Why You Can Trust Us
Every article and review on WellnessVerge is thoroughly researched and fact-checked by licensed health professionals. Our editorial team is made up of registered dietitians and medical doctors.
Every piece of content is also medically reviewed to ensure accuracy and alignment with sound scientific evidence and medical consensus. We only use peer-reviewed journals and reputable medical sources to form our conclusions and recommendations.
We operate with total editorial independence, and our editorial policies ensure that your well-being comes first. Based on our rigorous research, we only recommend products that are worth considering. We always disclose any ads or partnerships with brands featured on our site.
Contrave Review: Pros, Cons, Safety, and More
Contrave is an FDA-approved prescription weight-loss medication. I would not recommend it due to potentially serious side effects and a lack of research to confirm its safety.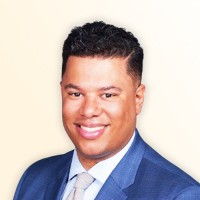 Medically Reviewed by
Anthony Dugarte, MD
Medical Reviewer
Anthony Dugarte, M.D., C.S.C.S. is a health and wellness writer and medical content reviewer. In addition to dedicating the last 8 years to medical research, Dr. Dugarte also has more than a decade of experience in strength and conditioning, nutrition, and rehabilitative exercise, as well as authoring and reviewing health and wellness-related content.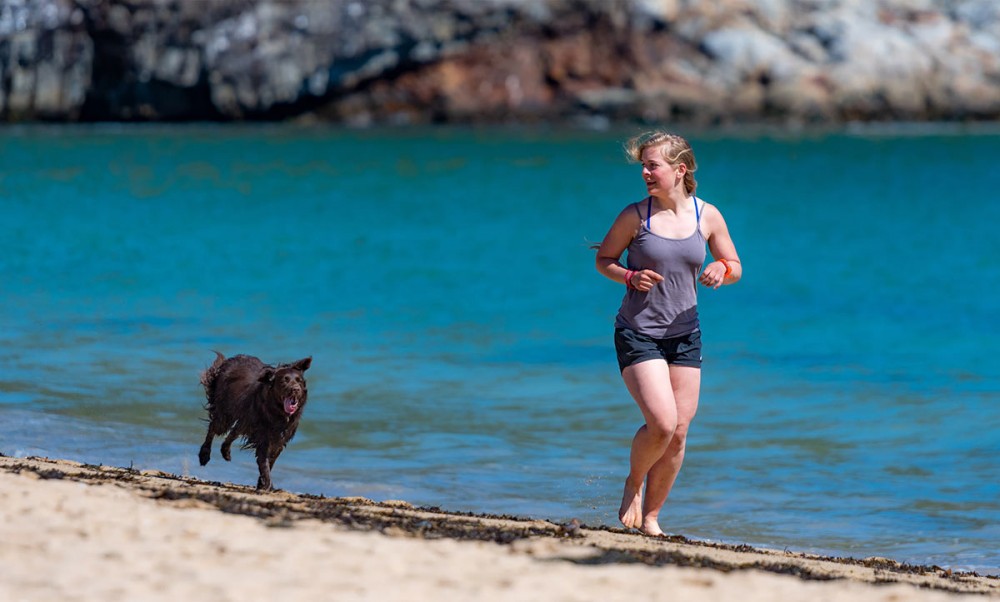 Pros

Modest weight loss in some people
Prescription-based and FDA approved

Cons

Black box warning and risk of serious side effects
Ingredients are not approved for weight loss
Can interact with other medications
What Is Contrave?
Contrave is a prescription weight-loss pill approved by the FDA. It is approved for use in adults only.
To qualify for a prescription, you need to meet certain criteria. Specifically, your BMI needs to be 30 or higher or 27 or higher with at least one weight-related medical condition.
Examples of weight-related conditions are high blood pressure, high cholesterol, or type 2 diabetes.
The claims are that Contrave can help you lose weight and keep it off by reducing hunger and cravings.
It is said to do this by working on 2 areas in your brain – the hunger center and the reward system.
It is recommended to follow a reduced-calorie diet and exercise plan in addition to taking Contrave for best results.
Contrave contains 2 main ingredients, Naltrexone and Bupropion. While both of these ingredients are FDA-approved for the treatment of other conditions, neither is approved for treating obesity.
While Contrave has led to weight loss in some clinical trials, there are many safety concerns. My biggest concern is that it includes a black box label warning from the FDA. (1)
A black box warning calls attention to potentially serious or life-threatening risks from taking the medication. Therefore, weighing the benefits and drawbacks before taking Contrave is very important.
Evaluation of Ingredients
Contrave contains 2 main ingredients, Naltrexone and Bupropion. Both of these have been on the market individually for over 30 years.
Naltrexone, 8 mg
Naltrexone is an anti-addiction medication approved to treat alcohol and opioid dependence.
It is unclear how Naltrexone may cause weight loss, but it may act on the reward centers of the brain to reduce cravings and the desire to use food as a reward.
Clinical trials have shown combining Naltrexone and Bupropion may lead to a 5% weight loss over a one-year period in some people. (2)
While this may sound promising, these results are actually not very impressive for that amount of time.
Bupropion (Wellbutrin), 90 mg
Bupropion is a medication typically taken to treat depression or to quit smoking.
It is unclear how Bupropion may enhance weight loss, but my thoughts are that if it is used to treat depression, it may improve mood and decrease emotional eating.
If it is used to help break the habit of smoking, it may have the ability to help break unhealthy eating habits as well. However, none of this has yet been proven.
One small 24-week study showed those taking Contrave experienced an additional 5% weight loss compared to the placebo group. (3)
However, this study was partially funded by a pharmaceutical company, which adds an element of bias.
If the company funding the research has a financial incentive to steer towards certain results, the results could be skewed.
Support for Claimed Benefits
Below is our summary of the available evidence for the claimed benefits of Contrave based on the available research:
Reduces hunger

2

/5
Controls cravings

2

/5
Side Effects, Safety, and Dosage
Each Contrave pill contains 8 mg of Naltrexone and 90 mg of Bupropion.
The dosage of Contrave begins with one pill every morning the first week and then gradually increases every week until week 4:
Week 1: 1 pill with breakfast
Week 2: 1 pill with breakfast and dinner
Week 3: 2 pills with breakfast and 1 pill with dinner
Week 4: 2 pills with breakfast and 2 pills with dinner
If you have certain medical conditions such as liver or kidney disease, the dosage recommendations may be lower.
There are many possible side effects from taking Contrave, particularly related to the ingredient Buproprion. Additionally, it comes with a black box warning to indicate that serious side effects are possible.
Potential adverse events according to a 24-week long, placebo-controlled study include: (4)
Upper respiratory complaints
Flu-like symptoms
Other respiratory complaints
Headaches
Myalgias
Dry mouth
Nausea or vomiting
Constipation
Diarrhea
Insomnia
Dermatologic complaints
These reported symptoms were seen in greater than 5% of the study subjects, with a total of 227 participants.
In this study, subjects were assigned to one of three groups for 24 weeks – placebo, Buproprion 300 mg/day, or Buproprion 400 mg/day.
In comparing the number of adverse events, most of these were not significantly higher in the Buproprion groups compared to the placebo group.
The significantly higher side effects were diarrhea, dry mouth, insomnia, and nausea, with a higher percentage of them being in the 400 mg Bupruprion group versus placebo.
Twenty-three out of the 227 study participants withdrew early due to various reported side effects: high blood pressure, insomnia, palpitations, anxiety, and abnormal lab values.
There were more withdrawals in both Buproprion groups versus the placebo group.
It is important to note that this study was funded by a pharmaceutical company, so it is unclear if any financial incentive or bias is driving the reported results.
Another more extensive research review details the safety of Buproprion more long-term, over a 52-week period. (5)
This review found similar side effects to the 24-week study but demonstrated that the risk of these side effects actually diminished with longer-term use.
However, severe side effects were also reported in this review. For example, seizures were seen with a Buproprion dose of 300–450mg per day.
These effects are rarer, though, and seen in only 0.4% of those taking it.
When doses increase above 450 mg per day, the risk of these severe side effects increases.
The amount of Buproprion in Contrave is only 90 mg; therefore, the risk of more severe side effects is likely lessened.
Even taken at the highest dose of 4 pills per day, that would equal 360 mg.
If you have the following conditions, it's recommended not to take Contrave:
Anorexia or bulimia
Uncontrolled high blood pressure
History of seizures
Opioid, drug, or alcohol dependence
If you are already taking Bupropion or Naltrexone
It is perhaps most important to note that any products containing Buproprion are labeled with a black box warning by the FDA. (6)
This warning is due to its potential to increase the risk of suicidal thoughts and behaviors. This risk is particularly noted to be increased in those under 24 years old, with minimal risk above this age.
While the risk for more severe side effects is rare, I would still proceed with caution regarding this medication.
Always consult with your medical provider prior to starting a new weight loss regimen, including a new supplement such as Contrave.
Cost
The cost for Contrave ranges from $60–$250 per month, depending on the dose and amount of insurance coverage. It is available by prescription only.
If insurance doesn't cover, the manufacturer offers a Contrave Savings Card and a discount on home delivery.
This is a fairly expensive cost for a weight loss medication since it is not completely covered by insurance.
How It Compares
Contrave is one of 4 prescription weight-loss medications currently approved by the FDA. (7)
FDA approval doesn't always mean that a product is completely safe.
Unfortunately, there have been other weight-loss medications in the past that have been approved, only to be later removed from the market due to safety concerns.
These side effects are often only discovered after observing people taking them for a while.
Contrave comes with more serious side effects than some others on the market. It is the only one that comes with a risk of suicidal thoughts or actions.
It's also different from other weight-loss aids in that it contains ingredients that are often given to treat other conditions.
This can increase the risk of medication interactions when compared to other FDA-approved options.
The Bottom Line
While some people may lose weight on Contrave, the results are not statistically significant enough to outweigh the potential safety risks.
The mechanism behind how it seemingly works is unclear, and its safety profile has not been determined. (8)
Therefore, I would not feel comfortable recommending Contrave. I recommend always consulting with your medical provider prior to starting any new weight loss or supplement regimen.
Additional Tips
While a prescription weight loss medication may seem safer, that's not always the case.
As a registered dietitian, I have tracked the research for weight loss medications. Unfortunately, many are recalled from the market due to safety concerns, even with FDA approval.
You can achieve the same level of weight loss through a calorie deficit, regular exercise, and managing daily stresses.
If you're an emotional eater or are experiencing frequent cravings, getting to the root of the problem is key. Finding healthier coping mechanisms will bring you results without the potential side effects.
If you are thinking about exploring Contrave or any other weight loss medication, I would suggest outweighing the benefits versus risks with your doctor.
Thanks for your feedback!
In a few words, please tell us how this article helped you today.
Please let us know how we can improve this article by selecting your concern below.
Thank You! We appreciate your feedback.
*
Please select at least one topic:
Please Note: We cannot provide medical advice. This feedback will help us continue improving your user experience on WellnessVerge.
Please Note: We cannot provide medical advice. This feedback will help us continue improving your user experience on WellnessVerge.