WellnessVerge is reader-supported. We may earn a commission when you make a purchase through the links on this page. Learn more about our process here.
Why You Can Trust Us
Every article and review on WellnessVerge is thoroughly researched and fact-checked by licensed health professionals. Our editorial team is made up of registered dietitians and medical doctors.
Every piece of content is also medically reviewed to ensure accuracy and alignment with sound scientific evidence and medical consensus. We only use peer-reviewed journals and reputable medical sources to form our conclusions and recommendations.
We operate with total editorial independence, and our editorial policies ensure that your well-being comes first. Based on our rigorous research, we only recommend products that are worth considering. We always disclose any ads or partnerships with brands featured on our site.
EU Natural Conception Review: Safety, Effectiveness, Pros and Cons
EU Natural Conception is a supplement intended to support fertility and healthy pregnancy. This product contains some health-promoting ingredients, but some others are not proven to be effective.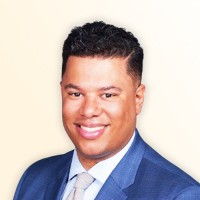 Medically Reviewed by
Anthony Dugarte, MD
Medical Reviewer
Anthony Dugarte, M.D., C.S.C.S. is a health and wellness writer and medical content reviewer. In addition to dedicating the last 8 years to medical research, Dr. Dugarte also has more than a decade of experience in strength and conditioning, nutrition, and rehabilitative exercise, as well as authoring and reviewing health and wellness-related content.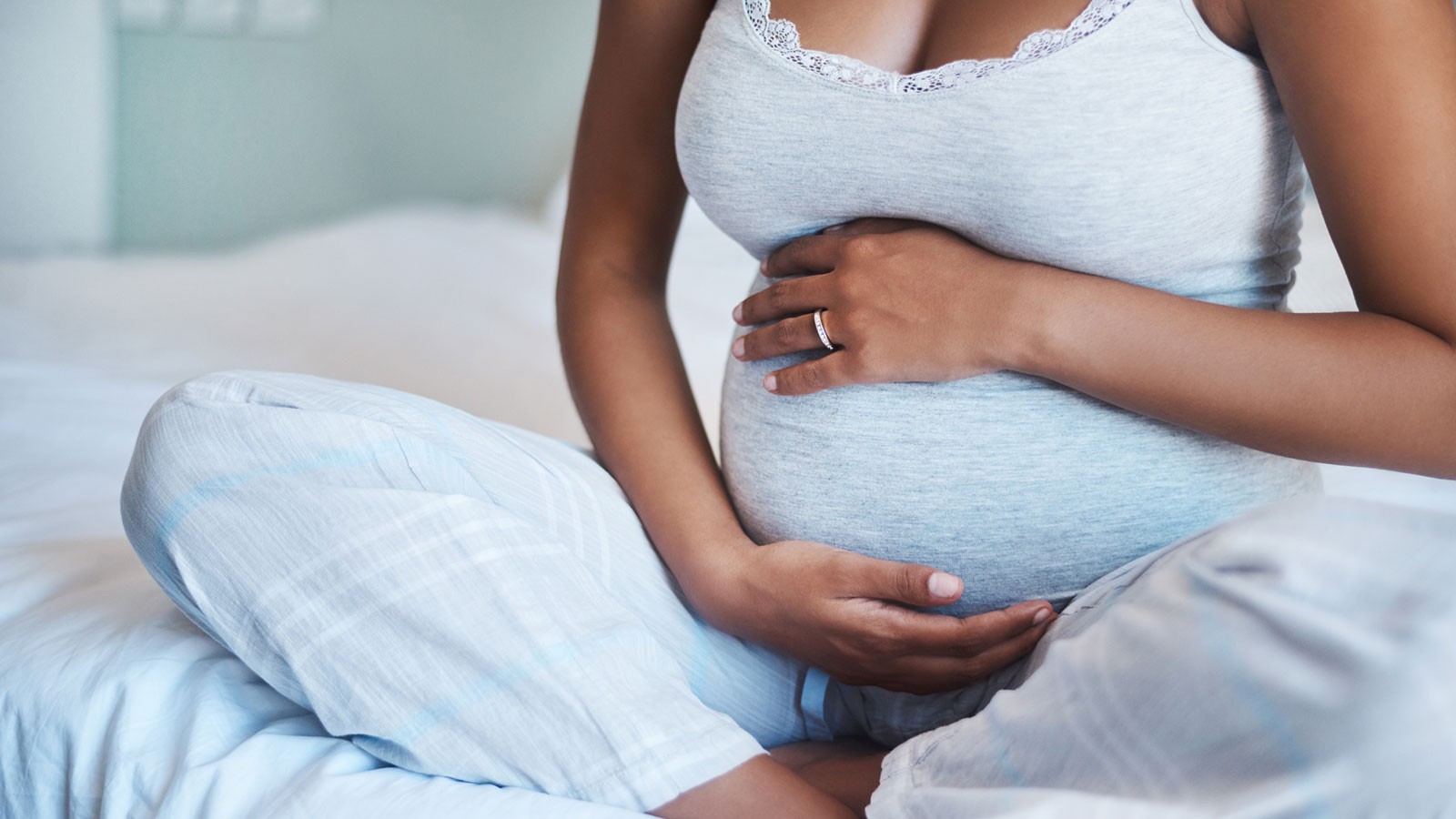 Pros

90-day money-back guarantee
Produced in a GMP-certified facility
Research on ingredients posted on the website

Cons

Contains a proprietary blend
Lacking some key nutrients for pregnancy
Risk of side effects with some ingredients
What Is EU Natural Conception?
EU Natural Conception is a prenatal vitamin supplement created to optimize fertility.
It was developed with the primary goal of helping women balance their hormones to support fertility.
Infertility is defined as the inability to conceive after actively trying for a year.
The topic of infertility is not always easy to talk about, but the truth is that it is incredibly common.
In fact, according to the CDC, 6–18% of women of childbearing age have experienced infertility or a miscarriage. (1)
While many natural lifestyle changes can support fertility, some women may seek other options, such as supplements.
The company that created this product, EU Naturals, launched in 2014 with the goal of developing high-quality, research-backed supplements.
There are several research studies linked on their website for many of the ingredients.
EU Natural Conception contains many typical nutrients found in a prenatal, but with added ingredients to support fertility.
This product is recommended to be taken for 3 months before conception and during the first trimester of pregnancy.
The ingredients in this product are claimed to promote hormone balance, regulate menstrual cycles, and aid in ovulation. There are single ingredients present as well as a proprietary blend.
I often shy away from proprietary blends or "complexes" because there is no way of knowing the amount of each ingredient present in the product.
The manufacturer's website states this product is third-party tested. However, I could not locate an official seal.
The serving size suggestion is 1 capsule per day mixed with 6–8 ounces of water. After 2 weeks, the manufacturer recommends increasing to 2 capsules per day.
The capsules can also be opened and added to a smoothie or juice.
Evaluation of Ingredients
EU Natural Conception contains several single ingredients and a Conception Fertility Prenatal Complex intended to produce the desired effects.
For this article, I will be listing all ingredients but will be focusing on the ingredients known to be the most critical during the perinatal period.
Single Nutrient Ingredients
Many of the ingredients are what you would find in a standard prenatal vitamin and are used to support overall nutritional status.
While a healthy body can help produce a healthy pregnancy, these vitamins don't impact fertility directly. These include:
Thiamine: 15 mg
Riboflavin (Vitamin B2): 17 mg
Niacin: 10 mg
Vitamin B6: 10 mg
Vitamin B12 (methylcobalamin): 120 mcg
Pantothenic acid: 10 mg
Iodine: 150 mcg
Zinc: 15 mg
Selenium: 70 mcg
Manganese: 2 mg
Chromium: 240 mcg
Other single ingredient nutrients do play a more direct role in fertility. These include:
Vitamin D, 4000 IU
Vitamin D is an essential vitamin that may play a role in fertility and a healthy pregnancy. While it is a necessary nutrient, vitamin D deficiency is actually very common. (2)
A 2014 research review found a relationship between low vitamin D levels and infertility. The researchers recommended achieving a healthy vitamin D level may support fertility. (3)
Summary
Vitamin D requirements vary depending on the individual and your levels. Still, EU Natural Conception provides an adequate amount for most childbearing women at levels significantly above the Recommended Daily Allowance (RDA).
Folate (L-methylfolate), 800 mcg
Folate is a necessary nutrient for preconception and prenatal time periods and is most known for its protection against neural tube defects in the baby. (4)
A 2014 prospective cohort study of 232 women also found higher intake of supplemental folate was associated with a higher live birth rate after fertility treatment. (5)
Summary
The minimum recommendation for folate during pregnancy is 400 mcg, so EU Natural Conception provides a clinically effective dose at 800 mcg. (6)
Iron, 9 mg
Iron requirements increase during the prenatal period, with the RDA at 27 mg per day. (7)
According to the EU Natural Conception product label, this product provides 50% of the RDA for iron.
However, that is the right dose for a non-pregnant woman, not during the first trimester of pregnancy.
Iron deficiency can impact the health of the mom and baby.
During pregnancy, iron deficiency anemia is associated with negative perinatal outcomes such as premature labor, infant growth retardation, and low birth weight. (8)
Summary
If you take EU Natural Conception, I would also recommend working with a nutrition expert to make sure you're getting enough iron in your diet to account for the lower dose in this supplement.
ConceptionFertility Prenatal Complex, 1.1 g
These ingredients are part of a proprietary complex blend; therefore, the actual dose of each ingredient present is unknown.
Myo-Inositol
Myo-Inositol is a type of sugar found naturally in several foods such as cantaloupe, citrus fruit, and beans and is similar to B-vitamins.
It has been studied for its role in hormone balance to support fertility, particularly in those with PCOS (polycystic ovary syndrome).
According to the CDC, PCOS is one of the most common causes of female infertility. (9)
Researches in 2007 randomized, double-blind trial found improved ovarian function in women with PCOS taking 4 grams of myo-inositol daily for 14 weeks. (10)
There are no studies available on the effects of taking myo-inositol longer than 3 months.
Summary
Myo-inositol may help improve ovarian function in those with PCOS when taken for 3 months. However, EU Natural Conception contains a much lower dose than what is used in clinical studies.
Dig Deeper: Inositol Supplements — Benefits, Sources, Safety, Dosage, and More
Chaste Tree Berry Extract (Vitex agnus-castus)
Vitex agnus-castus is an herbal extract found in many fertility supplements.
In a 2014 research review that investigated several herbals, vitex agnus-castus as an ingredient had the strongest evidence in normalizing menstrual cycles and improving fertility, particularly in those with PCOS. (11)
Clinically effective doses studied are between 20–40 mg per day.
It is unknown the exact dose of vitex present in this supplement since it is part of a proprietary blend, but it is likely more than this based on the total dose of the blend.
Summary
Vitex agnus-castus may have promise in this supplement. However, some of the effects are seen in studies when participants were given a supplement containing Vitex along with other ingredients. Therefore, I would like to see more research on the outcomes of Vitex agnus-castus given alone as a supplement to be convinced of its effectiveness. (12)
Organic KSM-66 Ashwagandha Extract
Ashwagandha is a traditional herb known as an adaptogen. An adaptogen is intended to create homeostasis in the body and reduce feelings of stress or anxiety.
KSM-66 is the most well-studied type of ashwagandha and is thought to be the most potent. (13)
The process of trying to conceive can be stressful, and so many couples may be looking for a natural way to keep calm during this process.
Ashwagandha may be able to help women trying to conceive manage their stress.
However, the studies on ashwagandha and fertility are mostly in men. Since EU Natural Conception is designed for women, these results don't apply.
For example, a 2010 3-month study found improved sperm count and motility in men taking 5 grams of an ashwagandha extract per day. (14)
However, the clinically effective dose of 5 grams per day is also much higher than what is found in EU Natural Conception.
Summary
Overall, ashwagandha may be beneficial for improving fertility, particularly in men. For women, there may be benefits for stress management, but not directly related to fertility.
Stinging Nettle Root Extract
Stinging nettle is a very common herbal medicine used for a variety of ailments.
It has not been studied specifically for infertility, but there have been a small number of studies on its role in regulating blood sugar.
For example, in a small 1-month study of 46 people, those taking 500 mg of stinging nettle three times daily significantly lowered their blood sugar. (15)
Blood sugar and insulin abnormalities are common in PCOS, a common cause of infertility. (16)
Summary
More human trials are needed to confirm stinging nettle's safety and benefits both for infertility and during pregnancy, as well as the proper dose. I would not recommend taking it because of this.
Para-Aminobenzoic Acid (PABA)
PABA is an organic compound found in certain foods and supplements and is otherwise known as vitamin B10.
There is some thought that PABA may potentially increase folate levels in the body, which can support a healthy pregnancy.
However, it has not been seen to produce enough folate to meet nutritional requirements. (17)
Summary
Overall, human studies are scarce on any direct effect of PABA on fertility or pregnancy.
Choline
Choline is an important nutrient that is becoming more well-known in the prenatal world.
Choline requirements increase during the perinatal period, as choline is beneficial for infant brain development. (18)
The benefits of choline have been studied more so during pregnancy than during the preconception period. (19)
According to the CDC, choline requirements are at least 425 mg per day for women of reproductive age and even higher during pregnancy and lactation. (20)
Summary
Choline is a well-studied nutrient that supports a healthy pregnancy. However, given the proprietary blend, it is difficult to determine if a clinically effective dose is present in EU Natural Conception.
BioPerine Nutrient Enhancer
BioPerine is a compound intended to increase the absorption of nutrients in a supplement.
It is naturally present in black pepper, and many supplements use it to enhance absorption.
In the research, BioPerine has been shown to have a good safety profile and be effective at optimizing the absorption of nutrients present. (21)
There is no connection between BioPerine and fertility.
Summary
While BioPerine is likely safe, it is hard to know if a clinically effective dose is present in this supplement, given it is part of a complex.
Support for Claimed Benefits
Below is our summary of the available evidence for the claimed benefits of EU Natural Preconception based on the available research:
Balances hormones

3

/5
Regulates menstrual cycles

3

/5
Aids in ovulation

2

/5
While many of the ingredients in this product are standard in a prenatal vitamin, for fertility specifically, there isn't a significant amount of strong research to support the claims.
Myo-inositol may be effective at balancing hormones, but the dosage in the product is unknown; therefore, it can't be determined to be effective.
A few of the ingredients present may help regulate cycles, such as myo-inositol and vitex agnus castus.
However, this is more relevant if PCOS is present. PCOS isn't the only cause of infertility.
Finally, there is minimal research on the ingredients and their effect on ovulation.
Overall, due to the use of a proprietary blend and a few ingredients with negative side effects or weak research, this product does not stand up to its claimed benefits.
Side Effects, Safety, and Dosage
There are a few possible side effects to note regarding this supplement and its ingredients.
While there are doses listed on the individual vitamins in this product, the exact doses of each ingredient present in the Fertility Prenatal Complex are unknown.
This increases the likelihood of potential side effects if you are unaware of how much you are taking.
Myo-Inositol may come with side effects such as nausea, dizziness, headache, stomach pain, and tiredness with doses greater than 12 grams per day. (22)
However, this dose likely far exceeds what is present in EU Natural Conception.
Depending on the dosage, ashwagandha may cause gastrointestinal issues. (23)
Additionally, vitex agnus castus ironically is not deemed safe during pregnancy, according to a 2005 systematic review. (24)
It may cause menstrual cycle changes, dizziness, headache, nausea, or a rash.
If you were to get pregnant while taking this product, it would be best to discontinue it immediately.
Another potentially severe side effect is possible when taking stinging nettle, ironically during pregnancy.
For example, in a 2015 research review, researchers found that it may alter the menstrual cycle, which may contribute to an increased risk of miscarriage. (25)
Based on the current research, this supplement may have the most potential to be effective if you have infertility directly related to PCOS.
If you are pregnant, I would not recommend taking this supplement due to the potential changes to your menstrual cycle and the increased risk of miscarriage.
Speak to your doctor before starting this supplement, and steer clear of it if you're currently pregnant.
Cost and Where to Buy
EU Natural Conception costs $29.99 for a 30-day supply on the manufacturer's website. You can save 15% by purchasing a 3-month supply.
It is also sold on Amazon for the same price and is available at a 10% discount through Amazon's Subscribe-and-Save program.
It is also available at Walmart for $29.99 per month, but no subscription program is available.
There is a generous 90-day money-back guarantee return policy.
The price for EU Natural Conception is about average for fertility and prenatal supplements.
How EU Natural Conception Compares to Alternatives
There are several other fertility and prenatal supplements on the market, but most contain only a few ingredients, such as folate or myo-inositol.
A similar product to EU Natural Conception is called Pink Stork Fertility Gummies. These gummies contain similar ingredients as well as myo-inositol.
However, it only contains 11 mg of myo-inositol per serving, which is significantly lower than the dose of 4 grams (4,000 mg) used in most studies. It is unknown how much myo-inositol is in EU Natural Conception.
Pink Stork also contains 9 grams of added sugar, which is common for a gummy vitamin but still not ideal. EU Natural Conception does not contain any sugar or artificial sweeteners.
Another alternative product is Premama Fertility Supplement for Women.
It has fewer ingredients than EU Natural and Pink Stork but contains a higher dose of myo-inositol at 2,000 mg per serving.
Pink Stork and Premama Fertility are free of some of the ingredients that may cause side effects in EU Naturals, such as chaste berry (Vitex agnus-castus) or stinging nettle.
Another negative of EU Naturals compared to its alternatives is that it contains an ingredient complex, where the dose of each ingredient is unclear.
While more research is needed, I would probably choose Premama Fertility out of these three products because it contains a myo-inositol dose closer to a clinically effective dose.
Premama Fertility contains minimal ingredients, so I would take it in addition to a regular prenatal vitamin to assure you're meeting all of your nutrient requirements.
The Bottom Line
Fertility supplements like EU Natural Conception are tempting when you feel like you want to do everything you can to increase your chances of conceiving.
However, many of the ingredients in this product are not present in clinically effective doses.
Additionally, some of the ingredients, such as vitex agnus castus and PABA, still warrant more research on their effectiveness.
If you are pregnant or nursing, it is not recommended to take this product, and in fact, it may be unsafe.
Consult with your medical provider before starting this supplement, especially if you are pregnant or nursing.
A Word from Our RD
If you are struggling with infertility, you are not alone. However, a supplement such as EU Natural Conception is likely not the magic bullet to a healthy pregnancy.
A healthy diet consisting of plenty of healthy fats, whole grains, fruits, vegetables, and full-fat dairy has been shown to improve fertility. (26)
On the contrary, a diet high in saturated fats, processed foods, and sugar is associated with poorer outcomes.
Practicing healthy lifestyle habits such as regular self-care and stress-relief practices, physical activity, and adequate sleep will further support fertility.
If you're doing all of these things and are still struggling with infertility, speak to your medical doctor or OB/GYN to explore your options.
Thanks for your feedback!
In a few words, please tell us how this article helped you today.
Please let us know how we can improve this article by selecting your concern below.
Thank You! We appreciate your feedback.
*
Please select at least one topic:
Please Note: We cannot provide medical advice. This feedback will help us continue improving your user experience on WellnessVerge.
Please Note: We cannot provide medical advice. This feedback will help us continue improving your user experience on WellnessVerge.