Evidence Based Research
Our editorial team is made up of expert registered dietitians with extensive, real-world clinical experience who are highly trained in evaluating clinical research.
G-Plans Review: Does It Work for Weight Loss?
G-Plans is a customized nutrition program designed with artificial intelligence. This program may help you understand your calorie intake needs and support weight loss.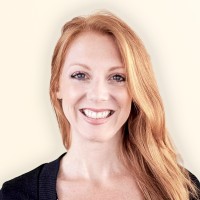 Medically Reviewed by
Natalie Olsen, MS, RDN, LD, ACSM-EP
Registered Dietitian, Certified Exercise Physiologist
Natalie is a registered dietitian, functional medicine practitioner and certified exercise physiologist with over 15 years experience in the health and wellness industry and holds a Master's degree in Human Nutrition and Functional Medicine through a collaborative program provided by the University of Western States and the Institute of Functional Medicine.
WellnessVerge is reader-supported. When you make a purchase through links on this page, we may earn a commission. Learn More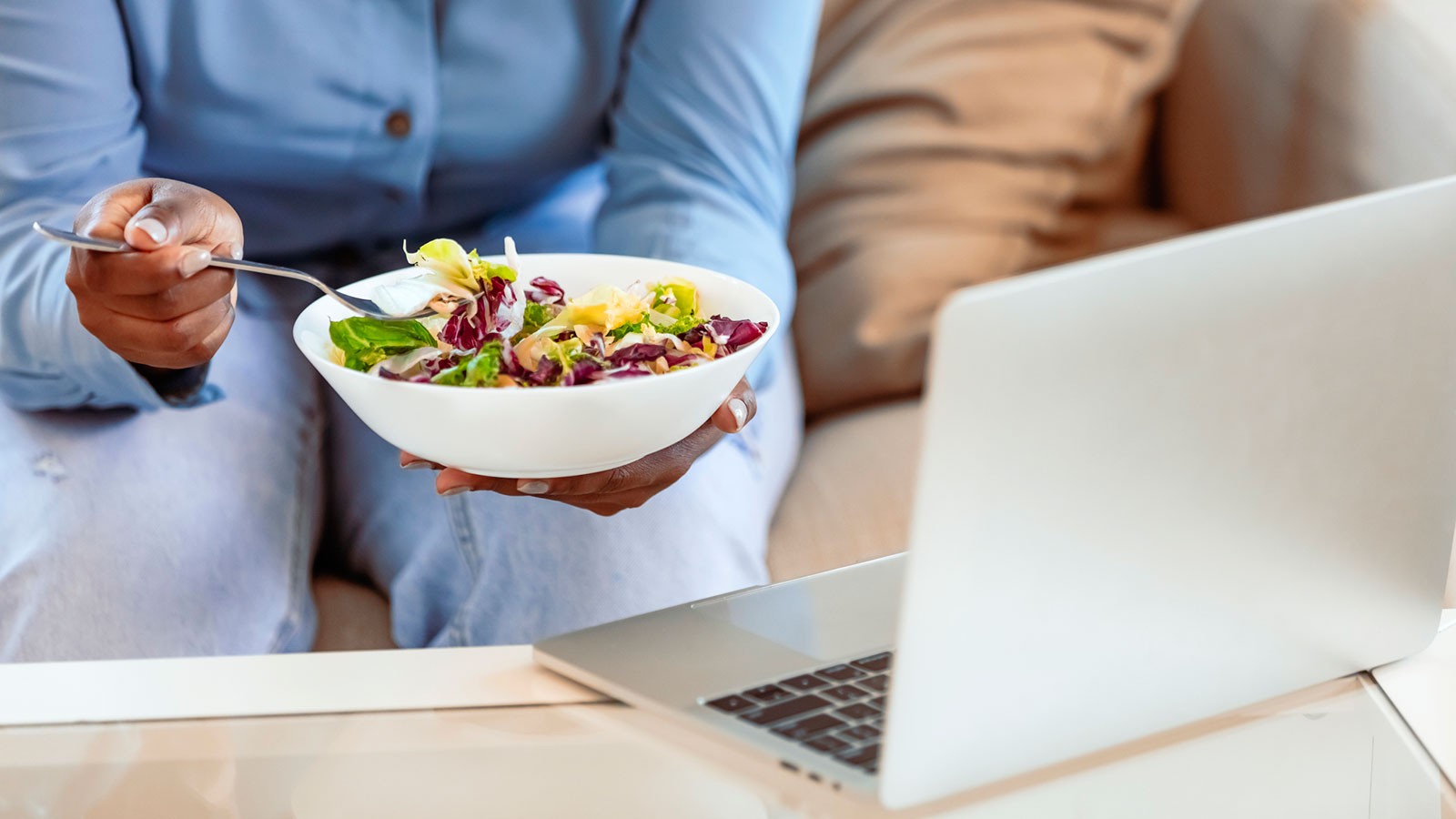 Pros

Offers customizable nutrition plans.
Artificial intelligence nutrition support may make weight loss goals more manageable.
The phone app is compatible with Apple Health Kit and Google Fit.
Limits intake of processed carbohydrates and sugars.

Cons

Metabolic type diet lacks sufficient evidence.
The metabolic type diet tends to be restrictive.
It can be expensive.
Weight loss continues to be a hot topic in the health and wellness space.
Unfortunately, people are often inundated with an overwhelming amount of information on losing weight.
From extreme diets that offer a quick fix to the newest fad diet, it can be challenging to know what a safe and healthy approach is to weight loss.
Approaching new diet programs with caution is critical.
A new program — G-Plans — offers a first-of-a-kind nutrition app with built-in artificial intelligence designed to help you reach your nutrition and weight goals.
Can it really be like having a nutritionist in your pocket?
This review will cover:
What G-Plans is.
How it works.
Whether or not it can be helpful in weight loss.
If it's worth your money.
What Is G-Plans?
G-Plans is a health technology company working to create health and nutrition products geared towards the uniqueness of each individual to help support their health and weight goals.
The products have been curated from the work of co-founder Dr. Philip Goglia's 30-plus years in nutrition.
Dr. Goglia has a Ph.D. in Nutritional Science and is a certified nutritionist who is also currently serving as the company's chief medical officer.
He is regarded as a high-profile nutritionist and worked with celebrities such as Kim and Khloe Kardashian.
The company currently offers a phone app that gives you free access to an extensive nutrition database, calorie counter, and exercise journal. You can also plan meals from the app's free meal planner.
G-Plans' Scorecard
We reviewed and rated G-Plans based on the following criteria:
Evidence-Based

4

/5
Easy to Follow

4

/5
Customizable to Diet Preferences

4.5

/5
Sustainability

4

/5
Level of Accountability

4

/5
Safety

4

/5
Value for the Price

3.5

/5
Overall Rating:

4

/5
How Does G-Plans Work?
G-Plans uses artificial intelligence (AI) technology to create a user-friendly and interactive meal tracking program. The AI makes recommendations based on the information you input.
Additionally, if you are a looking for a customized plan, you can pay a monthly fee for one of G-Plans' three programs:
Pro Plan: A customized monthly meal plan based on your metabolic type.
Managed Plan: Includes a customized meal plan and weekly one-on-one nutrition coaching.
Maintenance Plan: Built-in artificial intelligence support to help you maintain your weight loss.
Through their questionnaire, G-Plans creates a monthly meal plan based on your metabolic type.
Proponents of the metabolic type diet advocate that individuals have genetically programmed requirements for different amounts of various macronutrients — carbohydrates, fat, and protein.
This type of diet proposes that people fall into three metabolic categories. G-Plans customizes your meal plan according to these metabolic categories and promises to help you lose weight. (1)
Protein and Fat Efficient: Individuals under this category will be given a meal plan high in protein and fat. Meal options will include — red meat, dark meat poultry, organ meats, eggs, low-starch vegetables, and limited whole grains.
Carbohydrate Efficient: Individuals who are categorized as carbohydrate efficient are recommended a meal plan focusing on — whole-grains, fruits, vegetables, and a mall intake of lean protein, such as poultry and white fish.
Dual Efficient: Mixed types can eat a combination of complex carbohydrates, all types of proteins, and an assortment of fats.
Although the macronutrient content varies according to each metabolic type, the diet agrees that all metabolic types should avoid processed carbohydrates and added sugars.
G-Plans also has a supplement product line and a meal delivery service through Sunbasket.
Overall, G-Plans AI features are a unique addition to the app that may make it more manageable and help you lose weight more efficiently. However, there is limited research to verify how well the metabolic type diet works.
G-Plans Paid Programs
Alongside free access to their nutrition database, calorie counter, and meal planner, G-Plans offers three paid programs to help you meet your weight-loss goals.
The programs connect with Apple HealthKit and Google Fit.
Pro Plan
The Pro Plan customized nutrition program includes weekly 7-day meal plans tailored to your goals and metabolic type.
The program includes meals and recipes for breakfast, lunch, dinner, and a snack.
The meal plan is uniquely designed according to your metabolic type and health and body composition goals.
Additionally, this plan includes a built-in exchange program for customizing recipes.
The exchange program makes it easy to swap out ingredients in recipes or change out meals — while still helping you stay within your daily goals.
Research has shown that meal planning may be associated with a greater variety of healthy food intake and may be relevant for obesity prevention. (2)
For only $39.99 a month, G-Plans Pro Plan offers an easy and convenient way to stick to a meal plan — without the high cost of a private nutrition coach.
The program also includes:
Body composition and body fat percentage tracking.
Barcode scanner to input food items and track nutrients and calories.
Calorie and macronutrient data for all meals.
The meal plans and recipes can be tailored to vegan, vegetarian, paleo, and pescatarian lifestyles and are fully customized to food preferences and allergies.
Managed Plan
G-Plans Managed Plan is designed for anyone who may need extra support and coaching to reach their goals.
This plan includes everything in the customized nutrition plans, alongside full access to a trained nutrition expert — including a one-hour weekly phone call.
The nutrition expert will guide you through your weekly goals and adjust your meal plans according to your needs.
Having access to a nutrition expert on a weekly basis can very beneficial for achieving weight-loss goals.
In a study of 175 adults, research concluded that weight loss was significantly greater in those who were supported by a Registered Dietitian. (3)
G-Plans Managed Plan also includes:
Goal planning and accountability.
Unlimited email access to a nutrition professional.
Weekly meal plan adjustments based on metabolic efficiency.
Fitness and activity recommendations.
Energy, sleep, and stress evaluation.
Managed Plans can be designed for individuals with medical conditions such as:
Allergies
G.I. Conditions (colitis, irritable bowel, acid reflux)
Cardiovascular Disease
Food Intolerances
The G-Plans Managed Plan costs $299.99 a month. When compared to the cost of working with a Dietitian one-on-one, with meal planning, this is a fair price.
Maintenance Plan
G-Plans Maintenance Plan is made to support you in keeping your optimal weight.
This program allows you to track and plan meals with the help of a built-in AI feature. The AI feature provides nutrition tips based on what foods you enter into the meal log.
The program also includes access to the barcode scanner to input food items and calorie and macronutrient data for all meals.
This G-Plans program is a very reasonable price of $9.99 a month.
The AI feature is completely unique to G-Plans and sets them apart from other meal planning tools and apps. If you are looking for inspiration for recipes that align with your health goals, this may be a great option for you.
Does G-Plans Work?
G-Plans promises manageable weight loss with its:
Metabolic Type Diet
Meal Tracking
Accountability
Metabolic Type Diet for Weight Loss
One drawback of G-Plans is that the clinical research to support the metabolic type diet is lacking.
Furthermore, a small study in 2008, which involved 5 people, found that the questionnaire used to predict metabolic type may not be accurate. (1)
G-Plans uses the premise of this questionnaire to determine which metabolic type is best for you.
Their 60 second quiz includes questions about:
Sleep patterns
Craving types and frequency
Body shape (inverted triangle, pear, long and lean, square)
Height
Weight
Age
Energy level and mood
Health history and risk
Readiness
Food preferences and allergies
Body composition goals
Exercise routine
Family life and work-life
Whether or not you like to cook
While G-Plans questionnaire is more extensive than the original metabolic type diet questionnaire, more research is needed to establish its accuracy in determining diet plans.
Additionally, while research supports the need for individualized diets, there is no evidence to support the belief that individuals fall into the three categories suggested by the metabolic type diet. (4)
While more research is needed in this area, there are some positives to the metabolic diet.
The metabolic type diet puts emphasis on low-processed foods, increased intake of fruits and vegetables, and high fiber carbohydrates and lean protein — with little to no intake of processed carbohydrates and added sugar.
This alone may be beneficial for weight loss and achieving body composition goals. (5)
Summary
A notable drawback of G-Plans diet program is the lack of research surrounding the metabolic type diet and the questionnaire used to determine your metabolic type.
While research supports individualized type diets, there is little data to support that people fall into the three categories defined by the metabolic type diet.
However, one positive of the metabolic type diet is the emphasis on low-processed foods and minimal intake of processed carbohydrates and added sugar. If you consume a diet high in added sugars and processed carbohydrates, eliminating these may aid in weight loss.
Meal Tracking for Weight Loss
Research has found that self-monitoring and tracking foods and beverages are associated with weight loss. (6)
Additionally, research suggests that frequent dietary tracking is helpful for long-term weight loss. (7)
Further studies indicate that smartphone apps have the potential to make diet tracking more manageable and more engaging, which may help support long-term sustainability. (8)
However, even with user-friendly phone apps, research has found that with time, people become less motivated to track and log meals. (8)
If you find yourself motivated by logging your food, G-Plans phone app and food database may provide a helpful way to monitor your food intake.
While a healthy lifestyle goes beyond tracking calories and macronutrients, this may serve as a starting point.
Tracking your meals and snacks may help you understand your current intake and learn how adjustments to your diet can help you reach your weight-loss goals over time.
Summary
Research supports the use of tracking meals and food choices for long-term weight loss. G-Plans offers an easy to use meal tracking program on their app with an extensive food database.
If you are motivated by tracking meals and understanding your calorie intake, G-Plans may help you lose weight with their meal tracking.
Accountability
Research supports that accountability is an important aspect of weight loss and is associated with higher adherence to weight management behaviors. (9)
G-Plans offers options for accountability through their app and each of their memberships.
Upon signing up, you gain free access to downloadable recipe books, Dr. Goglia's nutrition books, nutrition education videos, and informational blogs.
Memberships also include free access to a Facebook support group.
The free phone app prompts daily meal logging — encouraging accountability and adherence to meal plans.
If you are looking for a higher accountability program, you can get this through their Managed Plan.
Their most hands-on program gives you unlimited email access and a weekly, one-hour phone call with a nutrition professional.
Additionally, the Maintenance Plan provides support through its AI feature, which includes nutrition tips according to the data you input daily.
G-Plans apps and programs feature a high level of accountability that may encourage adherence to meal plans and weight-loss goals.
Summary
Accountability is an important aspect of weight loss. G-Plans offers accountability with their app and membership opportunities that vary from moderate to high level accountability. G-Plans offer a good solution for weight loss with accountability.
Additional Features
Meal Delivery Program
G-Plans app contains an extensive body of recipes. You can choose to make the meals yourself or deliver them to your door through Sunbasket.
Sunbasket is a meal delivery service that ships fresh and organic ingredients and recipes to your home every week, allowing you to cook your meals without grocery shopping.
Sunbasket has partnered with G-Plans to ship you exactly what you need according to your nutrition needs and goals.
The starting cost of meals is $9.99 per meal. If you find yourself ordering out often, this may be a helpful way to start cooking at home more.
A meal delivery service may help you reach weight-loss goals if you lack time for grocery shopping.
Limited research also suggests that meal delivery services may improve health outcomes in older adults. (10)
Summary
If you lack time to grocery shop, G-Plans meal delivery program may offer a convenient way to increase your intake of home-cooked meals and aid in weight loss.
Related: Best Meal Delivery Services for Weight Loss
Supplements
G-Plans has a line of nutrition supplements formulated by Dr. Goglia.
The goal of the products is to aid in weight loss when combined with the G-Plans nutrition program. Supplements for inflammation, brain, gut, and immune health are also offered.
All the products are Non-GMO and pesticide-free, have no artificial flavors or colors, are vegan safe, and gluten-free.
The product line includes:
Clean Energy Green Coffee (green coffee extract)
Heart Support+ Turmeric Formula
Complete ProBio Max Probiotic Formula
Immune Boost+ Vitamin C Formula
Rest Restore Sleep Aid
Total Soothe Anti-Anxiety
Vibrant Reds Polyphenol Formula (fruit and veggie powder)
Whey Protein Weight Loss Shake (protein powder)
Natural Brain Boost Cognitive Enhancement
Research has shown that supplements such as green coffee tea extract may promote weight loss. (11)
While these products may be a helpful addition, they are not necessary for achieving weight loss. Weight-loss results can still be achieved through diet and exercise.
The products range in price from $25–$65. The prices are fair and comparable to other vitamin lines on the market.
All the products are eligible for a risk-free, 30-day trial. If you don't love your product, you can receive a full refund within 30 days of purchase.
Finally, it is always best to check with your physician prior to supplementation.
Summary
G-Plans supplements are formulated by Dr. Goglia and use clinically backed ingredients. While the supplements aim to assist in weight loss, they are not necessary for seeing results. However, some may be helpful in addressing nutrient gaps and increasing nutrient intake. Additionally, the company does not provide the dosage amounts of ingredients used in their product lines.
Safety Considerations
G-Plans app and program features are generally safe for most people.
Individuals with a history of disordered eating or eating disorders should avoid weight loss-centered programs such as G-Plans.
Furthermore, calorie and meal tracking may be triggering for some people. If you become overly occupied with calorie counting, this program may not be appropriate.
G-Plans programs are only intended for adults 18 years and older.
Pregnant and lactating women should avoid weight-loss programs such as G-Plans.
Always speak to your doctor before beginning any diet program.
How G-Plans Compares to Alternatives
G-Plans is comparable to other calorie-tracking apps, such as MyFitnessPal or Noom.
MyFitnessPal
MyFitnessPal is a user-friendly app that allows you to track calories, macronutrients, and daily activity.
The app also includes recipes and meal ideas created by a nutritionist.
After a quick questionnaire on current age, body weight, and fitness goals, MyFitnessPal generates your daily calorie and macronutrient goal.
The app is free to use but does not offer access to a support group or a nutritionist.
You can upgrade to the premium membership for $9.99 per month or $49.99 per year to access motivational videos and workouts.
MyFitnessPal is comparable to G-Plans free app — however — it does not offer upgraded packages that include customized meal plans or access to a nutritionist.
Noom
Noom is a diet program and phone app that focuses on weight loss through behavior change.
Noom memberships cost $59 a month or $199 for the year. The program does include a 7-day free trial.
Upon entering the site, Noom will prompt you to complete a survey that includes questions on your age, health goals, current exercise routine, and eating behaviors.
Your program and meal plan recommendations are based on the information you provide.
The Noom membership and app include:
Daily reminders to log your food and exercise
Daily nutrition lessons
Calorie and macronutrient tracker
Exercise and step tracker
Bodyweight tracker
Recipes
Private chat with your coach
Group chat with your support group
The Noom app has been clinically proven to support weight loss. (12)
Noom offers a lower-cost alternative that provides individualized nutrition plans and high-level support, backed by clinical research. However, it does not include the option of a customizable meal delivery service.
Frequently Asked Questions
Can I use G-Plans with dietary restrictions?
Yes, the meal plans are customized to your likes, dislikes, food allergies, and sensitivities.
Meal plans can also be made according to particular eating styles — such as pescatarian, vegetarian, vegan, and paleo.
Managed plans can also be tailored according to medical conditions — such as cardiovascular disease, high blood pressure, high cholesterol, and acid reflux.
How many meals and snacks a day do G-Plans recommend?
G-Plans recommends eating 6–7 meals a day or eating every 2–3.5 hours.
Are the meal plans the same each week?
No, the meal plans change every week and are updated according to body weight and meal preferences changes.
Do I need to sign a long-term contract?
No, G-Plans is a pay-as-you-go service — you pay month-to-month.
The Bottom Line
G-Plans offers individualized nutrition plans based on the metabolic type diet and calorie tracking.
The uniqueness of G-Plans includes their AI nutritionist that offers customized recommendations for meals, snacks, and recipes according to your health goals and needs.
Additionally, they have teamed up with Sunbasket meal service program — which may be helpful if you lack time for grocery shopping and prepping ingredients.
G-Plans easy to use app and combination of calorie tracking and accountability tools can be helpful in achieving weight loss.
While G-Plans metabolic type diet method needs more research to confirm its accuracy, there are benefits to this diet that include an emphasis on:
G-Plans offers a great value program that may be a useful weight loss option if you are looking for high-level support in meal planning and enjoy tracking your food intake and following recipes.
Thanks for your feedback!
In a few words, please tell us how this article helped you today.
Please let us know how we can improve this article by selecting your concern below.
Thank You! We appreciate your feedback.
*
Please select at least one topic:
Please Note: We cannot provide medical advice. This feedback will help us continue improving your user experience on WellnessVerge.
Please Note: We cannot provide medical advice. This feedback will help us continue improving your user experience on WellnessVerge.