Evidence Based Research
Our editorial team is made up of expert registered dietitians with extensive, real-world clinical experience who are highly trained in evaluating clinical research.
Gut Connect 365 Review: A Detailed Look at Effectiveness, Pros and Cons, and More
Gut Connect 365 is a dietary supplement that is formulated to nourish, strengthen, and protect the gut lining which is claimed to lead to higher energy levels, improved mood, and weight loss. Many of the ingredients in this product are not supported by sound research and there is no evidence to support that this specific blend will enhance gut health.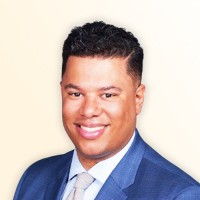 Medically Reviewed by
Anthony Dugarte, MD
Medical Reviewer
Anthony Dugarte, M.D., C.S.C.S. is a health and wellness writer and medical content reviewer. In addition to dedicating the last 7 years to medical research, Dr. Dugarte also has more than a decade of experience in strength and conditioning, nutrition, and rehabilitative exercise, as well as authoring and reviewing health and wellness-related content.
WellnessVerge is reader-supported. When you make a purchase through links on this page, we may earn a commission. Learn More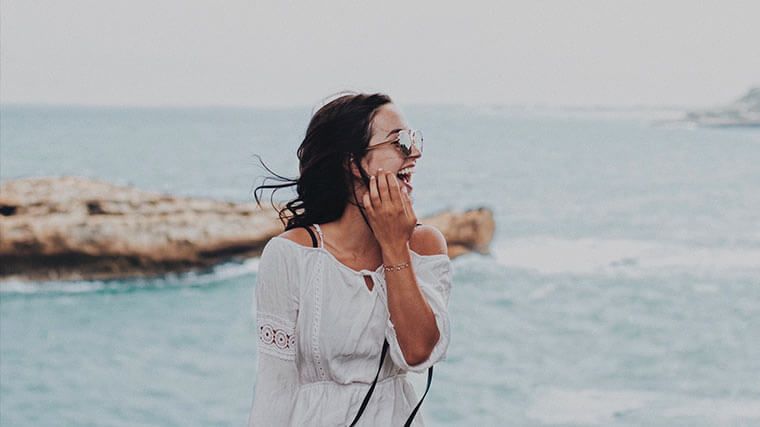 Pros

60-day money-back guarantee
Although limited, some ingredients have some gut health benefits
All orders include free shipping

Cons

No evidence to support this exact blend of ingredients will promote gut health
Steep price point
Contains aloe vera, which may be toxic
What Is Gut Connect 365?
Gut Connect 365 is a supplement manufactured by United Naturals.
At the helm of United Naturals is Dr. Vincent Pedre, M.D, a practitioner who believes that combining both Eastern and Western medicine should be used to address patient needs.
Dr. Vincent Pedre is the Medical Director of Pedre Integrative Health and the President of Dr. Pedre Wellness.
Dr. Pedre appears to be uniquely poised to provide insight on this gut health supplement. His approach to medicine involves a holistic understanding of preventative health, integrative and functional medicine, and general wellness.
While there is a tremendous amount of talk about the connection between gut health and overall wellness, as a health care practitioner, I think it's important to bring sound research to this conversation.
Can Gut Connect 365 really support a healthy gut lining, improve digestion, and beat the bloat? Let's take a deeper dive into the nitty-gritty – the ingredients.
Evaluation of Ingredients
There are many ingredients in Gut Connect 365 that may enhance the strength and integrity of the gut. Below, we take a closer look at each one:
L-Glutamine (5,000 mg)
L-Glutamine is an amino acid that is a source of fuel for the cells lining the intestines.
By fueling these important cells, glutamine can help increase the integrity of the intestines, which prevents harmful bacteria from entering.
L-Glutamine is an important nutrient that also helps rebuild and repair the intestinal walls.
Supplemental L-Glutamine has skyrocketed in popularity in recent years. This may be because of the variety of health claims that support its use.
There have been some randomized clinical trials (the gold standard of research) that show glutamine supplementation may benefit the digestive system. (1)
A 2017 animal study shows that there is some evidence to support that L-Glutamine supplementation can help relieve constipation and improve intestinal function. (2)
However, there are very few studies that conclude that glutamine can help alleviate other gastrointestinal symptoms.
A glutamine deficiency is very rare. When the body is under severe stress, like in a case of critical illness, it may be unable to manufacture enough glutamine. In this rare case, supplementation may be beneficial.
In most other scenarios, without more research, L-Glutamine supplementation and the gut health benefits are not backed by enough solid research.
More research would have to be done before I would recommend glutamine supplementation for people seeking to improve their gut health.
Quercetin Dihydrate (500 mg)
Quercetin dihydrate is a compound found in many fruits, vegetables, seeds, and nuts.
It is rich in antioxidants which makes it appealing for people looking to slow the aging process and reduce the risk of chronic diseases.
Unfortunately, on its own, quercetin dihydrate has a low bioavailability which means the body doesn't absorb it well. (3)
Additionally, this compound also lacks research on how it may support gut health.
Slippery Elm Bark (150 mg)
Slippery elm bark has been used as an herbal remedy to treat wounds and a whole host of gastrointestinal issues for hundreds of years.
When mixed with water, slippery elm bark becomes gel-like. This gel can coat the lining on the GI tract and may help soothe the mouth, throat, stomach, and intestines.
While there has been little scientific research on slippery elm bark, there have been a few studies showing promising results.
It is important to note that these studies only address those with specific gastrointestinal disorders like irritable bowel syndrome (IBS). (4)
The studies also include a blend of other compounds like licorice root, lactulose, and oat bran. (5)
Organic Marshmallow Root (150 mg)
You may be wondering how an ingredient in your favorite campfire treat has any health benefits. Bagged marshmallow is no longer made from marshmallow root.
However, marshmallow root is an herb that has been used for thousands of years to treat a variety of ailments, including digestive, skin, and respiratory conditions.
Most research involving marshmallow root has been animal studies. Scientists have yet to research marshmallow root in humans. (6)
Therefore, more studies would be necessary to confirm if this supplement is beneficial for people.
N-Acetyl Glucosamine (150 mg)
N-Acetyl Glucosamine is chemically similar to glucosamine and may help reduce joint pain and stiffness and may help protect the lining of the stomach and intestines.
A 2018 study found that N-acetylglucosamine may help reduce the severity and recurrence of inflammatory bowel disease (IBD). (7)
Another study found that N-acetylglucosamine can help alleviate symptoms of IBD, including nausea, diarrhea, and abdominal pain. (8)
Licorice Root Extract (150 mg)
Licorice root is derived from the licorice plant and has been used as an herbal remedy to help treat various conditions from stomach pain to respiratory symptoms.
There is evidence showing that an extract containing glabridin and glabrene, which are compounds found in licorice root, was effective in relieving stomach discomfort. (9)
Yet, high-quality research to support its use to improve gut health is lacking.
Aloe Vera Extract (50 mg)
Aloe Vera extract is often used in gel form to treat burns and other wounds. It also acts as a mild laxative in the body.
The research that aloe vera supports gut health has been limited to studies whose participants have IBS. (10)
Additionally, aloe vera has received criticism as a potential carcinogen.
One 2016 study found that taking aloe vera may cause diarrhea, decrease potassium levels, and in rare cases, lead to kidney failure. (11)
According to this research, aloe vera extract also showed clear evidence of carcinogenic activity in rats. It was classified by the International Agency for Research on Cancer as a possible human carcinogen.
Maitake Mushroom (30 mg)
Mushrooms, in general, act as a prebiotic and can help stimulate the growth of good bacteria in the gut.
There is insufficient evidence to support that maitake mushrooms pose any gut health benefits beyond that of any other type of mushroom.
Zinc Orotate (20 mg)
Zinc orotate is a form of zinc that is bound to orotic acid. There is some evidence to suggest that zinc supplementation may help with symptoms related to gastrointestinal diseases. (12)
Further research is needed to understand if zinc supplementation can improve gut health for otherwise healthy individuals.
Support for Claimed Benefits
Below is our summary of the available evidence for the claimed benefits of Gut Connect 365 based on the available research:
Protects and supports healthy gut lining

3

/5
Improves digestion

2

/5
Beats bloat

2

/5
Improves mood

1

/5
Boosts energy

1

/5
Supports weight loss

1

/5
Improves sleep quality

1

/5
Side Effects, Safety, and Dosage
The starting dosage for Gut Connect 365 is 1 scoop in 8 oz. of water per day. One 8.4-ounce canister should last about one month.
According to the research, glutamine, the main ingredient in this product, does not appear to pose a health risk or cause any unwanted side effects. (13)
However, this product does contain aloe vera, which raises some potential safety concerns. According to research, taking aloe vera orally may be toxic and have carcinogenic effects. (11)
The product contains ingredients derived from shellfish, so it should be avoided by people with an allergy.
Additionally, people with a sensitivity to MSG (monosodium glutamate) may also be sensitive to this product.
Before taking this product, or any dietary supplement, you should consult with your health care provider to ensure its safety for you.
Cost and Where to Buy
Gut Connect 365 is $54 for an 8.4 oz canister. When buying 3 or 6 canisters, you will receive a discount.
1 canister: $54
3 canisters: $134 ($44.66 each)
6 canisters: $244 ($40.66 each)
The best place to purchase this product is directly from United Naturals.
The website states that you can request a refund if you aren't completely satisfied with the product.
Comparison to Alternatives
One product with a similar nutrition profile to Gut Connect 365 is Terra Origin Healthy Gut Digestive Support.
Like Gut Connect 365, Terra Origin Healthy Gut contains glutamine as their main ingredient but is in powder form, which can be easily mixed with water.
Terra Origin Healthy Gut can be purchased through Amazon for $23.98 for a one-month supply.
Many other supplements that are used to improve gut health contain prebiotics and probiotics.
There has been a wealth of solid research to suggest that pre and probiotics may improve gut health and, in turn, overall wellness. (14)
United Naturals has a different product with similar gut health benefits called Synbiotic 365: Advanced Probiotic Formula.
Synbiotic 365 is a digestive health supplement that contains prebiotics, probiotics, and a blend of B vitamins.
For people with gastrointestinal issues, the 15 probiotic strains and blend of B vitamins may help reduce GI symptoms.
Research shows that B-vitamins play an important role in increasing the amount of beneficial bacteria in the gut while suppressing the growth of harmful bacteria. (15)
While Gut Connect 365 has many ingredients that could potentially improve gut health, the blend of these specific ingredients has yet to be studied.
Many supplements claim to enhance gut health; however, the optimal blend of ingredients has yet to be backed by sound research.
The Bottom Line
Can taking Gut Connect 365 support a healthy gut lining, improve digestion, and beat the bloat? Perhaps.
The good news is that Gut Connect 365 contains some ingredients that may have some degree of benefit for gut health. Although there are few, these ingredients are backed by limited evidence-based research.
The bad news is that many of the ingredients are not supported by sound research and there is no evidence to claim that this specific blend will support gut health.
Additionally, there appear to be some health risks involved when taking aloe vera extract.
Moreover, a month's worth of product will cost anywhere from $40 to $54. This is a steep price tag for one supplement.
A Word from Our RD
Before taking a nutritional supplement, I would encourage people to examine their current dietary habits first.
Having a diet rich in fruits, vegetables, and whole grains while reducing processed foods can make a positive impact on gut health.
Including probiotic-rich food in your diet will also enhance your gut health. Probiotic-rich foods include yogurt, kefir, kimchi, sauerkraut, and kombucha.
People who may need more than just a balanced diet to support their gut may consider taking a high-quality probiotic or a pre and probiotic blend.
Thanks for your feedback!
In a few words, please tell us how this article helped you today.
Please let us know how we can improve this article by selecting your concern below.
Thank You! We appreciate your feedback.
*
Please select at least one topic:
Please Note: We cannot provide medical advice. This feedback will help us continue improving your user experience on WellnessVerge.
Please Note: We cannot provide medical advice. This feedback will help us continue improving your user experience on WellnessVerge.
At WellnessVerge, we only use primary references for our articles, including peer reviewed medical journals or well-respected academic institutions.