Why You Can Trust Us
Every article and review on WellnessVerge is thoroughly researched and fact-checked by licensed health professionals. Our editorial team is made up of registered dietitians and medical doctors.
Every piece of content is also medically reviewed to ensure accuracy and alignment with sound scientific evidence and medical consensus. We only use peer-reviewed journals and reputable medical sources to form our conclusions and recommendations.
We operate with total editorial independence, and our editorial policies ensure that your well-being comes first. Based on our rigorous research, we only recommend products that are worth considering. We always disclose any ads or partnerships with brands featured on our site.
Modern Fertility Review: Pros, Cons, Accuracy, and More
Modern Fertility offers an at-home test to help you understand more about the hormones that affect fertility. The test provides a convenient, more affordable option for gaining invaluable information about your fertility health.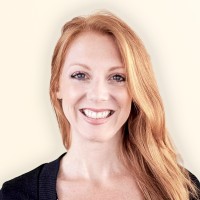 Medically Reviewed by
Natalie Olsen, MS, RDN, LD, ACSM-EP
Registered Dietitian, Certified Exercise Physiologist
Natalie is a registered dietitian, functional medicine practitioner and certified exercise physiologist with over 15 years experience in the health and wellness industry and holds a Master's degree in Human Nutrition and Functional Medicine through a collaborative program provided by the University of Western States and the Institute of Functional Medicine.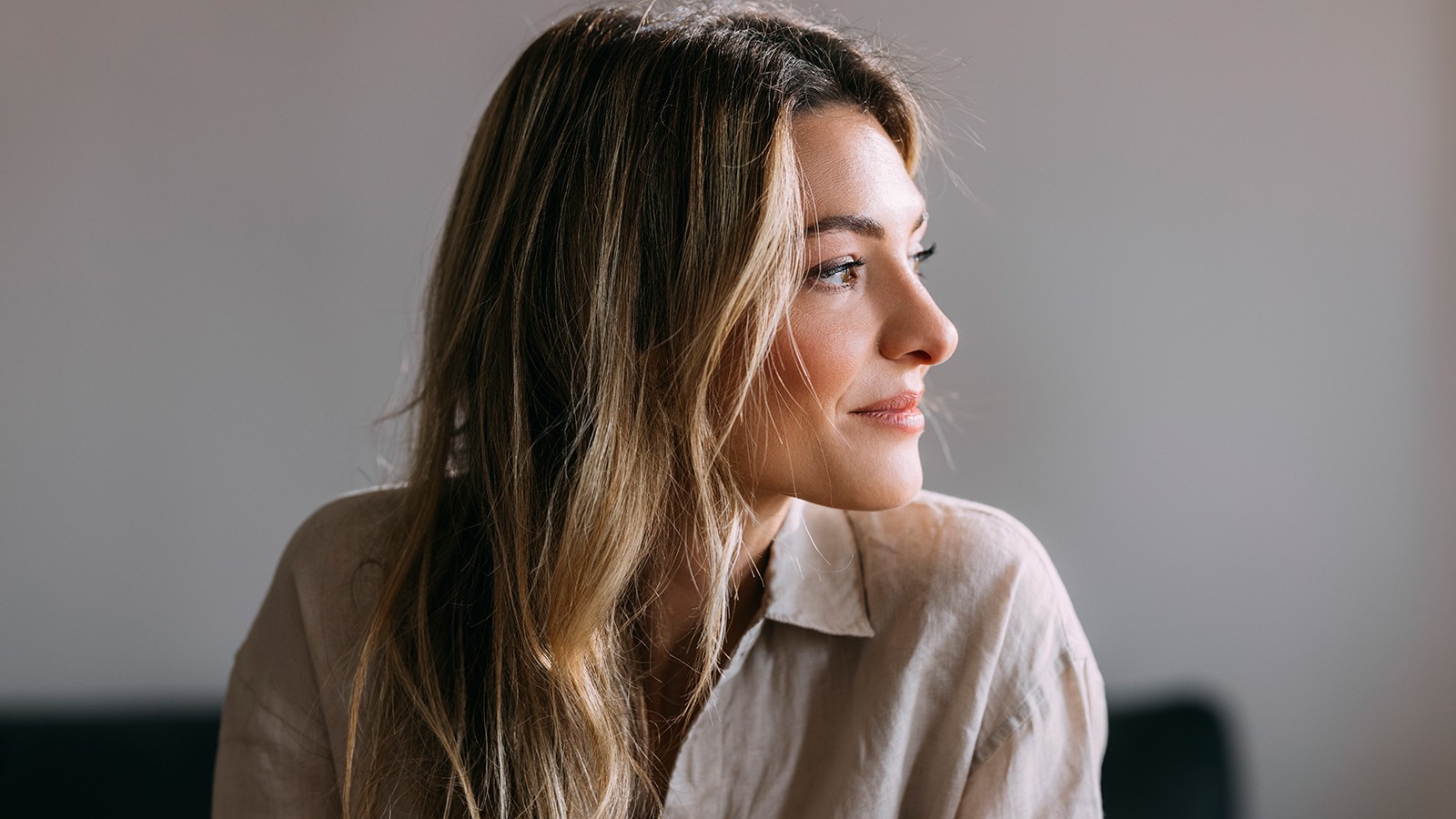 Pros

Comprehensive test, measuring seven fertility hormones.
Convenient, in-home use.
Much more affordable than traditional blood draws requested by fertility centers.
A board-certified physician reviews all tests.
Option for a free 1:1 consultation with an expert fertility nurse and community support.
Samples are tested in certified labs.
Reimbursable through HSA and FSA.

Cons

Not covered by insurance.
For those on hormonal birth control, the test is limited to two hormones.
The test cannot diagnose specific conditions.
What Is Modern Fertility?
Modern Fertility is a reproductive health company working to make personalized fertility information and support more available.
The company was born out of realizing that simple blood tests to learn about a person's fertility are expensive and not easily accessible.
Their products include a prenatal multivitamin and at-home tests, such as ovulation, pregnancy, and most notably, their hormone test.
Modern Fertility's comprehensive hormones test is the same test offered by reproductive endocrinologists for less than half the cost.
The test will check up to 7 hormones and deliver a custom report of your findings, reviewed by a board-certified fertility doctor.
Additionally, Modern Fertility provides follow up support through their Modern Community, which includes:
One-on-one consultations
Weekly webinars, called "egginars"
App support and resources
With their at-home fertility test, Modern Fertility aims to help people with ovaries find power in their fertility information to make informed decisions for their future.
How the Hormone Test Works
Step 1: Ordering
Modern Fertility touts the usability of their at-home product. It is so convenient you can do it from home.
The product is available for purchase directly from their website.
After completing your purchase, the site will ask you to create your account. This is where you will receive your results and access the Modern Community.
Once you have created your account, you will be prompted to complete a series of questions, a crucial step in personalizing your experience and the test you receive.
After completing your order, you will get details on the types of hormones being measured and when to take your test.
The hormones tested and the timing of your test will depend on how you answered the questionnaire:
Estrogen, follicle-stimulating hormone (FSH), and luteinizing hormone (LH) all need to be tested on day 3 of your menstrual cycle.
Thyroid-stimulating hormone (TSH) and Anti-Mullerian hormone (AMH) can be tested any day and time of the month.
If you are on hormonal birth control, you will only test TSH and AMH.
Step 2: Testing
Once you have received your test, you can test from home or opt to test at Quest Diagnostics, a clinical laboratory.
If you test at home, you will retrieve your sample through a finger prick, and if you choose to go to the lab, you will receive the standard blood draw.
Regardless of which way you choose to test, your sample is sent to Modern Fertility, and your results will be sent back to you through your account.
The kit is shipped in discreet packaging labeled "Modern Health" and contains all the contents you need for testing:
A card with an activation code for registering your test.
Detailed instructions for collecting your sample.
What to do if you do not get enough blood for your sample.
Items for testing: 2 alcohol pads, 2 testing strips, 2 gauze strips, 3 lancets, 2 Band-Aids, and 2 blood sample return bags.
A biohazard bag.
A return envelope.
A return shipping label.
Steps for home testing include:
First, take note of special instructions for taking the test. For example, if you are testing prolactin, you will be instructed to fast 8 hours before testing. Testing first thing in the morning can make this easy.
Register the test on the website with the activation code provided.
Lay out all your supplies from the kit, and be sure to fill out the information required on the collection card. It will ask for your name, current date, and birth date. Depending on your test, you will have one or two collection cards.
Drink a tall glass of water, and thoroughly wash your hands with soap and warm water for 1 minute. Get your blood pumping with a bit of movement and shake it out or do a little dance.
Clean your middle finger or ring finger, whichever you will be using to test, with the provided alcohol pad.
Prepare the lancet for use by removing the cap and placing it against the pad of your middle or ring finger. Press down until you hear a click and hold for 1–2 seconds.
You will need to collect the blood on the sample card provided. It may be easiest to do while standing. Extend your arm and allow the blood from your finger to drop on the left side of the sample collection. You will keep dropping until it reaches the first line on the right box. Be sure not to touch your finger on the card.
Let the sample dry completely. It may take up to 60 minutes.
Place each card in a separate testing bag and drop it in the mail within 24 hours of testing. Return labels are provided for you.
Important Note:
You may receive special instructions on when exactly you should take your test. Be sure to follow these instructions closely to ensure accurate results.
Some tests may need to be done on the 3rd day of your period or after 8 hours of fasting.
Step 4: Results
In about 10 days, you will receive your results via the online account you created. You can also download the app to your phone for easier access.
Your results will be displayed on a personalized, digital dashboard.
The dashboard will walk you through your hormones tested and explain what this may mean for your reproductive health.
You will receive clear takeaways for how your results relate to your ovarian reserve, potential outcomes of fertility treatments, and when you might enter into menopause.
You can dive deeper into each of these results with the customized reports attached.
In addition to your dashboard, Modern Fertility provides a free 1:1 consultation with an expert fertility nurse and an invite to the free online Modern Community, with access to the free weekly webinar.
What Hormones Does It Test?
Modern Fertility is aware that there is no absolute predictor of fertility. However, your hormone levels can give you good insight for future planning.
The hormone test measures the following hormones:
The hormones tested explicitly for you will depend on whether or not you are on hormonal birth control. If you are, your test will only measure AMH and FSH.
Is the Finger Prick Method Accurate?
Initially designed for newborns, finger or heel pricking has been around since 1963. (8)
Finger pricking is also used in aging studies, drug analyses, nutrition monitoring, screening of diseases like HIV, and most recently to detect SARS-Cov-2. (9)
A recent study in 2022 determined that dried blood spot samples from finger pricking have comparable diagnostic accuracy to venipuncture (blood draw) testing. (9)
An additional study in 2011 determined the accuracy of finger prick testing for celiac disease. (10)
In 2019, Modern Fertility's clinical study was published in the American College of Obstetricians and Gynecologists (ACOG) official publication.
Their study aimed to identify the accuracy of the finger prick method in testing hormones to understand fertility health.
The study analyzed samples from 130 women using a traditional venipuncture blood draw and a finger prick method. (11)
They tested the following hormones:
Anti-Müllerian Hormone (AMH)
Estradiol (E2)
Follicle-Stimulating Hormone (FSH)
Luteinizing Hormone (LH)
Prolactin (PRL)
Testosterone (T)
Thyroid-Stimulating Hormone (TSH)
Free Thyroxine (fT4)
Both samples were taken simultaneously and analyzed within 48 hours of collection in the same lab with the same equipment.
Researchers identified that hormone levels for each hormone were equal in both collection methods. (11)
Additionally, each displayed a high level of accuracy. Therefore, the study determined that finger sticks and venipuncture can be used interchangeably to test the above hormones. (11)
Modern Fertility's methodology provides a safe, convenient, and accurate way of testing hormones. They give individuals valuable information on their fertility health to provide them with knowledge for future planning.
Who Is It For?
If you are looking for a greater understanding of your fertility hormone status, this test can provide a great starting point to bring to your physician.
Additionally, if you are looking for a lower price point to the traditional blood draw test, this may be a great alternative.
Be sure to check with your insurance provider to weigh both options.
Modern Fertility addresses affordable and accessible testing for fertility hormones, a vital area lacking in current treatment.
However, if you are looking for a specific diagnosis, this test may not be for you.
While the test will provide detailed information on your hormone levels, it cannot take the place of a physician.
This test may be helpful as a starting point but is not a complete picture of your fertility.
Cost and Where to Buy
The Modern Fertility comprehensive hormones test is available for purchase on their website (modernfertility.com) and costs $159.
The product is not covered by insurance. However, it is eligible for HSA or FSA coverage. Depending on your insurance plan, you can use your HSA/FSA debit card at check out or pay-out-pocket and submit your receipts for reimbursement.
It is best to check with your health insurance provider before purchasing.
The additional offerings, such as the Modern Community, the 1:1 follow-up consultation, and the weekly webinars, are free with purchase.
Returns are not accepted due to the content of the kit. However, you may request a full refund within 24 hours of purchasing.
After 24 hours, and within 30 days, you may receive a refund minus shipping, handling, and processing fees.
There is no subscription for the hormone test.
Additional Products and Services
Prenatal Multivitamin
Modern Fertility's Prenatal Multivitamin is vegetarian, gluten-free, and contains zero preservatives.
The prenatal contains 12 essential nutrients, including omega-3 fatty acids, recommended by OBGYNs. It is designed to be taken before, during, and after pregnancy.
Modern Fertility emphasizes that their prenatal is easy to digest, which may be especially important for those with a sensitive stomach.
The prenatal is only available on a monthly subscription. At $30 a month, you will receive monthly refills shipped directly to your home.
This price is comparable to other prenatal vitamin subscriptions, specifically, those containing omega-three fatty acids.
The subscription can be canceled at any point, and a refund will be provided if you cancel before your package has shipped.
Unless you are vegan or have a soy allergy, Modern Fertility's prenatal supplements are a reliable choice.
They offer the essential nutrients required during pregnancy and the addition of DHA, an omega-3 fatty acid essential during pregnancy.
Related: Prenatal Vitamins: A Detailed Beginner's Guide
Pregnancy Test
Modern Fertility also sells a four-pack of pregnancy tests.
You can purchase one pack for $14 or pay $13 a month with a monthly subscription.
Like what you may find at a store, the tests are 99% accurate, and you may test up to six days sooner.
In comparison, the Modern Fertility test appears to be less expensive. The average cost of other brands ranges between $14–$30.
Along with the test, you have free access to the Modern Fertility app, where you can track your period and your pregnancy test month to month.
Ovulation Test
The Modern Fertility ovulation test tracks your LH (luteinizing hormone) levels day by day to tell you your most fertile two days.
Knowing your LH level is an integral part of understanding your fertility, as this hormone is responsible for releasing the mature egg during ovulation.
You can scan and log your tests with the free app to more accurately predict when you are fertile.
A pack of twenty tests costs $16 or $15 a month with a monthly subscription.
All Modern Fertility products grant you access to the online Modern Community.
How Modern Fertility Compares to Alternatives
LetsGetChecked
Like Modern Fertility, LetsGetChecked offers fertility testing through the finger prick method.
However, they do not offer a single test as extensive as Modern Fertility.
Instead, LetsGetChecked offers three testing options at different price points:
Progesterone Test: $89, tests levels of progesterone to help identify ovulation and regularity of your cycle
Ovarian Reserve Test: $139, tests anti-mullerian hormone (AMH) to estimate your ovarian reserve
Female Hormone Test: $129, the most comparable to Modern Fertility, but less comprehensive. It tests Follicle-Stimulating Hormone, Luteinizing Hormone, Prolactin, and Estradiol
In comparison, the Modern Fertility Hormone test measures three additional hormones for $20 more, this includes testing your AMH and thyroid levels.
Testing your AMH with LetsGetChecked would be an additional test, costing $139.
Both FSA and HSA cards are accepted as payment.
While both options are convenient and reliable, Modern Fertility offers a more comprehensive hormone test when compared to LetsGetChecked.
Everlywell
Everlywell offers many at-home test kits.
Most comparable to the Modern Fertility hormone test is their Women's Fertility Tes, purchased for $149.
This test measures five hormones related to your menstrual cycle and ovulation, these are:
Estradiol
Luteinizing Hormone
Follicle-Stimulating Hormone
Thyroid-Stimulating Hormone
Total Testosterone
The Everlywell test includes digital and printable results and a group webinar with a healthcare professional.
In contrast, while the Everlywell test does include total testosterone, unlike the Modern Fertility test, it does not measure AMH, T4, or Prolactin, whereas the Modern Fertility test does.
Both FSA and HSA cards are accepted as payment.
Everlywell's Women's Fertility Test is more expensive and less comprehensive than Modern Fertility's hormone test.
Frequently Asked Questions
How do I know if the Modern Fertility Hormone Test is right for me?
Modern Fertility believes their test is helpful for anyone with ovaries who is curious about their fertility.
Whether you are actively trying to start a family or planning for the future, this test will give you a great starting point for understanding your hormones and what that may mean for your family planning.
What can the Modern Fertility hormone test tell me?
While the hormone test cannot tell you if you are fertile or not, nor will it diagnose a specific condition, it will give you great insight into your hormone status and what that may mean for family planning.
The test measures the following hormones:
Anti-Müllerian Hormone (AMH)
Estradiol (E2)
Follicle-Stimulating Hormone (FSH)
Luteinizing Hormone (LH)
Prolactin (PRL)
Thyroid-Stimulating Hormone (TSH)
Free Thyroxine (fT4)
Is the Modern Fertility hormone test accurate?
According to research published in the American College of Obstetricians and Gynecologists (ACOG), the testing method was confirmed accurate and proved to be an interchangeable method for the traditional blood draw. (11)
Can you use the Modern Fertility test while on birth control?
Yes! However, if you are on hormone birth control, your test will be limited to measuring AMH, a reliable marker for ovarian reserve, and TSH, the primary indicator of thyroid health.
What is the refund policy for the subscription?
The subscription is optional for the pregnancy and ovulation test. However, it is not an option for the fertility hormone test, and it is the only option for the prenatal.
The subscription can be changed, paused, or canceled at any time. As long as you cancel before your monthly shipment, you will receive your refund for that month. Any cancellation after the order has shipped cannot be refunded.
The Bottom Line
Modern Fertility offers a convenient, accurate, and more affordable test that provides critical insight into your reproductive health.
Their at-home fertility hormone test measures 7 hormones that give you a great starting point to understanding your fertility, whether you're hoping to have children now or planning for the future.
While the test cannot diagnose a specific condition, Modern Fertility does provide education and high-level support.
Ultimately, this test may save you money and empower you to make informed decisions around your family planning and hormone health.
Thanks for your feedback!
In a few words, please tell us how this article helped you today.
Please let us know how we can improve this article by selecting your concern below.
Thank You! We appreciate your feedback.
*
Please select at least one topic:
Please Note: We cannot provide medical advice. This feedback will help us continue improving your user experience on WellnessVerge.
Please Note: We cannot provide medical advice. This feedback will help us continue improving your user experience on WellnessVerge.