Evidence Based Research
Our editorial team is made up of expert registered dietitians with extensive, real-world clinical experience who are highly trained in evaluating clinical research.
Multi-Metabolic 5 Review: Is It Worth It? An Objective Look
A review of the research shows that several of the ingredients in Multi-Metabolic 5 are well-studied and have efficacy in supporting metabolic health.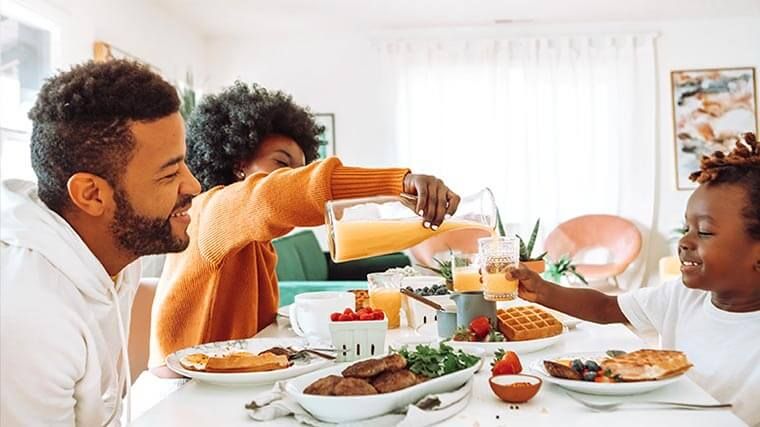 Pros

Several ingredients are well researched and show efficacy in supporting metabolism
Unique formula combines several supplements into one, increasing ease of use

Cons

Cost of supplement may be prohibitive for some people
Possible risk of increased heavy metal absorption in gut
What Is Multi-Metabolic 5?
Multi-Metabolic 5 supplement is designed to help improve metabolic function, mood, immune support, restful sleep, and feelings of energy, focus, and well-being.
It contains a blend of shilajit, chromium, amla, curcumin, and black pepper extract to achieve its potential effects on the body.
The daily dosage for Multi-Metabolic 5 is 1 capsule taken twice daily with a glass of water.
Maintaining a robust metabolism is important not only for weight management but for the prevention of chronic conditions.
Metabolic syndrome is a condition that affects up to 34% of adults in the United States.
It is a cluster of metabolic abnormalities, including high blood pressure, central obesity, insulin resistance, and imbalanced blood lipids.
Together, these symptoms can lead to the development of chronic illnesses such as diabetes, cardiovascular disease, and other inflammation-related illnesses.
Multi-Metabolic 5 was developed by Unify Health Labs, which was founded by musician and record producer Randy Jackson after a diagnosis of diabetes inspired him to pursue a healthier lifestyle.
Unify Health Labs consists of a diverse team of health experts and has advisors who help formulate their supplements.
Dr. Melina Jampolis, a board-certified physician nutrition specialist, is one of the expert advisors for the company.
Evaluation of Ingredients
The quantity of each ingredient is listed when available. However, shilajit and amla do not have their concentrations listed separately and are included in the chromium complex on Multi-Metabolic 5 supplement facts label.
Shilajit (PrimaVie)
Shilajit is a blackish-brown powder found on rocks from the Himalayans mountains between India and Nepal.
This substance is produced by the centuries-long decomposition of certain species of plants.
Shilajit contains fulvic acid, an organic compound that is produced by microorganisms in the soil.
In traditional Ayurvedic medicine and in vitro studies, fulvic acid is shown to act as an anti-inflammatory.
Limited animal studies find that fulvic acid can enhance nutrient absorption and the activity of certain digestive enzymes.
Chromium (Crominex3+), 200 mcg
Chromium is a dietary trace element that promotes the action of insulin and may play a role in the metabolism of carbohydrates, fats, and protein.
The current research is inconclusive on whether chromium can be effective for individuals with diabetes or at risk for diabetes.
A meta-analysis of chromium supplementation and its potential as an option to manage glucose control found that chromium did not impact blood glucose or insulin concentrations in nondiabetic participants, and only one study found that chromium significantly reduced HgbA1c.
There is slightly more evidence for chromium being used for weight management.
A meta-analysis of the effects of chromium on weight loss in overweight and obese people finds that chromium has a statistically significant effect on increased weight loss compared to a placebo, but the clinical outcomes may not be large.
More research needs to be done on the effectiveness of chromium with longer studies and more rigorous methods.
Amla (Capros)
Amla is a medicinal plant used in indigenous traditional medicine systems such as Ayurveda, also known as Indian gooseberry.
It is rich in beneficial components, including high levels of vitamin C, tannins, polyphenols, and flavonoids.
Clinical trials support amla in helping manage blood glucose, increasing HDL (good cholesterol), and reducing total cholesterol and LDL.
Vitamin C may increase the length of sleep and quality of sleep by improving restless leg syndrome and reducing sleep disturbances.
Curcumin (Curcumin C3 Complex), 500 mg
Curcumin is an antioxidant and polyphenol found in medicinal spice turmeric and is well-researched in clinical trials.
Long-term use of curcumin may be helpful for improving sustained attention, working memory, and improved mood (including improvements in fatigue).
Research also finds curcumin supplementation effective in the prevention and management of metabolic syndrome.
One systemic review and meta-analysis of randomized trials on the effects of curcumin intake on metabolic syndrome found that curcumin intake was associated with a significant reduction in BMI, weight, waist circumference, and leptin.
Curcumin was also associated with increased adiponectin, a hormone that is anti-inflammatory and improves insulin sensitivity.
Another meta-analysis focusing on curcumin and nonalcoholic fatty liver disease (NAFLD) also found that curcumin supplementation significantly reduced BMI and waist circumference in patients with NAFLD.
Black Pepper Extract (BioPerine), 5 mg
Bioperine is a standardized piperine extract from black pepper that increases the bioavailability of other nutrients.
Research finds that combining piperine with curcumin can increase the bioavailability of curcumin up to 2000%, subsequently significantly increasing the therapeutic effects of curcumin supplementation.
Human trials support this combination for improving inflammation, metabolic syndrome, muscle soreness, and other health conditions.
Verdict on Claimed Benefits
Below is our summary of the available evidence for the claimed benefits of Multi-Metabolic 5 based on the available research:
| | |
| --- | --- |
| Improves metabolic function | Strong Evidence |
| Boost feelings of energy and focus | Gold Star Evidence |
| Supports your immune system | Gold Star Evidence |
| Boosts your mood and feelings of well-being | Gold Star Evidence |
| Encourages more restful sleep | Gold Star Evidence |
Side Effects and Safety of Multi-Metabolic 5
There are some potential side effects that individuals can have from certain ingredients in this product.
Curcumin supplementation may cause side effects, including nausea, diarrhea, headache, rash, yellow stool, and increased serum liver enzymes in certain people.
Fulvic acid from the Shijalat may increase the absorption of heavy metals in the gut and increase the risk for lead poisoning.
Supplementation with chromium may lead to side effects, including vertigo, headaches, watery stools, and hives.
According to the Unify Health Labs website, the Multi-Metabolic 5 supplement undergoes rigorous testing for quality, purity, and potency at an independent 3rd-party facility.
However, I was unable to find any information about a specific independent testing body for this dietary supplement.
Be sure to always ask your doctor before taking any new dietary supplements to prevent possible negative health effects.
Cost and Where to Buy
Multi-Metabolic 5 can only be purchased directly from the Unify Health Labs website. Small discounts are available if purchasing Multi-GI 5 in bulk.
For a 30-day supply, this supplement costs $74.95.
If you buy a 3-month supply, the cost is $200.85 ($24 savings).
If you purchase a 6-month supply, the cost is $377.70 ($72 savings).
Unity Health Labs offers a 90-day money-back guarantee on their website if you are not satisfied with your purchase.
Comparison to Alternatives
Upon reviewing common Ayurvedic supplements and other supplements for metabolism support, I was unable to find a supplement blend similar to Multi-Metabolic 5.
It holds an advantage over other supplements in that it combines amla, shijalit, and a bioavailable form of curcumin in one supplement.
This combination may end up being cheaper than the alternative of buying supplements containing the individual ingredients.
The Bottom Line
Overall, Multi-Metabolic 5 may be worth the hype as an Ayurvedic supplement, but there are a few caveats.
Curcumin and amla appear to be some of the stronger ingredients in this supplement that support metabolic health and the other claims.
More research needs to be done on chromium for its potential metabolic effects, and more clinical trials need to be done on shilajit for safety and efficacy.
There are potential side effects from several of the ingredients in Multi-Metabolic 5, so take caution before trying this supplement.
It may be an expensive supplement, but it is a good deal compared to buying multiple supplements to achieve the same ingredient balance.
Before trying Multi-Metabolic 5 or any other new supplement, I recommend consulting with your doctor to see if it can fit into your health plan.
A Word from Our RD
As a registered dietitian, it is important to note that a healthy metabolism cannot be achieved and managed with only a supplement.
To support a healthy metabolism, develop lifestyle habits, including:
If you need more assistance with managing your metabolic needs, speak with a health professional like a registered dietitian or physician to assist with an individualized approach to help you reach your health goals.
Thanks for your feedback!
In a few words, please tell us how this article helped you today.
Please let us know how we can improve this article by selecting your concern below.
Thank You! We appreciate your feedback.
*
Please select at least one topic:
Please Note: We cannot provide medical advice. This feedback will help us continue improving your user experience on WellnessVerge.
Please Note: We cannot provide medical advice. This feedback will help us continue improving your user experience on WellnessVerge.
At WellnessVerge, we only use primary references for our articles, including peer reviewed medical journals or well-respected academic institutions.