Why You Can Trust Us
Every article and review on WellnessVerge is thoroughly researched and fact-checked by licensed health professionals. Our editorial team is made up of registered dietitians and medical doctors.
Every piece of content is also medically reviewed to ensure accuracy and alignment with sound scientific evidence and medical consensus. We only use peer-reviewed journals and reputable medical sources to form our conclusions and recommendations.
We operate with total editorial independence, and our editorial policies ensure that your well-being comes first. Based on our rigorous research, we only recommend products that are worth considering. We always disclose any ads or partnerships with brands featured on our site.
Ovasitol Inositol Review: Is It Safe and Effective?
Ovasitol Inositol Powder is a product designed for women seeking natural support for ovarian and reproductive health. It contains two extensively researched inositol isomers – myo-inositol and D-chiro-inositol – which have been found beneficial for women with PCOS.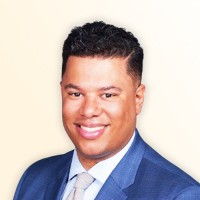 Medically Reviewed by
Anthony Dugarte, MD
Medical Reviewer
Anthony Dugarte, M.D., C.S.C.S. is a health and wellness writer and medical content reviewer. In addition to dedicating the last 8 years to medical research, Dr. Dugarte also has more than a decade of experience in strength and conditioning, nutrition, and rehabilitative exercise, as well as authoring and reviewing health and wellness-related content.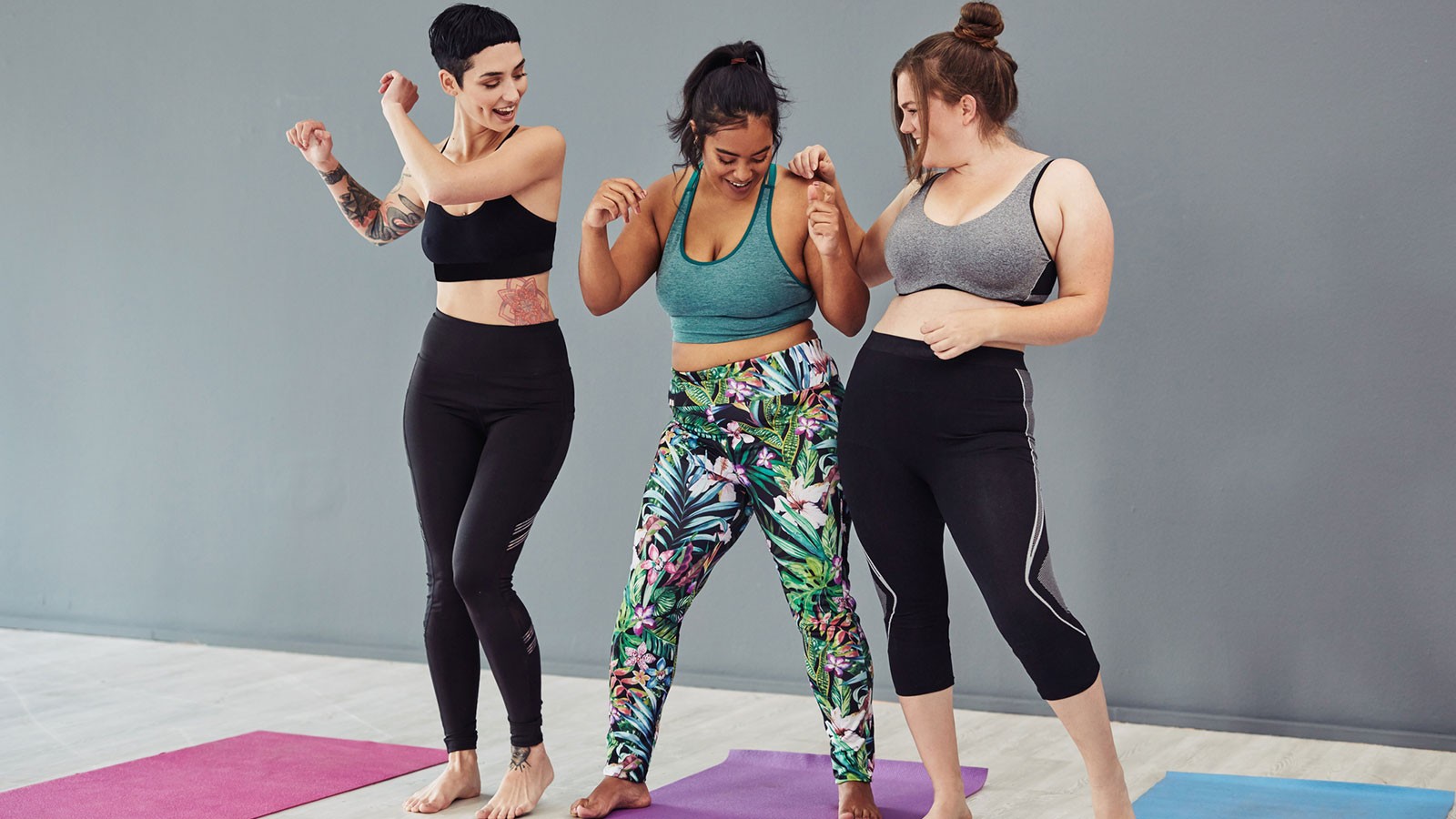 Pros

Third-party tested for content and quality by NSF International
Contains extensively researched ingredients for female reproductive health

Cons

Most of the research on inositol supplements is on women with PCOS, so there is uncertainty that this product will benefit women without PCOS
Manufacturer states it may take at least 3–6 months of regular, daily use to notice results
What Is Ovasitol Inositol?
Ovasitol Inositol Powder is designed for women pursuing natural support for hormone levels, menstrual cycles, and ovarian function. It's also suggested for women who are trying to become pregnant.
Inositol is a nutrient naturally found in fruits and beans. The human body also makes it, and there are nine different isomers or forms. (1)
Ovasitol Inositol Powder contains the two most abundant isomers in the inositol family, myo-inositol and D-chiro-inositol, which are involved in female reproduction. (1)
Some people take inositol in the form of a supplement to promote healthy hormone levels and subsequently support healthy menstruation, ovarian function, and egg quality for women trying to conceive.
Theralogix Ovasitol is the only independently tested and certified inositol supplement. It holds a reputable third-party testing seal from NSF International. Additionally, this product is gluten-free, dye-free, and vegan.
Evaluation of Ingredients
I am personally familiar with the Theralogix brand and its pursuit of ingredient quality.
I appreciate that this company invests in independent quality, purity, and safety testing of its products.
In this product, both of the inositols, myo-inositol and D-chiro-inositol, are involved in biochemical pathways related to female fertility. (2)
They play a role in oocyte maturation, fertilization, implantation, and post-implantation development, as well as ovarian hormone synthesis and insulin signaling in the female body.
In the body, myo-inositol and D-chiro-inositol naturally exist in a 40:1 ratio, which is reflected in this product. (2)
Note that the available fertility-related research on inositol is focused on women with polycystic ovary syndrome (PCOS).
This is an endocrine and metabolic disorder characterized by irregular or absent periods, hyperandrogenism, and insulin resistance. (3)
Myo-Inositol, 2000 mg
Myo-inositol has been observed to improve the number of oocytes, pregnancies, and delivery rates among overweight women with PCOS. (1)
It's been found to improve insulin sensitivity and reduce body mass index. (4)
In a 2007 clinical trial published in Gynecological Endocrinology, 25 women of child-bearing age with PCOS and irregular or absent menstrual cycles were provided a combination of myo-inositol with folate, in doses of 2,000 mg twice a day, for 6 months. (5)
The researchers then monitored ovulatory activity. They found that 88% of the women restored at least one menstrual cycle, 72% of whom maintained normal ovulatory activity thereafter. Of the 25 women, 10 got pregnant.
The authors concluded that "Myo-inositol is a simple and safe treatment that is capable of restoring spontaneous ovarian activity and consequently fertility in most patients with PCOS."
In a 2017 meta-analysis of 9 randomized controlled trials, researchers examined the effects of myo-inositol supplementation alone, or in combination with D-chiro-inositol, on the endocrine and metabolic abnormalities of women with PCOS. (6)
They concluded that myo-inositol was highly beneficial in improving the metabolic profile of women, as well as reducing androgen hormone levels that play a role in fertility issues.
Other research has found that the same dose of 2,000 mg combined with 200 mcg of folate, twice per day, can help improve in vitro fertilization (IVF) outcomes among women with PCOS. (7)
And a 2017 review including 7 trials and 935 women found that myo-inositol supplementation was associated with a significantly improved clinical pregnancy rate among infertile women undergoing ovulation induction for IVF. (8)
Myo-inositol may improve the quality of embryos and reduce poor-quality oocytes and the amounts of stimulation drugs needed.
Furthermore, a 2011 randomized clinical trial also found that myo-inositol plus diet helped improve cholesterol and triglyceride levels among postmenopausal women with metabolic syndrome, compared to the effects of diet alone or placebo. (9)
Summary:
Research supports that myo-inositol may help improve hormonal and metabolic conditions in women, specifically those with PCOS.
D-Chiro-Inositol, 50 mg
D-chiro-inositol has largely been studied for its effectiveness in improving reproductive, hormonal, and metabolic parameters among women with PCOS. (1)
A 2015 study found that D-chiro-inositol supplementation among women with PCOS helped improve insulin sensitivity and menstrual regularity. (10)
These improvements were more significant the longer the women were supplemented.
Summary:
Women with PCOS may benefit from D-chiro-inositol supplementation as part of their overall treatment plan to help regulate their hormones and metabolic abnormalities.
Are Inositol Supplements Effective?
A 2015 randomized controlled trial found that supplementation with both isomers was individually effective in significantly improving the regularity of menstrual cycles, endocrine and metabolic parameters, insulin resistance, and acne among 137 young, overweight women with PCOS, compared to placebo. (3)
Benefits were seen with daily supplementation over 6 months; however, I could not find the dosage used.
According to a 2020 review of 197 studies (including 47 clinical trials) published in Molecules, there is enough clinical data to suggest that supplementation of myo-inositol and D-chiro-inositol, individually and together in a ratio of 40:1, may help improve reproductive biomarkers among women with PCOS. (2)
Furthermore, while more research is needed, both isomers have been found to potentially improve blood lipids.
For instance, a 2018 review of 14 randomized clinical trials concluded that inositol supplementation reduced triglycerides, total and LDL "bad" cholesterol levels without affecting HDL "good" cholesterol levels among people with metabolic diseases. (11)
In a 2012 randomized controlled trial among 50 obese women with PCOS, a combined twice-daily dosage of 550 mg myo-inositol and 13.6 mg D-chiro-inositol for 6 months was more beneficial than 2,000 mg of powdered myo-inositol alone in improving metabolic, endocrine, and ovulation parameters. (12)
Another 2013 study found that similar participants' insulin sensitivity and lipid profiles were significantly improved with a combination supplement in the 40:1 physiological plasma ratio. (13)
The case for a combination supplement (1.1 g myo-inositol plus 27.6 mg D-chiro-inositol) was again supported for improving oocyte and embryo quality, as well as pregnancy rates during IVF, among 100 women with PCOS in a 2013 randomized controlled trial. (14)
Summary:
Overall, the current data shows combined inositol supplementation as a beneficial natural way to support female fertility. However, it's worth noting that most of the research I came across was focused on women with PCOS, which may not necessarily apply to other reproductive or menstrual issues for all women and is not mentioned as the target consumer for Ovasitol Inositol Powder.
Support for Claimed Benefits
Below is our summary of the available evidence for the claimed benefits of Ovasitol Inositol Powder based on the available research:
Supports healthy hormone levels and menstrual cycles

5

/5
Supports healthy ovarian function and egg quality

5

/5
Promotes insulin sensitivity

5

/5
Promotes healthy lipid levels

3

/5
There is high-quality research to support the claims around the benefits of inositol for hormone regulation, ovarian function, reproduction, and improving insulin sensitivity.
More research is needed on the impact of inositol on blood cholesterol levels.
Side Effects, Safety, and Dosage
Ovasitol Inositol Powder is sold in single-serving packets or as a container of powder.
It's directed to be taken by stirring 1 packet or 1 leveled scoop into a hot, cold, or other non-carbonated beverage and consumed twice per day with a meal.
According to a 2018 review, doses up to 4,000 mg a day of inositol (provided in divided doses of 2,000 mg twice per day) are well tolerated. (7)
They have no significant adverse side effects for most people. This aligns with the dosing of Ovasitol Inositol Powder.
A 2011 review found that even a 12 gram per day dose of myo-inositol only induced mild gastrointestinal symptoms, including nausea, increased gas, and diarrhea among some people. (15)
The severity of these symptoms was not found to increase with a higher dosage.
And in a 2019 meta-analysis, researchers found a higher risk for adverse side effects for women with PCOS using metformin than myo-inositol. (16)
As for D-chiro-inositol, some research suggests caution in its applications because of its role in multiple mechanisms of action within the body. (17)
Inositol may interact with thyroid medications, as it plays key roles in thyroid function and autoimmunity. (18)
It may also interact with blood sugar lowering medications, as inositol has been shown to reduce fasting blood glucose and improve insulin sensitivity and blood sugar management in type 2 diabetes. (19, 20, 21)
The product also states that it's generally considered safe to continue using while pregnant, which appears to be supported by research. (19, 22)
Hormones are tightly regulated by the complex interaction of multiple systems in the body. Using products that alter hormonal levels can be harmful.
For this reason, and as with any supplement, it's best to speak with your healthcare provider before starting this product to ensure it's safe and appropriate.
Cost and Buying Options
Ovasitol Inositol Powder is offered in two ways: retail price or preferred customer price (called Provider Referral Code or PRC).
The latter means that you are using the product under the supervision of a referring healthcare provider. It is intended to help your provider keep track of what you're using and monitor relevant progress.
You can also take the product as a single shipment or enroll in an auto-refill program.
Therefore, Ovasitol Inositol Powder is priced in a few different ways depending on your choice. However, all options are a 90-day supply.
The auto-refill program and single shipment options are priced at $75 retail and $65 PRC for a canister or $90 retail and $78 PRC for 180 packets.
This comes out to $0.72 and $1.00 per day, depending on what option you choose.
The Theralogix Amazon storefront sells this product for the same retail price, but the auto-refill option is only available on the brand website.
Unopened products can be returned within 30 days for a refund minus the cost of shipping. However, returns must be authorized by calling Customer Service first.
After 30 days, you are only eligible to receive store credit which is transferable to anyone. Only the most recently shipped bottle can be returned if you purchase multiple bottles.
How Ovasitol Compares to Alternatives
When I searched for inositol supplements online, I came across several brands similar to Theralogix's Ovasitol, which offered the same dosages and ingredients in their formulation at a similar price (approximately $20 for a 30-day supply).
Some of these alternatives also incorporate additional nutrients, like folate and vitamin D3. Or, they only contain myo-inositol alone.
However, none of the similar products I found carry the same reputable NSF third-party testing seal, which is important for me as a savvy consumer.
In fact, many of the alternative brands state "Made in a cGMP facility" or "Third Party Tested" on the bottle, which appears attractive but doesn't necessarily indicate the same quality.
Summary:
Overall, I think the Theralogix brand is a good option in general, and this supplement ranks higher on my list than other Inositol alternatives.
The Bottom Line
Ovasitol Inositol Powder contains ingredients that have been deeply researched for their intentions of supporting female fertility.
They also appear to come with low safety risks for the dosage used, although it's always best to speak with your healthcare provider before starting a new supplement.
Additionally, it's important to keep in mind that most of the research on inositol and fertility appears to be among women with PCOS, so this product may not work as desired for everyone.
Next Steps
As a dietitian, I will always encourage individuals to prioritize diet and lifestyle habits to reach their health goals.
However, I also recognize that reproductive conditions like PCOS are complex, and many women seek additional natural ways to support their fertility goals.
For these women, I think that Ovasitol is a good option to try. Not only is it independently tested by a reputable third party, but it contains well-researched ingredients in a dosage that is backed with clinical evidence for intended outcomes.
Lastly, if you have PCOS, always speak with your doctor to determine the best treatment plan for you.
Thanks for your feedback!
In a few words, please tell us how this article helped you today.
Please let us know how we can improve this article by selecting your concern below.
Thank You! We appreciate your feedback.
*
Please select at least one topic:
Please Note: We cannot provide medical advice. This feedback will help us continue improving your user experience on WellnessVerge.
Please Note: We cannot provide medical advice. This feedback will help us continue improving your user experience on WellnessVerge.
At WellnessVerge, we only use reputable sources, including peer-reviewed medical journals and well-respected academic institutions.