Why You Can Trust Us
Every article and review on WellnessVerge is thoroughly researched and fact-checked by licensed health professionals. Our editorial team is made up of registered dietitians and medical doctors.
Every piece of content is also medically reviewed to ensure accuracy and alignment with sound scientific evidence and medical consensus. We only use peer-reviewed journals and reputable medical sources to form our conclusions and recommendations.
We operate with total editorial independence, and our editorial policies ensure that your well-being comes first. Based on our rigorous research, we only recommend products that are worth considering. We always disclose any ads or partnerships with brands featured on our site.
ProstateMD Review: Is It Safe and Effective?
ProstateMD is a safe, well-tolerated supplement that may provide relief for men with symptomatic BPH.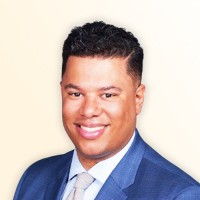 Medically Reviewed by
Anthony Dugarte, MD
Medical Reviewer
Anthony Dugarte, M.D., C.S.C.S. is a health and wellness writer and medical content reviewer. In addition to dedicating the last 8 years to medical research, Dr. Dugarte also has more than a decade of experience in strength and conditioning, nutrition, and rehabilitative exercise, as well as authoring and reviewing health and wellness-related content.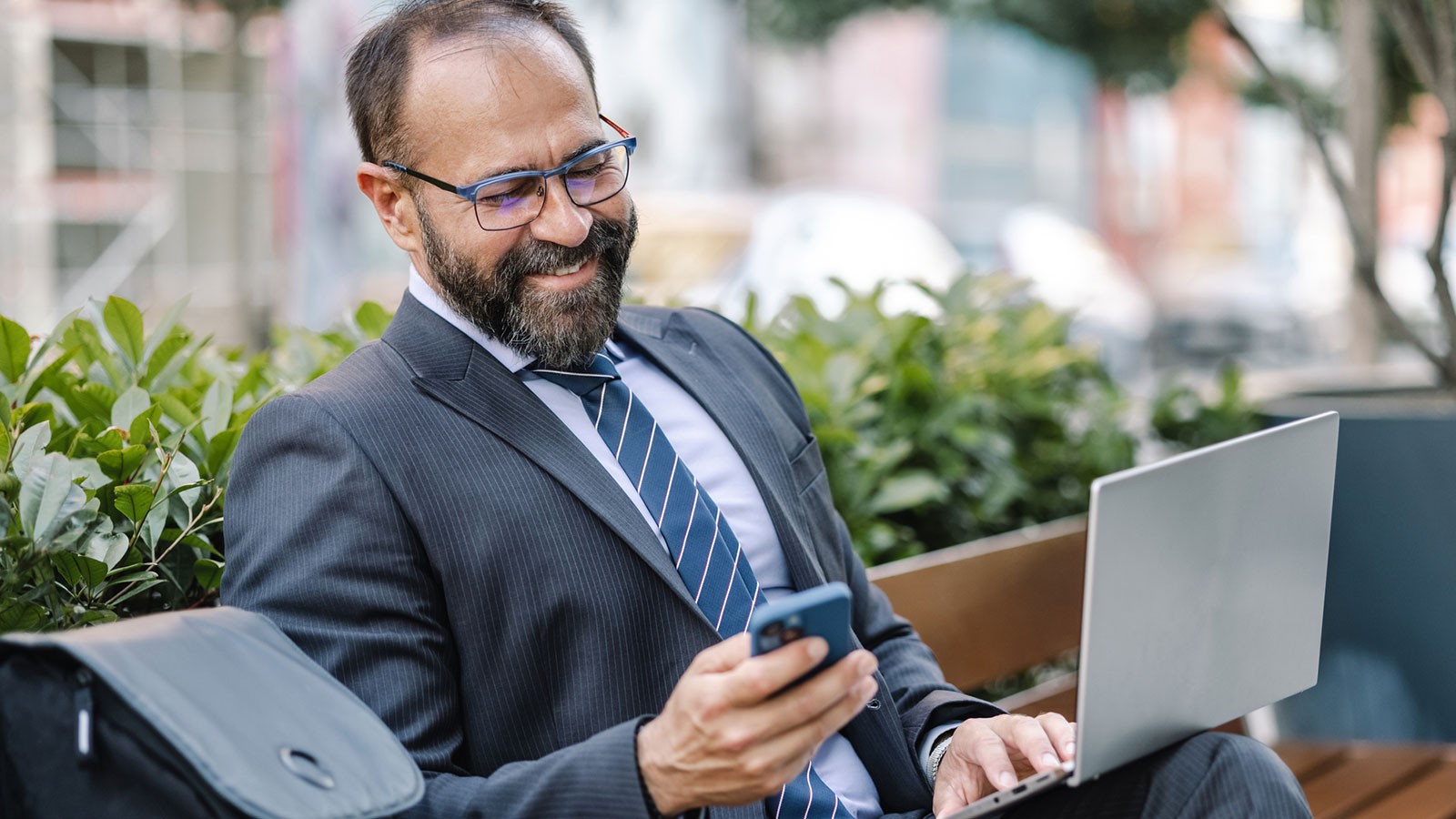 Pros

High concentration of saw palmetto
Safe and well tolerated
Money-back guarantee

Cons

Steep price point
Contains some ingredients that are not evidenced-based
May not help relieve all BPH symptoms
Background
ProstateMD is a nutritional supplement that claims to enhance prostate health.
Its blend of 11 ingredients promises to reduce some of the symptoms associated with enlarged prostate or benign prostatic hyperplasia (BPH).
It helps improve urinary tract function, controls prostate cell growth, and reduces frequent urges to urinate.
BPH is a common condition affecting millions of men. Studies show that 50% of men between the ages of 51 and 60 and 90% of men over 80 are diagnosed with BPH. (1)
Common symptoms of BPH include frequent or urgent need to urinate, increased urination at night (nocturia), weak urine stream, and an inability to completely empty the bladder.
ProstateMD is manufactured by 1MD, a nutritional supplement company founded in 2009. Dr. Daniel Brison, a board-certified urologist, developed the supplement after working with thousands of men struggling with symptoms related to BPH.
1MD manufactures various supplements promoting digestive, joint, heart, immune bone, eye, and brain health.
While some of the ingredients in ProstateMD have clinical evidence to support these claims, some claims lack clinical evidence.
Additionally, some of the ingredients used in the formula are lacking in quantity, making them ineffective in reducing the symptoms of BPH.
Evaluation of Ingredients
USPlus
The crowning jewel of ProstateMD is their patented blend of saw palmetto extract called USPlus.
This unique blend of ingredients contains high concentrations of enriched saw palmetto compared to other typical saw palmetto extracts.
Saw palmetto is derived from the berries of a plant called the dwarf palm. It has been studied as a treatment option for decreasing BPH symptoms related to BPH with inconsistent results.
One review from 2012 found that saw palmetto did not improve frequent night-time urination, peak urine flow, or other urinary symptoms related to BPH when compared with a placebo. (2)
However, a recent review suggested that because of saw palmetto's excellent safety profile and solid evidence base, it can be recommended as first-line therapy in men with mild to moderate symptoms of BPH. (3)
ProstateMD contains 320 mg of saw palmetto which is the effective dose used in most clinical trials.
The USPlus formula also contains plant sterols. Plant sterols have been studied extensively as a way to treat symptoms of BPH.
Much of the research surrounding the use of plant sterols as a way to treat symptomatic BPH is from older studies.
But a more recent 2012 overview of the research confirmed that plant sterols were effective and safe in treating urinary symptoms associated with BPH. (4)
Pumpkin Seed Oil
Pumpkin seed oil is cold-pressed from pumpkin seeds and is thought to support cardiovascular wellness in addition to urinary health.
One study tested the effects of 320 mg of pumpkin seed oil along with 320 mg of saw palmetto on 47 men with BPH. (5)
Researchers concluded that pumpkin seed oil and saw palmetto oil are both safe and may be effective as a treatment option for men with BPH.
While ProstateMD contains 320 mg of saw palmetto, it only provides 160 mg of pumpkin seed oil.
Based on the research, there is likely not enough pumpkin seed oil to be effective in reducing the symptoms of BPH.
Pygeum
Pygeum is an extract taken from the bark of the African cherry tree and is one of the most researched remedies for symptoms of BPH.
There are older research studies that suggested that pygeum may reduce night urination, frequent urination, inflammation, and incontinence associated with BPH. (6)
This 2012 study showed that pygeum may help slow the growth of prostate cells, which may help prevent the development of BPH. (7)
However, further research is needed to better understand the relationship between pygeum and symptoms related to BPH.
Lycopene
Lycopene is an antioxidant that gives fruits and vegetables a red color. Rich sources of lycopene are found in tomatoes, tomato products, watermelons, red oranges, pink grapefruits, and apricots.
While there is some evidence showing that lycopene may reduce the risk of prostate cancer, its ability to reduce symptoms of BPH remains unknown. (8)
Lutein
Lutein is an antioxidant belonging to the carotenoid group and is an important nutrient for maintaining eye health.
There is a research study suggesting that both lycopene and lutein may help reduce the risk of prostate cancer, but there is no evidence to suggest that lutein can help reduce the symptoms of BPH. (9)
Pine Bark Extract
Pine bark extract is derived from the bark of the French maritime pine tree and contains antioxidant and anti-inflammatory properties.
One recent study showed that common BPH symptoms like difficulty emptying the bladder, urination frequency and urgency, weak flow, and frequent nighttime urination, were significantly improved with pine bark extract. (10)
Stinging Nettle
Stinging nettle is a plant that grows in humid and temperate climates all over the world. It is thought to have anti-inflammatory properties in addition to supporting urinary health.
One study found that a daily dose of 120 mg of stinging nettle improved urinary flow rates and bladder emptying in elderly people diagnosed with BPH. (11)
In another study, researchers found that stinging nettle (300mg each, 2 times a day) had a better effect in relieving clinical symptoms in BPH patients compared to placebo. (1)
The amount of stinging nettle provided in ProstateMD is only 45 mg. Based on the research, there is likely not enough stinging nettle in the formula to be effective in reducing the symptoms of BPH.
Sunflower Lecithin
Lecithin is a fatty substance that is found in your body and in various plant and animal sources.
Sunflower lecithin can be used as a supplement to help lower cholesterol levels and support improved brain function.
There is no evidence to suggest that sunflower lecithin can help reduce symptoms associated with BPH.
Safflower Oil
Safflower oil comes from the seeds of the safflower plant. Safflower oil has anti-inflammatory properties and may benefit heart health.
However, there is no research linking safflower oil to a reduction in symptoms related to BPH.
Copper and Boron
Both copper and boron are trace minerals. There is no research to suggest that either copper or boron supplementation can reduce the symptoms of BPH.
Support for Claimed Benefits
Below is our summary of the available evidence for the claimed benefits of ProstateMD based on the available research:
Promotes prostate health

3

/5
Supports prostate cell function

3

/5
Helps maintain normal urination schedule

3

/5
Improves urinary tract function

3

/5
Normalizes the growth of prostate cells

3

/5
Decreases the frequency and urges to urinate

3

/5
Side Effects, Safety, and Dosage
ProstateMD is generally well tolerated, although some people may experience mild gastrointestinal symptoms including nausea, diarrhea, and indigestion.
The manufacturers of ProstateMD suggest that adults take one capsule daily with a glass of water.
If you are experiencing any urinary symptoms, let your health care provider know as they could be a result of something more serious.
As with any supplement, it's important to talk with your health care provider to ensure its safety for you.
Cost and Where to Buy
You can buy ProstateMD directly through the 1MD.org website, or you can purchase it through Amazon.
If buying the product directly through 1MD, you will have several purchasing options available:
1 Bottle: $49.99 + $5.95 Shipping
3 Bottles: $137.97 + Free Shipping ($45.99 per bottle)
6 Bottles: $257.94 + Free Shipping ($42.99 per bottle)
1MD also offers a "subscribe and save" option on their website. If you choose this option, you'll receive the following discounts:
1 Bottle: $42.99 (14% off)
3 Bottles: $38.99 each (22% off)
6 Bottles: $35.99 each (28% off)
ProstateMD comes with a 90-day refund policy.
You can also purchase ProstateMD through Amazon for $49.99 for one bottle.
ProstateMD compared to other high-quality prostate supplements, is higher priced but may be worth the cost if it can help alleviate the symptoms associated with BPH.
Comparison to Alternatives
There are some options comparable to ProstateMD on the market to choose from.
For example, Life Extension Ultra Prostate contains the same amount of saw palmetto extract along with a similar nutritional profile as ProstateMD.
Life Extension Ultra Prostate can be purchased directly from the Life Extension website for $25.65.
Force Factor Prostate is another prostate health supplement similar to ProstateMD. It contains a similar amount of saw palmetto as ProstateMD but is less expensive.
Force Factor Prostate can be purchased on Amazon for $23.51 for a 1-month supply.
Related: Best Prostate Health Supplements of 2022
The Bottom Line
ProstateMD contains the effective dosage of some proven ingredients like saw palmetto and pygeum.
Unfortunately, ProstateMD falls short on some of the effective doses of other evidence-based ingredients like pumpkin seed oil and stinging nettle.
The product also contains various ingredients that have no scientific evidence to support their claim in promoting prostate health.
These ingredients include lycopene, lutein, sunflower lecithin, safflower oil, copper, and boron.
Overall, because there is some scientific evidence for some of the ingredients found in ProstateMD, it may be worth a try for some men looking to alleviate symptoms of BPH.
Additionally, the product is safe, well-tolerated, and does have a money-back guarantee.
Keep in mind that symptoms similar to BPH may be caused by something more serious.
Discussing these symptoms with your health care provider to rule out anything more serious is important before taking any supplement.
A Word from Our RD
There may be some lifestyle changes you can make to naturally manage your BPH symptoms. These include:
Eating more fiber-rich foods. High fiber foods like whole grains, fruits, vegetables, and beans will help to prevent constipation which tends to exacerbate BPH symptoms.
Maintaining a healthy weight. Carrying extra weight, particularly around your midsection can increase bladder pressure and worsen BPH symptoms.
Exercising regularly. Regular exercise can prevent prostate enlargement and help to manage BPH symptoms.
Avoiding triggering foods. Limiting foods that can trigger BPH symptoms like caffeine, alcohol, and carbonated drinks.
Thanks for your feedback!
In a few words, please tell us how this article helped you today.
Please let us know how we can improve this article by selecting your concern below.
Thank You! We appreciate your feedback.
*
Please select at least one topic:
Please Note: We cannot provide medical advice. This feedback will help us continue improving your user experience on WellnessVerge.
Please Note: We cannot provide medical advice. This feedback will help us continue improving your user experience on WellnessVerge.
At WellnessVerge, we only use reputable sources, including peer-reviewed medical journals and well-respected academic institutions.