Evidence Based Research
Our editorial team is made up of expert registered dietitians with extensive, real-world clinical experience who are highly trained in evaluating clinical research.
Razalean Review: Is It Safe and Effective for Weight Loss?
Razalean is a weight loss supplement that claims to help people burn fat, suppress their appetite, and increase energy levels. Taking Razalean will definitely boost your energy due to its high caffeine content, but the validity of the other claims is likely to fall short.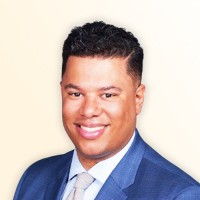 Medically Reviewed by
Anthony Dugarte, MD
Medical Reviewer
Anthony Dugarte, M.D., C.S.C.S. is a health and wellness writer and medical content reviewer. In addition to dedicating the last 7 years to medical research, Dr. Dugarte also has more than a decade of experience in strength and conditioning, nutrition, and rehabilitative exercise, as well as authoring and reviewing health and wellness-related content.
WellnessVerge is reader-supported. When you make a purchase through links on this page, we may earn a commission. Learn More

Pros

May provide increased energy
Comes with a 60-day money-back guarantee

Cons

Potential for side effects
Incomplete list of dosage of ingredients
High price point
What Is Razalean?
Razalean is a weight loss supplement that contains a variety of ingredients, which are intended to help you burn fat, suppress appetite, and increase energy levels.
Razalean claims that it will boost your metabolism, which will, in turn, increase your body temperature, a process known as thermogenesis.
This process is also intended to burn fat more efficiently and block the production of additional fat storage.
Aside from the caffeine content, there is no information regarding how much of each ingredient is in the product, making it difficult to evaluate.
The manufacturer of Razalean is a company called 'Medix,' which is located in Salt Lake City, Utah.
Information regarding Medix is scarce, but it appears they manufacture weight loss supplements exclusively.
Evaluation of Ingredients
Razalean contains a proprietary blend of ingredients; therefore, it is difficult to determine the exact quantity of each.
Caffeine
Caffeine is the most commonly consumed drug in the world. According to the Mayo Clinic, most healthy adults can safely consume up to 400 milligrams of caffeine per day. (1)
Razalean contains 200 mg of caffeine per serving which is a hefty dose compared to the 95 mg found in one cup of coffee.
The product uses three different caffeine sources, including anhydrous, citrate, and caffeine from green tea extract.
This unique blend of caffeine sources may prevent energy crashes and provide smoother energy levels throughout the day.
According to this 2018 review, caffeine intake may promote weight loss, decrease BMI, and lower body fat. (2)
However, more research is needed to determine the strength of the connection between caffeine and weight loss.
Research suggests that consuming caffeine can boost your metabolism while helping you burn fat.
One study found that in the three hours after consuming coffee, metabolic rates were higher in those who drank coffee than those who did not. (3)
However, it's important to note that these effects only lasted a few hours and don't suggest that caffeine will help promote sustainable weight loss.
Cayenne Pepper (Capsicum)
Capsaicin is the major active compound from chili pepper which gives peppers their "hot" flavor and may provide a variety of health benefits.
One study found that people who ate red pepper with every meal felt increased feelings of fullness and had decreased cravings. (4)
Researchers suggest that adding capsaicin to your diet may suppress appetite leading to an increase in weight loss.
Another study showed that treatment of overweight or obese subjects with 2–4 mg/day of capsinoid for 12 weeks was associated with abdominal fat loss and slight bodyweight reduction compared to a placebo. (5)
While the research linking cayenne pepper and weight loss appears promising, the amount of cayenne pepper in Razalean is unknown; therefore, it's difficult to determine the effectiveness.
Kelp
Kelp is a type of seaweed that is full of a variety of vitamins, minerals, and antioxidants.
An older clinical trial found that kelp, when combined with pomegranate oil, may promote weight loss in people with obesity. (5)
However, according to this study, there is no solid evidence indicating that seaweed is an effective long-term weight management tool. (6)
Apple Cider Vinegar
Apple cider vinegar is derived from apples that have been crushed, distilled, and fermented. It is known for its antimicrobial and antioxidant properties.
A recent study had 39 individuals follow a restricted-calorie diet with apple cider vinegar or a restricted-calorie diet without apple cider vinegar for 12 weeks. (7)
While both groups lost weight, the apple cider vinegar group lost more. As with many prior studies, this one was small and short-term.
The amount of apple cider vinegar in Razalean is unknown. There is also not enough long-term data linking apple cider vinegar and weight loss.
Turmeric Root Extract
Turmeric is popular in Asian cuisine and has been used for medicinal purposes for thousands of years.
Its health benefits can be attributed to curcumin, a strong antioxidant that also has anti-inflammatory properties.
One small study on people who were previously unable to lose weight found that supplementing one's diet twice a day with 800 mg of curcumin and 8 mg of piperine led to significant reductions in body weight, BMI, and waist and hip circumference. (8)
The study was small with only 44 participants and was also short-term (30 days).
Larger scale, long-term studies would need to be done before suggesting that turmeric supplementation can promote weight loss.
Raspberry Ketones
Raspberry ketones are a natural substance that gives red raspberries their powerful scent and flavor.
While there are some small studies in mice that show raspberry ketones may protect against weight gain, the studies use substantial dosages, far higher than you would receive from any supplement. (9)
Garcinia Cambogia
Garcinia cambogia is a tropical fruit native to India and Southeast Asia.
The rind of Garcinia cambogia contains a chemical called hydroxycitric acid (HCA), which has been studied for its effect on appetite.
A 2020 review of the studies found that garcinia cambogia did not promote weight loss. (10)
L-Arginine
L-arginine is an amino acid, one of the building blocks of proteins in the body.
A recent systematic review found that L-arginine reduced BMI, waist circumference, and fat mass, but the effects of body weight were not significant. (11)
Further research is necessary to verify these results and determine the best dosage of L-arginine for people looking to lose weight.
Rhodiola Rosavins
Rhodiola is an herb found in cold climates and has been used as an adaptogen, helping the body adapt to various physical and environmental stressors.
Rhodiola has been studied for its effects on exercise performance. One study showed that cyclists that were given rhodiola at a dose of 1.4 mg per pound of bodyweight finished a race significantly faster than the placebo group. (12)
The amount of rhodiola in Razalean is unknown; therefore, it's unclear whether Razalean can help increase exercise performance.
Support for Claimed Benefits
Below is our summary of the available evidence for the claimed benefits of Razalean based on the available research:
Increase energy levels

5

/5
Increase weight loss

3

/5
Increase performance

3

/5
Boost metabolism

2

/5
Reduce belly fat

1

/5
Side Effects, Safety, and Dosage
The recommended dosage of Razalean is two capsules a day. However, the manufacturer suggests that you begin taking one a day, then increase to two a day as tolerated.
According to the FDA, 400 mg of caffeine is considered safe. (13)
However, if you take Razalean (or another caffeine-containing product) and also consume caffeinated beverages (coffee, tea, soda, or energy drinks), you may consume unsafe amounts.
Excess caffeine intake can lead to insomnia, jitters, anxiousness, increased heart rate, nausea, and headache. (13)
The FDA also warns that rapid consumption of 1,200 mg of caffeine can cause seizures. (13)
According to the NIH, garcinia cambogia may cause headaches, nausea, upper respiratory tract symptoms, gastrointestinal symptoms, mania, and liver damage. (14)
Additionally, side effects of taking green tea extract may include constipation, abdominal discomfort, nausea, increased blood pressure, and liver damage. (15)
Cost and Where to Buy
You can purchase RazaLean diet pills on its website. There are 3 packages available with the following purchasing options:
1 bottle: $69.95 + $4.95 for shipping
2 bottles + 1 free: $129.95 ($43.31 per bottle and includes free shipping)
3 bottles + 2 free: $149.95 ($29.99 per bottle and includes free shipping)
The manufacturer has a 100% guarantee and a 60-day return policy.
Razalean can also be purchased on Amazon for around $60 per bottle.
When it comes to purchasing something, it's important to know what you're buying. Unfortunately, Razalean doesn't include the dosage of each ingredient. Therefore, this product is not worth the high price tag.
How Razalean Compares to Alternatives
There are many weight loss diet pills on the market. They generally contain high amounts of caffeine but are not necessarily a sustainable solution for weight loss.
PhenQ is a weight loss supplement that is similar to Razalean. However, unlike Razalean, PhenQ does list the amounts of its ingredients.
PhenQ can also be purchased at a similar price point as Razalean.
QuadraLean Thermogenic Fat Burner is a weight loss supplement with similar amounts of caffeine as Razalean and a comparable nutritional profile.
Unlike Razalean, Quadralean does list the majority of the dosage of their ingredients and is less expensive.
While there are many alternative products on the market, no products will produce "miraculous" results. I would recommend avoiding weight loss supplements altogether.
The Bottom Line
It would be nice if Razalean could melt your extra pounds away, but the reality of weight loss is more complex.
Some of the ingredients in Razalean may support short-term weight loss, but the sustainability of this product, along with other "fat burners," simply isn't there.
Additionally, Razalean comes with a host of potential side effects. Moreover, the amounts of their various ingredients are unknown, which is unsettling at best.
A Word from Our RD
I would not recommend this product or any other weight loss pill to anyone.
If you're looking for an energy boost, caffeine in the form of coffee is less expensive and effective. Additionally, beginning an exercise program will also help increase energy levels.
When it comes to weight loss, research shows that setting small, achievable goals is the best way to lose weight and keep it off for good. (16)
Weight loss is a marathon, not a sprint. Sustainable weight loss doesn't involve a pill but rather a can-do mindset while continuously chipping away at reasonable goals.
Advertisement
Start Losing Weight with Noom
Noom is a tried and tested weight loss program customizable to your personal health goals and levels by using psychology and teaching you what foods to eat. Start by taking a quick assessment to see what's best for you.
Thanks for your feedback!
In a few words, please tell us how this article helped you today.
Please let us know how we can improve this article by selecting your concern below.
Thank You! We appreciate your feedback.
*
Please select at least one topic:
Please Note: We cannot provide medical advice. This feedback will help us continue improving your user experience on WellnessVerge.
Please Note: We cannot provide medical advice. This feedback will help us continue improving your user experience on WellnessVerge.