Evidence Based Research
Our editorial team is made up of expert registered dietitians with extensive, real-world clinical experience who are highly trained in evaluating clinical research.
Review of Popular Weight Loss Pills and Supplements
Weight loss supplements are a mixed bag when it comes to living up to their claims and can come with some serious side effects.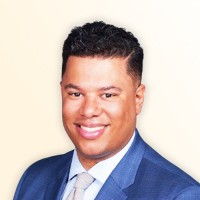 Medically Reviewed by
Anthony Dugarte, MD
Medical Reviewer
Anthony Dugarte, M.D., C.S.C.S. is a health and wellness writer and medical content reviewer. In addition to dedicating the last 7 years to medical research, Dr. Dugarte also has more than a decade of experience in strength and conditioning, nutrition, and rehabilitative exercise, as well as authoring and reviewing health and wellness-related content.
WellnessVerge is reader-supported. When you make a purchase through links on this page, we may earn a commission. Learn More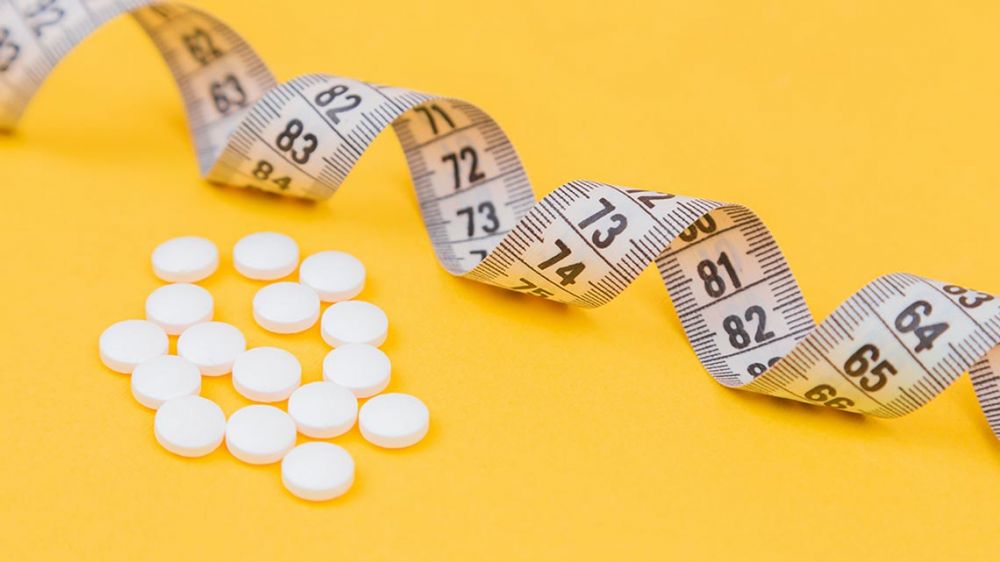 When losing weight can feel like a long and arduous battle, turning to a weight loss supplement can seem like the final piece to the puzzle.
Many supplements claim to help you burn fat and lose those last few pounds, but do they really work?
I took a look at some of the most popular supplements for weight loss to see if they stood up to their claims. This list does not include prescription-grade weight loss medications.
Alli
Alli is the over-the-counter version of Xenical, a weight loss prescription drug also known as orlistat. (1)
Orlistat is a lipase inhibitor, which means that it actually stops the body from absorbing fat eaten in the diet.
A double-blinded study found that overweight and obese individuals taking 60mg of orlistat daily (the amount found in Alli) for 24 weeks with a 500-calorie reduced diet significantly decreased weight, fat mass, abdominal fat, and fasting blood sugar compared to a placebo (with calorie reduction).
Known side effects to orlistat include oily stools, abdominal pain, diarrhea, and fecal incontinence. (2)
In some cases, serious side effects such as gallstones, cholestatic hepatitis, subacute liver failure, or acute kidney injury have occurred.
Alli may decrease the absorption of fat-soluble vitamins (A, D, E, and K), so taking a multivitamin containing fat-soluble vitamins is recommended.
Orlistat can also interfere with the absorption of other prescription medications, including warfarin and amiodarone.
Summary:
Alli is effective and backed by research to treat obesity but comes with side effects and risks for vitamin and medication malabsorption. Read our detailed Alli review here.
Caffeine Anhydrous
Caffeine is a natural stimulant found in plants like tea and coffee.
Caffeine anhydrous is the synthetic form of caffeine. It is a powder that typically comes from the dehydration of caffeine-containing plants and has a higher concentration of caffeine.
Caffeine stimulates thermogenesis, meaning that it increases the body's energy expenditure above normal to cause weight loss. (3)
A meta-analysis of 13 studies found a dose-dependent relationship between caffeine intake and reductions in fat mass, BMI, and weight. (4)
A cross-sectional study found that individuals who had a higher intake of coffee and caffeinated beverages were more likely to sustain weight loss than those with low caffeine intake. (5)
The FDA warns against excessive amounts of caffeine, especially those found in supplements containing highly concentrated caffeine. (6)
Excessive caffeine can result in insomnia, anxiousness, upset stomach, headache, nausea, and in rare cases, death (if consumed in toxic amounts).
Synthetic anhydrous caffeine may be less predictable in its physical response, so you should proceed with caution.
Consult with a physician about having caffeine if you are taking medicines or supplements, have heart or gastrointestinal issues, are pregnant, or have a number of other conditions. (7)
Summary:
Caffeine may be effective for increasing weight loss and helping you maintain weight loss, but having concentrated doses of caffeine can be a health hazard.
Garcinia Cambogia Extract
Garcinia cambogia is a well-known herbal supplement for weight loss that comes from the fruit of the Malabar tamarind tree found in Southeastern Asia. (8)
The rind of garcinia cambogia contains a chemical called hydroxycitric acid (HCA).
There are several reported ways that HCA can help weight loss: by decreasing appetite through increasing serotonin in the brain, decreasing the activity of enzymes for carbohydrate digestion, or by inhibiting an enzyme that aids with fatty acid creation in the body.
A meta-analysis of randomized trials found that supplementation with Garcinia cambogia can cause short-term weight loss. Still, it had only a small effect on weight loss compared to a placebo. (9)
Garcinia cambogia may cause side effects, including headache, nausea, diarrhea, and other GI symptoms. In some cases, acute liver failure can occur.
Summary:
Garcinia cambogia appears to have only a small effect on weight loss and is likely not worth the side effects.
Raspberry Ketones
Raspberry ketones are a phenolic and aromatic compound found primarily in red raspberries. (10)
These ketones assist with weight loss by increasing fat oxidation, decreasing the accumulation of fats, and increasing fatty acid breakdown.
Animal studies measuring the effectiveness of raspberry ketones on weight loss find that supplementation reduced appetite or prevented increases in body fat and weight when fed a high-fat diet. (10)
A study of overweight men and women found that a dietary supplement containing raspberry ketones and other ingredients helped enhance weight loss and fat loss and improved inflammatory markers in fat tissue. (11)
Raspberry ketones act as a stimulant and can interact with other stimulants to increase heart rate and blood pressure. (12)
In one case, supplementation with raspberry ketones decreased the effectiveness of warfarin.
In another case, the intake of raspberry ketones was associated with coronary vasospasm (narrowing of the coronary artery). (13)
Blood sugar levels may also be affected and difficult to control when taking raspberry ketones.
Summary:
Limited human research on raspberry ketones makes it difficult to determine if it alone can help with weight loss. If you have a history of diabetes, heart conditions, or sensitivity to stimulants, this supplement may not be safe for you.
Green Coffee Bean Extract
Green coffee bean extract comes from coffee beans that have not been roasted. This extract is high in chlorogenic acid, the primary type of polyphenol antioxidant found in coffee.
Green coffee bean extract may work by increasing fat burning in adipose tissue, decreasing pancreatic lipase activity (reducing the amount of fats absorbed from foods), and generally reducing fat storage in the body. (14)
One randomized trial found that green coffee bean extract significantly decreased insulin resistance, waist circumference, weight, BMI, and appetite compared to a placebo in individuals with metabolic syndrome. (15)
Some side effects of green coffee bean extract are from its caffeine – insomnia, nervousness and restlessness, increased heart rate, nausea, and stomach upset.
MedlinePlus notes several conditions with safety concerns for taking the green coffee bean extract and interactions with a number of medications and herbal supplements. (16)
Summary:
Green coffee bean extract appears to help reduce weight and improve body composition, but there are many potential interactions and risks associated with taking this product.
Conjugated Linoleic Acid (CLA)
Conjugated linoleic acid (CLA) is a type of polyunsaturated fat mostly found in meat and dairy products from ruminant animals (e.g., cows).
CLA has several potential ways to improve weight – increasing fat burning, decreasing body fat, and aid immune function.
The research on CLA supplementation is currently mixed. Some studies show improvements in body composition and reduced fat mass, but other studies found no change in body composition or other measurements like waist circumference. (17)
In one study, CLA was used in combination with other supplements, which led to improved body weight. However, it is difficult to know if these changes could specifically be attributed to CLA.
CLA supplementation may potentially increase C-reactive protein (an inflammatory cytokine). Some individuals also had increased insulin resistance as a result of CLA supplementation. (18)
Summary:
While CLA is a popular weight loss supplement, the research on its ability to cause fat loss is inconsistent. If you have a history of an inflammatory condition or insulin resistance, CLA may not be the best choice for you.
African Mango Seed Extract
African Mango, or Irvingia gabonensis, is a plant that is native to West Africa.
The extract of African mango seeds can help weight loss by increasing the breakdown of fatty acids and preventing the synthesis of fats in the body.
Ellagic acid is thought to be the functional component of the extract.
A meta-analysis of five randomized clinical trials found that African mango seed extract supplementation significantly decreased weight, body fat, and waist circumference. (19)
It had the additional benefit of improving overall cholesterol and blood lipid labs.
Researchers did find that the studies included in the study had high bias and more research needs to be done to confirm benefits.
The side effects of taking African mango seed extract include headache, intestinal gas, sleep disorders, liver toxicity, and chronic renal failure.
Summary:
African mango seed extract is a promising natural weight loss supplement, but study bias and potentially severe side effects limit how trustworthy this supplement is.
Green Tea Extract
Green tea comes from unfermented leaves of the Camellia sinensis plant, the plant responsible for most types of traditional teas.
Green tea extract contains the caffeine and antioxidants (polyphenols and catechins) that give tea its health benefits.
Green tea extract can help inhibit the activity of digestive enzymes (reducing the absorption of fats and sugars), increasing the activity of AMPK (a metabolism-regulating enzyme), and improves the gut microbiota for weight management. (20)
One study found that 12 weeks of high-dose green tea extract significantly increased weight loss among women with obesity. (21)
A review of studies on green tea extract and fat oxidation found that green tea extract improved fat burning at rest and possibly during exercise. (22)
While risks associated with green tea are uncommon, green tea extract is associated with causing liver problems in some people.
High doses of green tea extract may also interact with heart medications.
Summary:
Green tea extract is a weight loss supplement that may increase fat burning to help your body composition. If you take medications for your heart or have existing chronic liver conditions, this supplement may not be a safe choice.
Glucomannan
Glucomannan is a soluble and viscous fiber extracted from the konjac root, a tuber plant from East and Southeast Asia. It is one of the most viscous soluble dietary fibers on the planet. (23)
Soluble fibers increase feelings of fullness by slowing down gastric emptying and transit throughout the intestine.
They also reduce the absorption of fats, protein, and carbohydrates, which means less energy is absorbed from eaten foods.
Studies consistently find that glucomannan supplementation, either alone or in combination with other weight loss ingredients, is effective in reducing weight. (24)
One trial found that glucomannan fiber supplements helped reduce weight in combination with a low-calorie Mediterranean diet compared to a placebo and diet. (25)
As with most other fiber supplements, taking a glucomannan supplement may cause some mild gas, bloating, or diarrhea.
If you have a history of diabetes and are taking glucose-lowering medications, you may want to speak with your doctor before taking glucomannan.
It is known to lower blood sugar and may cause hypoglycemia in combination with other medications.
Summary:
Glucomannan is an effective fiber weight loss supplement that helps you stay full and reduces calorie absorption with mild side effects.
The Bottom Line
Losing weight will rarely be as easy as only taking a pill and going about your day as normal.
For the weight loss supplements listed above, most of the studies had patients do reduced-calorie diets and exercise to help make these weight changes happen.
Weight loss pills exploit our desires to achieve a goal quickly without much effort, and they often have hidden risks that most people are not aware of.
Even with natural weight loss supplements, stomach problems, headaches, liver injury, and kidney injury are possible side effects.
Supplements that contain stimulants, when taken in addition to other forms of caffeine, may cause harm as well.
It just seems like a big risk without a guaranteed reward.
At the heart of all of this, diet and exercise are essential. Even if you can have prescription weight loss medications, you are still encouraged to take them in combination with exercise and diet changes.
If weight loss continues to be a challenge for you, contact your physician to discuss your weight management options.
They can refer you to a dietitian for dietary advice or other team members to assist in your journey.
Advertisement
Start Losing Weight with Noom
Noom is a tried and tested weight loss program customizable to your personal health goals and levels by using psychology and teaching you what foods to eat. Start by taking a quick assessment to see what's best for you.
Thanks for your feedback!
In a few words, please tell us how this article helped you today.
Please let us know how we can improve this article by selecting your concern below.
Thank You! We appreciate your feedback.
*
Please select at least one topic:
Please Note: We cannot provide medical advice. This feedback will help us continue improving your user experience on WellnessVerge.
Please Note: We cannot provide medical advice. This feedback will help us continue improving your user experience on WellnessVerge.
At WellnessVerge, we only use primary references for our articles, including peer reviewed medical journals or well-respected academic institutions.