Evidence Based Research
Our editorial team is made up of expert registered dietitians with extensive, real-world clinical experience who are highly trained in evaluating clinical research.
Synbiotic 365 Review: Is This Probiotic Formula Safe and Effective? Our Dietitian Explains
Synbiotic 365 is a probiotic supplement designed to help alleviate digestive discomfort by balancing gut flora and subsequently improving health. While it contains strains from Lactobacillus and Bifidobacterium, two well-researched probiotic families, it also contains a number of others with minimal evidence for human digestive use.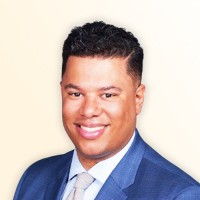 Medically Reviewed by
Anthony Dugarte, MD
Medical Reviewer
Anthony Dugarte, M.D., C.S.C.S. is a health and wellness writer and medical content reviewer. In addition to dedicating the last 7 years to medical research, Dr. Dugarte also has more than a decade of experience in strength and conditioning, nutrition, and rehabilitative exercise, as well as authoring and reviewing health and wellness-related content.
WellnessVerge is reader-supported. When you make a purchase through links on this page, we may earn a commission. Learn More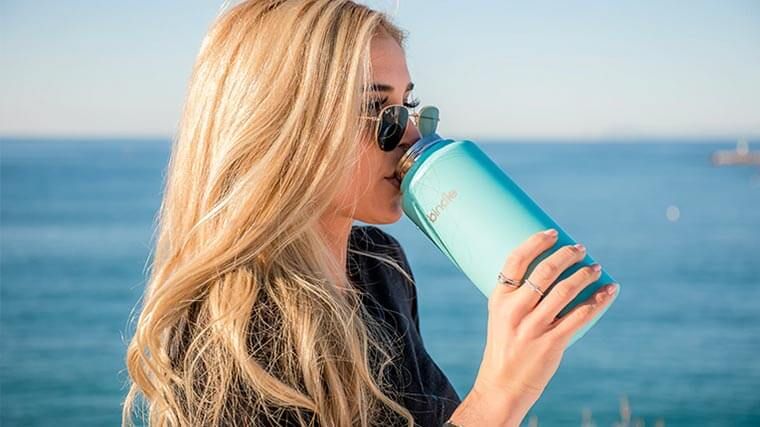 Pros

Probiotics have a substantial body of research behind potential health benefits.
Can be taken with minimal risk among the average population.
Contains strains from the two major families of probiotics with the most evidence behind digestive health.

Cons

Contains numerous strains with minimal or mixed evidence, or that have only small animal studies.
Does not bear a third-party testing and certification mark.
Costs more than similar multi-strain probiotic products.
What Is Synbiotic 365?
Synbiotic 365 is a probiotic supplement made by United Naturals with 14 bacterial strains plus B vitamins.
It claims to contain 20 billion CFU – or colony-forming units – per capsule.
CFU indicates the number of viable cells. Many probiotics contain 1–10 billion CFU.
This product also contains chicory root inulin, which is a plant-derived carbohydrate that acts as a prebiotic.
Prebiotics are essentially food for probiotics living in your colon. (1)
Synbiotic 365 contains 14 strains of probiotic bacteria from the Lactobacillus, Bacillus, Bifidobacterium, Streptococcus, and Saccharomyces families.
Probiotics are bacterial microorganisms that provide health benefits to their host.
While there are certain bacteria we want to avoid, an optimal balance of good bacteria in the digestive system can help control harmful germs and improve immunity.
Furthermore, much of our overall health is dependent upon gut health through the gut-brain axis. (2)
Probiotics can support mental health, immunity, digestion and even improve the absorption of nutrients like protein. (3, 4)
While food sources of probiotics include fermented foods like tempeh, miso, natto, kombucha, kefir, and sauerkraut, supplements can be a convenient way to get more good bacteria.
My initial question about Synbiotics 365 as a registered dietitian is about the high number of probiotic strains. I'm curious whether this is significantly better than products with fewer strains.
Evaluation of Ingredients
Probiotics have a large amount of research behind their benefits, both from food and supplemental sources.
This includes their potential to improve the balance of the gut microbiome for immunity, digestion, and overall health.
Probiotics may lower the pH of the colon and improve bowel regularity. (5)
They may also help treat diarrhea associated with antibiotics or Clostridium difficile infections by replenishing good bacteria. (6)
Still, not all probiotics are created equal, and most research appears to be around Lactobacillus and Bifidobacterium.
Furthermore, some studies indicate that higher CFU produces the best results but depends on the strain. (7)
The good news is that even taking high doses doesn't appear to be harmful to anything except your wallet.
Unfortunately, the company website offers no research support, let alone details around their formulation or its benefits.
What I could find about the main probiotics used in Synbiotic 365 is detailed below.
These strains are all part of a 20 billion CFU probiotic blend listed on the product packaging, and individual amounts are unavailable.
Lactobacillus and Bifidobacterium
A 2010 systematic review in the World Journal of Gastroenterology reviewed 5 randomized controlled trials involving kids and adults, concluding that B. lactis and L. casei were effective for constipation. (8)
Other studies on Bifidobacterium have found that B. longum may reduce depressive symptoms and be helpful for irritable bowel syndrome and that B. bifidum helps produce mood-boosting vitamins B12 and K. (9, 10)
Studies involving Lactobacillus have found that L. reuteri may have an analgesic and excitability effect in animals, and L. plantarum increases anti-anxiety neurotransmitters serotonin and dopamine in mice. (11, 12)
Synbiotic 365 also includes L. gasseri, L. paracasei, L. rhamnosus, L. salivarius, L. fermentum, and B. lactis, which are naturally found in the digestive tract and may protect the intestinal barrier, improve regularity, and have benefits for type 2 diabetes. However, some studies have found no benefit to supplementation. (13, 14, 15, 16)
Bacillus
B. subtilis may be an antidiarrheal. A study involving shrimp found that B. subtilis improved immune response. Most studies I could find on it involved animals. (17, 18)
Streptococcus
S. thermophilus reduced gut uremic toxins in patients with kidney disease and potentially have anti-inflammatory characteristics in one 2019 study. (19)
It was also found to have an anti-tumor effect among mice with colon cancer in a 2020 study. (20)
In a 2017 study, it protected gut mucosal cell integrity in mice. Other studies have also observed its ability to promote the mucus pathway. (21, 22)
However, I couldn't find specific studies on its digestive benefits in humans.
Saccharomyces
A 2018 review on S. boulardii and irritable bowel disease (IBD) concluded that because existing trials have been small and short, there's not enough evidence to determine whether it's beneficial for IBD. (23)
Other studies have observed efficacy for infectious diarrhea and antibiotic-associated diarrhea. (24, 25, 26)
A 2017 study on mice also concluded that S. boulardii could change gut microbiota in a way that alleviates acute liver failure. (27)
Support for Claimed Benefits
Below is our summary of the available evidence for the claimed benefits of Synbiotic 365 based on the available research:
Alleviates digestive discomfort

3

/5
Side Effects, Safety, and Dosage
The serving size of Synbiotic 365 is one capsule, so without any direction provided on the website, I assume it's recommended to take one daily.
According to a 2011 study, the best time to take probiotic capsules is with a meal or 30 minutes before eating. (28)
The website doesn't indicate potential side effects, and probiotics are generally considered safe for healthy people, but every supplement comes with risks. (29)
However, it's not uncommon to experience digestive discomforts like bloating and gas and changes in bowel movements when first starting probiotics. (30, 31)
Noticeable effects may be more likely when taking a probiotic with a large CFU, like Synbiotic 365, if someone isn't used to doing so already.
Synbiotic 365 does not appear to contain potential allergens.
As with other supplements, it's best to speak to a healthcare provider before adding this product to your routine.
Cost and Where to Buy
One box of Synbiotic 365 contains 30 capsules. With the presumed dosage of 1 capsule per day, one box is a one-month supply.
The cost of one box is $45.00. You can also purchase three boxes at once for a price of $119.00 ($39.60 per month) or six boxes for $229.00 ($38.16 per month).
The refund policy for Synbiotic 365 is a lengthy page of jargon rather than a simple company guarantee that is easy to understand.
What I gather is that consumers may request a refund within 60 days of purchase.
The company will accept up to two empty containers of each product, but additional products purchased must be returned in their original and sealed condition.
If you return more than two open products, you will receive a prorated refund instead of a full refund.
The consumer is also responsible for paying refund return shipping costs.
You can purchase directly from the United Naturals website.
I also found Synbiotic 365 available on Amazon, but it appears to be sold by other companies, so this comes without a guarantee of quality.
On Amazon, the price for one 30-capsule box is significantly higher.
Related: Best Probiotics of 2022, According to Dietitians
How Synbiotic 365 Compares to Alternatives
Probiotics vary significantly in the number of strains and CFUs. Synbiotic 365 appears to be in the mid to higher end of these numbers.
As for cost, Synbiotic 365 is priced higher than many similar products offering 15+ probiotic strains and upwards of 50–65 billion CFU.
I don't think the price is justified when there are plenty of other probiotics on the market for a lower cost.
Many of these products are priced around $25 per one-month supply.
The Bottom Line
For better transparency and an easier customer experience, I would recommend that Synbiotic 365 offer information around specific product benefits, what makes it a better option than other probiotics, and link to actual research supporting their formulation.
While this product contains several strains with supporting evidence behind them, it's hard to justify the long list of others.
Again, I think consumers would appreciate having research behind this formulation accessible on the site.
Additionally, there are plenty of fermented foods that can offer probiotic and prebiotic health benefits as part of everyday diet patterns.
Overall, I think there are probably similar but cheaper options on the market.
Always speak to your doctor before adding any supplement, including probiotics, to your routine.
If you have digestive health complaints, it's important to have them evaluated by a healthcare professional to make sure any issues are appropriately addressed.
A Word from Our RD
As a dietitian, I recommend that most healthy people prioritize getting probiotics from dietary sources first.
However, probiotic supplements may be helpful if dietary sources are lacking or if an individual has a specific complaint regarding gut health and knows what strain(s) to look for.
That being said, I don't see the point in Synbiotic 365 containing so many additional strains outside of the well-researched Lactobacillus and Bifidobacterium without robust evidence behind their use for human digestive health. This seems unnecessary.
Again, I would recommend incorporating more fermented probiotic and prebiotic-containing foods first and having gastrointestinal issues evaluated by your doctor.
Thanks for your feedback!
In a few words, please tell us how this article helped you today.
Please let us know how we can improve this article by selecting your concern below.
Thank You! We appreciate your feedback.
*
Please select at least one topic:
Please Note: We cannot provide medical advice. This feedback will help us continue improving your user experience on WellnessVerge.
Please Note: We cannot provide medical advice. This feedback will help us continue improving your user experience on WellnessVerge.
At WellnessVerge, we only use primary references for our articles, including peer reviewed medical journals or well-respected academic institutions.