Evidence Based Research
Our editorial team is made up of expert registered dietitians with extensive, real-world clinical experience who are highly trained in evaluating clinical research.
Thermofight X Review: Does It Work for Weight Loss and Is It Safe?
Thermofight X is a weight loss supplement claiming to boost your metabolism while "melting" away fat. The company goes as far as to say that using Thermofight X will help people lose 31 pounds in 90 days, but there is no way any product can guarantee a specific amount of weight loss.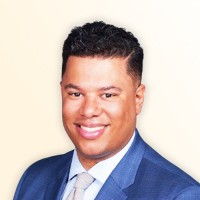 Medically Reviewed by
Anthony Dugarte, MD
Medical Reviewer
Anthony Dugarte, M.D., C.S.C.S. is a health and wellness writer and medical content reviewer. In addition to dedicating the last 7 years to medical research, Dr. Dugarte also has more than a decade of experience in strength and conditioning, nutrition, and rehabilitative exercise, as well as authoring and reviewing health and wellness-related content.
WellnessVerge is reader-supported. When you make a purchase through links on this page, we may earn a commission. Learn More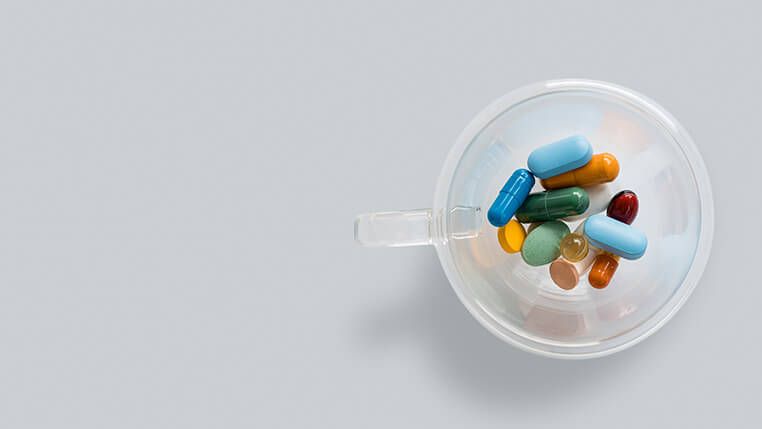 Pros

May help increase energy levels
Money-back guarantee

Cons

Lacking in evidence-based ingredients
High price point
Potential for unpleasant side effects
What Is Thermofight X?
The word thermogenic means "something that produces heat." As your body burns calories, your temperature increases.
Thermofight X, along with other thermogenic supplements, is designed to increase body temperature to theoretically increase the rate at which your body burns calories.
It Works is a multi-level marketing (MLM) company that manufactures and distributes Thermofight X and other weight loss products across the US, Europe, Canada, and New Zealand.
It Works was founded by Mark Pentecost. Mr. Pentecost was a schoolteacher looking for a more lucrative endeavor when he founded the MLM.
Evaluation of Ingredients
The active ingredients in Thermofight X include:
Calcium
Vitamin B12
Chromium
Capsicum
Green tea extract
Green coffee bean extract
Raspberry ketones
Calcium (140 mg)
Calcium is an important mineral that supports bone health, but does it also play a role in weight loss?
Calcium can increase thermogenesis, which may boost metabolism, prompting the body to begin burning fat.
One study suggests that dietary calcium lowers body weight by converting dietary energy to heat rather than storing it as body fat. (1)
However, there is limited research suggesting that calcium supplementation can help with weight reduction.
Vitamin B12
Part of the proprietary blend, amount unknown.
Vitamin B12 is an important nutrient found mainly in high-protein foods like fish, shellfish, and eggs.
Vitamin B12 plays many important roles in the body. It converts fat and protein into energy and assists in breaking down carbohydrates.
There may be some evidence to suggest that vitamin B12 deficiency is more common in obese individuals.
One study showed that people with higher levels of vitamin B12 were less likely to be obese. (2)
However, there isn't strong evidence to suggest that vitamin B12 supplementation will promote weight loss.
Chromium (200 mcg)
Chromium is a nutrient found in many foods and supplements. It plays an important role in the breakdown of carbohydrates, fat, and protein.
Some researchers have suggested that chromium supplementation may help with weight loss by helping to reduce food intake, hunger levels, and fat cravings. (3)
A recent meta-analysis using chromium supplementation for weight loss found promising results. (4)
Participants taking chromium supplements lost significantly more weight than those taking the placebo.
Moreover, the chromium supplementation group also had a significant reduction in BMI and body fat percentage compared to the placebo group.
As promising as chromium supplementation sounds as a way to promote weight loss, the National Institutes of Health has suggested that supplementing your diet with chromium will have little clinical significance. (5)
This means that taking chromium supplementation while not making other important lifestyle changes (eating healthy and exercising) will not help you lose weight or benefit your health.
Capsicum Fruit Extract
Part of the proprietary blend, amount unknown.
Capsicum is a spicy compound extracted from red pepper or chili pepper. While more research is needed, some scientists suggest that capsicum may be useful for weight loss.
According to researchers, consuming capsaicin extract may help speed up metabolism, reduce fat storage, and decrease appetite. (6)
Green Tea Extract Blend (437.5 mg)
Green tea extract is a concentrated form of green tea that provides a powerful source of antioxidants.
Green tea has been extensively studied for its weight loss properties. It has been shown to increase thermogenesis, leading to a more efficient metabolism and weight loss.
One study found that overweight women who took a high dose of green tea extract for 12 weeks lost 2.5 pounds (on average), reduced their BMI, and decreased their waist circumference. (7)
It is important to note that the study participants who were receiving the green tea took a daily dose of about 1,350 mg of green tea extract per day.
The green tea blend in Thermofight X only contains 875 mg of green tea extract per day.
Based on this difference, it would be difficult to conclude that Thermofight X would produce the same weight loss results found in the aforementioned study.
Green Coffee Bean Extract (100 mg)
Green bean coffee extract is a compound taken from green or unroasted coffee beans. The active ingredient found in this extract is caffeine.
Caffeine has been shown to be a useful tool in helping to promote weight loss.
A recent review of the scientific literature showed that caffeine consumption may help reduce body weight, BMI, and body fat. (8)
While the research related to caffeine may sound promising, most of the research is based on animal studies.
Raspberry Ketone
Part of the proprietary blend, amount unknown.
Raspberry ketone is a chemical extracted from red raspberries. It can also be found in smaller amounts in other various fruits, including kiwifruit, peaches, grapes, apples, and other berries.
Raspberry ketones are claimed to help the body burn fat more efficiently, in addition to supporting metabolism.
There are a few small animal studies that may support these claims. However, there is no solid scientific evidence to support raspberry ketone as an effective weight loss supplement. (9)
Support for Claimed Benefits
Below is our summary of the available evidence for the claimed benefits of Thermofight X based on the available research:
Promotes weight loss

2

/5
Increases energy

4

/5
Accelerates thermogenesis

1

/5
Melts body fat

1

/5
Side Effects, Safety, and Dosage
The recommended dose for Thermofight X is 2 caplets a day. The manufacturer suggests taking the supplement with meals and plenty of water.
Thermofight X, like any supplement containing caffeine, can have harmful side effects.
The manufacturer of Thermofight X does not provide the exact amount of caffeine in their product due to their proprietary blend.
The company does note that the green tea blend will likely provide 125 mg in addition to the 100 mg found in the green coffee bean extract.
While 400 mg of caffeine per day is generally considered safe, it is important to factor in other caffeine sources within your diet like coffee, tea, or soda. (10)
Consuming more than 400 mg of caffeine per day can lead to troublesome side effects, including anxiety, agitation, restlessness, and sleeping problems.
It is also important to note that the FDA warns that the rapid consumption of more than 1,200 mg of caffeine can result in seizures and even death. (11)
The risks of taking a stimulant-containing product like Thermofight X may far exceed the benefits.
It is imperative that you speak with your health care provider before using this supplement or similar products to ensure your safety.
Cost and Where to Buy
You can purchase Thermofight X directly from the It Works website for $67 for a one-month supply.
You also have an option to pay a one-time membership fee of $50 to get 40% off product purchases.
The same bottle of Thermofight X can also be purchased through Amazon for around $55.
If you are dissatisfied with ThermoFight X, they do offer a 30-day return policy. The return policy has a lot of terms, so please be sure to read it before making your purchase.
How Thermofight X Compares to Alternatives
Old School Labs Vintage Burn Muscle-Preserving Thermogenic Fat Burner has a similar nutritional profile as Thermofight X.
This alternative is also much less expensive, as a 2-month supply is only $50.
Nobi Nutrition Green Tea Fat Burner is another thermogenic weight loss supplement. This supplement also has a similar nutrition profile offered at a much lower price point.
A month's supply of Nobi Nutrition Green Tea Fat Burner is $20.89
The Bottom Line
Other than helping with increasing your energy because of its caffeine content, Thermofight X is going to fall short on its many claims.
This so-called "Next Generation Fat Burner" isn't going to live up to its fat-melting promises. Unfortunately, there are no scientifically proven fat-melting ingredients in Thermofight X.
Moreover, there are no ingredients in this product that have the ability to increase your core body temperature to reap those enticing "thermogenic" effects. The synergistic effect of the ingredients is unknown.
While some of the ingredients in Thermofight X have some evidence to promote weight loss, there are no clinical studies on this specific product.
A Word from Our RD
Please don't get duped by the claims surrounding Thermofight X or any other pill that promises to melt your fat away.
If "fat-burning" were that simple, we would all be looking slim and trim.
Burning fat and boosting your metabolism will come from regular exercise and eating a well-balanced diet, not from a weight loss pill. It's not quick or sexy, but it works.
Advertisement
Start Losing Weight with Noom
Noom is a tried and tested weight loss program customizable to your personal health goals and levels by using psychology and teaching you what foods to eat. Start by taking a quick assessment to see what's best for you.
Thanks for your feedback!
In a few words, please tell us how this article helped you today.
Please let us know how we can improve this article by selecting your concern below.
Thank You! We appreciate your feedback.
*
Please select at least one topic:
Please Note: We cannot provide medical advice. This feedback will help us continue improving your user experience on WellnessVerge.
Please Note: We cannot provide medical advice. This feedback will help us continue improving your user experience on WellnessVerge.
At WellnessVerge, we only use primary references for our articles, including peer reviewed medical journals or well-respected academic institutions.