Evidence Based Research
Our editorial team is made up of expert registered dietitians with extensive, real-world clinical experience who are highly trained in evaluating clinical research.
Trulacta Human Milk Supplement Review: Is It Worth It? Our Dietitian Explains
Trulacta is a supplement made with human milk designed to improve whole-body health. I would not recommend Trulacta at this time as there is no research available on the product to back its claims.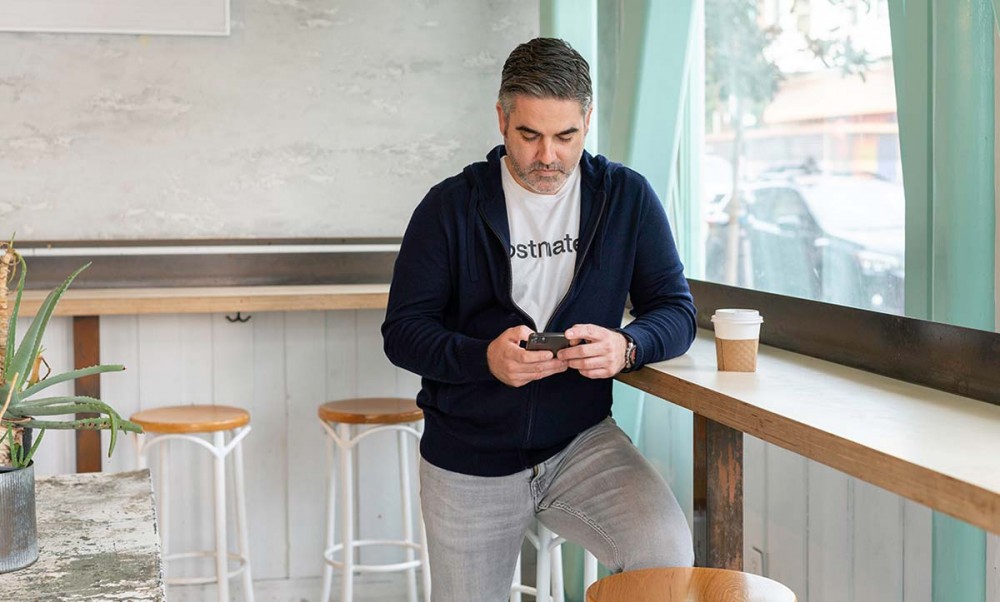 Pros

Brings awareness to the possibility that human milk has potential beyond infant health.
May be a safer alternative to buying raw human milk from unlicensed sellers.

Cons

Trulacta does not have third party verification for ingredients, purity, and quality.
There aren't any studies available on Trulacta to back its claims.
What Is Trulacta?
Trulacta is a capsule-form supplement that claims that 100% of its contents come from human milk. The website lists 39 components in their product, trademarked as Human Milk Bionutrients.
It's unclear if Trulacta is simply dehydrated whole human milk or if the lab extracts certain components from milk to put in their product.
The website states that the product is "heavily concentrated for adult use" but does not specify how much of each component is in each capsule.
Trulacta claims to improve digestive health, improve sleep, and support immune and mental health.
While similar claims have been substantiated regarding infants consuming whole, fresh human milk, I could not find any studies directly involving Trulacta capsules.
Furthermore, adult studies using human milk are scarce and vary in quality.
Trulacta's website provides a full page of several human milk research studies, but none are based on adult studies, nor do they link to the research of Trulacta itself.
The company explains that they do not pasteurize their product to protect the integrity of human milk's components.
They claim to use a "proprietary innovative biomanufacturing process" to safely eliminate pathogens but do not disclose what their method is.
Trulacta does not have a third-party verification seal to show that it's been independently tested for purity and quality. Without third-party verification, consumers can't be certain of what is actually in the product's capsules.
Trulacta's website says they get their milk supply only from banks where mothers are monetarily compensated for their milk.
The company also claims that all donors are strictly screened for communicable disease and toxicology and that donating mothers must be a minimum number of months postpartum. This requirement is to protect the mothers' own children's milk supply.
Evaluation of Ingredients
Trulacta says it's made from 100% human milk and has trademarked its contents as "Human Milk Bionutrients. In its whole form, human milk is an extremely complex mix of:
Proteins that include antibodies and enzymes
Carbohydrates used as energy and prebiotics
Fats needed for energy, growth, and brain development
Countless vitamins and minerals
These components are important for optimal infant growth, development, and establishing newborn immune systems.
Because of the lack of robust studies, it's unclear if human milk can also benefit healthy adults.
Furthermore, most existing adult studies observe individual components of human milk in carefully measured amounts.
The quantity of each component in Trulacta capsules is not listed, so there's no way to know if a customer is consuming an effective dose of any component.
The ability of human milk to support an infant's sleep cycle is a popular area of study.
Certain components in breastmilk like melatonin and cortisol vary in breastmilk according to the time of day, which is why milk is thought to regulate infant sleep.
It's unclear whether breastmilk that is donated and pooled regardless of the time of day would be a helpful sleep aid for adults.
Trulacta contributes its ability to support digestive health, mental health, and the immune system specifically to human milk oligosaccharides (HMOs) and immunoglobulins, two components found in human milk.
Human Milk Oligosaccharides (HMO)
Human milk oligosaccharides (HMOs) are indigestible carbohydrates that are known prebiotics for good gut bacteria.
This recent in vitro study using isolated human milk oligosaccharides (HMO) showed the potential HMOs to benefit gut health by increasing the bacteria population and strengthening gut integrity.
This study showed that the use of isolated HMOs had a significant effect on treating patients with inflammatory bowel disease.
Trulacta also claims to support the immune system through improved gut health with HMOs since the health of the gut microbiome has been linked to overall immune health.
Because we now know there is a connection between a healthy gut microbiome and mental health, Trulacta stretches the claim that its HMOs also support mental health.
Keep in mind that it is not disclosed how much HMO Trulacta contains, so we don't know if an effective dose is provided.
Immunoglobulins
Trulacta also claims to support immunity by providing several different antibodies called immunoglobulins.
It has been understood for decades that immunoglobulins in human milk benefit infant's immune systems.
Very recently, the milk of mothers infected with COVID has been shown to contain protective anti-COVID antibodies.
However, I could not find studies involving immunoglobulins benefiting adults with developed immune systems.
Verdict on Claimed Benefits
With the lack of studies available on Trulacta and with lack of disclosure on component quantities, there is no evidence to substantiate their claims for adults.

Below is our summary of the available evidence for the claimed benefits of Trulacta based on the available research:
| | |
| --- | --- |
| Supports digestive health | No Evidence |
| Improves mental health | No Evidence |
| Improves sleep | No Evidence |
| Supports immune health | No Evidence |
Side Effects, Safety, and Dosage
The side effects and safety of Trulacta are unknown without clinical studies.
If Trulacta is simply dehydrated human milk, the product would likely have minimal side effects for most healthy adults without lactose intolerance.
It is concerning that Trulacta doesn't pasteurize the milk used in their product and does not disclose their "proprietary innovative biomanufacturing process" used to eliminate pathogens.
There are other emerging methods to make milk safe, but pasteurization is still the standard.
The company recommends taking two 75 mg capsules daily as needed.
Cost
The cost of a one-time purchase of a 28-day supply of Trulacta is $75, or $2.68 daily.
Customers can receive a 20% discount if they become ongoing subscribers, which is $60 for a 28-day supply or $2.14 daily.
With the absence of research on this supplement, I do not think it is a good value for the cost.
How Trulacta Compares
I couldn't find any alternative supplements on the market made from human milk.
If a person is critically ill and considers trying human milk as a treatment, they should first talk to their doctor.
In rare cases, if the doctor deems it appropriate, it may be possible to get a prescription for whole human milk directly from a milk bank.
The cost for human milk is close to $5/oz, but a prescription may be covered by insurance.
Black market human milk sharing is also gaining popularity.
I do not recommend purchasing milk from strangers because of the real dangers of acquiring a pathogenic disease, drug contamination, and possible adulteration of the product to increase the volume for sale.
Alternatively, here are some evidence-based ways of improving digestive health.
The Bottom Line
While I am certain that the potential health benefits of human milk reach beyond our infants, research showing advantages for adults is not yet available.
As a health professional, I cannot recommend a product that has not been tested for its effectiveness.
For digestive and whole-body health that is evidence-based, consider foods that contain fiber and make sure that exercise is part of your daily routine.
A Word from Our RD, IBCLC
Even as an internationally board-certified lactation consultant (IBCLC), I am squeamish about adults consuming human milk. This is only a result of American societal norms as the practice is well accepted in other cultures.
I appreciate the awareness that Trulacta helps bring to the adult health potentials of human milk.
While most milk banks in the United States obtain their supply from free donations, some milk banks monetarily compensate mothers for their milk.
While this may seem more than fair, it is controversial because, in times of desperation, there is a temptation for mothers to take from their own children's needs, fraudulently replacing their own children's milk with the formula provided by public assistance programs.
I also wonder if the mothers selling their supply are informed that their milk may be used as a for-profit supplement for adults, not for other babies.
It's unclear how well for-profit milk banks disclose this. Therefore my recommendation would be to avoid this product.
Thanks for your feedback!
In a few words, please tell us how this article helped you today.
Please let us know how we can improve this article by selecting your concern below.
Thank You! We appreciate your feedback.
*
Please select at least one topic:
Please Note: We cannot provide medical advice. This feedback will help us continue improving your user experience on WellnessVerge.
Please Note: We cannot provide medical advice. This feedback will help us continue improving your user experience on WellnessVerge.
At WellnessVerge, we only use primary references for our articles, including peer reviewed medical journals or well-respected academic institutions.