Why You Can Trust Us
Every article and review on WellnessVerge is thoroughly researched and fact-checked by licensed health professionals. Our editorial team is made up of registered dietitians and medical doctors.
Every piece of content is also medically reviewed to ensure accuracy and alignment with sound scientific evidence and medical consensus. We only use peer-reviewed journals and reputable medical sources to form our conclusions and recommendations.
We operate with total editorial independence, and our editorial policies ensure that your well-being comes first. Based on our rigorous research, we only recommend products that are worth considering. We always disclose any ads or partnerships with brands featured on our site.
Uqora Review: Uses, Benefits, Safety, Pros and Cons
Uqora is a natural supplement kit to support urinary tract health. This product is likely most effective for those with recurrent UTIs, but with specific safety considerations.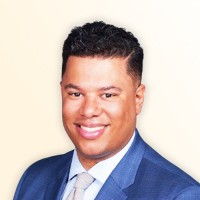 Medically Reviewed by
Anthony Dugarte, MD
Medical Reviewer
Anthony Dugarte, M.D., C.S.C.S. is a health and wellness writer and medical content reviewer. In addition to dedicating the last 8 years to medical research, Dr. Dugarte also has more than a decade of experience in strength and conditioning, nutrition, and rehabilitative exercise, as well as authoring and reviewing health and wellness-related content.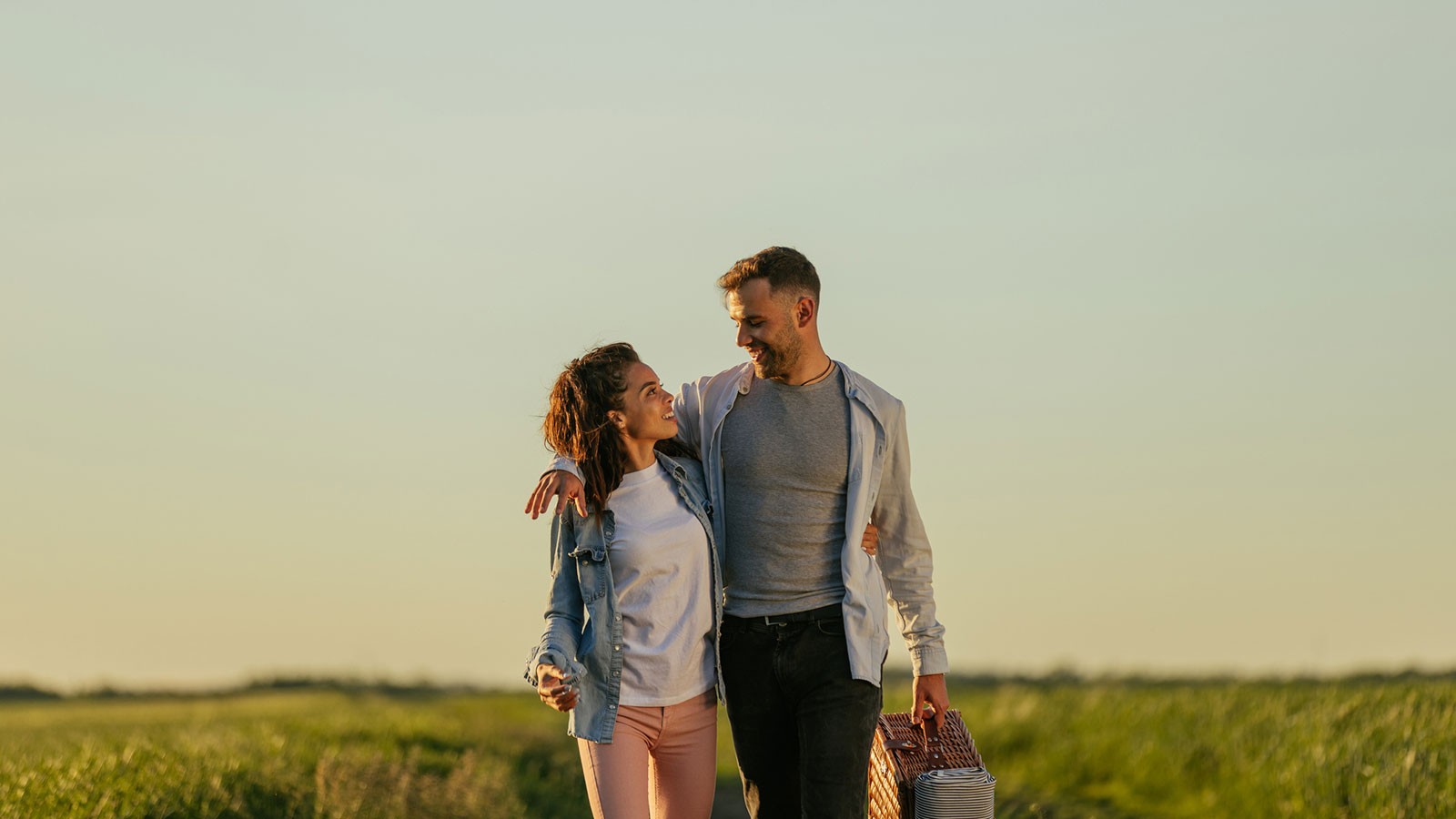 Pros

Some ingredients may be effective
Free shipping and 30-day money-back guarantee
Monthly subscription available to save costs

Cons

Not all claims backed by research
May cause digestive side effects from D-mannose
Not third-party tested
What Is Uqora?
Uqora is a supplement kit intended to support urinary tract health and prevent urinary tract infections (UTI).
Two out of the three products in the kit are suitable for both men and women, while one of the products, Promote, is specifically for women and promotes vaginal health.
The kit is available as a monthly subscription or a bundle on Uqora's website.
Uqora was founded by Jenna Ryan, who has a background in biochemistry, and her partner, Spencer Gordon. Jenna had a history of frequent UTIs, and this was her motivation to create this product.
Jenna and Spencer worked alongside a team of urologists to research natural ways to prevent UTIs.
The website promotes purchasing the supplement kit, or "Complete System," of 3 products for maximum defense for urinary health.
Target is their main product in the Complete System, but this review will cover all 3 products.
There are several health claims for the 3 products in the Complete System:
Target: Flushes the urinary tract when you need support (after sex or other activities), increases urinary flow, and delivers immune support.
Control: Cleanses biofilm, a tool bacteria use to stay hidden; strengthens the bladder wall.
Promote: Supports vaginal health by balancing the vaginal microbiome.
For anyone who has experienced frequent UTIs, it can significantly affect your quality of life.
According to a 2013 research review, UTIs are the most common clinical bacterial infection in women, and at least 50–60% of women will develop a UTI in their lifetime. (1)
Those with frequent UTIs often have to take antibiotics multiple times. This can lead to bacterial overgrowth and, eventually, antibiotic resistance.
Currently, there are not many proven methods to prevent UTI. The most common method is taking cranberry juice or cranberry extract. However, research shows this is not always effective in many cases.
A 2012 research review demonstrated that the evidence for cranberry juice and UTI prevention is mixed. Some clinical trials are showing no difference between UTI frequency in those taking cranberry versus a placebo. (2)
Because of this, more options for effective UTI prevention methods are still needed.
Evaluation of Ingredients
The Uqora Complete System contains 3 distinct products – Target, Control, and Promote. Below, I review the core ingredients in each product.
Target
Target's primary claim is that it flushes your urinary tract.
1. D-Mannose (2000 mg)
D-mannose is a type of carbohydrate that occurs naturally in small quantities in many fruits and vegetables.
In a 2013 randomized clinical trial in women, 2000 mg of D-mannose were given daily for 6 months. This is the same dose present in the Target supplement. (3)
The results found that those taking D-mannose had a significantly reduced risk of recurrent UTI. Of note, many women in this study had a history of frequent UTIs.
Larger studies are needed, but this initial research is promising.
2. Potassium Citrate (360 mg)
Potassium is an essential electrolyte we need for many important body functions.
When mixed with water, potassium citrate dissolves into separate potassium and citrate ions (i.e., separate parts). This makes the urine less acidic and can help to replace potassium lost during urination.
One case-control study showed that low potassium levels are often seen in those with UTIs. (4)
This does not prove a cause-and-effect relationship but may demonstrate the importance of maintaining adequate potassium levels in the body.
3. Vitamin C (Ascorbic Acid, 480 mg)
Vitamin C is another essential nutrient and is involved in supporting the immune system.
A small randomized trial was conducted in pregnant women, where 100 mg daily of vitamin C in the form of ascorbic acid was given. Those taking it had a reduced risk of UTI. (5)
However, pregnant women are likely more at risk for UTIs as they have decreased immune function due to pregnancy.
While this study shows promise during pregnancy, it's unclear if vitamin C would have the same effect on the general population.
4. Calcium (60 mg)
Calcium is an important electrolyte needed for bone health, as well as proper nerve and muscle function.
We lose calcium every day in our urine, so it's important to get in enough to maintain normal levels.
There have actually been past studies that have shown a potential increased risk of recurrent UTI with taking calcium supplements. However, there are no recent research studies to confirm this. (6)
Unless you have a deficiency, I recommend getting your calcium from your diet rather than a supplement.
5. Vitamin B6 (25 mg)
Vitamin B6 is an essential vitamin found in many foods. It is water-soluble and excreted in the urine along with water, which could induce a diuretic effect and reduce water retention.
If it causes more frequent urination, it may help to prevent bacteria from building up in the body.
However, I was not able to find any research specifically on vitamin B6 and UTI prevention.
6. Magnesium (15 mg)
Magnesium is another essential mineral lost during urination. It is found in many foods.
While it is an important nutrient to get enough of, if you already have a UTI and are frequently urinating, there is no research specifically showing that magnesium reduces the risk of UTI.
Control
Control's main claim is that it cleanses biofilm that hides bacteria and strengthens the bladder wall.
1. D-Mannose (600 mg)
A type of carbohydrate that is also found in the Target product.
The health claim for the Control product is that it binds to bacteria in the urine, particularly E. coli.
This can make it harder for E. coli to attach to the bladder wall, which reduces the risk of UTI.
A 2018 study showed the potential of D-Mannose to bind to E. coli and reduce the risk of UTI. However, this was only an experimental lab study. (7)
Therefore, more human research is needed to determine the mechanism on how it may reduce UTI risk.
2. Green Tea Extract (200 mg)
Green tea is made up of antioxidant compounds called catechins. It normally contains caffeine, but the caffeine is removed from the extract in this product.
The product claims that catechins have been shown to cleanse biofilm, and therefore decrease bacteria, in preliminary lab research. However, a 2019 research review on humans tested showed mixed results. (8)
More human research is needed to prove catechins have any effect on urinary health.
3. Turmeric Root Extract (200 mg)
Turmeric is an antioxidant-rich spice that contains a compound called curcumin.
The product claims that curcumin was also shown to cleanse biofilm in preliminary lab research. However, there are no human studies that have shown this. (9)
More research is needed to determine if turmeric has a clear role in preventing UTI.
Promote
This product is claimed to support vaginal health and a balanced microbiome.
1. Probiotic Blend (10 Billion CFUs, 80 mg)
This probiotic blend consists of 3 different Lactobacillus bacterial strains: L. acidophilus, rhamnosus, and L. reuteri.
CFUs stand for colony-forming units and refer to the number of bacteria present in the probiotic.
A 2018 meta-analysis showed that certain L. rhamnosus and L. reuteri strains, in particular, may be effective for recurrent UTI prevention. (10)
They concluded, however, that the optimal dose and duration of treatment are still not determined.
It is, therefore, unclear if the dose present in this product is enough to produce an effect.
2. Chicory Root Fructo-oligosaccharides (50 mg)
This ingredient, otherwise known as chicory root FOS, is considered a prebiotic.
A prebiotic is a type of fiber that, when consumed, helps support the presence of healthy probiotic bacteria.
Chicory root may indirectly support a healthy vaginal microbiome.
Support for Claimed Benefits
Below is our summary of the available evidence for the claimed benefits of Uqora based on the available research:
Flushes the urinary tract

3

/5
Increases urinary flow

3

/5
Delivers immune support

3

/5
Cleanses biofilm

2

/5
Strengthens the bladder wall

2

/5
Supports vaginal health

3

/5
Supports vaginal health

2

/5
Side Effects and Safety
There are a few potential side effects to note regarding Uqora, which are mostly mild in nature.
A 2020 meta-analysis showed a small percentage of those taking D-mannose experienced diarrhea. However, this was only in 8 out of 103 participants. (11)
This study concluded that D-mannose is generally well-tolerated in most people.
According to a 2010 research review, some may also experience gas, bloating, or constipation when taking probiotics. It was found, however, that this typically subsides after the first few weeks of use. (12)
The most important safety aspect to note is regarding turmeric, which can act as a natural blood thinner. (13)
This is especially important to note if you take any other blood thinners such as warfarin or other supplements that can thin the blood, such as fish oil. With this, it could be a potential interaction.
Lastly, while the kit contains green tea extract, the caffeine is removed, and it is, therefore, a stimulant-free product.
This product is considered generally safe for most people, but those on blood thinners should take particular caution.
Always consult with your doctor before use, whether you are on blood thinners or not.
Managing UTIs with dietary supplements is not recommended. UTIs can become serious if not treated properly, leading to severe infection and even death.
Dosage
Here are the instructions for use for each of the 3 products in the Uqora Complete System:
Target:
If you are not having sex: Order 10 packets per month, drink 1 packet in 8–12 ounces of water every 3 days.
If you are sexually active: Order 20 packets per month, drink 1 packet in 8–12 ounces of water every 3 days, and immediately after sex.
If you want max support: Order 30 packets, drink 1 packet in 8–12 ounces of water every day.
Control: Take 2 capsules daily with water; order 1 bottle (60 capsules) per month.
Promote: Take 1 capsule daily with water; order 1 bottle (30 capsules) per month.
Cost
The cost for the Complete System is $52.00 per month through Uqora's subscribe-and-save program. This is where you get the best deal in buying this complex.
Uqora products are not sold elsewhere and need to be purchased directly from uqora.com.
There is a 30-day money-back guarantee return policy if you're not happy with your purchase.
This price is higher than some other urinary health products, such as the AZO brand of supplements.
How Uqora Compares to Alternatives
There are many natural supplements marketed for urinary health, but most of them are single-ingredient supplements such as cranberry extract, D-mannose, or specific probiotic blends.
A product that is most similar to Uqora is AZO Dual Protection Urinary and Vaginal Support.
This supplement also contains prebiotics and probiotics but does not include some of the other ingredients in this complex, such as D-mannose or vitamins.
Since D-mannose is the ingredient that appears to have the most convincing research related to UTIs, I would presume that Uqora would be more effective than AZO.
If you have a history of recurrent UTI and want to try one of these products, I would recommend Uqora over AZO for this reason.
However, if you are someone who doesn't get UTIs often or at all, taking AZO may be sufficient.
The Bottom Line
Uqora Complete System may be most effective specifically for someone who experiences frequent UTIs.
If you have tried other preventative methods such as cranberry juice without effect, it may be worth discussing with your doctor.
If you are taking blood thinners, they have the potential to interact with this supplement.
Always speak with your medical provider prior to starting this or any other supplement.
A Word from Our RD
If you are experiencing frequent UTIs, your diet choices may also play a role in your risk.
Consuming more plant-based foods that contain prebiotics, fermented foods that contain probiotics such as yogurt, kimchi, and kefir, and reducing soda and caffeine intake may support urinary tract health. Drinking more water can help as well.
If you are doing all of these things and are still suffering, I would speak to your medical provider to determine the best supplement, if any, to meet your individual needs.
Thanks for your feedback!
In a few words, please tell us how this article helped you today.
Please let us know how we can improve this article by selecting your concern below.
Thank You! We appreciate your feedback.
*
Please select at least one topic:
Please Note: We cannot provide medical advice. This feedback will help us continue improving your user experience on WellnessVerge.
Please Note: We cannot provide medical advice. This feedback will help us continue improving your user experience on WellnessVerge.
At WellnessVerge, we only use reputable sources, including peer-reviewed medical journals and well-respected academic institutions.