Why You Can Trust Us
Every article and review on WellnessVerge is thoroughly researched and fact-checked by licensed health professionals. Our editorial team is made up of registered dietitians and medical doctors.
Every piece of content is also medically reviewed to ensure accuracy and alignment with sound scientific evidence and medical consensus. We only use peer-reviewed journals and reputable medical sources to form our conclusions and recommendations.
We operate with total editorial independence, and our editorial policies ensure that your well-being comes first. Based on our rigorous research, we only recommend products that are worth considering. We always disclose any ads or partnerships with brands featured on our site.
10 Best Exercises for Weight Loss
The best exercises for weight loss are aerobic and resistance training exercises that can be done in various settings and tailored to your individual needs, so that you can be consistent with them.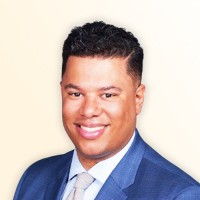 Medically Reviewed by
Anthony Dugarte, MD
Medical Reviewer
Anthony Dugarte, M.D., C.S.C.S. is a health and wellness writer and medical content reviewer. In addition to dedicating the last 8 years to medical research, Dr. Dugarte also has more than a decade of experience in strength and conditioning, nutrition, and rehabilitative exercise, as well as authoring and reviewing health and wellness-related content.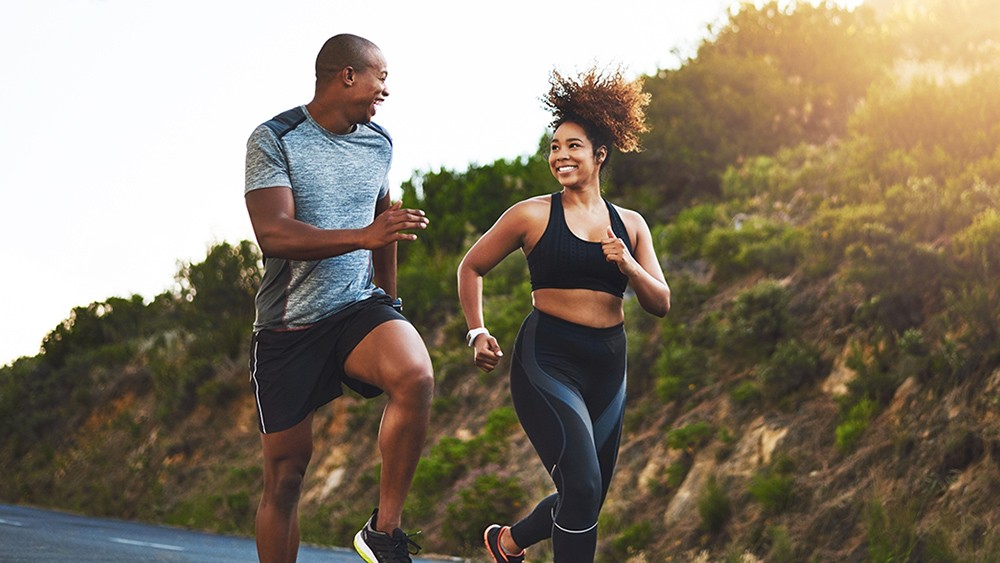 Weight loss is not as simple as eating less and exercising more, but exercise does help.
If you're looking to lose weight and burn fat, starting an exercise routine in combination with a healthy diet is the most effective way to do so.
Studies show that consistently doing sufficient moderate to high-intensity exercises can help with maintaining weight loss over time. However, some people do end up gaining some weight after the initial year of weight loss. (1)
Even if weight loss isn't a major outcome of exercise, there are plenty of reasons to still engage in regular physical activity.
Improving your heart health, mood, and immune function are only 3 of the numerous benefits of exercising.
Before You Start Exercising
When you decide to start a new exercise routine, it's very common to want to jump in and give your all on the first day.
However, there may be health risks associated with doing too much at once.
Starting high-intensity exercise after long periods of inactivity may result in acute cardiac events such as a heart attack or even death, especially in people with pre-existing heart disease. (2)
You may also increase your risk of injury due to limited mobility, flexibility, or inadequate strength if the length or intensity of exercise you're doing is beyond what is safe for you.
There are actions you can do to reduce the risk of injury or cardiac events so that you can benefit from your new routine:
Speak with your doctor about your interest in starting a new exercise. They can assess your heart's ability to respond to exercise by using an exercise stress test, help determine what types of exercises may be safe based on your medical conditions, and answer baseline questions about fitness.

Get training from a certified personal trainer or a physical therapist who offers personal training. These professionals can help assess your baseline fitness and tailor a training plan to help you reach your personal goals. Be sure to check the credentials of personal trainers so that you are more likely to receive safe and accurate exercise information.

Start slowly with exercise. If you are completely inactive, try starting with a 10 to 15-minute workout as tolerated. Then, once you feel comfortable and get into a groove, you can begin to slowly increase the length and intensity of your exercise.
If you're a beginner to exercise or have some physical limitations, many exercises can be modified so that you can have proper form and get the most out of your workout.
There are popular fat-burning exercises such as kickboxing, martial arts, and acrobatics that this article won't mention.
This is because I wanted to focus on exercises that were easily accessible and affordable to most people.
Here are 10 of the best exercises that you can do to lose weight and burn fat:
1. Running
Running is one of the most effective exercises to burn calories and doesn't require much equipment to start.
The main thing you need to invest in is a proper pair of running shoes to prevent damage to your feet.
According to exercise calculators, a 155-pound person running at 5 miles per hour can burn approximately 576 calories per hour.
Your speed influences how many calories are burned while running, so someone who is very athletic with a 6-minute mile can burn over 1,000 calories per hour.
Running is more effective for weight loss than simply walking.
In a study that followed men and women for over six years, researchers found that individuals who ran had greater energy expenditure and more significant decreases in BMI compared to those who walked. (3)
Running on a trail, along a track, or on a treadmill can be great ways to integrate running into your routine and potentially experience some weight loss.
Put It Into Action
Start your run with a 5-minute walk or aerobic exercise to warm up and reduce the risk of injury.
Once you've warmed up, start your run or jog at a moderate pace.
Don't be afraid to take regular breaks and alternate between running and walking until you can run longer distances.
Be aware of where you are running – if you are running outdoors, check the safety of the area, visibility depending on the time of day, weather elements, and incline of your running route.
2. Jumping Rope
Jumping rope may bring two different images to mind. The first may be children on a playground either casually jumping rope or engaging in an intense game of Double Dutch.
The second may be a boxer (fictional or real) like Rocky Balboa training for a boxing match.
In either case, jumping rope is an excellent exercise for weight loss.
A 2017 study found that overweight women in their 20s who participated in 30-minute music jump roping classes for four weeks had improved pulmonary function and decreased BMI compared to women who were in a cycling class. (4)
Exercise calculators estimate that a 155-pound person jumping rope can burn between 562–842 calories per hour depending on how quickly they're jumping.
Not only does jumping rope burn calories, but it can also help improve heart health, strengthen bone density, and help coordination. (5)
Put It Into Action
Jumping rope is a great cardio exercise to do on its own or integrated into your resistance exercises.
Try adding 5 minutes of jumping rope into your existing resistance workout to get a cardio boost.
Decide upon whether you want to get a speed jump rope vs. a weighted jump rope.
A speed jump rope focuses more on agility and cardio stamina, while a weighted jump rope increases muscle use in the upper body and may help you burn more calories.
If you want to get back on the Double Dutch Bus and feel like a kid again, there are adult jump rope and Double Dutch classes available across the country.
3. Swimming
Swimming is not only a way to cool off during the warm months and have fun, but it's also a great exercise to add to your weight loss routine.
Compared to walking, swimming is a low-impact exercise that is gentler on joints while still being great cardio.
One study found that aerobic water exercise was as effective as walking on land for significantly reducing weight, body fat, and other anthropometric measures. (6)
A 155-pound person can burn approximately 432 calories per hour while swimming, and potentially more if swimming laps or doing certain swimming styles.
Other studies find that swimming can help improve flexibility, cardiovascular endurance, strength, cholesterol levels, and reduce insulin resistance. (7, 8, 9)
Put it Into Action
Try starting your swim routine as a 30-minute workout three times a week. Then, you can adjust your routine to your personal preferences and body needs.
If you want a water aerobics class, there are many options – basic aerobics, HIIT water fitness classes, and even Aqua Zumba classes.
Learn the basic swimming strokes (backstroke, butterfly, breaststroke, and freestyle) to give yourself variety.
Each swimming stroke can help you work different groups of muscles.
4. Skating (Ice, Quads, or Blades)
Skating is an exercise that is versatile and can be done at any time of the year.
No matter what kind of skating you're into – ice skating, quad wheel skating (roller skating), or rollerblading, they are good food exercises for losing weight.
A 155-lb person doing casual roller skating or rollerblading can burn approximately 772 calories per hour, or about 504 calories while ice skating.
Skating is a cardio exercise that engages not only the legs but relies on core and back strength to keep you upright.
Diverse experiences exist within the skating world because skating can be casual, an art form, or part of a contact sport.
There is ice skating, figure skating, hockey (street and ice), dance skating, roller derby, skatepark skating, and more. There's a space in the skating community for everyone.
Put It Into Action
As someone who has personally taken several spills from roller derby, street skating, and skatepark skating, I offer you this piece of advice – wear your gear.
You don't need full, head-to-toe gear all of the time, but wearing elbow pads, wrist guards, and knee pads can make a huge difference against injury.
If you're new to skating, there are many places to learn skills. You can go to beach areas, skating rinks, open tennis or basketball courts on occasion, or even learn in an empty spot of your house while watching an online video.
See what type of skating speaks to you – not everyone is good at every kind of skating, and that's okay.
Skating rinks of different kinds will let you rent skates, and it's a great way to see what you like and figure out your skate size. Bonus tip – buy your own skates when you can.
5. High-Intensity Interval Training (HIIT)
High-Intensity Interval Training (HIIT) is a very popular form of anaerobic interval training. If you'd like to up your training intensity, adding weights to your HIIT can take it to the next level.
This type of exercise can burn more calories per minute than some other types of aerobic exercise.
Based on this 2015 study, doing 30 minutes of HIIT could result in an average of 378 calories burned. (10)
A 2017 review and meta-analysis comparing HIIT versus moderate-intensity training on overweight and obese adults found that both training styles could cause similar changes in body composition. However, HIIT achieved these with 40% less training time commitment. (11)
Another meta-analysis comparing the two training styles found that HIIT caused a 28.5% greater reduction in total fat mass than moderate-intensity exercise. (12)
Put It Into Action
HIIT should be done after getting your body accustomed to regular cardio and resistance exercises due to its intensity.
If you're not following a set HIIT workout, plan your workout to include exercises that address each major muscle group.
To improve your endurance to HIIT workouts, start with a HIIT session lasting 10 minutes, then slowly increase the length of your workouts as tolerated to prevent injury.
6. Rowing
Stationary rowing machines are excellent for tacking both cardio and strength training at the same time while you're at the gym.
According to exercise calculators, a 155-pound person using a stationary rowing machine at moderate intensity can burn approximately 504 calories per hour and about 738 calories at vigorous intensity.
Rowing is a full-body workout that can be high-intensity without putting too much stress on your joints. (13)
There are different exercises that you can do to target the muscles of your upper body, lower body, and core.
A small 2015 study found that a 6-week rowing exercise training significantly improved strength, decreased fat mass and total body percent, and decreased LDL cholesterol in visually-impaired adults compared to baseline. (14)
Put It Into Action
When using a rowing machine, be sure to have your feet properly strapped in to help keep proper form while rowing.
Because rowing can be high-intensity, start with a 10 to 20-minute rowing session and work your way up in time exercising and intensity.
7. Hiking
Hiking is an easy exercise for losing weight that comes with a view.
If you are already a fan of walking, hiking is another step in that direction, but usually surrounded by nature.
Exercise calculators state that a 155-pound person can burn around 432 calories per hour during cross-country hiking.
A moderately-paced walk on a trail without a steep incline for an hour may burn closer to 350 calories.
People who hike may even burn more calories than people who run or walk for exercise because of the longer time spent outdoors. (15)
Downhill hiking can reduce inflammation, body weight, improve glucose tolerance, and reduce triglycerides. (16)
Outside of burning calories, spending time in nature has additional benefits. (17)
People may experience decreased stress, decreased blood pressure, improved mood, and improved immune function.
Put It Into Action
Invest in comfortable outdoor shoes or hiking shoes for more challenging trails to keep your feet comfortable and protect against sliding.
Hiking poles can also be helpful to provide stability no matter how difficult your trail is.
Before you decide to hike, look up trail information in advance for length and incline.
If you're a beginner, start with a hike that's between 0.5 to 1 mile long with a gentle incline, then increase the distance or incline as you can.
8. Weight Lifting and Resistance Training
Your fitness cannot rely on cardio alone – to build lean muscle and achieve the best physical fitness, incorporate some resistance training into your schedule.
Resistance training is not only "bulking up" with a barbell. It can consist of using free weights, resistance bands, or your body weight for exercise.
The average 155-pound person can burn around 216 calories per hour doing general weight lifting and 324 calories doing moderate calisthenics (bodyweight exercises).
While the calories burned per hour doing these exercises are lower than cardio, resistance training and weight lifting help build lean muscle.
Lean muscle is more metabolically active than fat, so this can help your body burn calories even when you're not working out.
Resistance training can also have benefits for: (18)
Reducing age-associated muscle loss
Decreasing total body fat
Improving physical performance in other types of exercise
Improving bone density
Improving insulin sensitivity
Improving cardiovascular health
Put It Into Action
If you choose to integrate weights into your workout, start with low weights that are right for you. Working with weights that are too heavy can lead to poor form, increase the risk of injury, and make your workouts less efficient.
Choose resistance exercises that focus on different muscle groups (arms, back, chest, core, glutes, quads, hamstrings, and calves).
If you're a beginner, do resistance exercises and strength training for about 20–30 minutes, at least 2–3 times per week. You can adjust this based on your fitness level. (19)
9. Dancing
The vocalist Martha Wash once sang in C+C Music Factory's hit song, "Everybody dance now!"
Dancing is exercise, but it's also so much more than that. It's fun, it's a connection to culture, and it's a great way to really feel connected to your body.
According to exercise calculators, an average 155-pound person can burn between 216–432 calories per hour while dancing, depending on the intensity of dance.
A 2018 review and meta-analysis found that dance is generally equal to and sometimes superior to other types of structured exercises in improving body composition, musculoskeletal function, cardiovascular function, and blood labs. (20)
A 6-month study with older African American adults examining the benefits of either an African Dance class or Culture Education group on weight loss found that participation in the dance class led to weight loss. In contrast, those in the education group gained weight. (21)
Put It Into Action
Choose your favorite dance style – no matter what kind of dance you choose, you're guaranteed to burn some calories while you move.
If you'd like to learn a particular dance style, online and in-person classes can teach you the movies.
As with any exercise, use moves within your range of mobility and a level of difficulty that you can handle.
10. Biking or Cycling
They say that it's nearly impossible to forget how to ride a bike, so it may be time to dust off the cycling skills for your fitness.
A 155-pound person may burn an average of 576 calories while biking at a speed of 12–13.9 miles per hour or about 504 calories while using a stationary bike at moderate speed.
When your intensity of these exercises goes up, so does your likelihood of burning calories.
A 2019 review and meta-analysis on the benefits of indoor cycling found that cycling alone or combined with diet changes could reduce blood pressure, improve blood lipids, increase endurance, and improve weight loss. (22)
Regular bicycling may prevent long-term weight gain and reduce the risk of cancer and heart disease in adults. (23)
Put It Into Action
Figure out what kind of cycling works for you – do you prefer a gentle ride, want to learn how to race bikes, or use a stationary bike?
For an element of accountability and social fun, cycling classes are usually available at any major gym or online through many companies.
To stay motivated while biking, find different bike-safe trails or go cycling with friends and family.
Like other outdoor exercises, be aware of your surroundings, wear proper protective gear (helmets are a must), and look out for cars and pedestrians.
The Bottom Line
There are a variety of aerobic and resistance exercises that are great for calorie burning, so choose the ones that you can enjoy.
Research supports doing a combination of aerobic and resistance exercises to lose weight.
Focus on muscle-building exercises (such as weightlifting or resistance exercises) at least twice per week to get the most benefits.
Consistency is vital to seeing results from doing physical activity. To develop a habit, try finding a time of day that works best for you to exercise and be consistent.
Doing at least 30 minutes of moderate-intensity for five days out of the week (about 150 minutes) can help you meet the Physical Activity Guidelines for Americans recommendation for maintaining or improving health. (24)
If you do vigorous-intensity exercises, aim for at least 75 minutes per week for health maintenance.
To increase the likelihood of losing weight from doing exercise, aim for 300 minutes of moderate-intensity exercise or 150 minutes of vigorous-activity exercises each week.
You may experience some weight loss from starting or increasing the difficulty of your workout, but it is not the only factor that you should consider.
Support your workouts with nutrient-dense foods that can give you energy to power through and a healthy diet for weight loss.
Always speak with your doctor before increasing the intensity of your exercise for weight loss.
Thanks for your feedback!
In a few words, please tell us how this article helped you today.
Please let us know how we can improve this article by selecting your concern below.
Thank You! We appreciate your feedback.
*
Please select at least one topic:
Please Note: We cannot provide medical advice. This feedback will help us continue improving your user experience on WellnessVerge.
Please Note: We cannot provide medical advice. This feedback will help us continue improving your user experience on WellnessVerge.
At WellnessVerge, we only use reputable sources, including peer-reviewed medical journals and well-respected academic institutions.