Why You Can Trust Us
Every article and review on WellnessVerge is thoroughly researched and fact-checked by licensed health professionals. Our editorial team is made up of registered dietitians and medical doctors.
Every piece of content is also medically reviewed to ensure accuracy and alignment with sound scientific evidence and medical consensus. We only use peer-reviewed journals and reputable medical sources to form our conclusions and recommendations.
We operate with total editorial independence, and our editorial policies ensure that your well-being comes first. Based on our rigorous research, we only recommend products that are worth considering. We always disclose any ads or partnerships with brands featured on our site.
The 9 Best Diets for Sustainable Weight Loss
Want to lose weight? There are hundreds of possible diets out there you can follow, but which ones are sustainable long-term?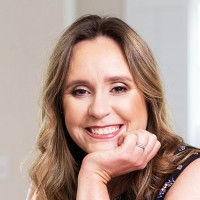 Medically Reviewed by
Ana Reisdorf, MS, RD
Registered Dietitian Nutritionist
Ana Reisdorf is a registered dietitian nutritionist with 14 years of experience in the field of nutrition and dietetics. She graduated from UCLA in 2002 with a degree in psychology and women's studies and completed her master's degree from Central Michigan University in 2010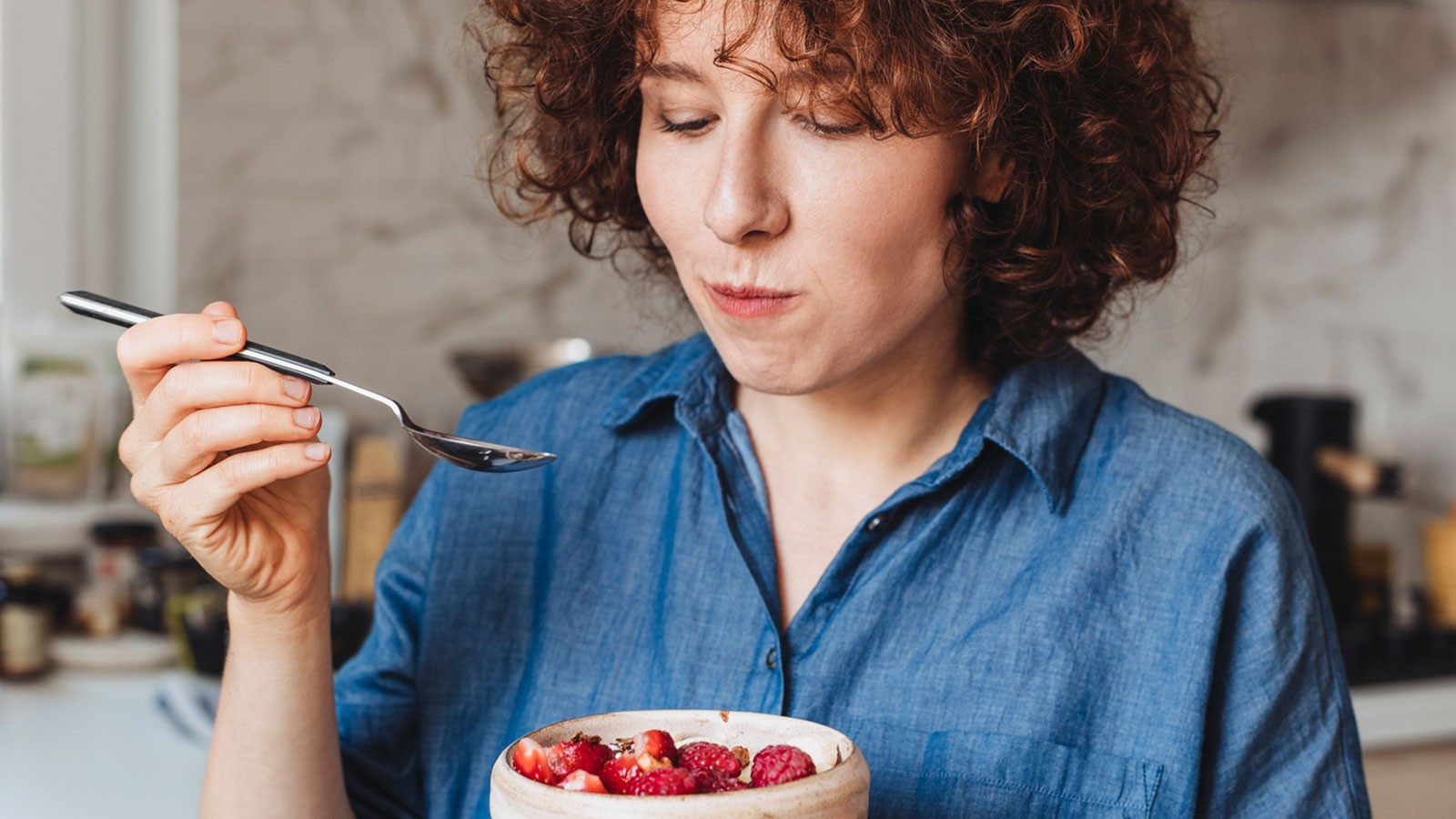 If you've ever followed a weight loss plan, you've probably noticed that the hardest part is keeping the weight off.
If you're tired of your weight loss slowing down after a few months or the fact that it creeps back up once you quit the diet, you're not alone.
Many popular weight-loss plans are designed to produce quick weight-loss results to reel you in but set you up for failure in the long term.
With many popular fad diets, an initial rapid weight loss often occurs that is very motivating. But after the first few months, the weight loss commonly stops.
This can leave you wondering what you're doing wrong. It also can be frustrating when you feel like you're starting to regain the weight back that you worked so hard to lose.
But there is good news. Research shows that approximately 20% of the population is successful at long-term weight-loss maintenance. This is defined as losing at least 10% of their body weight, and maintaining that loss, for at least a year. (1)
For sustainable weight loss, both diet and exercise are important factors. However, your diet patterns play an even larger role in your success.
With so many diet programs claiming to be the magic bullet, how do you pick the best diet for you?
While there is no one perfect diet for everyone, certain eating patterns have been shown to be more sustainable.
When it comes to the best long-term diet, practicing certain eating patterns, rather than a strict diet, is most effective.
Here we break down the top 9 diet patterns for sustainable weight loss.
1. Mediterranean Diet
The Mediterranean diet is based on foods from the Mediterranean regions of Europe.
This healthy eating plan is designed to reduce the risk of heart disease and other chronic diseases and was not originally marketed as a way to produce weight loss.
However, a 2011 meta-analysis showed that not only is it incredibly healthy, it could also be an effective weight loss plan. (2)
The Mediterranean diet is based primarily on plant-based foods, such as fruits, vegetables, beans, nuts, legumes, whole grains, fish, seafood, and extra-virgin olive oil. Red meat and dairy are used sparingly.
Many of the foods eaten regularly on this diet are highly nutritious. They are also anti-inflammatory, high in fiber, and low in saturated fat.
Fiber increases satiety, which can aid in weight loss. In fact, studies show that increased fiber intake is associated with lower body weight. (3)
This makes sense because if you feel satiated with your meals, you will be less likely to overeat and veer off track with your habits.
The Mediterranean Diet plan also limits high-fat meats and dairy, which are high in calories and may increase inflammation in the body. (4)
Chronic inflammation may increase the risk of several diseases, such as diabetes or cardiovascular disease, both of which may make it more difficult to lose weight.
While this is probably one of the best diets to lose weight, practicing portion control is still needed.
Paying attention to the number of calories you are consuming will help ensure you match your own individual needs.
Summary
The Mediterranean diet is a good choice for anyone who wants to lose weight and improve their nutritional intake.
2. DASH Diet
The DASH diet stands for "Dietary Approaches to Stop Hypertension."
This diet plan was originally designed to help treat or prevent high blood pressure, otherwise known as hypertension.
However, due to several components of the diet, it also has been seen to aid in weight loss.
A 2016 randomized controlled trial found that those who followed a DASH diet for 8 weeks saw greater improvements in both weight and BMI. (5)
The DASH diet emphasizes whole foods that are naturally lower in sodium, such as fruits, vegetables, whole grains, and lean meats.
It is designed to be lower in salt, red meat, processed foods, added sugar, and saturated fat.
Too much sodium, or salt, in the diet, can increase the risk for obesity. Studies have shown that higher consumption of salt in the diet is associated with weight gain. The reason for this is likely twofold. (6)
First, foods high in sodium tend to be higher in calories and more processed, and sodium itself can cause fluid retention, making it harder to lose weight. (7)
If you've ever found yourself gaining weight in a short amount of time, it is possible sodium was to blame.
This is common after eating a lot of high sodium foods such as takeout or restaurant food, which can cause a temporary increase in water weight gain.
Not only is the DASH diet good for overall heart health, but it also is a sustainable weight loss program.
Summary
The DASH diet may be best for someone who wants to lose weight but also needs to cut back on their salt intake.
3. Mindful Eating
While mindful eating is not a specific diet program, it is a way of eating that can support sustainable weight loss.
Mindful eating is simply eating with awareness. It is a way of eating in which you are paying attention to your body and what it is telling you.
This can help you recognize the signs when you are physically hungry and when you are actually getting full.
You can follow any weight loss plan out there, but if you aren't able to tune into your body, it won't be easy to lose weight long-term.
This is because when life throws a curveball and throws you off course, it can be harder to stay on track towards your goals.
According to a 2018 research review, incorporating mindful eating into any weight-loss program provides additional benefits and helps prevent weight regain. (8)
Summary
Mindful eating is a good choice for anyone looking to improve their relationship with food and learn the barriers getting in their way.
4. Flexitarian Diet
The flexitarian diet is a way of eating that focuses primarily on plant-based eating. However, it is more flexible than a traditional vegetarian diet because it allows meat from time to time.
This diet was coined by registered dietitian Dawn Jackson-Blatner, who created this way of eating to provide more flexibility for those following a plant-based lifestyle.
The flexitarian way of eating encourages a variety of healthy foods that are satisfying. It does not restrict anything completely, which lends to its appeal.
A 2016 research review investigated the benefits of a flexitarian diet specifically in women. They found that those following a flexitarian diet saw a decrease in body weight and a reduced risk of diabetes. (9)
They also saw improvements in blood pressure and their overall metabolic health.
Summary
The flexitarian diet is an effective weight-loss plan for women or for anyone who wants to enjoy all the health benefits of a plant-based diet but also have the option to eat meat once in a while.
5. Plant-Based Diet
Plant-based, otherwise known as vegetarian diets, have multiple benefits to our health. In addition, they have also been seen to be effective for weight loss. (10)
A large 2019 systematic review revealed those following plant-based diets consumed fewer calories and weighed less than those who did not. There are several likely reasons for this. (11)
Vegetarian diets, when followed properly, are highly nutritious and naturally lower in calories. They also tend to be very filling, thanks to the fiber and water content of plant-based foods.
Because plant-based foods are packed with fiber, so they are also hard to overindulge on. This can result in the fewer late afternoon or late-night cravings, and subsequently, less late-night eating.
There are several different types of plant-based diets, depending on if you choose to eat dairy, fish, eggs, or avoid all animal products. Vegan diets restrict all animal products.
If you choose to go plant-based, you may need to put in more conscious effort initially to make sure you're meeting your protein and vitamin needs.
There are plenty of vegetarian proteins such as beans, lentils, nuts, seeds, tofu, tempeh, and nut butters that can meet your needs.
If you are following a vegan diet, check with your doctor to inquire about any supplements that you may need.
Summary
A plant-based diet is great for anyone who wants to increase their intake of fruits, vegetables, and whole grains and decrease their intake of animal fats.
6. Weight Watchers (WW)
While sometimes considered a "fad" diet, WW members have been more successful in keeping the weight off than most other commercial diet programs.
A 2017 randomized controlled trial showed the potential for WW to produce long-term weight loss in those who remained on the program. (12)
The WW diet plan is also flexible and does not require cutting out any foods.
The plan instead uses a points system that assigns a value to each food. This system exists so that you can make better decisions with your food choices and actually learn how to eat healthy.
What is particularly helpful about WW is the ongoing support, accountability, and education they provide.
They offer a WW support group, a nutrition coach, a Facebook group, and an app to access different training so you can make the most of your membership.
As a WW lifetime member, you have access to all these resources for life. This way, the accountability doesn't end.
Accountability is one of the most important factors in providing support for long-term weight loss. This is because it often bridges the gap between the desire to achieve a goal and actually doing the things you need to do to achieve it. (13)
Summary
The WW weight loss diet plan is helpful for someone who likes the structure of a program, with a higher level of accountability.
7. Noom
Noom is an online weight-loss program similar to Weight Watchers in some aspects. Noom encourages the consumption of low-calorie, high-volume foods.
This essentially means it promotes foods that are higher in water content and lower in calories by volume, such as fruits and vegetables. These foods are naturally low in calories and filling, which can make it easier to follow a lower-calorie diet.
When you sign up for Noom, you are provided with a personalized plan to track your calories.
There is also a big mindful eating component to this diet program, where you are encouraged to track your habits and learn why you eat the way you do.
This mindful eating component helps address any barriers or life stressors that are getting in your way of losing weight. This way, you can get to the root of the problem and find a healthier solution.
You are also provided with a support group and Noom coach. Some of the Noom coaches are trained in nutrition and can help you create a sustainable plan.
Summary
The Noom weight-loss program is ideal for someone who wants to lose weight and also address the root cause of their weight struggles.
8. The Mayo Clinic Diet
The Mayo Clinic diet emphasizes plenty of fruit, vegetables, and whole grains as the core of the diet. It is a program developed by health experts at the Mayo Clinic, one of the top medical systems in the United States.
Rather than banning certain foods, the Mayo Clinic diet focuses on replacing unhealthy behaviors with ones that support long-term weight loss.
The Mayo Clinic diet program has its own food guide pyramid outlining its diet and physical activity recommendations. (14)
Fruits, veggies, and physical activity are at the base of the pyramid, then whole grains. Protein, dairy, fats, and sweets should be used more sparingly.
The diet is broken up into 2 phases:
"Lose it!": This phase lasts two weeks and is intended to jump-start your weight loss. The average amount of weight loss is 6–10 pounds during this phase.
"Live it!": This second phase is meant to be followed for life.
While there are no independent studies done specifically on the Mayo Clinic diet, some of the program's components support weight loss.
The Mayo Clinic program emphasizes a high-fiber, minimally-processed diet, as well as physical activity, which have all been shown to be helpful for long-term weight loss. (15, 16)
Summary
The Mayo Clinic diet is for anyone looking to incorporate a balanced meal plan with regular exercise. Since the diet is minimally processed, you are required to cook most of your food from scratch.
9. A Diet You Can Stick With
When it comes down to it, the most effective weight loss plan is one that you can stick with for life.
Having ongoing accountability is also extremely beneficial, whether in the form of a support group, health professional, or trusted friend.
Following a strict diet to lose weight is not sustainable, and so finding a more balanced way of eating is key to long-term success. (17)
Any weight-loss diet that restricts certain foods or food groups completely is not realistic over the long term.
It's human nature to want what we can't have, and so eventually, these types of diets become difficult for many to follow.
When you are depriving your body of too much, it eventually catches up to you and leads to your weight creeping back up.
Summary
There is not a one-size-fits-all approach when it comes to a sustainable diet for weight loss. The best one for you is one that you can stick to.
Frequently Asked Questions
What makes a diet sustainable?
A sustainable diet is balanced and doesn't ban your favorite foods. What makes a diet most sustainable is one that you can stick to without feeling deprived.
What is a rate of weight loss that is sustainable?
A weight loss of 1–2 pounds per week is a healthy, sustainable rate of weight loss.
How do I know which diet is best for me?
Sometimes it takes a little trial and error to know which is best for you. Putting some thought into what is most important to you in a plan can help you narrow it down – such as how much accountability, structure, and support you need.
How soon will I know if a diet is working?
This may vary a bit for everyone, but it will likely take 1–2 months to determine if a new way of eating is working for you. If you can follow the diet anywhere, lose weight, and don't feel deprived, these are good ways of knowing if it is working for you.
I'm not ready to change my diet yet, but want to focus on mindful eating. Where do I start?
To start mindful eating, take at least 20 minutes to eat your meals in a place where you are not distracted. Write down how you feel before and after you eat, and your reasons for eating. Taking at least 20 minutes helps slow you down and gives you time to realize if you're getting full.
The Bottom Line
With all the popular diet trends out there, it's tempting to be intrigued by the fad diets or overly restrictive diets that may produce quick weight loss, such as keto, Whole 30, or Nutrisystem.
But it's important to remember that when the weight comes off very quickly, it often comes back on just as quickly.
A diet you can stick with is one you can follow every day, no matter where you are or the circumstances.
Ask yourself if your current way of eating is sustainable long-term, and if the answer is no, there are healthier eating plans out there.
If you are still wondering what the best weight loss plan for you is, seek the guidance of a registered dietitian.
A registered dietitian is an expert in nutrition and can determine the best healthy eating plan that you can happily sustain.
Thanks for your feedback!
In a few words, please tell us how this article helped you today.
Please let us know how we can improve this article by selecting your concern below.
Thank You! We appreciate your feedback.
*
Please select at least one topic:
Please Note: We cannot provide medical advice. This feedback will help us continue improving your user experience on WellnessVerge.
Please Note: We cannot provide medical advice. This feedback will help us continue improving your user experience on WellnessVerge.
At WellnessVerge, we only use reputable sources, including peer-reviewed medical journals and well-respected academic institutions.
Long-term weight loss maintenance

:
https://academic.oup.com/ajcn/article/82/1/222S/4863393

Mediterranean diet and weight loss: meta-analysis of randomized controlled trials

:
https://pubmed.ncbi.nlm.nih.gov/20973675/

The effect of fiber on satiety and food intake: a systematic review

:
https://pubmed.ncbi.nlm.nih.gov/23885994/

Dietary Red and Processed Meat Intake and Markers of Adiposity and Inflammation: The Multiethnic Cohort Study

:
https://www.ncbi.nlm.nih.gov/pmc/articles/PMC5540319/

2016 randomized controlled trial

:
https://pubmed.ncbi.nlm.nih.gov/26503843/

The effects of DASH diet on weight loss and metabolic status in adults with non-alcoholic fatty liver disease: a randomized clinical trial

:
https://pubmed.ncbi.nlm.nih.gov/24972464/

Increasing sodium intake from a previous low or high intake affects water, electrolyte and acid-base balance differently

:
https://pubmed.ncbi.nlm.nih.gov/19173770/

Mindfulness Approaches and Weight Loss, Weight Maintenance, and Weight Regain

:
https://pubmed.ncbi.nlm.nih.gov/29446036/

Flexitarian Diets and Health: A Review of the Evidence-Based Literature

:
https://www.ncbi.nlm.nih.gov/pmc/articles/PMC5216044/

Plant‐Based Diets Are Associated With a Lower Risk of Incident Cardiovascular Disease, Cardiovascular Disease Mortality, and All‐Cause Mortality in a General Population of Middle‐Aged Adults

:
https://www.ahajournals.org/doi/10.1161/JAHA.119.012865

Effects of Plant-Based Diets on Weight Status: A Systematic Review

:
https://www.ncbi.nlm.nih.gov/pmc/articles/PMC7533223/

Extended and standard duration weight-loss programme referrals for adults in primary care (WRAP): a randomised controlled trial

:
https://pubmed.ncbi.nlm.nih.gov/28478041/

Weight-Loss and Maintenance Strategies

:
https://www.ncbi.nlm.nih.gov/books/NBK221839/

Mayo Clinic Healthy Weight Pyramid

:
https://www.mayoclinic.org/healthy-lifestyle/nutrition-and-healthy-eating/multimedia/mayo-clinic-healthy-weight-pyramid/img-20008111

A High-Carbohydrate, High-Fiber, Low-Fat Diet Results in Weight Loss among Adults at High Risk of Type 2 Diabetes

:
https://academic.oup.com/jn/article/147/11/2060/4743220

Diet, exercise or diet with exercise: comparing the effectiveness of treatment options for weight-loss and changes in fitness for adults (18–65 years old) who are overfat, or obese; systematic review and meta-analysis

:
https://www.ncbi.nlm.nih.gov/pmc/articles/PMC4429709/

Defining the Optimal Dietary Approach for Safe, Effective and Sustainable Weight Loss in Overweight and Obese Adults

:
https://www.ncbi.nlm.nih.gov/pmc/articles/PMC6163457/