WellnessVerge is reader-supported. We may earn a commission when you make a purchase through the links on this page. Learn more about our process here.
Why You Can Trust Us
Every article and review on WellnessVerge is thoroughly researched and fact-checked by licensed health professionals. Our editorial team is made up of registered dietitians and medical doctors.
Every piece of content is also medically reviewed to ensure accuracy and alignment with sound scientific evidence and medical consensus. We only use peer-reviewed journals and reputable medical sources to form our conclusions and recommendations.
We operate with total editorial independence, and our editorial policies ensure that your well-being comes first. Based on our rigorous research, we only recommend products that are worth considering. We always disclose any ads or partnerships with brands featured on our site.
Peptiva Probiotics Review: Pros, Cons, and More
Peptiva Probiotics + Sleep Support combines effective probiotic strains and a blend of ingredients known to support sleep quality. This is a convenient product that may be beneficial for achieving wellness while you sleep.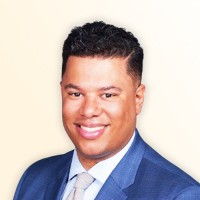 Medically Reviewed by
Anthony Dugarte, MD
Medical Reviewer
Anthony Dugarte, M.D., C.S.C.S. is a health and wellness writer and medical content reviewer. In addition to dedicating the last 8 years to medical research, Dr. Dugarte also has more than a decade of experience in strength and conditioning, nutrition, and rehabilitative exercise, as well as authoring and reviewing health and wellness-related content.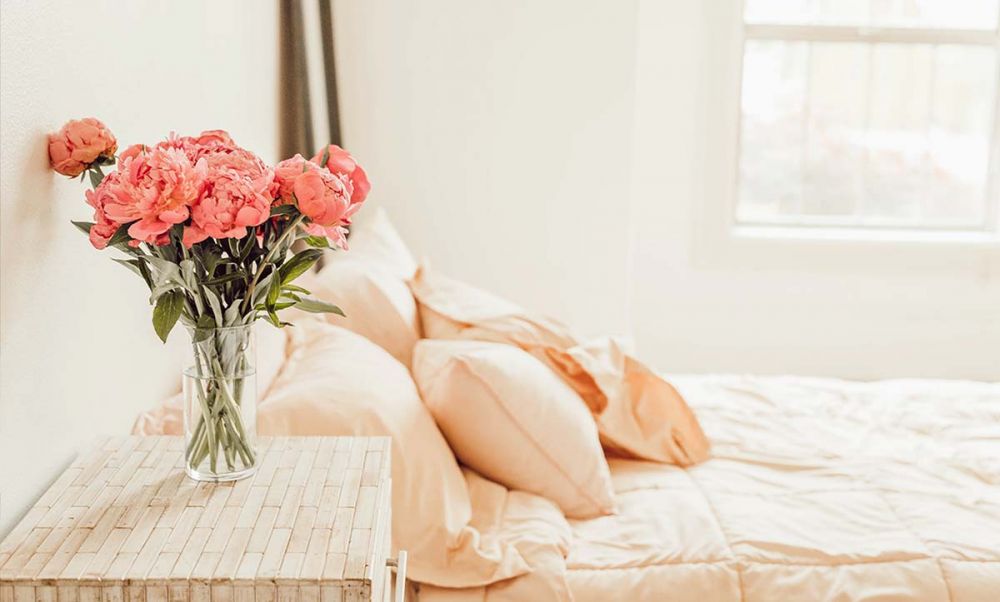 Pros

Several ingredients are supported by research for effectiveness
Simple to take; can be taken with or without food
Free of major allergens; vegan and vegetarian-safe

Cons

Somewhat pricier compared to other nighttime probiotics
Requires several months of taking to experience all benefits from this supplement
No third-party testing label
What Is Peptiva Probiotics + Sleep Support
Peptiva Probiotics + Sleep Support is a supplement designed to support digestive health while promoting relaxation and sleep in adults.
It contains a proprietary probiotic blend along with GABA, melatonin, and valerian root.
The dosage of Peptiva Probiotics + Sleep Support is one capsule daily, taken 30 to 60 minutes before bedtime.
This supplement can be taken with or without food. However, for improved digestive comfort, it is recommended to take with a small snack.
Benefits for sleep and relaxation can be felt after 30 minutes, but digestive benefits are likely to be seen after 8 to 12 weeks of consistent use.
Dr. David Katz, a preventative medicine specialist and former director and co-founder of the Yale Prevention Research Center, was involved with the formulation and selection of the probiotic strains used in Peptiva Probiotics products.
Evaluation of Ingredients
The blend of probiotics in Peptiva Probiotics + Sleep Support contains a total of 26 billion CFUs.
Because this is a proprietary blend, it makes it difficult to assess whether probiotics are being included in clinically active amounts.
It's also important to note that a given effect of a probiotic strain is strain-specific and cannot be extrapolated to other strains of the same genus or even to other strains belonging to the same species and sub-species. (1)
With this in mind, for strains that do not have available clinical studies, research on similar species has been discussed.
Lactobacillus acidophilus (ATCC SD6865 and SD6866)
L. acidophilus is the most commonly used probiotics to promote gut health.
This bacteria species improves gastrointestinal function, reduces inflammation in the gut, and may improve the balance of gut bacteria. (2)
One clinical trial found that taking L. acidophilus twice daily improved symptoms of bloating in patients with digestive illnesses after four weeks. (3)
Bifidobacterium bifidum (ATCC SD6869)
B. bifidum species is one of the first types of bacteria found in the infant gastrointestinal tract and is known to strengthen the gut. (4)
In a randomized trial, patients with IBS symptoms either took a placebo or a B. bacterium strain (MIMBb75) for four weeks, once per day. (5)
At the end of the trial, patients had a significant improvement in pain, bloating, digestive problems, and bowel control compared to a control.
Bifidobacterium animalis subsp. lactis (ATCC SD6870)
B. animalis is a species recognized to improve gut microbiota and overall health by reducing gut dysbiosis or an imbalance of bacteria in the gut. (6)
One randomized trial found that B. lactis UABla-12 supplementation for six weeks significantly improved abdominal pain, bloating, bowel habits, and quality of life in adults with IBS compared to a placebo. (7)
Lactobacillus rhamnosus (IMC 501)
L. rhamnosus can protect the digestive cells and reduce inflammation.
Research supports strains of L. rhamnosus to be effective in improving diarrhea in several conditions, including cancer treatment-related diarrhea and diarrhea resulting from antibiotics and C. diff colitis. (8, 9, 10)
SYNBIO is a probiotic containing both L. rhamnosus IMC 501 and L. paracasei IMC 502.
In a 2014 clinical trial, healthy adults took this probiotic in enriched foods or capsules. SYNBIO was found to improve bowel movement regularity, stool volume and consistency, health-related quality of life, bloating, and constipation after 12 weeks compared to placebo. (11)
Lactobacillus paracasei (IMC 502)
L. paracasei is a bacteria species found in the human body and within milk and other dairy products.
In a trial, individuals with different types of IBS were given L. paracasei, B. longum, or a placebo for eight weeks. (12)
Individuals who received a probiotic had improvements in GI symptoms. Those who received L. paracasei had improvements in bowel movement frequency and improvement of quality of life.
In addition to the benefits of SYNBIO for bowel function, cell studies show that this probiotic blend has anti-microbial activity and has the potential for countering wound infections like those found in chronic ulcers. (13, 14)
Valerian Root Extract, 50 mg
Valerian is a flowering plant native to Europe and Asia, whose roots are often used as an herbal sleep aid.
While some of the research on benefits is inconsistent, a review and meta-analysis of 60 studies found that valerian root can be effective for improving sleep quality and reducing anxiety. (15)
Gamma-Aminobutyric Acid (from PharmaGABA), 100 mg
Gamma-aminobutyric acid (GABA) is an amino acid and neurotransmitter.
GABA decreases waking and increases slow-wave sleep (the stage associated with sleep quality and sleep restoration). (16, 17)
Intake of GABA alone and with Apocynum venetum leaf extract was found to decrease time to fall asleep and increase slow-wave sleep. (18)
Melatonin (delayed and immediate release), 1.5 mg
Melatonin is a hormone made by the pineal gland and helps regulate the circadian rhythms of the brain.
This hormone is found in studies to be helpful in sleep disorders, including insomnia, sleep-related breathing disorders, and other conditions. (19)
It can help improve the onset, duration, and quality of sleep among individuals.
Support for Claimed Benefits
Below is our summary of the available evidence for the claimed benefits of Peptiva Probiotics + Sleep Support based on the available research:
Supports digestive health

4

/5
Relieves bloating, indigestion and constipation

4

/5
Supports relaxation and sleep

5

/5
Side Effects and Safety
Peptiva Probiotics + Sleep Support is made for adults. Unfortunately, no information was available concerning whether this product was safe for individuals under 18.
While the manufacturers noted no side effects from taking this supplement, some individuals may experience some side effects from taking melatonin or valerian.
The most common side effects from taking melatonin are mild and include morning sleepiness, dizziness, nausea, headache, sleep-related adverse effects (including vivid dreams), and hypothermia. (20)
No serious side effects are noted from valerian, but it may cause mild side effects in some people, including vivid dreams, fatigue, drowsiness, gastrointestinal symptoms, dizziness, and depression. (15)
Probiotics generally may also cause mild side effects, including increased gas and bloating when starting. (21)
As with any supplement, it is recommended to consult a healthcare practitioner before initiating a new supplement.
Peptiva notes that individuals taking antibiotics or corticosteroids may have interactions or experience fewer benefits of the probiotic.
Pregnant or breastfeeding women should consult with their physician before taking this supplement, primarily due to the limited research on the safety of certain ingredients (like valerian) during pregnancy.
A 2012 animal study found that valerian consumption during pregnancy decreased zinc and copper levels in the fetal brain tissue. (22)
Peptiva Probiotics + Sleep Support does not contain any known major allergens. This supplement is vegan.
The company notes that its labs are GMP-certified; no additional third-party testing was indicated on the Peptiva website.
Cost and Where to Buy
Peptiva products are available through the company's website, GNC, Walmart, and Amazon.
A one-month supply of Peptiva Probiotics + Sleep Support costs $49.99–$59.99 depending on the retailer.
If you don't want to commit to purchasing a whole bottle of this supplement, Peptiva offers a 15-day sample trial on its website.
When signing up for the trial, you sign up for a subscription for the product. If you don't like Peptiva Probiotics + Sleep Support, you can call their customer service line to avoid future billing.
A 30-day money-back guarantee is available for Peptiva products if you're not completely satisfied with your purchase.
Given that Peptiva Probiotics + Sleep Support combines a sleep supplement and probiotic, its cost appears reasonable.
How Peptiva Probiotic + Sleep Support Compares to Alternatives
There aren't too many nighttime probiotics on the market. Out of the ones that I saw, Peptiva Probiotic + Sleep Support is more expensive than its competitors.
Despite its cost, it does have some advantages compared to its alternatives.
Some nighttime probiotics either only contained one beneficial strain of probiotics, did not contain melatonin, or overall had a lower concentration of bacteria colonies for its probiotic.
Related: Best Probiotics of 2022, According to Dietitians
The Bottom Line
Overall, Peptiva Probiotic + Sleep Support appears to be a well-formulated nighttime probiotic.
Many of its ingredients have clinical trials to support the claims in this product.
There are some limitations to its probiotic blend due to some of the strains not having clinical studies, so I would like to see more research on those.
Peptiva Probiotic + Sleep Support is also simple to take, with minimal risks for side effects or interactions for most people.
This supplement appears to be a good addition to a lifestyle to support gut and sleep health.
A Word from Our RD
I believe it is crucial for people to take care of their gut and sleep quality to improve their overall health.
Probiotic supplements can help maintain a healthy gut. Still, it is important to note that oral probiotics have to be taken consistently to have an effect, and the benefits may disappear once you stop taking them.
Having probiotic-containing foods like yogurt, fermented cabbage, and kefir in the diet can consistently support gut health.
To support healthy bacteria growth, various fruits, vegetables, and whole grains contain helpful prebiotics to feed beneficial bacteria.
As far as sleep health goes, I use valerian root occasionally in tea to support my sleep. However, this is not a substitute for other sleep hygiene habits.
To optimize your health, plan your day to get 7–9 hours of sleep at night.
Some important sleep habits include creating a quiet and comfortable environment, reducing exposure to blue light or bright screens before bed, and doing relaxing activities in the hour before sleep.
Thanks for your feedback!
In a few words, please tell us how this article helped you today.
Please let us know how we can improve this article by selecting your concern below.
Thank You! We appreciate your feedback.
*
Please select at least one topic:
Please Note: We cannot provide medical advice. This feedback will help us continue improving your user experience on WellnessVerge.
Please Note: We cannot provide medical advice. This feedback will help us continue improving your user experience on WellnessVerge.
At WellnessVerge, we only use reputable sources, including peer-reviewed medical journals and well-respected academic institutions.