Evidence Based Research
Our editorial team is made up of expert registered dietitians with extensive, real-world clinical experience who are highly trained in evaluating clinical research.
Best Probiotics of 2022, According to Dietitians
With so many probiotic supplements on the market, how do you choose the best one? Well, it depends on your specific goals and reasons for taking the product.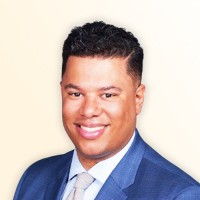 Medically Reviewed by
Anthony Dugarte, MD
Medical Reviewer
Anthony Dugarte, M.D., C.S.C.S. is a health and wellness writer and medical content reviewer. In addition to dedicating the last 7 years to medical research, Dr. Dugarte also has more than a decade of experience in strength and conditioning, nutrition, and rehabilitative exercise, as well as authoring and reviewing health and wellness-related content.
WellnessVerge is reader-supported. When you make a purchase through links on this page, we may earn a commission. Learn More

Probiotics are live bacteria and yeasts found in dietary supplements and fermented foods. These microbes have a variety of health benefits.
If you have ever visited the probiotic aisle at the store, you have probably experienced how overwhelming it can be. There are an incredible number of choices!
In this article, I will help narrow it down a bit so you know what to look for next time you need a probiotic.
Summary of Our Picks
What to Look for in a Probiotic Supplement
Probiotic supplements generally contain one or several different "strains" or types of bacteria.
There are hundreds of different bacterial strains found in the human body. Each of these has a specific function. (1)
Researchers are still trying to determine the purpose of each strain through the Human Microbiome Project. But, since there are so many, this is going to take a very long time. (2)
There are seven main groups of probiotics commonly found in supplements. These may include Bacillus, Escherichia, Lactobacillus, Enterococcus, Saccharomyces, Bifidobacterium, and Streptococcus. (3)
Each of these is a genus of bacteria, but then they are further divided into species and strains.
For example, you may see Lactobacillus acidophilus NCFM, which is different from Lactobacillus acidophilus KU41.
The NCFM version is great for digestion and improving symptoms of irritable bowel, whereas the KU41 may be beneficial for lowering cholesterol. (4, 5)
It can get quite confusing when trying to select the right product because the potential benefits of each strain do not apply to other strains of the same species.
And we are still discovering what each specific strain does; therefore, I would recommend sticking with certain species of bacteria when looking for a product.
I will discuss different health conditions below and which product might be best.
That being said, there are several things that we do understand about probiotics and how to best use them for their health benefits.
When you look at probiotics, you will see a few different items on the bottle. These are:
Type of bacteria included in the supplement
Number of organisms by colony-forming units (CFUs)
Dose
Possible third-party certification
Form of probiotic (tablet, capsules, liquids, powders)
The important thing before you purchase is to have a general understanding of the type of strains you are looking for based on your specific health goals.
For example, if you are a woman looking for a probiotic to help with vaginal health, a probiotic focused more on digestive health won't really help you.
Doing a bit of research before you head to the store can help you choose the probiotic that best fits your needs.
How to Choose the Best Probiotic for You
To help you choose the best probiotic, here is what you need to look for:
The Right Type of Bacteria
It's critical to choose strains that will address your specific problem and have been evaluated for your population group.
As mentioned, probiotics behave in a strain-specific way, so it is important to get the exact strain that has been evaluated for your specific concern.
In the next section, I will provide more details on the strains to choose for each specific health concern.
Colony-Forming Units (CFUs)
This tells you the number of live bacteria in the product. Generally, most supplements contain between 5–20 billion, with some providing more.
For adults, 10–20 billion seems to be adequate for most health concerns. (6)
Prebiotics
Some products contain prebiotics, types of fiber that serve as food for the microbes. This fiber may provide additional benefits to the product.
Shelf-Stable vs. Refrigerated
Probiotics are either shelf-stable or refrigerated. However, there is no specific benefit to refrigerated probiotics.
The important thing is that they are used by the expiration date to ensure the maximum number of bacteria are still alive.
Third-Party Testing
There are several types of third-party testing for supplements that help ensure purity, potency, and quality.
Some popular ones to look for include Consumer Labs, US Pharmacopeia (USP), and NSF International.
This is a type of "guarantee" of the quality of the product since the FDA does not regulate dietary supplements.
How We Made Our Selections
To pick the probiotics for this list, I evaluated each brand based on the following factors:
Brand Reputation: Does the brand have a good reputation in the industry? Are the products made in a certified Good Manufacturing Practices facility?
Professional Involvement: Are there healthcare professionals involved with the brand?
Intended Use: Is there research to support using the strains in the probiotic for a specific health condition?
Supported by Research: Is the brand committed to research? Is the product designed with the latest research in mind?
Price: Is the price of the product comparable to other similar products?
Taking all of these aspects into consideration, below is a list of product suggestions that match my criteria. The products are organized by specific health concerns.
Best Probiotics for General Health
Some people may want to take a probiotic just for general health. They may not have a specific concern but know the benefits of a healthy gut.
For general health, probiotics may be helpful with reducing inflammation associated with aging and decreasing the risk of various chronic diseases. (7)
The two most common genus in the human body are Bifidobacterium and Lactobacillus.
A probiotic for general health should contain a variety of each of these. Also, choose a product with at least 10 billion CFUs.
Optimally, your probiotic should also contain some type of prebiotic, or food for the healthy bacteria. This helps ensure that the probiotics remain alive and are able to colonize the gut once they arrive.
The most common prebiotics are fructooligosaccharides (FOS), galactooligosaccharides (GOS), or trans-galactooligosaccharides, but other types of fiber can be used as well. (8)
While probiotics are safe for most people, those that are immunocompromised should avoid taking them.
Some probiotics may also contain lactose, so be sure to check the label if you are lactose intolerant.
Here are a few specific product suggestions that meet my criteria:
Nature Wise Daily Care Probiotics
Nature Wise has two different probiotic products for general health.
The Daily Care product provides 30 different bacterial types with a variety of both Bifidobacterium and Lactobacillus and 10 billion CFUs.
The MaxCare Probiotics is similar but has 30 Billion CFUs and a higher price point. Both products contain 30 mg of prebiotics.
Both products have an additional benefit of a delayed-release capsule called WiseBiotics.
NatureWise claims that this makes the products 15x more effective because it can protect the probiotics against destruction by stomach acid so that the bacteria can reach the intestine.
Price: $26.99 for a 60-day supply ($0.44 per capsule)
The Bottom Line: NatureWise Daily Care Probiotic is a solid choice for general health. It contains a variety of strains at a reasonable price point. There is no need to spend the extra money on their Max Care product.
Physician's Choice 60 Billion Probiotic
Physician's Choice probiotic contains a variety of the Lactobacillus and Bifidobacterium expected in a product for general health.
It has 60 Billion CFUs and 10 different strains. This product utilizes Jerusalem artichoke and chicory root powder as sources of inulin, a prebiotic fiber.
Unlike the Nature Wise product, this product is dairy-free and appropriate for people with lactose intolerance or a milk allergy.
The company claims that the product is also delayed-release and acid resistant, allowing time for the probiotics to reach the intestines. However, there is no clear information about how this is achieved.
Price: $19.97 for a 30-day supply ($0.66 per capsule)
The Bottom Line: Physician's Choice is a reputable brand with a solid line of probiotic products for a good price and a variety of strains and high CFUs beneficial for general health.
Seed DS-01 Daily Synbiotic
Seed's Daily Synbiotic was developed by a reputable Scientific Advisory board and designed to pioneer a product in the microbiome space.
It contains 24 strains of bacteria and a prebiotic from Indian pomegranate; together, this forms what is called a synbiotic.
The product contains different blends of probiotics to support a variety of health concerns. These include a healthy microbiome in the gut and heart, skin, and immune health.
It is dairy-free and therefore safe for people with a milk allergy or lactose intolerance. Seed's probiotic is also free of common allergens.
The product has a delayed-release nested capsule with the prebiotic on the outside to protect the probiotics inside the capsule. This ensures the bacteria can survive digestion.
Seed's probiotic is slightly more expensive than competitors, but due to the large number of different strains and the unique capsule design, this may justify the price.
Price: $49.99 for a 30-day supply ($1.67 per capsule)
The Bottom Line: Seed's Daily Synbiotic contains a large number of probiotics with strains to address specific health concerns. This makes it an extremely comprehensive product. It would be ideal for someone who wants to support multiple health concerns at once.
Best Probiotics for Digestive Health
Digestive concerns can have many underlying causes, such as stress, food sensitivities, or bacterial imbalance.
Probiotics can help address some of these issues. When choosing a probiotic for digestive health, it is important to evaluate your symptoms first.
Whether you have constipation, diarrhea, or IBS, it is important to choose the product with the right strains for your specific digestive symptoms.
Garden of Life Colon Care Probiotics
For constipation, the best strains are B. lactis, B. longum, S. cerevisiae, and a variety of Lactobacillus. (9, 10, 11, 12)
Garden of Life Colon Care Probiotics has 50 billion CFUs and 33 probiotic strains, including those best for constipation.
It also contains a variety of digestive enzymes and a fruit and vegetable blend for additional fiber and nutrients.
Price: $35.99 for a 30-day supply ($1.20 per capsule)
The Bottom Line: The Garden of Life Colon Care Probiotics is a good option for those that struggle with constipation, but it may not be ideal for those that also have lactose intolerance.
Klaire Labs Ther-Biotic Complete
For diarrhea, probiotics have been found to be extremely effective, especially against acute bouts of diarrhea due to infection or antibiotic use. (13)
Effective types of bacteria include Lactobacillus rhamnosus GG, Lactobacillus bulgaricus, and Lactobacillus acidophilus. (14)
Klaire Labs Ther-Biotic Complete contains the three types of probiotics, as well as others, and has 25 billion CFU.
I like that it is completely hypoallergenic. It does not contain dairy or other common allergens that may make diarrhea worse.
This probiotic has a "shield" that helps protect the bacteria from stomach acid. It is unclear what this is exactly.
The product is third-party tested.
Price: $49.99 for a 60-day supply ($0.83 per capsule)
The Bottom Line: Klaire Labs probiotic is a good choice for those with allergies or food sensitivities that may make diarrhea worse.
VSL#3 Probiotic Medical Food
Irritable bowel syndrome (IBS) is a collection of digestive symptoms such as gas, nausea, abdominal pain, and other digestive disturbances.
While most people with IBS either have predominately constipation OR diarrhea, some people can alternate between the two.
Probiotics may be helpful in improving IBS symptoms, but which strains are best is unclear. (15)
VSL#3 is one particular product that has been evaluated in-depth for various symptoms of IBS and may be worth a shot to see if it helps.
VSL#3 contains a blend of Lactobacillus, Bifidobacterium, and Streptococcus. It contains 112.3 billion CFUs. It also has a much higher price point.
Additionally, it is recommended that you use it only under medical supervision, although it can be purchased without a prescription.
Several studies have found it is effective against various symptoms of IBS, as it helps regulate melatonin, which may play a role in symptoms. (16)
Price: $63.52 for 60-capsules, the recommendation is to take 1–16 capsules per day ($1.06 per capsule)
The Bottom Line: VSL#3 is a medical-grade probiotic designed for people with IBS. It is best used under the supervision of a doctor.
Best Probiotics for Weight Loss
The bacteria in your gut may impact your body weight.
Several studies have found the bacteria in your digestive system can influence how many calories you absorb, how much belly fat you have, and help regulate inflammation, all of which play a role in maintaining healthy body weight. (17)
While weight management is more complex than just taking a probiotic, certain strains may be able to help as part of a well-rounded weight loss plan.
Strains that can help include Lactobacillus gasseri, Lactobacillus rhamnosus, and Bifidobacterium lactis. (18, 19, 20)
For a probiotic for weight loss, I would suggest MegaFood MegaFlora Probiotic.
MegaFood MegaFlora Probiotic
MegaFlora Probiotic contains all three strains mentioned above and has 20 billion CFUs.
The price of this product is very reasonable compared to other similar products. It is third-party tested and is dairy and soy-free.
Price: $22.02 for a 30-day supply ($0.73 per capsule)
The Bottom Line: MegaFlora Probiotic contains the strains that might help with weight loss and may be a solid addition to your weight loss regimen.
Related: Probiotics and Weight Loss: Can Probiotics Help You Lose Weight?
Best Probiotics for Immune Health
The right balance of gut bacteria can help support a healthy immune system. They can also help reduce inflammation associated with aging, helping lower the risk of chronic diseases. (21)
Strains that have been found to be beneficial for immune support include Lactobacillus gasseri, Bifidobacterium bifidum, and Bifidobacterium longum. (22)
A product that contains these specific strains is EU Natural Flourish Probiotics.
EU Natural Flourish Probiotics Gut & Digestive Health
Flourish Probiotics contains a variety of immune-boosting strains, including the three mentioned above.
It has 14 billion CFUs, has been third-party tested, and has a 90-day return policy.
This product is also a reasonable price compared to other products with immune-boosting strains that can cost over $50.
Price: $29.99 for a 30-day supply ($1.00 per capsule)
The Bottom Line: If you are immunocompromised, it is best not to take any probiotic supplement. But if you are overall healthy and want to support good immune function, Flourish Probiotics is a solid choice.
Best Probiotics for Women's Health
Probiotics can help support vaginal health, particularly for women who struggle with chronic yeast or bacterial infections. They can help rebalance bacteria in the vagina. (23)
Strains that have been found to be effective for vaginal health include Lactobacillus acidophilus, Lactobacillus fermentum, and Lactobacillus rhamnosus. (24)
For vaginal health, my suggested product would be Swanson's FemFlora Probiotic for Women.
Swanson's FemFlora Probiotic for Women
Not only is this product inexpensive, but Swanson's FemFlora also contains a variety of Lactobacillus strains to support vaginal health. It provides 9.8 billion CFUs.
Swanson is a well-respected supplement brand focused on creating quality products that are third-party tested.
Price: $7.73 for a 60-day supply ($0.13 per capsule)
The Bottom Line: For women's health, a product with a variety of Lactobacillus is optimal. Swanson's women's probiotic meets all my criteria at an excellent price.
Related: Best Probiotic Supplements for Women of 2022
Best Personalized Probiotic
Ombre Gut Health (Formerly Thryve)
While a probiotic generally tailored to your health concern may be beneficial, some companies are going a step further.
Ombre offers a gut test that helps identify any gut microbiome imbalances and evaluates how this may be impacting your overall health.
Based on the results of this at-home test, they then recommend a specific type of probiotic product to address your health concern.
The probiotics they carry include blends for weight management, immunity, gut health, mood, and energy.
You can read more about my experience with Ombre and the results here.
Price: Gut health tests cost $99, and probiotics are $39 for a 30-day supply ($1.30 per capsule)
The Bottom Line: If you have tried other general probiotics in the past with no improvement, using the Ombre gut test to identify exactly what you need may be a good option.
Best Budget Pick
Swanson's Dr. Stephen Langer's Ultimate 16 Strain Probiotic with FOS
The Swanson brand has been around since 1969, providing quality health and wellness products.
Many of their products are quite affordable and available at most major retailers. However, the price can vary slightly depending on the retailer.
This particular probiotic contains 16 different probiotic strains, 3.2 billion CFUs, and FOS (a prebiotic fiber).
Price: $7.50 for a 60-day supply ($.12 per capsule)
The Bottom Line: Swanson's Probiotic is a cost-effective option made by a reputable brand for those looking to get started with probiotics.
Frequently Asked Questions About Probiotics
What are some of the benefits of probiotics?
While we are still learning about the potential benefits of probiotics, it is understood that they have a wide variety of health benefits. These include digestive health, brain health, immunity, weight loss, heart health, and oral health, to name a few.

What is the optimal dosage for probiotics?
Currently, the optimal dosage for probiotics is unknown. Anywhere from 10–20 billion CFUs is adequate.
Which probiotic strains are best?
Do probiotics need to be refrigerated?
Always follow the instructions on the bottle. There is no difference in health benefits between refrigerated vs. non-refrigerated probiotics.
When is the best time to take a probiotic?
I don't want to take a supplement all the time; how else can I support my gut microbiome?
Fermented foods, like kombucha or yogurt, may be even more beneficial than probiotic supplements. These foods contain a wide variety of beneficial bacteria that cannot be found in one dietary supplement.

Who should avoid probiotics?
While probiotics are generally safe for most people, those that are immunocompromised should avoid taking probiotics. They may sometimes make certain digestive conditions, like gas or bloating, worse.
(25)
Are probiotics good for children?
It is always best to speak to your child's doctor before giving them dietary supplements. Children can enjoy fermented foods that contain beneficial bacteria, like yogurt, as part of a healthy diet.
I have been taking probiotics, but my digestion is still not great. What should I do?
Digestive concerns may require more than simply taking a probiotic. Food intolerances, stress, and underlying illnesses can all contribute to poor digestion. It is best to speak to your doctor or a registered dietitian to evaluate all potential underlying causes.
Other tips for taking probiotics?
After a round of antibiotics, it might be a good idea to take probiotics for 30-days or so to help regrow some of the beneficial bacteria killed off by the medication.
It is also best to vary the product and strains from time to time. This way, your gut can benefit from a variety of different bacterial strains.
The Bottom Line
Probiotics are generally safe dietary supplements with many potential health benefits.
Although there is still a lot to learn about the microbiome and the benefits of specific probiotic strains, there are still many potential benefits of taking these products.
Before choosing a product, always know your specific goal ahead of time and research the best strains for your health concern. Taking the right product will improve your results.
As with any dietary supplement, it is always best to speak with your doctor before to make sure it is right for you.
Good health starts with a healthy, well-balanced gut. The right probiotic can help lay the foundation for optimal wellness.
Thanks for your feedback!
In a few words, please tell us how this article helped you today.
Please let us know how we can improve this article by selecting your concern below.
Thank You! We appreciate your feedback.
*
Please select at least one topic:
Please Note: We cannot provide medical advice. This feedback will help us continue improving your user experience on WellnessVerge.
Please Note: We cannot provide medical advice. This feedback will help us continue improving your user experience on WellnessVerge.
At WellnessVerge, we only use primary references for our articles, including peer reviewed medical journals or well-respected academic institutions.
Strains, functions and dynamics in the expanded Human Microbiome Project

:
https://www.nature.com/articles/nature23889

Human Microbiome Project

:
https://hmpdacc.org/hmp/

National Institues of Health, Office of Dietary Supplements: Probiotics

:
https://ods.od.nih.gov/factsheets/Probiotics-HealthProfessional/

Probiotic bacteria Lactobacillus acidophilus NCFM and Bifidobacterium lactis Bi-07 versus placebo for the symptoms of bloating in patients with functional bowel disorders: a double-blind study

:
https://pubmed.ncbi.nlm.nih.gov/21436726/

Characterization of Selected Lactobacillus Strains for Use as Probiotics

:
https://www.ncbi.nlm.nih.gov/pmc/articles/PMC4662139/

Probiotics

:
https://pubmed.ncbi.nlm.nih.gov/19007054/

Human gut microbiota and healthy aging: Recent developments and future prospective

:
https://www.ncbi.nlm.nih.gov/pmc/articles/PMC5166512/

Prebiotics: Definition, Types, Sources, Mechanisms, and Clinical Applications

:
https://www.ncbi.nlm.nih.gov/pmc/articles/PMC6463098/

Efficacy of synbiotic, probiotic, and prebiotic treatments for irritable bowel syndrome in children: A randomized controlled trial

:
https://pubmed.ncbi.nlm.nih.gov/27782892/

Diet and chronic constipation. Benefits of oral supplementation with symbiotic zir fos (Bifidobacterium longum W11 + FOS Actilight)

:
https://pubmed.ncbi.nlm.nih.gov/17312986/

Randomized double blind placebo-controlled trial of Saccharomyces cerevisiae CNCM I-3856 in irritable bowel syndrome: improvement in abdominal pain and bloating in those with predominant constipation

:
https://www.ncbi.nlm.nih.gov/pmc/articles/PMC4924426/

A Randomized, Double-Blind, Placebo-Controlled Trial: The Efficacy of Multispecies Probiotic Supplementation in Alleviating Symptoms of Irritable Bowel Syndrome Associated with Constipation

:
https://pubmed.ncbi.nlm.nih.gov/27595104/

Probiotics for treating acute infectious diarrhoea

:
https://pubmed.ncbi.nlm.nih.gov/21069673/

Efficacy of probiotics in prevention of acute diarrhoea: a meta-analysis of masked, randomised, placebo-controlled trials

:
https://pubmed.ncbi.nlm.nih.gov/16728323/

The efficacy of probiotics in the treatment of irritable bowel syndrome: a systematic review

:
https://pubmed.ncbi.nlm.nih.gov/19091823/

Melatonin regulation as a possible mechanism for probiotic (VSL#3) in irritable bowel syndrome: a randomized double-blinded placebo study

:
https://pubmed.ncbi.nlm.nih.gov/25092036/

Influence of intestinal microbiota on body weight gain: a narrative review of the literature

:
https://pubmed.ncbi.nlm.nih.gov/25511750/

Effect of Lactobacillus gasseri SBT2055 in fermented milk on abdominal adiposity in adults in a randomised controlled trial

:
https://pubmed.ncbi.nlm.nih.gov/23614897/

Effect of Lactobacillus rhamnosus CGMCC1.3724 supplementation on weight loss and maintenance in obese men and women

:
https://pubmed.ncbi.nlm.nih.gov/24299712/

Beneficial effects of Bifidobacterium lactis on lipid profile and cytokines in patients with metabolic syndrome: A randomized trial. Effects of probiotics on metabolic syndrome

:
https://www.sciencedirect.com/science/article/abs/pii/S089990071500461X

Potential uses of probiotics in clinical practice

:
https://pubmed.ncbi.nlm.nih.gov/14557292/

Lactobacillus gasseri KS-13, Bifidobacterium bifidum G9-1, and Bifidobacterium longum MM-2 Ingestion Induces a Less Inflammatory Cytokine Profile and a Potentially Beneficial Shift in Gut Microbiota in Older Adults: A Randomized, Double-Blind, Placebo-Controlled, Crossover Study

:
https://pubmed.ncbi.nlm.nih.gov/25909149/

Probiotics for the Treatment of Bacterial Vaginosis: A Meta-Analysis

:
https://www.ncbi.nlm.nih.gov/pmc/articles/PMC6848925/

Effects of probiotics on the recurrence of bacterial vaginosis: a review

:
https://pubmed.ncbi.nlm.nih.gov/24299970/

Probiotics: What you need to know

:
https://www.nccih.nih.gov/health/probiotics-what-you-need-to-know