WellnessVerge is reader-supported. We may earn a commission when you make a purchase through the links on this page. Learn more about our process here.
Why You Can Trust Us
Every article and review on WellnessVerge is thoroughly researched and fact-checked by licensed health professionals. Our editorial team is made up of registered dietitians and medical doctors.
Every piece of content is also medically reviewed to ensure accuracy and alignment with sound scientific evidence and medical consensus. We only use peer-reviewed journals and reputable medical sources to form our conclusions and recommendations.
We operate with total editorial independence, and our editorial policies ensure that your well-being comes first. Based on our rigorous research, we only recommend products that are worth considering. We always disclose any ads or partnerships with brands featured on our site.
Alani Nu Pre-Workout Review: Pros, Cons Safety, and Effectiveness
Alani Nu Pre-Workout is a pre-workout supplement claimed to maximize your workouts. This product may yield modest benefits to your exercise performance, but may interact with certain medications.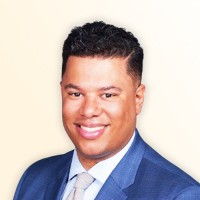 Medically Reviewed by
Anthony Dugarte, MD
Medical Reviewer
Anthony Dugarte, M.D., C.S.C.S. is a health and wellness writer and medical content reviewer. In addition to dedicating the last 8 years to medical research, Dr. Dugarte also has more than a decade of experience in strength and conditioning, nutrition, and rehabilitative exercise, as well as authoring and reviewing health and wellness-related content.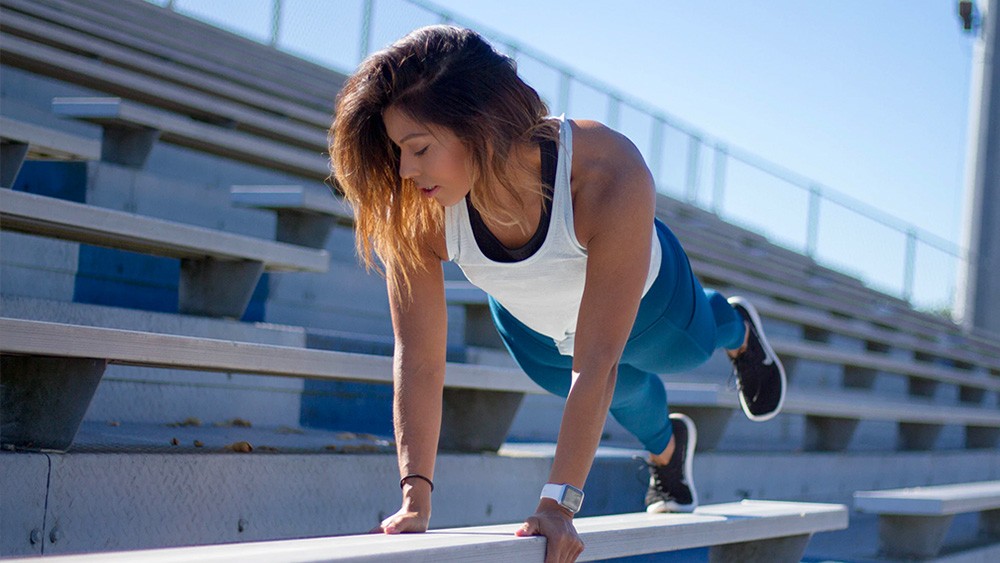 Pros

Research-backed ingredients
Great taste
Low in calories

Cons

Contains artificial sweeteners
Not third-party tested
May be expensive to some people
What Is Alani Nu Pre-Workout?
Alani Nu is a popular brand that sells powdered supplements, like pre-workout, as well as health food products.
A pre-workout supplement is a product intended to enhance athletic performance, endurance, or strength.
Alani Nu Pre-Workout is considered one of the best tasting pre-workouts and contains minimal ingredients. It is also rated as one of the best pre-workout powders for women.
The Alani Nu brand was founded in 2018 by fitness entrepreneur and social media influencer Katy Hearn. Since then, it has become one of the most popular wellness brands on the market.
Alani Nu Pre-Workout comes in powder form and is available in multiple flavors such as Hawaiian shaved ice, pineapple, and carnival candy grape.
The manufacturers state that they test for banned substances and are produced in a GMP-certified facility for good manufacturing practices.
The company claims that this product can help maximize your workouts.
Compared to other pre-workout supplements, this product has fewer ingredients overall and fewer ingredients that pose potential side effects.
The serving size suggestion is 1 scoop per day mixed with 6–8 ounces of your favorite beverage.
Evaluation of Ingredients
Alani Nu Pre-Workout contains 4 core ingredients intended to produce the desired effects to enhance your workout.
This product contains minimal ingredients, including l-citrulline, beta-alanine, l-tyrosine, and caffeine.
Most of Alani Nu Pre-Workout's ingredients are present in clinically tested doses that may enhance endurance, energy, and the speed of your workouts.
L-citrulline Malate 2:1, 6 g
L-citrulline is an amino acid (protein-building block) claimed to improve blood flow and enhance athletic performance.
One small 2015 study in 12 resistance-trained men showed that l-citrulline malate improved exercise performance. (1)
In a more recent 2020 research review, several studies showed l-citrulline's potential to enhance exercise performance and recovery. (1)
The dose of l-citrulline found to be most effective in studies was 3–6 grams per day. In this product, l-citrulline is present in a clinically effective dose of 6 grams. (2)
Summary
L-citrulline malate has the potential to enhance athletic performance in the short term, but larger studies are still needed on its long-term effects.
Beta-Alanine, 1.6 g
Beta-alanine is an amino acid that is commonly taken to boost energy and performance.
According to a 2012 meta-analysis, beta-alanine has the potential to increase exercise capacity. (3)
In a 2015 study, participants taking 4–6 grams per day of beta-alanine for 4 weeks experienced a quick energy boost during shorter workouts. (4)
A dose of 4–6 grams per day is most commonly studied in the research. A dose of 1–2 grams appears to still provide benefits, but more often during a "maintenance" stage after a higher dose was given for at least 4 weeks. (5)
There may be less risk for side effects, such as tingling, in these lower doses. (5)
Summary
Beta-alanine has the potential to provide a quick-acting energy boost during workouts. However, it's unclear if the dose of 1.6 grams present in this supplement is enough to produce this effect.
L-tyrosine, 500 mg
L-tyrosine is another amino acid that is a precursor to dopamine, a neurotransmitter that stimulates the reward center of your brain.
By increasing dopamine levels, tyrosine may improve memory and performance in stressful situations, such as during intense exercise. (6)
According to a 2011 randomized controlled trial, l-tyrosine has the potential to increase exercise capacity, especially in the heat. However, this study was only conducted over 7 days. (7)
On the other hand, a 2015 research review of over 10 randomized controlled trials on l-tyrosine found no significant effects on enhancing physical performance. (8)
The research found that there were actually more benefits to cognitive performance.
Therefore, the research on the effectiveness of l-tyrosine and exercise performance is mixed. The most common doses studied in the research range from 500–2,000 mg per day. (9)
Alani Nu Pre-Workout contains 500 mg of l-tyrosine per serving, which is in the range of what has been evaluated in the research.
Summary
The research is strongest for l-tyrosine to increase exercise capacity in the heat, but it is unclear if it holds other direct physical benefits under normal conditions.
Caffeine (from Coffee Arabica Bean Extract), 200 mg
Caffeine is a stimulant intended to enhance physical performance and speed and is found in most pre-workout supplements in various forms.
The caffeine present in Alani Nu Pre-Workout is directly extracted from the arabica bean extract.
A 2021 research review found that consuming caffeine 60 minutes before a workout may enhance exercise performance in some individuals. (10)
The optimal dose studied is between 150–450 milligrams per day, depending on body weight.
Alani Nu Pre-Workout contains 200 mg of caffeine per serving, which is in the range of what has been evaluated in studies for exercise performance.
Summary
The caffeine amount present in Alani Nu Pre-Workout may be effective in providing modest energy and speed boost if taken within 60 minutes of a workout.
L-theanine, 200 mg
L-theanine is an amino acid naturally present in green tea leaves and may play a role in reducing mental stress and promoting relaxation. (11)
A small 2008 study found that those taking 50 mg of l-theanine daily had improvements in mental regeneration and hormonal response to physical exercise. (12)
Another 2019 randomized controlled trial including 20 athletes showed an improvement in response to strenuous physical exercise. This may, in theory, render the exercise easier to perform. (13)
Yet another 2019 study found combining caffeine, tyrosine, and l-theanine together provided enhanced benefits. (14)
These benefits included improved movement accuracy surrounding bouts of exhaustive exercise.
An ideal dose of l-theanine has not yet been established, but doses of at least 50 mg have yielded results in the research.
It is currently unclear if higher doses would provide any additional benefits.
Alani Nu Pre-Workout contains 200 mg of l-theanine per serving, generally more than what is used in many research studies.
Summary
It appears the most promising results may be in combining l-theanine with other ingredients such as caffeine and tyrosine to get the most benefit in exercise performance.
Side Effects, Safety, and Dosage
The serving size suggestion on the label is 1 scoop of powder daily with 6–8 ounces of your favorite beverage.
There are a few possible side effects to note regarding this supplement.
First, it is a stimulant-containing supplement.
It contains 200 mg caffeine, and so if you are caffeine-sensitive or are already consuming caffeinated products, this product may bring you over your daily limit.
Possible side effects from caffeine consumption include impairments in cardiovascular function, sleep disturbances, and substance abuse. (15)
The risk for these side effects is more likely at levels above 400 mg of caffeine per day.
However, compared to some other stimulant-containing pre-workouts, this product does contain a safer, more natural form of caffeine.
Many other pre-workout supplements contain a type of caffeine called caffeine anhydrous, which is more concentrated and may possess safety risks.
Beta-alanine may cause a tingling sensation in higher doses of 4–6 grams per day. However, since this product only contains 1.6 grams per serving, this reduces the likelihood of side effects. (5)
L-citrulline has been shown to be generally safe with no reported adverse effects when taken in clinically studied doses of 3–6 grams per day. (16)
Alani Nu Pre-Workout contains 6 grams per serving, so it is within this threshold.
There have not been any adverse reaction reports on l-theanine.
L-tyrosine is "generally recognized as safe" by the FDA in doses much higher than what is present in this product for up to 3 months. (17)
However, l-tyrosine may interact with certain medications such as MAOIs, thyroid hormones, or Parkinson's medications such as Levodopa. (18)
The biggest concern is its potential impact of increasing blood pressure to dangerous levels in these cases.
Speak to your doctor before starting this supplement, especially if you are taking any of these medications.
Cost and Where to Buy
Alani Nu Pre-Workout costs $39.99 for a 30-day supply on the manufacturer's website. You can save 5% by signing up for their subscribe-and-save program.
It is also available for purchase on Amazon and the Vitamin Shoppe for a similar price.
There is a 30-day money-back guarantee return policy.
The price for Alani Nu Pre-Workout is on the higher end compared to other pre-workout supplements. However, it does contain many ingredients in clinically effective doses.
It is also the highest-rated when it comes to taste, which may be worth paying more for.
How Alani Nu Pre-Workout Compares to Alternatives
There are many pre-workout supplements on the market, all with varying ingredient formulations and price points.
A similar product also often marketed to women is RSP AminoLean Pre-Workout.
It contains many of the same ingredients, such as caffeine, beta-alanine, and l-tyrosine, but as part of proprietary blends.
I recommend shying away from proprietary blends whenever possible, as it is impossible to know the true dose of each ingredient present in the blend.
RSP AminoLean is much cheaper at $19.99 per month. However, due to the large number of ingredients present, it has the possibility of more side effects.
Another similar product is Beyond Raw LIT Pre-Workout. It contains caffeine, beta-alanine, and l-citrulline.
It contains 3.2 grams of beta-alanine per serving as opposed to only 1.6 grams in Alanu Nu.
However, Beyond Raw LIT contains caffeine in the form of caffeine anhydrous, which comes with multiple FDA safety warnings. (19)
It also contains creatine, which may cause water retention. (20)
Based on several of the pre-workout products I researched, Alani Nu is on the higher end of the price range, but its ingredient list has a better safety profile than most others on the market.
Unless you take MAOIs, thyroid medications, or Parkinson's' medications, I would recommend Alani Nu over these other choices.
Related: Best Pre-Workout Supplements of 2022, According to a Dietitian
The Bottom Line
Pre-workout supplements such as Alani Nu Pre-Workout may provide a temporary, modest boost in energy before a workout. But they are not a miracle product.
Alani Nu Pre-Workout uses research-backed ingredients, but more long-term studies on effectiveness and safety are still evolving.
It's also important to know that everyone responds differently to these supplements.
If you are pregnant, nursing, or under 18, do not take this product, as it has not been studied in these populations.
Additionally, this product can interact with certain medications such as MAOIs, thyroid medications, or Parkinson's medications.
Consult with your medical provider before starting this supplement, especially if you take any of these medications.
Tips From a Dietitian
A pre-workout supplement alone will likely not provide significant benefits if you are not taking care of yourself in other ways.
Eating a balanced diet that includes a healthy pre-workout snack that combines carbs and protein, such as a banana with peanut butter, will also help fuel your workouts just as effectively.
It's also equally as important to stay well hydrated and get enough sleep.
If you are doing all these things and still feel your energy is lacking, speak to your doctor about the best pre-workout supplement for your needs.
Thanks for your feedback!
In a few words, please tell us how this article helped you today.
Please let us know how we can improve this article by selecting your concern below.
Thank You! We appreciate your feedback.
*
Please select at least one topic:
Please Note: We cannot provide medical advice. This feedback will help us continue improving your user experience on WellnessVerge.
Please Note: We cannot provide medical advice. This feedback will help us continue improving your user experience on WellnessVerge.