WellnessVerge is reader-supported. We may earn a commission when you make a purchase through the links on this page. Learn more about our process here.
Why You Can Trust Us
Every article and review on WellnessVerge is thoroughly researched and fact-checked by licensed health professionals. Our editorial team is made up of registered dietitians and medical doctors.
Every piece of content is also medically reviewed to ensure accuracy and alignment with sound scientific evidence and medical consensus. We only use peer-reviewed journals and reputable medical sources to form our conclusions and recommendations.
We operate with total editorial independence, and our editorial policies ensure that your well-being comes first. Based on our rigorous research, we only recommend products that are worth considering. We always disclose any ads or partnerships with brands featured on our site.
C4 Pre-Workout Review: Is It Safe and Effective?
C4 Original is one of today's most popular pre-workout supplements. Based on limited research, C4 Original can improve some measures of exercise performance, but its overall effects are weak.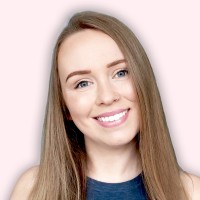 Medically Reviewed by
Kelsey Costa, MS, RDN
Registered Dietitian
Kelsey Costa is a registered dietitian, business owner, writer, and editor with years of experience in health and wellness. She earned a Master of Science in Health and Wellness Management from Merrimack College and completed her dietetic internship with Wellness Workdays, a nationally recognized corporate wellness company.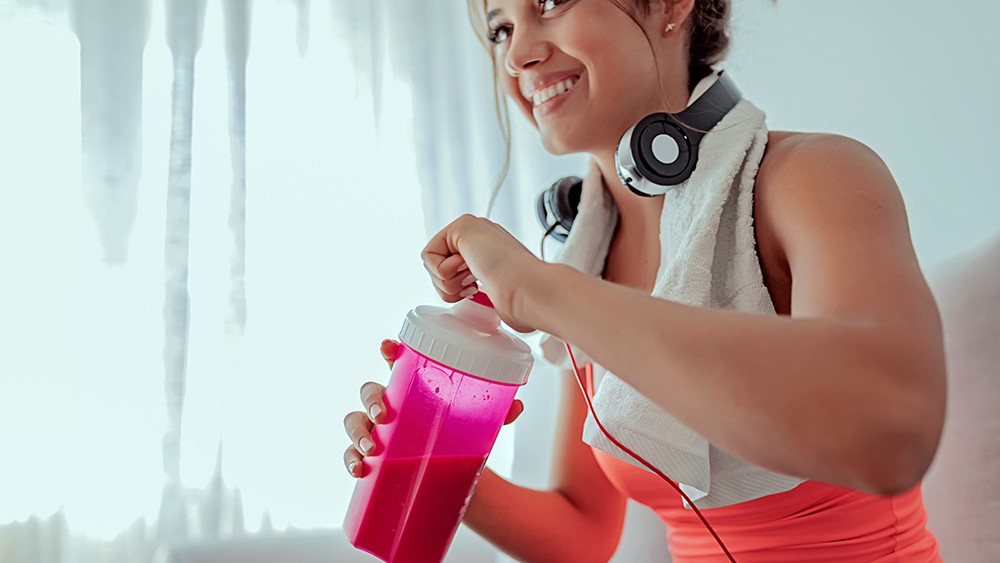 Pros

Contains ingredients, like caffeine, that can enhance exercise performance.
Relatively inexpensive compared to other popular pre-workout products.
For most adults, it can likely be used safely.

Cons

Label doesn't disclose the amount of each ingredient it contains, so you don't know how much you're getting.
Clinical trials have shown that C4 has weak effects for improving exercise performance, likely due to the underdosing of effective ingredients.
What Is C4?
Appropriately named after a common variety of plastic explosives, C4 is a pre-workout supplement claimed to deliver explosive energy, endurance, and focus.
Pre-workout supplements contain a variety of different ingredients, including stimulants like caffeine, that are intended to energize your workout.
They are typically sold in powder form and are designed to be mixed with water and taken 30–60 minutes before planned physical activity.
The pre-workout supplement market is very competitive and oversaturated. Still, C4 has remained one of the most popular choices among competitive athletes, weekend warriors, and everyone in between who is searching to invigorate their workouts.
While many people associate C4 with a single product, C4 is actually a pre-workout product line made by Cellucor.
Cellucor is wholly owned by Nutrabolt, a sports nutrition company headquartered in Austin, Texas.
Since its launch in 2011, Nutrabolt boasts that C4 has become the "undisputed pre-workout champ," with over 1.5 billion servings sold, equating to 50 million 30-serving canisters.
C4 Original is the most popular C4 product since it was the first product in the C4 pre-workout lineup and what the other products are based upon.
You can purchase C4 Original in 30 or 60-serving tubs and choose from seven unique flavors.
How C4 Could Work
Cellucor C4 Original is claimed to deliver explosive energy, increase endurance, and support performance, muscle pumps, and focus.
Certainly, it contains many ingredients that have been shown to offer these benefits, such as caffeine, beta-alanine, creatine nitrate, and N-Acetyl-L-Tyrosine.
However, many of these ingredients in C4, like beta-alanine and creatine, are underdosed.
Beta-alanine and creatine have no acute effects (effects that occur rapidly) on exercise performance. Their benefits are only realized after you have supplemented them for several weeks. (1, 2)
The effective dose for creatine is 20 grams supplemented for at least 7 days, followed by a maintenance dose of 3–5 grams thereafter. And for beta-alanine, the effective dose is 4–6 grams supplemented for 4–6 weeks. (1, 2)
For comparison, Cellucor C4 supplies 1.6 grams of beta-alanine and less than 1 gram of creatine from creatine nitrate per serving.
However, the nitrate from the creatine nitrate can enhance nitric oxide production and blood flow to working muscles.
C4 Original also contains cofactors, like vitamin C, that help support nitric oxide production.
Does C4 Actually Work?
There is only a small amount of human subject research on the potential performance-enhancing benefits of C4 Original.
One study examined its effects on 80 men who were experienced in resistance training (also known as strength training or weight training).
For the study, men were randomly assigned to one of three groups — a placebo, C4 alone, or C4 with synephrine, a natural stimulant found in certain citrus fruits. (3)
For 8 weeks, the men were instructed to take their assigned treatment once per day, 15–30 minutes before exercise or in the morning on non-training days. All the men followed the same resistance training program and ate similar diets.
After the 8-week treatment period, the men in the C4 groups demonstrated some enhancements in measures of cognitive function and an increase in one-repetition strength gains.
However, there were no significant differences among the C4 groups and placebo for improved muscle gain, fat loss, or exercise performance.
In a different study, researchers examined the immediate and short-term effects of C4 in a ready-to-drink (RTD) form compared with a placebo on exercise performance and recovery in 25 resistance-trained men and women. (4)
The RTD C4 formula is different from the C4 Original, but it contains many same ingredients.
It was demonstrated that the RTD C4 improved resistance exercise performance and recovery following pre-exhaustive exercise but had no effects on endurance performance.
These effects were likely related to the caffeine content of the RTD C4, which contains 50 mg more caffeine per serving than C4 Original.
Caffeine has been shown to decrease fatigue perception (feelings of tiredness or weakness) and increase pain tolerance, allowing you to train harder and longer. (5)
Other ingredients may have also played a role, including betaine and citrulline, which help enhance blood flow and nutrient delivery to working muscles.
To date, these are the only known human studies where the potential performance-enhancing effects of C4 have been examined.
Both studies were performed by the same research group and were supported by Nutrabolt, the owner of the company that produces C4, which represents a conflict of interest.
Though, most clinical studies on sports nutrition products are supported by the manufacturer.
The lack of strong effects observed in these studies on measures of exercise performance and body composition might be related to the underdosing of many key ingredients, especially creatine, beta-alanine, and nitrate.
Summary
The results from two small clinical trials have shown that C4 products can enhance strength and delay muscle fatigue, though the overall effects are weak.
Support for Claimed Benefits
Below is our summary of the available evidence for the claimed benefits of C4 Original Pre-Workout based on the available research:
Delivers energy

4

/5
Helps increase exercise performance

3

/5
Helps increase focus

2

/5
Side Effects and Safety
Whenever you take a dietary supplement, there may be a risk of adverse side effects.
This is because the United States Food and Drug Administration (FDA) does not authorize or review dietary supplement products for safety or effectiveness before they are marketed.
Instead, it's up to the manufacturer of the supplement to make sure their products are safe before they go to market.
However, one review concluded that pre-workout supplements, when used for up to 8 weeks, are generally safe and well-tolerated for most adults. (6)
In fact, the two human trials that examined the potential benefits of using C4 found no negative side effects associated with its short-term use.
After 8 weeks of daily supplementation with two servings of C4 Original, no clinically significant effects were found for markers of liver or kidney function, blood sugar, blood lipids like cholesterol and triglycerides, or blood cell counts. (3)
And no significant changes in those same markers, as well as changes in heart rate and blood pressure, were observed in the study that used RTD C4. (4)
There were also no significant differences between the placebo and C4 for self-reported side effects, such as headache, dizziness, fast heart rate, anxiety, and shortness of breath.
It is possible to experience paresthesia, a harmless sensation that causes tingling or prickling, mostly to the face and hands, due to the beta-alanine in the product. (7)
Still, while C4 appears to be well-tolerated and safe when used by most adults, some adverse effects have been reported.
For example, there has been a report of liver damage that occurred in a 23-year-old male who took C4 Extreme — a more potent C4 pre-workout product — for two months. (8)
Because C4 Extreme contains several ingredients, it's difficult to know which ingredient could have been associated with liver damage, but it was believed to be associated with synephrine.
However, Cellucor removed synephrine from all its line of C4 products in 2016 after it was considered unlawful for use in dietary supplements by the FDA. (9)
In either case, keep in mind that most of the safety data surrounding pre-workout products are limited to short duration (less than eight weeks) and used by adults without any known health conditions.
As such, C4 Original carries a warning label, which should be read carefully by consumers.
The product is only intended to be consumed by adults over the age of 18.
Avoid taking C4 products if you are sensitive to caffeine's effects, have a preexisting health condition, take prescription medications, or are pregnant or nursing.
Stop taking C4 at least two weeks prior to any surgery.
C4 should not be used for longer than eight weeks. It should not be taken with any other supplements or food sources containing caffeine or other stimulants.
You should talk with your physician or a registered dietitian to determine your risks before trying C4 or any other supplements.
Summary
C4 has not been shown to have adverse effects in adults without any known health conditions, when taken daily for up to eight weeks.
Avoid taking C4 if you have a medical condition or take prescription medications. Talk with your doctor before trying C4.
How to Take and Dosages
Cellucor recommends that you take one serving (1 level scoop) of C4 Original, mixed with 6 fluid ounces of water, 20–30 minutes before training.
C4 Original mixes well, so you won't have to worry about the ingredients clumping or settling.
Dry scooping — where you take the powder dry and then chase it with a liquid instead of first mixing it with a liquid — has become a popular way of taking pre-workouts. However, you should refrain from doing so.
Dry scooping increases the risk of choking and can cause dangerous side effects from the rapid intake of high levels of caffeine, including a spike in blood pressure and heart rate, heart palpitations, trouble breathing, and even a heart attack.
Although Cellucor recommends one scoop, you may choose to take two scoops, depending on your body size and tolerance for caffeine.
One scoop contains 150 mg of caffeine — the equivalent of a medium-sized black coffee (10).
The FDA recommends that adults limit their intake of caffeine to 400 mg a day or less.
As little as 0.41 mg per pound (0.9 mg per kg) of caffeine has been shown to improve muscle strength, endurance, and power. (11)
This is the equivalent of about 60 mg of caffeine for a 150-pound (68.2-kg) person.
However, others may need 1.4 to 2.7 mg per pound (3 to 6 mg per kg) — or about 200–400 mg of caffeine for the same 150-pound person — to experience the exercise performance-enhancing effects of caffeine. (5)
In either case, consider cycling on and off caffeine every few weeks since your body can become desensitized to its effects.
Summary
Cellucor recommends taking one serving (1 scoop) of C4 Original mixed with 6 ounces of water at least 20 minutes before your workout.
Cost and Where to Buy
C4 could be purchased from the Cellucor website at the following price points:
30-serving tub: $29.99
60-serving tub: $49.99
Free shipping is available for orders over $55.
You can also subscribe to weekly or monthly delivery to get 20% off, plus free shipping. This would bring the price down to:
30-serving tub: $23.99
60-serving tub: $39.99
Cellucor offers a 60-day, full money-back guarantee for all their products when purchased from their website or an authorized reseller. (Cellucor offers a store locator on their website to find authorized retailers near you.)
On popular sites that sell supplements like Bodybuilding.com, GNC, and Amazon, you can purchase C4 Original for $0.67 to $1.00 per serving, depending on the sale or promotion.
How C4 Compares to Alternatives
The affordability of C4 Original compared with similar pre-workout supplements is likely why C4 remains so popular.
While you can find C4 Original for as little as $0.67 per serving, other popular pre-workouts like Optimum Nutrition's Gold Standard Pre-Workout or Alani Nu's Pre-Workout cost up to $1.30 per serving.
However, these products tend to have higher doses of effective ingredients and contain additional ingredients that can enhance exercise performance, like l-citrulline, that are not present in C4 Original,
Each pre-workout supplement on the market contains different ingredients in different amounts or proprietary blends, so it's difficult to make direct comparisons between and among products.
Still, the product that appears to be the most similar to C4 Original is Pre-Workout Explosion by Six Star Pro Nutrition, and it costs half the price per serving.
This is likely because the C4 Original uses some patented ingredients, whereas the Pre-Workout Explosion uses the generic version.
Patented ingredients are more expensive than their generic counterpart, typically because they have more research to support their benefits and safety. However, patented ingredients are not always more effective.
Summary
C4 Original is relatively inexpensive compared to other popular pre-workout supplements. However, alternatives may have higher doses of ingredients that have been shown to be effective in enhancing exercise performance.
The C4 Product Line
C4 Original is Cellucor's flagship product, but Cellucor has formulated a diverse product line of C4 pre-workouts to meet different experience levels and goals.
C4 products use proprietary blends, which means that their labels disclose the name of each ingredient, but not the exact amounts of every ingredient included in the product.
Here's an overview of the other C4 products and how they differ from C4 Original.
C4 Ripped: This product has a blend of ingredients that may help temporarily increase metabolism, like green coffee bean extract and capsicum extract from red hot chili peppers.
C4 Ultimate: C4 Ultimate is loaded with 300 mg of caffeine and other appropriately dosed ingredients that the original lacks.
C4 Sport: Certified by NSF, this product is free from substances banned by major sporting organizations. Its formula is similar to the Original.
C4 Ripped Sport: This product combines components from the Ripped and Sports C4 formulas.
C4 Ultimate Shred: This C4 product contains many adequately dosed ingredients along with other ingredients that can temporarily increase metabolism.
C4 Extreme: This formula is similar to the C4 Original, except it contains slightly more caffeine and nitrate, which can help increase blood delivery to muscles.
C4 Dynasty MMXX: This product is loaded with caffeine, creatine, beta-alanine, and ingredients for improved focus.
C4 Extreme Natural Zero: This product contains the same formula as C4 Extreme but is sweetened and colored using natural ingredients.
C4 Sport Natural Zero: The same formula as C4 Sport but contains no artificial sweeteners or colors.
The C4 Sport generally costs less than the Original, but the other products have a higher price tag. The availability of the other C4 products will vary by store, but you can usually find them online.
You can also find C4 in a ready-to-drink version, which contains ingredients similar to C4 Original, but again, most of the ingredient amounts are hidden under a proprietary blend.
Summary
The C4 family has a pre-workout option for just about everyone. Each member has its own unique ingredient profile designed to meet different experience levels and goals.
Frequently Asked Questions
How much caffeine does C4 Original have?
C4 Original has 150 mg of caffeine per serving (1 scoop). Other C4 products contain more caffeine per serving.
Does C4 Original have creatine?
Most C4 products, including C4 Original, contain creatine, usually as creatine nitrate.
What is the complete list of ingredients of C4 Original?
Here's a complete list of all the ingredients in C4 Original:
Vitamin C
Niacin
Vitamin B6
Folic Acid
Vitamin B12
Beta-Alanine
Creatine Nitrate
Arginine Alpha-Ketoglutarate
N-Acetyl-L-Tyrosine
Caffeine
Velvet Bean Seed Extract
Theacrine
Is C4 Original good for beginners?
Taking a pre-workout supplement like C4 is not necessary to meet your goals, but it can help energize your workouts.
If you're new to working out and wish to try a pre-workout supplement, C4 Original can be a good place to start.
Still, it is important to follow a healthy diet and prioritize sleep.
Is C4 Original safe?
One clinical study suggests that C4 Original is safe for people without underlying health conditions when taken daily as directed for up to 8 weeks.
Is C4 Original vegan?
Yes, based on the label, all the ingredients in C4 Original are vegan-friendly.
Is C4 Original safe for teenagers?
C4 Original and all other C4 products are designed to be used only by adults over the age of 18.
The Bottom Line
C4 Original is one of today's most popular pre-workout supplements for athletes, bodybuilders, and the like.
Caffeine is the ingredient in this product that is likely responsible for most of its potential benefits on exercise performance.
The C4 Original formula contains many other effective ingredients that have been consistently shown to increase muscle size, strength, and power, but these ingredients are underdosed.
This is probably why the product has demonstrated an overall weak effect on exercise performance, based on the limited research that's currently available.
The underdosing of ingredients could also explain its cheaper price point compared with other products.
Still, C4 Original can be used safely by most adults. If you're looking for something more extreme or different, the other C4 pre-workouts may be worth exploring.
Thanks for your feedback!
In a few words, please tell us how this article helped you today.
Please let us know how we can improve this article by selecting your concern below.
Thank You! We appreciate your feedback.
*
Please select at least one topic:
Please Note: We cannot provide medical advice. This feedback will help us continue improving your user experience on WellnessVerge.
Please Note: We cannot provide medical advice. This feedback will help us continue improving your user experience on WellnessVerge.
At WellnessVerge, we only use reputable sources, including peer-reviewed medical journals and well-respected academic institutions.