WellnessVerge is reader-supported. We may earn a commission when you make a purchase through the links on this page. Learn more about our process here.
Why You Can Trust Us
Every article and review on WellnessVerge is thoroughly researched and fact-checked by licensed health professionals. Our editorial team is made up of registered dietitians and medical doctors.
Every piece of content is also medically reviewed to ensure accuracy and alignment with sound scientific evidence and medical consensus. We only use peer-reviewed journals and reputable medical sources to form our conclusions and recommendations.
We operate with total editorial independence, and our editorial policies ensure that your well-being comes first. Based on our rigorous research, we only recommend products that are worth considering. We always disclose any ads or partnerships with brands featured on our site.
IBgard Review: Is It Safe and Effective?
IBgard is a medical food supplement intended to reduce the symptoms of irritable bowel syndrome (IBS). IBgard is supported by some scientific research and may provide relief for people with IBS while under the care of a physician.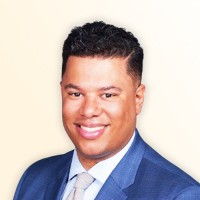 Medically Reviewed by
Anthony Dugarte, MD
Medical Reviewer
Anthony Dugarte, M.D., C.S.C.S. is a health and wellness writer and medical content reviewer. In addition to dedicating the last 8 years to medical research, Dr. Dugarte also has more than a decade of experience in strength and conditioning, nutrition, and rehabilitative exercise, as well as authoring and reviewing health and wellness-related content.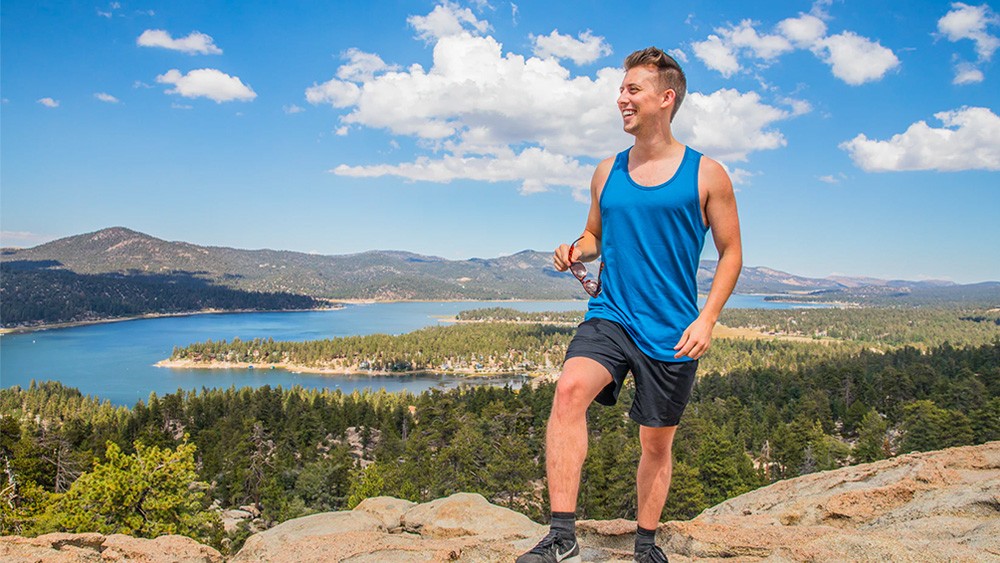 Pros

Peppermint oil has been used for hundreds of years to relieve gastrointestinal problems and is considered a low-risk herbal remedy.
At least one peer-reviewed study has been completed on IBgard.
The IBgard website clearly encourages IBS patients to consult their physician while taking their product.

Cons

No seal to show that the product has been tested for purity and safety by a third party.
May be expensive for some people.
Dietary supplements generally have limited benefit for IBS, as it requires a whole lifestyle approach.
What Is IBgard?
IBgard is a non-FDA-approved herbal medical food treatment designed to relieve the symptoms of irritable bowel syndrome (IBS).
IBgard claims to help normalize digestion that has been compromised by IBS, help relieve IBS symptoms, and help balance bacteria in the gut microbiome.
IBS can be a debilitating condition of the intestines, which is not yet well understood by the medical field.
It can cause abdominal cramping, bloating, diarrhea, and constipation. The cause for IBS is unknown, though stress and food intolerance may trigger or make it worse.
The main active ingredient in IBgard is peppermint oil. The manufacturers claim that their "ultra-purified" peppermint oil product is different because of the special way they've encapsulated their "microspheres" of peppermint inside of a slow-release enteric coating.
IBgard has trademarked their special coating as Site-Specific Target (SST) technology. This allows the peppermint to reach the small intestine where it's intended to work.
Encapsulated peppermint products have been shown to be more effective and have reduced side effects compared to peppermint supplements that are not encapsulated.
IBgard has been the subject of at least one peer-reviewed study. In 2016, a small, 4-week randomized control study involving 72 people showed a 40% reduction in IBS symptoms at the end of the trial, compared to the placebo group, which experienced a 24% reduction. (1)
Also, compared to the placebo group, a significant number of patients reported relief within 24 hours.
The IBgard website encourages IBS sufferers to consult their doctor before using this product, which is my advice for supplements in general.
In addition, there is a clear contact phone number displayed on the manufacturer's website for questions.
Evaluation of Ingredients
IBgard's main active ingredient is "ultra-purified" peppermint oil. However, there is no seal on the product's label to indicate that a third-party company has tested this product for content purity.
While studies involving IBS symptoms and peppermint oil are limited, the herbal remedy has been used for hundreds of years to relieve gastrointestinal problems.
Peppermint Oil, 90 mg (per capsule)
The root cause of IBS is not well understood. According to the Centers for Disease Control and Prevention, research suggests possible causes like unusually strong muscle contractions in the intestines and abnormalities in the nervous system within the digestive system. (2)
Peppermint oil seems to work by addressing these abnormalities.
The active component in peppermint is believed to be methanol, though there are at least 80 other components within the oil. (3)
The oil is normally absorbed quickly, but with delayed-release coatings, evidence shows that at least 70% reaches the intestines. (4)
Peppermint oil has been shown to relax smooth muscles within the digestive system, aiding in the normalization of the digestive process and supporting one of IBgard's claims. (5)
The mechanism of action seems to happen when the methanol molecules within the oil disrupt the movement of calcium across membranes.
The methanol in peppermint oil also has been shown to have anti-inflammatory effects by standing in the way of white blood cell activity, which can otherwise result in painful inflammation. (6)
Peppermint also has antimicrobial effects. The effects seem to be antibacterial and antifungal to certain pathogenic bacteria, including Helicobacter pylori, Escherichia coli, Staphylococcus aureus, Shigella flexneri, Shigella boydii, and Salmonella typhi. (7)
It's unclear if peppermint also works against friendly gut bacteria. If these are out of balance, it's possible that the product claim for balancing the gut microbiome may not be totally accurate.
A 2014 meta-analysis of peppermint oil involving 9 studies and 726 patients concluded that peppermint oil may be a safe and effective short-term treatment for IBS symptoms but also determined that more studies were needed. (8)
Other Ingredients
The other ingredients listed, which are used to coat and stabilize the peppermint oil, are microcrystalline cellulose, gelatin, methacrylic acid copolymer, hypromellose, methylcellulose, triethyl citrate, polysorbate, 80, F&C Yellow #5, and FD&C Green #3.
These ingredients are generally regarded as safe by the Food and Drug Administration (FDA). (9)
Summary:
Peppermint oil is the main active ingredient in IBgard and has been shown to moderately improve IBS symptoms.
Support for Claimed Benefits
Below is our summary of the available evidence for the claimed benefits of IBgard based on the available research:
Helps normalize digestion

5

/5
Helps relieve IBS symptoms

5

/5
Helps balance bacteria in the gut microbiome

2

/5
Studies indicate that peppermint oil does help normalize digestion and relieves IBS symptoms.
However, evidence backing IBgard's claim to balance bacteria in the gut is not strong.
Side Effects, Safety, and Dosage
Possible side effects of peppermint oil may include heartburn and burning around the anus after digestion. (10)
The manufacturers of IBgard claim that their product's encapsulated, microsphere design minimizes these symptoms for most people.
Although it's rare, peppermint oil can sometimes cause allergic reactions. If you've ever experienced a reaction to peppermint oil before, it's best to avoid using this product.
The IBgard website recommends asking a doctor for guidance regarding dosage.
IBgard's label recommends taking their product 30 to 90 minutes before meals, with water.
When IBS symptoms are active, the recommendation is to take two capsules, three times daily for four weeks, and not exceed eight capsules a day.
Capsules can be taken after a meal if a dosage is missed.
Between flare-ups, two capsules once a day are recommended for maintenance.
If it's easier, the capsules can be mixed with applesauce. It's important to swallow the capsules whole and not to chew them because that will break the time-release design of the product.
Cost and Where to Buy
It's recommended to take a total of 6 capsules of IBgard daily for four weeks when IBS symptoms are active.
The cost for a 48-capsule box of IBgard on Amazon is about $25.99, which would last 8 days. This works out to about $91/month.
When symptoms are not active, 2 capsules are recommended. This works out to about $32.50 per month.
IBgard is also available from the Manufacturer's website (Nestlé Health Science) and Walmart, Target, CVS, Rite Aid, and Walgreens. The cost of IBgard varies by retailer.
While the cost of this product can be expensive for some, symptoms of IBS can be debilitating and painful.
Some consumers may be more inclined to try an herbal remedy, like IBgard, if it's approved by their doctor before they opt for prescription medications.
These are possible reasons IBgard may be worth the higher cost compared to a generic peppermint supplement.
How IBgard Compares to Alternatives
Because of the special coating on the product, the manufacturers of IBgard claim that their product does not cause heartburn the way other peppermint oil products might.
Heartburn occurs in the upper gastrointestinal system involving the stomach and the esophagus, which are less likely to be affected if oil isn't exposed until it reaches the small intestine.
There are other products, like Dr. MK's Naturals Digestive Support, that claim to be comparable to IBgard and use the same dosage of peppermint oil.
However, it's difficult to determine the content purity of any product without verified third-party testing. Unfortunately, I couldn't find any peppermint products that carried a third-party testing seal.
Depending on the individual's symptoms, doctors often recommend other treatments for IBS. (11)
It's always best to consult your doctor for the safest and most appropriate plan, some of which may require a prescription. For example:
Fiber supplements or laxatives may be appropriate for those suffering from constipation.
Anti-diarrheal medications like loperamide may help.
Anti-depression medications can sometimes inhibit excess intestinal neuron activity.
Pain medications may be indicated for severe discomfort of bloating.
Considering that IBgard has some research to back its product, it would be worth the extra cost if I had to choose between it and a generic product.
But this is just one of the possible treatments for people suffering from IBS. Speak to your doctor for the best option for you.
Frequently Asked Questions About IBgard
Does IBgard work?
One small research study involving 72 patients in 2016 showed that IBgard worked significantly better than a placebo for reducing IBS symptoms. A 2017 review of studies showed that peppermint oil temporarily reduces the symptoms of IBS.
Is IBgard safe?
IBgard seems to be safe for short-term use in most people. Some people experience heartburn and anal burning with the use of peppermint oil. In rare cases, some people may have an allergic reaction to peppermint oil.
What symptoms does IBgard treat?
IBgard has been shown in one small study to improve the common symptoms of IBS, which include diarrhea, constipation, abdominal cramping, and bloating.
Does IBgard help with acid reflux?
IBgard is not intended to treat acid reflux. Some people experience acid reflux as a result of taking peppermint oil products. However, IBgard has a special enteric coating which may reduce acid reflux compared to uncoated peppermint products.
When should you take IBgard?
For best results when IBS symptoms are active, IBgard instructions recommend taking two capsules 30–90 minutes before meals. If the dosage is missed, capsules can alternatively be taken after the meal.
Can you take IBgard on an empty stomach?
IBgard instructions direct users to take the product with water on an empty stomach 30–90 minutes before a meal. For safety, it's best to consult a doctor before taking IBgard or any supplemental product.
Is IBgard the same as peppermint oil?
IBgard's active ingredient is peppermint oil. It is advertised as being different than standard peppermint oil products because it has a special coating that allows the oil to reach the small intestine where it's needed.
Is IBgard a probiotic?
IBgard is not a probiotic product. Probiotics are microorganisms that offer various health benefits to the host. IBgard is a peppermint oil product intended to treat irritable bowel syndrome symptoms, likely by using the chemical properties of methanol within the peppermint.
The Bottom Line
Irritable bowel syndrome is not a well-understood disease. Until we can better determine the root causes, effective treatments will be difficult to prescribe, and medical professionals will need to treat the symptoms.
In some studies, Peppermint oil has been shown to treat the symptoms of IBS with moderate effectiveness.
While there are many generic peppermint products, IBgard uses an enteric coating on their medical food, which seems to help deliver the product to the intestines for better efficacy and fewer side effects.
The symptoms of IBS can mimic symptoms of more concerning diseases and should be evaluated by a physician.
Discuss taking peppermint oil or any supplement with your doctor to make sure it's right for you.
A Word from Our RD
While a discussion with your doctor can get the process of improving IBS symptoms started, seeing a registered dietitian may be a helpful addition to your care plan.
For example, managing symptoms with a low FODMAP diet led by your dietitian has been beneficial to many IBS patients. (12)
FODMAPs stand for oligosaccharides, disaccharides, monosaccharides, and polyols.
Gastrointestinal intolerance to these can trigger diarrhea in some people. A dietitian can teach patients which foods to avoid and discuss other foods that may help manage their symptoms.
Visit the Academy for Nutrition and Dietetics website to find a registered dietitian near you.
Thanks for your feedback!
In a few words, please tell us how this article helped you today.
Please let us know how we can improve this article by selecting your concern below.
Thank You! We appreciate your feedback.
*
Please select at least one topic:
Please Note: We cannot provide medical advice. This feedback will help us continue improving your user experience on WellnessVerge.
Please Note: We cannot provide medical advice. This feedback will help us continue improving your user experience on WellnessVerge.
At WellnessVerge, we only use reputable sources, including peer-reviewed medical journals and well-respected academic institutions.