Why You Can Trust Us
Every article and review on WellnessVerge is thoroughly researched and fact-checked by licensed health professionals. Our editorial team is made up of registered dietitians and medical doctors.
Every piece of content is also medically reviewed to ensure accuracy and alignment with sound scientific evidence and medical consensus. We only use peer-reviewed journals and reputable medical sources to form our conclusions and recommendations.
We operate with total editorial independence, and our editorial policies ensure that your well-being comes first. Based on our rigorous research, we only recommend products that are worth considering. We always disclose any ads or partnerships with brands featured on our site.
15 High-Fiber Foods to Add to Your Diet Today, According to a Dietitian
Getting enough fiber in your diet can improve overall health and wellness. This article will provide a list of high-fiber foods — some of which you most likely already have in your kitchen — and simple ways to add them to your diet.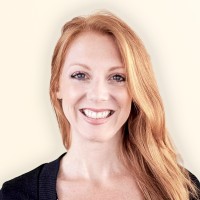 Medically Reviewed by
Natalie Olsen, MS, RDN, LD, ACSM-EP
Registered Dietitian, Certified Exercise Physiologist
Natalie is a registered dietitian, functional medicine practitioner and certified exercise physiologist with over 15 years experience in the health and wellness industry and holds a Master's degree in Human Nutrition and Functional Medicine through a collaborative program provided by the University of Western States and the Institute of Functional Medicine.

Importance of Fiber in Your Diet
Fiber is an important nutrient for health and wellness. However, most people are not getting enough fiber in their diet.
Numerous studies point to the significance of a high-fiber diet in promoting positive short- and long-term health outcomes. (1)
There are two types of dietary fiber:
Soluble Fiber: This is a type of fiber that dissolves in water and other body fluids to form a gel-like substance. Soluble fiber helps increase good bacteria in the colon and aids in the elimination of harmful substances like bad bacteria, toxins, and bad cholesterol, called LDL. (2)

Insoluble Fiber: This type of fiber does not dissolve but promotes movement through the digestive tract and creates bulk for the stool. This can be a benefit for those who have constipation or diarrhea. (2)
Examples of foods higher in soluble and insoluble fiber:
Soluble Fiber: Oats, peas, beans, apples, carrots, psyllium
Insoluble Fiber: Whole wheat flour, wheat bran, nuts, vegetables like cauliflower and greens beans
Although nutrition facts labels do not differentiate between the two types of fiber in foods, most high-fiber foods contain a combination of both.
It is best to eat a variety of high-fiber foods to get both soluble fiber AND insoluble fiber in the diet.
People who eat a variety of good sources of fiber, particularly whole plant foods, tend to have a lower risk for chronic diseases like cardiosvascular disease, type 2 diabetes, and certain cancers, like colon cancer. (3)
A fiber-rich diet is also linked to improving weight and digestion. (4, 5)
Still, most people in western cultures don't meet the minimum daily fiber intake recommendations.
The daily recommended amount of fiber is: (6)
| | Up to Age 50 | Over Age 50 |
| --- | --- | --- |
| Women | 25 grams | 21 grams |
| Men | 38 grams | 30 grams |
Surveys show that 95% of Americans are getting less than half of the suggested amount of dietary fiber on a typical day, or only about 12–15 grams. (7, 6)
This makes sense, given the fact that the western diet is often high in animal-derived products and ultra-processed convenience foods that don't offer much in the way of fiber. (8)
Fortunately, it's easy to increase your fiber intake by adding more whole, plant foods to your plate, like the ones discussed in this article.
If you aren't used to eating many foods that are rich in dietary fiber, you'll want to start slowly to avoid potential digestion issues that may happen if too much fiber is consumed too fast.
The following foods are versatile, contain significant amounts of fiber, and have the added benefit of offering many other nutrients that support optimal health.
Plus, you probably already have some of these good sources of fiber in your kitchen, waiting to be enjoyed in new ways.
1. Beans (6–10 grams per 1/2 cup)
Whether you prefer purchasing beans in their dried form to soak and cook or stocking your pantry with canned varieties, they're all inexpensive, versatile, and tasty sources of fiber, particularly soluble fiber.
Navy beans top the charts with almost 10 grams of fiber per 1/2 cup serving (91 grams), but all varieties of beans are full of fiber, offering around 6–10 grams in a 1/2-cup serving (around 82–91 grams), depending on the type of bean. (9, 10)
They're also generally high in protein, iron, calcium, and folate, as well as other vitamins and minerals. (9, 10)
This is the fiber content for various types of beans:
Ways to Enjoy Beans
Garbanzo Beans (Chickpeas): Add to a salad or soup, make traditional hummus, or roast into crunchy chickpeas for a fiber-packed snack. You can also use canned chickpeas for a quick and easy side dish — just rinse, drain, and enjoy hot or cold.
Navy Beans: Blend into a white bean hummus, add to soups, or use to top mixed green salads.
Kidney Beans: Add on top of nachos, use in a cold three-bean salad, or add to a taco bowl.
Black Beans: Puree into black bean dip, use in homemade brownie batter (black bean brownies), add to enchiladas with sweet potatoes, or mix with brown rice for a complete protein source.
2. Raspberries (4 grams per 1/2 cup)
Raspberries are one of the highest fiber-containing berries, with a 1/2 cup (72 grams) serving of whole raspberries containing 4 grams of fiber. They are also a great source of vitamin C and calcium. (13)
Ways to Enjoy Raspberries
On their own as a sweet and delicious snack.
Add to smoothies.
Top or mix in with cereal, oatmeal, or yogurt.
Mix in with a salad.
Mash with chia seeds for a simple homemade jam.
Add to pancake and muffin batters, or add on top of pancakes or waffles.
Eat a bowl of raspberries topped with chia seeds.
3. Chia Seeds (10 grams per 1 ounce)
Chia seeds may be small, but they're mighty and full of fiber. A 1-ounce (28.35 grams) serving of chia seeds provides just under 10 grams of dietary fiber. (14)
Ways to Enjoy Chia Seeds
Use raw chia seeds to add a subtle crunch to salads.
Sprinkle them on top of oatmeal, pancakes, a bowl of fruit, or yogurt.
Use them as a vegan alternative to eggs in baking. For recipes that call for one egg, gently mix 1 tablespoon of chia seeds with 3 tablespoons of water and let it sit for 5 minutes to gel.
Make chia pudding or jam by adding chia seeds to your milk of choice or pureed or frozen fruit.
Spread peanut butter on whole grain toast and sprinkle with chia seeds.
4. Avocado (9 grams per 1 medium avocado)
Avocados have gained popularity as they've become more accessible to consumers all year round. You can often find them pre-cut and sold in the frozen aisle as well.
The fiber content of avocados varies, but on average, one medium avocado without the skin and seed (about 136 grams) contains just over 9 grams of fiber. (15)
It also contains a little protein and is a great source of unsaturated fats, phosphorus, magnesium, potassium, folate, and other B vitamins. (15)
Ways to Enjoy Avocado
The ways to use avocados seem endless.
Mashing them to make guacamole.
Spreading onto whole-grain toast.
Adding avocado slices to burritos, soups, and salads.
Tossing avocado cubes in breadcrumbs and roasting them.
Adding to smoothies for a subtle and creamy flavor.
5. Lentils (8 grams per 1/2 cup, cooked)
Like beans and other legumes, lentils can be found in both dried and canned forms, making them perfect for stocking your cupboards.
A 1/2-cup serving of cooked lentils provides around 8 grams of fiber. Lentils are also a great source of protein, iron, magnesium folate, and other B vitamins. (16)
Ways to Enjoy Lentils
Lentils have a neutral flavor that can work well in many dishes.
Add lentils to soups and salads.
Use them to make a meatless lentil loaf.
Mix them into spaghetti sauce, or make marinated lentils as a fiber-rich side dish.
6. Oats (2 grams per 1/2 cup, cooked)
A 1/2 cup of cooked oats contains around 2 grams of fiber, with an emphasis on soluble fiber. They also provide iron, zinc, copper, and magnesium, among other micronutrients. (17)
Ways to Enjoy Oats
Cooking them to make a bowl of oatmeal (most common).
Use a food processor to puree oats into oat flour for baking.
Add them to homemade veggie burger patties.
Blend raw oats directly into smoothies for a little more fiber.
Make no-bake oatmeal energy bites by mixing oats with ingredients such as honey, peanut butter, and chocolate chips.
7. Nuts (2–3 grams per ounce)
All nuts are a great source of fiber, specifically insoluble fiber.
Adding a few varieties to your diet is an easy way to boost fiber intake. This might include raw or roasted almonds, macadamia, pistachios, and walnuts.
Nuts are also packed with protein, vitamin E, magnesium, and healthy fats. Almonds are an excellent source of calcium as well. (18, 19, 20)
Below is the fiber content for 1 ounce (28.35 grams) of various types of nuts:
Ways to Enjoy Nuts
As a snack on their own.
Add them to a homemade trail mix.
Crush and use to top muffins or waffles.
Add to salads or veggie burger patties.
Blend them into nut butter.
Add on top of yogurt or oatmeal.
Pair a piece of fruit with an ounce of nuts for a healthy high-fiber snack.
8. Green Peas (4.4 grams per 1/2 cup)
A 1/2-cup serving (80 grams) of cooked green peas has around 4.4 grams of fiber, with a good amount of that being insoluble fiber. (22)
Peas are also a good source of protein, potassium, magnesium, vitamins A, C, and K, folate, and other B vitamins. (22)
Green peas can be found canned, dried, or frozen.
Ways to Enjoy Green Peas
Add to soups.
Season and serve as a side dish.
Mix into pasta dishes and casseroles.
Add to a scrambled breakfast dish.
9. Quinoa (2.5 grams per 1/2 cup, cooked)
You'll get around 2.5 grams of fiber in a 1/2-cup serving (92.5 grams) of cooked quinoa. Quinoa is also high in protein, as well as trace nutrients like folate, copper, manganese, magnesium, iron, and zinc.(23)
Plus, quinoa is naturally gluten-free for anyone who needs to avoid gluten.
Ways to Enjoy Quinoa
You can use quinoa in just about any way you would use rice.
Add it to soups.
Use it for veggie burgers.
Include it as a base for stir fry and roasted veggies.
Make a quinoa bowl with mixed veggies.
10. Broccoli (5 grams per 1 cup)
All vegetables contain some dietary fiber and are a great way to improve daily intakes.
One cup (78 grams) of cooked, chopped broccoli contains around 5 grams of fiber. It's also a good source of folate, vitamins C, and K1, and contains some iron. (24)
Ways to Enjoy Broccoli
Eat raw broccoli alongside hummus or another dip.
Cook broccoli by steaming, roasting, grilling, or frying it with olive oil and adding it as a side dish.
Add broccoli to soups.
Toss into pasta salads or make into casseroles.
Blend broccoli into homemade veggie tots.
Add to a smoothie with fruit to give you a nutrient boost without the strong taste of broccoli.
Add to egg quiche cups.
11. Beets (3.8 grams per 1 cup, raw)
Beets are a great way to add fiber to your diet, with 1 cup (136 grams) of raw beets containing almost 4 grams. Beets are a good source of potassium and as a bonus, they also contain nitrates. (25)
Nitrates increase levels of nitric oxide in the body, which is linked to improved cardiovascular health and can even enhance athletic performance. (26, 27)
Beets have become a popular appetizer and side dish at many restaurants. You can also enjoy them at home.
Ways to Enjoy Beets
Buy frozen, pre-cut beets and roast them in the oven.
Thinly cut beets and bake them for a crunchy snack.
Chop and add cold beets to the top of a salad.
Enjoy beets mixed with goat cheese and walnuts for a snack.
Puree beets with hummus for a nutritious dip with crackers and other veggies like cucumbers, carrots, or tomatoes.
If you aren't a fan of the flavor of beets, add them to a smoothie mixed with fruits like berries and bananas.
12. Sweet Potatoes (3.8 grams per 1 medium potato, with skin)
The sweet potato is a tuber that has a sweet, delicious flavor. A medium sweet potato with the skin (114 g) contains around 3.8 grams of fiber.
Sweet potatoes are orange in color due to the high content of beta carotene, an antioxidant that converts to vitamin A. (28)
They also contain vitamin C and B6.
Ways to Enjoy Sweet Potatoes
Wrap the potato in foil or chop into smaller pieces and bake in the oven.
Make sweet potato toast — slice the sweet potatoes lengthwise into 1/4–1/2-inch thick slices, bake or toast them, then add your favorite toppings, such as nut butter, avocado, bananas, and eggs.
Slice very thin and bake to make crunchy sweet potato chips.
Make sweet potato fries by cutting them into slices and baking with olive oil and herbs like garlic, pepper and paprika.
Add cooked sweet potatoes to a salad for a high fiber and energizing topping.
13. Pears (7 grams per 1 large pear)
When it comes to fruits with the highest fiber, pears are one of the best options. One large pear (230 grams) contains 7 grams of fiber. (29)
Including pears in your diet is a tasty and nutritious way to not only add fiber, but also some copper, folate, potassium, and vitamin C.
Tip: It's best to keep the skin on for the most fiber.
Ways to Enjoy Pears
Eat on their own as a sweet snack or pair with some nuts.
Add to oatmeal, salads, or smoothies.
Complement chicken or pork with a side of poached or roasted pears.
Pair with your favorite cheese, like gouda or goat cheese.
14. Artichoke (6.8 grams per 1 medium artichoke)
Artichokes are a nutritious and delicious way to get vitamin C, magnesium, phosphorus, potassium, folate, and vitamin K. They provide almost 7 grams of fiber per 1 medium artichoke (120 g). (30)
You can also get fiber from using the artichoke hearts, which provide about 4 grams of fiber per 80-gram serving. (31)
Ways to Enjoy Artichoke
Boil a whole artichoke and enjoy with lemon juice and olive oil.
Cut in half and roast or bake.
Add artichoke hearts to dips, soups, pastas, and salads.
Bake artichoke hearts with olive oil, lemon juice and garlic, then top with parmesan cheese for a great side dish.
15. Brussels Sprouts (4 grams per 1 cup)
Brussels sprouts have gained popularity over the years, and with good reason. They are nutrient dense, tasty and versatile.
A 1-cup serving (156 grams) of brussels sprouts will give you 4 grams of fiber, while also being one of the best sources of vitamin C. (32)
They also contain vitamin K, folate, and carotenoids like beta carotene, lutein, and zeaxanthin, which are used as antioxidants in the body. (32)
Ways to Enjoy Brussels Sprouts
Spread out on a cookie sheet and bake them.
Make a cheesy Brussels sprouts bake or hash.
Make crunchy Brussels in the air fryer.
Shred them and add to a salad.
Cut in half and add to skewers for grilling.
Sauté Brussels with some olive oil and herbs.
Quick Reference Table
Serving Size
Amount of Fiber

% of Recommended Daily Intake

(up to age 50)

% of Recommended Daily Intake

(over age 50)

Beans
1/2 cup
6–10 grams

24%–40% (women)

16%–26% (men)

29%–48% (women)

20%–33% (men)

Raspberries
1/2 cup
4 grams

16% (women)

10.5% (men)

19% (women)

13% (men)

Chia Seeds
1 ounce
10 grams

40% (women)

26% (men)

48% (women)

33% (men)

Avocado
1 medium
9 grams

36% (women)

24% (men)

43% (women)
30% (men)
Lentils, cooked
1/2 cup
8 grams

32% (women)

21% (men)

38% (women)

27% (men)

Oats, cooked
1/2 cup
2 grams

8% (women)

5% (men)

9.5% (women)

7% (men)

Nuts
1 ounce
2–3 grams

8%–12 (women)

5%–8% (men)

9.5%–14% (women)

7%–10% (men)

Green Peas
1/2 cup
4.4 grams

18% (women)

12% (men)

21% (women)

15% (men)

Quinoa, cooked
1/2 cup
2.5 grams

10% (women)

7% (men)

12% (women)

8% (men)

Brocolli
1 cup
5 grams

20% (women)

13% (men)

24% (women)

17% (men)

Beets, raw
1 cup
3.5 grams

14% (women)

9% (men)

17% (women)

12% (men)

Sweet Potatoes, with skin
1 medium
3.8 grams

15% (women)

10% (men)

18% (women)

13% (men)

Pears
1 large
7 grams

28% (women)

18% (men)

33% (women)

23% (men)

Artichoke
1 medium
6.8 grams

27% (women)

18% (men)

32% (women)

23% (men)

Brussels Sprouts
1 cup
4 grams

16% (women)

10.5% (men)

19% (women)

13% (men)
The Bottom Line
Eating more fiber can be as simple as adding a few small servings of whole plant foods to your meals each day, like some of the ones listed above.
It is important to get a mix of soluble and insoluble fiber — which can be found in a variety of foods like whole grains, legumes, nuts, seeds, avocados, and fruits and vegetables.
The health benefits of eating fiber-rich foods are well-researched for digestion, including: (3)
Also, high-fiber foods are usually packed with other nutrients that are equally important to your health.
Daily fiber recommendations will vary based on age and sex, but aim to get at least 21–25 grams for women and 31–38 grams for men per day.
Focusing on a whole foods diet with plenty of plants can ensure you are meeting your daily fiber goals while adding health benefits at the same time.
Thanks for your feedback!
In a few words, please tell us how this article helped you today.
Please let us know how we can improve this article by selecting your concern below.
Thank You! We appreciate your feedback.
*
Please select at least one topic:
Please Note: We cannot provide medical advice. This feedback will help us continue improving your user experience on WellnessVerge.
Please Note: We cannot provide medical advice. This feedback will help us continue improving your user experience on WellnessVerge.
At WellnessVerge, we only use reputable sources, including peer-reviewed medical journals and well-respected academic institutions.
The Health Benefits of Dietary Fibre - PubMed

:
https://pubmed.ncbi.nlm.nih.gov/33096647/

Dietary fiber: Essential for a healthy diet - Mayo Clinic

:
https://www.mayoclinic.org/healthy-lifestyle/nutrition-and-healthy-eating/in-depth/fiber/art-20043983

Health effects of dietary fiber - PubMed

:
https://pubmed.ncbi.nlm.nih.gov/24876314/

Fiber Intake Predicts Weight Loss and Dietary Adherence in Adults Consuming Calorie-Restricted Diets: The POUNDS Lost (Preventing Overweight Using Novel Dietary Strategies) Study - PubMed

:
https://pubmed.ncbi.nlm.nih.gov/31174214/

The behavior of dietary fiber in the gastrointestinal tract determines its physiological effect – Taylor & Francis Online

:
https://www.tandfonline.com/doi/full/10.1080/10408398.2016.1180501

Should I be eating more fiber? - Harvard Health

:
https://www.health.harvard.edu/blog/should-i-be-eating-more-fiber-2019022115927

Perspective: Closing the Dietary Fiber Gap: An Ancient Solution for a 21st Century Problem - PubMed

:
https://pubmed.ncbi.nlm.nih.gov/27422499/

Westernized Diet is the Most Ubiquitous Environmental Factor in Inflammatory Bowel Disease - PubMed

:
https://pubmed.ncbi.nlm.nih.gov/30624192/

Beans, black, mature seeds, cooked, boiled, without salt –FoodData Central

:
https://fdc.nal.usda.gov/fdc-app.html#/food-details/173735/nutrients

Chickpeas (garbanzo beans, bengal gram), mature seeds, cooked, boiled, without salt –FoodData Central

:
https://fdc.nal.usda.gov/fdc-app.html#/food-details/173757/nutrients

Beans, navy, mature seeds, cooked, boiled, without salt – FoodData Central

:
https://fdc.nal.usda.gov/fdc-app.html#/food-details/173746/nutrients

Beans, kidney, red, mature seeds, cooked, boiled, with salt – FoodData Central

:
https://fdc.nal.usda.gov/fdc-app.html#/food-details/175242/nutrients

Raspberries, raw – FoodData Central

:
https://fdc.nal.usda.gov/fdc-app.html#/food-details/167755/nutrients

Seeds, chia seeds, dried – FoodData Central

:
https://fdc.nal.usda.gov/fdc-app.html#/food-details/170554/nutrients

Avocados, raw, California – FoodData Central

:
https://fdc.nal.usda.gov/fdc-app.html#/food-details/171706/nutrients

Lentils, mature seeds, cooked, boiled, with salt – FoodData Central

:
https://fdc.nal.usda.gov/fdc-app.html#/food-details/175254/nutrients

Cereals, oats, regular and quick, unenriched, cooked with water (includes boiling and microwaving), without salt –FoodData Central

:
https://fdc.nal.usda.gov/fdc-app.html#/food-details/173905/nutrients

Nuts, almonds – FoodData Central

:
https://fdc.nal.usda.gov/fdc-app.html#/food-details/170567/nutrients

Nuts, pistachio nuts, raw – FoodData Central

:
https://fdc.nal.usda.gov/fdc-app.html#/food-details/170184/nutrients

Nuts, macadamia nuts, raw – FoodData Central

:
https://fdc.nal.usda.gov/fdc-app.html#/food-details/170178/nutrients

Nuts, walnuts, english – FoodData Central

:
https://fdc.nal.usda.gov/fdc-app.html#/food-details/170187/nutrients

Peas, green, cooked, boiled, drained, with salt – FoodData Central

:
https://fdc.nal.usda.gov/fdc-app.html#/food-details/170102/nutrients

Quinoa, cooked – FoodData Central

:
https://fdc.nal.usda.gov/fdc-app.html#/food-details/168917/nutrients

Broccoli, cooked, boiled, drained, with salt – source

:
https://fdc.nal.usda.gov/fdc-app.html#/food-details/168510/nutrients

Beets, raw – FoodData Central

:
https://fdc.nal.usda.gov/fdc-app.html#/food-details/169145/nutrients

Acute Effects of Nitrate-Rich Beetroot Juice on Blood Pressure, Hemostasis and Vascular Inflammation Markers in Healthy Older Adults: A Randomized, Placebo-Controlled Crossover Study - PubMed

:
https://pubmed.ncbi.nlm.nih.gov/29165355/

Effects of Beetroot Juice Supplementation on Cardiorespiratory Endurance in Athletes. A Systematic Review - PMC

:
https://www.ncbi.nlm.nih.gov/pmc/articles/PMC5295087/

Sweet potato, cooked, baked in skin, flesh, with salt – FoodData Central

:
https://fdc.nal.usda.gov/fdc-app.html#/food-details/170134/nutrients

Pears, raw – FoodData Central

:
https://fdc.nal.usda.gov/fdc-app.html#/food-details/169118/nutrients

Artichokes, (globe or french), cooked, boiled, drained, with salt – FoodData Central

:
https://fdc.nal.usda.gov/fdc-app.html#/food-details/169311/nutrients

ARTICHOKE HEARTS – FoodData Central

:
https://fdc.nal.usda.gov/fdc-app.html#/food-details/1988378/nutrients

Brussels Sprouts | The Nutrition Source | Harvard T.H. Chan School of Public Health

:
https://www.hsph.harvard.edu/nutritionsource/food-features/brussels-sprouts/