Evidence Based Research
Our editorial team is made up of expert registered dietitians with extensive, real-world clinical experience who are highly trained in evaluating clinical research.
10 Fiber-Rich Foods to Add to Your Diet Today, According to a Dietitian
Most people are not getting enough fiber in their diet. This article offers simple steps on how to add more fiber-rich foods to your diet. You probably already have some of them in your kitchen.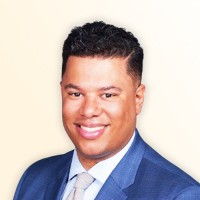 Medically Reviewed by
Anthony Dugarte, MD
Medical Reviewer
Anthony Dugarte, M.D., C.S.C.S. is a health and wellness writer and medical content reviewer. In addition to dedicating the last 7 years to medical research, Dr. Dugarte also has more than a decade of experience in strength and conditioning, nutrition, and rehabilitative exercise, as well as authoring and reviewing health and wellness-related content.

Fiber is an important nutrient for health.
Numerous studies point to the significance of a fiber-rich diet in promoting positive short- and long-term health outcomes. (1)
People who eat many good sources of fiber, particularly whole plant foods, tend to have a lower risk for chronic diseases like heart disease, type 2 diabetes, and certain cancers. (2)
They are also less likely to be overweight or obese and enjoy more bowel regularity.
Still, most people in western cultures don't meet the minimum daily recommended fiber needs, which is around 30 grams for the average healthy adult.
Surveys show that 95% of Americans are getting merely half of that amount, or less, on a typical day. (3)
This makes sense, given the fact that the western diet is often high in animal-derived products and ultra-processed convenience foods that don't offer much in the way of fiber. (4)
Fortunately, it's easy to increase your fiber intake by adding more whole plant foods to your plate, like the ones discussed in this article.
The following foods are versatile, fiber-rich, and have the added benefit of offering many other nutrients that support optimal health.
You probably already have some of them in your kitchen, waiting to be enjoyed in new ways.
If you aren't used to eating many foods that are rich in fiber, you want to start slowly.
1. Beans
Whether you prefer purchasing beans in their dried form to soak and cook or stocking your pantry with canned varieties, they're all an inexpensive and tasty source of fiber.
Not only are beans full of fiber, offering around 7 grams in a 1/2-cup serving, they're also generally high in protein, iron, calcium, and folate, as well as other micronutrients.
Here are a few ways to incorporate common types of beans into your diet:
Garbanzo beans (chickpeas): Mashed into chicken-less chickpea salad, added to soups, used to make traditional hummus, roasted into chickpea croutons
Cannellini or navy beans: Blended into a white bean hummus, added to soups or used to top mixed green salads
Kidney beans: On top of nachos, used in cold three-bean salad or taco soup
Black beans: Pureed into black bean dip, used in homemade brownie batter, in sweet potato black bean enchiladas
2. Strawberries
Strawberries are sweet and delicious on their own.
They also work well in smoothies, to top cereal, oatmeal, yogurt, and salads, mashed with chia seeds for a simple homemade jam, or added to pancake and muffin batters.
A cup of fresh strawberries contains around 3 grams of fiber. They're also packed with antioxidants and vitamin C.
3. Chia Seeds
Chia seeds may be small, but they're mighty and full of fiber. Just a 1/4-cup serving of chia seeds provides 12 grams of fiber.
You can use raw chia seeds to add a subtle crunch to salads or sprinkle them on top of oatmeal, pancakes, and yogurt.
Chia seeds work well as a vegan alternative to eggs in baking as well, like for making muffins, cakes, and waffles.
For recipes that call for one egg, gently mix 1 tablespoon of chia seeds with 3 tablespoons of water and let it sit for 5 minutes to gel.
Their natural thickening ability makes chia seeds a great ingredient in homemade pudding and jam, too.
4. Avocado
Avocados have gained popularity as they've become more accessible to consumers all year round. You can often find them pre-cut and sold in the frozen aisle as well.
Mash avocados into guacamole or spread them onto whole-grain toast.
Add avocado slices to burritos, soups, and salads, or toss avocado cubes in breadcrumbs and roast them.
You can even add it to smoothies for a subtle and creamy flavor.
One average avocado can provide around 10 grams of fiber. It's also a great source of unsaturated fats, protein, phosphorus, potassium, folate, and other B vitamins.
5. Lentils
Like beans, lentils can be found in both dried and canned form, making them perfect for stocking your cupboards.
Lentils have a neutral flavor that can work well in many dishes.
A 1/2-cup serving of cooked lentils provides around 7 grams of fiber. Lentils are also a great source of protein, iron, folate, and other B vitamins.
Add lentils to soups and salads, use them to make a meatless lentil loaf, mix them into spaghetti sauce, or make marinated lentils as a fiber-rich side dish.
6. Oats
The most common way to enjoy oats is by cooking them to make a bowl of oatmeal.
However, you can also use a food processor to puree oats into oat flour for baking, add them to homemade veggie burger patties, or blend a couple of spoonfuls into smoothies for a little more fiber.
A cup of cooked oatmeal contains around 4 grams of fiber. They also provide some iron, zinc, copper, and magnesium, among other micronutrients.
Dig Deeper: Top Health Benefits of Oats and Oatmeal
7. Nuts
All nuts are a great source of fiber, so adding a few varieties to your diet is an easy way to boost fiber intake.
For instance, this might include raw or roasted almonds, cashews, and walnuts.
Nuts are a great snack on their own, used in a homemade trail mix, crushed and used to top muffins or waffles, added to salads or veggie burger patties, or blended into nut butter.
A 1/4-cup serving of chopped walnuts contains 3 grams of fiber.
Nuts are also packed with protein, vitamin E, and unsaturated fats. Almonds are an excellent source of calcium as well.
8. Green Peas
A 1/2-cup serving of green peas has around 4 grams of fiber. Peas are also a good source of protein, vitamins A, C, and K, folate, and other B vitamins.
Green peas can be found canned, dried, or frozen. They're easy to add to soups, serve as a side dish, mix into pasta dishes and casseroles, or add to a scrambled breakfast dish.
9. Quinoa
You'll get around 3 grams of fiber in a 1/2-cup serving of cooked quinoa.
Quinoa is also high in protein, as well as trace nutrients like folate, copper, manganese, magnesium, iron, and zinc.
You can use quinoa in just about any way you would use rice. Add it to soups, use it for veggie burgers, or as a base for stir fry and roasted veggies.
Plus, quinoa is naturally gluten-free for anyone who needs to avoid gluten.
10. Broccoli
One cup of raw, chopped broccoli contains around 3 grams of fiber. It's a good source of folate, vitamins C and K1, and contains some iron.
Many people enjoy broccoli florets eaten raw alongside hummus or another dip.
You can also cook broccoli by steaming, roasting, grilling, or frying it with some olive oil.
Broccoli works well in soups, tossed into pasta salads, made into casseroles, and even blended into homemade veggie tots.
The Bottom Line
Eating more fiber can be as simple as adding a few small servings of whole plant foods to your regular diet, like some of the ones listed above.
The benefits of eating fiber-rich foods are well-researched for digestion, weight management, and maintaining normal cholesterol.
Also, fiber-rich foods are usually packed with other nutrients that are equally important to your health.
Aim to get at least 30 grams a day of fiber from the foods mentioned above or other whole grains, fruits, or vegetables.
Thanks for your feedback!
In a few words, please tell us how this article helped you today.
Please let us know how we can improve this article by selecting your concern below.
Thank You! We appreciate your feedback.
*
Please select at least one topic:
Please Note: We cannot provide medical advice. This feedback will help us continue improving your user experience on WellnessVerge.
Please Note: We cannot provide medical advice. This feedback will help us continue improving your user experience on WellnessVerge.
At WellnessVerge, we only use primary references for our articles, including peer reviewed medical journals or well-respected academic institutions.