WellnessVerge is reader-supported. We may earn a commission when you make a purchase through the links on this page. Learn more about our process here.
Why You Can Trust Us
Every article and review on WellnessVerge is thoroughly researched and fact-checked by licensed health professionals. Our editorial team is made up of registered dietitians and medical doctors.
Every piece of content is also medically reviewed to ensure accuracy and alignment with sound scientific evidence and medical consensus. We only use peer-reviewed journals and reputable medical sources to form our conclusions and recommendations.
We operate with total editorial independence, and our editorial policies ensure that your well-being comes first. Based on our rigorous research, we only recommend products that are worth considering. We always disclose any ads or partnerships with brands featured on our site.
Align Probiotic Review: A Dietitian's Detailed Look
Align Probiotic 24/7 Digestive Support is formulated to support and maintain a healthy digestive system. The probiotic strain used in Align has been shown to help some patients with IBS symptoms like abdominal discomfort and bloating, but the research is not consistent.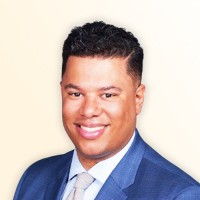 Medically Reviewed by
Anthony Dugarte, MD
Medical Reviewer
Anthony Dugarte, M.D., C.S.C.S. is a health and wellness writer and medical content reviewer. In addition to dedicating the last 8 years to medical research, Dr. Dugarte also has more than a decade of experience in strength and conditioning, nutrition, and rehabilitative exercise, as well as authoring and reviewing health and wellness-related content.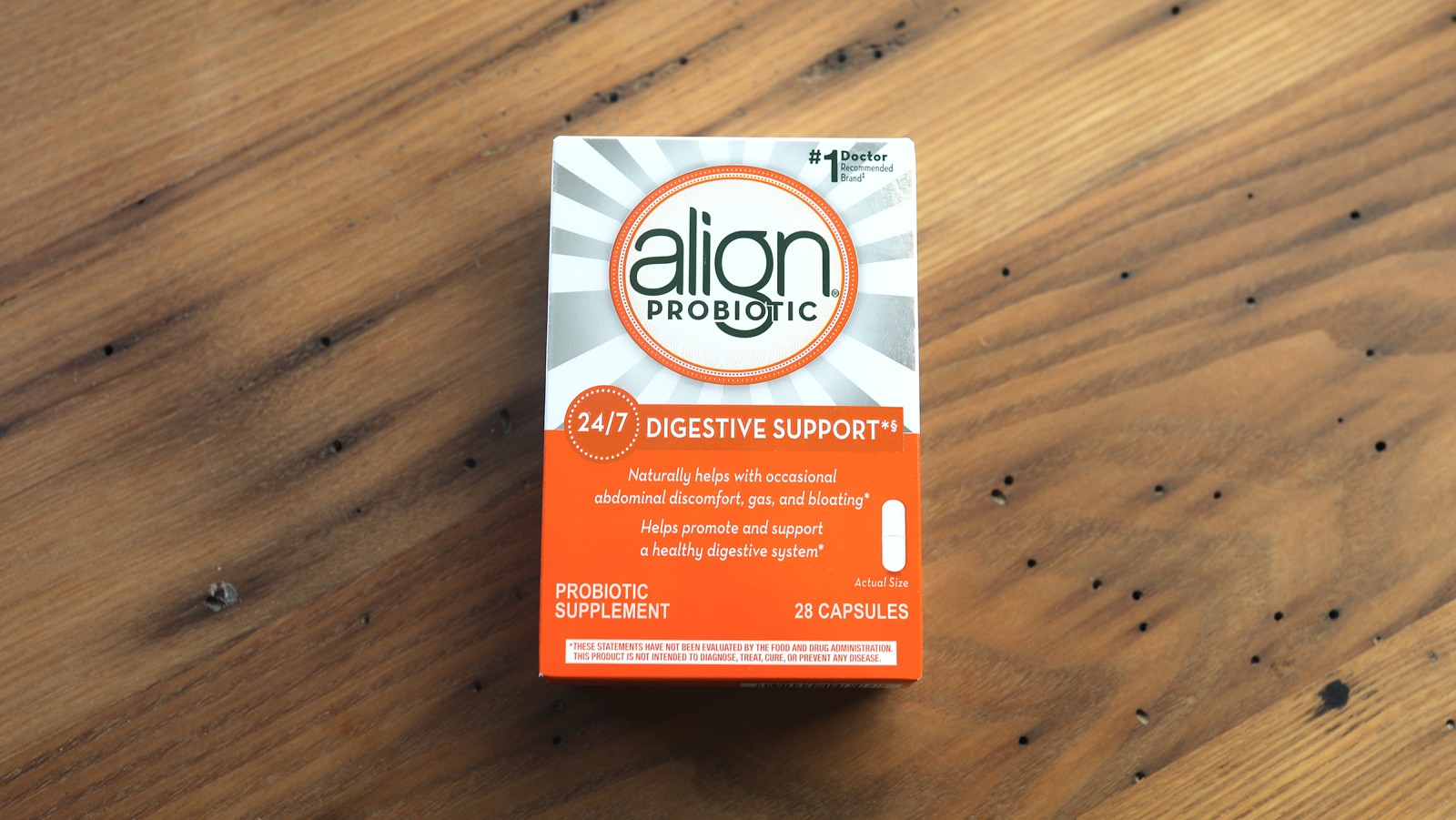 Pros

Some studies back the claims of this product
It's been on the market for several years and has acquired high reviews from customers according to several retailer websites

Cons

There's no independent third-party testing label
There's no way to know if this single strain of bacteria is what a consumer needs until they try the product
What Is Align Probiotic?
Align Probiotic 24/7 Digestive Support is a supplement that claims to protect against occasional digestive upset and imbalance and help maintain normal bowel function.
It contains the probiotic Bifidobacterium longum subsp. longum 35624.
Align Probiotic is marketed as a supplement for daily use, not to treat specific problems.
Probiotics are specific strains of live microorganisms that have been shown to help us in some way when taken in adequate amounts. [source]
Bifidobacterium longum subsp. longum 35624, previously known as Bifidobacterium longum infantis 35624, is a well-studied probiotic bacterium. Align claims to be the only probiotic on the market to contain this strain of bacterium.
Align Probiotic advertises several products on their website. The one being reviewed in this article, Align Probiotic 24/7 Digestive Support, comes in three forms – capsules, extra strength capsules, and chewable gummies.
Some of Align's other products use the same bacterial strain but add other ingredients to target additional problems, like melatonin for sleep and ashwagandha for stress relief.
Align also makes colic relief drops for babies and a children's probiotic product that use different bacteria strains.
The label claims that the product contains one billion live bacteria colony-forming units (CFUs) when manufactured and an effective level of bacteria (10 million CFUs) until the "best by" date.
When probiotic supplements are recommended, health care professionals generally recommend choosing products with at least 1 billion CFUs. (1)
Align does not have a third-party testing seal. Because supplements aren't well-regulated by the FDA, third-party testing companies help ensure products for quality and purity of ingredients.
Summary
Align Probiotic 24/7 Digestive Support is one of many probiotic supplements offered by Align Probiotic.
The product's single active ingredient is a well-studied microorganism that may support the digestive system.
Is Align Probiotic Effective?
The active ingredient in the Align Probiotic 24/7 Digestive Support is Bifidobacterium longum subsp. longum 35624, also referred to as Bifidobacterium 35624. This bacterium is trademarked by Align.
Align uses a freeze-dried process on their microorganisms, which retains the quality of the probiotics without a need for refrigeration.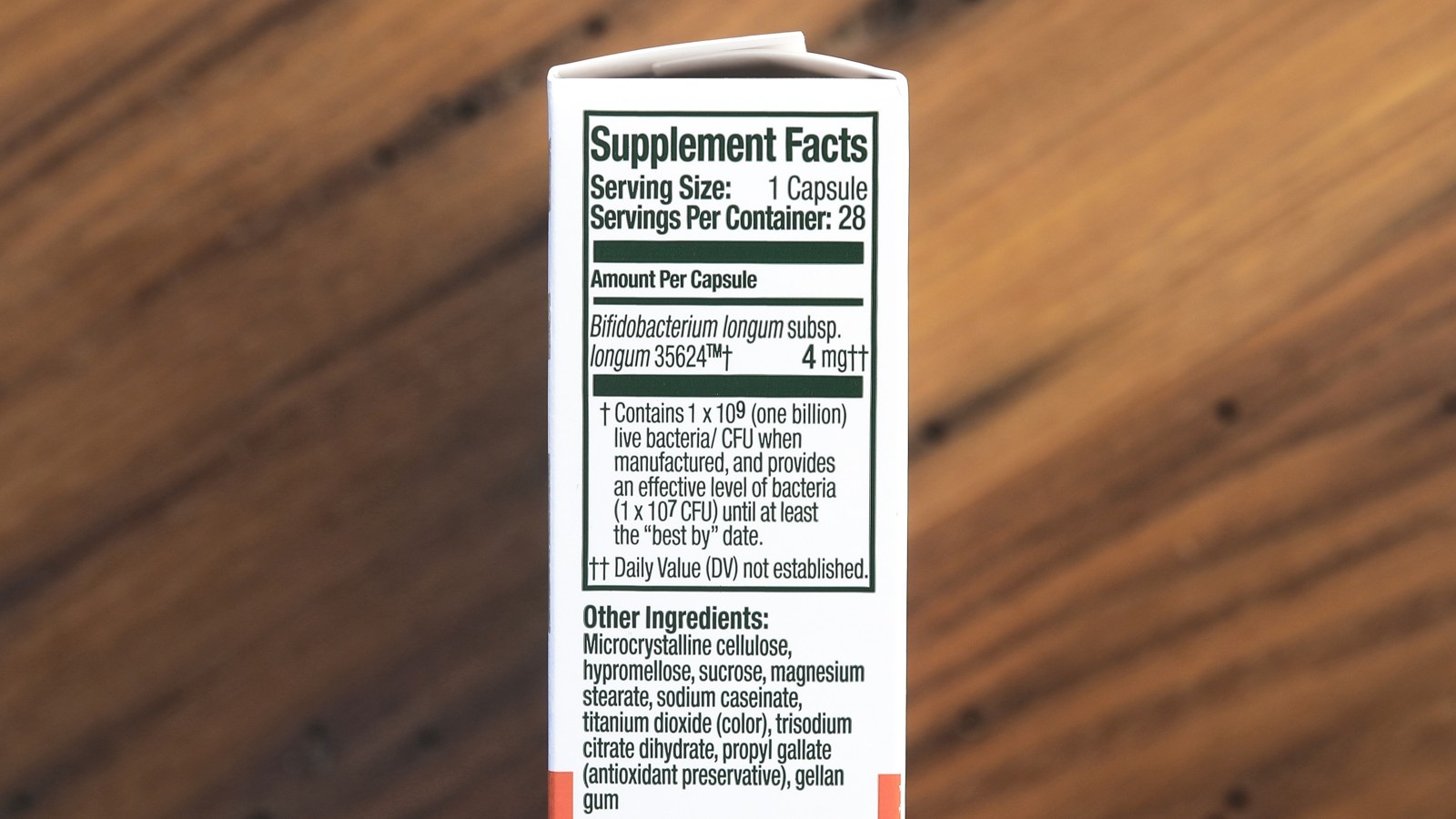 The manufacturers of the product claim that Align Probiotic:
Naturally helps with occasional abdominal discomfort, gas, and bloating.
Helps promote and support a healthy digestive system.
Studies of Bifidobacterium 35624 have generally involved patients with irritable bowel syndrome (IBS), a digestive disorder with several symptoms, including painful gas, bloating, diarrhea, and constipation.
In 2005, one double-blind study had 77 people with IBS symptoms treated with 10 billion CFUs of Bifidobacterium 35624 for 8 weeks. (2)
At the end of the study, patients who took the probiotic showed less bloating and pain than those who took the placebo.
In addition, inflammation markers in most of the Bifidobacterium candidates' blood were normalized by the end of the study. This means their bloodwork showed healthy improvements for the patients.
In 2006, 332 IBS patients were randomized with different doses of Bifidobacterium 35624. They either took 1 million, 100 million, or 10 billion CFUs for four weeks.
The group who took 100 million CFU had significant improvement in their abdominal discomfort.
Not all studies of Bifidobacterium 35624 show that the probiotic works for every patient.
Another analysis of five studies in 2016 showed that patients treated with only Bifidobacterium 35624 did not find relief from symptoms, while those who took a combination of probiotics including Bifidobacterium 35624 did show improvement.
Another double-blind study published in 2017 challenged the effectiveness of Bifidobacterium 35624. They found no significant change in abdominal bloating and discomfort after 4 weeks of treatment with 1 billion CFUs.
Summary
Studies regarding the effectiveness of Bifidobacterium 35624 treatment for abdominal discomfort and bloating are somewhat conflicting.
In some studies, it seems to work, but it isn't clear if it works better in combination with other probiotic strains.
Support for Claimed Benefits
Below is our summary of the available evidence for the claimed benefits of Align Probiotic Supplement 24/7 Digestive Support based on the available research:
Protects against occasional digestive upset, digestive imbalance, and maintain normal bowel function

4

/5
Helps promote and support a healthy digestive system

3

/5
The studies around the primary strain in Align Probiotic 24/7 Digestive Support and benefits for digestive health are conflicting. While it may help, relying on just one strain may not address all digestive concerns.
Side Effects, Safety, and Dosage
I found no studies that reported significant side effects studies of using Bifidobacterium. An analysis of several studies concluded that the probiotic is safe for most patients.
People with lactose intolerance or allergies to milk should be cautious as this product does contain milk.
The dosage of Align Probiotic 24/7 Digestive Support is one capsule or chewable tablet daily.
The standard 24/7 Digestive Support capsule and chewable tablet each contain 1 billion colony-forming units (CFUs). 24/7 Digestive Support Extra Strength contains 5 billion CFUs.
Another study showed that 1 billion CFUs were most effective in treating patients with irritable bowel syndrome. (3)
It is not clear if more CFUs are necessarily better; research is still unclear on what the optimal CFU number is.
Always discuss beginning any new medications, including herbal supplements or probiotics, with your doctor before you start to be certain they're safe for you.
Summary
In general, probiotics seem safe for most people. Always consult a doctor before beginning a new medication or supplement.
Cost
Align Probiotic 24/7 Digestive Support holds the trademark on a well-studied strain of bacteria. While this adds value to their products, it may be why their price is higher than comparable products.
The cost for the product varies on where it is purchased and the number of capsules in the bottle. The website does not sell them directly but provides links to reputable sellers.
I found the best price for Align Probiotic 24/7 Digestive Support on Amazon. The cost was $49.48 for 63 capsules, or about 79 cents each.
The price also varies based on the formulation. The chewable tablet version at Amazon only came in a 24 pack and is more expensive at $28.49 or $1.18 each.
At more than a dollar a day, this may be expensive for some budgets.
There are dozens of probiotics with similar claims and excellent reviews on Amazon, which were about half the cost of Align.
Align offers a 60-day money-back guarantee if the customer does not love the product. The customer will need to provide the original receipt and UPC code, along with some basic information.
Summary
The cost for Align Probiotic 24/7 Digestive Support is higher than some other products, but the value may be worth it since it uses a well-studied bacterium.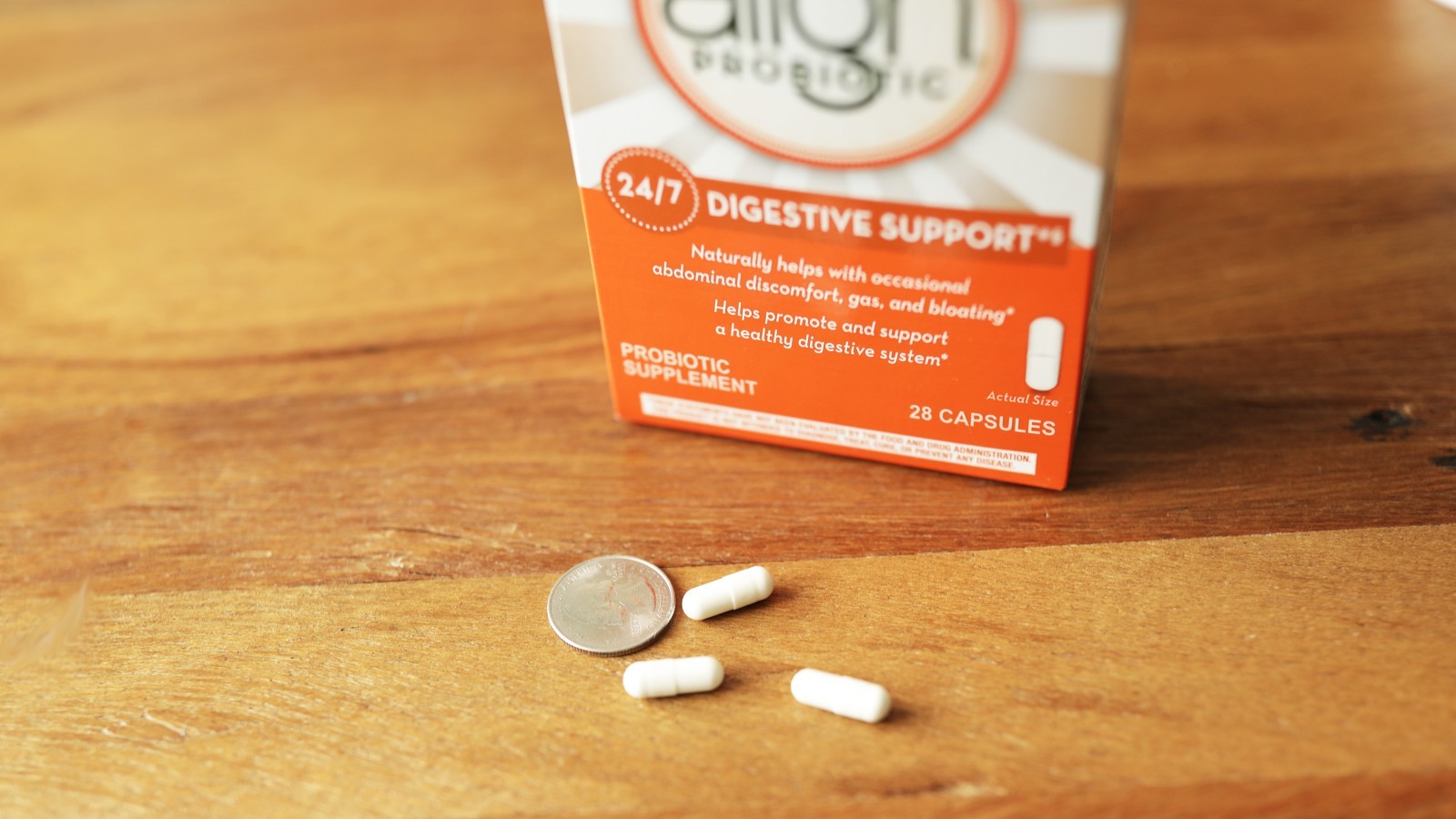 How Align Probiotic Compares to Alternatives
Align Probiotic supplements contain only one strain of bacterium, which means it would only help consumers who need that particular strain.
Many probiotic supplements contain several strains of bacteria, which increases the chances of finding the right fit.
For example, a product like Garden of Life Colon Care probiotics has a lot more packed into their product. It contains 50 billion CFUs and 33 different strains of bacteria that target digestive problems like constipation.
Align Probiotic supplements are not independently tested by a third party. This makes it difficult for medical professionals to make a recommendation because there's no guarantee of quality or purity of ingredients.
This is especially important for living probiotics, which are vulnerable to temperature extremes and poor handling.
In comparison, TrueNature Advanced Digestive Probiotic, is third-party tested by USP. It is marketed for digestive health.
It advertises 10 billion CFUs in its product and 12 different strains of bacteria, including several strains of Bifidobacterium and Lactobacillus that have been shown to help with IBS symptoms, immune health, and mental health.
Another product, Member's Mark 10 Strain Probiotic, contains 10 billion CFU's and is third-party tested by USP.
Member's Mark includes ten strains, including two Bifidobacterium strains which may boost the immune system.
Summary
While Align contains what is considered an adequate amount of a probiotic with some research to support its benefits, it's not third-party tested. And it only has one strain, which may not be the exact microbe your body needs.
There are other probiotic supplements that provide third-party testing and include a variety of microbes.
Related: Best Probiotics of 2022, According to Dietitians
Frequently Asked Questions
Does everyone need a probiotic supplement?
No. If you are healthy and feel good overall, there are a few reasons to spend money on a probiotic supplement.
However, if you have certain conditions, especially those related to digestive health, you may benefit from a probiotic supplement. Talk to your doctor about your symptoms and ask which supplement may be a good fit for you.
Are refrigerated probiotics better than shelf-stable brands?
Not necessarily. Shelf-stable probiotics are carefully processed so that they are in a dormant but still-living state until you ingest them.
Probiotics that require refrigeration may be more sensitive to temperature changes and may lose quality if they aren't handled properly during shipping.
How long should it take a probiotic to work?
The time it takes a probiotic to work depends on the problem being treated, the severity of symptoms, and the probiotic being used.
If a probiotic is right for the patient's condition, many people find relief within 2–6 weeks.
The fact is that there isn't enough research completed yet to know how long it may take a probiotic to work, or if it will work at all.
Can I take probiotics with my medications?
Always ask your doctor whether it's safe to take your medications with probiotics or any other supplement.
The Bottom Line
While the study of probiotics is still in its infancy, many people have found relief with their use.
Align Probiotic 24/7 Digestive Support trademarks a specific bacterium, Bifidobacterium longum subsp. longum 35624, which has been shown to relieve IBS symptoms in some studies but not in others.
If this bacterium is missing from the consumer's microbiome, taking Align Probiotic may help alleviate symptoms. It isn't possible to know without trying the product.
While the cost may be high for some, there is a money-back guarantee if you are not satisfied.
Well-studied probiotics seem to be safe for most people; however, it's always best to talk to a doctor before trying a new supplement.
Next Steps
When someone is suffering from mild or occasional symptoms of IBS, I recommend dietary changes before purchasing supplements.
For example, probiotic foods like yogurt, kefir, miso, and sauerkraut each contain several strains of active and live cultures and may work as well as a probiotic supplement.
Your diet should also include high-fiber prebiotic foods, which are necessary for supporting the gut microbiome.
As always, it's important to discuss symptoms with your doctor before self-medicating with supplements.
Thanks for your feedback!
In a few words, please tell us how this article helped you today.
Please let us know how we can improve this article by selecting your concern below.
Thank You! We appreciate your feedback.
*
Please select at least one topic:
Please Note: We cannot provide medical advice. This feedback will help us continue improving your user experience on WellnessVerge.
Please Note: We cannot provide medical advice. This feedback will help us continue improving your user experience on WellnessVerge.