WellnessVerge is reader-supported. We may earn a commission when you make a purchase through the links on this page. Learn more about our process here.
Why You Can Trust Us
Every article and review on WellnessVerge is thoroughly researched and fact-checked by licensed health professionals. Our editorial team is made up of registered dietitians and medical doctors.
Every piece of content is also medically reviewed to ensure accuracy and alignment with sound scientific evidence and medical consensus. We only use peer-reviewed journals and reputable medical sources to form our conclusions and recommendations.
We operate with total editorial independence, and our editorial policies ensure that your well-being comes first. Based on our rigorous research, we only recommend products that are worth considering. We always disclose any ads or partnerships with brands featured on our site.
Multi-GI 5 Review: Quality Formula for Gut Health, But Underdosed
There is a lot to like about Multi-GI 5. Alongside a healthy diet, it offers a convenient way to add prebiotics, probiotics, and other nutrients to support your digestive health. But the ingredients may be underdosed.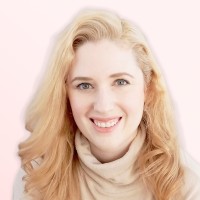 Medically Reviewed by
Anastasia Climan, RDN, CD-N
Registered Dietitian Nutritionist
Anastasia Climan is a registered dietitian whose career progressed into public health, corporate wellness, and private practice roles. She earned a Bachelor of Science from the University of Connecticut's Coordinated Undergraduate Dietetics Program in 2011. She's led wellness initiatives on HIV/AIDS, children's health, and diabetes.

Key Insights (TL;DR)
Multi-GI 5 is a comprehensive supplement that contains several probiotics and prebiotics for gut health, digestion, and weight loss, as well as other nutrients for a healthy gut lining.
The ingredients used in Multi-GI 5 are well-studied for their role in digestive health. However, a single serving of this product contains lower doses of these ingredients than the amounts used in studies, so they may be underdosed.
Multi-GI 5 is for anyone looking for a convenient way to add various gut-supporting ingredients to their daily nutrient intake.
Multi-GI 5's ingredients are generally considered safe with no adverse side effects.
To experience this supplement's benefits, combining it with a well-balanced diet, active lifestyle, and stress management is essential.
Buying Multi-GI 5 at the regular price makes it more expensive than similar products. However, the subscription and bulk options offer a significant discount.
The brand offers a 90-day money-back guarantee. If you are not 100% satisfied with the product, you can get a refund, including on opened packages.
Things Multi-GI 5 Gets Right
Contains clinically-studied ingredients.
Contains prebiotics and probiotics for optimal benefit.
The supplement offers a convenient way to add a variety of nutrients to help support a healthy gut and digestion.
Includes additional nutrients to support gut health.
The brand offers a 90-day money-back guarantee that covers opened products (minus shipping).
Important Considerations
A single serving of Multi-GI 5 offers a smaller dose of probiotics and other nutrients than what has been used in scientific studies.
Buying the product at the regular price may be expensive for some.
Multi-GI 5 in a Nutshell
Multi-GI 5 offers a comprehensive product containing prebiotics, probiotics, L-glutamine, and other nutrients meant to support various areas of digestive health that may improve your overall health.
Current scientific research shows a significant connection between our digestive health and general wellness. (1) Many scientists even refer to the gut as the "second brain" because a healthy gut plays a role in many areas of our health and protects against many health conditions. (2)
Multi-GI 5 is based on the idea that optimal gut health is essential for anyone wanting to improve their overall health. It is formulated by Unify Health Labs, a company founded by music icon Randy Jackson.
How to Prep and Taste (Spoiler: We Like the Taste)
The brand recommends mixing a scoop of Multi-GI 5 powder (5.9 g) with the liquid of your choice (like water or tea) once a day. For improved gut health, it is best to take this product daily.
Multi-GI 5 is available in two flavors, strawberry lemonade and lemon limeade.
Multi-GI 5's powder smells citrusy and like strong lemonade. The strawberry lemonade flavor dissolved easily in our test with room-temperature water. It did not change the texture of the water and did not have that powdery, clunky, or chalky taste and feel.
It has a pleasant taste, is sweet (but not overly sweet), and can be easily taken daily. Overall, we think most people should not have an issue drinking it.
Expand to See Supplement Facts
One serving of Multi-GI 5 contains:
Calories: 15
Total Carbohydrates: 5 g
Dietary Fiber: 4 g
Sodium: 15 mg
Iron: 1 mg
Zinc (Zinc Carnosine): 1 mg
Prebiotic Blend: 4 g — Oligosaccharide (Inulin from chicory root)
GI Health Blend: 433 mg — Fermented L-glutamine, Zinc Carnosine Complex, Magnesium Beta-Hydroxybutyrate, Deglycyrrhizinated Licorice Root Extract (<1% Glycyrrhizic Acids), Black Pepper Extract (fruit) (BioPerine®), Berberine Hydrochloride
Probiotic Blend: 37.64 mg — Lactobacillus gasseri, Bacillus coagulans (as ProDURA®), Lactobacillus rhamnosus, Lactobacillus casei, Lactobacillus plantarum
Other Ingredients: Citric Acid, Natural Flavor, Natural Sweetener Blend (Erythritol, Oligosaccharides, Natural Flavor), Enzymatically Modified Stevia, Silica, Monk Fruit Extract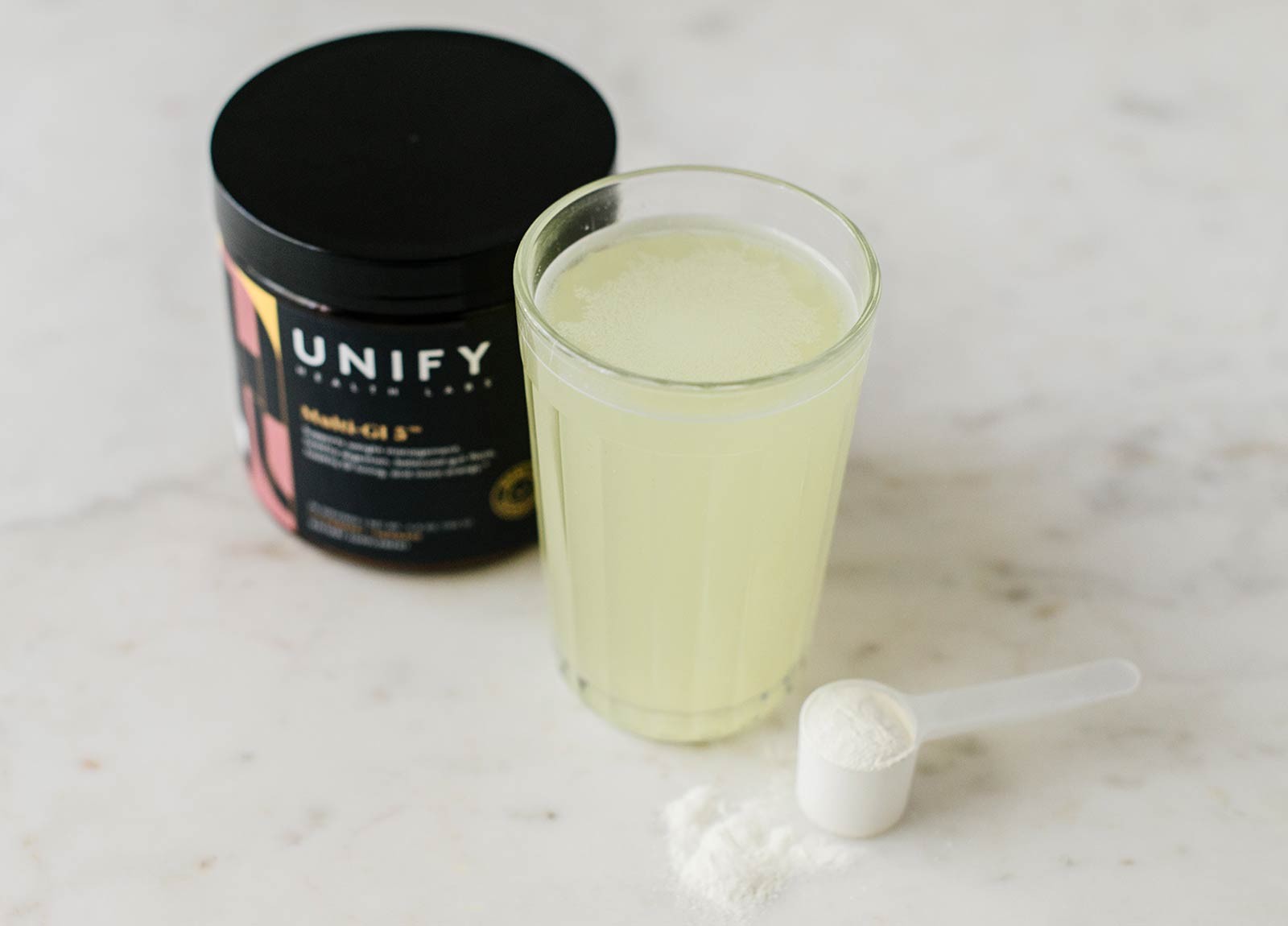 Pricing: Avoid Regular Price If You Can
Multi-GI 5 is available only online from the brand's website.
| | Regular Price | Subscription Price |
| --- | --- | --- |
| 1 Jar (30-day supply) | $49.95 | $44.95 |
| 3 Jars (90-day supply) | $134.85 ($44.95 per jar) | $121.95 ($40.65 per jar) |
| 6 Jars (180-day supply) | $254.70 ($42.45 per jar) | $229.95 (38.33 per jar) |
Shipping is free on all orders over $50 or with a subscription. Multi-GI 5 offers a 90-day money-back guarantee, including for opened products. If you are not fully satisfied with your purchase, you will be issued a full refund minus the shipping cost.
Multi-GI 5 is intended to be taken consistently over time to experience results, so buying it in bulk offers the best value. You can take advantage of the brand's 90-day guarantee if you don't see enough benefits. (Make sure you fully understand the terms of the guarantee before making your purchase.) We recommend starting with a 90-day supply, as this will give you a reasonable period of time to test how helpful Multi-GI 5 will be for you.
Key Benefits of Multi-GI 5
While Multi-GI 5 has not been evaluated as a whole supplement, the ingredients that make up this formulation have been researched individually and shown to help address digestive issues, support gut health, support energy, and help with weight management.
Below we break down each benefit you may experience and the scientific research behind the ingredients.
Relief from Digestive Issues
Probiotic supplementation in healthy adults may improve the concentration of beneficial gut bacteria, leading to improved digestion, better bowel movements, and enhanced immune system function. (3)
Multi-GI 5 contains Bacillus coagulans (as ProDura®), which has been shown to alleviate symptoms of digestive issues and IBS, such as bloating and cramping, abdominal pain, diarrhea, and constipation. (4)
Finally, Fructooligosaccharide is a fiber source that can also act as a mild laxative. (5)
Energy Support
Clinical studies have shown that probiotics may increase energy production from food. This means that the probiotic works to help your body extract energy from the food you eat as efficiently as possible, which translates into you feeling less-fatigued during various physical tasks throughout the day. (1, 6)
Also, this supplement contains L-glutamine, which studies show may help reduce fatigue during your workout and exercise, thus enhancing your exercise routines or other physical tasks. However, studies haven't demonstrated that L-glutamine alone can boost energy if you're not physically active. (7, 8)
Weight Management
Multi-GI 5 contains Lactobacillus gasseri, L. rhamnosus, and L. plantarum in its formulation. Specifically, studies show that supplementation with Lactobacillus gasseri and L. rhamnosus strains improved weight loss and significantly reduced body fat percentage, waist circumference, and appetite regulation. (9, 10)
Studies on L. plantarum showed promising weight loss effects as well, but the research was done on mice. Although a good first step, it's not enough to say that you may experience the same due to this specific strain. (11)
Finally, Multi-GI 5 contains insulin, and research supports that when combined with prebiotics, the intake of this ingredient plays a role in regulating appetite and may aid in weight loss. (10)
Improved GI Lining for a Healthy Gut
The nutrients in Multi-GI 5's GI Health Blend play an essential role in the health of our GI lining. Ensuring a healthy gut lining is critical for optimal health. The lining of our GI system plays a vital role in absorbing nutrients such as vitamins, minerals, water, protein, fat, and carbohydrates.
Studies show that L-glutamine, zinc-carnosine, and licorice root may also help with optimal lining in your gut and repair lining conditions associated with a "leaky gut" by strengthening your mucosa barrier. A healthy mucosa barrier is essential to your gastrointestinal health because it helps the nutrients get in and keeps unwanted substances out. (12, 13, 14, 15)
Important Note: A leaky gut means the intestinal lining is compromised, potentially letting toxins into the bloodstream. While a leaky gut isn't officially recognized as a condition, symptoms may include diarrhea, constipation, bloating, fatigue, nutritional deficiencies, headaches, and more. (16, 17)
Safety Considerations
The ingredients used in this supplement are generally safe with no adverse side effects.
It is important to note that when first beginning any probiotic supplementation, some people experience bloating, gas, abdominal pain, or diarrhea. If the symptoms persist, be sure to stop consuming this product and speak to your doctor.
While probiotics are generally safe for healthy adults, they are not recommended for immunocompromised individuals. (18) If you suffer from GI conditions, talk to your physician before supplementing with Multi-GI 5, as some probiotics may worsen your condition. Additionally, Multi-GI 5 is not intended for pregnant or nursing individuals.
Multi-GI 5 has undergone third-party testing to ensure quality, purity, and potency. It is also gluten-free, vegetarian, and free of added sugars.
How Multi-GI 5 Compares to Alternatives
Multi-GI 5 is unique from other brands because it offers a comprehensive formula of prebiotics and five strains of probiotics (around 10 billion CFUs) for digestive health and other nutrients to support the gut lining. The key drawback of Multi-GI 5 is that its ingredients may be underdosed.
Here's how Multi-GI 5 compares to two high-quality probiotic supplements, Seed Daily Synbiotic and Garden of Life Dr. Formulated Fitbiotic. Both brands contain a prebiotic but offer a wider variety of probiotic strains at a much larger dose than Multi-GI 5.
Multi-GI 5
Seed Daily Synbiotic
Garden of Life Fitbiotic
Regular Price
$69.95 for 30-day supply
$49.99/month
$38.39 for 20-day supply but may be available for less at health food stores
Discounted/Subscription Price
$44.95 for 30-day supply for first-time customers
$49.99/month
No subscription available
Shipping
$7.95 or free on orders over $50, or with a subscription
Free shipping
Free shipping for most locations
Returns
90-day money-back
30-day money-back
30-day money-back
Key Ingredients

Lactobacillus gasseri,

Lactobacillus rahmnosus,

L-glutamine, zinc, licorice root

Bifidobacterium longum,

Bifidobacterium breve,

Organic rice fiber

Acacia fiber,

Lactobacillus gasseri,

Lactobacillus rahmnosus

Third-Party Tested
✔
✔
✔
Clinical Studies
✔
Gluten-Free
✔
✔
✔
Vegan
✔
✔
✔
Form
Powder
Pill
Powder
Expand for a More Detailed Comparison
Vs. Seed Daily Synbiotic
Seed contains a blend of a prebiotic and 24 clinically studied probiotic strains clinically shown to support digestive, skin, and heart health.
Seed includes 53.6 billion AFU. (AFU refers to living and viable bacteria in a probiotic.) This is a significantly higher dose than in Multi-GI 5.
Seed uses a "capsule within a capsule" design. The outer capsule helps protect the probiotics inside the inner capsule from your stomach acid. This ensures the probiotics are alive when they arrive in your large intestine, so they're most effective.
Another unique feature of Seed is the extensive testing the product undergoes to determine if it is free of major allergens, heavy metals, and contaminants. Additionally, the testing confirms the bioavailability (absorption) of the probiotics through the digestive tract.
Seed is a comprehensive probiotic that has undergone more thorough testing and includes a broader range of probiotics at a higher dose than Multi-GI 5. However, it does not include the additional vitamins and minerals to support gut integrity found in Multi-GI 5.
Vs. Garden of Life Dr. Formulated Fitbiotic
Garden of Life's Fitbiotic product contains 14 probiotic strains and 50 billion CFUs. It includes the same strains as Multi-GI 5 plus additional strains. The product is designed to support healthy digestion, weight management, and immune support.
Fitbiotic is also USDA organic. It is a good choice for a comprehensive, higher-dose probiotic supplement targeting weight loss but at a lower price than Multi-GI 5. However, it lacks the additional nutrients for gut lining found in Multi-GI 5.
Thanks for your feedback!
In a few words, please tell us how this article helped you today.
Please let us know how we can improve this article by selecting your concern below.
Thank You! We appreciate your feedback.
*
Please select at least one topic:
Please Note: We cannot provide medical advice. This feedback will help us continue improving your user experience on WellnessVerge.
Please Note: We cannot provide medical advice. This feedback will help us continue improving your user experience on WellnessVerge.
At WellnessVerge, we only use reputable sources, including peer-reviewed medical journals and well-respected academic institutions.