WellnessVerge is reader-supported. We may earn a commission when you make a purchase through the links on this page. Learn more about our process here.
Why You Can Trust Us
Every article and review on WellnessVerge is thoroughly researched and fact-checked by licensed health professionals. Our editorial team is made up of registered dietitians and medical doctors.
Every piece of content is also medically reviewed to ensure accuracy and alignment with sound scientific evidence and medical consensus. We only use peer-reviewed journals and reputable medical sources to form our conclusions and recommendations.
We operate with total editorial independence, and our editorial policies ensure that your well-being comes first. Based on our rigorous research, we only recommend products that are worth considering. We always disclose any ads or partnerships with brands featured on our site.
Bye-Bye Bloat Review: Benefits, Drawbacks, and Comparison
Bye-Bye Bloat contains a blend of digestive enzymes and organic herbs. Some of its ingredients may support healthy digestion and relieve food-related bloating, but there isn't enough evidence to back up its claims of reducing hormone-related bloating and water retention.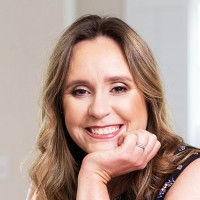 Medically Reviewed by
Ana Reisdorf, MS, RD
Registered Dietitian Nutritionist
Ana Reisdorf is a registered dietitian nutritionist with 14 years of experience in the field of nutrition and dietetics. She graduated from UCLA in 2002 with a degree in psychology and women's studies and completed her master's degree from Central Michigan University in 2010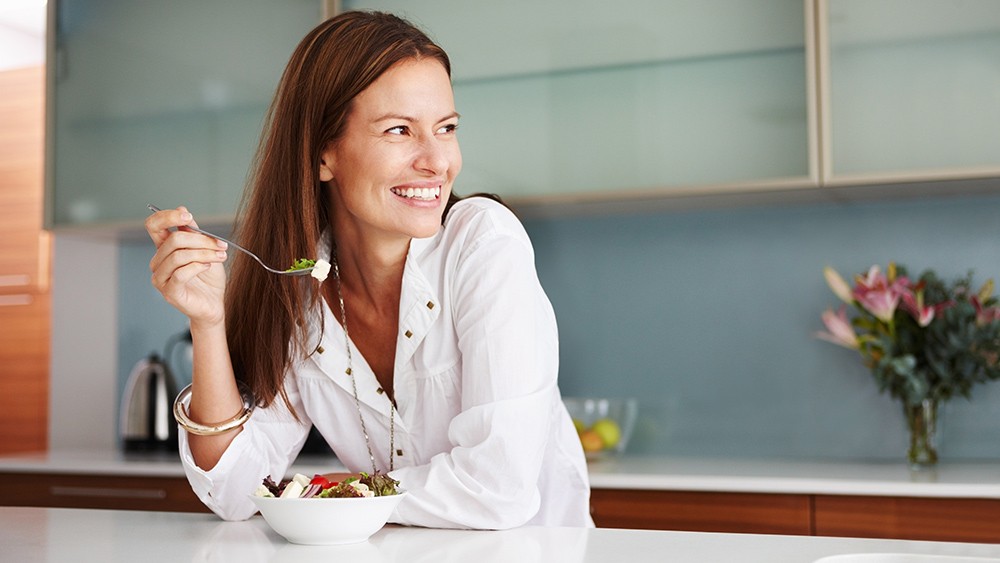 Pros

Easy to take
Can be taken as needed
Formula is gluten-free and free of major allergens

Cons

Contains a proprietary blend that doesn't list the amount of each ingredient
No third-party testing
No money-back guarantee
Labeled with a Prop 65 Warning
What Is Bye-Bye Bloat?
Bye-Bye Bloat is a dietary supplement that contains digestive enzymes and a blend of organic herbs, including ginger, dandelion root, and fenugreek.
It's designed to support digestion, reduce bloat, and eliminate excess water weight.
Bye-Bye Bloat is intended for women to use as needed following a large meal or during menstrual cycle phases when women tend to retain water and feel puffier than usual.
It's made by Love Wellness, founded by Lo Bosworth of MTV reality television fame.
The company makes supplements with catchy product names and pretty pastel packaging to support women's health.
Love Wellness works with a panel of female health professionals, including an OBGYN, registered dietitian, endocrinologist, and urogynecologist.
Their product line includes probiotics for gut, skin, and vaginal health, as well as multivitamins and supplements for urinary tract health, sleep support, skin health, mood, and PMS.
Although Bye-Bye Bloat is marketed toward women, all adults can use this product to support digestion.
Evaluation of Ingredients
Each 2-capsule serving contains 700 milligrams of a proprietary Bye-Bye Bloat Blend made up of organic herbs and digestive enzymes. The amount of each ingredient in this blend is not provided.
The blend contains the following ingredients:
Fenugreek Seed Powder
Fenugreek is an herb used in alternative and ancient Chinese and Indian medicine. (1)
There aren't many studies that have examined the use of fenugreek for bloating and digestion.
This 2018 study compared supplementation with fiber derived from fenugreek seeds with a placebo. (2)
Participants in both groups reported improvement in digestive symptoms, which doesn't make a convincing case for the impact of fenugreek on digestive discomfort.
Summary
Fenugreek may help digestion, but further research is needed.
Dandelion Root Powder
Dandelion root is a flowering plant. Alternative medicine recognizes dandelion root as a diuretic, but very little scientific research has been done on the health benefits of this ingredient. (3)
A very small 2009 study found that female participants excreted significantly more urine after taking dandelion root extract than the amount they urinated before supplementation. (4)
It's unknown if dandelion root powder has the same effect as dandelion root extract.
Summary
Dandelion root powder is a diuretic, but more research is needed on its benefits.
Fennel Seed Powder
Fennel is an herb that has a history of use in alternative medicine for various health concerns, including digestive complaints. (5)
There is very little research examining how fennel supplements impact digestion. Studies on animals found fennel extract, not fennel powder, to be an effective diuretic.
Summary
Fennel is a traditional herb that has been used in traditional medicine for centuries.
Ginger Root Powder
Ginger is a well-studied food and supplement ingredient. It's often studied for its effect on nausea and vomiting.
This systematic review of over 100 randomized controlled trials involving ginger found high-quality evidence to support the use of ginger for relief from nausea and vomiting. However, most of the studies involved cancer treatment patients or pregnant women. (6)
The review also found several studies to support the use of ginger to enhance digestion.
Summary
Ginger is well known for its beneficial effects on nausea and vomiting.
Parsley Leaf Powder
Parsley is a well-known culinary herb. It's been used to address a variety of health concerns in alternative medicine, but there's very little research linking parsley to health benefits. (7)
This 2017 study found lab rats who were fed parsley had enhanced protection from stress-induced stomach damage, like ulcers. (8)
Summary
Parsley leaf may help digestion and provide protection against stomach ulcers.
Digestive Enzymes
Digestive enzymes help break down the fats, proteins, and carbohydrates in food into smaller parts that can be absorbed for use in the body.
Your body naturally produces digestive enzymes that help digest your food, but supplemental digestive enzymes are sometimes used to manage digestive disorders. (9)
Bye-Bye Bloat contains several enzyme complexes, but it doesn't list the type of enzymes, source, or amount of each enzyme within each complex.
Because Bye-Bye Bloat is not vegan, that tells me some digestive enzymes come from animal sources.
The digestive enzymes in Bye-Bye Bloat are:
There isn't a wealth of evidence regarding the benefits of taking digestive enzymes, but a couple of studies have found supplemental digestive enzymes can improve common digestive problems, like indigestion, bloating, and stomach pain.
This 2014 study compared two groups taking digestive enzymes and medication that enhances digestive contractions to improve digestion. (16)
Both groups reported an improvement in digestive complaints, but the group taking enzymes reported more relief from stomach pain compared to those taking medication.
This 2018 study compared subjects taking a digestive enzyme complex to a placebo group. (17)
The digestive enzymes were associated with improvements in bloating, post-meal fullness, nausea, vomiting, heartburn, and gas.
The National Center for Complementary and Integrative Health states there isn't enough research to support bromelain's impact on digestion. They also do not have any information about papain. (18)
Summary
There are many types of digestive enzymes that help break down the food you eat. Digestive enzymes may help relieve common digestion problems, but more research is needed regarding types of enzymes and dosage.
Support for Claimed Benefits
Below is our summary of the available evidence for the claimed benefits of Bye-Bye Bloat based on the available research:
Aids digestion

3

/5
Reduces excess water weight

3

/5
Reduces bloating

3

/5
All of the herbal ingredients in Bye-Bye Bloat, with the exception of ginger, lack sufficient evidence to back up health claims regarding digestion and bloating.
Most of the studies use small sample sizes or lab animals for testing.
The herbs are widely used in folk and traditional medicinal practices, so some people may notice a benefit.
Although dandelion root and fennel have documented diuretic effects and may increase urine output, a clear link between these ingredients and decreased bloating and water retention isn't documented.
The company doesn't provide the types and origin of each digestive enzyme complex.
In general, there is evidence that digestive enzymes can aid digestion and relieve common digestive issues; however, there is no standard for dosage, type, or origin.
Side Effects, Safety, and Dosage
Bye-Bye Bloat can be taken daily or as needed, and the dosing instructions indicate to take one or two capsules of Bye-Bye Bloat after a meal or before bedtime.
It's not recommended to take more than four capsules per day.
Although the directions indicate to take it after meals, they also suggest opening the capsules and emptying the contents into a smoothie if you don't like taking pills.
Love Wellness claims users may need to increase or decrease their dose or the time of day they take it to see results.
Due to bio-individuality, they say, "it can take anywhere from 2–6 weeks before you see lasting results."
Because Bye-Bye Bloat contains enzymes sourced from pineapple and papaya, it may not be safe to take for anyone allergic to these fruits.
Fenugreek is associated with digestive side effects, including digestive upset, nausea, diarrhea, bloat, and gas. (1)
Large doses of ginger have been associated with digestive side effects, like diarrhea, heartburn, and digestive discomfort. (19)
It's not likely this supplement contains enough of these ingredients to cause side effects, but it's worth being aware of them if your digestive symptoms persist or worsen after taking this product.
Individuals who are allergic to some plants, including marigolds and daisies, may be sensitive to dandelion root and experience allergic symptoms. (3)
Bye-Bye Bloat is free of gluten and dairy, but it is not vegan.
It was also brought to my attention that this product is labeled with a Prop 65 warning after reading several customer reviews on Amazon.
Prop 65 warnings are required by law as part of the state of California's Safe Drinking Water and Toxic Enforcement Act.
A warning is required whenever a food or consumer product could expose customers to substances linked to cancer or congenital disabilities.
Love Wellness acknowledges some of its products are labeled with this warning.
They acknowledge some ingredients in their product may contain traces of naturally-occurring heavy metals, which when "added up, are what sometimes trigger the very low warning threshold under Prop 65."
Although heavy metals do occur in nature, and we're exposed to countless substances daily, this could be a notable safety concern for some.
Before trying any supplement, you should speak with your doctor to review potential safety concerns, interactions, and side effects.
Cost and Where to Buy
You can find Bye-Bye Bloat for sale on the Love Wellness website and in stores or online at Target and Ulta. I also found Bye-Bye Bloat on Amazon.
The price is the same at all locations, but there may be sales and differences in return policies.
One bottle of Bye-Bye Bloat contains 60 capsules and costs $24.99 ($0.83 per serving).
The Love Wellness website offers a subscription option that saves you 25%, bringing the cost down to $18.74 per bottle ($0.62 per serving).
The subscription option offers frequency options for one, two, three, or four months. This flexibility is nice since not all customers may want or need to take this daily.
Love Wellness accepts returns of unopened products within 30 days of the date you receive your order. A full refund, minus shipping fees, will be provided.
If you try this product and find it's not for you, Love Wellness encourages you to still reach out within 30 days of the delivery date to work with you and "discuss the next best steps," whatever that means.
They're not offering any money-back guarantee for opened products, but it sounds like the company is committed to customer service.
How Bye-Bye Bloat Compares to Alternatives
There are several other de-bloating supplements on the market. Most are targeted at women, who tend to be more concerned about water weight retention and abdominal bloating due to hormonal fluctuations.
Olly Beat the Bloat Capsules is one product in Olly's women's wellness collection. It claims to reduce occasional belly bloat due to indigestion, relieve gas, and shed retained water.
It contains some of the same ingredients as Bye-Bye Bloat, including dandelion extract, fennel extract, ginger extract, and a digestive enzyme blend that includes amylase, cellulase, hemicellulase, lactase, alpha-galactosidase, and lipase.
Olly does not use proprietary blends for its herbal ingredients. The amount of each herbal ingredient in a serving is provided; however, the amount of digestive enzyme is listed for the blend and not each individual enzyme.
Olly recommends users take one capsule daily. A 25-day supply sells on Amazon for $16.88 ($0.68 per serving), so the price per serving is on par with Bye-Bye Bloat.
HUM Nutrition makes Flatter Me, a capsule supplement designed to support digestion and decrease bloating to result in a flatter stomach.
Like Bye-Bye Bloat, HUM's Flatter Me contains proprietary blends.
The main difference is the HUM's Supplement Facts label lists the amount of herbal blend and digestive enzyme blend separately, compared to these ingredients being lumped together in a single blend, like in Bye-Bye Bloat.
HUM's herbal blend contains ginger, fennel, and peppermint, and the digestive enzyme blend contains 18 enzymes to digest protein, fat, fiber, carbs, and sugar found in milk. Each type of digestive enzyme is listed on the label.
HUM recommends users take a total of two capsules per day before eating. A 1-month supply on Amazon costs $26 ($0.86 per serving), which is similar to the price of Bye-Bye Bloat.
Gaia Herbs Gas & Bloating is another herbal supplement designed to support digestion and relieve occasional gas and bloating.
The ingredients include activated charcoal, fennel seed, and a proprietary blend of herbs containing cumin seed, chamomile extract, star anise seed, lemon balm leaf extract, caraway seed, and fennel seed, peppermint leaf, and sweet marjoram leaf essential oils.
The instructions indicate to take two capsules per day or as needed. A 25-day supply costs $18.34 on Amazon ($0.73 per serving).
The alternative products listed above have similar ingredients, health claims, and costs compared to Bye-Bye Bloat.
Some competitors offer an edge by listing individual amounts of ingredients on the Supplement Facts label.
In addition, Bye-Bye Bloat and Olly Beat the Bloat are not vegan, but HUM Flatter Me and Gaia Gas & Bloating are vegan.
Since Bye-Bye Bloat doesn't disclose which enzymes are in each digestive enzyme complex, I can't say whether Olly or HUM's products contain more, less, or equivalent types of digestive enzymes.
Overall, Bye-Bye Bloat's ingredients and price are on par with competitors.
Frequently Asked Questions About Bye-Bye Bloat
Are you supposed to take Bye-Bye Bloat every day?
You can take it every day or as needed. The supplement is marketed for everyday use and occasional relief from food, hormonal bloating, and digestive discomfort.
What are the ingredients in Bye-Bye Bloat?
Bye-Bye Bloat contains several organic herbs, including fenugreek, ginger, fennel, dandelion root, and parsley.
It also contains several digestive enzyme complexes, including amylase, pepsin, protease, lipase, bromelain, and papain.
When do you take Bye-Bye Bloat?
The instructions recommend taking one or two capsules after a meal or before bedtime.
They don't recommend taking more than four capsules per day, which means you could technically take one capsule after breakfast, lunch, and dinner, plus one at bedtime.
Is Bye-Bye Bloat a probiotic?
No, Bye-Bye Bloat does not contain any live bacteria cultures known as probiotics.
Is Bye-Bye Bloat safe?
The ingredients in Bye-Bye Bloat are generally recognized as safe.
Because it contains enzymes sourced from pineapple and papaya, it may not be appropriate for anyone with an allergy to either of these fruits.
Fenugreek and ginger have been associated with digestive side effects, but with larger doses than what is found in a serving of this supplement.
Does Bye-Bye Bloat interact with birth control?
I didn't come across any literature indicating any of the ingredients could interact with birth control.
You should always check with your doctor before taking a supplement to ensure it's safe for you and won't interfere with any medications, birth control included, that you are taking.
The Bottom Line
Some of the ingredients in Bye-Bye Bloat, like ginger and digestive enzymes, may provide benefits, like relieving common digestive discomforts.
But there isn't enough scientific evidence to support the product as a whole for use in relieving hormonal bloating or shedding excess water weight.
The only way to find out if Bye-Bye Bloat is right for you is to try it yourself.
Love Wellness seems to know this since they provide several recommendations to see if it works for you, including trying it for several weeks, adjusting the dosage, and altering the time of day you take it.
It's affordable at less than $1 per day, and the ingredients seem generally safe. However, the packaging does bear a Prop 65 warning for exposure to substances linked to cancer and reproductive harm.
Next Steps
Digestive enzymes, like those in Bye-Bye Bloat, may help relieve occasional bouts of food-related digestive discomfort.
Like probiotics, different types of digestive enzymes work differently for different people and digestive issues.
That being said, taking digestive enzymes before or after a meal isn't a free pass to eat copious amounts of whatever you want.
Certain foods tend to cause digestive discomfort, like spicy and acidic foods, greasy or fried foods, and dairy.
How you react to certain foods varies from person to person.
If you frequently find yourself feeling bad after eating, it can help to learn which foods trigger your digestive woes. You can do this by:
Logging the foods you eat and noting any symptoms you experience.
Try an elimination diet to remove the foods you suspect are making you feel bad and see if symptoms improve.
Work with a registered dietitian to identify food sensitivities and proper portion sizes.
As for water weight, your hydration status matters.
It may seem counterintuitive, but your body may actually be retaining water if you're dehydrated.
Sometimes increasing the amount of water you drink can help you shed excess water weight and feel less "puffy."
Thanks for your feedback!
In a few words, please tell us how this article helped you today.
Please let us know how we can improve this article by selecting your concern below.
Thank You! We appreciate your feedback.
*
Please select at least one topic:
Please Note: We cannot provide medical advice. This feedback will help us continue improving your user experience on WellnessVerge.
Please Note: We cannot provide medical advice. This feedback will help us continue improving your user experience on WellnessVerge.
At WellnessVerge, we only use reputable sources, including peer-reviewed medical journals and well-respected academic institutions.