WellnessVerge is reader-supported. We may earn a commission when you make a purchase through the links on this page. Learn more about our process here.
Why You Can Trust Us
Every article and review on WellnessVerge is thoroughly researched and fact-checked by licensed health professionals. Our editorial team is made up of registered dietitians and medical doctors.
Every piece of content is also medically reviewed to ensure accuracy and alignment with sound scientific evidence and medical consensus. We only use peer-reviewed journals and reputable medical sources to form our conclusions and recommendations.
We operate with total editorial independence, and our editorial policies ensure that your well-being comes first. Based on our rigorous research, we only recommend products that are worth considering. We always disclose any ads or partnerships with brands featured on our site.
HUM Nutrition Review: Pros, Cons, and How It Works
HUM Nutrition is a supplement company that utilizes a quiz to make personalized recommendations. The product recommendations are made with the assistance of registered dietitians to help guide your decisions.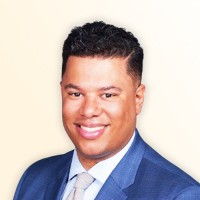 Medically Reviewed by
Anthony Dugarte, MD
Medical Reviewer
Anthony Dugarte, M.D., C.S.C.S. is a health and wellness writer and medical content reviewer. In addition to dedicating the last 8 years to medical research, Dr. Dugarte also has more than a decade of experience in strength and conditioning, nutrition, and rehabilitative exercise, as well as authoring and reviewing health and wellness-related content.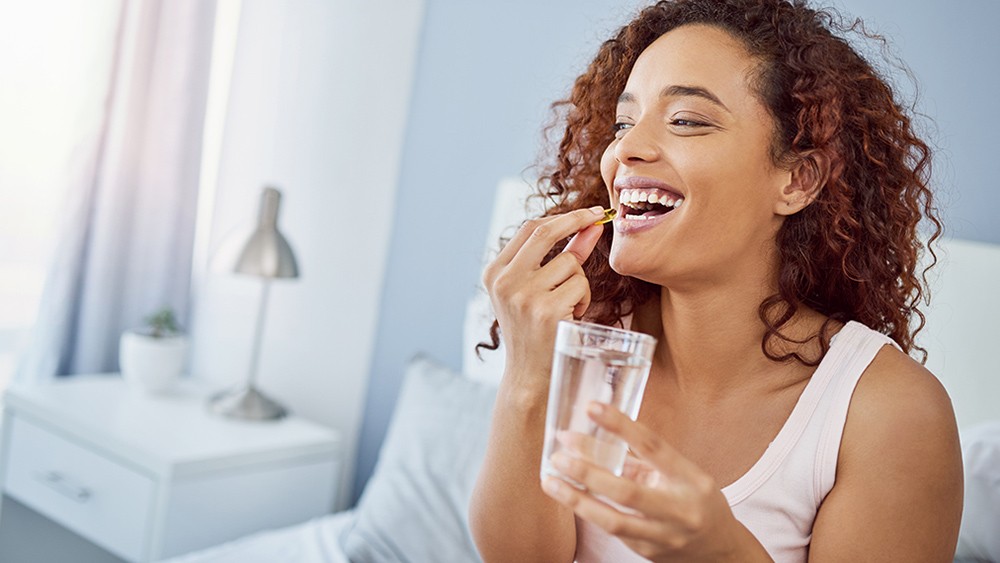 Pros

Online quiz helps find products for individual health concerns
Dietitians available to help customers make decisions
Evidence to support product claims clearly displayed on the website

Cons

Quiz is only 13 questions and doesn't address every health concern
Product recommendations don't consider nutrient-drug interaction
Dietitians only available via email to answer questions
How HUM Nutrition Works
HUM Nutrition is a Los Angeles-based supplement company that focuses on providing supplements for beauty and general wellness.
It was one of the first brands to develop an online quiz designed to recommend tailored nutrition products to customers.
HUM's products are focused on women's health and beauty. The products have catchy names, like Red Carpet or Hair Sweet Hair, and are designed to help you look your best.
With the focus on beauty, the products are also sold at Sephora.
I worked for HUM Nutrition as their original registered dietitian and helped develop the first iteration of their online quiz. It has since been modified to include their expanding line of products.
The online quiz is 13 questions and asks you about your diet, lifestyle, and other general health concerns. Questions include:
A general assessment of your typical diet (how many fruits and vegetables you eat, what type of protein you choose, what you like to snack on)
How you typically feel (tired, stressed, energetic, etc.)
A few details about your lifestyle (are you exposed to pollution, do you exercise, do you have a demanding job?)
Ways you manage stress (yoga, meditation, exercise, TV)
What you would like to improve about your overall health
What you would like to improve about your skin
General demographics (age, gender, waist circumference)
Based on your answers from the quiz, your "personal" HUM dietitian recommends products for you.
While a dietitian is involved with HUM customers, the initial recommendations are not reviewed by a dietitian but are selected by an algorithm based on your quiz answers.
The sales page allows you to message your personalized dietitian with any questions. It states you will receive a response in 1–2 business days. All communication with the dietitians is via email.
To evaluate this brand, I took the quiz and was recommended three products based on my answers. You can choose to purchase the recommended products or other HUM products.
This enrolls you in a monthly subscription that is shipped automatically every 30 days.
Advertisement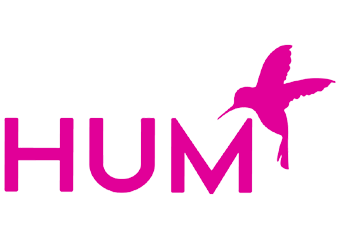 Get Started With HUM
HUM provides various supplements using high-quality and researched-backed ingredients to help support your overall health based on your wellness goals. Get started today by taking their quiz to get a personalized recommendation.
Frequently Asked Questions
What is HUM Nutrition?
HUM Nutrition is a Los Angeles-based supplement company focused on beauty and nutrition. They offer over 35 supplements to help you look your best, as well as a subscription service.
Is HUM a good brand of vitamins?
Yes, HUM is a reputable supplement brand offering quality products. They work with registered dietitians and other nutrition research experts to create a brand of beauty-focused products.
How long does HUM take to work?
While the time it takes for the product to work can vary, generally, beauty supplements for hair, skin, or nails take 6–8 weeks to see results.
Is HUM FDA approved?
Dietary supplements are not FDA-approved but must meet all of the standards set forth for good manufacturing practices. HUM Nutrition meets those standards in its practices.
Evaluation of the Product Line
HUM Nutrition works with registered dietitians that help guide customers to select the right product for them. They also display the evidence to support product claims directly on their website.
Most of their products are vegan and non-GMO, or are clearly labeled if that is not the case.
HUM carries 35 different products that address specific nutrition goals. The general product categories include:
Immunity
Hair
Skin
Body
Mood
Products come in capsules, powders, gummies, or soft gels.
Here are some highlights of each product category:
Immunity
The HUM immunity products include:
Base Control: HUM's basic multivitamin that is available with or without iron.
Gut Instinct: A probiotic with 10 different strains to support immunity and digestive health.
Boost Sweet Boost: A gummy with vitamin C, elderberry, and zinc to support immune health.
Here Comes the Sun: 2,000 IU of vitamin D3, the optimal form of this vitamin.
Air Patrol: Includes a high dose of vitamin C with other bioflavonoids, which can help support immunity.
Vitamins C and D are essential for immune health, so it's no surprise products containing these nutrients are included in the immunity category. (1)
Probiotics can also help support gut health, which is the basis of a good immune system. (2)
Summary
The immunity line of HUM products carries all the basic nutrients you need to support a healthy immune system.
Hair
With a focus on "beauty from within," supporting healthy hair (and nails) is a goal of many HUM products. Healthy, strong hair does start with good nutrition.
The products in this line include:
Hair Sweet Hair: A collection of nutrients that play a role in maintaining healthy hair and hair color. It contains huge doses of B12 and biotin, which may not provide any additional benefit if you are not deficient. (3)
Red Carpet: A blend of two beneficial fats from black currant seed oil, GLA and ALA, and vitamin E. These fats help skin and hair retain moisture. (4)
Killer Nails: A high-dose biotin supplement, a B-vitamin that has been found to improve nail strength. (5)
Runway Ready: A pack that contains Red Carpet and Killer Nails.
Summary
The hair product line contains a variety of supplements that provide vitamins, minerals, and healthy fats to help you look your best.
Skin
The skin line contains the most products, with over 16 different supplements to choose from.
Products that are unique to this category include:
Daily Cleanse: A collection of algae, herbs, and minerals to help "detoxify." The blend includes many nutrient-rich ingredients, including spirulina, the most nutrient-dense food on earth. Milk thistle is protective of the liver and may help with natural detoxification. (6, 7)
Skin Squad: A blend of 9 different probiotic strains that have been found to be beneficial for skin health, and a prebiotic fiber, which provides food for the healthy bacteria. (8)
Mighty Night: A blend of herbs to help with a good night's sleep, antioxidants for skin health, and ceramides, compounds that help the skin retain moisture. (9)
OMG! Omega the Great: A blend of the omega-3s EPA and DHA to support skin health and moisture.
Collagen Love: A blend of collagen, antioxidants, and other skin-supporting nutrients like hyaluronic acid.
Arctic Repair: Contains lingonberry seed extract, rich in omega-3, 6, and 9 fatty acids that can help reduce the appearance of wrinkles. (10)
Turn Back Time: A blend of antioxidants, like turmeric, green tea, and alpha-lipoic acid to help reverse the damage caused by oxidative stress that leads to aging.
Glow Sweet Glow: A blend of skin-supporting nutrients — vitamin C, E, and hyaluronic acid.
Collagen Pop: A dissolvable tablet that gets mixed into water, containing collagen and vitamin C.
Wing Man: A blend of milk thistle, dandelion, and artichoke to support liver health.
Raw Beauty: HUM's version of a "green" powder. A blend of different green superfoods, probiotics, and adaptogens. Designed to be mixed into water or smoothies.
Other products that may also be beneficial for skin (but also fall into other categories) include:
Gut Instinct
Red Carpet
Air Patrol
Runway Ready
It is no surprise that HUM has an extensive line of beauty-related products since that is their primary focus as a brand. Each product addresses a slightly different beauty concern, which allows them to be tailored to your specific need or goals.
Summary
HUM's line of skin supplements is designed to support a wide variety of skin concerns, from dryness to aging.
Body
HUM's body supplements are meant to support weight loss, bone strength, vaginal health, and energy.
The products include:
Flatter Me: Digestive enzymes to improve digestion and promote a "flatter stomach." (11)
Skinny Bird: Weight-loss product that contains a blend of plant extracts, green tea, and chromium. (14, 15)
Counter Cravings: A blend of chromium, L-theanine, and seaweed extract designed to normalize blood sugar and reduce cravings.
Ripped Rooster: A combination of green tea, chromium, and 7-keto-DHEA to speed up metabolism. (16)
Uber Energy: A blend of B-vitamins and adaptogens, like ashwagandha, to support focus and energy. (17)
Fan Club: Grapeseed extract, rhubarb, and the probiotic plantarum to help balance hormones and manage hot flashes. (18)
Core Strength: Vegan protein powder made from a blend of pea, pumpkin, and hemp.
B-12 Turbo: High-dose B-12 supplement.
Got Calcium: Calcium and D3 for bone strength.
Other products that may also be beneficial for your body (but also fall into other categories) include:
Daily Cleanse
Skin Squad
Gut Instinct
Mighty Night
OMG! Omega the Great
Turn Back Time
Base Control
Wing Man
Air Patrol
Raw Beauty
Since your body is also part of looking beautiful, it is no surprise that HUM carries an extensive line of products for weight management and other body-related concerns.
Summary
Many of HUM's body products are focused on weight loss, tackling it from a variety of angles, such as metabolism boosters, appetite suppression, and regulating blood sugar.
While there is some minimal evidence to support the benefits of the ingredients in these products, I would not expect miraculous results. Weight loss still requires a commitment to a healthy diet and regular exercise.
Mood
The mood products are designed to address sleep, energy, and overall mood.
The unique products in this category include:
Other products also included in this category that may be beneficial for mood include:
Uber Energy
Fan Club
Here Comes the Sun
Summary
The line of mood supplements includes ingredients to help with sleep, stress management, and mood problems related to hormones.
Ingredient Quality
As someone who knows a bit about the company from the inside, the founders of HUM Nutrition are dedicated to providing quality products to help customers look and feel their best.
They provide links to support the ingredients in their products right on the product description.
HUM makes an effort to provide vegan products when possible. All products are gluten-free and non-GMO. They are third-party tested, adding another layer of quality to the brand.
I appreciate their ongoing commitment to working with registered dietitians and nutritional researchers to help customers select products that are best for them. This adds a layer of quality and safety that many other supplement brands don't offer.
The challenge with "beauty" products is that there is limited research to support their efficacy.
Looking beautiful or losing weight requires a healthy lifestyle that cannot be addressed in a single supplement, and while these supplements might improve the hair, skin, or nails of some people, it is difficult to say if they will work for everyone.
HUM is currently working with a brand called Ocean Bound Plastic to improve the sustainability of its bottles. Their goal is to completely eliminate the use of single-use plastic in their brand by 2025.
While the products offered by HUM are generally evidence-based and they do focus on providing quality products to their customers, I will say their true skill lies in marketing.
They have been able to become a leader in the "beauty" supplement arena with cleverly named products and lots of influencer and celebrity support.
Quality of Recommendations
Once you take HUM's quiz, you are recommended three core products and a few other suggestions based on how you answered the questions.
Offering only a few products at a time prevents confusion and overwhelm, and you can always add more products if you choose.
A day or so after you take the quiz, you will receive a more detailed "Nutritionist Report." This will provide lifestyle recommendations and tips to address some of the health concerns on the quiz.
The report also explains why each product was chosen for you and how they are a solution for your personal goals. This allows you to learn more about your products and how they fit into your lifestyle.
This email also gives you another opportunity to ask questions of your HUM dietitian, who can answer you via email.
While the dietitian can answer general questions about the products or nutrition, they cannot fully assess all of your health concerns over email. If you have extensive medical or nutritional needs, you should always go to your doctor for advice.
Overall, the HUM quiz and personalized report are a great way to learn more about ways to improve your health and how supplements might fit into that picture.
Safety
HUM Nutrition has such a vast line of products that a blanket statement cannot be made about the safety or side effects.
Even with products being "recommended" by their dietitian, a 13-question quiz is not enough to determine if the products are safe for you.
The dietitians who work for HUM can only answer general health and wellness questions over email; it is impossible for them to evaluate every customer's health history.
It is always best to speak to your doctor before taking any dietary supplements.
Cost
The cost of the HUM Nutrition products varies from $10 to $60 for a 30-day supply. Most of the HUM supplements are around $20–$30.
It is more expensive to purchase the products without a subscription. For example, Daily Cleanse costs $26 for one bottle, compared to $19.50 a bottle as a 3-month subscription.
There is a discount on products for your first order.
If I had ordered all three recommended products, the cost would be $48.01 a month for three months. Then the regular price would go up to $91 a month.
If you remain on the HUM subscription service, you get a discount month to month.
How HUM Nutrition Compares to Alternatives
Care/of and Persona Nutrition are the brands most similar to HUM in that they offer a quiz to help guide customers to specific products and a monthly supplement subscription.
Care/of doesn't advertise that their product recommendations are made with the help of dietitians or other healthcare professionals, but they do say they work with professionals.
Based on this alone, HUM Nutrition is probably a better option for "personalized" vitamins.
Persona Nutrition has a whole team of dietitians and other healthcare providers available to answer your questions via phone.
Their quiz also checks for drug-nutrient interactions, and it's much more detailed compared to HUM's.
If you are looking for supplements to address more serious health concerns, I would choose Persona over HUM.
Summary
Compared to alternatives, HUM focuses more on general health and beauty. Its quiz is not as extensive as some competitors. Overall, HUM is a great choice for people looking to support their beauty routine with dietary supplements.
The Bottom Line
HUM Nutrition is a leader in the beauty supplement space. They do a great job marketing and engaging with their ideal customer.
Using registered dietitians to assist their customers helps their credibility as a brand.
If you are curious about HUM, I would suggest reaching out to their dietitians once you take the online quiz, so you can feel confident that you are buying the right product for you.
That being said, as with any company basing supplement recommendations on an online quiz, it is impossible for them to assess every detail of your health history.
If you have significant health concerns, it is best to work directly with your healthcare provider, who can make tailored recommendations for you that a quiz cannot.
Next Steps
Like any supplement, the best way to get the most out of it is to take your products regularly and be sure you are taking the correct products for you.
While you can definitely ask a HUM dietitian for information and recommendations, the best person to talk to about supplements is your doctor, who better understands your personal health concerns.
If you are interested in "beauty from within," which is HUM's tagline, a supplement will only take you so far.
Looking your best requires:
Advertisement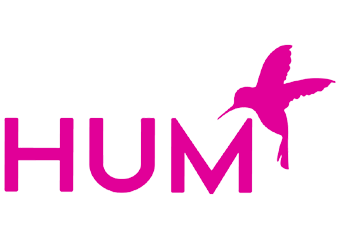 Get Started With HUM
HUM provides various supplements using high-quality and researched-backed ingredients to help support your overall health based on your wellness goals. Get started today by taking their quiz to get a personalized recommendation.
Thanks for your feedback!
In a few words, please tell us how this article helped you today.
Please let us know how we can improve this article by selecting your concern below.
Thank You! We appreciate your feedback.
*
Please select at least one topic:
Please Note: We cannot provide medical advice. This feedback will help us continue improving your user experience on WellnessVerge.
Please Note: We cannot provide medical advice. This feedback will help us continue improving your user experience on WellnessVerge.
At WellnessVerge, we only use reputable sources, including peer-reviewed medical journals and well-respected academic institutions.
Essential Role of Vitamin C and Zinc in Child Immunity and Health

:
https://journals.sagepub.com/doi/abs/10.1177/147323001003800203

Probiotics and immunity

:
https://link.springer.com/article/10.1007/s00535-008-2296-0

Prospective Analytical Controlled Study Evaluating Serum Biotin, Vitamin B12, and Folic Acid in Patients with Premature Canities

:
https://www.ncbi.nlm.nih.gov/pmc/articles/PMC5514791/

Dietary supplementation of gamma-linolenic acid improves skin parameters in subjects with dry skin and mild atopic dermatitis

:
https://pubmed.ncbi.nlm.nih.gov/22123240/

Brittle nails: response to daily biotin supplementation.

:
https://europepmc.org/article/med/8477615

Potential health benefits of spirulina microalgae

:
https://www.researchgate.net/publication/257276871_Potential_health_benefits_of_spirulina_microalgae

Milk thistle (Silybum marianum) for the therapy of liver disease

:
https://pubmed.ncbi.nlm.nih.gov/9468229/

Probiotic 'glow of health': it's more than skin deep

:
https://pubmed.ncbi.nlm.nih.gov/24675231/

Improving Skin Hydration and Age-related Symptoms by Oral Administration of Wheat Glucosylceramides and Digalactosyl Diglycerides: A Human Clinical Study

:
https://www.mdpi.com/2079-9284/4/4/37

Healing fats of the skin: the structural and immunologic roles of the omega-6 and omega-3 fatty acids

:
https://pubmed.ncbi.nlm.nih.gov/20620762/

Pilot study: a randomised, double blind, placebo controlled trial of pancrealipase for the treatment of postprandial irritable bowel syndrome-diarrhoea

:
https://fg.bmj.com/content/2/1/48

Probiotic Lactobacillus dose required to restore and maintain a normal vaginal flora

:
https://pubmed.ncbi.nlm.nih.gov/11750220/

Cranberry-containing products for prevention of urinary tract infections in susceptible populations: a systematic review and meta-analysis of randomized controlled trials

:
https://pubmed.ncbi.nlm.nih.gov/22777630/

Effect of Caralluma fimbriata extract on appetite, food intake and anthropometry in adult Indian men and women

:
https://pubmed.ncbi.nlm.nih.gov/17097761/

Beneficial Effects of Tea and the Green Tea Catechin Epigallocatechin-3-gallate on Obesity

:
https://pubmed.ncbi.nlm.nih.gov/27689985/

The effect of 7-Keto Naturalean™ on weight loss: A randomized, double-blind, placebo-controlled trial

:
https://www.sciencedirect.com/science/article/abs/pii/S0011393X02800315

Efficacy and Safety of Ashwagandha (Withania somnifera (L.) Dunal) Root Extract in Improving Memory and Cognitive Functions

:
https://pubmed.ncbi.nlm.nih.gov/28471731/

Treatment of menopausal symptoms by an extract from the roots of rhapontic rhubarb: the role of estrogen receptors

:
https://www.ncbi.nlm.nih.gov/pmc/articles/PMC2837008/

Vitex agnus castus for premenstrual syndrome

:
https://www.ncbi.nlm.nih.gov/pmc/articles/PMC6494412/

Herbs of Special Interest to Women

:
https://www.sciencedirect.com/science/article/abs/pii/S1086580216310646

A Standardized Withania Somnifera Extract Significantly Reduces Stress-Related Parameters in Chronically Stressed Humans: A Double-Blind, Randomized, Placebo-Controlled Study

:
https://www.researchgate.net/publication/242151370_A_Standardized_Withania_Somnifera_Extract_Significantly_Reduces_Stress-Related_Parameters_in_Chronically_Stressed_HUMans_A_Double-Blind_Randomized_Placebo-Controlled_Study

The Effects of Rhodiola rosea L. Extract on Anxiety, Stress, Cognition and Other Mood Symptoms

:
https://pubmed.ncbi.nlm.nih.gov/26502953/

Effects of exogenous melatonin on sleep: a meta-analysis

:
https://pubmed.ncbi.nlm.nih.gov/15649737/