WellnessVerge is reader-supported. We may earn a commission when you make a purchase through the links on this page. Learn more about our process here.
Why You Can Trust Us
Every article and review on WellnessVerge is thoroughly researched and fact-checked by licensed health professionals. Our editorial team is made up of registered dietitians and medical doctors.
Every piece of content is also medically reviewed to ensure accuracy and alignment with sound scientific evidence and medical consensus. We only use peer-reviewed journals and reputable medical sources to form our conclusions and recommendations.
We operate with total editorial independence, and our editorial policies ensure that your well-being comes first. Based on our rigorous research, we only recommend products that are worth considering. We always disclose any ads or partnerships with brands featured on our site.
Gainful Protein Powder Review: Pros, Cons, and Analysis of Benefits
Gainful protein is a personalized nutrition protein powder. I would recommend it to the active person who is looking to add a quality protein powder to their routine.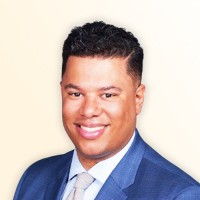 Medically Reviewed by
Anthony Dugarte, MD
Medical Reviewer
Anthony Dugarte, M.D., C.S.C.S. is a health and wellness writer and medical content reviewer. In addition to dedicating the last 8 years to medical research, Dr. Dugarte also has more than a decade of experience in strength and conditioning, nutrition, and rehabilitative exercise, as well as authoring and reviewing health and wellness-related content.

Pros

Personalized nutrition formula
Access to registered dietitians
Free delivery with subscription

Cons

High cost
May not be suitable for those with allergies
Contain fat sources that can be pro-inflammatory
What Is Gainful
Gainful is a subscription-based company that sells protein powder and workout beverages designed to meet your health goals.
The claims are that their products may support weight loss and muscle gains.
They deliver a personalized protein formula blend that matches the individual's goals, activity level, and preferences.
On the brand's website, you are advised to take a quiz to see which protein formula is best for you.
You are then provided with a customized suggestion along with unlimited access to a registered dietitian for advice.
The "complete" Gainful system is also promoted as an additional option and includes a personalized protein powder, hydration beverage, and pre-workout formula.
All protein powders come unflavored, but you can add in a "flavor boost" pack.
The Gainful protein powder contains 7 ingredients – a protein source, a complex carb, oils, herbal extracts, and sweeteners.
It is labeled as a "clean" product. This means it doesn't contain any artificial ingredients, dyes, or sweeteners. It is gluten, dairy, and soy-free. It also is considered vegan and keto-friendly.
While it is directly free of all major food allergens, it is manufactured in a facility that may still process other products containing these allergens.
The recommended dose is 1–2 scoops of protein powder mixed with your favorite beverage. It can also be mixed with smoothies, oats, peanut butter, vegetables, or fruits.
For this review, I will be mainly discussing the protein powder and briefly cover the hydration beverage and pre-workout formula products.
Evaluation of Ingredients
Each Gainful Protein Powder formula contains 7 GMO-free ingredients or less. Each product is meant to be individualized based on your quiz answers, so the amount of each ingredient will vary.
There are four categories of ingredients present – protein, oils or fats, starches, and sweeteners.
1. Protein Source
There are 6 powdered protein source options:
Organic pea protein: A plant-based protein made from yellow peas. This type of protein can aid in muscle growth and repair. (1)
Brown rice protein: Made from brown rice, this is easily absorbed in the body. Studies show it may improve body composition and exercise performance. (2)
Whey protein isolate: An easily digestible protein source made from milk. It is higher in protein but lower in carbs and fat than whey protein concentrate.
Whey protein concentrate: A high-quality protein milk protein that can support muscle gains. It contains more of a balance of protein, fats, and carbs than isolate. In a 2017 study, those taking whey protein had increased protein and muscle gains as well as enhanced post-workout recovery. (3)
Micellar Casein: A slow-digesting protein made from milk. Because it is slower-digesting, it may help you feel full longer.
BCAA blend: Otherwise known as branched-chain amino acids, these are 3 essential amino acids (leucine, isoleucine, and valine) that make up 35% of your muscle. There is a small amount of research on BCAA's and reduced recovery time, but the findings are inconsistent. (4)
Out of all the protein powder options, whey is the most extensively studied.
2. Oils
Organic sunflower oil: Sunflower oil is made from organic sunflower seeds. While okay in moderation, sunflower oil contains a fat called linoleic acid (LA) which may increase inflammation. However, according to a 2017 review, it also contains beneficial fatty acids and other nutrients. (5)
Coconut oil: Coconut oil contains MCTs (medium-chain triglycerides), which are easily digestible fats. According to a 2018 research review, there is a lack of research on its role in weight management. Additionally, most research on coconut oil has been in the form of lab studies or in animals, which may not translate to humans. (6)
Since oils are high in fat, they should be used in moderation. The company does not give examples of how much oil is added to their formulas, so I would want to know this in order to know if it is too much.
3. Starch (Organic Oat Powder)
Oat powder is a slow-digesting carbohydrate that can sustain your energy between meals. It also may aid in post-workout recovery, according to a 2018 study. (7)
Overall, oats are a safe ingredient that can be beneficial for increasing your daily fiber intake and supporting health.
4. Natural Sweeteners
Organic stevia leaf extract: A zero-calorie, natural sweetener. According to a 2018 research review, stevia can be helpful in reducing sugar intake, weight management, and support an overall healthy lifestyle. (8)
Green tea extract: Extract from green tea leaves. Due to its caffeine content, it may also provide a slight boost in performance. (9)
While both of these sweeteners may be beneficial to health, some people may be sensitive to the caffeine present in green tea extract.
Hydration Beverage and Pre-Workout Formula
The hydration drinks contain water, electrolytes, caffeine, and natural sugars claimed to help you perform at your best. Research shows staying properly hydrated can aid in muscle recovery, so you make the most use of the protein you're taking in. (10)
The pre-workout drinks contain caffeine, L-theanine, and branched-chain amino acids (BCAAs). These amino acids are said to reduce recovery time. However, the research on this shows mixed results. (11)
Staying hydrated before, during, and post-workout is essential for proper energy and recovery. The research is stronger on drinking water and taking electrolytes rather than on the specific amino acids.
Support for Claimed Benefits
Below is our summary of the available evidence for the claimed benefits of Gainful Protein Powder based on the available research:
Support Muscle Gains

4

/5
Support Weight loss

3

/5
In general, there is some research that increasing protein intake can support weight loss due to its impact on satiety, according to a 2015 research review. (12)
This is likely to be most effective if you're already not consuming enough protein from your diet.
These proteins can help build muscle in those who are active and have higher protein needs.
A 2014 research review has shown taking protein supplements along with a nutritious diet can improve muscle mass and performance. (13)
Side Effects, Safety, and Dosage
Most protein powders, including Gainful, have little to no side effects for most people.
For those sensitive to lactose, consuming whey or casein-based protein powder may cause digestive issues. For this, Gainful plant-based proteins like pea or brown rice would be a good alternative. (14)
In addition, too much linoleic acid from sunflower oil may increase inflammation in the body, according to a systematic review of 15 clinical trials. (15)
Coconut oil may also increase the risk for heart disease, such as increased LDL cholesterol (the "bad" cholesterol). This was seen in a 2020 systematic review. (16)
More research is still needed to determine how much coconut oil is too much.
Lastly, this product may contain caffeine in some formulations. Some people are sensitive to caffeine, and there is also an upper limit of 400 mg for caffeine consumption, according to the FDA. (17)
Always consult with your medical provider prior to starting this product or any new supplement.
Cost
The cost for Gainful protein powder is $39 per month as a subscription-based program.
This price includes 14 flavor boost packets along with unlimited access to a dietitian.
It can be ordered directly from the manufacturer's website.
How Gainful Compares to Alternatives
Gainful is more costly than other protein powders but has ingredients that are screened to assure quality.
Gainful offers a personal formula designed for each individual, which other protein companies generally don't do. This is important because everyone has different goals, preferences, and protein requirements.
It is also the only protein company I'm aware of that allows unlimited access to a registered dietitian. These dietitians on staff also help to create personalized formulas.
If I were to recommend a protein supplement, I would suggest a product such as Gainful since it is more personalized and vetted by health professionals.
The Bottom Line
Gainful protein powder can be helpful if you are an active person looking to increase your protein intake.
While this protein powder is more expensive than many other brands, it is of high quality and is individualized, which leads to better results.
It is recommended to consult with your medical provider prior to starting this supplement to see if it's a good fit for you.
A Word from Our RD
If you are interested in trying Gainful protein powder, taking the online quiz can help determine what protein formula blend is right for you. This will help you get the most benefits out of taking it.
My clients who consume enough protein from either food or supplement sources tend to feel more satisfied in between their meals. This may help with weight loss and building lean muscle.
Additionally, taking the protein powder alongside the hydration and pre-workout beverage for the "complete" formula may lead to further health benefits.
Thanks for your feedback!
In a few words, please tell us how this article helped you today.
Please let us know how we can improve this article by selecting your concern below.
Thank You! We appreciate your feedback.
*
Please select at least one topic:
Please Note: We cannot provide medical advice. This feedback will help us continue improving your user experience on WellnessVerge.
Please Note: We cannot provide medical advice. This feedback will help us continue improving your user experience on WellnessVerge.
At WellnessVerge, we only use reputable sources, including peer-reviewed medical journals and well-respected academic institutions.