WellnessVerge is reader-supported. We may earn a commission when you make a purchase through the links on this page. Learn more about our process here.
Why You Can Trust Us
Every article and review on WellnessVerge is thoroughly researched and fact-checked by licensed health professionals. Our editorial team is made up of registered dietitians and medical doctors.
Every piece of content is also medically reviewed to ensure accuracy and alignment with sound scientific evidence and medical consensus. We only use peer-reviewed journals and reputable medical sources to form our conclusions and recommendations.
We operate with total editorial independence, and our editorial policies ensure that your well-being comes first. Based on our rigorous research, we only recommend products that are worth considering. We always disclose any ads or partnerships with brands featured on our site.
Gainful Protein Powder Review: High-Quality, Convenient, But Expensive
Gainful offers personalized, high-quality, science-backed products for your fitness routine. One of their best perks is one-on-one access to a registered dietitian, which makes their higher price worth it.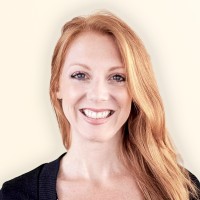 Medically Reviewed by
Natalie Olsen, MS, RDN, LD, ACSM-EP
Registered Dietitian, Certified Exercise Physiologist
Natalie is a registered dietitian, functional medicine practitioner and certified exercise physiologist with over 15 years experience in the health and wellness industry and holds a Master's degree in Human Nutrition and Functional Medicine through a collaborative program provided by the University of Western States and the Institute of Functional Medicine.

Key Takeaways (TL;DR)
Gainful offers protein powder and a full line of sports supplements personalized for your dietary needs and health goals to help optimize your nutrition, hydration, and recovery.
They use natural, high-quality, science-backed ingredients with no fillers, artificial sweeteners, or unnecessary ingredients.
Protein powder can be difficult to shop for because there are hundreds of choices. Gainful makes buying protein powder easy by having you take a 5-min quiz that focuses on your nutrition and fitness goals.
Based on your responses, their algorithm formulates a protein powder and other sports supplements tailored to your dietary needs and typical activity.
Overall, Gainful is a convenient service that offers high-quality, personalized supplements. However, their protein powder is more expensive than similar brands.
Gainful's additional value lies in offering unlimited one-on-one dietitian consultation for subscribers. This expert can help you optimize your workout routine, supplement routine, nutrition, and overall health. This may make this protein powder worth the price.
Gainful may be worth the investment if you value the convenience and personalization of their service, want to use other products from their lineup in addition to protein, and are interested in their 1-on-1 dietitian support.
What We Liked About Gainful
Customized protein powder made to suit your dietary needs and fitness goals.
Contains high-quality, clean ingredients and a variety of flavors for protein powder.
It's easy to prepare and take.
The brand offers other sports supplements as well.
Provides unlimited one-on-one dietitian consults for members.
Reviewers, for the most part, really appreciate the convenience and quality of Gainful products.
Important Considerations
Gainful is more expensive than comparable protein powders.
There's no third-party testing (like NSF Certified for Sport).
Some of its protein is sourced from milk, and some formulations may contain coconut. Both allergens could be excluded during the quiz.
The company doesn't offer refunds but will make you a new formulation for no extra cost.
Gainful at a Glance
Gainful is a personalized sports nutrition company intended for active adults (but anyone can use their products). They offer personalized protein powders, electrolytes, and pre-workout supplements based on your goals.
Gainful formulates its products using only natural, high-quality, research-backed ingredients, with no fillers, artificial sweeteners, or unnecessary ingredients.
To get your custom formulations, you need to take their brief quiz. It asks about your diet, activity level, the type of exercise you do, your health goals, and more. With your answers, Gainful will recommend custom blends of protein powder based on your dietary needs, electrolytes based on your workout frequency and intensity, and pre-workout based on your endurance and recovery needs.
Their personalized protein powder is mainly customized to your diet preferences. Still, they also feature some specific ingredients that your powder may contain depending on your quiz answers, like oat powder for added carbs or green tea extract for potential weight loss benefits.
While personalized protein powder isn't necessary for most people, it can be helpful if you're new to using it or don't want to shop around or try multiple products to find the best one for you.
Additionally, all Gainful subscribers have access to a registered dietitian nutritionist for nutrition consults, training plans, and questions about how to use the products best. This great perk can help you achieve your health goals and add value to the Gainful subscription. Many reviewers reported that the dietitian consultations were helpful.
How Gainful Formulates Its Protein Powders For You
Gainful's protein powder formulas are made with 7 ingredients or less and customized based on your dietary needs. Each formulation contains all 9 essential amino acids and 19–27 grams of protein per serving.
Gainful offers three main protein powder formulations:
Whey and/or Casein: This powder is made from whey protein, a type of protein found in cow's milk. Gainful also offers casein, another type of milk protein that digests more slowly than whey. (1)
Keto: This powder is made with whey and/or casein protein but contains coconut oil, which has medium-chain triglycerides (MCTs). MCTs can be utilized for energy for people in ketosis, a metabolic state of burning fat for energy rather than carbs. (2, 3)
Plant-Based: This vegan powder is made with a combination of organic pea protein and organic brown rice protein.
The type of protein you receive will be based on your dietary restrictions and preferences that you specify when you take the quiz.
If you follow a plant-based diet, you'll receive a plant-based formulation. Likewise, keto or low-carb dieters will receive the keto formulation. Everyone else will receive the whey protein formulation.
Beyond this, there may be some slight differences in ingredients based on your answers to the quiz, with potential additions such as green tea extract, oat powder, and tapioca maltodextrin. Gainful does a great job explaining the reasons for including each ingredient in your personalized formula. Also, you can use the 1-on-1 consultation with your dietitian to address any ingredient questions.
Expand to See Ingredients and Nutrition Facts
Your formulation of Gainful Personalized Protein Powder will contain up to seven of the following ingredients:
Organic Pea Protein
Organic Brown Rice Protein
Organic Oat Powder
Whey Protein Concentrate
Whey Protein Isolate
Coconut Oil
Sunflower Oil
Organic Monk Fruit
Organic Stevia Leaf Extract
Green Tea Extract
BCAA blend
Micellar Casein
Organic Tapioca Dextrose
Organic Tapioca Maltodextrin
The Nutrition Facts for Gainful will vary slightly based on your formulation. For instance, one scoop (30 grams) of the keto formulation that I tried provides:
Calories: 140
Fat: 6 grams
Carbohydrate: 3 grams
Protein: 19 grams
Prepping and Taste
Gainful recommends mixing 1–2 scoops of powder with 8 ounces of cold milk or plant-based milk and a Flavor Boost for a simple protein shake. It can also be blended into smoothies or baked goods.
Gainful's protein powders are unflavored, but you can add Flavor Boosts to each order. The Flavor Boosts are sweetened with stevia leaf extract and come in these flavors:
Strawberry Cream
Madagascar Vanilla
Rich Chocolate
Caffe Mocha
Cookies & Cream
Chocolate Peanut Butter
Matcha Green Tea
Cinnamon Toast
Sea Salt Caramel
I received a keto-friendly protein powder made with whey protein and coconut oil. I liked that the protein powder was flavorless and suited to my dietary preferences. Although it smelled like coconut, I couldn't taste it when I mixed the protein and added a Flavor Boost.
The powder mixed very easily in almond milk, and the Flavor Boosts added mild sweetness and taste. My personal favorite flavor was Chocolate Peanut Butter.
Consumers echo the same sentiment in their reviews, reporting that the protein powder mixes easily and tastes good.
Key Benefits of Using Gainful Protein Powder
Gainful's protein powder can be an easy solution to reach daily protein goals that may help you build muscle and lose fat. Here are some of the key benefits of using Gainful.
Helps Build Muscle
Consuming protein powder is one way to meet your daily protein needs. One of the best uses for protein powder is to help build muscle. When paired with resistance training, protein is extremely helpful for improving strength and body composition.
Studies have shown it is helpful to ingest protein after resistance training to promote muscle growth, strength gains, and an increase in lean (fat-free) body mass.
However, what is most important is ensuring you are getting enough protein throughout the day. The International Society of Sports Nutrition recommends spreading protein intake evenly throughout the day with consumption every 3–4 hours. (4, 5, 6)
Muscle growth can be achieved from both plant and animal-based protein sources. However, studies have shown that animal-based proteins are slightly more helpful for promoting muscle growth due to increased amounts of essential amino acids and branched-chain amino acids (BCAAs). (7, 6)
Helps With Fat Loss
A high-protein diet may be helpful for weight loss, and using Gainful protein powder makes it easy to increase your protein intake significantly without a large increase in calorie intake. However, Gainful alone will not help lose fat. The combination of strength training and adequate protein and calorie intake will make the most significant difference in body composition.
Gainful protein powder also makes it easier to get extra protein in your diet without many added calories, even if you're not trying to gain muscle mass. In fact, a high-protein diet can be very helpful for weight loss. (8)
Protein digests more slowly than carbs and fat, so it can help you feel fuller longer. Additionally, eating more protein may help to preserve your muscle mass as you lose weight.
Typically, eating a calorie-restricted diet can result in muscle loss as well as fat loss, but protein offers some protection against muscle loss. Increased protein intake may also help regulate your hunger hormones to decrease your appetite. (9)
For these reasons, getting enough daily protein is helpful for people who are trying to lose weight. Gainful's protein powder may help reach protein goals.
Gainful Is Generally Safe But Contains Allergens
Generally, protein supplements are very safe for most people, including pregnant and breastfeeding women. Some people may experience minor side effects like gas or bloating when using protein powder regularly.
Additionally, except for the plant-based formulation, Gainful's protein powders contain whey protein, which is sourced from milk. This is important to know if you have a milk allergy or are lactose intolerant. Likewise, the keto protein powder contains coconut.
All of Gainful's protein powders are soy-free, gluten-free, and contain no fillers, dyes, or artificial sweeteners. If choosing a flavor, they use monk fruit or stevia extract to sweeten it.
However, Gainful's products aren't third-party tested. The FDA categorizes them as food rather than supplements, and the nature of their customized products would make third-party testing difficult.
Still, third-party testing of supplements is essential because it provides independent verification that the product is safe and that the label is accurate. However, Gainful requires all their ingredient manufacturers to provide quality reports for each ingredient.
Overview of the Product Line
Many customers mentioned in their reviews that they found the Gainful subscription service very convenient for all their sports nutrition needs. Taking Gainful's other products alongside the protein powder may provide additional health benefits.
Here's an overview of other products that Gainful offers, along with a summary of their benefits:
Personalized Hydration: Flavors include Lemon-Lime and Strawberry Lemonade. These electrolyte powders contain a customized blend of electrolytes (minerals that regulate fluid balance) and sugar, designed to hydrate you more effectively than water alone. (10)
Personalized Pre-Workout: Gainful offers Sour Watermelon and Strawberry Lemonade flavors. Some pre-workouts contain caffeine and other ingredients designed to boost your energy for a workout. They may help improve your performance and endurance. (11)
Collagen Performance Boost: Gainful's collagen is unflavored. Collagen is found in muscle and connective tissue, and supplementing with it may help to promote healthier skin, joints, and muscles. This supplement also contains vitamin C, which helps promote collagen synthesis. (12, 13)
Fiber Performance Boost: It is unflavored. Fiber may help regulate digestion and help you feel full longer. This product contains beta-glucan, a type of fiber that may also offer some immune health benefits. (14, 15)
Creatine Performance Boost: Gainful's creatine is unflavored. Creatine can help improve physical performance and muscle recovery and is used by many athletes and active people. (16)
Pricing: Gainful Powder Is More Expensive, But the Service May Be Well Worth It
Gainful is only available as a subscription directly from the brand's website.
The prices are:
Personalized Protein: $45 for 14 servings
Personalized Hydration: $30 for 21 servings
Personalized Pre-Workout: $26 for 14 servings
Performance Boosts (Fiber, Collagen, Creatine): $22+ for 14–28 servings
Shipping is free. Gainful is a subscription program, so you'll receive whichever products you order monthly. However, they make it easy to edit your order, skip months, or cancel.
The company doesn't offer refunds, but if you're unsatisfied with your first order, they will make a new formulation for you at no cost.
Gainful can be considered a premium service, and its prices are significantly higher than most alternatives.
If you get the entire stack that includes personalized protein, hydration, and pre-workout, your monthly cost would be around $200. However, this also comes with customized formulas, high-quality ingredients, and access to a registered dietitian. Of course, if you don't need all the products in their stack, you can exclude them from your subscription.
Because you have to take Gainful consistently, if you're satisfied with the product, consider the long-term cost of this supplement.
How Gainful Protein Compares to Alternatives
If you just need to buy a protein powder, then there are several more cost-effective options that are similar to what Gainful offers. However, Gainful doesn't have any similar competitors offering custom protein powders and other sports supplements.
Here are three highly-rated brands comparable to Gainful's main protein powder recipes — whey, keto, and plant-based.
| | Gainful Personalized Protein | Isopure Whey Protein Isolate | Perfect Keto Pure Whey Protein Powder | Ora Organic Vegan Protein Powder |
| --- | --- | --- | --- | --- |
| Price | $45 for 14 servings ($3.21/serving) | $19.99 for 16 servings ($1.25/serving) | $43.99 for 20 servings ($2.20/serving) | $39.99 for 20 servings ($1.99/serving) |
| Lowest Possible Price | $45 for 14 servings ($3.21/serving) | $19.99 for 16 servings ($1.25/serving) | $35.19 for 20 servings, with subscription ($1.76/serving) | $31.99 for 20 servings ($1.60/serving) |
| Shipping | Free | $10 or free over $50 | Varies or free over $60 | Free over $100, or $8.95 (subscription orders ship free over $50, or $6.95 shipping fee) |
| Refund Policy | No returns; free reformulation for 30 days | Limited information provided; does not accept returns past 30 days of the original ship date | 30-day money-back guarantee | 60-day money-back guarantee |
| Grams of Protein per Serving | 19 grams (may vary) | 25 grams | 15 grams | 21 grams |
| Protein Type | Whey protein concentrate, whey protein isolate, pea protein, brown rice protein (varies depending on formulation) | Whey protein isolate | Whey protein isolate | Pea protein, rice protein |
| Third-Party Tested | No | Yes | Yes | Yes |
Expand to See Details About Each Brand
Vs. Isopure Unflavored Whey Isolate Protein Powder
Isopure's whey protein isolate powder is an excellent all-around choice for anyone who doesn't follow a strictly plant-based diet. It's unflavored, so it's versatile and contains just two ingredients — whey protein isolate and soy lecithin. Isopure is also third-party tested.
Isopure is much less expensive than Gainful's protein powder but similar because it contains few ingredients and is unflavored.
Vs. Perfect Keto Pure Whey Protein Powder
Perfect Keto's Pure Whey Protein Powder is made with similar ingredients as Gainful's keto protein powder. It contains whey protein and MCT oil and comes in Chocolate or Vanilla. Perfect Keto products are third-party tested.
This may be a good fit for keto dieters who want a less expensive alternative to Gainful's keto protein powder.
Vs. Ora Organic Vegan Protein Powder
Many different types of vegan protein powder are available, but, like Gainful's plant-based protein powder, this one from Ora Organic features a blend of pea protein and brown rice protein.
It also contains a variety of organic vegetables and digestive enzymes, which help break down food so that the body can use it. Additionally, it's third-party tested. (17)
This protein powder is a good fit for people following a plant-based diet and offers the added benefit of digestive enzymes that may help improve digestive health. Ora Organic is also less expensive than Gainful.
Thanks for your feedback!
In a few words, please tell us how this article helped you today.
Please let us know how we can improve this article by selecting your concern below.
Thank You! We appreciate your feedback.
*
Please select at least one topic:
Please Note: We cannot provide medical advice. This feedback will help us continue improving your user experience on WellnessVerge.
Please Note: We cannot provide medical advice. This feedback will help us continue improving your user experience on WellnessVerge.
At WellnessVerge, we only use reputable sources, including peer-reviewed medical journals and well-respected academic institutions.