Evidence Based Research
Our editorial team is made up of expert registered dietitians with extensive, real-world clinical experience who are highly trained in evaluating clinical research.
Huel Powder Review: Is It Worth It? Our Dietitian Explains
Huel is a nutritionally complete powdered meal replacement. However, the research to back up all of its claims is lacking.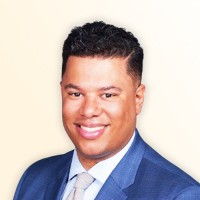 Medically Reviewed by
Anthony Dugarte, MD
Medical Reviewer
Anthony Dugarte, M.D., C.S.C.S. is a health and wellness writer and medical content reviewer. In addition to dedicating the last 7 years to medical research, Dr. Dugarte also has more than a decade of experience in strength and conditioning, nutrition, and rehabilitative exercise, as well as authoring and reviewing health and wellness-related content.
WellnessVerge is reader-supported. When you make a purchase through links on this page, we may earn a commission. Learn More

Pros

Conveniently delivered to your door
Cost-effective
Simplifies calorie counting

Cons

May increase feelings of deprivation with respect to traditional food
Potential for unpleasant side effects
Contains coconut, an allergen
What Is Huel?
Huel was derived from the phrase "human fuel" and is a nutritionally complete powdered meal replacement product.
It is available in powder form or as a ready-made drink. Huel Powder comes in various flavors, including banana, vanilla, cafè latte, salted caramel, and chocolate.
Additionally, their ready-made drinks come in banana, berry, vanilla, or chocolate flavors.
Huel is a nutritionally sound and overall respectable product for time-starved people.
They also have energy bars, granola, and their latest line of plant-based meals called Hot & Savory.
Huel was designed to meet all of the body's nutritional needs, making it a unique and nutritionally complete version of traditional food.
Huel Powder, along with its other line of products, is high in protein and fiber, low in sugar and salt, and rich in phytonutrients.
The product also contains an ideal balance of carbohydrates, protein, fat, and fiber, in addition to 27 essential vitamins and minerals.
One serving of Huel (2 scoops) provides:
Calories: 400
Carbohydrates: 46 g
Protein: 30 g
Fat: 13 g
Huel was created in 2012 by Julian Hearn when he set out to design a program that would help people get optimal nutrition to boost their physical performance.
This concept developed into the idea that "fast food" can be nutritionally complete, convenient, affordable, with minimal impact on animals and the environment.
Evaluation of Ingredients
Huel Powder is a nutritionally complete powdered food that contains a balance of macronutrients.
The product is high in protein and fiber, low in sugar and salt, and rich in phytonutrients. Phytonutrients are beneficial plant compounds that can act as antioxidants in the body.
Huel also contains all 27 essential vitamins and minerals. The product doesn't contain any animal products making it suitable for vegans, and it is also soy, lactose, and GMO-free.
The main ingredients in Huel include oats, pea protein, flaxseed, brown rice protein, coconut, and sunflower oil.
Oats
Huel's primary source of carbohydrates comes from oats. Oats are an excellent source of fiber that can increase feelings of fullness and may even help reduce the risk of cardiovascular disease.
Studies show that oats can delay stomach emptying time which can increase feelings of fullness. This can, in turn, help with appetite control and weight management. (1)
Additionally, research has shown that the fiber in oats can reduce both total and LDL cholesterol levels, which can improve heart health. (2)
Probiotics are also added to the fiber found in Huel to help support a healthy gut.
Pea Protein
Pea protein is derived from green and yellow peas and provides an ideal hypoallergenic plant-based protein source.
Pea protein contains all of the nine essential amino acids that your body can't produce and must get from food sources.
Research suggests that pea protein powder can help build muscle when combined with resistance training.
One study found that pea protein and whey protein were equally effective in supporting muscle growth with regular exercise. (3)
Ground Flaxseed
Often considered a superfood, flaxseed is chock full of nutrients. A single tablespoon has protein, fiber, and omega-3 fatty acids, along with assorted vitamins and minerals.
The fiber found in flaxseed may improve heart health by helping to lower cholesterol levels.
One 2014 study found that eating 30 grams of flaxseed powder daily for three months lowered total cholesterol by 17% and LDL cholesterol by 20% in people with high cholesterol. (4)
Flaxseed may also help people with appetite control and weight management.
Researchers in one study found that adding 2.5 grams of ground flax fiber extract to a beverage reduced feelings of hunger and improved overall appetite control. (5)
Brown Rice Protein
Brown rice protein is a specialized protein made by treating the rice with enzymes through a unique conversion process.
This type of protein is hypoallergenic and may even have some health benefits.
One study found that brown rice protein is just as effective as whey protein in enhancing body composition and exercise performance, making it a nice plant-based protein option for athletes. (6)
Adequate protein intake can help increase feelings of fullness which can support weight loss.
One research study suggests that brown rice protein offers peptides that can minimize weight gain more than white rice protein or soy protein. (7)
Coconut MCTs
This type of coconut oil contains medium-length chains of fats called triglycerides.
There is some evidence to suggest that MCTs may play a role in weight management.
One 2014 study found that MCTs increased the hormones that reduce appetite and help increase feelings of fullness when compared to longer-chain fats. (8)
Moreover, one 2015 meta-analysis showed that MCTs given for three weeks or more reduced body weight, waist circumference, hip circumference, and total body fat compared to long-chain triglycerides (LCTs). (9)
Sunflower Oil Powder
Sunflower oil powder is produced by spray-drying regular sunflower oil onto a carrier, which helps maintain the oil's nutrition and shelf life.
Sunflower oil is an important source of fat that provides linoleic acid, an essential omega-6 fatty acid. It also includes vitamin E and vitamin K.
Your body requires two essential fatty acids (EFAs), which include both linoleic acid (omega-6 fatty acid) and alpha-linolenic acid (omega-3 fatty acid).
Huel uses a blend of flaxseed and sunflower oil powder to ensure that they're providing sufficient amounts of both of these EFAs.
A 2014 review found that essential fatty acids may benefit heart health and potentially reduce the risk of chronic diseases, including cancer, diabetes, and neurological disorders. (10)
Support for Claimed Benefits
Below is our summary of the available evidence for the claimed benefits of Huel Powder based on the available research:
Boost immune system

4

/5
Improve digestion

4

/5
Improve muscle functioning

4

/5
Assists with weight management

4

/5
Enhance the nervous system

3

/5
Enhance brain function

3

/5
Increased metabolism

3

/5
Improved hair and nail health

3

/5
Improved skin health

3

/5
Enhance bone health

3

/5
Enhance dental health

3

/5
Improve eye health

3

/5
Decrease tiredness and fatigue

2

/5
Improve fertility and reproduction

1

/5
Decrease cellular stress

1

/5
Side Effects, Safety, and Dosage
As a meal replacement, Huel can be taken at any time of day.
Huel recommends drinking their product for breakfast or lunch during the week and having a "traditional" meal with family and friends in the evening or on the weekend.
Huel is made by mixing two scoops of their powder with 13 ounces of cold water.
Due to its high fiber content, Huel can cause some gastrointestinal distress for people sensitive to fiber.
Users report gas, bloating, diarrhea, and other mild GI complaints resulting from drinking Huel.
It is also important to note that Huel contains coconut, which is considered a tree nut. Therefore, people with tree nut allergies should be aware and avoid taking Huel if they are allergic to coconut.
It is important to speak with your healthcare provider before taking Huel or any meal replacement supplement to ensure it is safe for you.
Cost and Where to Buy
Huel can be purchased directly through the Huel website. The product costs $36.11 per pouch. One pouch provides 17 meals which come out to $2.12 per meal.
If you choose to participate in their subscription plan, a pouch of Huel will cost $32.50, which comes out to $1.91 per meal.
Huel can also be purchased on Amazon at a significantly higher price. On Amazon, two pouches of Huel are around $100, or $50 per pouch.
Unopened Huel Powder pouches can be returned for a full refund within 30 days of purchase. However, you will be responsible for covering the total shipping costs of the return.
Considering the price of most on-the-go or fast food meals, Huel is definitely worth the cost, given how nutritionally complete the meal is.
Understanding the Huel Product Line
Huel offers a variety of products to provide people with flexibility depending on their individual needs. The following is a comparison of their various products:
Huel Powder v3.0
Huel Powder is a nutritionally complete powder that is mixed with water. The drink can replace breakfast or lunch and costs $1.91 per meal.
Huel Black Edition
Huel Black Edition is similar to Huel Powder, except the product doesn't contain any oats and is, therefore, gluten-free. It has 50% fewer carbohydrates and 33% more protein and also contains green tea extract. It is also a bit more expensive than regular Huel powder at $2.20 per meal.
Huel Ready-to-Drink
This ready-to-drink formula provides all 27 essential vitamins and minerals plus a balance of carbohydrates, protein, fat, fiber, and phytonutrients. The product is also naturally gluten-free. Huel ready-to-drink is more expensive than the Huel powder at $3.71 per meal.
Huel Hot & Savory
Huel Hot & Savory is a nutritionally complete vegan meal that contains rice, quinoa, vegetables, herbs, and spices. It includes a balance of macronutrients and provides all 27 essential vitamins and minerals. The product can be prepared in under 5 minutes and is $3.29 per meal.
Huel Bar
The Huel Bar is a nutritionally complete snack. It contains 200 kcal per bar and provides a balance of carbohydrates, protein, essential fats, fiber, phytonutrients, and all 27 essential vitamins and minerals. One bar is $1.87.
Huel Complete Protein
Huel Complete Protein is a nutritionally complete, plant-based, high-protein snack made from hemp, faba, and pea protein. The product provides 110 calories, 20 grams of protein, and 27 essential vitamins and minerals. Huel complete protein is $1.25 per serving.
How Huel Compares to Alternatives
Huel is a unique product because it's not necessarily geared towards weight loss or performance enhancement.
Huel is a nutritionally balanced product that can be used for anyone seeking an effortless well-balanced meal.
Plenny Shake is another meal replacement company specializing in complete, easy, and affordable food with minimal impact on the planet.
Plenny Shake can be purchased directly through their website and is similar in price to Huel.
Their meals range in price from $1.87 per meal to $1.59 per meal, depending on whether you choose the subscription plan or not.
Ample Meal also makes a product similar to Huel. However, while Ample Meal's formula is nutritionally similar to Huel, it lacks some of the micronutrients provided in Huel.
It is also significantly more expensive. Their meals range from $6.38 to $7.50 per meal, depending on whether you choose the subscribe-and-save option.
Soylent also makes a product similar to Huel. Soylent complete meal replacement drinks provide a similar mix of macronutrients and 20% of the recommended value for essential vitamins and minerals.
Related: Huel vs. Soylent: Which Is Better?
Rather than using pea protein, Soylent uses soy protein derived from soybeans.
Soylent doesn't offer a variety of flavors (only "original" and cacao) but costs slightly less than Huel at $1.50 to $1.82 per meal.
Compared to other similar products, Huel offers a balanced nutritional shake for busy people at a competitive cost.
Frequently Asked Questions About Huel
Can I lose weight on Huel?
While Huel isn't necessarily marketed as a weight loss product, you could use the product to create a calorie deficit over time which can help you lose weight.
Huel also provides an easy way to track your calories and plenty of complex carbohydrates and protein, which can help you feel fuller for longer.
Can Huel replace all my meals?
Technically, yes. Huel provides a nutritionally complete meal; however, the manufacturers recommend using the product as a convenient meal replacement for when you don't have time to make a home-cooked meal.
Is Huel good for gaining muscle?
Huel can help you gain muscle by providing increased calories and increased protein, both of which can help you gain muscle mass.
Is Huel keto-friendly?
Huel Powders, Ready-to-drink, and Bars aren't suitable for a keto diet because they contain too many carbohydrates. However, the company provides low-carbohydrate hacks that can be used with several of its products.
Is Huel actually good for you?
Huel provides a balanced mix of complex carbohydrates, high-quality protein, and essential healthy fats, along with all 27 essential vitamins and minerals. This nutrition profile is considered healthy.
The Bottom Line
We've all been there. You're starving, and the drive-thru is so tempting-quick, effortless, and satisfying. Unfortunately, on-the-go meals are not necessarily health or wallet-friendly.
Could you happily replace all of your meals indefinitely with Huel? No. However, Huel offers an excellent option for on-the-go balanced meals at an affordable price.
While it is not directly marketed as a "weight loss shake," some people may consider using Huel as a means to reach their weight loss goals.
Huel can help with weight loss when used as a calorie-effective meal replacement. "Powdered foods" like Huel can provide a great alternative to your typical convenience meals.
However, I would not recommend this product, or any meal replacement product, as a long-term substitute for real food.
A Word from Our RD
Nutritionally balanced meals can be challenging to plan and prepare. Huel has a nice product that can help the busy family or busy professional that lacks time to make a nourishing meal.
For example, Huel shakes can be made easily in the morning and provide a healthy breakfast while on the way to school or work.
Additionally, Huel's hot and savory line can provide a well-balanced meal if there are some nights when you don't have time to cook or just need something easy.
Huel may also help you effortlessly cut calories without tracking or measuring your food.
For example, if your typical breakfast contains 500 calories, followed by a morning snack of 200 calories, you can create a calorie deficit by replacing both with Huel.
Since Huel only has 400 calories, you would create a calorie deficit of 300 calories to help you reach your weight loss goals.
Huel recommends drinking their product as a replacement for either breakfast or lunch while enjoying a traditional meal at dinner.
I think this recommendation is reasonable and removes the burden of preparing a nutritionally balanced meal when you're pressured for time.
Thanks for your feedback!
In a few words, please tell us how this article helped you today.
Please let us know how we can improve this article by selecting your concern below.
Thank You! We appreciate your feedback.
*
Please select at least one topic:
Please Note: We cannot provide medical advice. This feedback will help us continue improving your user experience on WellnessVerge.
Please Note: We cannot provide medical advice. This feedback will help us continue improving your user experience on WellnessVerge.
At WellnessVerge, we only use primary references for our articles, including peer reviewed medical journals or well-respected academic institutions.