Why You Can Trust Us
Every article and review on WellnessVerge is thoroughly researched and fact-checked by licensed health professionals. Our editorial team is made up of registered dietitians and medical doctors.
Every piece of content is also medically reviewed to ensure accuracy and alignment with sound scientific evidence and medical consensus. We only use peer-reviewed journals and reputable medical sources to form our conclusions and recommendations.
We operate with total editorial independence, and our editorial policies ensure that your well-being comes first. Based on our rigorous research, we only recommend products that are worth considering. We always disclose any ads or partnerships with brands featured on our site.
Gout Diet: Foods to Avoid, What to Eat Instead, Plus a Meal Plan
Gout is a form of arthritis that affects the joints. Foods high in purines can make gout worse. Limiting certain foods and eating more of others, as well as making other diet and lifestyle changes can help manage gout.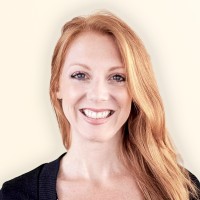 Medically Reviewed by
Natalie Olsen, MS, RDN, LD, ACSM-EP
Registered Dietitian, Certified Exercise Physiologist
Natalie is a registered dietitian, functional medicine practitioner and certified exercise physiologist with over 15 years experience in the health and wellness industry and holds a Master's degree in Human Nutrition and Functional Medicine through a collaborative program provided by the University of Western States and the Institute of Functional Medicine.

Gout can be a painful condition that is unpleasant to deal with for most people.
Your diet can play a big role in whether you develop gout. It can also strongly influence how severe your gout is if you already have it.
Knowing more about foods to avoid or limit with gout, including high purine foods, can make a big difference in your ability to treat it.
Read on to learn more about how to help manage or prevent your gout.
What Is Gout?
Gout is a type of inflammatory arthritis. (1)
It affects the joints and can be very painful. The big toe is often the first joint to be affected, but it can also affect other toes, knees, and ankles.
Gout symptoms include:
Intense pain in the affected joint
Redness
Swelling
Heat
What Causes Gout?
Gout is caused by having high levels of uric acid in your body, also called hyperuricemia.
Hyperuricemia can happen when your body cannot properly break down a food compound called purines. When this happens, uric acid crystals can build up in some joints, tissues, and fluids within the body. (2)
However, not everyone who has high uric acid develops gout.
According to the Centers for Disease Control (CDC), some factors make you more likely to develop gout. These include:
Being overweight or obese.
Being male.
Drinking alcohol.
Taking certain medications, especially diuretics, that cause fluid loss from the body.
Having certain health conditions, including diabetes, high blood pressure, poor kidney function, and metabolic syndrome.
Consuming foods and drinks that are high in a type of sugar called fructose.
Eating a diet high in purines (described more below).
Gout can negatively affect many aspects of daily life. However, there are many ways it can be effectively treated and managed to help improve the quality of your life.
Following a gout diet is one of these ways.
What Is a Gout Diet?
A gout diet is an eating plan used to manage gout. It serves to reduce the amount of purines in the diet and helps reduce high levels of uric acid to prevent new crystals from forming.
These things can help manage gout pain and help prevent it from getting worse.
High purine foods include: (3)
Red Meat: Like beef, pork, and venison.
Organ Meats: Like liver.
Some Fish and Shellfish: Including anchovies, sardines, mussels, trout, mackerel, herring, crab, shrimp, and scallops.
Chicken: Although it has a lower purine content than red meat.
Legumes like beans and lentils also contain purines. However, plant-based sources of purines do not seem to affect gout the way meat-based sources do. (4)
Following a low-purine diet may help prevent gout attacks.
Other Foods to Limit or Avoid with Gout
In addition to limiting or avoiding foods that are high in purines, there are other foods that can trigger gout.
People with gout may also benefit from limiting or avoiding these foods and beverages. (5)
Alcohol
Some alcoholic beverages, such as beer, are high in purines. However, all types of alcohol can affect the way your kidneys get rid of uric acid in your urine, potentially leading to a buildup. (6)
Sugary Drinks and Foods
Standard table sugar called sucrose, contains half fructose. When the body breaks down fructose, purines are released. (7)
Examples of foods and beverages in this category include:
Soda
Sweetened coffee and tea beverages
Energy drinks
Fruit juices
Pastries
Desserts like cookies, candy, and ice cream
Foods and Drinks with High Fructose Corn Syrup (HFCS)
HFCS contains 55% fructose, which is more than standard table sugar. It can contribute to gout similarly to how other sugary foods can. (8)
Foods that often contain HFCS include:
Pre-packaged sweets like cupcakes and cookies.
Condiments like ketchup and barbeque sauce.
Some fast food menu items.
Popsicles and other frozen treats.
Processed breakfast foods like many kinds of cereal, muffins, and pastries.
Bread and crackers are some foods that you may not think of as being sweet can also contain HFCS.
A diet high in sugar, including sucrose and high fructose corn syrup, may also lead to more inflammation. (9)
Since gout already involves a lot of inflammation, sugar may worsen gout symptoms.
What Are the Best Foods to Treat Gout?
Following a low-purine diet and avoiding high amounts of sugar and alcohol are good ways to manage gout. In addition, consuming other foods and beverages can help manage gout.
Some of the best foods and beverages for treating gout include: (10)
Skim Milk and Yogurt
Research has found an association between consuming dairy products such as milk and yogurt and lower uric acid levels. (11)
It does this by helping remove uric acid from the body via urine.
Coffee
Research shows that drinking coffee may be associated with a lower risk of gout. (12)
It does this by helping to lower uric acid levels in the body in a variety of ways. (13)
Cherries
Data from a large online survey showed that eating cherries over a two-day period was associated with a 35% lower risk of gout attacks. The use of cherry extract lowered the risk by 45%. (14)
Like the other foods, cherries help reduce levels of uric acid.
Water
Drinking enough water can help prevent and manage gout flare-ups by flushing uric acid from the body. Being dehydrated is a risk factor for gout attacks. (15)
Foods High in Vitamin C
Older research found that a higher vitamin C intake was associated with a lower risk of gout. (16)
However, newer research reports that there is not a clear link between a high daily intake of vitamin C and the prevention or management of gout. (17)
Still, vitamin C continues to be recommended by the Arthritis Foundation. (10)
It is a good idea to talk to your doctor about whether or not you should take vitamin C supplements.
Whole Grains
Whole grains like whole wheat bread products, quinoa, and brown rice are all healthy choices that are low in purines.
Vegetables
Most vegetables are low in purines and natural sugars and are also part of a healthy diet for just about anyone.
Sample Gout Meal Plan
Breakfast
Plain yogurt topped with berries
A whole-grain piece of toast or English muffin
1–2 cups of coffee
Lunch
Salad made with leafy greens and other vegetables of choice, topped with 3–4 oz of cooked salmon, a sprinkle of nuts, and drizzled with a balsamic vinaigrette
Water to drink
Snack
A bowl of cherries and some nuts or skim milk cheese
Water to drink
Dinner
3 oz of roasted chicken breast
Side of brown rice and broccoli, seasoned with olive oil and herbs or spices of choice
Water to drink
Tip:
Some research has shown that eating a Mediterranean diet can be helpful in managing gout. (18) This may be because it is a type of anti-inflammatory diet that can help control inflammation.
The Bottom Line
Gout is a type of arthritis that involves inflammation in the joints. It can cause pain and other symptoms and often occurs in the toes, knees, and ankles.
Gout is caused by a buildup of uric acid in the body. Foods high in purines, such as red meat and some seafood, can contribute to this buildup.
Making dietary changes and following a low-purine diet is a good way to help manage gout.
Other foods and beverages, including skim milk, coffee, cherries, and foods high in vitamin C, can help manage or prevent gout.
Lifestyle changes like drinking more water, limiting or avoiding alcohol, achieving a healthy weight, and being physically active can also help with gout.
If you have or are at risk of developing gout, it is always a good idea to talk with a trusted healthcare professional about your unique situation.
Thanks for your feedback!
In a few words, please tell us how this article helped you today.
Please let us know how we can improve this article by selecting your concern below.
Thank You! We appreciate your feedback.
*
Please select at least one topic:
Please Note: We cannot provide medical advice. This feedback will help us continue improving your user experience on WellnessVerge.
Please Note: We cannot provide medical advice. This feedback will help us continue improving your user experience on WellnessVerge.