Why You Can Trust Us
Every article and review on WellnessVerge is thoroughly researched and fact-checked by licensed health professionals. Our editorial team is made up of registered dietitians and medical doctors.
Every piece of content is also medically reviewed to ensure accuracy and alignment with sound scientific evidence and medical consensus. We only use peer-reviewed journals and reputable medical sources to form our conclusions and recommendations.
We operate with total editorial independence, and our editorial policies ensure that your well-being comes first. Based on our rigorous research, we only recommend products that are worth considering. We always disclose any ads or partnerships with brands featured on our site.
13 Easy and Tasty Ways to Eat More Vegetables
Getting enough veggies in your diet may sound like a chore, but it doesn't have to be! We make choosing and preparing vegetables easy in our guide.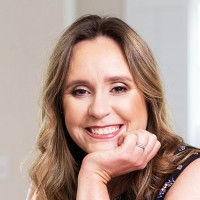 Medically Reviewed by
Ana Reisdorf, MS, RD
Registered Dietitian Nutritionist
Ana Reisdorf is a registered dietitian nutritionist with 14 years of experience in the field of nutrition and dietetics. She graduated from UCLA in 2002 with a degree in psychology and women's studies and completed her master's degree from Central Michigan University in 2010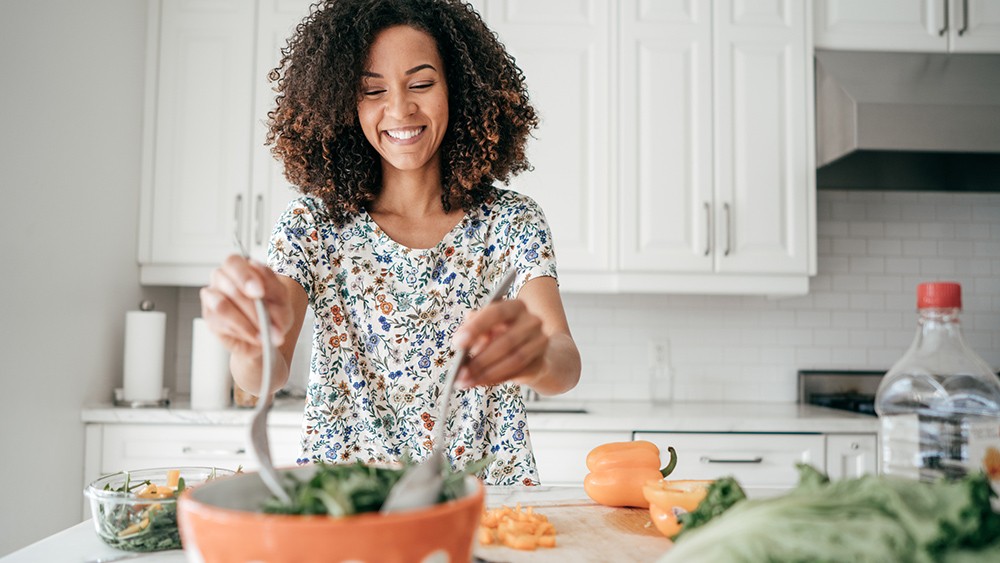 Why Should You Eat Vegetables?
You've probably heard many times before that you should eat your vegetables because they're good for you. Still, you may be wondering what vegetables actually do for your health.
A primary role for vegetables is to provide essential nutrients to our diet.
Vegetables contain vitamins, minerals, fiber, antioxidants, and other beneficial compounds to keep our bodies healthy.
This is one reason why many people are switching to plant-based diets that include a large variety of vegetables.
Plant-based diets are backed by science to have health benefits, including a healthy heart, immune system, brain, and possibly a longer life expectancy.
What Kinds of Vegetables Are There?
There are over 1,000 different vegetable types around the world, but we generally classify vegetables into a few subgroups. (1)
Subgroups of Vegetables:
Dark green: spinach, broccoli, collard greens, dark green lettuce
Red and orange: carrots, red peppers, winter squash, tomatoes
Beans and peas/legumes: red beans, black beans, chickpeas, edamame
Starchy: potatoes, green peas, corn, plantains
Other: eggplant, asparagus, mushrooms, okra
It's important to eat vegetables from all of these subgroups because they provide different antioxidants, plant compounds, and varying amounts of vitamins and minerals.
Certain vegetables are considered "superfoods" because they may contain high concentrations of certain nutrients, but overall, it's important to get a variety of vegetables in your diet to benefit the most.
How Many Vegetables Should You Eat?
The Dietary Guidelines for Americans have recommendations by age for the amount of vegetables people should aim for daily. (2)
These recommendations are not the limit; you can definitely eat more than the recommended number of vegetables per day.
Children
| | |
| --- | --- |
| Age | Cups a Day |
| 2–4 years | 1–2 |
| 5–8 years | 1.5–2.5 |
Girls
| | |
| --- | --- |
| Age | Cups a Day |
| 9–13 years | 1.5–3 |
| 14–18 years | 2.5–3 |
Boys
| | |
| --- | --- |
| Age | Cups a Day |
| 9–13 years | 2.5–3 |
| 14–18 years | 2.5–4 |
Women
| | |
| --- | --- |
| Age | Cups a Day |
| 19–30 years | 2.5–3 |
| 31+ years | 2–3 |
Men
| | |
| --- | --- |
| Age | Cups a Day |
| 19–59 years | 3–4 |
| 60+ years | 2.5–3.5 |
A cup serving of vegetables is considered as either:
1 cup of raw or cooked vegetables
1 cup of vegetable juice
2 cups of raw leafy greens
People with medical conditions or taking certain medications may have to follow additional recommendations for their vegetable intake.
Speaking with a medical professional such as your doctor or a dietitian can help you make proper vegetable choices.
How to Shop for Vegetables
The first step to eating more veggies in your diet is to shop for them. Shopping for vegetables can be an easy task once you know what you're looking for.
In this section, we'll talk about how to choose the best produce for you and where to buy your vegetables.
Fresh, Frozen, or Canned?
I firmly believe that fresh, frozen, and canned veggies all have their place in a healthy diet.
In all cases, the vegetables are picked and processed at the height of their freshness in order to retain their nutritional value.
Fresh vegetables are great because you're likely to get more varieties, including flavorful heirloom varieties. You also have more control over picking out the right size or number of veggies you want at once.
Certain recipes also work better with fresh veggies because they may have a crisper texture or more aromatic scent.
The main downside to fresh vegetables is that they go bad faster than frozen or canned varieties.
This can be an issue for people who forget what they have in their fridge or those who don't have time to cook their fresh vegetables right away.
I'm a big fan of frozen vegetables. I always keep some in my fridge as a last-minute side to dishes or to inspire meals.
Frozen veggies stay fresh longer than fresh produce, and they usually take less time to heat up and prepare compared to fresh produce.
In some cases, you run the risk of having "soggy" vegetables, so they may not be appropriate for everyone.
Canned vegetables are great pantry staples to have in the house because they last long, can be useful in emergencies, and take some of the work out of cooking.
I occasionally use canned tomatoes for various dishes, canned mixed vegetables for soups, or canned beans for chili.
When looking for healthy canned vegetables, look for ones either low in salt or those that don't have salt added.
Check cans for any dents to avoid a foodborne illness called botulism in canned foods. Be sure to clean all cans before opening.
For both frozen and canned veggies, check the expiration date before purchasing.
Summary
Fresh, frozen, or canned vegetables can all play a role in a healthy diet.
Organic vs. Conventional
One of the ongoing debates about vegetables is whether organic is better than conventional produce.
Organic produce is produced without most conventional pesticides, bioengineering, ionizing radiation, most fertilizers with synthetic ingredients, or sewage sludge-based fertilizers.
Organic does not mean that the produce is free of pesticides.
Organic produce has higher antioxidant concentrations and lower heavy metal and pesticide residues than conventional crops. (3)
A 2019 review of the benefits of organic foods compared to conventional suggests that there may be long-term benefits of a diet with organic foods, but the current evidence is not definitive. (4)
I understand that some may find organic veggies inaccessible due to several factors, and it's okay.
The main goal is to start incorporating more veggies into your diet in general, which is better than not having any at all.
Homemade or store-bought fruit and vegetable washes are good for both organic and conventional produce to remove some residual dirt and chemicals so that you can have safer veggies.
Summary
Organic vegetables may have some benefits over conventional, but the differences are not enough to only choose organic. The important thing is to eat your veggies.
Choosing a Good Vegetable
Your senses are your best guide when choosing high-quality produce.
Look for veggies that have vibrant colors. Veggies that appear darker than normal and have faded colors or brown spots are likely past peak freshness.
Produce should be firm to the touch. If your veggies have noticeable soft spots, wrinkling, or a slimy texture, those are signs that the produce is old. Look for produce that is firm, with intact peels when possible.
Veggies should smell fresh. Different types of vegetables will have their own scent, but if they smell unusually pungent or like vinegar or ammonia, they've gone bad.
Summary
Take the time to choose the freshest veggies possible – they will taste the best.
Where to Get Your Veggies
There are many places where you can purchase your vegetables.
One of the most convenient places to get vegetables is going to be the grocery store, either in the fresh produce, frozen, or canned sections.
Local farmer's markets are a great place to purchase veggies directly from local farmers. In some cases, farmers may give deals that are not available in grocery stores or offer unique varieties you can't get in the store.
If you live in certain agricultural areas, you may have a year-round produce market or encounter roadside produce stands.
No matter where you get your vegetables, try to get seasonal produce for better prices and increased freshness. The USDA has a handy guide to what fruits and veggies are in season throughout the year.
Summary
Get your veggies at a grocery store, farmer's market, or a local farm.
Try a CSA
If you're looking to avoid crowded grocery stores and markets, trying a CSA box may be right for you.
Community-supported agriculture (CSA) is a system where you can purchase produce and local items directly from small farmers.
You can think of it as a subscription service in which you will get a certain amount of in-season produce from local farmers.
Depending on your location, you can either pick up your box from a designated location or have the box delivered directly to your home.
To find your local CSA, you can use the USDA's CSA Directory or the LocalHarvest website.
Imperfect Produce and Misfits Market are produce subscription boxes similar to CSA boxes that allow you to choose what goes into your box.
I've used CSAs before and thought they were great for always keeping vegetables in the house and helping me be creative with recipes to incorporate certain ingredients.
Summary
CSAs are a great way to try new vegetables and support local agriculture.
How to Store Vegetables at Home
Now that you've done all of your grocery shopping, it's time to store them.
Most fresh vegetables can go directly into the fridge, preferably in the crisper drawer.
To ensure that they don't ripen too quickly, store your veggies separately from your fruit. Using the plastic produce bags from the store can also help your produce stay fresh for longer.
Mushrooms stay fresh longer if stored in a paper bag instead of a plastic bag in the fridge.
Vegetables like potatoes, tomatoes, hard squashes, garlic, and onions can be stored at room temperature in a cupboard or room away from moisture, heat, and light.
If you have potatoes and onions, store them separately from each other. Onions can make potatoes sprout faster and shorten their lifespan.
Most fresh vegetables should be used within a week of purchase, with most vegetables lasting between 3–5 days.
Put frozen vegetables in the freezer as soon as possible to maintain their freshness.
The lids of canned vegetables should be cleaned before you store them. Organize your canned vegetables by a "first-in, first-out" system so that you can use them before their expiration date.
Summary
Store vegetables properly so they don't ripen too quickly and maintain their freshness longer.
How to Like Vegetables
When I ask people why they don't eat vegetables, it usually comes down to two things. They either never think about adding vegetables to their meals or don't like their taste.
I understand where they're coming from. Sometimes vegetables have unusual scents or bitter flavors that may not be pleasing to everyone's palates.
Some research shows that people will reject vegetables simply because they don't like their smell. (5)
Or you may be a super-taster who is very sensitive to bitter flavors in different vegetables.
Fortunately, there are ways to prepare vegetables so that you like them. Here are some basic principles:
Learn How to Properly Season Vegetables
A little bit of salt and pepper can go a long way in preparing vegetables, but it shouldn't be your only strategy. This is especially true for people looking to cut the salt in their diets for their health.
There are dozens of herbs and spices that you can use to add flavor to your vegetables.
Some of my favorites include rosemary, cayenne pepper, garlic powder, turmeric, Italian seasoning, Herbs de Provence, and garam masala.
You can also purchase different spice blends and marinades from the store to take the guesswork out of what to use on your vegetables.
If you want to expand beyond the spice cabinet, try adding lemon or lime juice, garlic, onions, hot sauce, natural cheese, or other culinary sauces (like soy sauce or balsamic vinegar) to your vegetables.
There are endless possibilities!
Don't Overcook Your Vegetables
Few people enjoy the taste of soggy vegetables. I know that I'm not one of those people.
To avoid a soggy mess, be cautious about overcooking your vegetables.
No matter the way you're trying to prepare vegetables, you want your veggies to have a bit of a crunch or texture, and for the color to still be vibrant.
Experiment with Recipes
Many people try a vegetable one way and think that's how it will always taste.
Unfortunately, some may have a bad experience with a vegetable and never want to try it again. This is how people miss out on so many opportunities for good food when it doesn't have to be that way.
I also recommend trying vegetables cooked in different ways, including sauteed, blanched, roasted, or part of a dish. These cooking methods can make your experience of having a vegetable completely different.
In this article, I'll cover some of the different methods that you can try at home.
Another way to expand your palate is by trying dishes containing vegetables from different cultures. This way, you can be exposed to different seasoning methods in cooking familiar and unfamiliar vegetables.
Summary
You may have to experiment with different recipes and preparation methods to find the tastiest ways to enjoy your veggies.
Easy Ways to Eat More Veggies
Now that I've gotten you through how to get vegetables into your house, let's talk about how you can incorporate more veggies into your diet.
Here are some ways that I've found to be both easy and tasty!
1. Soups
Soups are one of the easiest ways to eat more vegetables. Most soups already contain some sort of vegetable in the recipe, so you don't have to worry too much about finding the best one.
Switch up the flavors by trying soups from different cultures. Pho, vegetable soup, butternut squash soups, Italian wedding soup, and moqueca (Brazilian fish stew) are only a few of the many soups you can try.
You can always make a "stone soup" and add whatever vegetables you have on hand to a stock.
2. Roasted Veggies
Making roasted veggies with a meal is one of the easiest ways to eat more vegetables. It's a one-pan dish that may require a little bit of chopping, but the oven does most of the work.
To prepare:
Preheat your oven (most vegetables get roasted between 350 to 425 degrees F)
Get a pound or two of your favorite vegetables
Cut vegetables into pieces of a desired size (for most vegetables, about inch-long pieces)
Lightly toss in oil and spices of your choosing and make sure the vegetables are in a single layer
Put in the oven until done, occasionally flipping for even cooking
Softer vegetables like asparagus may only take about 20 minutes to roast at 400 degrees F, but your harder veggies like root vegetables and squashes may take 40 minutes or more.
3. Veggies for Breakfast
Veggies may not be the first thing that people think of when it comes to breakfast, but there are so many ways to add them in:
Add veggies like onions, mushrooms, spinach, or tomatoes to omelets and egg scrambles
Make a savory bagel sandwich by adding in your favorite veggies
If you want a Southern breakfast, have shrimp and grits featuring spinach, onions, and bell pepper for extra flavor
Make an avocado toast and top with some fresh vegetables
4. Add to Main Proteins
For people who are new to adding vegetables to their meals, I often suggest that they start by adding them to the main proteins they cook.
You can cook your vegetables in the drippings left behind by your meat so that the vegetables can absorb some of the flavor.
Alternately, you can start by cooking your vegetables to soften them and add the meat so that everything cooks down together.
This makes eating veggies easier because you're using flavors and recipes that you already know and like, and it's not an elaborate new recipe.
5. Add to Pasta Sauces
Pasta sauces are an excellent way to sneak extra vegetables into your meals.
You can make a tomato-based pasta sauce chunkier by adding mushrooms, carrots, bell peppers, and zucchini.
If you're looking for something more subtle, you can add only spinach to your sauce.
Vegetables can be added to all types of pasta sauces, whether they are pesto, tomato-based, or even a cream-based sauce.
Adding the vegetables can help your meal stretch for longer and add a depth of flavor that a canned sauce may be missing.
6. Make Stir-Fry
A stir-fry is an easy and tasty way to add more vegetables to your diet.
A stir-fry can be vegetarian or include meat, depending on your preferences. You can also choose to have a stir-fry with rice, noodles, or riced vegetables.
Typical veggies in stir-fry include carrots, mushrooms, baby corn, sugar snap peas, broccoli, carrots, water chestnuts, and bell pepper.
Stir-fry is traditionally made in a wok, but you can use a skillet if you don't have a wok.
Typically, stir-fries are quick to cook because the vegetables and protein are chopped into small pieces.
Be careful about the sodium content in your stir-fry, and try to use low-sodium soy sauce in your recipe when possible.
7. Grilled Vegetables
Grilling is not just for meat! Having grilled vegetables is a great way to enjoy vegetables with the unique flavors from the grill.
If you like kebabs, you can add bell pepper, onions, mushrooms, zucchini, and corn to your skewers.
Some vegetables are great on their own, like eggplant and carrots.
A barbecue grill pan can make grilling certain vegetables like asparagus, broccoli, and snap peas incredibly easy.
To give your veggies some extra flavor, you can marinate them in a dressing. Balsamic and soy-based dressings work very well for grilled veggies.
8. Crudité
Sometimes the easiest way to have vegetables is to have them as a raw snack.
Crudites are raw vegetables served with some type of dip. This dip can be an onion dip, guacamole, hummus, chimichurri sauce, or other.
This is an excellent alternative for certain high-calorie snacks. Not only are you getting more vegetables in, but the snack may be more satisfying by providing fiber, healthy fats, and possibly some protein.
9. Fruit and Veggie Smoothies
Smoothies are one of the easiest ways to add more veggies into your diet, especially if you don't like the taste of vegetables.
A smoothie is convenient because you can take it on the go, and it's faster to drink your veggies.
Try adding one cup of chopped veggies to your daily smoothie to get extra nutrients and balance out the fruits' sweetness.
Popular vegetables added to smoothies include spinach, carrots, celery, avocado, cucumber, kale, and beets.
Feel free to try different kinds of smoothies, even green smoothies that heavily feature different vegetables.
10. Add to Sandwiches
You can easily use sandwiches to add extra vegetables to your meals.
We're already pretty accustomed to adding things like lettuce, tomatoes, and onions to sandwiches. Depending on the style of sandwich, you can add avocado, other greens, peppers, and other raw or roasted veggies.
If you don't want a traditional sandwich, try making a wrap or sandwich roll-up.
11. Make a Bowl
One-bowl meals are delicious and usually visually-pleasing ways to make meals filled with vegetables.
A bowl may feature a grain base, greens, a few vegetable toppings, and protein. It can be very similar to a salad in its components, but many meal bowls are served warm.
Popular one-bowl meals include burrito bowls, a Buddha bowl, and even bibimbap.
If you need a little bit of help figuring out what to put in a one-bowl meal, take a look at what you already cook.
You can layer your grains, a leafy green, and main protein in a bowl, then add some chopped vegetables (raw or cooked) in pleasing lines or sections on top.
12. Spiralized Veggie Noodles
Making noodles out of veggies is a creative way to eat more vegetables.
Some people like veggie noodles because they are lower in calories, gluten-free, or because veggie noodles don't make them feel too full after a meal.
Common vegetables used as noodles include zucchini (the original zoodle!), butternut squash, sweet potatoes, summer squash, and beets.
You can purchase a spiralizer at home or use a vegetable peeler to make spiralized noodles at home, but stores also sell spiralized noodles.
To avoid soggy spiralized noodles, either sauté them for 3–5 minutes or boil for 1 minute before patting dry.
13. Classic Salad
Last but not least is the humble salad. Some people say they hate salads, but sometimes it's because their salads are boring and plain.
To make a good salad, you need to have a balance of flavors, colors, and textures in the mix.
Tips for a salad:
Start with some leafy greens (spinach, romaine lettuce, kale, or arugula)
Add a few raw or roasted vegetables for texture
Try adding roasted chickpeas, pepitas, nuts, or sunflower seeds for a crunch and protein
Sliced fruits or dried fruits can add a dimension of sweetness
A sprinkling of a natural cheese can add a savory flavor to your salad
Choose a flavorful salad dressing that can complement instead of overpowering the flavor of the fruits and vegetables
You can even make a salad your entrée by including proteins and whole grains to keep you full for longer.
If you don't want to make the salad yourself, salad kits have all the ingredients you need to make a good salad.
Frequently Asked Questions
How many servings of vegetables should I eat daily?
Recommendations for vegetables differ by age and gender, but most people should aim to get between 2.5 to 4 cups of vegetables daily.
What are the different kinds of vegetables?
The main types of vegetables include dark leafy greens, red and orange, beans and peas, starchy, and others. There are over 1000 types of edible vegetables.
Are fresh vegetables healthier than frozen or canned?
All vegetables are picked at their height of freshness. Frozen and canned vegetables are typically processed to maximize their nutritional content. Some frozen and canned vegetables may have added salt, but as a whole, they are not inferior.
Are organic vegetables better than conventional?
Recent observation studies suggest that there may be a benefit to eating organic vegetables, but there aren't any definitive conclusions. The important thing is to regularly eat vegetables.
Should I eat veggies cooked or raw?
Vegetables can be eaten either cooked or raw. Vegetables have tough fibers that can make absorbing nutrients difficult, so cooking vegetables can increase nutrient availability.
The Bottom Line
Eating vegetables does not have to be boring or too difficult.
Vegetables can be incorporated into every meal of the day, including snacks if you're creative.
When picking out vegetables, use your senses to help you decide what is fresh, and choose vegetables based on your needs.
The key to eating vegetables is being open to variety. Be open to trying different kinds of vegetables, new cuisines and cooking methods, and even adding something to the dishes you love.
Adding vegetables not only gives you more options in the kitchen, but it can benefit your health in the long run!
Thanks for your feedback!
In a few words, please tell us how this article helped you today.
Please let us know how we can improve this article by selecting your concern below.
Thank You! We appreciate your feedback.
*
Please select at least one topic:
Please Note: We cannot provide medical advice. This feedback will help us continue improving your user experience on WellnessVerge.
Please Note: We cannot provide medical advice. This feedback will help us continue improving your user experience on WellnessVerge.