Why You Can Trust Us
Every article and review on WellnessVerge is thoroughly researched and fact-checked by licensed health professionals. Our editorial team is made up of registered dietitians and medical doctors.
Every piece of content is also medically reviewed to ensure accuracy and alignment with sound scientific evidence and medical consensus. We only use peer-reviewed journals and reputable medical sources to form our conclusions and recommendations.
We operate with total editorial independence, and our editorial policies ensure that your well-being comes first. Based on our rigorous research, we only recommend products that are worth considering. We always disclose any ads or partnerships with brands featured on our site.
Dietitian Explains Turmeric Supplements and Their Benefits
We evaluate the health benefits of turmeric and curcumin supplements to help you decide if you should add them to your daily routine.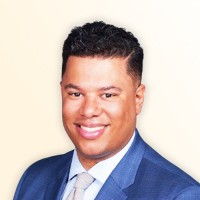 Medically Reviewed by
Anthony Dugarte, MD
Medical Reviewer
Anthony Dugarte, M.D., C.S.C.S. is a health and wellness writer and medical content reviewer. In addition to dedicating the last 8 years to medical research, Dr. Dugarte also has more than a decade of experience in strength and conditioning, nutrition, and rehabilitative exercise, as well as authoring and reviewing health and wellness-related content.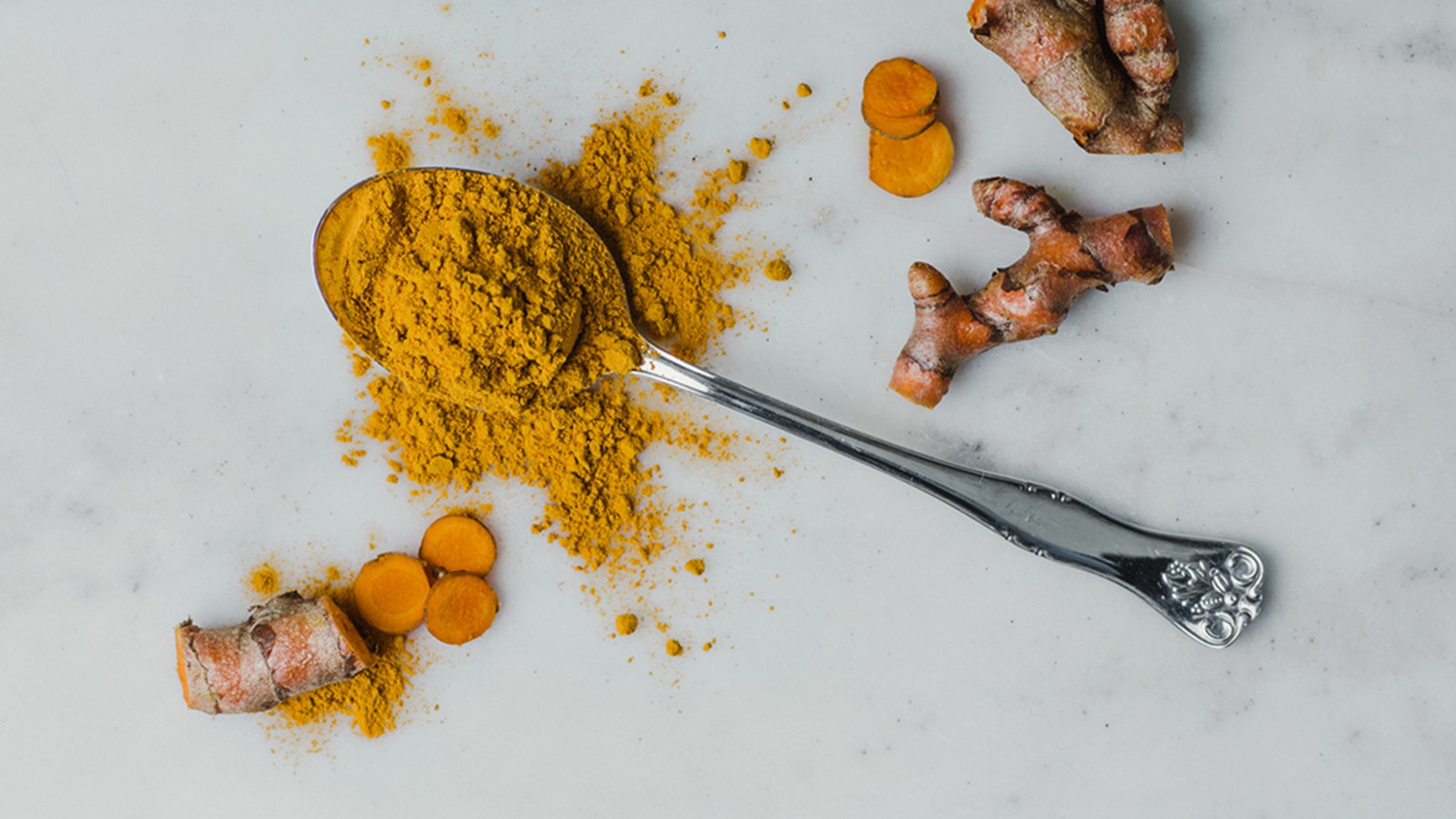 Turmeric is a yellow-colored spice common in Middle Eastern and Indian cuisine.
It contains an active ingredient called curcumin that has received a lot of attention for its possible health benefits related to its anti-inflammatory properties.
In this article, we'll evaluate some of these benefits and help you decide if you should add turmeric or curcumin to your daily routine.
What Are Turmeric and Curcumin?
Turmeric, or Curcuma longa, is a plant from the ginger family native to Southeast Asia. The roots of the turmeric plant are the part used in traditional medicine and cooking.
As a culinary spice, turmeric gives a vibrant yellow-orange color and warming flavor to various foods and beverages.
It is commonly used in various Asian and Middle Eastern cuisines but has gained popularity around the world.
In medicine, turmeric has been used in Indian and Chinese traditional medicines but is now increasingly being used in modern medicine.
While turmeric has several active components that contribute to its medicinal uses, the major active component in turmeric is called curcumin.
Curcumin is the substance that gives turmeric its familiar yellow-orange color.
Curcumin belongs to a group of polyphenols called curcuminoids. It is widely studied for its ability to reduce oxidative stress while providing a number of benefits to the body.
Many of the benefits of turmeric and curcumin come from anti-inflammatory, anti-oxidant, and antimicrobial effects.
1. May Promote Skin Health
The skin is the largest organ of our bodies and is often a target of oxidative stress and immune system reactions. Curcumin may play a role in the treatment of chronic skin conditions. (1)
Psoriasis is a chronic inflammatory and autoimmune skin condition that can cause thick, red, and scaly patches of skin to appear.
Curcumin supplementation is shown to reduce symptoms of psoriasis and improve cholesterol in psoriasis patients. (2)
Oral curcumin can improve symptoms of atopic and iatrogenic dermatitis by reducing inflammatory markers and increasing the activity of the body's natural antioxidants.
Curcumin may also protect the skin against damage caused by UV-B light and increase the production of hyaluronic acid in the skin. (3)
Summary:
Curcumin can help reduce symptoms of chronic skin conditions such as psoriasis and dermatitis and may protect against aging caused by sun damage.
2. May Promote Gut Microbiota and Gut Health
Curcumin may impact gut health by decreasing gut permeability caused by inflammation and improving the gut microbiota.
Research finds that oral curcumin supplements decrease the abundance of bacteria associated with systemic disease. It may also act similar to a prebiotic to improve gut bacteria diversity. (4, 5)
Dysfunction of the intestinal barrier can result in increased inflammation and harmful substances passing from the gut into the body. (6)
This can lead to chronic disease onset or increased severity of existing conditions.
Curcumin can help maintain the gut barrier by protecting against oxidative stress, regulating immune system response, increasing the organization of cells lining the gut, and more. (7)
Summary:
Curcumin promotes gut health by increasing the diversity of bacteria in the gut, decreasing "bad" bacteria, and strengthening the intestines against permeability.
3. May Help Prevent Cancer Progression
Cancer is a condition in which abnormal cells grow uncontrollably and potentially invade other healthy tissues. Common treatments for cancer to stop growth include surgery, radiation, and chemotherapy.
Curcumin and curcumin-related derivatives may be effective in combination with chemotherapy drugs to help in cancer treatment. (8)
Studies on breast cancer, prostate cancer, and colon cancer find that curcumin combined with anticancer drugs has a synergistic in inhibiting tumor initiation, preventing metastasis and invasion of healthy tissues, and inhibiting blood flow to cancer cells. (9)
Other active components of turmeric (known as non-curcuminoids) show potential in fighting cancer, but more clinical studies need to be done to confirm their benefits. (10)
Summary:
Curcumin supplements, when combined with chemotherapy medications, can have a synergistic effect in preventing cancer progression. Other components of turmeric may have these same effects, but there is not much clinical research to prove its effectiveness.
4. May Help with Pain Relief
Two types of anti-inflammatory medications called corticosteroids (such as prednisone or hydrocortisone) and NSAIDs (such as Advil or Aleve) help with pain relief by inhibiting the activities of certain enzymes that cause inflammation.
However, some people prefer natural alternatives due to the potential long-term side effects from these medications such as stomach ulcers, bleeding, gastrointestinal upset, bone fractures, and increased blood pressure. (11, 12)
Curcumin is a natural alternative that can work in a similar way to these pain-relieving medications. It can selectively inhibit enzymes that cause inflammation and pain in the body, without causing some of the long-term effects of typical pain-relieving medications.
In a 2014 observational study, patients with osteoarthritis taking a curcumin supplement significantly decreased or even discontinued pain medications over 6 months. (13)
Curcumin also has the potential to reduce post-surgical pain and inflammation and to reduce the use of pain medications and anti-inflammatory medications. (14)
Summary:
Curcumin may be an effective pain-reliever and anti-inflammatory supplement.
5. May Support Heart Health
Curcumin may support cardiovascular health as a useful supplement for heart disease prevention and treatment.
Supplementation with curcumin may reduce the risk of cardiovascular disease (such as heart attack and stroke) by reducing the occurrence of blood clot formation. (15)
Curcumin can affect the metabolism of fats in the body and improve the function of HDL (the good cholesterol) to reduce cardiovascular risk. (16)
Animal studies suggest that turmeric and curcumin supplements have the potential as a complementary therapy for managing heart failure and preventing diabetic cardiovascular disease. (17, 18)
Summary:
Curcumin may support heart health by reducing the risk of blood clots, improving HDL function, and preventing diabetic cardiovascular disease.
6. May Support Joint Health
Osteoarthritis is the most common form of arthritis. Common symptoms of this condition include pain, stiffness, loss of flexibility, and swelling.
As mentioned earlier, curcumin can help reduce pain and use of pain medications in patients with osteoarthritis, but these are not curcumin's only benefits.
Clinical studies find that curcumin supplementation can also improve physical function, quality of life, and reduce the activation of inflammatory pathways within the body. (19)
Daily turmeric extract or curcumin supplementation of 1,000 mg per day was found to be effective in treating symptoms of arthritis, according to a 2016 review and meta-analysis of clinical trials. (20)
There were limitations in the meta-analysis concerning sample size and quality of studies included in the review, so larger and better-designed studies need to be done concerning turmeric's benefits for arthritis.
Summary:
Turmeric and curcumin supplements may improve symptoms of osteoarthritis. Daily supplementation of 1,000 mg may be effective for helping symptoms, but more research needs to be done.
7. May Support Brain Health
Curcumin may be effective in treating neurodegenerative diseases through gut activity and direct activities in the brain.
Gut dysbiosis, or a lack of bacterial diversity in the gut, has been considered a factor in Alzheimer's, Parkinson's, and Huntington disease.
Curcumin may protect brain health by balancing the gut-brain axis through reducing inflammation and free radicals, increasing gut microbe diversity, and increasing protective substances produced in the gut. (4)
In patients with Alzheimer's disease, curcumin and curcumin derivatives may be effective as therapy by inhibiting the amyloid-beta formation and decreasing oxidative stress in the brain. (21)
A recent 2020 study found that curcumin supplementation may affect working memory and mood in older adults. (22)
Summary:
Curcumin may improve brain health by balancing the gut-brain axis, reducing oxidative stress and plaque formation, and helping memory and mood.
8. May Help with Exercise Performance and Recovery
Intense exercise can result in muscle damage and some pain in the post-exercise recovery period.
Due to curcumin's ability to act as an antioxidant and anti-inflammatory agent, researchers believe it may be useful in speeding up muscle recovery.
A 2020 review of curcumin on performance and post-exercise recovery suggests that curcumin has the ability to improve self-perceived pain, reduce muscle damage, increase antioxidants, and decrease inflammation. However, some of these effects are not consistent across the research. (23)
More research needs to be done on how to best individualize curcumin supplementation to support exercise performance and get more consistent results.
Summary:
Curcumin supplements can be helpful in post-exercise recovery, but there are currently inconsistencies in the research concerning how to optimize curcumin for this purpose.
9. May Help with Diabetes Management
Curcumin may be effective in reducing the incidence of diabetes and combatting some of the oxidative damage, inflammation, and clinical symptoms of diabetes.
In a 2012 randomized trial, daily supplementation of 250 mg curcumin for 9 months reduced the incidence of type-2 diabetes in individuals with prediabetes. (24)
As mentioned earlier, curcumin supplementation may reduce the risk of diabetic cardiovascular disease. (18)
In a 2019 review of the effects of curcumin on type-2 diabetes, studies showed that curcumin supplementation decreased inflammatory markers, improved cholesterol profile, slightly improved blood glucose after meals, and improved lipid metabolism. (25)
Summary:
Curcumin may reduce the risk of type-2 diabetes and be effective for treating some of the complications of diabetes.
10. May Help Maintain Oral Hygiene
Gingivitis (and subsequentially periodontal disease) is caused by dental plaque made of bacteria and other microorganisms protected by a film.
The main ways that we fight against dental plaque are through toothbrushing, flossing, and rinsing with mouthwash.
Turmeric has active components that protect against bacteria, fungi, viruses, inflammation, and oxidation that make it optimal for controlling dental plaque. (26)
In fact, short-term studies find that turmeric or curcumin in a gel or mouthwash was just as effective in decreasing plaque buildup as chlorhexidine (the gold standard ingredient in gingivitis prevention). (27)
Summary:
Turmeric and curcumin as part of toothpaste or mouthwash can be effective in preventing gingivitis. However, longer studies need to be done to see if these effects are continued long-term.
Dosage, Side Effects, and Safety
Studies show that the effective doses of turmeric and curcumin supplements vary widely and may range between 500 mg to 8,000 mg of curcumin in a single day.
The Joint FAO/WHO Expert Committee on Food Additives (JECFA) and European Food Safety Authority (EFSA) reports that the Adequate Daily Intake (ADI) of curcumin is 0–3 mg/kg of body weight daily. (28)
It only takes a few steps to find your personal ADI range for curcumin based on this formula.
First, you need to get your weight in kilograms. If you only know your weight in pounds, divide that number by 2.2 to find out how much you weigh in kilograms.
Once you've done that, multiply your weight in kilograms by 3. This will give you the highest end of your ADI range – any number between 0 and the number you get will be your full ADI range.
For example: If I weighed 122 lbs, I would divide that number (122) by 2.2 to get 55.5 (which is how much I weigh in kilograms). Next, I would multiply 55.5 by 3 to get the highest end of my ADI, which equals 166 mg.
Now I would know that my ADI for curcumin is between 0–166 mg per day.
The research is quite variable in the dosages and length of time needed to have any benefit, so it would be best to speak with your doctor concerning turmeric dosing to see what may fit your needs.
Amounts of up to 12,000 mg per day have been tolerated during studies without serious side effects. Still, recently there was a group of acute hepatitis cases associated with high dose/high bioavailability turmeric supplements. (29)
Milder side effects that people may experience with turmeric supplements include hypertension, tachycardia, tongue redness, nausea, diarrhea, stomachache, gas, and other stomach discomforts. (30)
Turmeric supplements may interact with chemotherapy medications or anticoagulant medications. (31)
If you take any of these medications, I recommend speaking with your doctor first to avoid any drug interactions.
Turmeric Supplementation
The amount of turmeric and curcumin needed to result in health benefits is difficult to achieve in a regular diet, so it may be necessary to take a turmeric supplement to see the best results.
Curcumin is an unstable molecule that is poorly absorbed by the body and rapidly metabolized, which can limit its effectiveness.
Finding a turmeric supplement that optimizes the availability of curcumin may be beneficial to make sure you're getting your money's worth.
When selecting a turmeric supplement, it is best to choose one that contains black pepper extract as an ingredient.
This is because studies show that combining piperine (the active component of black pepper extract) with curcumin can increase curcumin's bioavailability up to 2000% and significantly increase the therapeutic effects of a curcumin supplement. (32)
Frequently Asked Questions About Turmeric and Curcumin
What is turmeric good for?
Turmeric and curcumin are good for skin health, improving gut health, helping your microbiome, reducing pain, supporting heart health, improving symptoms of osteoarthritis, protecting brain health, improving exercise recovery, reducing diabetes risk and complications, and improving oral health.
How do turmeric and curcumin work?
Turmeric and curcumin have a positive effect on the body through three main actions: reducing inflammation, acting as an antioxidant, and protecting the body against bacteria.
Is it safe to take turmeric every day?
Curcumin is a compound confirmed as Generally Recognized As Safe (GRAS) by the FDA and does not have any stated toxic effects.
What are the side effects of taking turmeric?
Side effects from turmeric and curcumin supplements are typically mild. They include nausea, diarrhea, stomachache, gas, hypertension, rapid heart rate, a red tongue, and general stomach discomfort. In addition, curcumin has been linked to a few cases of acute hepatitis, and it may increase the risk of kidney stones in some people due to increasing urinary oxalate levels.
How long does it take turmeric to work?
For immediate post-workout recovery, turmeric supplements may show benefits in as little as 24 to 48 hours. However, to experience the benefits of turmeric for the entire body, take it daily for a minimum of 4 to 8 weeks.
How much turmeric should I take daily?
The daily recommended dosage of turmeric and curcumin can vary between 500 mg to 8,000 mg of curcumin daily. International recommendations say that the Adequate Daily Intake of curcumin is 0–3 mg/kg of body weight daily.
What medications should not be taken with turmeric?
If you take anticoagulant medications (such as warfarin) or chemotherapy medications, turmeric may have a drug interaction. Be sure to speak with your doctor before taking turmeric if you're taking any medications.
The Bottom Line
Turmeric is a supplement that is well-researched and has benefits across all areas of the body.
Not only does turmeric and curcumin reduce oxidative stress and inflammation, but it also has several mechanisms to balance the functioning of your body.
Adding turmeric to your favorite dishes may give you some benefits (at the very least, a tasty dish!).
However, to get the best results, a supplement will provide the amount of daily curcumin needed for health effects.
Before starting turmeric supplements, speak with your doctor to get advice if turmeric is right for you.
Thanks for your feedback!
In a few words, please tell us how this article helped you today.
Please let us know how we can improve this article by selecting your concern below.
Thank You! We appreciate your feedback.
*
Please select at least one topic:
Please Note: We cannot provide medical advice. This feedback will help us continue improving your user experience on WellnessVerge.
Please Note: We cannot provide medical advice. This feedback will help us continue improving your user experience on WellnessVerge.
At WellnessVerge, we only use reputable sources, including peer-reviewed medical journals and well-respected academic institutions.