Why You Can Trust Us
Every article and review on WellnessVerge is thoroughly researched and fact-checked by licensed health professionals. Our editorial team is made up of registered dietitians and medical doctors.
Every piece of content is also medically reviewed to ensure accuracy and alignment with sound scientific evidence and medical consensus. We only use peer-reviewed journals and reputable medical sources to form our conclusions and recommendations.
We operate with total editorial independence, and our editorial policies ensure that your well-being comes first. Based on our rigorous research, we only recommend products that are worth considering. We always disclose any ads or partnerships with brands featured on our site.
Qunol Turmeric Review: Pros, Cons, and Effectiveness
Qunol Extra Strength Turmeric is an herbal supplement containing curcuminoids, devised to support the body's inflammatory response and joint health. There is significant evidence to support the claims of this product.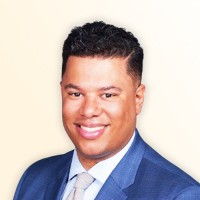 Medically Reviewed by
Anthony Dugarte, MD
Medical Reviewer
Anthony Dugarte, M.D., C.S.C.S. is a health and wellness writer and medical content reviewer. In addition to dedicating the last 8 years to medical research, Dr. Dugarte also has more than a decade of experience in strength and conditioning, nutrition, and rehabilitative exercise, as well as authoring and reviewing health and wellness-related content.

Pros

The evidence supporting some benefits of curcuminoids is well established.
Added ingredient increases absorption.

Cons

No independent third-party testing.
Unclear product labeling that are undefined on the label like "bioenhanced complex" and "water dispersion technology."
More studies are needed regarding the safety of long-term use of higher doses.
What Is Qunol Extra Strength Turmeric?
Qunol Extra Strength Turmeric Curcumin Complex is a supplement for healthier joints and reduced inflammatory response.
The active ingredient listed on the label is "Bioenhanced Turmeric Complex" (Curcuma Longa) Rhizome, 18%–22% Curcuminoids.
The Qunol brand has partnered with Dr. Travis Stork from the popular show, The Doctors, who appears in several videos within their website stating his approval of Qunol products.
Qunol describes a "water dispersion technology" in their turmeric supplements, designed to increase the bioavailability of the curcuminoids.
Bioavailability is the molecules' ability to enter the bloodstream and remain intact until they can achieve their desired effect.
The website explains that because curcuminoids themselves are not easily absorbed into the body, the special ingredient added to the product creates a helpful barrier around each molecule of turmeric to get it where it needs to go.
The actual added ingredient is not listed on the product nutrition label and only reads "Bioenhanced Turmeric Complex."
With some digging on the Qunol website, I was able to find that the ingredient added to their product is likely gamma-cyclodextrin, a common food additive that is generally regarded as safe. (1)
The website doesn't cite scientific studies, which left me to research the product claims of gamma-cyclodextrin's effectiveness on my own.
I found that the ingredient's effectiveness with curcumin is well supported by studies. (2)
It works by both increasing the solubility of the curcuminoids and by protecting them until they can be effectively used in the body.
Evaluation of Ingredients
The active ingredient in this product is curcumin within turmeric. Turmeric has been used for thousands of years by humans as a dye, spice, and medicine.
The words turmeric and curcumin (curcuminoids) are often confused and used interchangeably.
To clarify, turmeric is the spice made from grinding the rhizome (often called root) of the plant.
Curcumin is the active anti-inflammatory component within turmeric, generally making up 5–6% of the rhizome's content. (3)

Although turmeric supplements don't have standardized guidelines, they generally contain a higher curcuminoid percentage than the whole turmeric spice found in the grocery store. In fact, some products contain up to 95% curcumin.
Curcumin has been the subject of many randomized control trials in recent decades. There are studies and systematic reviews to support the validity of its use in treating inflammatory conditions. (4)
The mechanism by which curcuminoids act on inflammation is not fully understood but is at least in part due to regulating pro-inflammatory protein and fat molecules.
Positive support for this product's claim to aid in joint health, including arthritis symptoms, can be found in a review of a study written in 2017. This review also validates Qunol's claim to support a healthy inflammatory response. (5)
In the past, a major problem found with using curcuminoids for inflammation or joint pain is their low bioavailability.
This can be largely overcome by pairing the curcumin with ingredients that increase bioavailability, like piperine (a component in black pepper) or gamma-cyclodextrin.
Consuming curcuminoids with high-fat foods (like avocado) also increases bioavailability.
Support for Claimed Benefits
Below is our summary of the available evidence for the claimed benefits of Qunol Extra Strength Turmeric based on the available research:
Supports healthy inflammation response

5

/5
Supports joint health

5

/5
Side Effects, Safety, and Dosage
Although the safety of curcumin is fairly well documented, it's best to discuss your symptoms with a primary care physician before initiating any supplement to make sure it's safe for you.
Joint pain can be related to serious causes other than osteoarthritis, for which patients should be screened.
Study dosing variability and potency are vast.
In one small study conducted in 2006 which tested large (500–12,000 mg) escalating doses of curcumin, some participants experienced side effects including diarrhea, headache, rash, and yellow stool. (6)
Because research is ongoing, dosing recommendations at this time are mere guidelines.
According to the Joint United Nations and World Health Organization Expert Committee on Food Additives (JECFA), curcumin's acceptable daily intake (ADI) is 0–3 mg/kg or 0–6.6 mg/pound of body weight. (7)
For a 150 lb person, this would be up to 990 mg a day. Several studies have documented much higher doses with no side effects.
Qunol recommends taking two softgels per day, equaling 1,000 mg (500 mg each).
The curcuminoids content listed on the label of this product is 17–22%, or 170–220 mg in a 1000 mg dose, which is under JECFA's ADI recommendation.
It is unclear if recommendations take into consideration the higher bioavailability of this Qunol product.

Cost and Where to Buy
The cost for a 120-count bottle of 1000 mg softgels (2 softgels/serving at 500 mg each) is $29.99 for a 60-day supply.
The 180-count bottle is $39.99 for a 90-day supply.
This price is comparable to some other turmeric supplements. Other products with similar claims cost less, but they may not have the enhanced absorption feature.
You can purchase the product from the Qunol website or Qunol Amazon storefront, where the product is further discounted.
However, always use caution when buying supplements on Amazon. If the product comes from a third-party seller, there is a higher risk of poor handling or even adulterating the product.
How It Compares
The active ingredient in turmeric supplements is curcumin. In many of the studies linked above, curcumins were extracted from turmeric to create a 95% curcuminoid product for testing.
Qunol Extra Strength Turmeric lists 18–22% curcuminoids; the lower concentration of curcumin discourages me from choosing this product over other brands.
Qunol does offer another product, Liquid Turmeric, with 95% curcuminoid on its label. This product contains piperine, a black pepper extract that has also been shown to increase bioavailability. (8)
Neither of the Qunol products has a third-party testing seal.
When choosing a turmeric product, I would choose one with 95% curcuminoid content, an ingredient that increases its bioavailability, and has a third-party tested seal.
The Bottom Line
The value of curcuminoids to treat inflammation and joint health is backed by several robust studies and centuries of use as alternative medicine. (9)
Turmeric supplements are a safe and effective way for people to manage the inflammatory conditions this product claims to treat.
Despite Dr. Travis Stork's celebrity endorsement and the exciting research supporting curcuminoids, ethically, I feel against recommending a product that has not invested in third-party testing.
This does not mean that Qunol is an inferior product; it simply means that I have less reason to believe it's great.
Qunol Turmeric has enhanced bioavailability, making this product an appealing choice if you are looking for a quality turmeric supplement.
As with any drug or supplement, patients should talk to a primary care physician before starting. It's important to be screened for serious conditions and to make sure it's safe for you.
A Word from Our RD
It is always best to start with your diet if you are interested in reducing inflammation or improving joint pain.
Including turmeric as a spice in your food can be a good first step. There are many delicious dishes that include this savory spice you can try.
Also, consider basing your diet on fruits, vegetables, and omega-3 fatty acids from fish, which can all help lower inflammation.
Processed foods and sugar are triggers of inflammation. Therefore cutting back on these foods can help reduce pain.
Managing joint pain and inflammation requires lifestyle modification and cannot be achieved by simply taking a dietary supplement alone.
Thanks for your feedback!
In a few words, please tell us how this article helped you today.
Please let us know how we can improve this article by selecting your concern below.
Thank You! We appreciate your feedback.
*
Please select at least one topic:
Please Note: We cannot provide medical advice. This feedback will help us continue improving your user experience on WellnessVerge.
Please Note: We cannot provide medical advice. This feedback will help us continue improving your user experience on WellnessVerge.