Why You Can Trust Us
Every article and review on WellnessVerge is thoroughly researched and fact-checked by licensed health professionals. Our editorial team is made up of registered dietitians and medical doctors.
Every piece of content is also medically reviewed to ensure accuracy and alignment with sound scientific evidence and medical consensus. We only use peer-reviewed journals and reputable medical sources to form our conclusions and recommendations.
We operate with total editorial independence, and our editorial policies ensure that your well-being comes first. Based on our rigorous research, we only recommend products that are worth considering. We always disclose any ads or partnerships with brands featured on our site.
How to Start Exercising: A Beginner's Guide
Want to exercise but don't know how to start? It's never too late to begin, and our guide breaks it all down.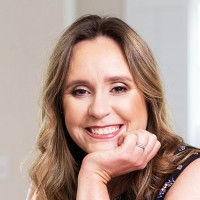 Medically Reviewed by
Ana Reisdorf, MS, RD
Registered Dietitian Nutritionist
Ana Reisdorf is a registered dietitian nutritionist with 14 years of experience in the field of nutrition and dietetics. She graduated from UCLA in 2002 with a degree in psychology and women's studies and completed her master's degree from Central Michigan University in 2010

Exercising regularly is one of the greatest and most impactful things you can do to support your overall health and wellbeing.
While it may take some planning and grit, working out can change both your body and your mind, all for the better.
If you've never done it before, beginning an exercise routine can feel overwhelming as it requires a certain amount of discipline.
However, once you experience the physical and mental benefits, you'll never look back.
The Benefits of Working Out
The importance of exercise can't be overstated.
Working out regularly can help with weight management, reduce your risk of chronic disease, improve your brain health, strengthen your muscles and bones, boost your overall mood, and even add years to your life.
Helps with Weight Management
Exercising will increase the number of calories your body uses for energy or burns off.
If you reduce the number of calories you eat and begin a workout regime, you can create a calorie deficit that will likely result in weight loss.
One 2017 review found that people who don't work out are more likely to gain weight over time than those who exercise between 150 and 300 minutes per week. (1)
Summary
Exercising can help create a calorie deficit and can help you sustain your weight loss efforts.
Reduces the Risk of Chronic Disease
Regular exercise may help you keep diseases such as cancer, diabetes, and cardiovascular disease at bay.
One 2018 study found that people who engage in the highest physical activity levels are twice as likely to avoid stroke, cardiovascular disease, cancer, and diabetes. (2)
Researchers noted that study participants that remained engaged in an exercise routine were at optimal physical and mental shape 10 years later.
Summary
Regular exercise can help you avoid chronic diseases like cancer, diabetes, and cardiovascular disease.
Enhances Cognitive Functioning
Participating in regular exercise may improve your cognitive ability, including your memory and problem-solving skills.
One recent study showed that physical fitness is associated with improved brain structure and functioning in young adults. (3)
Another recent study found that a moderate-intensity exercise undertaken for a relatively short period of 12 weeks can improve cognitive performance in a sample of elderly people who live independently in their homes. (4)
Summary
Regular exercise can improve cognitive functioning in young and older adults.
Improves Mood and Reduces Stress
Working out can elevate your mood and reduce your stress levels by suppressing and producing certain hormones.
Exercise can reduce levels of your body's stress hormones, like adrenaline and cortisol.
Additionally, it can activate the production of endorphins, chemicals in the brain that can improve your mood and act as your body's natural painkillers.
One 2018 study analyzed the data from 1.2 million people in the US and found that people who exercise regularly reported 43% fewer days per month feeling stressed or depressed. (5)
Researchers found that the association was strongest in people who worked out from 30 to 60 minutes, three to five times per week.
Summary
Exercise can decrease feelings of stress and anxiety by lowering stress hormones and increasing endorphins, improving your mood.
Improves Sleep
If you're one of the millions of exhausted Americans who aren't getting enough quality sleep, working out may help.
One 2018 systematic review and meta-analysis concluded that along with improving the quality of your sleep, regular exercise might help reduce sleep latency, or the time it takes you to fall asleep. (6)
Summary
Exercise may improve the quality of your sleep and help you fall asleep faster.
Adds Years to Your Life
Those who are physically active tend to live longer, healthier lives.
Research shows that moderate physical activity, like walking, can significantly contribute to longevity. (7)
Summary
Participating in regular exercise can help you live longer.
Different Types of Exercise
From rigorous boots camps to gentle yoga, there are many different types of exercises you can choose from.
Aerobic
Aerobic exercise, also known as "cardio," is cardiovascular conditioning to strengthen your heart and lungs. This type of exercise can also increase your endurance.
For example, if you're out of breath after climbing a set of stairs, your body will likely benefit from aerobic exercise.
Examples include walking briskly, jogging, running, dancing, cycling, and swimming.
Strength Training
Losing muscle mass is one of the drawbacks to aging, but thankfully strength training can help build it back up.
Strength training, or resistance training, involves using your own body weight or tools, like free weights or resistance bands, to increase muscle mass, strength, and endurance.
Examples include weightlifting, utilizing a weight machine, sit-ups, push-ups, and planking.
High-Intensity Interval Training (HIIT)
HIIT training involves repetitions of short bursts of high-intensity exercise followed by low-intensity exercises or rest periods.
One example of a HIIT workout may be ten intense, 20-second sprints, with one minute of rest in between.
Stretching
Stretching exercises will help maintain flexibility.
Routinely stretching your muscles will make them longer and more flexible, which can increase your range of motion and reduce pain and the risk of injury.
Examples include muscle-stretch movements like the standing hamstring stretch or triceps stretch, and various yoga poses.
Balance
Balance exercises will strengthen muscles to improve coordination, which can help with stability and fall prevention.
Balancing on one leg, core-strengthening activities, and tai chi are some examples of balance exercises.
Summary
There are various types of exercises you can choose from.
They may include aerobic, also known as cardio, strength training, high-intensity interval training, also known as HIIT, stretching, and balance.
How to Start Working Out
Deciding to tackle a beginner exercise routine can be life-changing in the best way possible. Here are some tips on how to get started.
Consult with Your Healthcare Provider
Before beginning an exercise routine, it is essential that you receive a medical exam.
This is particularly essential if you have diabetes, high blood pressure, heart disease, arthritis, lung conditions, limited mobility, or other health conditions.
If you are new to working out and aren't accustomed to strenuous activities, you'll want to receive medical clearance to ensure your safety.
A health checkup can identify problems or conditions that can place you at risk for complications or injuries related to your workout.
It is important to note that if you develop symptoms during exercise, including unusual shortness of breath, tightness in the chest, tightness in the shoulder, jaw pain, lightheadedness, dizziness, or confusion, you should stop exercising immediately and contact your healthcare provider.
Find Something That You Actually Like to Do
If you hate running, don't start training for a marathon. There are endless workouts to choose from that will help you meet your goals and that you won't necessarily dread doing.
You have access to hundreds of different types of workouts through fitness apps and various YouTube channels.
Try multiple exercise types to see which one you gravitate towards. Working out doesn't necessarily have to include sweating it out at the gym.
If you love the outdoors, try walking, hiking, or cycling.
Love dancing? Try a cardio dance class.
If you would rather work on mindful movements at a relaxed pace, yoga may be more your speed.
Regular exercise will provide more health benefits than periodic, high-intensity workouts, so choose something that you enjoy to help with sustainability.
Set a Goal
If you've never worked out before, you may be tempted to start out bold and strong by trying to work out with intensity every day.
This may mean working out for an hour or more, loading up on weights that are too heavy for you, or taking on an extreme HIIT class before your body is ready.
While this may seem like the best initial approach, it often leads to injury and burnout over time.
A more sustainable approach may be asking yourself, "How many days a week can I realistically work out without adding stress to my life?"
Your goal may begin with scheduling one or two workouts per week, which is perfectly fine. By setting this realistic goal, you are setting yourself up for success.
The most crucial aspect of your goal is that it is realistic, measurable, specific, and time-bound.
For example, you may try planking as a way to increase your core strength.
A well-rounded goal for planking may be that you will hold a plank for 30 seconds for five days a week on week one, hold a plank position for 40 seconds for five days a week on week 2, and by week 4, your goal would be to hold a plank position for 1 minute.
Reward Yourself
If you're just beginning an exercise schedule, you may want to consider giving yourself rewards after completing a workout or when you reach a new goal.
Choosing non-food rewards like taking a bubble bath can help keep you on track physically and mentally.
In fact, research shows that rewards motivate people and can help increase their physical activity levels. (8)
Other examples of non-food rewards include:
Purchasing a new book
Watching your favorite TV series
Treating yourself to a pedicure or manicure
Listening to a compelling podcast
Sleeping in or taking a nap
Buying yourself a fitness tracker
Treating yourself to new workout clothes
Having friends over for a low-key night
Starting a gratitude journal
Summary
An exercise routine should begin with consulting your healthcare provider to receive medical clearance to ensure your safety.
The next step is finding an activity you like to do and setting realistic and measurable goals.
Finally, choose non-food rewards to keep you motivated as you continue to reach new goals.
Sample Exercise Plan
A well-rounded exercise plan will include cardio exercises, strength training exercises, and some flexibility training.
This combination can help maintain or improve your cardiovascular health, strength, and overall health and functioning.
A typical beginner exercise routine may include two to three days of cardio and two days of strength training.
However, these workouts can be merged if you do not have five days to set aside for exercise. Flexibility training, or stretching, can be done before and after every workout.
Most beginner exercise programs will have you start working out at low to moderate intensity, depending on your individual needs.
The "talk test" is a simple way to gauge the intensity of your workouts.
For example, during a low-intensity workout, you'll be able to talk without any issue.
During a moderate-intensity activity, you can talk but not have the capacity to sing.
And during a high-intensity workout, you will not be able to say more than a few words without pausing for a breath.
The following is a sample beginner exercise schedule for one week:
Monday
Five minutes of stretching and 20–25 minutes of moderate-intensity cardio. This may include brisk walking, stationary bike time, or swimming laps.
Tuesday
Five minutes of stretching, 15 minutes of strength training, followed by 5 minutes of stretching.
The 15-minute strength training includes:
3 sets of 10 lunges, starting with your right leg
3 sets of 10 lunges, starting with your left leg
1-minute rest
20 squats (or sit and stand up in a chair)
30-second rest
20 push-ups (on your knees or against a wall)
30-second rest
20 sit-ups
Wednesday
Thirty minutes of gentle yoga and stretching.
Thursday
Five minutes of stretching and 20–25 minutes of moderate-intensity cardio. This may include brisk walking, stationary bike time, or swimming laps.
Friday
Five minutes of stretching, 15 minutes of strength training, followed by 5 minutes of stretching.
The 15-minute strength training includes:
3 sets of 10 lunges, starting with your right leg
3 sets of 10 lunges, starting with your left leg
1-minute rest
20 squats
30-second rest
20 push-ups
30-second rest
20 sit-ups
Saturday
Rest day.
Sunday
Five minutes of stretching and 20–25 minutes of moderate-intensity cardio. This may include brisk walking, stationary bike time, or swimming laps.
Workout Tips for Beginners
Soreness is normal, but pain isn't. Listen to your body, and if you feel pain, stop exercising. The pain you're feeling could be a sign of muscle exhaustion or caused by an injury.
Try to find workout buddies in your circle of friends, family, and coworkers. Having someone to share your workouts with will keep you both motivated.
Invest in a supportive shoe that will help mitigate the impact your workout has on your joints and ligaments.
Make sure you remain hydrated before, during, and after your workouts. This will ensure that you're able to maximize your strength and endurance.
Be gentle and patient with yourself. Every day is not going to look perfect, and that's okay. If you miss a day, a week, or even a month of working out, it's never too late to get back to it.
Track your progress. Keep a calendar of your workouts so you can see how much you are improving day-to-day. Challenge yourself to exercise a certain number of minutes or sessions per week and keep increasing it as you go.
The Bottom Line
When it comes to exercise, many of us aim for perfection. But the truth is, just moving your body rather than trying to be perfect will benefit your health.
Sometimes just walking for 20 minutes a day can be better than nothing. Do what you can to get moving.
Also, it is crucial to enjoy your workouts. You will stick with activities you like, so pick those.
Finally, always speak to your doctor before starting any exercise program.
Thanks for your feedback!
In a few words, please tell us how this article helped you today.
Please let us know how we can improve this article by selecting your concern below.
Thank You! We appreciate your feedback.
*
Please select at least one topic:
Please Note: We cannot provide medical advice. This feedback will help us continue improving your user experience on WellnessVerge.
Please Note: We cannot provide medical advice. This feedback will help us continue improving your user experience on WellnessVerge.