WellnessVerge is reader-supported. We may earn a commission when you make a purchase through the links on this page. Learn more about our process here.
Why You Can Trust Us
Every article and review on WellnessVerge is thoroughly researched and fact-checked by licensed health professionals. Our editorial team is made up of registered dietitians and medical doctors.
Every piece of content is also medically reviewed to ensure accuracy and alignment with sound scientific evidence and medical consensus. We only use peer-reviewed journals and reputable medical sources to form our conclusions and recommendations.
We operate with total editorial independence, and our editorial policies ensure that your well-being comes first. Based on our rigorous research, we only recommend products that are worth considering. We always disclose any ads or partnerships with brands featured on our site.
Neuro Gum and Mints Review: Convenient, Research-Backed, and Safe
Neuro Energy & Focus gum is a nootropic supplement designed to support your energy, focus, and mood. The ingredients are well-supported by research, making Neuro a promising alternative to coffee or energy drinks.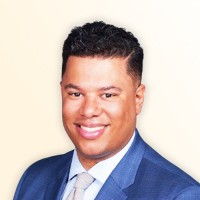 Medically Reviewed by
Anthony Dugarte, MD
Medical Reviewer
Anthony Dugarte, M.D., C.S.C.S. is a health and wellness writer and medical content reviewer. In addition to dedicating the last 8 years to medical research, Dr. Dugarte also has more than a decade of experience in strength and conditioning, nutrition, and rehabilitative exercise, as well as authoring and reviewing health and wellness-related content.

Key Takeaways (TL;DR)
Neuro Gum and Mints are designed to support your brain health conveniently.
They contain just about the same amount of caffeine as a cup of coffee, plus several additional beneficial ingredients backed by research to support energy, focus, and mood.
Neuro Gum could be a convenient and worthy alternative to coffee, especially when getting coffee may be difficult, like flying or driving long distances (and if you are picky about the quality of your coffee).
Neuro Gum is generally safe to take as long as you are watching your total daily caffeine intake (see more in the Safety section below).
Between Amazon, CVS, and Walmart, Neuro Gum is rated at 4.5 based on 10k reviews. Most consumers say the product was helpful, especially during the afternoon slump. Most complaints were about the taste and failure to improve focus and energy.
What Neuro Gets Right
The ingredients have scientific support for their role in promoting mental well-being.
It provides a convenient way to support focus and energy.
The products are NSF-certified and WADA-compliant.
It uses a natural form of caffeine and is sugar-free.
It uses a patented cold-compression technology for better absorption.
Important Considerations
Some ingredients are in lower doses than used in studies and will require consistent use to start experiencing benefits.
Somewhat more expensive than other caffeine gums but has additional ingredients.
If taken alongside coffee, be mindful of your total caffeine intake not to exceed 400 mg per day.
Neuro at a Glance
Neuro is a line of supplements formulated to offer a convenient way to support your mental well-being naturally.
The flagship product is Energy & Focus, meant to be taken in the morning and afternoon. It contains caffeine, l-theanine, vitamin B6, and vitamin B12 to promote energy, focus, and mood.
Energy & Focus could be a great alternative to coffee and a healthier substitute for energy drinks because it is sugar-free and uses a natural form of caffeine rather than synthetic.
Consumers report that the effects of Neuro gum are felt quickly, in as little as 5 minutes after use.
There are many ways you can use Neuro. If you don't like coffee, you can completely substitute it with Neuro. Or you can drink your morning cup and take Neuro during the afternoon as needed. Neuro is also super convenient when you are traveling and don't have access to coffee on-demand.
Neuro's other product is Calm & Clarity, which is stimulant-free and is meant to be taken in the evening. It contains GABA, vitamin D3, and L-theanine to support your mood and reduce stress.
See Supplement Facts
The serving size is two pieces and contains the following:
Total Carbohydrate: 2 g (Sugar Alcohol 2 g)
Vitamin B6 (as Pyridoxine): 1.4 mg
Vitamin B12 (as Methylcobalamin): 4.8 mcg
L-Theanine: 120 mg
Natural Caffeine: 80 mg
Fun Fact: If Neuro Gum sounds familiar, you may remember the co-founders, Kent Yoshimura and Ryan Chen, from their appearance on the reality show Shark Tank, where they actually rejected the Sharks' proposals.
How to Take It and Taste
A single serving of Energy & Focus or Calm & Clarity is two pieces of gum or mints.
Energy & Focus comes in two flavors, peppermint and cinnamon. However, Neuro does not taste like typical gum. Many consumers reported that the taste wasn't bad but needed to get used to it. Most also preferred peppermint flavor over cinnamon. Unfortunately, for some consumers, the taste was a deal breaker.
Pricing and Buying Options
On Neuro's website, the pricing options are as follows:
Energy & Focus
| | One-Time Purchase | Subscription |
| --- | --- | --- |
| Gum (54 pieces) | $23.99 ($0.44 per piece) | $21.59 ($0.39 per piece) |
| Gum (108 pieces) | $41.99 ($0.38 per piece) | $37.79 ($0.34 per piece) |
| Mints (72 pieces) | $23.99 ($0.33 per piece) | $21.59 ($0.29 per piece) |
| Mints (144 pieces) | $41.99 ($0.29 per piece) | $37.79 ($0.26 per piece) |
Calm & Clarity
| | One-Time Purchase | Subscription |
| --- | --- | --- |
| Mints (90 pieces) | $29.99 ($0.33 per piece) | $26.99 ($0.29 per piece) |
| Mints (180 pieces) | $44.99 ($0.24 per piece) | $40.49 ($0.22 per piece) |
Shipping is free on all orders, and Neuro offers a consumer-friendly 30-day money-back guarantee. So if your first order does not work out, you can get your money back.
Neuro Energy & Focus gum and mints are also widely available at retailers such as Target, CVS, and Walmart, as well as from Amazon.
Focus & Energy Uses a Unique Formulation Backed by Research
The ingredients used in Neuro Focus & Energy are well-researched and can help support your energy, focus, and mood. Except for caffeine, L-theanine and vitamins B6 and B12 must be taken consistently to experience the benefits. Below we break down each of the ingredients and their supported research.
Caffeine
Caffeine is the most widely consumed stimulant worldwide and is commonly found in food items like coffee, tea, and chocolate. Caffeine boosts your mood and gives you energy through several mechanisms that improve brain function. Low to moderate doses of caffeine in supplements like Neuro's Energy & Focus can effectively support energy production, cognitive function, and physical performance. (1)
L-Theanine
L-theanine is an amino acid commonly found in green tea and mushrooms. It has been studied for its ability to reduce stress and anxiety and increase relaxation. Specifically, studies have shown that L-theanine supplementation, combined with caffeine and without, improved attention and decreased mind wandering. Studies also show that L-theanine can help reduce reaction time, improve working memory, and perform other executive tasks. (2, 3)
Vitamin B6 & B12
Vitamins B6 and B12 are water-soluble vitamins and necessary for energy production, producing brain chemicals that can impact mood, supporting oxygen levels, and more. Studies have shown that in combination with other vitamins and minerals, vitamins B6 and B12 effectively improve mood, energy, and support cognitive function. (4, 5)
Finally, another study suggests that B-vitamin supplementation may improve mood in healthy individuals and those at risk for mood disorders. (6)
Neuro Calm & Clarity Is Also Pretty Unique
This product does not contain caffeine and is designed to help you unwind, relax, and fall asleep more smoothly. Apart from GABA, the other two ingredients used here are well-researched and demonstrate that they can help you feel more calm and relaxed. Here's a specific breakdown:
Vitamin D3
Vitamin D deficiencies have often been linked with depression and anxiety. Some studies show that supplementation with vitamin D may help reduce anxiety, bad moods, and other symptoms of depression for those deficient in this vitamin. In addition, studies show that Vitamin D is beneficial for supporting brain development, producing brain chemicals such as glutamine, dopamine, and serotonin, and maintaining cognitive function, especially in older adults. (7, 8)
L-Theanine
As referenced above, l-theanine is an amino acid with studies that show its potential to reduce stress and anxiety and promote relaxation. The Calm & Clarity formula uses more of this ingredient than Energy & Focus (130 mg compared to 120 mg). (9)
Gabba-Aminobutyric Acid (GABA)
Gabba aminobutyric acid (GABA) is the major inhibitory neurotransmitter produced in our body. It helps slow down things mentally when we get overly excited and need to calm down. It is known for its role in reducing stress and anxiety and is suggested to help visual attention.
Although small and limited, studies show that supplementing with GABA may help relieve stress, support sleep, and improve attention. (10, 11)
Generally Safe but Mind Your Caffeine Intake
Overall, all the ingredients used in Neuro Gum & Mints are safe. However, this product is not recommended for people under 18, pregnant or breastfeeding, or those sensitive to caffeine.
Neuro Energy & Focus contains caffeine. If these gums and mints are your only source of caffeine throughout the day, it should be safe to take up to 10 pieces per day (each piece contains 40 mg of caffeine).
If you're already consuming caffeine from other sources on top of this supplement, make sure not to exceed your intake of 400 mg daily. Keep in mind that one 8 oz cup of coffee is 95 mg, and two Neuro mints and chews are equivalent to 80mg (just about a cup of coffee).
Neuro's products are dairy-free, nut-free, gluten-free, aspartame-free, and sugar-free. In addition, they are NSF International certified and WADA compliant (if you're an athlete who gets tested, you should be in the clear).
How Neuro Compares to Alternatives
Neuro's Energy & Focus stands out significantly compared to other caffeine gums and mints.
Most energy-boosting gum and mints on the market are only focused on providing energy with ingredients like caffeine, B vitamins, taurine, ginseng, or guarana. Energy & Focus not only has caffeine and B vitamins, but it has L-theanine to help with focus.
Neuro also uses a patented cold-compression technology to maintain its ingredients' full potency and bioavailability (easier absorption).
While there are many nootropic supplements for focus and energy on the market, most are in bottles or packets meant to stay at home and be taken at a specific time. Neuro Gum and Mints are in packaging specifically designed to be taken on the go and can be used at any time (just don't use it too close to bedtime as it has caffeine).
While many nootropic supplements are on the market for focus and energy,
Compared to standard cup coffee, Neuro offers convenience and additional ingredients beneficial for mental wellness. Neuro is nice to have with you when you need an extra boost but don't have access to coffee or if you don't want to drink another cup, like before a workout.
Compared to energy drinks, Neuro is a much healthier alternative. It is sugar-free and could help you avoid many of the side effects associated with consuming energy drinks.
All-in-all, Energy & Focus provides a unique formulation of high-quality ingredients and can conveniently fit any lifestyle.
Additional Tips
Here are a few additional easy steps you can take to optimize your mental energy and focus:
Eliminate distractions (such as your phone, desk clutter, and social media) as much as possible.
Use a Pomodoro technique.
Use organizational tools, like a calendar and a to-do app.
Listen to lyric-free music (like lo-fi beats or classical music).
Give yourself regular stretch breaks.
Get between 7 to 9 hours of sleep nightly (see tips on sleeping better).
Prioritize eating whole foods to help your energy levels.
Thanks for your feedback!
In a few words, please tell us how this article helped you today.
Please let us know how we can improve this article by selecting your concern below.
Thank You! We appreciate your feedback.
*
Please select at least one topic:
Please Note: We cannot provide medical advice. This feedback will help us continue improving your user experience on WellnessVerge.
Please Note: We cannot provide medical advice. This feedback will help us continue improving your user experience on WellnessVerge.
At WellnessVerge, we only use reputable sources, including peer-reviewed medical journals and well-respected academic institutions.