WellnessVerge is reader-supported. We may earn a commission when you make a purchase through the links on this page. Learn more about our process here.
Why You Can Trust Us
Every article and review on WellnessVerge is thoroughly researched and fact-checked by licensed health professionals. Our editorial team is made up of registered dietitians and medical doctors.
Every piece of content is also medically reviewed to ensure accuracy and alignment with sound scientific evidence and medical consensus. We only use peer-reviewed journals and reputable medical sources to form our conclusions and recommendations.
We operate with total editorial independence, and our editorial policies ensure that your well-being comes first. Based on our rigorous research, we only recommend products that are worth considering. We always disclose any ads or partnerships with brands featured on our site.
Mind Lab Pro Review: A High-Quality Nootropic, Stimulant-Free, and Top Rated
Mind Lab Pro nootropic contains 11 research-backed ingredients that help support cognitive function without stimulants. Most customer reviews are satisfied with the brain-boosting effects. And if not, Mind Lab Pro will give you a full refund on the first bottle.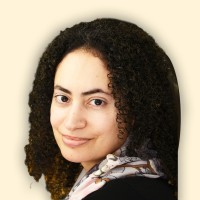 Medically Reviewed by
Yasmine S. Ali, MD, MSCI, FACC, FACP
Board-certified Cardiologist, Medical Board Member
Yasmine S. Ali, MD, MSCI, is a board-certified cardiologist, clinical lipidologist, and internist with nearly 30 years of experience in direct patient care and 25 years of experience in medical writing, editing, and reviewing.

Key Takeaways (TL;DR)
Mind Lab Pro is an excellent option if you're looking for a nootropic supplement with a simple list of clearly disclosed and effective ingredients.
Mind Lab Pro has been through several updates. Based on our review of the current version of the product (v4.0), there's some good research to support its effectiveness.
Some of its benefits might include remembering what you've been told (short-term memory) and better mental performance in stressful situations.
The cost of this nootropic is reasonable. If you don't feel like it's effective after taking it consistently for 30 days, you can get your money back on the first bottle (if you request it within 60 days after the delivery).
There are no safety concerns to be wary about. The manufacturers say you can even double your dose if you want an extra boost, but that will translate into a higher cost.
According to reviews.io, over 2,000 customers have reported benefits, including less brain fog and better control of their stress levels when taking this supplement
What Mind Lab Pro Gets Right
High-quality evidence to support all claimed benefits
Provides clear information about ingredients and their amounts
Stimulant-free
No significant safety risks
30-day money-back guarantee
Important Considerations
To experience results, it is best to take this supplement alongside a healthy diet and regular exercise
The brand states that its products undergo third-party testing to verify ingredient potency and purity but doesn't provide further proof
No company phone number if you have issues (email or contact form only)
Mind Lab Pro at a Glance
Mind Lab Pro is a nootropic supplement aiming to boost brain function. It is considered a universal nootropic, meaning it's suitable for a wide range of people.
Mind Lab Pro contains 11 ingredients that are used to target different aspects of brain function. This supplement is designed to enhance short-term cognitive function and long-term brain health.
Many people rely on a morning cup of coffee to jumpstart their day. But caffeine comes with side effects for some people, and it's not always enough to get your brain cells firing on all cylinders. That's where non-stimulant nootropics, like Mind Lab Pro, step in.
Produced by Opti-Nutra Advanced Nutraceuticals, the development of Mind Lab Pro started in 2015 with scientists in the US and UK. Since then, the nootropic has undergone four updates. The latest version is called Mind Lab Pro v4.0.
How to Take This Supplement
The serving size for Mind Lab Pro is two capsules per day. The manufacturers recommend taking two capsules in the morning with a drink before eating your first meal.
Some people may take two additional capsules in the afternoon for an extra brain boost. So if that's something you may do, be sure to factor in the cost of the supplement long-term.
Most customer reviews of Mind Lab Pro noted enhancements in mental performance after taking it consistently for a couple of weeks.
Expand to See Supplement Facts
Each serving of Mind Lab Pro has the B vitamins B6, B9, and B12:
Vitamin B6: 2.5 mg (55% of daily value)
Vitamin B9: 100 mcg (50% of daily value)
Vitamin B12: 7.5 mcg (160% of daily value)
There are eight additional ingredients included (with no established daily value):
Citicoline: 250 mg
Bacopa Monnieri: 150 mg
Organic Lion's Mane Mushroom: 500 mg
Phosphatidylserine: 100 mg
N-Acetyl L-Tyrosine: 175 mg
L-Theanine: 100 mg
Rhodiola Rosea: 50 mg
Maritime Pine Bark Extract: 75 mg
The Cost Is Reasonable, and Return Policy Is Very Flexible
You can buy Mind Lab Pro directly from the manufacturer's official website at the following prices:
1 Bottle (30-day supply): $69
2 Bottles (60-day supply): $138
4 Bottles (120-day supply): $207 ($51.75 per bottle) and includes 1 Bottle of MCT Oil Performance
Shipping is free on orders over $180. Otherwise, it's $9.95 when shipped to the US.
The company offers its customers a 30-day performance promise. The first bottle qualifies for a full refund (minus shipping) if you're unsatisfied with your results within 60 days of delivery. If you ordered more than one bottle, you could still get the full refund if you didn't open up your other bottles other than the first one. Otherwise, you will only be refunded for one bottle.
How Mind Lab Pro Supports Your Cognitive Function
Mind Lab Pro contains a unique formula designed to help different aspects of the brain work better in the short and long term. There's high-quality scientific evidence that the 11 ingredients in this nootropic may support short-term and long-term cognitive function.
Here are the key takeaways from the studies we analyzed for each of the claims that the brand makes:
May Support Focus
During an independent study through the University of Leeds, 110 participants were asked to complete various mental tasks before and after taking Mind Lab Pro or a placebo for 30 days. Although the study is still being reviewed for publication, the results show that Mind Lab Pro improved concentration and the ability to process information.
Additionally, high-quality research concluded that one of Mind Lab Pro's ingredients, Bacopa monnieri, can potentially improve the "speed of attention." (1)
May Support Clarity
Mind Lab Pro has three B vitamins (B6, B9, and B12) and N-acetyl L-tyrosine that can help support clarity.
In a three-year study, vitamin B9 supplementation was associated with faster mental processing speed or thinking skills. (2) If you can process information faster, you may feel like the "brain fog" or "cloudiness" that can slow you down has been cleared away. As a result, it's easier to come up with ideas and understand concepts.
To see these benefits, getting an adequate daily dose of B vitamins is essential. (2) Mind Lab Pro has 160% of the daily value for vitamin B12, covering your total needs. However, it only provides 55% of B6 and 50% of daily B9 needs. Adding this nootropic to your day will help you get closer to achieving your daily requirements, and the rest can come from food.
The N-acetyl L-tyrosine in Mind Lab Pro may also promote clear thinking. Tyrosine supplements have been shown to increase vigilance and reaction time during hot weather exercise (which is considered more stressful on the body than working out in a cooler environment). Tyrosine also supports thinking skills in stressful settings. (3)
May Support Memory
The previously-mentioned study on Mind Lab Pro also found significant memory-related benefits compared to a placebo. The nootropic enhanced verbal memory skills (the ability to remember and repeat back what you heard). These findings support the claim that Mind Lab Pro benefits short-term memory.
Citicoline might be beneficial in preventing memory loss and cognitive decline with age. This supplement also provides 250 mg of citicoline per day. (4) However, the dose in the study was double what you get from this nootropic's 250 mg. Therefore, it's unclear if it would offer the same level of benefits.
May Support Mood
Rhodiola rosea is a plant extract in Mind Lab Pro that may help with better mood balance and mental health. High-quality research found a "possible antidepressant action" of Rhodiola rosea in adults. (5)
B vitamins are also used in this nootropic and are associated with mental health benefits, particularly for stress reduction. (2)
May Support Long-Term Brain Health
One of Mind Lab Pro's ingredients, phosphatidylserine, is an essential structural component of healthy nerve cells. Phosphatidylserine supports cognition, problem-solving, memory, language, and reflexes. (6)
Human trials have shown that 300–800 mg of phosphatidylserine supplementation per day improves performance on a range of tests for older adults with mild cognitive impairment. Multiple studies have also demonstrated phosphatidylserine's role in preventing, slowing the progression, and even reversing age-related dementia. (6)
Mind Lab Pro provides 100 mg of phosphatidylserine per day. Although this supplement contains a smaller amount than what was used in trials, it may still be sufficient to benefit healthy adults.
The B vitamins in this supplement can also help preserve brain function. One study showed that after 13 years on a supplement with B6, B9, and B12, women who didn't otherwise consume many B vitamins in their diet were able to ward off mental decline. (2)
Mind Lab Pro Is Stimulant-Free and Poses No Major Safety Risks
There are no significant side effects, safety concerns, or allergens in Mind Lab Pro, so most people should feel comfortable trying it. In addition, most of the supplement's ingredients are provided in lower doses than were used in scientific experiments where no major issues were noted.
Still, if you have diabetes, are pregnant, or are nursing, discuss taking this supplement with your physician.
Since the FDA doesn't regulate dietary supplements, verifying the product's contents and quality is impossible. That's why many brands choose to undergo third-party testing to ensure the product's quality and safety. The brand claims that their products undergo third-party testing. However, no additional proof is provided. Fortunately, the product has been around for several years without raising safety concerns.
How Mind Lab Pro Compares to Alternatives
The nootropics market is a bit like the Wild West, with plenty of brands making big claims without strong evidence to back them up. The key advantage that Mind Lab Pro has over other nootropics is that it uses research-backed ingredients.
In addition, many nootropics use more ingredients in their formulation, which could increase the risk of side effects. Mind Lab Pro contains only 11 stimulant-free ingredients with a good safety profile.
Here's how Mind Lab Pro compares to two popular nootropic supplements, Alpha Brain and Qualia Mind, that promise similar benefits.
Mind Lab Pro

Alpha Brain

Qualia Mind

Regular Price (one-time purchase)

$69 for a 30-day supply

$69.90 for a 30-day supply

$139.00 for a 30-day supply

Discounted or Subscription Price

$207 for 4 bottles ($51.75 per bottle)

Subscribe-and-save option for 15% off

50% off with subscribe-and-save ($69.50 for the 1st shipment, then $119/month)

Shipping

Free if you spend at least $180, otherwise standard shipping rates apply

Free shipping for orders over $150

Standard US shipping is $7.98 & priority is $12.98, Standard international shipping is $12.98

Return Policy

Full refund on the first bottle even if you use it all; after that, refunds only for unopened bottles

30-day full refund for trial size and 90-day bottle qualifies with some stipulations

100-day money-back guarantee for a full refund on the first purchase

Key Ingredients

B Vitamins (B6, B9, B12), Amino Acids (L-Theanine, N-Acetyl L-Tyrosine), Citicoline, Phosphatidylserine, & Herbal Extracts (Rhodiola Rosea, Maritime Pine Bark Extract Bacopa Monnieri, Organic Lion's Mane Mushroom)

Vitamin B6, 3 Amino Acids, Phosphatidylserine, Huperzine A, & 5 additional active ingredients/herbs

Long list of ingredients from the following categories:

Nootropics, Vitamins, Antioxidants, Adaptogens, Amino acids, Herbal Tonics, & Lipids

Main Benefits

Supports focus, clarity, memory, mood, and long-term brain health

Supports mental speed, focus, and memory

Enhances memory, cognition, focus, concentration, drive, productivity, and mental clarity

Third-Party Tested

Yes

Yes

Yes

Clinical Studies

Yes

Yes

Yes

Gluten-Free

Yes

Yes

Yes

Vegan

Yes

No

Yes

Form

Pill

Pill

Pill
Discover Other Top-Rated Nootropics We've Reviewed
Neuriva

SuperBeets Memory & Focus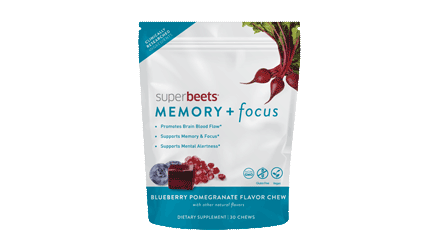 Roman Focus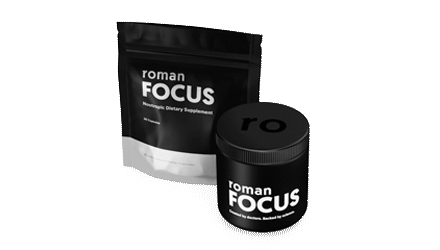 Additional Tips
Combining Mind Lab Pro with a healthy lifestyle is the best way to maximize its effects.
You can help prevent the highs and lows that deplete your mental energy levels by:
Getting enough sleep
Following a balanced diet
Moderating your sugar intake
Also, getting your heart rate up in the morning with a quick exercise routine can help switch your brain function into high gear. And, since Mind Lab Pro is stimulant-free, you can combine it with a cup of coffee or green tea for an added caffeine boost.
Thanks for your feedback!
In a few words, please tell us how this article helped you today.
Please let us know how we can improve this article by selecting your concern below.
Thank You! We appreciate your feedback.
*
Please select at least one topic:
Please Note: We cannot provide medical advice. This feedback will help us continue improving your user experience on WellnessVerge.
Please Note: We cannot provide medical advice. This feedback will help us continue improving your user experience on WellnessVerge.
At WellnessVerge, we only use reputable sources, including peer-reviewed medical journals and well-respected academic institutions.