WellnessVerge is reader-supported. We may earn a commission when you make a purchase through the links on this page. Learn more about our process here.
Why You Can Trust Us
Every article and review on WellnessVerge is thoroughly researched and fact-checked by licensed health professionals. Our editorial team is made up of registered dietitians and medical doctors.
Every piece of content is also medically reviewed to ensure accuracy and alignment with sound scientific evidence and medical consensus. We only use peer-reviewed journals and reputable medical sources to form our conclusions and recommendations.
We operate with total editorial independence, and our editorial policies ensure that your well-being comes first. Based on our rigorous research, we only recommend products that are worth considering. We always disclose any ads or partnerships with brands featured on our site.
Alpha BRAIN Review: Safe, Well-Researched, Promising
Alpha BRAIN has a good safety profile, promising evidence showing that it works (at least in the short term), and a good return policy so you can try it risk-free.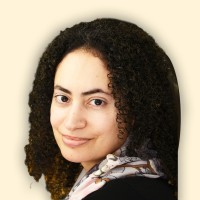 Medically Reviewed by
Yasmine S. Ali, MD, MSCI, FACC, FACP
Board-certified Cardiologist, Medical Board Member
Yasmine S. Ali, MD, MSCI, is a board-certified cardiologist, clinical lipidologist, and internist with nearly 30 years of experience in direct patient care and 25 years of experience in medical writing, editing, and reviewing.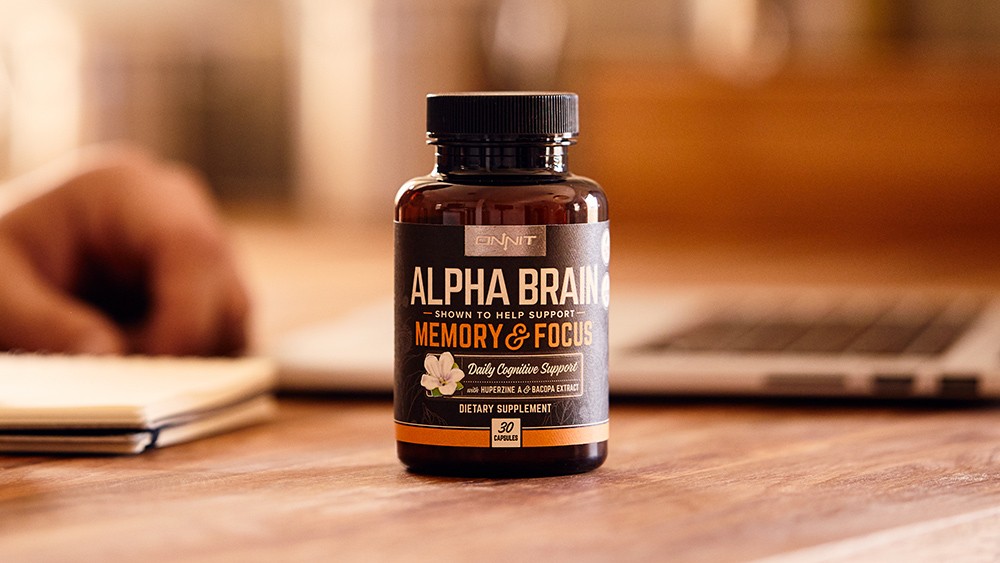 Key Takeaways (TL;DR)
Alpha BRAIN has solid evidence behind its ingredients to support mental speed, focus, and memory.
It is one of the few brain health supplements with a clinical study of its formulation. Although the study was small, it was well-designed and showed that Alpha BRAIN had promising effects.
Alpha BRAIN is stimulant-free, and its ingredients have no significant safety concerns.
This product is for anyone who wants to focus better and think more clearly. But you should really prioritize making healthy lifestyle changes that can positively impact your mind before taking supplements.
The brand offers a 30-day money-back guarantee. You can purchase a trial size of Alpha BRAIN and get a full refund if you're unsatisfied after trying it.
Alpha BRAIN has over 28,000 ratings on Amazon (averaging 4.2 stars), with a long list of satisfied customers.
What Alpha BRAIN Gets Right
Uses ingredients that have strong scientific evidence for their benefit for brain health
Does not use stimulants and is caffeine-free
Has a good safety profile
Offers a consumer-friendly return policy
Manufactured in the U.S.
Important Considerations
The product has not been studied for long-term effectiveness (Alpha BRAIN was only studied for six weeks)
The product has not been verified by a third party for ingredient purity and label accuracy
Free shipping is only offered on orders over $150
This product is not vegan, in case that's an important factor for some
Alpha BRAIN at a Glance
Alpha BRAIN is a dietary supplement developed by Onnit Labs that claims to help your brain work more efficiently. It is considered a nootropic, which supports brain functions such as memory, focus, and mental speed. (1)
Unlike stimulants such as coffee and energy drinks with various side effects, Alpha BRAIN doesn't contain caffeine. Instead, it combines ingredients that include a blend of vitamins, amino acids, and herbal extracts.
Alpha BRAIN is based on the idea that alpha waves in the brain help you get "in the zone." And being in the zone describes a flow state of optimal brain performance, meaning you're thinking clearly and feeling creative and productive. This supplement uses a combination of its ingredients to help accomplish these benefits.
The podcast host and comedian Joe Rogan has helped popularize Alpha BRAIN by endorsing the product and claiming it helps him "form sentences better." Several other famous names have endorsed this product, including a long list of MMA and UFC fighters, Olympic athletes, fitness entrepreneurs, and health professionals and researchers.
How to Take This Supplement
The recommended dosage of Alpha BRAIN is two capsules daily, preferably with a light meal.
The capsules are medium-sized, with many consumers stating in their reviews that they were easy to swallow.
In addition to the standard capsule form, it is available in a nearly identical formulation as a flavored powder (Alpha BRAIN Instant) to mix in water. This may be a good option if you dislike swallowing capsules.
Expand to See Supplement Facts
The serving size is two capsules
Vitamin B6 (as Pyridoxine HCI): 10 mg
Onnit Flow Blend: 650 mg (L-Tyrosine, L-Theanine, Oat (straw) Extract, Phosphatidylserine)
Cat's Claw (Uncaria tomentosa) (bark) Extract: 350 mg
Onnit Focus Blend: 240 mg (Alpha glycerylphosphorylcholine (Alpha GPC), Bacopa (Bacopa monnieri) (aerial parts) Extract (100 mg), Tooth Clubmoss (Huperzia serrata) (whole) Extract [Standardized to 1% Huperzine A, 400 mcg])
Onnit Fuel Blend: 60 mg (L-Leucine, Pterostilbene)
Pricing and Return Policy
Alpha BRAIN can be ordered directly from Onnit's website for the following prices:
| | Regular Price | Subscription Price |
| --- | --- | --- |
| 30-count bottle | $34.95 ($2.33/serving) | $29.71 ($1.98/serving) |
| 90-count bottle | $79.95 ($1.78/serving) | $67.96 ($1.51/serving) |
The recommended dose by the manufacturer is two capsules per day, so a 30-count bottle is enough for 15 days. You would need at least 60 capsules for a full month's supply.
Free shipping is available on orders over $150. It's cheaper to purchase Alpha BRAIN in bulk, but you may want to start with a smaller bottle first to see how well it works for you.
Onnit Labs offers a 90-day money-back guarantee (if purchased directly from them). You can try a 30-count bottle of Alpha BRAIN and get a full refund (minus shipping fees) if you're unsatisfied after using it for at least two weeks. Notify the company that you'd like a refund. You don't need to send it back. (The 90-count bottle is not covered by this guarantee.)
Alpha Brain is also sold on Amazon for the same price (with the option to subscribe and save). However, we recommend purchasing this supplement directly from Onnit's website to get the 90-day money-back guarantee.
Alpha BRAIN Actually Has a Clinical Trial
Alpha BRAIN is one of the few nootropic supplements that conducted a human clinical trial on its product in 2015. Although company funded and small, the study was well-designed and published in a well-trusted medical journal.
The study's results demonstrated that those who took Alpha BRAIN for 6 weeks showed an improved ability to recall recent information and improved executive functioning (multitasking, planning, prioritizing tasks, etc.) These are promising and first-step results; however, more research should be done to confirm these findings in a larger population. (2)
How the Ingredients in Alpha Brain May Affect Brain Performance
In addition to the company's clinical trial that studied the supplement as a whole, the individual ingredients used in Alpha BRAIN have been studied separately over the years and showed some good results, including improved memory, concentration, and the ability to execute various tasks more effectively.
Here is the summary of the scientific research on the supplement's ingredients:
Cats Claw: Studies show that this ingredient may help prevent and reduce plaques and tangles, which can cause memory loss and cognitive decline in individuals with Alzheimer's. However, no research exists on healthy individuals yet. (3)
L-Theanine: Studies show that supplementation for 12 weeks helped improve attention, enhancing working memory and executive functions (multitasking, planning, flexible thinking, executing goals). Studies also show that this supplementation helped reduce stress. Reduced stress during tasks may enhance productivity. (4, 5, 6)
Bacopa Monnieri: Studies on healthy individuals showed supplementing bacopa monnieri improved memory and attention. Specifically, they improved their recall after being measured on how well they could remember things. It can also help improve cognitive health, especially in older adults (7, 8, 9, 10)
Oat Straw Extract: Studies show supplementation with oat straw extract helped improve memory, attention, multitasking, and concentration, including in older adults with varying levels of cognitive health (11, 12)
L-Tyrosine: Studies show that supplementation with l-tyrosine helped improve cognitive control. Cognitive control means making decisions, ignoring distractions, switching tasks, and adapting to change. In other words, if you are trying to complete an assignment for work, cognitive control implies that you are effectively resisting the urge to check your email or social media, knowing you will likely be distracted. (13)
Phosphatidylserine: According to a few studies, Phosphatidylserine may improve short-term memory and concentration. (14, 15)
Pterostilbene: Studies show supplementation may help with cognitive function, but more human research needs to be done. The current studies, although promising, were only done on rats. (16)
Vitamin B6: Most people are not deficient in vitamin B6 unless they have other underlying medical conditions. (17) However, vitamin B6 may offer many other health benefits. Specifically, studies show that vitamin B6 intake may help lower anxiety and improve visual processing, which is our brain's ability to process the information we see around us effectively. (18, 18)
Safety Considerations
Researchers from the Alpha BRAIN study stated the supplement was well-tolerated with no serious side effects. However, 9% of participants complained of mild side effects, including vivid dreams, upset stomach, and headache. (2)
Studies on the individual ingredients used in this supplement do not show any dangerous side effects.
However, everyone is different. Alpha BRAIN contains eleven ingredients, so you may have trouble pinpointing the cause of side effects if you experience any. If you notice any unpleasant symptoms or changes after starting a dietary supplement, it's best to discontinue its use and talk to your physician.
Alpha BRAIN is dairy-free, gluten-free, nut-free, and paleo and keto-friendly. However, it's not vegan at this time.
If you feel like your memory is fading or you're having trouble concentrating, an underlying medical issue may need to be addressed. Be sure to speak to your doctor.
How Alpha BRAIN Compares to Alternatives
Dietary supplements, nootropics included, are not regulated, meaning their health claims are not evaluated by the Food and Drug Administration (FDA). This sometimes results in brands making unsubstantiated claims.
Alpha BRAIN is one of the better brain health supplements we evaluated that uses ingredients supported by scientific research for their intended benefits. Some other notable features are that it does not use stimulants (which often come with the risk of side effects) and the consumer-friendly money-back guarantee.
Here's how Alpha BRAIN compares to two top-rated, stimulant-free products with similar claimed benefits:
| | Alpha BRAIN | Neuriva Original | Mind Lab Pro |
| --- | --- | --- | --- |
| Our Rating | 4.4 | 4.0 | 4.7 |
| Key Ingredients | Vitamin B6, L-tyrosine, L-theanine, Phosphatidylserine, Bacopa monnieri, Oat straw extract | Coffee fruit extract, Phosphatidylserine | B-vitamins, L-tyrosine, Rhodiola rosea, Citicoline, Lion's mane mushroom, Phosphatidylserine, L-theanine, Bacopa monnieri |
| Claims | Supports mental speed, focus, and memory | Supports brain function, focus, memory, learning, accuracy, and concentration | Supports focus, clarity, memory, mood, and brain health |
| Safety | No safety concerns, well-tolerated by most adults | Generally safe for most adults, but caution if you have a soy allergy | No safety concerns, well-tolerated by most adults |
| Clinical Studies with Human Subjects | ✔ | ✔ | ✔ |
| Regular Price (for a 1-month supply) | $69.90 ($2.33 per serving) | $32.99 ($1.10 per serving) | $69 ($2.30 per serving) |
| Return Policy | 90-days, risk-free trial | Limited, only covers unopened or damaged products | 60-days, risk-free trial |
| Vegan | | | ✔ |
| Form | Capsule, 2 per day | Capsule, 1 per day | Capsule, 2 per day |
| Purchase Option | Buy from Onnit | Buy on Amazon | Buy from Mind Lab Pro |
| Full Review | You're already here :) | Read Here | Read Here |
Consider This Before Turning to a Supplement
Whether you consider Alpha BRAIN or other brain health supplements, remember to also think about your lifestyle habits. The best natural way to improve your cognitive performance is by:
Getting enough sleep
Taking a power nap during the day if necessary
Exercising regularly
Eating a healthy, balanced diet of whole foods
Drinking more water
Thanks for your feedback!
In a few words, please tell us how this article helped you today.
Please let us know how we can improve this article by selecting your concern below.
Thank You! We appreciate your feedback.
*
Please select at least one topic:
Please Note: We cannot provide medical advice. This feedback will help us continue improving your user experience on WellnessVerge.
Please Note: We cannot provide medical advice. This feedback will help us continue improving your user experience on WellnessVerge.
At WellnessVerge, we only use reputable sources, including peer-reviewed medical journals and well-respected academic institutions.