Evidence Based Research
Our editorial team is made up of expert registered dietitians with extensive, real-world clinical experience who are highly trained in evaluating clinical research.
Alpha Brain Review: Is It Safe & Effective?
Alpha Brain is a dietary supplement claimed to improve memory and cognitive function. While some of its ingredients have health benefits, there is limited research on its overall long-term effectiveness.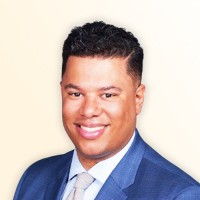 Medically Reviewed by
Anthony Dugarte, MD
Medical Reviewer
Anthony Dugarte, M.D., C.S.C.S. is a health and wellness writer and medical content reviewer. In addition to dedicating the last 7 years to medical research, Dr. Dugarte also has more than a decade of experience in strength and conditioning, nutrition, and rehabilitative exercise, as well as authoring and reviewing health and wellness-related content.
WellnessVerge is reader-supported. When you make a purchase through links on this page, we may earn a commission. Learn More

Pros

Some ingredients have health benefits
Allergen-friendly
90-day money-back guarantee
Good price

Cons

Limited research on long-term effectiveness
Potential for mild side effects
No third-party testing
What Is Alpha Brain?
Alpha Brain from Onnit is a dietary supplement intended to improve memory, mental speed, and focus.
It is considered a nootropic, which is a supplement that claims to support certain brain functions.
Alpha Brain is free of caffeine, dairy, and gluten. It is also keto-friendly.
Alpha Brain is a popular supplement promoted by celebrities, including Joe Rogan. The claims are that it helps you stay in the "zone" flow state longer to enhance concentration and productivity.
It does this, in theory, by helping you produce more alpha waves to enhance your focus and creativity.
Alpha waves are a type of brain wave that can help you feel more calm, focused, and present.
Alpha Brain is available in pill form or as Alpha Brain Instant, which is in powder form. For those who don't like to swallow pills, the powder form may be a better option.
This Alpha Brain review discusses the evidence behind the ingredients, safety, and how it compares to other popular alternatives to help you decide if it's the right option for you.
Does Alpha Brain Work? Evaluation of Ingredients
Alpha Brain contains four main ingredient blends – Onnit Flow Blend, Cat's Claw, Focus Blend, and Fuel Blend.
1. Flow Blend, 650 mg
The Flow Blend is intended to promote alpha wave production in the body, improving concentration and focus.
The ingredients are as follows:
L-tyrosine
L-tyrosine is an amino acid that may improve cognition. The research has shown mixed results.
For example, a research review showed improved cognitive performance when under short-term stressful situations, while others have shown no effect. (1)
Phosphatidylserine
Phosphatidylserine is a type of fat that may help our nerves communicate with each other. Some research shows it may potentially improve memory, but only in the short term. (2)
Oat Straw Extract
Oat straw extract is an extract from a plant. It may improve attention span in older adults, according to a 2011 study. However, the dose was much higher than what is in Alpha Brain. (3)
Summary
Based on the available research on these three ingredients in Alpha Brain, the dose of the ingredients may not be enough to be effective. More clear research is also needed to demonstrate the long-term benefits.
2. Cat's Claw, 350 mg
Cat's Claw is an extract from the bark of a rainforest vine. There are no clear-cut studies that show any benefits from taking it. (4)
3. Focus Blend, 240 mg
This blend present in Alpha Brain contains two ingredients claimed to help with focus.
Huperzia Serrata
Huperzia Serrata is a form of moss native to Asia.
According to a systematic research review, Huperzia Serrata may play a role in improving measures of cognitive function and daily living activity.
However, it is unclear what doses were given to produce these benefits and if the amount present in this focus blend would be enough.
This ingredient was also only studied in those with Alzheimer's, which may not translate to all populations. (5)
Bacopa
Bacopa is an herb used in traditional Chinese medicine. One small 2016 study showed improved measures of memory and cognitive ability after taking 150 mg of bacopa daily for six weeks.
This dose is similar to what is present in this focus blend. (6)
Summary
More research is needed to determine the effectiveness of this blend used in Alpha brain for the general population, specifically in those who don't have a neurological condition such as Alzheimer's.
4. Fuel Blend, 60 mg
L-leucine: An amino acid similar to resveratrol, the antioxidant present in red wine. It is claimed to protect the brain and nerve cells.
However, most of the research on it is related to its potential role in building muscle and weight loss.
Alpha Brain Clinical Study
There was one clinical study in 2015 done directly on Alpha Brain, where improved memory was seen after six weeks. (7)
The participants specifically were seen to have an improved ability to recall recent information and practice higher-level thinking.
However, the randomized study was small (only 63 people) and was sponsored by the manufacturer. This could lead to bias in the study design and in how the results are interpreted.
Verdict on Claimed Benefits
Below is our summary of the available evidence for the claimed benefits of Alpha Brain based on the available research:
| | |
| --- | --- |
| Improved memory | Moderate Evidence |
| Enhanced mental speed | Moderate Evidence |
| Improved focus | Moderate Evidence |
Alpha Brain Side Effects, Safety, and Dosage
The instructions for taking the Alpha Brain pill are two pills daily, preferably with a light meal.
For the Alpha Brain Instant powder, the dose is one packet mixed with 8 ounces of cold water. It is also preferable to be taken with a light meal.
There have not been reports of any severe side effects from this product. However, a few milder side effects were seen.
In a 2013 study, huperzia serrata was shown to cause gastrointestinal side effects in mice, such as vomiting, indigestion, and diarrhea. (8)
Additionally, a 2009 randomized trial showed similar side effects in those taking bacopa, primarily increased stool frequency, abdominal cramping, and nausea. (9)
These are potential side effects in general in those new to taking nootropics. Always speak to your medical provider before starting any supplement to determine what is best for you.
Cost and Where to Buy
Alpha Brain can be ordered directly from the company's website (Onnit.com) for the following prices:
1 Bottle: $34.95 for 30 capsules, $79.95 for 90 capsules
2-Bottle Package: $26.22 for 30 capsules, $59.97 for 90 capsules
3-Bottle Package: $24.47 for 30 capsules, $55.97 for 90 capsules
The 2 and 3-bottle package comes with the Facts of Life E-Book by Joe Rogan.
The following chart breakdowns the cost per serving based on the quantity you purchase at once:
| | | | |
| --- | --- | --- | --- |
| | 1 Bottle | 2 Bottle Bundle | 3 Bottle Bundle |
| 30 Count | $2.33/serving | $1.75/serving | $1.63/serving |
| 90 Count | $1.78/serving | $1.33/serving | $1.24/serving |
As you can see, the per serving cost ranges from $1.24 to $2.33 depending on the quantity you purchase at once. $1.24 per serving is lower than some of Alpha Brain's competitors.
Alpha Brain is also sold on Amazon for the same price (with the option to subscribe and save.)
However, we recommend purchasing this supplement directly from Onnit's website to get the 90-day money-back guarantee and other offers.
Comparison to Alternatives
Alpha Brain is a nootropic that has a few differences from others on the market.
From a cost perspective, it is more reasonably priced. Other nootropics, like Prevagen, can cost up to $90 a month.
Alpha Brain is similar in price to products like Neuriva but contains more ingredients.
Alpha Brain is also one of few nootropics that don't contain caffeine. While caffeine is a well-known nootropic, this is a good thing for someone who may be sensitive to caffeine's effects.
Alpha Brain vs. Mind Lab Pro vs. Neuriva
| | Alpha Brain | Mind Lab Pro | Neuriva |
| --- | --- | --- | --- |
| Our Rating | 3.3 | 4.3 | 4.3 |
| Active Ingredients | L-tyrosine, Phosphatidylserine, Oat straw extract, Cat's claw, Huperzia serrata, Bacopa monnieri, L-leucine, Pterostilbene, Huperzine A | Vitamin B6, Vitamin B9, Vitamin B12, Citicoline, Bacopa monnieri, Organic lion's mane mushroom, Phosphatidylserine, N-acetyl L-tyrosine, L-theanine, Rhodiola rosea, Maritime pine bark extract | Coffee cherry extract, Phosphatidylserine |
| Cost | $1.24–$2.33/serving | $1.73–$2.30/serving | $1.33/serving |
| Dose | 2 pills daily with a light meal | 2–4 pills daily | 1 capsule per day, taken with or without food |
| Claimed Benefits | Memory, mental speed, and focus | Focus, memory, and clarity | Supports brain function, sharper mind, clearer thinking |
Other Popular Alternatives to Alpha Brain
The Bottom Line
While some of the ingredients in Alpha Brain do have research to back them up, the results may vary for different people.
In particular, studies have pointed out that those who have an actual medical diagnosis that causes cognitive impairment may be more likely to see results from some of the ingredients used in Alpha Brain.
More research is needed to determine the long-term benefits a person with normal cognitive function may experience from Alpha Brain.
Because of the 2015 study done on Alpha Brain producing early promising results, the various positive reviews from customers around the web, and some short-term evidence on the ingredients, this supplement may be worth trying.
Always consult with your medical provider before starting any new supplement.
Consider This as Well
If you are looking to boost your brain health, try these natural ways:
Eat plenty of brain-boosting foods such as avocados, fatty fish like salmon, berries, broccoli, nuts, and spices such as turmeric can keep your mind sharp.

Stay active daily. For example, just going for a daily 30-minute walk can enhance your focus and concentration.

Engage in activities that challenge your mind. For example, doing a daily crossword puzzle, reading a book, or learning a new hobby.
If you are concerned about your cognitive health, consult with your doctor for advice and to outweigh the pros and cons of taking a cognitive-enhancing supplement.
Thanks for your feedback!
In a few words, please tell us how this article helped you today.
Please let us know how we can improve this article by selecting your concern below.
Thank You! We appreciate your feedback.
*
Please select at least one topic:
Please Note: We cannot provide medical advice. This feedback will help us continue improving your user experience on WellnessVerge.
Please Note: We cannot provide medical advice. This feedback will help us continue improving your user experience on WellnessVerge.
At WellnessVerge, we only use primary references for our articles, including peer reviewed medical journals or well-respected academic institutions.