WellnessVerge is reader-supported. We may earn a commission when you make a purchase through the links on this page. Learn more about our process here.
Why You Can Trust Us
Every article and review on WellnessVerge is thoroughly researched and fact-checked by licensed health professionals. Our editorial team is made up of registered dietitians and medical doctors.
Every piece of content is also medically reviewed to ensure accuracy and alignment with sound scientific evidence and medical consensus. We only use peer-reviewed journals and reputable medical sources to form our conclusions and recommendations.
We operate with total editorial independence, and our editorial policies ensure that your well-being comes first. Based on our rigorous research, we only recommend products that are worth considering. We always disclose any ads or partnerships with brands featured on our site.
Alpha BRAIN Review: Can This Supplement Help Provide a Mental Boost?
Overall, Alpha BRAIN has a good safety profile, a fair return policy, and promising evidence to prove that it works (at least in the short term).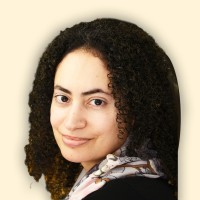 Medically Reviewed by
Yasmine S. Ali, MD, MSCI, FACC, FACP
Board-certified Cardiologist, Medical Board Member
Yasmine S. Ali, MD, MSCI, is a board-certified cardiologist, clinical lipidologist, and internist with nearly 30 years of experience in direct patient care and 25 years of experience in medical writing, editing, and reviewing.

Pros

Strong evidence for claims
Caffeine-free
No notable safety concerns
Good return policy
Lots of positive customer reviews

Cons

Lacking evidence for long-term effectiveness
Ingredients not verified by third-party quality testing
No free-shipping until you spend at least $150 with your order
Have you ever wondered why some days you can read or study for hours, but other days, you can't seem to get beyond the first page?
Although caffeine is a popular brain-boosting go-to, other compounds can also affect cognitive function.
The makers of the supplement Alpha BRAIN and its high-profile endorsers (including Joe Rogan) say it has the perfect mix of ingredients to give you a mental edge without jittery side effects.
This review discusses the effectiveness and safety of Alpha Brain to help you decide if it's the right supplement.
What Is Alpha BRAIN?
Alpha BRAIN is a dietary supplement developed by Onnit Labs that claims to help your brain work more efficiently.
The supplement is considered a nootropic, which supports brain functions such as memory, focus, and mental speed. (1)
People take Alpha BRAIN because they want to think more clearly and focus better.
Anyone can purchase Alpha BRAIN without a prescription. The recommended dosage is two daily capsules.
You can also find different varieties of Alpha BRAIN as a premixed shot or flavored powder supplement to mix in water.
However, like all dietary supplements, Alpha BRAIN is unregulated — its health claims haven't been evaluated by the Food and Drug Administration (FDA).
The manufacturers of Alpha BRAIN state that it's:
Dairy-free
Gluten-free
Nut-free
Paleo and keto-friendly
Unlike stimulants such as coffee and energy drinks, Alpha BRAIN doesn't contain caffeine. Instead, it combines ingredients that include a blend of vitamins, amino acids, and herbal extracts.
The podcast host and comedian Joe Rogan has helped popularize Alpha BRAIN by endorsing the product and claiming it helps him "form sentences better."
Several other famous names have endorsed Alpha BRAIN, referred to by the brand as the "Pro Team," including a long list of MMA and UFC fighters, Olympic athletes, fitness entrepreneurs, and health professionals and researchers.
How It Works
Alpha BRAIN is based on the idea that alpha waves in the brain help you get "in the zone."
And being in the zone describes a flow state of optimal brain performance, meaning you're thinking clearly and feeling creative and productive.
Alpha BRAIN uses a combination of vitamins, amino acids, and plant products to help accomplish those benefits.
According to the label, Alpha BRAIN contains a high dose of vitamin B6 and the amino acids:
L-Tyrosine
L-Theanine
L-Leucine
The supplements also contains:
Oat straw extract
Phosphatidylserine
Cat's Claw extract (Uncaria tomentosa) (bark)
L-Alpha glycerylphosphorylcholine (Alpha GPC)
Bacopa extract
Toothed Clubmoss extract (Huperzine A)
Pterostilbene
Outside of Onnit's in-house research, not all of Alpha BRAIN's ingredients have been studied in humans.
Does Alpha BRAIN Work? Evaluation of Claimed Benefits
Onnit Labs states that Alpha BRAIN helps you get into a "flow state" by aiding mental processing or mental speed and promoting focus.
Alpha BRAIN is also supposed to support memory function.
This supplement isn't proven to cure a disease or replace prescription medication or medical treatment.
It's important to let your clinician know if you plan to start a new dietary supplement.
Below we will discuss what the research shows behind each of the company's claimed benefits.
May Aid with Mental Processing and Mental Speed
Tyrosine is a non-essential amino acid present in Alpha BRAIN. However, your body makes it, and it's not something you need to consume to survive.
Tyrosine is made in the body from another amino acid — phenylalanine. Nonetheless, there's some evidence that tyrosine supplements improve brain function during times of stress. (2)
Studies demonstrated that when participants were exposed to cold weather and high altitudes, tyrosine supplements helped improve their ability to recognize patterns, optimize decision-making, code, and complete complex tasks like reading maps. (2)
Another study found that when exercising in a hot environment, soccer players given tyrosine had better reaction times and greater vigilance. (2)
However, in repeat studies, not all tyrosine supplements have demonstrated the same cognitive benefits.
May Promote Focus
L-theanine is a unique compound found in Alpha BRAIN because it's a non-protein amino acid.
Green tea is a natural source of L-theanine. (3)
In a small study of 30 participants, 200 mg/day of L-theanine supplements led to higher verbal fluency and executive function scores after four weeks compared to placebo. (3)
The L-theanine group also experienced better sleep and less depression and anxiety. (3)
May Support Memory
A 10-month Alpha BRAIN study with 63 participants demonstrated verbal memory improvements after six weeks of supplementation compared to placebo. (4)
Participants were between the ages of 18 to 35 with no cognitive impairments.
Although there's no long-term research on whether memory improvements continue beyond six weeks, or in other age groups, these findings validate Alpha BRAIN's memory claim.
Additionally, this research is consistent with past study findings on some of Alpha BRAIN's individual ingredients (including Huperzine A and Bacopa), which support memory function. (4)
The Evidence Score
Here is our score, based on scientific evidence, of how likely Alpha BRAIN will be effective for its claimed benefits:
May aid with mental processing and mental speed

4.5

/5
May promote focus

4.5

/5
May support memory

4.5

/5
Alpha BRAIN Side Effects, Safety, and Dosage
Alpha BRAIN isn't likely to cause negative side effects, but everyone is different.
Pay attention to any changes when you start a supplement and discuss any concerns with your doctor.
Researchers from the Alpha BRAIN study stated the supplement was well-tolerated with no serious side effects reported.
Overall, 9% of participants complained of mild side effects, including vivid dreams, upset stomach, and headache. (4)
Additionally, none of the ingredients in Alpha BRAIN are known to cause dangerous side effects.
For example, studies show that L-theanine, phosphatidylserine, and toothed clubmoss are all well-tolerated and safe. (3, 5, 6)
However, because Alpha BRAIN combines several ingredients into one product, you may have trouble pinpointing the cause of side effects in case you experience any.
Unlike dietary supplements with just one or two ingredients, any of the 11 active ingredients could cause an issue, such as an allergy or intolerance.
The listed dosage is two daily capsules. If you notice any unpleasant symptoms after starting a dietary supplement, it's best to discontinue it and talk to your clinician.
In general, those who are pregnant or breastfeeding should avoid dietary supplements that haven't been approved by their physician.
Cost and Where to Buy
Alpha BRAIN can be ordered directly from the company's website (Onnit.com) for the following prices:
1 Bottle, One-Time Purchase: $34.95/bottle of 30 capsules, $79.95 for 90 capsules
2-Bottle Package: $26.22/bottle of 30 capsules, $59.97 for 90 capsules
3-Bottle Package: $24.47/bottle of 30 capsules, $55.97 for 90 capsules
The 2 and 3-bottle packages come with the Facts of Life E-Book by Joe Rogan.
The following chart breakdowns the cost per serving based on the quantity you purchase at once:
| | | | |
| --- | --- | --- | --- |
| | 1 Bottle | 2 Bottle Bundle | 3 Bottle Bundle |
| 30 Count | $2.33/serving | $1.75/serving | $1.63/serving |
| 90 Count | $1.78/serving | $1.33/serving | $1.24/serving |
As you can see, the per-serving cost ranges from $1.24 to $2.33, depending on the quantity you purchase at once. $1.24 per serving is lower than some of Alpha Brain's competitors.
Keep in mind that the recommended dose by the manufacturer is two capsules per day, so a 30-capsule bottle, for example, is enough for 15 days. You would need at least 60 capsules for a full month's worth.
Onnit Labs offers a 30-day "Keep It" guarantee. You can purchase a trial size of Alpha BRAIN and get a full refund if you're unsatisfied after trying it for a couple of weeks.
Simply notify the company that you'd like a refund. You don't need to send it back.
The 90-count bottle of Alpha BRAIN is also eligible for a refund.
You'll need to return the product at least half-full within 90 days for a full refund. If 90 days have passed or you don't have at least half the product remaining to send back, you may still be able to get store credit.
Shipping charges are not refundable.
Alpha Brain is also sold on Amazon for the same price (with the option to subscribe and save).
However, we recommend purchasing this supplement directly from Onnit's website to get the 90-day money-back guarantee and other offers.
It's generally cheaper to purchase Alpha BRAIN in bulk, but you may want to start with a smaller bottle first to see how well it works for you.
How Alpha Brain Compares to Alternatives
Here's how Alpha BRAIN stacks up against products that claim to offer similar benefits.
| | Alpha BRAIN | Neuriva Original | Mind Lab Pro v4.0 |
| --- | --- | --- | --- |
| Our Rating | 4.4 | 4.3 (Read Full Review) | 4.3 (Read Full Review) |
| Key Ingredients | Vitamin B6, 3 amino acids, Phosphatidylserine, Huperzine A, 5 additional active ingredients/herbs | Coffee fruit extract, Phosphatidylserine | 3 B-vitamins, N-Acetyl-L-Tyrosine (NALT, Rhodiola rosea, Citicoline, Maritime pine bark extract, Organic lion's mane mushroom, Phosphatidylserine, L-theanine, Bacopa monnieri |
| Regular Price for a 1-Month Supply | $69.90 | $32.99 | $69 |
| Discounted Price | Subscribe-and-save option for 15% off | Not available | 25% off when you purchase a 4-month supply |
| Safety | No safety concerns, well-tolerated | Caution if you have a soy allergy | Third-party tested for safety |
| Claims | Supports mental speed, focus, and memory | Supports brain function, improves focus, memory, learning, accuracy, and concentration | Increased alertness, sharper focus, better recall, and verbal fluidity, Enhanced concentration, clarity, speed of thought, mental agility, motivation, and brighter mood |
| Clinical Studies with Human Subjects | Yes | Yes | Yes |
| Gluten-Free | Yes | Yes | Yes |
| Vegan | No | No | Yes |
| Purchase Options | Buy from Onnit or Amazon | Buy on Amazon | Buy from Mind Lab Pro |
The Bottom Line
Alpha BRAIN has solid evidence behind its claim to support mental speed, focus, and memory. There are no significant safety concerns with Alpha BRAIN's ingredients.
It would be nice to see more long-term research on Alpha BRAIN's safety and effectiveness to help predict how it affects human health when taken for several months or years.
We would also like to see third-party testing to verify its ingredients to guarantee that you're getting what you pay for when purchasing Alpha BRAIN.
Nonetheless, Alpha BRAIN has over 28,000 ratings on Amazon (averaging 4.2 stars), suggesting a long list of satisfied customers. Additionally, it is manufactured in the US and offers a refund policy.
Expert Tips
Whether you consider Alpha Brain or other nootropic supplements, remember to also think about your lifestyle habits. The best natural way to improve your energy is through:
If you feel like your memory is fading or you're having trouble concentrating, there may be an underlying medical issue that needs to be addressed. Be sure to speak to your doctor.
Thanks for your feedback!
In a few words, please tell us how this article helped you today.
Please let us know how we can improve this article by selecting your concern below.
Thank You! We appreciate your feedback.
*
Please select at least one topic:
Please Note: We cannot provide medical advice. This feedback will help us continue improving your user experience on WellnessVerge.
Please Note: We cannot provide medical advice. This feedback will help us continue improving your user experience on WellnessVerge.
At WellnessVerge, we only use reputable sources, including peer-reviewed medical journals and well-respected academic institutions.