WellnessVerge is reader-supported. We may earn a commission when you make a purchase through the links on this page. Learn more about our process here.
Why You Can Trust Us
Every article and review on WellnessVerge is thoroughly researched and fact-checked by licensed health professionals. Our editorial team is made up of registered dietitians and medical doctors.
Every piece of content is also medically reviewed to ensure accuracy and alignment with sound scientific evidence and medical consensus. We only use peer-reviewed journals and reputable medical sources to form our conclusions and recommendations.
We operate with total editorial independence, and our editorial policies ensure that your well-being comes first. Based on our rigorous research, we only recommend products that are worth considering. We always disclose any ads or partnerships with brands featured on our site.
Nutrafol Review: Promising OTC Treatment for Hair Loss
Several clinical trials back the effectiveness of Nutrafol's supplements. Whether you are actively losing hair or just looking to be proactive from future damage, Nutrafol is a promising treatment.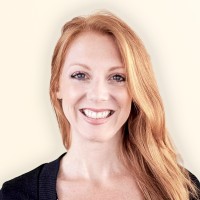 Medically Reviewed by
Natalie Olsen, MS, RDN, LD, ACSM-EP
Registered Dietitian, Certified Exercise Physiologist
Natalie is a registered dietitian, functional medicine practitioner and certified exercise physiologist with over 15 years experience in the health and wellness industry and holds a Master's degree in Human Nutrition and Functional Medicine through a collaborative program provided by the University of Western States and the Institute of Functional Medicine.

Key Insights (TL;DR)
Nutrafol offers clinically-studied, over-the-counter (OTC) supplements designed to target several underlying causes of hair loss.
Nutrafol stands out from other brands because it offers comprehensive products tailored to address the underlying causes of hair thinning during different life stages of women, including postpartum and menopause. Nutrafol also offers a men's formula.
Several small clinical studies have shown the effectiveness of Nutrafol's supplements as a natural treatment for hair loss in men and women.
These studies showed results within 3–6 months of using the product. However, ongoing supplementation is also recommended to maintain results.
Nutrafol also offers wellness boosters (supplements targeting additional health concerns), hair care products (shampoos and serums), and consultations with naturopath doctors to help you optimize your results.
On Amazon, Nutrafol's core products have over 20k combined reviews. The sentiment of reviews is very positive, with thousands of users reporting that Nutrafol was helpful, but you have to be patient to see results. However, a few reviewers also reported side effects.
If you are experiencing hair thinning and shedding and are looking for a drug-free, natural solution for improving your hair growth, Nutrafol is worth trying. It is more expensive than its competitors, but we believe its high-quality products and service provide value for the price.
What Nutrafol Gets Right
Clinically tested to show effectiveness and safety for treating hair thinning & shedding.
Offers a comprehensive and targeted approach to hair health.
Includes consults with naturopath doctors for product advice and to promote lifestyle changes.
Contains all-natural ingredients.
Thousands of positive reviews on Amazon.
Things You Should Consider
It takes time to see results (3–6 months).
More expensive compared to other hair growth supplements.
These supplements may not suit everyone, especially those experiencing progressive hair loss.
Contains allergens (fish-derived collagen), which those with allergies should avoid.
Nurafol's ingredients are generally safe. However, the products contain a lot of ingredients. Because everyone is different, some side effects or drug interactions are possible.
You will be required to take 4 capsules daily, which may be inconvenient for some.
Nutrafol in a Snapshot
Nutrafol by Nutraceutical Wellness is a line of clinically tested, OTC hair growth nutraceutical supplements targeting the underlying causes of hair thinning.
Research shows that various factors, such as hormonal changes and nutritional deficiencies, can profoundly impact your hair growth cycle, leading to thinning hair. (1) Nutrafol aims to address that by offering comprehensive products that target several factors contributing to hair loss, including stress, environment, hormones, nutrition, and metabolism.
Nutrafol offers five core products that use the same clinically-studied formula. However, because the factors contributing to hair loss vary between life stages, Nutrafol customizes the formula in each of its product lines to optimally support hair health in each stage. The formula differs slightly between men's and women's products for different needs.
Nutrafol's products are:
Women: Designed for women ages 18–44
Women's Vegan: For women ages 18–44 who follow a plant-based diet
Women's Balance: Intended for women in the menopausal stage of life
Postpartum: Designed for women after childbirth
Men: Ideal for men 18 years and older
How to Take It
Product directions state to take four capsules once daily with a meal to maximize the absorption of fat-soluble ingredients.
The capsules are medium-large in size. This may be an issue for those who dislike swallowing capsules. Some reviewers on Amazon also stated that Nutrafol capsules were difficult to swallow (although many still found the product effective).
Taking Nutrafol for a minimum of 3–6 months is recommended for optimal results. Ongoing maintenance beyond six months is also recommended.
Editor's Note: One of our staff's family members is currently taking Nutrafol due to thinning hair. We will report the results in this review after 3-6 months.
Starting Your Journey: Quiz and Growth Plan
An ideal way to start with Nutrafol is by taking their AI-based quiz, which will help you get a personalized plan for better results. The quiz takes about 3 minutes to complete and assesses whole-body wellness based on hormones, environment, stress, nutrition, and metabolism.
At the end of the quiz, you're given results that suggest which root causes may be contributing to your hair loss and how these factors could be addressed using one of the core Nutrafol products. Based on your quiz results, you may also get recommendations for up to two boosters to address areas that require extra support, like gut health or stress.
While these boosters may help increase the intake of specific nutrients, they are not required. You can take Nutrafol core supplements without the boosters and still have healthier hair. The boosters are not sold separately but are included as add-ons to the core supplements.
Your quiz results are presented as a GrowthPlan subscription, which will help document your progress and keep you on track.
When we took the quiz, we were recommended the Nutrafol Women formula and the Stress Adaptogen booster to address stress levels. Unlike quizzes from other brands, we felt that Nutrafol's quiz offered meaningful and relevant product recommendations without being too pushy in selling us other products.
Consultations with a Naturopathic Doctor
Subscribers also get access to 1-on-1 consultations with naturopathic doctors for further advice on improving their hair health. Naturopathic doctors (NDs) are licensed healthcare professionals specializing in holistic medicine.
Our appointment was 20 minutes long. We discussed ways to improve our diet to support hair health and tips on using the product. It felt nice to get human interaction and product support. You can schedule additional appointments when necessary, which could be a good way to keep you on track or get help if you are experiencing issues. The guidance of a naturopathic doctor goes beyond what most supplement companies provide.
Buying Options
Nutrafol is available online from the brand's website and Amazon. Pricing depends on your subscription duration and the inclusion of boosters.
If you purchase the core supplements only, pricing is as follows:
One-Time Purchase: $88, one-time delivery of a 1-month supply
Monthly Delivery: $79, refills delivered monthly, includes doctor consults
3-Month Delivery: $224, refills delivered every 3 months, includes doctor consults
6-Month Supply: $422, refills delivered every 6 months, includes doctor consults
Boosters are only available to be purchased as add-ons to core products. If you purchase supplements with a single wellness booster, pricing is as follows:
One-Time Purchase: $110, one-time delivery of a 1-month supply
Monthly Delivery: $98, refills delivered monthly, includes doctor consults
3-Month Delivery: $280, refills delivered every three months, includes doctor consults
You can pause or cancel your subscription at any time. If you are not 100% satisfied with your purchase, you can return the product in its original packaging and get a full refund or exchange up to 30 days from the date of purchase.
While the pricing is higher than other hair growth supplements, Nutrafol's clinically-research formulas and included doctor consults give it significant value. Based on the results of the clinical study as well as insights from thousands of consumer reviews, you will need to take Nutrafol for at least 3–6 months. We recommend factoring the cost of using the product into your decision and getting the option that fits your budget.
A Look at Nutrafol's Core Products
All Nutrafol supplements contain ingredients intended to address hair health throughout various stages of life. These include well-researched vitamins and minerals (iron, zinc, niacin, selenium, vitamin D, vitamin A, vitamin E, folic acid, and biotin) that may support hair growth and hair quality if you are deficient in them. (2)
The supplements contain marine collagen peptides (except in the vegan version). Collagen is a critical protein in the body responsible for the structure of your hair. (3)
Finally, saw palmetto is used in all the product lines that research shows may help with hair growth. (4)
Below is a breakdown of each of the product lines and additional research.
Nutrafol Women
Nutrafol Women is formulated to improve hair growth, thickness, and strength for women ages 18 to 44.
A 6-month clinical study showed that women taking this supplement started experiencing significant improvements in hair growth and hair quality after 90 days and continued seeing improvements until the end of the study compared to placebo, with no serious side effects reported. These women also reported significant improvements in anxiety, self-esteem, and feelings of attractiveness. (5)
Furthermore, this product is formulated to combat hair loss triggers such as stress and nutrition. The blend contains saw palmetto, curcumin, and ashwagandha to support healthy stress levels, which can benefit hair growth by decreasing stress within the hair follicle. (6)
Nutrafol Postpartum
Nutrafol Postpartum targets the root causes of thinning hair, including nutrient depletion and stress, in the first year postpartum. Postpartum hormone changes, such as a sharp decrease in estrogen and progesterone, may play a role in postpartum hair loss.
Nutrafol Postpartum is meant to be taken after childbirth through the first postpartum year, but potentially longer if you continue breastfeeding after the first year.
The formula includes shatavari, an herb from the asparagus family, which is safe if you're breastfeeding. Research has shown it may improve hormonal imbalances and lower the effects of stress on the body, which supports the phases of hair growth. (7)
The supplement also contains theanine, an amino acid clinically shown to decrease stress. (8)
In addition to its stress-lowering ingredients, this supplement contains larger quantities of its key ingredients to support postpartum recovery and breastfeeding, such as vitamin C, A, D, and B-complex vitamins and omega-3s.
Nutrafol Women's Balance
Nutrafol Women's Balance is designed to address hormone-related hair loss in women who are 45 years or older and currently experiencing, about to transition into, or have already gone through menopause.
This supplement contains slightly more saw palmetto and stinging nettle than Nutrafol's regular women's formula, which supports balancing hormones and decreasing hormone and stress-induced hair loss. (6, 9) Maca is added to this supplement to provide additional hormone support during the menopausal and postmenopausal stages.
A 2020 study on hair growth in perimenopausal, menopausal, and postmenopausal women found that Nutrafol Women's Balance significantly improved hair growth and reduced hair shedding by over 32% compared to placebo after six months of use, with no serious side effects reported. (10)
Nutrafol Men
Nutrafol for Men is formulated to support hair growth and hair quality while also addressing hormonal imbalances that may contribute to male pattern hair loss. The formula in this supplement contains many of the same ingredients as the original women's version but has larger amounts of saw palmetto, marine collagen, ashwagandha, curcumin, and more.
Nutrafol has published a small but promising 6-month clinical trial demonstrating men experiencing stronger hair growth after 24 weeks of use. (11)
Safety Considerations
Nutrafol is considered generally safe. However, some users reported side effects such as nausea, diarrhea, constipation, and skin rashes. Nutrafol is not recommended to anyone under 18, and it is inappropriate for anyone pregnant or trying to become pregnant. It is best to wait and supplement with the Postpartum supplement after birth.
These supplements also contain saw palmetto, which may cause mild side effects, including abdominal pain, diarrhea, nausea, fatigue, headache, decreased libido, and a stuffy nose. (12)
Finally, these supplements contain collagen sourced from North Atlantic cod, which may trigger existing fish allergies in some.
If you are on prescription medications, specifically blood-thinning drugs, or have other underlying conditions, consult your physician before taking Nutrafol.
How This Brand Stacks up to Its Alternatives
Nutrafol is one of the few brands that offer a high-quality, clinically-tested hair growth supplement. Nutrafol's key difference from other brands is that its formulas were designed to target the various root causes of hair loss throughout the different stages of life.
Nutrafol is also the only brand that offers the support of a naturopathic doctor in their subscription service to help you achieve results. The downside of Nutrafol is that it's more expensive than its competitors. Still, as we showed in this review, we believe there is enough value to justify the price.
For additional perspective, here's how Nutrafol compares to two popular, well-rated brands:
| | Nutrafol | Viviscal | Moon Juice SuperHair |
| --- | --- | --- | --- |
| Key Ingredients | Vitamins A, C, D, and E, Biotin, Zinc Selenium, Amino acids, Black pepper, Marine Collagen Ashwagandha, Turmeric Keratin, Horsetail | Millet seed extract, Zinc, Iron, Niacin, Biotin, Vitamin C, Calcium, AminoMar Marine Complex, Horsetail | Ashwagandha, Saw palmetto, Kelp, Horsetail, Iron, Iodine Zinc, Vitamins A, B, C, D, E, and K |
| Published Clinical Trials | ✔ | ✔ | |
| Form and Daily Dose | 4 capsules | 2 tablets | 4 capsules |
| Recommended Duration | 6 months | 6 months | 6 months |
| Doctor Support | ✔ | | |
| Single Box Cost | $88 | $40 | $60 |
| Subscription Cost | $79 | $36 | $54 |
| Return Policy | 30 days, unopened packages | 30 days, unopened packages | 45-day money-back guarantee; 30-day return policy |
| Vegan | One product, not the other 4 | | ✔ |
Nutrafol Vs. Rogaine
Rogaine is a well-known, FDA-approved, safe hair growth topical treatment for both men and women. Unlike Nutrafol, it is not an all-natural supplement. Instead, Rogaine is made from the drug Minoxidil.
In clinical trials, both men and women increased their hair count after using Rogaine. (13) Like Nutrafol, you must use Rogaine for at least 3–6 months to see results. However, the cost of Rogaine is significantly lower, with monthly supply varying from $17–$29.
If you are looking for a topical solution instead of swallowing capsules, or a more affordable product, Rogaine is an effective option. However, it contains a drug, so Nutrafol may be better if you are looking for an all-natural solution.
Thanks for your feedback!
In a few words, please tell us how this article helped you today.
Please let us know how we can improve this article by selecting your concern below.
Thank You! We appreciate your feedback.
*
Please select at least one topic:
Please Note: We cannot provide medical advice. This feedback will help us continue improving your user experience on WellnessVerge.
Please Note: We cannot provide medical advice. This feedback will help us continue improving your user experience on WellnessVerge.
At WellnessVerge, we only use reputable sources, including peer-reviewed medical journals and well-respected academic institutions.
Systemic causes of hair loss – Taylor & Francis Online

:
https://www.tandfonline.com/doi/full/10.1080/07853890.2016.1180426

Diet and hair loss: effects of nutrient deficiency and supplement use - PMC

:
https://www.ncbi.nlm.nih.gov/pmc/articles/PMC5315033/

Hair-Growth-Promoting Effects of the Fish Collagen Peptide in Human Dermal Papilla Cells and C57BL/6 Mice Modulating Wnt/β-Catenin and BMP Signaling Pathways - PubMed

:
https://pubmed.ncbi.nlm.nih.gov/36233206/

Natural Hair Supplement: Friend or Foe? Saw Palmetto, a Systematic Review in Alopecia - PMC

:
https://www.ncbi.nlm.nih.gov/pmc/articles/PMC7706486/

A Six-Month, Randomized, Double-Blind, Placebo-Controlled Study Evaluating the Safety and Efficacy of a Nutraceutical Supplement for Promoting Hair Growth in Women With Self-Perceived Thinning Hair - PubMed

:
https://pubmed.ncbi.nlm.nih.gov/29742189/

The Potential Role of Nutraceuticals as an Adjuvant in Breast Cancer Patients to Prevent Hair Loss Induced by Endocrine Therapy - PMC

:
https://www.ncbi.nlm.nih.gov/pmc/articles/PMC7698784/

Impact of stress on female reproductive health disorders: Possible beneficial effects of shatavari (Asparagus racemosus) - PubMed

:
https://pubmed.ncbi.nlm.nih.gov/29635127/

Effects of L-Theanine Administration on Stress-Related Symptoms and Cognitive Functions in Healthy Adults: A Randomized Controlled Trial - PMC

:
https://www.ncbi.nlm.nih.gov/pmc/articles/PMC6836118/

Proprietary Herbal Extract Downregulates the Gene Expression of IL-1α in HaCaT Cells: Possible Implications Against Nonscarring Alopecia - PMC

:
https://www.ncbi.nlm.nih.gov/pmc/articles/PMC6126931/

A Randomized, Double-Blind, Placebo-Controlled Study of a Nutraceutical Supplement for Promoting Hair Growth in Perimenopausal, Menopausal, and Postmenopausal Women With Thinning Hair - PubMed

:
https://pubmed.ncbi.nlm.nih.gov/33400421/

A Prospective Six-month Single-blind Study Evaluating Changes in Hair Growth and Quality Using a Nutraceutical Supplement in Men and Women of Diverse Ethnicities – JCAD | The Journal of Clinical and Aesthetic Dermatology

:
https://jcadonline.com/hair-growth-supplement-diverse-ethnicities/

Serenoa repens (saw palmetto): a systematic review of adverse events - PubMed

:
https://pubmed.ncbi.nlm.nih.gov/19591529/

Minoxidil and its use in hair disorders: a review - PMC

:
https://www.ncbi.nlm.nih.gov/pmc/articles/PMC6691938/