WellnessVerge is reader-supported. We may earn a commission when you make a purchase through the links on this page. Learn more about our process here.
Why You Can Trust Us
Every article and review on WellnessVerge is thoroughly researched and fact-checked by licensed health professionals. Our editorial team is made up of registered dietitians and medical doctors.
Every piece of content is also medically reviewed to ensure accuracy and alignment with sound scientific evidence and medical consensus. We only use peer-reviewed journals and reputable medical sources to form our conclusions and recommendations.
We operate with total editorial independence, and our editorial policies ensure that your well-being comes first. Based on our rigorous research, we only recommend products that are worth considering. We always disclose any ads or partnerships with brands featured on our site.
Viviscal Review: Shown to Be Safe and Effective for Hair Growth
Viviscal's supplements have been shown to be effective in supporting hair health, according to several clinical studies. Results may be seen in as little as three months, but six months of supplementation is ideal.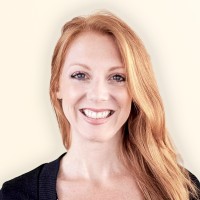 Medically Reviewed by
Natalie Olsen, MS, RDN, LD, ACSM-EP
Registered Dietitian, Certified Exercise Physiologist
Natalie is a registered dietitian, functional medicine practitioner and certified exercise physiologist with over 15 years experience in the health and wellness industry and holds a Master's degree in Human Nutrition and Functional Medicine through a collaborative program provided by the University of Western States and the Institute of Functional Medicine.

Key Takeaways (TL;DR)
Viviscal Hair Growth Supplements are backed by multiple clinical trials published in respectable scientific journals.
Research shows increased hair growth and thickness within three months of supplementation, with optimal results seen within six months.
You may need to continue supplementation (one capsule per day) for sustained growth, so ongoing costs should be considered.
Viviscal has a good safety profile with no known side effects. However, this product is not suitable for people with shellfish allergies.
The company does not offer a money-back guarantee, meaning you cannot request a refund if the product does not work for you, as you'll need at least 60 days to see results. They do, however, offer a 30-day return policy on unopened packages.
Between Amazon, Trustpilot, Target, and Ulta, there are over 15k reviews, with most users stating that Viviscal helped them. However, there were reports of side effects like upset stomach and skin irritation and the supplement not being helpful.
If you are experiencing thinning hair with excess shedding and want to try an affordable, drug-free, safe solution that has been shown to be effective, Viviscal may be a good option.
What Viviscal Gets Right
Multiple clinical studies support Viviscal for hair health.
There are no reported safety concerns.
Contains a comprehensive ingredient list that supports hair health.
The supplement is suitable for all hair types.
Has an overwhelming number of positive reviews.
Important Considerations
Six months may be required to see optimal results.
Continued supplementation is likely needed to sustain results.
It is not vegan.
Not appropriate for people with a shellfish allergy.
Studies have been done on smaller groups, possibly limiting the representation of larger populations.
Viviscal in a Snapshot
Viviscal is a hair health brand that has been on the market for over 25 years. Their hair growth supplement aims to combat hair loss by providing vital nutrients to the hair follicles and supporting the anagen phase of hair growth.
This supplement contains a comprehensive formula of well-researched ingredients that have been shown to benefit hair health. According to several clinical trials, the hair supplement leads to stronger, thicker hair within six months in men and women.
Viviscal products are not FDA-approved, but the brand states its products meet the FDA requirements.
How to Take It
You will need to take Viviscal hair supplement twice daily, one tablet in the morning and one at night. It is recommended to take it after a meal.
One box provides a one-month supply, but taking the supplement for at least three months is recommended, with six months providing the best results. According to the brand, once the 6-month period is over, you may want to continue supplementing with one pill daily to maintain hair growth.
Many consumers stated that the product was easy to take. However, some users did not like the flavor.
Buying Options and Cost: Reasonably Priced
Viviscal is an affordably-priced supplement available directly from the brand at the following options:
Single Box (one-time purchase of 30-day supply): $40, plus $6.95 shipping
Monthly Plan (one box delivered monthly): $36, free shipping
3-Month Plan (three boxes delivered every three months): $96, free shipping
6-Month Plan (six boxes delivered every six months): $180, free shipping
Viviscal offers a fairly restrictive return policy. You can return your unopened product in its original packaging 30 days from the order date. The company does not offer a money-back guarantee, meaning that you cannot return the product if it did not work for you or if you experienced any side effects (you'll likely need to consume the supplements for at least three months to see if it's working for you).
This supplement is also available at most major retailers, including Amazon, Target, Ulta, Walgreens, and Walmart. However, we found that the cost per box when bought from Walmart or Target is cheaper than from the brand's website.
Vivascal's Ingredients May Support Your Hair Health
Viviscal supplements contain vitamins, minerals, and nutrients that may decrease hair shedding and improve hair health.
The ingredients include:
Viviscal's Clinical Trials
Several clinical trials produced results that support Viviscal supplements for nourishing thinning hair and promoting hair growth in women.
In particular, a 3-month study showed that Viviscal's trademarked AminoMar marine complex promoted hair growth and decreased shedding in women with thinning hair. During the study, the participants were asked to follow their typical hair care routine and maintain the same color, style, and cut. (7)
Another study on Viviscal supported supplementation in improving the overall thickness of hair, reporting an 80% increase in women's hair growth after six months of supplementation. (9)
Finally, an additional study found that taking the supplement daily helped reduce hair shedding within the first 3–6 months and helped thicken hair after 6 months. (10)
Important Note: While the results of the studies were promising and showed improvement in hair health in as little as 3–6 months, they were done on a small group of people. More robust research on a larger population would be helpful.
Safety Considerations
Research shows no severe side effects or safety concerns from taking Viviscal. Still, some users reported an upset stomach and skin irritation. If you have a shellfish allergy, you should avoid this supplement, as shark cartilage and mollusk could cause adverse reactions.
You should not take this supplement if you are pregnant, nursing, or under 18.
How Viviscal Compares to Alternatives
Viviscal has a lot of standout features. It is affordable, comes from a reputable brand, and has a comprehensive list of well-studied ingredients and several published clinical trials indicating its effectiveness and safety.
Below is a summary of how Viviscal compares to three popular, top-rated hair supplements. Nutrafol is the only other supplement on the list with published clinical trials to show effectiveness and safety, although just like Viviscal, these trials did not include a large number of participants.
| | Viviscal | Nutrafol | Moon Juice SuperHair | HUM Hair Strong Gummies |
| --- | --- | --- | --- | --- |
| Key Ingredients | Millet seed extract, Zinc, Iron, Niacin, Biotin, Vitamin C, Calcium, AminoMar Marine Complex, Horsetail | Vitamins A, C, D, and E, Biotin, Zinc Selenium, Amino acids, Black pepper, Marine Collagen Ashwagandha, Turmeric Keratin, Horsetail | Ashwagandha, Saw palmetto, Kelp, Horsetail, Iron, Iodine Zinc, Vitamins A, B, C, D, E, and K | Folic acid, Biotin, Vitamin B12, Zinc, PABA |
| Published Clinical Trials | ✔ | ✔ | | |
| Form and Daily Dose | 2 tablets | 4 capsules | 4 capsules | 2 gummies |
| Recommended Duration | 6 months | 6 months | 6 months | 4 months |
| Single Box Cost | $40 | $88 | $60 | $26 |
| Subscription Cost | $36 | $79 | $54 | ✕ |
| Return Policy | 30-days, unopened packages | 30 days, unopened packages | 45-day money-back guarantee; 30-day return policy | 30-days, unopened packages |
| Vegan | | | ✔ | ✔ |
Expert Tip
Hormone changes, age, genetics, poor nutrition, and even daily stress impact your hair's health. (11) Start with changes to your diet to ensure it is well-balanced before leaning on supplementation. We list several resources below to help you get started.
Thanks for your feedback!
In a few words, please tell us how this article helped you today.
Please let us know how we can improve this article by selecting your concern below.
Thank You! We appreciate your feedback.
*
Please select at least one topic:
Please Note: We cannot provide medical advice. This feedback will help us continue improving your user experience on WellnessVerge.
Please Note: We cannot provide medical advice. This feedback will help us continue improving your user experience on WellnessVerge.
At WellnessVerge, we only use reputable sources, including peer-reviewed medical journals and well-respected academic institutions.