WellnessVerge is reader-supported. We may earn a commission when you make a purchase through the links on this page. Learn more about our process here.
Why You Can Trust Us
Every article and review on WellnessVerge is thoroughly researched and fact-checked by licensed health professionals. Our editorial team is made up of registered dietitians and medical doctors.
Every piece of content is also medically reviewed to ensure accuracy and alignment with sound scientific evidence and medical consensus. We only use peer-reviewed journals and reputable medical sources to form our conclusions and recommendations.
We operate with total editorial independence, and our editorial policies ensure that your well-being comes first. Based on our rigorous research, we only recommend products that are worth considering. We always disclose any ads or partnerships with brands featured on our site.
Replens Moisturizer Review: Effective Relief for Vaginal Dryness
Vaginal dryness severely impacts sexual health and overall quality of life for many women. The good news is that Replens Vaginal Moisturizer is a non-hormonal treatment backed by scientific research. Here's what you need to know before you buy.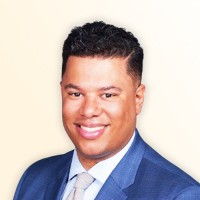 Medically Reviewed by
Anthony Dugarte, MD
Medical Reviewer
Anthony Dugarte, M.D., C.S.C.S. is a health and wellness writer and medical content reviewer. In addition to dedicating the last 8 years to medical research, Dr. Dugarte also has more than a decade of experience in strength and conditioning, nutrition, and rehabilitative exercise, as well as authoring and reviewing health and wellness-related content.

Key Insights (TL;DR)
Clinical studies show Replens Vaginal Moisturizer is an effective and safe hormone-free treatment to reduce vaginal dryness while enhancing overall vaginal health.
Some customers reported minor cases of itching, burning sensation, and discharge.
Many customer reviews mention that Replens Moisturizer was recommended to them by their physician.
Like any other moisturizer, whether for your skin or your vagina, Replens must be used continuously for the best results.
Although costs may add up, Replens is still best priced compared to other effective options.
What We Like About Replens
Offers a clinically proven, safe, hormone-free solution to vaginal dryness
A single application provides relief for up to three days
Available at most retailers without a prescription
Predominantly positive online feedback from users, including statements like "god-sent" and "life-changing"
Important Considerations
Although rare, there were cases reported of itching, burning, and discharge
Requires consistent use at least twice weekly
Most customers stated that it was easy to use, while others reported that it was difficult to apply and took some time to get used to
Must apply at least 2 hours before intercourse
Replens Moisturizer At a Glance
Replens Long-Lasting Vaginal Moisturizer is intended to be used for the non-hormonal alleviation of vaginal dryness. When applied regularly (every 2–3 days), this product can help increase moisture in your vagina and vulva and improve tissue quality.
Vaginal moisturizers are different from vaginal lubricants. Lubricants can't change vaginal tissues; they provide a smooth barrier to reduce friction during intercourse.
On the other hand, a moisturizer can change the water content of the vaginal cells, increasing their elasticity and thickness while enhancing their ability to produce fluid.
Vaginal dryness is a common condition, particularly among postmenopausal women. According to one 2018 study, vaginal dryness, also known as vaginal atrophy, impacts roughly 45% of women. As estrogen declines during menopause, vaginal cells can shrink and become dehydrated, contributing to thin, dry vaginal tissue. (1, 2)
If left untreated, vaginal atrophy can lead to more serious problems such as vaginitis, bleeding, urinary discomfort, bladder infections, and painful intercourse.
Replens is owned by Church & Dwight Co, a company founded in 1876 that owns many well-known American brands, including Trojan, Arm & Hammer, Orajel, OxiClean, and much more.
The company also makes two other products called Moisture Restore External Comfort Gel and Silky Smooth Personal Lubricant, but this review focuses on its Long-Lasting Vaginal Moisturizer product.
The Research Behind Replens Moisturizer
Replens is one of the few long-acting vaginal moisturizers shown in scientific clinical trials to increase vaginal elasticity and lubrication. The product contains polycarbophil (a bio-adhesive gel that attaches to the vaginal wall to enhance water absorption) as its active ingredient.
A handful of studies done on Replens over the years show its effectiveness.
Two studies conducted in the 1990s showed that postmenopausal women using Replens three times a week for 12 weeks (they used it daily for the first two weeks) effectively improved vaginal dryness. The studies also found that Replens was just as effective as estrogen cream in treating vaginal dryness. (3, 4)
Another small study showed that polycarbophil — the active ingredient in Replens — was no less effective in improving vaginal dryness than hyaluronic acid (another popular non-hormone treatment). (5)
A more recent study also showed that polycarbophil-based cream may help improve sexual symptoms associated with genitourinary syndrome of menopause (GSM) in postmenopausal women. Such symptoms include lack of lubrication and discomfort or pain, irritation, or burning sensation. (6, 7)
See Ingredient Label
Purified Water
Glycerin
Mineral Oil
Polycarbophil
Carbomer Homopolymer Type B
Hydrogenated Palm Oil Glyceride
Methylparaben
Sorbic Acid
Sodium Hydroxide
Safety Considerations
Replens is generally considered a safe and effective non-hormonal treatment option for women who cannot (or choose not to) take hormone therapies. However, some customers have reported minor side effects such as irritation and burning in rare instances.
If you are experiencing symptoms of vaginal atrophy, including vaginal dryness, it's important to discuss these symptoms with your healthcare provider. There may be other medical factors causing dryness and pain that should be addressed before trying over-the-counter treatment options.
How to Use Replens
According to the manufacturer, Replens Long-Lasting Vaginal Moisturizer should be used every three days for best results. However, depending on the severity of your dryness, Replens can be used more or less frequently as needed and is also safe to use daily, and the studies we've reviewed confirm the same.
The product should be applied directly from its specially designed sealed applicator into the vagina.
When using the product as directed, a small amount of moisturizer will remain in the applicator after use. This excess product should be discarded along with the applicator.
Note: If you plan on having intercourse, use Replens at least 2 hours prior.
Instructions for use include the following steps:
Step 1: Remove the applicator from the sealed wrapper, but do not open the applicator at this time. Grip the applicator firmly by the thick end. Shake downward to ensure the contents are at the thin end of the applicator.
Step 2: Bend the thin pointed end of the applicator back and forth repeatedly. Snap off the applicator's thin, pointed end and discard the break-away tip. You should not use scissors or tools to cut the applicator tip.
Step 3: While sitting, standing, or lying on your back with knees bent, gently insert the open end of the applicator well into the vagina.
Step 4: Press the thick end of the applicator firmly to deposit the gel. After removing the applicator, discard it.
Full insertion directions can be found on Replens' website. Read these carefully before using the product.
Replens Cost
Replens Moisturizer is sold only through major retailers, not the brand itself. Prices vary by retailer and may frequently change. Here are some available pricing options:
| Retailer | 8 Count | 14 Count |
| --- | --- | --- |
| Amazon | $43.55 (3 boxes) | $16.28 |
| Target | $14.59 | N/A |
| Walgreens | $22.99 | $24.99 |
| Walmart | $13.69 | $16.98 |
| CVS | $24.79 | N/A |
How Replens Compares to Alternatives
Using a vaginal moisturizer has been shown to be an effective alternative to hormonal therapy to reduce vaginal dryness, and several brand options are available.
Here is how Replens compares to two leading brands, HYALO GYN and Revaree:
| | Replens | HYALO GYN | Revaree |
| --- | --- | --- | --- |
| Uses | Temporarily reduces vaginal dryness | Temporarily reduces vaginal dryness | Temporarily reduces vaginal dryness |
| Ingredients | Purified water, Glycerin, Mineral oil, Polycarbophil, Carbomer homopolymer type B, Hydrogenated palm oil glyceride, Methylparaben, Sorbic acid, Sodium hydroxide | Hydeal-D® (hyaluronic acid derivative), Propylene glycol, Methylpropanediol, Hexanediol, Caprylyl glycol, Carbomer, Sodium hydroxide, Purified water | Hyaluronic acid sodium salts, Semi-synthetic glycerides |
| Hormone-Free? | Yes | Yes | Yes |
| Application and Form | Insert moisturizing gel into your vagina using a disposable applicator | Insert moisturizing gel into your vagina using a disposable applicator | Insert the suppository into your vagina with fingers |
| Clinical Evidence | Shown to be safe and effective | Shown to be safe and effective | Shown to be safe and effective |
| How Long to Use to See Relief | Immediate, use every 2–3 days or daily | Immediate, use every 3 days | 9 days, use every 2–3 days |
| Regular Price | $16.29 (14 applications) | $30 (10 applications) | $62 (10 suppositories) |
| Cost per Application | $1.16 | $3.00 | $6.20 |
| Estimated Annual Cost | $141.13 (applied every 3 days) | $363 (applied every 3 days) | $750.20 (applied every 3 days) |
| Buying Options and Discounts | Available at major retailers. Shop around for best price. | Available directly from the brand. Subscription saves 16%. | Available directly from the brand. Subscription saves 32%. |
*The cost per serving and estimated annual cost for Replens was based on Amazon's current pricing of $16.29 for 14 applications. Costs vary by retailer and are subject to change.
In summary, here are the key similarities and differences between Replens and other brands to help you pick the best solution:
Mechanism: All three products work similarly by increasing the moisture and elasticity in the vagina, leading to improved tissue quality.
Ingredients: Replens contains polycarbophil, while others use hyaluronic acid. Both ingredients have been shown to be safe and effective in research. It may come down to you trying different products to see which one works better for your body.
Application: Replens and HYALO GYN are gels you insert into your vagina using a disposable applicator, while Revaree is a suppository (solid capsule) that you insert into your vagina using your fingers. Both methods are easy, although some users reported they needed to get used to it. You may prefer one method over the other.
Price: Replens is significantly more affordable than other brands. When used long-term, the savings will add up.
How Do I Choose?
Replens is a clinically proven safe and effective treatment for vaginal dryness. It is the most affordable option, especially when considering ongoing costs. If you are OK with the application method, Replens is the best choice.
If you prefer a different application method, Revarre is a solid option.
If Replens did not provide the relief you were hoping for, trying a product with hyaluronic acid may be the next best option. HYALO GYN and Revaree both use hyaluronic acid, and both are viable options, depending on the method of application that you prefer.
Thanks for your feedback!
In a few words, please tell us how this article helped you today.
Please let us know how we can improve this article by selecting your concern below.
Thank You! We appreciate your feedback.
*
Please select at least one topic:
Please Note: We cannot provide medical advice. This feedback will help us continue improving your user experience on WellnessVerge.
Please Note: We cannot provide medical advice. This feedback will help us continue improving your user experience on WellnessVerge.
At WellnessVerge, we only use reputable sources, including peer-reviewed medical journals and well-respected academic institutions.