WellnessVerge is reader-supported. We may earn a commission when you make a purchase through the links on this page. Learn more about our process here.
Why You Can Trust Us
Every article and review on WellnessVerge is thoroughly researched and fact-checked by licensed health professionals. Our editorial team is made up of registered dietitians and medical doctors.
Every piece of content is also medically reviewed to ensure accuracy and alignment with sound scientific evidence and medical consensus. We only use peer-reviewed journals and reputable medical sources to form our conclusions and recommendations.
We operate with total editorial independence, and our editorial policies ensure that your well-being comes first. Based on our rigorous research, we only recommend products that are worth considering. We always disclose any ads or partnerships with brands featured on our site.
Replens Vaginal Moisturizer: A Comprehensive Review of Safety and Effectiveness
Replens Long-Lasting Vaginal Moisturizer is a product that is intended to provide relief from vaginal dryness. It has been shown in clinical studies to effectively increase vaginal moisture while enhancing the overall health of vaginal tissues.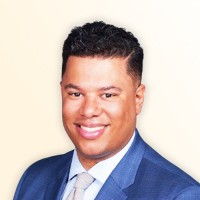 Medically Reviewed by
Anthony Dugarte, MD
Medical Reviewer
Anthony Dugarte, M.D., C.S.C.S. is a health and wellness writer and medical content reviewer. In addition to dedicating the last 8 years to medical research, Dr. Dugarte also has more than a decade of experience in strength and conditioning, nutrition, and rehabilitative exercise, as well as authoring and reviewing health and wellness-related content.

Pros

Hormone-free alternative to treating vaginal atrophy
Can deliver moisture that lasts up to 3 days
Readily available at most retailers, no prescription required

Cons

Not covered by insurance so the price can add up over time
Requires consistent twice-weekly application, but sometimes greater frequency is necessary
Can be messy to apply
What Is Replens?
Replens Long-Lasting Vaginal Moisturizer is intended to be used for the non-hormonal alleviation of vaginal dryness.
Vaginal dryness is a common condition, particularly among postmenopausal women.
According to one 2018 study, vaginal dryness, also known as vaginal atrophy, impacts roughly 45% of women. (1)
As estrogen declines during menopause, vaginal cells can shrink and become dehydrated, contributing to thin, dry vaginal tissue.
Besides menopause, other causes of vaginal dryness may include:
Childbirth
Breastfeeding
Some cancer treatments, including chemotherapy, radiation, or hormone therapy
Surgical removal of the ovaries
Depression
Extreme stress
Symptoms of vaginal dryness can range from mild to severe and may include:
Pain during intercourse
Vaginal burning, stinging, or itching
Light bleeding following intercourse
Recurrent urinary tract infections
If left untreated, vaginal atrophy can lead to more serious problems such as vaginitis, bleeding, urinary discomfort, bladder infections, and painful intercourse.
Replens Long-Lasting Vaginal Moisturizer, when applied regularly (every 2–3 days), can help to increase moisture in your vagina and vulva and improve tissue quality.
Vaginal moisturizers, like Replens Long-Lasting Vaginal Moisturizer, are different from vaginal lubricants.
Lubricants can't change vaginal tissues; they provide a smooth barrier to reduce friction during intercourse.
On the other hand, a moisturizer can change the water content of the vaginal cells, increasing their elasticity and thickness while enhancing their ability to produce fluid.
Vaginal moisturizers can be used at any time, not just before or during sexual activity.
However, being consistent about applying them several times a week will help to increase comfort and overall vaginal health.
Replens also makes a product called Moisture Restore External Comfort Gel. This is a daily moisturizer intended to soothe dryness and irritation of the skin surrounding the vagina and the vulva.
This product contains Vitamin E and Pro-Vitamin B5 to relieve symptoms such as irritation, discomfort, and chafing related to external vaginal dryness.
Unlike Replens Vaginal Moisturizer, Moisture Restore External Comfort Gel should only be used on the skin outside your vagina.
Evaluation of Ingredients
Replens Long-Lasting Vaginal Moisturizer contains Purified Water, Glycerin, Mineral Oil, Polycarbophil, Carbomer Homopolymer Type B, Hydrogenated Palm Oil Glyceride, Methylparaben, Sorbic Acid, Sodium Hydroxide.
The active ingredient in the product is polycarbophil, a bio-adhesive gel that attaches to the vaginal wall to promote water absorption.
Polycarbophil has been shown to lower the vaginal pH to between 3 and 4.5. This is important because this is an ideal pH to allow for the growth of healthy vaginal bacteria.
Is Replens Effective?
Replens is one of the few long-acting vaginal moisturizers that has been shown in scientific clinical trials to increase vaginal elasticity and lubrication.
One older study found that Replens Long-Lasting Vaginal Moisturizer, when applied 3 times per week, reduced all symptoms of vaginal atrophy with no adverse side effects. (2)
Another older study demonstrated that Replens Long-Lasting Vaginal Moisturizer significantly relieved vaginal dryness in women with a history of breast cancer without any adverse events. (3)
This is of particular importance since the use of vaginal estrogen in the treatment of vaginal dryness is not typically recommended for women with a history of breast cancer.
In a more recent study, researchers found that Replens Long-Lasting Vaginal Moisturizer provided relief of vaginal symptoms that was equivalent to that of vaginal estrogen. (4)
Summary:
Replens provides a safe, non-hormonal treatment option for vaginal dryness for women who can't or choose not to take hormone therapies.
Support for Claimed Benefits
Below is our summary of the available evidence for the claimed benefits of Replens Long-Lasting Vaginal Moisturizer based on the available research:
Improved vaginal moisture

5

/5
Relief of vaginal dryness

5

/5
Reduced painful intercourse

4

/5
There are strong clinical trials on Replens Vaginal Moisturizer, showing it is effective at increasing vaginal moisture and reducing the symptoms of dryness.
There is also evidence to support the claims that it may reduce pain during intercourse if the pain is caused by dryness.
Side Effects, Safety, and How to Use
According to the manufacturer, Replens Long-Lasting Vaginal Moisturizer should be used every three days for best results.
However, depending on the severity of your dryness, Replens can be used more or less frequently as needed and is also safe to use daily.
The product should be applied directly from the specially designed sealed applicator into the vagina.
When using the product as directed, a small amount of moisturizer will remain in the applicator after use. This excess product should be discarded along with the applicator.
Instructions for use include the following steps:
Step 1: Remove the applicator from the sealed wrapper but do not open the applicator at this time. Grip the applicator firmly by the thick end. Shake downward to ensure that the contents are at the thin end of the applicator.
Step 2: Bend the thin pointed end of the applicator back and forth repeatedly. Snap off the thin pointed end of the applicator and discard the break-away tip. You should not use scissors or tools to cut the applicator tip.
Step 3: While sitting, standing, or lying on your back with knees bent, gently insert the open end of the applicator well into the vagina.
Step 4: Press the thick end of the applicator firmly to deposit the gel. After removing the applicator, discard it.
Full insertion directions can be found on the Replens website. Read these carefully before using the product.
No adverse side effects have been reported in the clinical trials from using Replens.
If you are experiencing symptoms of vaginal atrophy, including vaginal dryness, it's important to discuss these symptoms with your healthcare provider.
There may be other medical factors causing dryness and pain that should be addressed before trying over-the-counter treatment options.
Cost and Where to Buy
Replens Long-Lasting Vaginal Moisturizer can be purchased at various brick and mortar retailers, including CVS, Walgreens, Target, and Walmart.
The product can also be purchased through several online retailers, including Amazon.
A 14-count pack of Replens Long-Lasting Vaginal Moisturizer is around $15, which will last a month if used every 2 days and will last 6 weeks if used every 3 days.
How Replens Compares to Alternatives
While Replens uses polycarbophil as the primary active ingredient, other products on the market use different moisturizing ingredients to reduce vaginal dryness.
Most alternative products use hyaluronic acid to alleviate vaginal dryness.
HYALO GYN is a long-acting vaginal moisturizer that uses hyaluronic acid. The body naturally produces hyaluronic acid in the skin, connective tissues, and eyes. Its primary function is to trap water inside tissue cells to help retain moisture.
One recent systematic review found that hyaluronic acid achieves similar results to hormonal treatments in correcting vaginal tissue shrinkage, vaginal pH, difficult or painful intercourse, and cell growth. (5)
HYALO GYN can be purchased directly through the brand's website for $40.00 for a one-time purchase or $35.00 for the subscribe and save option for a one-month supply.
This product is more expensive than Replens Vaginal Moisturizer, which is only $14.96 for a month's supply.
Revaree is another vaginal moisturizer that uses hyaluronic acid to relieve symptoms of vaginal atrophy, such as dryness and discomfort.
Revaree is more expensive than both Replens and HYALO GYN. A one-month supply can be purchased directly through the brand's website for $55.00 or on Amazon for $59.99.
Summary:
Compared to alternatives, Replens is more cost-effective and widely available at most retailers.
The Bottom Line
Vaginal dryness is a common symptom in women, which can have a negative impact on their sexual and overall quality of life.
Unfortunately, the condition is often underreported and frequently undertreated. If you are experiencing vaginal dryness, speak to your doctor before self-treating.
The good news is that there are many non-hormonal treatment options for women that are backed by scientific research.
Replens Vaginal Moisturizer has been shown to be effective in clinical studies to reduce vaginal dryness while enhancing overall vaginal health.
Like any other moisturizer, whether it be for your skin or your vagina, Replens must be used continuously for best results.
A Word from Our RD
Using a vaginal moisturizer that has been clinically tested is a nice option for women to help relieve the symptoms of vaginal dryness.
Other ways to naturally increase vaginal moisture may include:
Staying well-hydrated. When your body isn't properly hydrated, your skin, including your vaginal skin, is more likely to be dry. Drinking plenty of water should help support natural lubrication.
Eating plenty of high fatty acid foods. Fatty acids may help produce additional vaginal lubrication. High fatty acid foods include fish, especially salmon, mackerel, and tuna, and nuts and seeds, including walnuts, flaxseed, and chia seeds.
Exercising regularly. Just 20 to 30 minutes of some type of exercise at least 3 times per week will help increase blood flow to the vagina and help balance hormones including estrogen and testosterone.
If you are experiencing symptoms of vaginal atrophy, speak up. Your healthcare professional can address the issue and help you explore various treatment options to meet your individualized needs.
Thanks for your feedback!
In a few words, please tell us how this article helped you today.
Please let us know how we can improve this article by selecting your concern below.
Thank You! We appreciate your feedback.
*
Please select at least one topic:
Please Note: We cannot provide medical advice. This feedback will help us continue improving your user experience on WellnessVerge.
Please Note: We cannot provide medical advice. This feedback will help us continue improving your user experience on WellnessVerge.