WellnessVerge is reader-supported. We may earn a commission when you make a purchase through the links on this page. Learn more about our process here.
Why You Can Trust Us
Every article and review on WellnessVerge is thoroughly researched and fact-checked by licensed health professionals. Our editorial team is made up of registered dietitians and medical doctors.
Every piece of content is also medically reviewed to ensure accuracy and alignment with sound scientific evidence and medical consensus. We only use peer-reviewed journals and reputable medical sources to form our conclusions and recommendations.
We operate with total editorial independence, and our editorial policies ensure that your well-being comes first. Based on our rigorous research, we only recommend products that are worth considering. We always disclose any ads or partnerships with brands featured on our site.
Revaree Review: An Effective OTC Treatment for Vaginal Dryness
Vaginal dryness affects many women, yet only a small percentage seek treatment. Revaree aims to change that by offering an effective, hormone-free solution.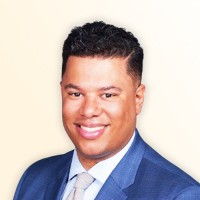 Medically Reviewed by
Anthony Dugarte, MD
Medical Reviewer
Anthony Dugarte, M.D., C.S.C.S. is a health and wellness writer and medical content reviewer. In addition to dedicating the last 8 years to medical research, Dr. Dugarte also has more than a decade of experience in strength and conditioning, nutrition, and rehabilitative exercise, as well as authoring and reviewing health and wellness-related content.

Key Takeaways (TL;DR)
Revaree is a hormone-free vaginal insert that uses hyaluronic acid as its main ingredient to relieve vaginal dryness related to menopause.
Clinical trials have shown that hyaluronic acid can relieve vaginal dryness without the use of hormones or severe side effects for most women.
Scientific research also shows that using hyaluronic acid for vaginal atrophy is as effective as hormonal treatment and is a viable option for women who can't or won't use hormone therapy.
Although shown to be effective, long-term research is needed to document the effectiveness of hyaluronic acid over many months or years.
Revaree is more expensive than similar alternatives that use hyaluronic acid. However, it is worth the cost because it is the only one that uses a clinically-effective dose of hyaluronic acid.
A survey conducted by the brand of over 3,000 Revaree patients reported that 80% of them found it easy to use, and 83% stated that it reduced vaginal dryness. (See more below for additional findings.)
What Revaree Gets Right
Offers a non-prescription option for vaginal dryness, a common symptom of menopause.
It is a hormone-free product.
It uses a research-backed active ingredient in an effective dose.
Most users (as reported in customer reviews and the patient survey) state that this product helped relieve vaginal dryness and other symptoms.
The brand third-party tests its products for quality and safety.
Important Considerations
No money-back guarantee. Only unopened packages are eligible for returns.
Based on the patient survey, it may take up to 8 weeks to notice improvement.
If Revaree works for you, you will need to use it long-term, so consider how the ongoing cost fits into your budget.
Based on customer reviews, there were some complaints around return policy and subscription management; however, the brand puts effort into resolving these issues.
A Quick Look at Revaree
Revaree is a hormone-free, OTC vaginal insert that provides relief from vaginal dryness related to menopause.
The hormone estrogen plays an important role in female lubrication. As estrogen levels decline during menopause, vaginal tissue can become thin, fragile, and dry. This is known as vaginal atrophy.
Vaginal dryness affects many women, and the longer women wait to get help, the more difficult it may be to treat. Vagnial dryness can also change vaginal pH, leading to infections and other health problems.
Revaree is a high-quality product shown to help women with vaginal atrophy, which could help bridge the gap in finding the solution many women need. It aims to provide short-term relief and support long-term vaginal health.
The key active ingredient in Revaree is hyaluronic acid, a clear, sticky compound naturally produced by the body. Its role is to retain water to help keep the tissues moist and well-lubricated.
Revaree is manufactured by Bonafide Health, a pharmaceutical company founded in 2011, whose mission is to create non-prescription natural solutions to treat common women's health issues.
How to Use
Revaree is designed to be used 2–3 times a week at bedtime. To use, insert the suppository into your vagina, lay down on your back in a comfortable position with your knees bent, and push the insert with your finger as far as it will comfortably go.
The brand recommends waiting about an hour for the insert to be fully dissolved before having sex. In addition, Revaree is not compatible with natural rubber latex, polyurethane, and polyisoprene condoms.
Based on the patient survey, users report seeing an improvement in their symptoms anywhere from 2 to 8 weeks.
Pricing and Fine Print
Revaree is available on the Bonafide website at the following options:
Single Box (one-time purchase): $62 plus shipping
Monthly Plan: $47 per month, free shipping
3-Month Plan: $42 per month (paid as $126 every 3 months), free shipping
A single box of Revaree contains 10 suppositories.
Bonafide does not offer a money-back guarantee, which means that if the product does not work for you, you will not be able to get a refund. In addition, the return policy is 30 days and only covers unopened products.
When determining if this product works for you or which option to buy, consider that it may take 2–8 weeks to notice any improvement.
Revaree is also sold on Amazon and Walmart but at a higher price.
The Scientific Research Supporting Revaree
Revaree's active ingredient is hyaluronic acid (each vaginal insert contains 5 mg), which retains water to support hydration and lubrication. The role of hyaluronic acid in women is to help retain moisture in the skin, connective tissue, vagina, and more. The research supporting the use of hyaluronic acid to treat vaginal dryness is encouraging.
Studies have shown that 5 mg of hyaluronic acid helped improve the symptoms of vaginal atrophy, including vaginal dryness, and was just as safe and effective as other vaginal estrogen creams, including in postmenopausal women. The studies also suggested that using hyaluronic acid for vaginal atrophy is as effective as hormonal treatment making it a viable option for women who can't or won't use hormone therapy. (1, 2, 3, 4)
Additionally, studies have shown that hyaluronic acid improved vaginal dryness in those with genitourinary syndrome of menopause (GSM) who were unable or unwilling to go through conventional hormone therapy due to previous medical conditions. (5)
Important Note: GSM is a common condition that affects women through menopause and includes symptoms such as vaginal dryness, itching, burning, and painful intercourse.
Revaree's National Survey Had Promising Results
According to a journal article published in The Journal of Sexual Medicine, Bonafide conducted an online survey between March 2019 and October 2021 on 3,080 people taking Revaree for less than a month to over a year. (6)
Here are the key takeaways of the survey results from these patients:
83% of users reported reduced vaginal dryness
73% reported reduced vaginal burning
77% reported reduced vaginal irritation
66% reported reduced pain during sex
69% reported that it made sex more comfortable
66% reported that it improved intimacy with partners
72% reported improved quality of life
79% reported that it was easy to insert
69% reported that it is non-messy
60% reported that everyday activities are more comfortable
79% reported overall satisfaction
92% of people would recommend Revaree to friends and family
96% of users plan to continue using Revaree
In addition, 58% of users reported that they first began experiencing improvements within 2 weeks, while 85% of women saw improvements within 8 weeks.
Safety Considerations
Revaree should be safe to use, as multiple studies on hyaluronic acid for vaginal dryness showed a good safety profile with no severe side effects.
However, based on customer reviews, a small percentage of users report some side effects, with burning and discharge being the most common ones. According to Bonafide's replies to these reviews, minor burning is possible on initial uses due to the severity of atrophy. They also recommend using the product as intended—while lying down at bedtime—to help the product fully absorb and keep the discharge to a minimum.
It's important to speak to your doctor if you are experiencing symptoms that come with menopause or postmenopausal stages in life to ensure this product is the right choice for you.
How Revaree Compares to Alternatives
Several vaginal inserts on the market contain hyaluronic acid. However, these brands do not reveal the exact amount of hyaluronic acid used in their products, which suggests that they may not offer an effective dose.
For example, Vagisil Prohydrate is a vaginal moisturizing gel and lubricant that treats dryness and also contains hyaluronic acid. It comes at a much lower price point — $12 for eight applications versus $55 for 10 applications in Revaree. However, Vagisil does not list the amount of hyaluronic acid used in the product.
Hyalo Gyn is another vaginal moisturizer formulated with hyaluronic acid. The amount of hyaluronic acid for this product is also not listed on the label. It can be purchased directly through the Hyalo Gyn website for $35–$40 for a one-month supply of 10 applications, which is less expensive than Revaree but comes with a trade-off.
Additionally, some research suggests that using vitamin E vaginal suppositories may help relieve the symptoms of vaginal atrophy, including vaginal dryness. (7) A one-supply of Key E Suppositories from Carlson Labs can be purchased for $15 on Amazon. This could be a viable option if someone wanted to try a promising alternative at a significantly lower price than Revaree.
Additional Tip: Do Not Forget About Your Diet
Another way to increase female lubrication is from the inside out. The following are dietary tips to help combat vaginal dryness:
Increase your fruit and vegetable consumption. Fruits and veggies are loaded with vitamin C, which is used to produce collagen. Collagen plays an important role in keeping your skin healthy and strong.
Ensure your diet contains foods rich in omega-3. These include salmon, mackerel, flaxseeds, chia seeds, and walnuts. Omega-3 rich foods contain essential fatty acids, which can act as a lubricant and support cell hydration.
Add probiotic-rich foods to your daily diet. Fermented foods like yogurt, kefir, tempeh, kimchi, and sauerkraut can enrich your vaginal health by supporting your vaginal microbiome while encouraging the growth of good bacteria.
Stay hydrated. Your vaginal tissue requires plenty of water to support elasticity. Dehydration can contribute to vaginal atrophy, which causes vaginal dryness and discomfort. Aim for 6–8 glasses daily.
Thanks for your feedback!
In a few words, please tell us how this article helped you today.
Please let us know how we can improve this article by selecting your concern below.
Thank You! We appreciate your feedback.
*
Please select at least one topic:
Please Note: We cannot provide medical advice. This feedback will help us continue improving your user experience on WellnessVerge.
Please Note: We cannot provide medical advice. This feedback will help us continue improving your user experience on WellnessVerge.
At WellnessVerge, we only use reputable sources, including peer-reviewed medical journals and well-respected academic institutions.