Why You Can Trust Us
Every article and review on WellnessVerge is thoroughly researched and fact-checked by licensed health professionals. Our editorial team is made up of registered dietitians and medical doctors.
Every piece of content is also medically reviewed to ensure accuracy and alignment with sound scientific evidence and medical consensus. We only use peer-reviewed journals and reputable medical sources to form our conclusions and recommendations.
We operate with total editorial independence, and our editorial policies ensure that your well-being comes first. Based on our rigorous research, we only recommend products that are worth considering. We always disclose any ads or partnerships with brands featured on our site.
Revaree Review: Is It Effective to Treat Vaginal Dryness in Menopause?
Revaree is a vaginal insert intended to provide relief from vaginal dryness related to menopause. Research supports the benefits of this product which uses hyaluronic acid, which can promote the healing and restoration of vaginal tissue.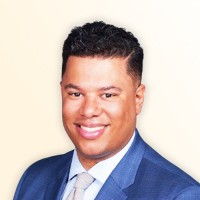 Medically Reviewed by
Anthony Dugarte, MD
Medical Reviewer
Anthony Dugarte, M.D., C.S.C.S. is a health and wellness writer and medical content reviewer. In addition to dedicating the last 8 years to medical research, Dr. Dugarte also has more than a decade of experience in strength and conditioning, nutrition, and rehabilitative exercise, as well as authoring and reviewing health and wellness-related content.

Pros

Research supports the use of hyaluronic acid for vaginal dryness
Non-prescription option for common menopause symptom
Hormone free product

Cons

Somewhat expensive
No money-back guarantee
No third-party testing
What Is Revaree?
Revaree is a hormone-free vaginal insert that provides relief from vaginal dryness related to menopause.
The hormone estrogen plays an important role in female lubrication. As estrogen levels decline during menopause, vaginal tissue can become thin, fragile, and dry, a condition known as vaginal atrophy.
Revaree uses hyaluronic acid in their product, a clear, sticky compound naturally produced by the body.
Hyaluronic acid's main role in the body is to retain water to help keep your tissues moist and well lubricated.
The product is marketed as both a lubricant and a moisturizer. The lubricant can provide short-term relief during intimacy, while the moisturizer may support long-term vaginal health.
Revaree is manufactured by a pharmaceutical company called Bonafide Health, LLC. Bonafide Health was founded in 2011 and strives to create non-prescription natural solutions to treat women's health issues.
Evaluation of Ingredients
Revaree's active ingredient is hyaluronic acid (each vaginal insert contains 5 mg), which retains water to support hydration and lubrication.
The research supporting the use of hyaluronic acid to treat vaginal dryness is encouraging.
One 2013 study compared a non-hormonal hyaluronic acid-based gel to an estrogen-based vaginal cream for vaginal dryness relief. (1)
A total of 144 postmenopausal women either received hyaluronic acid vaginal gel (5 mg per application) or estriol vaginal cream (0.5 mg estriol) every 3 days for a total of ten applications, respectively.
Researchers found that the hyaluronic acid vaginal gel provided similar relief as the estriol vaginal cream.
They suggested that hyaluronic acid vaginal gel could be a viable non-hormonal alternative treatment to vaginal estrogens and should be considered for general use in women with vaginal dryness related to any cause.
This short-term study found that using hyaluronic acid was as effective as vaginal estrogen cream, but it's unclear whether the effects of hyaluronic acid can last long term.
A similar, more recent 2016 study compared the effectiveness of 5 mg of hyaluronic acid vaginal cream versus conjugated estrogen (medication containing a mixture of estrogen) for the treatment of vaginal atrophy, including vaginal dryness. (2)
The study found that both hyaluronic acid and conjugated estrogen can improve the symptoms of vaginal atrophy.
However, hyaluronic acid appeared to be more effective and is a safer treatment option for women who do not want to or cannot receive hormone therapy.
The duration of the study was 6–8 weeks, so long-term use of hyaluronic acid for vaginal dryness relief cannot be assessed without longer-term studies.
A 2021 systematic review of the literature found that hyaluronic acid is as effective as vaginal estrogens for the treatment of vaginal atrophy, including vaginal dryness. (3)
Researchers suggested that the use of hyaluronic acid for vaginal atrophy is as effective as hormonal treatment and is a viable option for women who can't or won't use hormone therapy.
Support for Claimed Benefits
Below is our summary of the available evidence for the claimed benefits of Revaree based on the available research:
Rejuvenates vaginal tissue

4

/5
Replenishes moisture

4

/5
Side Effects, Safety, and Dosage
The manufacturer of Revaree recommends placing the vaginal insert into the vagina every 2–3 days at night.
Nighttime use is recommended, so the suppository stays inserted as long as possible and minimizes leakage.
If using the product every 3 days, each package of Revaree will last one month.
Hyaluronic acid is produced by the body and generally safe to use. There have been reports of mild vaginal irritation from Revaree. (4)
Before using this product, or any product for vaginal dryness, it's best to speak with your healthcare provider first to ensure its safety for you.
Cost
You can purchase Ravaree directly through the Bonafide website.
A month's supply is available for $55 plus $5 shipping. You have the option of signing up for a subscription, which provides a one-month supply for $40 and includes free shipping.
Ravaree does not permit returns or refunds.
Although Revaree is more expensive than other similar products, Revaree does provide the exact amount of hyaluronic acid present in their product. This can't be said for many similar products on the market today.
How Revaree Compares to Alternatives
There are many different vaginal inserts on the market that intend to provide relief from vaginal dryness.
However, many alternative products to Revaree do not reveal the exact amount of hyaluronic acid in their product.
For example, Vagisil Prohydrate is a vaginal moisturizing gel and lubricant that treats dryness and also contains hyaluronic acid at a much lower price point ($12 for eight applications versus $55 for 10 applications found in Revaree).
However, the manufacturer does not provide the amount of hyaluronic acid used in the product.
Hyalo Gyn is another personal lubricant and vaginal moisturizer formulated with hyaluronic acid.
The manufacturer uses a proprietary hyaluronic acid blend but does not provide information regarding the quantity of hyaluronic acid in its formula.
The product can be purchased directly through the Hyalo Gyn website for $35–$40 for a one-month supply.
Hyalo Gyn is less expensive but may not provide effective amounts of hyaluronic acid in their proprietary formula.
Additionally, some research suggests that using vitamin E vaginal suppositories may help relieve the symptoms of vaginal atrophy, including vaginal dryness. (5)
Key E suppositories from Carlson Labs are vitamin E suppositories that can be purchased for $14.80 on Amazon for a one-month supply. This could be a viable option if someone wanted to try an effective alternative at a lower price point.
The Bottom Line
Vaginal dryness affects many women, yet only a small percentage seek treatment. The longer women wait to get help, the trickier it is to treat.
Vagnial dryness can also lead to changes in vaginal pH that can lead to infections and other health problems. Always speak to your doctor before trying any at-home treatments.
Hyaluronic acid has demonstrated the ability to provide relief from vaginal dryness in clinical trials and without the use of hormones or any side effects for most women.
Even though Revaree is a bit pricier than some other similar products, it provides clear information regarding the amount of hyaluronic acid in their product, whereas others do not.
The research surrounding the use of hyaluronic acid for relief from vaginal dryness is from short-term studies. Therefore, it's difficult to assess whether the product will have the ability to retain vaginal moisture many months or years down the road.
Ravaree appears to be a high-quality product that will likely help women with vaginal atrophy, including vaginal dryness, without the use of hormone therapy.
This is of particular importance for women who cannot or who are not comfortable using estrogen therapy to relieve various symptoms of menopause.
A Word from Our RD
While there are many vaginal dryness treatment options out there, another way to increase female lubrication is from the inside out. The following are dietary tips to help combat vaginal dryness:
Increase your fruit and vegetable consumption. Fruits and veggies are loaded with Vitamin C, which is used to produce collagen. Collagen plays an important role in keeping your skin healthy and strong.
Ensure your diet contains omega-3 rich foods. These include salmon, mackerel, flaxseeds, chia seeds, and walnuts. Omega-3 rich foods contain essential fatty acids, which can act as a lubricant and support cell hydration.
Add probiotic-rich foods into your daily diet. Fermented foods like yogurt, kefir, tempeh, kimchi, and sauerkraut can enrich your vaginal health by supporting your vaginal microbiome while encouraging the growth of good bacteria.
Stay hydrated. Your vaginal tissue requires plenty of water to support elasticity. Dehydration can contribute to vaginal atrophy, which causes vaginal dryness and discomfort. Aim for 6-8 glasses daily.
If you are struggling with vaginal dryness or other symptoms of menopause, it is always best to speak to your doctor first.
Thanks for your feedback!
In a few words, please tell us how this article helped you today.
Please let us know how we can improve this article by selecting your concern below.
Thank You! We appreciate your feedback.
*
Please select at least one topic:
Please Note: We cannot provide medical advice. This feedback will help us continue improving your user experience on WellnessVerge.
Please Note: We cannot provide medical advice. This feedback will help us continue improving your user experience on WellnessVerge.
At WellnessVerge, we only use reputable sources, including peer-reviewed medical journals and well-respected academic institutions.