WellnessVerge is reader-supported. We may earn a commission when you make a purchase through the links on this page. Learn more about our process here.
Why You Can Trust Us
Every article and review on WellnessVerge is thoroughly researched and fact-checked by licensed health professionals. Our editorial team is made up of registered dietitians and medical doctors.
Every piece of content is also medically reviewed to ensure accuracy and alignment with sound scientific evidence and medical consensus. We only use peer-reviewed journals and reputable medical sources to form our conclusions and recommendations.
We operate with total editorial independence, and our editorial policies ensure that your well-being comes first. Based on our rigorous research, we only recommend products that are worth considering. We always disclose any ads or partnerships with brands featured on our site.
Estroven Complete Menopause Relief Review: Benefits, Ingredients, Side Effects, and More
Estroven Complete Multi-Symptom Menopause Relief is a supplement designed to reduce the symptoms of menopause. I would likely recommend this product to women seeking relief after they have consulted a doctor to make sure it's safe for them.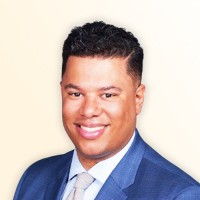 Medically Reviewed by
Anthony Dugarte, MD
Medical Reviewer
Anthony Dugarte, M.D., C.S.C.S. is a health and wellness writer and medical content reviewer. In addition to dedicating the last 8 years to medical research, Dr. Dugarte also has more than a decade of experience in strength and conditioning, nutrition, and rehabilitative exercise, as well as authoring and reviewing health and wellness-related content.

Pros

There are long-term studies backing the efficacy and safety.
The main active ingredient in this product has been trusted as an alternative menopause treatment in Germany since the 1950s.

Cons

No third-party testing seal to verify content integrity.
The mechanism of action is not completely understood for the active ingredient.
What Is Estroven Complete?
Estroven Complete Multi-Symptom Menopause Relief is an over-the-counter plant-based supplement that claims to reduce the symptoms of menopause in as few as 28 days.
The product is marketed as an alternative treatment to conventional medicines like hormone therapy. (1)
Symptoms of menopause often include hot flashes, night sweats, sleeplessness, low energy, mood swings, mental and physical exhaustion, low sex drive, vaginal dryness, anxiety, joint and muscle pain, and concentration.
Menopause is defined as the point in a woman's life when she has gone 12 months without menstruation and generally happens in her 40s or 50s.
Women may experience some of the above symptoms for several years prior to menopause in a stage of life called perimenopause.
Estroven's original formula uses only one ingredient, a standardized version of Rhapontic Rhubarb Extract registered as ERr 731. Variations of the extract have been used in Germany since the 1950s.
ERr 731 was standardized and commercially registered in Germany in 1993 as a prescription drug. It became over the counter in 2005 after confidence built on its safety and efficacy.
It was introduced to the United States under the brand name Estroven in 2012.
While its mechanism of action is not completely understood, ERr 731 seems to work by mimicking hormones like estrogen that are reduced in women during perimenopause. (2)
Estroven makes 6 other menopause supplements marketed to target specific conditions.
However, these other products are very different because they use black cohosh as the main active ingredient.
This article focuses only on Estroven Complete Multi-Symptom Menopause Relief.
Evaluation of Ingredients
Estroven's original formula uses only one active ingredient, 4 mg of ERr 731, a standardized extract from the root of Rhapontic Rhubarb.
This plant is a wild relative of the rhubarb plant used in cooking. ERr 731 has a fair amount of evidence to back its claim as a treatment for menopause symptoms.
A two-year observational study of women measured the effectiveness of ERr 731 using a standardized menopause symptom questionnaire. Results showed a significant reduction in menopause symptoms across the scale. (3)
Hot flashes were reduced to an average of 1.4 mild episodes daily. No adverse side effects were reported by any of the women in the long-term study. Only the abstract was available for this study.

In 2008, a study of 363 menopausal women taking ERr 731 for 6 months resulted in a significant and favorable reduction in symptoms and was more significant for women with higher baseline scores. (4)
One adverse effect was reported during the study, but it was later determined that it was not related to ERr 731.
Estroven also claims to work faster than other products, alleviating some symptoms in as little as 28 days as opposed to other products taking up to 90.
While I can't speak to how fast all other supplements relieve symptoms, I did find one study that provided evidence that Estroven begins working within four weeks.
In 2007, a randomized, double-blind study of 109 perimenopausal women used both the Hamilton Anxiety Scale and MRS, showing reduced symptoms within four weeks of treatment with ERr 731. (5)
The study continued for 12 weeks and showed an even more significant drop in symptoms.
Overall, there seems to be solid evidence supporting the use of Estroven for reducing symptoms of menopause.
Support for Claimed Benefits
Below is our summary of the available evidence for the claimed benefits of Estroven Complete Menopause Relief based on the available research:
Alleviates symptoms of menopause

4

/5
Works within 28 days

3

/5
Safety, Side Effects, and Dosage
As always, consult your primary care manager before beginning any new medication or supplement to make sure that it's safe for you.
Many women seek alternative treatments to hormone therapy because they think they may be safer than conventional medicine.
However, this is not necessarily the case. This product is contraindicated for women with some estrogen-dependent cancers and may not be safe for several other conditions.
However, for many women, it does appear to be safe.
A scholarly paper was written in 2016 about safety history and reported adverse effects to ERr 731. (6)
In Germany, there had been only 5.9 adverse effects reported for every 6.7 million doses sold. In North America, there had been 14.6 adverse effects for every 2.4 million doses.
The adverse effects most often reported were hypersensitivity or rash, gastrointestinal problems like bloating and diarrhea, and nervous system problems like headaches.
The package directs users to take one caplet daily and warns users not to exceed this dosage.

Cost and Where to Buy
The best price I found for Estroven was at Costco, at about $30 for 84 caplets, or 36 cents per day.
Someone without a Costco membership can purchase Estroven on Amazon for about $20 for 28 caplets, or 71 cents per day.
In my opinion, this would be worth the price for someone who is suffering from uncomfortable, sometimes life-altering menopause symptoms.
How Estroven Compares to Alternatives
While there are several supplements on the market that offer hormone replacement alternatives for menopause symptoms, Estroven is the only one I found that uses a Rhapontic Rhubarb Extract called ERr 731.
Amberen Menopause is a popular menopause supplement that uses several ingredients but is mainly considered a "succinate-based" supplement, according to its study authors.
Succinate is a compound that has been found to reduce hot flashes and other symptoms of menopause.
The evidence behind Amberen is moderately strong, but they haven't published long-term safety studies.
Another popular herbal menopause supplement is black cohosh. There are several brands that use black cohosh as an active ingredient, including other products by Estroven.
According to a fact sheet by the National Institutes of Health, it is difficult to determine the true efficacy of black cohosh because a formula for the herb has never been standardized. (7)
Related: Amberen vs. Estroven: Which One Is Better for Menopause Relief?
The Bottom Line
Estroven Complete Multi-Symptom Menopause Relief has a fair amount of evidence-based research for both efficacy and safety.
I only wish the product would invest in third-party testing to verify its purity and content.
This product may work by mimicking hormones and may not be safe for everyone.
It is best not to manage hormone levels through dietary supplements. Hormone levels are tightly regulated through the interplay of various complicated processes.
Using a supplement that has the potential to alter estrogen levels can have unintended side effects.
It's always best to talk to a doctor for help with your hormones before starting a new medication or supplement to be sure the product is right for you.
A Word from Our RD
During all stages of life, good nutrition is important. That can be especially important as we age and health conditions show up that may be improved by these vitamins and minerals.
In addition, sometimes older bodies don't absorb nutrients as well. Keeping a baseline of a balanced diet allows your healthcare team to do their best work so that you can live life to its fullest through all stages.
Menopause, as with many topics regarding the female reproductive system, is tragically a taboo topic in our culture.
Women in our culture have been taught to suffer from ailments in silence, which has only hindered the progress of finding relief from some very miserable symptoms.
I appreciate the relief and awareness that products like Estroven can bring.
Thanks for your feedback!
In a few words, please tell us how this article helped you today.
Please let us know how we can improve this article by selecting your concern below.
Thank You! We appreciate your feedback.
*
Please select at least one topic:
Please Note: We cannot provide medical advice. This feedback will help us continue improving your user experience on WellnessVerge.
Please Note: We cannot provide medical advice. This feedback will help us continue improving your user experience on WellnessVerge.