WellnessVerge is reader-supported. We may earn a commission when you make a purchase through the links on this page. Learn more about our process here.
Why You Can Trust Us
Every article and review on WellnessVerge is thoroughly researched and fact-checked by licensed health professionals. Our editorial team is made up of registered dietitians and medical doctors.
Every piece of content is also medically reviewed to ensure accuracy and alignment with sound scientific evidence and medical consensus. We only use peer-reviewed journals and reputable medical sources to form our conclusions and recommendations.
We operate with total editorial independence, and our editorial policies ensure that your well-being comes first. Based on our rigorous research, we only recommend products that are worth considering. We always disclose any ads or partnerships with brands featured on our site.
Ristela Review: What It Can (and Can't) Do for Your Sex Life
Ristela is a natural supplement designed to improve the quality of sex life in women. It has a lot going for it and could be a game-changer for some.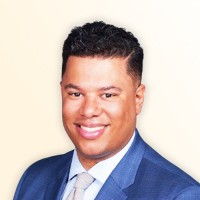 Medically Reviewed by
Anthony Dugarte, MD
Medical Reviewer
Anthony Dugarte, M.D., C.S.C.S. is a health and wellness writer and medical content reviewer. In addition to dedicating the last 8 years to medical research, Dr. Dugarte also has more than a decade of experience in strength and conditioning, nutrition, and rehabilitative exercise, as well as authoring and reviewing health and wellness-related content.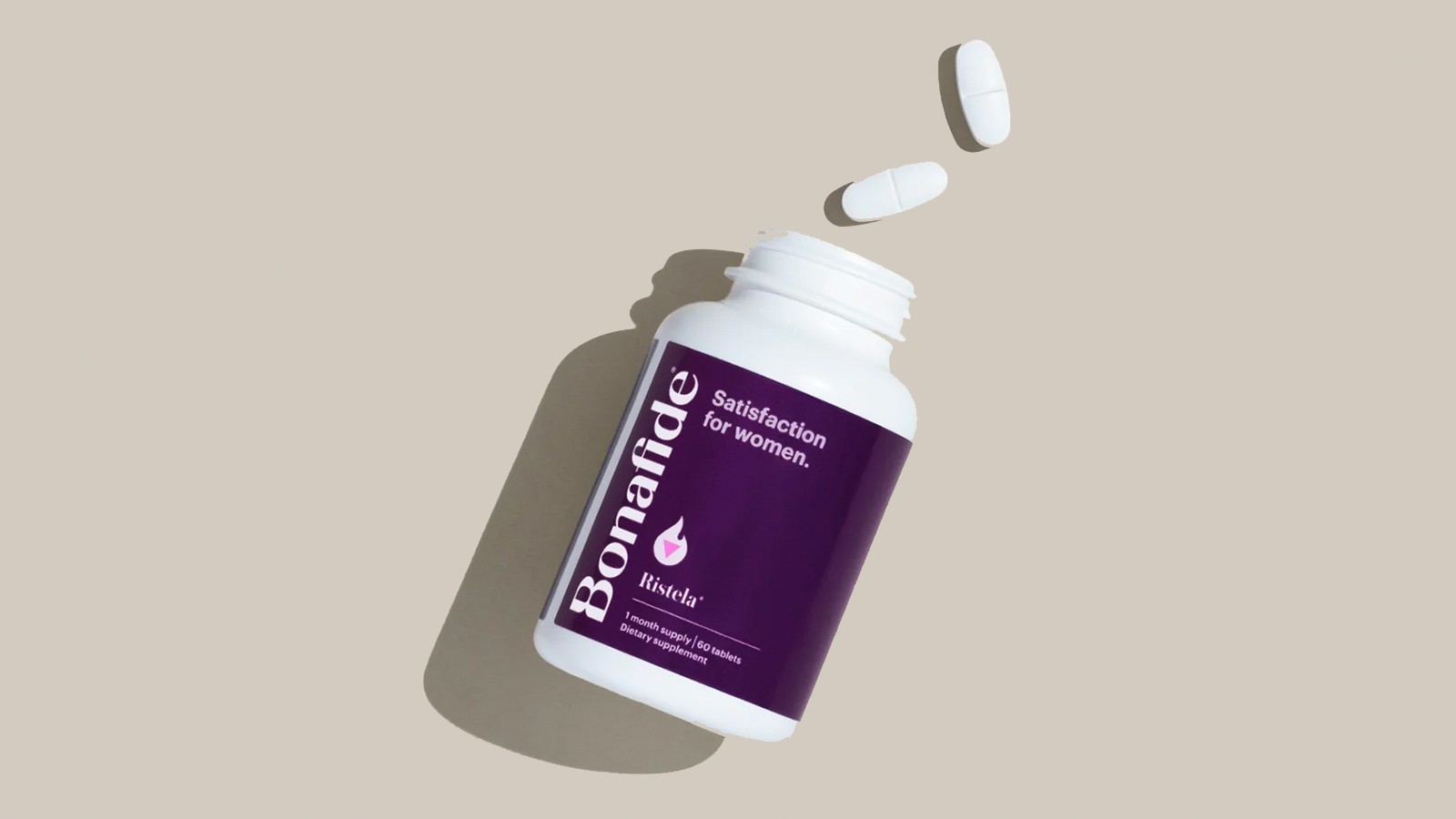 Key Takeaways (TL;DR)
Ristela is a hormone-free supplement formulated to increase blood flow to the genitals to increase physical arousal and orgasm in sexually active women.
However, Ristela is not designed to enhance your desire to have sex (libido).
Small clinical studies showed promising results that the blend of ingredients in Ristela effectively improved sexual function in women in the later stages of their reproductive cycle.
Studies have also shown no safety concerns or drug interactions. However, some patients do report certain side effects in their reviews.
Analyzing consumer reviews, Ristela was helpful to many users. However, not everyone experienced benefits, and some only experienced a certain degree of improvement.
What Ristela Gets Right
Uses a unique combination of ingredients that have been clinically studied (although studies were small in size)
The supplement was shown to be generally safe and effective for some women
It's free of major allergens, gluten, hormones, and steroids and it's plant-based
Knowledgeable customer support
Important Considerations
Requires at least two months of regular use and engaging in regular sexual activity to start working (this supplement does not advertise to increase libido directly)
Requires ongoing use to continue experiencing benefits so monthly costs can add up
Based on reviews, the product did not work for everyone. As long as you accept this risk, we believe Ristela is worth a try
The return policy only covers unopened products within 30 days of the initial purchase
Ristela at a Glance
Ristela is a hormone-free supplement designed for women looking to increase their level of physical arousal and the quality and frequency of orgasms.
This supplement uses a unique formula of ingredients that contains L-arginine, L-citrulline, Rosvita rose hip extract, and Pycnogenol pine bark extract. Together, these ingredients are meant to increase blood flow to the vaginal area, making it easier for physical arousal and orgasm. (1)
Estrogen is a sex hormone that regulates sexual and reproductive health. During menopause, estrogen levels decrease, which in turn reduces blood flow. (2) This reduced blood flow can lead to decreased arousal and orgasm and potentially other signs of sexual dysfunction. (3)
While Ristela can be used by most women throughout their reproductive cycle, it may be of particular interest to women in the stages of menopause.
Ristela is manufactured by Bonafide, a wellness company that offers natural, over-the-counter, research-backed solutions to common women's problems, including menopause, PMS, and sexual health.
According to Bonafide, their products are recommended by over 6,200 doctors based on data and safety. And to their credit, we came across many customer reviews mentioning that their physician recommended a Bonafide product to them.
How Do I Take Ristela?
Bonafide instructs you to take two tablets of Ristela daily with a glass of water with or without food. However, this supplement should be taken with or after meals to reduce the possibility of an upset stomach.
To get the best results, users should take it consistently for at least two months and engage in regular sexual activity (either with a partner or alone).
One thing to note is that many users report that the tablets are large and could be difficult to swallow. According to Bonafide, the large size of the tablets is necessary to deliver an effective dose of the ingredients. If you are experiencing difficulty swallowing Ristela, you can try to break it in half (the tablets are pre-scored) or crush them and add them to soft foods or smoothies.
What Benefits Can You Expect from Ristela: A Look Into Its Ingredients
The four ingredients used in Ristela each have supporting clinical research for promoting healthy blood flow in your body, which improves your sexual arousal and organism.
The combination of these ingredients has also been studied, showing promising results. Additionally, Bonafide conducted a small study on Ristela with 30 women (ages 37–74), and all experienced improved sexual satisfaction and orgasm. (4)
Below is a break down of the research behind the four ingredients tested as a combination and individually:
L-Arginine
Arginine is an amino acid found in foods like red meat, fish, poultry, and dairy.
In our bodies, l-arginine converts into nitric oxide (NO), which helps our blood vessels relax and widen. This allows more blood flow through and may lower blood pressure. (5)
This mechanism may help support overall sexual health. However, the only research that shows L-arginine supporting women's sexual health is when it's used in combination with other ingredients (including as part of the Lady Prelox blend, which we discuss below). (6)
L-Citrulline
L-citrulline is an amino acid that our bodies produce but is also found in watermelon, pumpkins, cucumbers, squash, cantaloupe, chocolate, and other gourds.
Studies have shown that supplementation with L-citrulline may help lower blood pressure and improve overall blood flow. (7, 8)
L-citrulline is converted into L-arginine and nitrox oxide in our kidneys, which then help support a healthy blood flow. In other words, L-citrulline helps support L-arginine production, which, as discussed above, helps support healthy blood circulation.
Rosvita Rose Hip Extract
Rose hip is the rose plant's fruit (or seed pods), located right below the rose petals. Rose hip contains vitamin C and several types of antioxidants, including carotenoids, tocopherols, flavonoids (a type of polyphenol), and triterpenic acids. (9)
Studies have shown that flavonoids effectively increase blow flow throughout your body and arteries and veins, which specifically supply blood flow into your brain. (10)
Pycnogenol French Maritime Pine Bark Extract
Maritime pine trees are native to countries that lie along the coast of the Mediterranean Sea. Pycnogenol is a standardized extract of the bark of this tree that contains 70% of the antioxidant procyanidin (a flavonoid).
Studies on Pycnogenol's effects on blood pressure found that this extract decreased blood pressure by increasing nitric oxide production, reducing oxidative stress, and reducing inflammation. (11)
Additionally, studies have shown that Pycnogenol supplementation was an effective additional treatment for sexual dysfunction due to anti-depressants. (12)
This supplement contains 80 mg of Pycnogenol, so it is likely in an amount to be clinically effective for improving blood pressure, blood flow, and sexual dysfunction.
Small Clinical Trials on an Identical Formulation
Ristela's combined four ingredients (Pycnogenol pine bark extract, L-arginine, L-citrulline, and Rosvita rose hip extract) are based on a formula blend called Lady Prelox®, which was manufactured by Horphag (a Swiss company). Since it is the same combination of ingredients, we will be referencing the clinical trials done on Lady Prelox for this review.
In a 2012 clinical trial, 100 postmenopausal women who took Lady Prelox for eight weeks experienced improved sexual arousal, lubrication, orgasms, reduced pain, and overall satisfaction after 4 weeks of use. The results were maintained after the 8-week trial concluded. (13)
In another 2013 trial, 83 women aged 37–45 (with moderate sexual dysfunction) who took Lady Prelox also experienced improved sexual function. It's important to note that these participants also followed a lifestyle management program, which involves having a healthy diet, exercising, and controlling stress. (14)
The results of both of these clinical trials were evaluated by using the Female Sexual Function Index (FSFI), which is made up of 6 areas of sex: desire, arousal, lubrication, orgasm, satisfaction, and pain. The women in these clinical trials had to complete questionnaires based on those areas.
Important Note: Ristela contains four times the quantity of these four ingredients per daily serving compared to the amounts used in the clinical trials.
Ristela Safety Considerations
In the clinical trials of Ristela (referred to in the study as Lady Prelox), no significant side effects were noted compared to a placebo. Additionally, Ristela contains each of the four ingredients in amounts significantly lower than their daily limits, suggesting that they should be safe.
However, Ristela is not recommended for women who are pregnant or breastfeeding, according to the company's website.
Speak to your doctor before starting Ristela, especially if you take medication for managing blood pressure (since the ingredients in this supplement are known to lower blood pressure).
What Does Ristela Cost?
Ristela is sold on the brand's official website and on Amazon. However, we'd recommend buying directly from the brand for the best savings. The pricing options are the following:
Single Box (one-time purchase): $57
Monthly Plan: $47
3-Month Plan: $42 ($126 paid quarterly)
All subscription orders include free shipping. Otherwise, it's a flat rate of $5 for one-time purchases. The company offers refunds (minus $7 for shipping costs) only on unopened products within 30 days of the initial purchase date.
How Ristela Compares to Alternatives
Sexual dysfunction is a widespread problem affecting approximately 40% of women. Many women seek a solution by turning to over-the-counter supplements. (3)
Although several promising ingredients are backed by research to improve sexual health, most products have not been clinically studied for safety and effectiveness. In addition, many supplements claim to improve libido, but the truth is many do not have strong evidence to support this claim.
Ristela is unique in several ways. First, it is not a libido supplement; it is formulated to improve arousal and orgasms specifically. Ristela's ingredients have been clinically studied individually and in their unique combination and shown to safe and effective. Ristela is also manufactured by a reputable brand.
The only other sexual health supplement that has been clinically studied is ArginMax for Women. (15)
Here's how it compares to Ristela:
| | Ristela | ArginMax |
| --- | --- | --- |
| Manufacturer | Bonafide | Daily Wellness Company |
| Purported Uses | Increases blood flow to the vaginal area, making it easier to become physically aroused and experience an orgasm | Improves sexual function and satisfaction by increasing blood flow and by promoting muscle relaxation |
| Ingredients | L-arginine, L-citrulline, Rosvita rose hip extract, and Pycnogenol pine bark extract | L-arginine, Panax ginseng, Gingko biloba, Damiana, Vitamins A, C, E, B-complex, zinc, iron, and calcium |
| Clinical Studies | In small clinical trials, Ristela significantly improved orgasm, physical arousal, and overall satisfaction. It was also shown to be safe | Small clinical trials have suggested that ArginMax may improve sexual satisfaction |
| Dose | 2 capsules (users report capsules to be large) | 6 capsules (users report capsules to be large) |
| Regular Price | $57 (30 servings) | $36.99 (30 servings) |
| Cost per Serving | $1.90 | $1.23 |
| Ongoing Annual Cost | $693.50 | $448.95 |
| Discounts | Subscriptions can lower the cost by 26% | Buying in bulk can lower the cost by 29% |
| Buy | Shop Now | Shop Now |
Thanks for your feedback!
In a few words, please tell us how this article helped you today.
Please let us know how we can improve this article by selecting your concern below.
Thank You! We appreciate your feedback.
*
Please select at least one topic:
Please Note: We cannot provide medical advice. This feedback will help us continue improving your user experience on WellnessVerge.
Please Note: We cannot provide medical advice. This feedback will help us continue improving your user experience on WellnessVerge.
At WellnessVerge, we only use reputable sources, including peer-reviewed medical journals and well-respected academic institutions.