Why You Can Trust Us
Every article and review on WellnessVerge is thoroughly researched and fact-checked by licensed health professionals. Our editorial team is made up of registered dietitians and medical doctors.
Every piece of content is also medically reviewed to ensure accuracy and alignment with sound scientific evidence and medical consensus. We only use peer-reviewed journals and reputable medical sources to form our conclusions and recommendations.
We operate with total editorial independence, and our editorial policies ensure that your well-being comes first. Based on our rigorous research, we only recommend products that are worth considering. We always disclose any ads or partnerships with brands featured on our site.
Ristela Review: A Detailed Analysis of Safety and Effectiveness
Ristela is a hormone-free female libido supplement designed to increase blood flow and improve your arousal and orgasms. However, there is much to be desired about the strength of the research to support its claims and its high cost.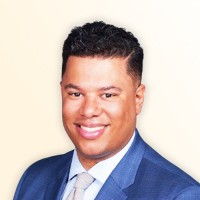 Medically Reviewed by
Anthony Dugarte, MD
Medical Reviewer
Anthony Dugarte, M.D., C.S.C.S. is a health and wellness writer and medical content reviewer. In addition to dedicating the last 8 years to medical research, Dr. Dugarte also has more than a decade of experience in strength and conditioning, nutrition, and rehabilitative exercise, as well as authoring and reviewing health and wellness-related content.

Pros

Clinical studies on product available published with peer review
Free of major allergens and gluten free

Cons

Expensive compared to other female libido supplements
Overall, limited research exists for the use of ingredients specifically for sexual function
What Is Ristela?
Ristela is a hormone-free supplement designed for women who want to increase their level of orgasm and physical arousal.
It contains a proprietary formulation patented as Lady Prelox consisting of PACR – Pycnogenol pine bark extract, L-Arginine, L-Citrulline, and Rosavita rose hip extract.
Together, these ingredients are meant to increase blood flow to the vaginal area, which in turn makes it easier for physical arousal and orgasm. (1)
Estrogen influences blood flow during the menstrual cycle. During menopause, estrogen levels decrease, which in turn reduces blood flow. (2)
This reduced blood flow can lead to decreased arousal and orgasm and potentially other signs of sexual dysfunction. (3)
While Ristela can be used by most women throughout their reproductive cycle, this supplement may be of particular interest to women in the stages of menopause.
Ristela is meant to be taken daily – the dosing is only two tablets daily taken with a glass of water. To reduce any possible stomach upset, this supplement can be taken with or after meals.
To get the best results of this product, users are recommended to take it consistently for at least two months.
Evaluation of Ingredients
Lady Prelox
Lady Prelox is the proprietary blend used in Ristela, made up of Pycnogenol pine bark extract, L-Arginine, L-Citrulline, and Rosavita rose hip extract.
There are several studies concerning its effectiveness in female sexual function in women across the reproductive cycle. (4)
In a 2012 clinical trial, postmenopausal women either took Lady Prelox or a placebo for eight weeks. (5)
After only four weeks, scores from the validated Female Sexual Function Index (FSFI) questionnaire were improved for arousal, desire, lubrication, orgasm, satisfaction, and pain compared to a placebo. This effect remained after eight weeks of treatment.
A 2013 clinical trial found similar results in women between 37–45 who had moderate sexual dysfunction. (6)
Women who took Lady Prelox in addition to following a lifestyle management program had improvement in FSFI scores compared to women who only followed the lifestyle management program.
Perimenopausal women not only reported improvements in sexual function but also had improvements in emotional and physical symptoms in a 2014 clinical trial. (7)
There could be some bias in the research completed because the researchers received funding and consultation from Horphag Research Ltd, the exclusive suppliers of Pycnogenol, Rosvita, and Lady Prelox, to conduct these studies.
Ristela contains higher doses of the Lady Prelox formulation than that was shown in a clinical trial to improve female sexual function. (6)
Summary:
Lady Prelox appears to help improve sexual function in women across various stages of their reproductive cycle, but the research available is from several supplier-funded studies which may be subject to bias.
L-Arginine (as Arginine HCl, 800 mg)
Arginine is an amino acid that is found in foods like red meat, fish, poultry, and dairy.
In the body, L-arginine is converted into nitric oxide, a compound that helps regulate cardiovascular function by aiding vasodilation and supporting the health of endothelial cells within blood vessels. (8)
A 2021 systemic review of clinical trials found that L-arginine as part of a multi-ingredient supplement may be effective in treating hypoactive sexual desire disorder in women. (9)
Summary:
There is currently inadequate research to determine if L-arginine supplementation alone can treat hypoactive sexual desire disorder.
L-Citrulline (as Citrulline HCl, 800 mg)
L-citrulline is an amino acid first found in the watermelon and is also found in pumpkins, cucumbers, squash, cantaloupe, chocolate, and other gourds.
The body converts L-citrulline to L-arginine in the kidneys.
Supplementation with L-citrulline increases plasma levels of L-arginine and nitric oxide production.
In fact, it may be a more effective supplement in increasing L-arginine and nitric oxide than oral arginine supplementation due to its site of metabolism. (10)
Studies find that L-citrulline supplementation can support vascular health by decreasing blood pressure, improving arterial stiffness, assisting with regulating inflammation, and overall help cardiac function. (11)
To increase circulation of L-arginine within the blood, the effective dose of L-citrulline is around 3 g/day, which is significantly more than what is included in this supplement.
Summary:
L-citrulline can help support vascular health and may help improve sexual function.
Rosvita Rose Hips Extract (Rosa rugosa Thunb. fruit, 200 mg)
Rose hips are the fruit (or seed pods) of the rose plant, located right below the rose petals.
The nutritional components of rose hips may be effective against heart disease.
Atherosclerosis (arterial plaque) can lead to female sexual dysfunction due to blood flow to the pelvic arteries, vagina, and clitoris. (12)
Rose hips contain vitamin C and several types of antioxidants, including carotenoids, tocopherols, flavonoids (a type of polyphenol), and triterpenoic acids. (13)
A 2018 review of clinical trials on the effects of flavonoids on cardiovascular health found that flavonoids are effective in increasing peripheral and cerebral blood flow in healthy and at-risk populations. (14)
The studies included had much variability, and more research needs to be done for the dosing, form, and length of supplementation.
Hedgehog rose (Rosa rugosa) is an excellent source of vitamin C and, in a study, was found to have between 798-1090 mg of vitamin C per 100 g depending on the degree of ripeness. (15)
For comparison, an orange contains about 53 mg of vitamin C per 100 g and rose hips sourced from the popular dog rose (Rosa canina) have 417 mg of vitamin C per 100 g. (16)
Vitamin C helps facilitate nitric oxide-dependent blood vessel dilation, which may help improve blood flow to the genitals as well. (17)
Summary:
Rose hips contain vitamin C and flavonoids that can help increase nitric-oxide-dependent blood vessel dilation and blood flow which may help sexual function.
Pycnogenol French Maritime Pine Bark extract (80 mg)
Maritime pine trees are native to countries that lie along the coast of the Mediterranean Sea.
Pycnogenol is a standardized extract of the bark of this tree that contains 70% of the antioxidant procyanidin (a flavonoid).
A review and meta-analysis of Pycnogenol's effects on blood pressure found that this extract decreased blood pressure through increasing nitric oxide production, reducing oxidative stress, and reducing inflammation. (18)
In the clinical trials, Pycnogenol was effective in decreasing blood pressure, especially in individuals with existing hypertension.
However, the researchers note that the studies were variable in their methods, and some had a low-quality design, necessitating more research to be done on this extract.
Pycnogenol supplementation was also found to be effective as an adjunct treatment for reducing antidepressant-induced sexual dysfunction.
In a 2019 study, individuals taking an anti-depressant (escitalopram) and 50 mg of Pycnogenol daily had reductions of sexual dysfunction compared to escitalopram alone after one month of treatment. This effect was sustained for two consecutive months. (19)
Summary:
This supplement contains 80 mg of Pycnogenol, so it is likely in an amount to be clinically effective for improving blood pressure, blood flow, and sexual dysfunction.
Support for Claimed Benefits
Below is our summary of the available evidence for the claimed benefits of Ristela based on the available research:
Increased orgasm

3

/5
Increased physical arousal

3

/5
Safety and Side Effects
In the clinical trials of Ristela (referred to in the study as Lady Prelox), there were no significant side effects noted compared to a placebo.
In one study, Pycnogenol was found to increase heart rate in some people. (19)
L-arginine may cause users to experience mild side effects, including headache, itching, and insomnia. (20)
At very high doses (~13 g/day), arginine can cause gastrointestinal symptoms such as nausea, vomiting, and diarrhea. (21)
However, since this supplement contains less than 1 g of arginine, there is a low likelihood of side effects.
Ristela is free of the top 8 major food allergens.
Bonafide, the makers of Ristela, state that their manufacturing partners comply with Current Good Manufacturing Practices.
However, there is no mention of third-party testing of their products on their website.
Ristela is not recommended for women who are pregnant or breastfeeding, according to the company's website.
This supplement is known to lower blood pressure, so individuals who take medications for hypertension should speak with their doctor prior to starting Ristela. (7)
Before trying Ristela or any new supplement, I recommend consulting with your doctor to see if this supplement is appropriate to add to your health routine.
Cost
A one-time purchase of Ristela (a 30-day supply) costs $55.
If you choose to start a monthly subscription to Ristela, you can save 18% and pay only $45/month for this product.
Bonafide does not offer a money-back guarantee and does not allow refunds or returns of their products. You can only receive a replacement for damaged goods.
I find that the no-return policy could be a major turn-off from using this product, especially considering that consumers may have to use Ristela for up to two months before feeling any beneficial effects.
Comparison to Alternatives
Ristela is unique in its proprietary blend of PACR ingredients, and that the blend has been tested in women of different ages.
Other female libido or sexual function supplements may only contain L-citrulline and L-arginine and have different vitamins, or other herbal components added.
The blend of ingredients used in Ristela is not the only one that could have a beneficial effect on libido and women's sexual health.
ArginMax for Women is another sexual function proprietary blend that has been clinically studied and is noted to be cheaper than Ristela/Lady Prelox.
Some supplements for female libido also use different adaptogenic herbs, including maca or ashwagandha, red clover blossom, Tribulus, Red Panax ginseng, or fenugreek in their formulations.
Depending on your body's unique needs, a supplement containing these ingredients could possibly work better for you compared to a PACR blend.
Summary:
Ristela has a unique proprietary blend of ingredients that has been clinically studied and makes it stand out from its competitors. It faces a lot of competition as there are a number of other female libido supplements using adaptogenic herbs available that may be cheaper.
The Bottom Line
Ristela is a hormone-free supplement that contains ingredients for improving blood flow to improve sexual function.
This supplement really suffers from the fact that several of its ingredients don't have a strong body of research specifically for sexual function.
Fortunately, there is a bit more research done on the ingredients' ability to improve blood flow, which is the main mechanism of action for this supplement.
I appreciate that Ristela/Lady Prelox has some clinical studies about how the product could work for women in different reproductive stages.
Overall, I think Ristela shows promise as a supplement for improving female sexual function and libido, but I don't think it's worth the cost compared to its competition.
Furthermore, sexual function is dependent on a number of factors that aren't about blood flow.
A supplement alone may not be what helps your sex life, and it's important to take the time to figure out what you need for your sexual health.
It may also be harmful to use a dietary supplement to regulate your hormone levels. The body tightly controls hormones, and altering levels can have negative consequences.
It is always best to speak to your doctor to manage any hormone concerns you might have.
A Word from Our RD
A part of sexual wellness is about having proper blood flow throughout your body. To support healthy blood flow and prevent atherosclerosis, try following a heart-healthy diet.
The DASH diet and Mediterranean diet are two eating patterns that are well-researched and known to improve heart health.
These diets are focused on whole foods, with a variety of fruits and vegetables, whole grains, healthy fats, seafood, and lean proteins.
Foods containing added sugars, saturated fats, and high sodium content are to be limited.
If you want assistance with following a heart-healthy diet that fits your needs, a registered dietitian can help you meet your nutrition goals.
To support your sexual wellbeing, especially if you have concerns about sexual dysfunction, consult your primary physician or gynecologist to determine the best plan of care for you.
Thanks for your feedback!
In a few words, please tell us how this article helped you today.
Please let us know how we can improve this article by selecting your concern below.
Thank You! We appreciate your feedback.
*
Please select at least one topic:
Please Note: We cannot provide medical advice. This feedback will help us continue improving your user experience on WellnessVerge.
Please Note: We cannot provide medical advice. This feedback will help us continue improving your user experience on WellnessVerge.
At WellnessVerge, we only use reputable sources, including peer-reviewed medical journals and well-respected academic institutions.