WellnessVerge is reader-supported. We may earn a commission when you make a purchase through the links on this page. Learn more about our process here.
Why You Can Trust Us
Every article and review on WellnessVerge is thoroughly researched and fact-checked by licensed health professionals. Our editorial team is made up of registered dietitians and medical doctors.
Every piece of content is also medically reviewed to ensure accuracy and alignment with sound scientific evidence and medical consensus. We only use peer-reviewed journals and reputable medical sources to form our conclusions and recommendations.
We operate with total editorial independence, and our editorial policies ensure that your well-being comes first. Based on our rigorous research, we only recommend products that are worth considering. We always disclose any ads or partnerships with brands featured on our site.
Seed Probiotic Review: A Top-Rated Supplement We Recommend
Last Updated on September 12, 2023
Daily Synbiotic (DS-01) by Seed Health is a high-quality synbiotic (mixture of prebiotics and probiotics) supplement containing multiple research-backed strains that can benefit whole-body health. It is well worth its price, but there are still many important factors to consider.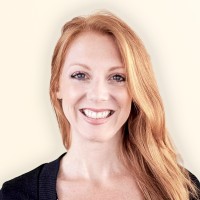 Medically Reviewed by
Natalie Olsen, MS, RDN, LD, ACSM-EP
Registered Dietitian, Certified Exercise Physiologist
Natalie is a registered dietitian, functional medicine practitioner and certified exercise physiologist with over 15 years experience in the health and wellness industry and holds a Master's degree in Human Nutrition and Functional Medicine through a collaborative program provided by the University of Western States and the Institute of Functional Medicine.

Key Takeaways (TL;DR)
Seed contains a good variety of 24 research-backed strains that have been shown to support the health of your digestion, skin, heart, and immune system.
Some research suggests that taking a multi-strain probiotic supplement (like Seed DS-01) is more beneficial than a single strain. However, no strong evidence supports this at this time.
Seed's Daily Synbiotic contains a potent dose of 53.6 billion organisms, which is well above the recommended dose of 1 billion to 10 billion CFUs per day for a quality probiotic supplement.
While Seed lists the probiotic strains and the total amount present in each blend, it does not list the amounts of each individual strain. This limits the use of DS-01 for a specific condition (because you can't match the strain amounts to the ones shown effective in studies).
Seed's unique capsule design has been tested to ensure that its probiotics are alive when they reach the colon, where they are most beneficial.
What We Liked About Seed
Contains research-backed strains.
Designed by a company with a large scientific board.
Third-party testing to ensure accuracy in labeling and that it's free of contaminants.
Most of the customer reviews were overwhelmingly positive (although there were some customer service complaints).
Allergen-free and vegan-friendly.
The capsules are easy to swallow.
Aesthetically pleasing and environmentally-conscious packaging.
Important Considerations
When starting, Seed may cause mild gastrointestinal side effects (common with most probiotic supplements).
Does not list specific amounts of each probiotic strain.
For general health, you must continue taking a probiotic supplement on an ongoing basis to maintain benefits.
While Seed is well-priced considering its high quality and dosage, you should factor in the cost since you will have to take it long-term to be beneficial.
It may take a couple of weeks before you start noticing any digestive benefits.
Requires a monthly subscription. However, there is a 30-day risk-free guarantee on your first order, and you can cancel anytime.
Seed Daily Synbiotic at a Glance
The quantity and variety of our body's good bacteria (microbiome) significantly impacts our physical and mental wellness. Unfortunately, modern-day dieting, lifestyle, environmental factors, and healthcare practices have negatively impacted our body's natural microbiome.
In the search to improve our microbiome, probiotics have gathered a lot of attention in the scientific community over several decades. Probiotics are live microorganisms that can have health benefits when ingested by your body. (1) Probiotics could be obtained from supplements and certain foods.
Seed's Daily Synbiotic contains 24 evidence-based probiotic strains and a prebiotic derived from Indian pomegranate to benefit the entire body, including gastrointestinal health, immune function, cardiovascular health, and dermatological health.
A problem with probiotic supplements is that many of them do not survive harsh stomach conditions. Seed Synbiotic is unique in its "capsule within a capsule" design, known as ViaCap®. This design has an outer capsule that helps protect the probiotics located inside the inner capsule from your stomach acid. This ensures the probiotics are alive when they arrive in your large intestine, so they're most effective. (2)
Many people may know what a probiotic is, but the concept of a synbiotic could be less familiar. A synbiotic is a dietary supplement that contains both a probiotic and a prebiotic (food that supports the growth of beneficial bacteria).
The Chief Scientist on the Scientific Advisory Board is Dr. Gregor Reid, Ph.D., MBA, a scientist in human microbiome known for being Chair of the United Nations World Health Organization Expert Panel on Probiotics.
Collectively, their expertise covers a variety of fields, including microbiology, immunology, genetics, molecular biology, pediatrics, gastroenterology, and transcriptomics (the study of RNA transcripts produced by the genome).
The Chief Scientist on the Scientific Advisory Board is Dr. Gregor Reid, Ph.D., MBA, a scientist in human microbiome, and known for being Chair of the United Nations World Health Organization Expert Panel on Probiotics.

My Two-month Experience with Seed
Note: The following is based on one of our co-founders (Vlad Rappoport) personal experience taking Seed for two months.
I had no personal digestive concerns, but our dietitians' stamp of approval on Seed's probiotic strains, combined with the social media craze, sparked my curiosity to try it and see what all the hype was about. (Spoiler: I did notice benefits.)
Packaging and Design
Seed arrived in a green welcome box containing a dark green matte glass jar filled with 60 capsules and a smaller glass tube to utilize when you're on the go. The subsequent monthly refills arrived in a green paper pouch.
How I Took Seed
I started the day by taking Seed on an empty stomach with a full glass of water — typically half an hour before breakfast.
The Seed capsules aren't too large and have a smooth and glossy-looking coating around them — making them easy to swallow. I never had an issue taking them since they went down smoothly, unlike other chalky-looking capsules where I felt I had to force them down with extra water.
Week One
Per Seed's recommendations, I took 1 capsule per day for the first three days, and on day four, I increased to two pills daily.
During the first week, I did not feel any differences in my daily routines nor experienced any discomfort, but that changed quickly.
Week Two
As I continued my daily dose of Seed, at the beginning of week two, I noticed more bloat, changes in my bowel schedules, and even had diarrhea on a few occasions.
It was nothing concerning, considering it's typical to experience temporary side effects when you first start taking any probiotic, including Seed. In fact, Seed states that experiencing such effects is a sign that the probiotic is beginning to do its job. These effects went away within a week or so.
Week Three
By week three, these symptoms disappeared, and my bowel movement schedule returned to normal. I would typically go once a day, but the distinction here is that I felt the stools were different.
(The following may be TMI, so feel free to skip it.) To give a little more detail, my stools were consistently softer and smoother and came out quickly in sausage-like form. According to the Bristol Stool Chart, this is considered a normal and healthy poop. Before taking Seed, I occasionally had type 3, which is also considered normal but with cracks in the surface.
Week Four through Ten
There were no more notable changes from week four to ten. Specifically, based on what I shared in week three, the stools remained softer, consistent, and more solid from that point on throughout week ten. One thing I did notice on a few occasions is that I did get somewhat gassy about 30–60 minutes before the next bowel movement. But that wasn't a concern for me.
My Personal Takeaway
As they say, "You don't know what you don't know." Going into taking Seed, I wasn't expecting much since I had no major digestive concerns. However, I experienced a more consistent bowel movement schedule and much softer stools by taking Seed. It just felt "easier" to go — and much quicker. Before I began Seed, I would occasionally experience harder stools.
Healthy bowels are a sign of a properly working digestive system supporting your overall health. So, based on my experience, I will continue taking Seed. I recommend Seed to others if they're looking for a synbiotic. I imagine that those experiencing specific digestive issues may also benefit from this probiotic.
The Science Behind Seed
Seed contains 24 well-studied strains that may support your digestive general health through many mechanisms. In addition, Seed was FDA-cleared to be studied on patients experiencing IBS symptoms. Research shows that synbiotics may help relieve symptoms associated with IBS. Such symptoms include stomach discomfort, bloating, irregular bowel movements, and fatigue. (3)
Indian Pomegranate, used as a prebiotic in this supplement, is also shown to have health benefits and stimulates the growth of the bacteria. However, the body of supporting research is smaller. (4)
Below, we'll discuss the studies behind Seed's probiotic strains and how they may benefit you.
Digestive Health, Gut Barrier Integrity, and Immune Function
Seed Daily Synbiotic contains 16 probiotic bacteria that have been shown to support digestive health by reducing inflammation, improving the integrity of the gut barrier, immune function, and the composition of gut bacteria, and reducing gut symptoms in a number of conditions.
The gut barrier, which lines the digestive tract, has multiple layers, including a thick mucus layer. It requires the presence of "good" bacteria to function optimally. Additionally, defects in the gut barrier can result in a weakened immune system and contribute to many diseases. (5, 6, 7)
Specifically, one randomized study found that individuals taking a mixed probiotic of L. plantarum and B. breve or B. animalis saw improvement in the number of bowel movements and decreased abdominal bloating and other symptoms. (8)
Another randomized trial found that a probiotic containing Bifidobacterium infantis, breve, and longum improved abdominal pain symptoms and quality of life in children with IBS. (9)
Other studies show the probiotic Bifidobacterium breve SD-BR3-IT may improve digestive health by reducing inflammation and optimizing gut bacteria levels tied to IBS symptoms and infant colic. It also helps strengthen the intestinal barrier. (10)
Cardiovascular Health
The probiotic strains in Seed's Cardiovascular Health Blend have animal and clinical studies supporting their benefits in improving cholesterol levels and reducing blood pressure.
Studies found that strains of B. lactis were effective in reducing serum total cholesterol. (11)
Another clinical study found that individuals with normal to mildly high cholesterol taking Lactiplantibacillus plantarum decreased LDL cholesterol (bad cholesterol), total cholesterol and triglycerides, increased HDL (good cholesterol), and reduced systolic blood pressure. (12)
Dermatological Health
The probiotic strains present in Seed have been shown to improve skin elasticity, increase skin hydration, and reverse ultraviolet-induced aging, which is caused by exposure to the sun or artificial rays (like a tanning bed).
Ligilactobacillus salivarius SD-LS1-IT: A randomized trial among adults with atopic dermatitis found that taking this strain for 16 weeks resulted in positive changes in symptoms, dermatology quality of life index, inflammation levels, and balanced gut bacteria. (13)
Bifidobacterium longum SD-CECT7347-SP; Bifidobacterium lactis SD-CECT8145-SP; Lacticaseibacillus casei SD-CECT9104-SP: A randomized study on the effects of this mixed probiotic (B. longum, B. lactus, and L. casei) on atopic dermatitis in children found significant improvements in symptoms. (14)
Bifidobacterium breve SD-BR3-IT: An animal study found that supplementing with this bacteria strain reduced skin photoaging (premature aging due to sun). This was accomplished by this probiotic strain maintaining skin hydration and thickness and reducing tight junction damage caused by UV irradiation. (15)
Micronutrient Synthesis
Micronutrient synthesis is the process of creating vitamins and minerals. Studies show that Bifidobacterium adolescentis and Limosilactobacillus reuteri in Seed's Micronutrient Synthesis Blend can increase folate and vitamin B12 production in the colon, which can be used by the body to meet nutrient needs. (16, 17, 16)

Safety and Side Effects
Seed Probiotic may cause mild gastrointestinal side effects such as gas, bloating, abdominal tightness, and stool changes, which are common to all probiotic supplements during the first few days of taking them. (18)
These symptoms should be resolved within 1–2 weeks of taking Seed.
To reduce discomfort when starting this probiotic, take only 1 capsule for the first 3 days, then transition to the full dosage (2 capsules) on day 4.
Seed DS-01 Daily Synbiotic is intended for those over 18 and may be safe to take during pregnancy and while breastfeeding. However, checking with your doctor before taking new supplements is always best.
Seed Health has worked to create a gentle supplement for the digestive system. Seed Synbiotic includes non-fermenting prebiotics, which are plant-based compounds called polyphenols derived from Indian pomegranate. Because of this, side effects may be less likely compared to other supplements containing prebiotics and probiotics.
This product is preservative-free and only contains essential ingredients. It's also free of all major allergens, as well as gluten. Additionally, Seed is free of pesticide residues and is compliant with California's Prop 65, which certifies that it doesn't expose you to unsafe amounts of harmful chemicals.
As previously mentioned, Seed has been approved by the Food and Drug Administration (FDA) as an investigational new drug for irritable bowel syndrome (IBS). This demonstrates the safety of Seed Synbiotic and the potential for it to be used clinically in the future.
Seed Cost
A Seed subscription costs $49.99 monthly for a 30-day supply (60 capsules). This also includes free shipping within the United States. International shipping is $10. Seed Health's products are only available on the brand's website.
The brand also offers a 30-day risk-free guarantee on your first order. However, you are required to pay for return shipping.
You can get a 15% discount with your first order when you apply our promo code WELLNESSVERGE at checkout.
Your first order arrives as a welcome kit with a refillable glass jar containing a 30-day supply of Seed Synbiotic. The kit also includes a glass travel vial to store your capsules. For sustainability, your second and subsequent refill orders arrive in a compostable film.
How Seed Compares to Alternatives
As you probably know, hundreds of probiotic supplements are on the market. To pick, we recommend considering the following process:
Step 1. Understand Your Goals for Taking a Probiotic Supplement
If you want to support whole-body health, a multi-strain product may be a better choice. If you have a specific condition you want to address with a probiotic, consult your doctor to find the most effective and safe solution.
Additionally, Reputable probiotic companies often state the benefits based on the strains present in the supplements, giving you an idea of what to expect and whether it matches your target concerns. Also, you can research which strains may provide what benefits.
Seed Daily Synbiotic is a multi-strain supplement, making it best suited to support whole-body health.
Step 2: Pick a High-Quality Probiotic Brand
Look for products that possess the following qualities:
The probiotic strains used are all evidence-based.
Probiotic dosage is in the 1 billion to 10 billion CFUs range.
Clear and transparent labeling with strains, dosages, and other ingredients listed.
Scientific board or team involved in product formulation.
Contains third-party quality and safety testing.
Capsule design that ensures a potent dose survives the stomach acid.
Seed Daily Synbiotic possesses all these qualities, making it one of the highest-quality probiotic supplements that we have come across. The only drawback is that it lists the total dosage for each blend but does not provide the dosage of individual strains.
Step 3: Consider Additional Factors
When deciding between several high-quality products, consider the following to make your final choice:
How does the monthly cost fit into your budget?
Do you want a convenient subscription or prefer to buy on your own schedule?
Do you want a probiotic supplement with a prebiotic (synbiotic)? (Note that most synbiotic supplements have prebiotics in amounts much lower than used in studies.)
Seed Daily Synbiotic is priced on the higher end. However, if you consider its high-quality and potent dose and inclusion of prebiotics, it is well-priced. However, it is only available via a monthly subscription.
Bringing everything together, here's a quick reference of how Seed Daily Synbiotic compares to alternatives:
Seed Daily Synbiotic

Physician's Choice 60 Billion Probiotic

Ritual Synbiotic+

Culturelle Digestive Daily Probiotic

Probiotic Strains

24

10

2

1

Best Uses

Whole-body health

Whole-body health

Occasional diarrhea, gas, and bloating

Occasional diarrhea, gas, and bloating; Minimizes traveler's diarrhea

Amount

53.6 billion (AFUs)

60 billion (CFUs)

11 billion (CFUs)

10 billion (CFUs)

Prebiotic

Yes, 400 mg

Yes, 150 mg

Yes, 15 mg

Yes, 200 mg

Third-Party Tested

Yes

Yes

Yes

No, but manufacturing processes audited by NSF International

Protective Capsule

Yes

Yes

Yes

No (strain used may survive passage through the stomach)

How to Take

2 capsules daily at once, preferably on an empty stomach

1 capsule daily

1 capsule daily, with or without food

1 capsule daily; when travelling, take 1 in the morning and 1 at night throughout the trip

Price per Month

$49.99 / 60 capsules

$25.95 / 30 capsules

$54 / 30 capsules

$17.99 / 30 capsules

Price per Serving

$1.67

$0.87

$1.8

$0.60

Adjusted Price per 1 Billion Organisms

$0.03

$0.01

$0.16

$0.06

Additional Features

Vegan, gluten-free, dairy-free, soy-free, nut-free, shellfish-free, preservative-free, GMO-free

Vegan, gluten-free, Non-GMO Project Verified

Vegan, gluten and major allergen free, Non-GMO Project Verified;

Contains a postbiotic

Vegan, gluten-free, dairy-free, soy-free, nut-free, wheat-free, eggs-free, GMO-free

Purchase From

Seed Health
Physician's Choice
Ritual
Culturelle
Thanks for your feedback!
In a few words, please tell us how this article helped you today.
Please let us know how we can improve this article by selecting your concern below.
Thank You! We appreciate your feedback.
*
Please select at least one topic:
Please Note: We cannot provide medical advice. This feedback will help us continue improving your user experience on WellnessVerge.
Please Note: We cannot provide medical advice. This feedback will help us continue improving your user experience on WellnessVerge.