Evidence Based Research
Our editorial team is made up of expert registered dietitians with extensive, real-world clinical experience who are highly trained in evaluating clinical research.
Seed Probiotic Review: Does the Evidence Support the Claims?
Seed DS-01 Daily Synbiotic (DS-01) is a supplement that contains both prebiotics and probiotics, working in harmony to offer a wealth of benefits. For those looking to add a synbiotic to their whole-body health routine, this is a truly high-quality choice.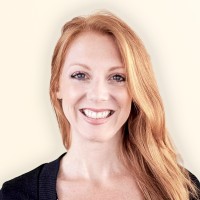 Medically Reviewed by
Natalie Olsen, MS, RDN, LD, ACSM-EP
Registered Dietitian, Certified Exercise Physiologist
Natalie is a registered dietitian, functional medicine practitioner and certified exercise physiologist with over 15 years experience in the health and wellness industry and holds a Master's degree in Human Nutrition and Functional Medicine through a collaborative program provided by the University of Western States and the Institute of Functional Medicine.
WellnessVerge is reader-supported. When you make a purchase through links on this page, we may earn a commission. Learn More

Pros

The probiotics in this supplement are backed by large bodies of clinical research.
Strict quality control and advanced testing to ensure the product's effectiveness.
Allergen & Vegan Friendly

Cons

Similar, less expensive products might offer comparable benefits for some people.
You must continue taking the supplement indefinitely to sustain the health benefits.
What Is Seed Probiotic?
The quantity and variety of our body's "good" bacteria (microbiome) are directly linked to our physical and mental health.
Unfortunately, modern-day healthcare practices, in combination with dietary, lifestyle, and environmental factors, have a detrimental impact on our body's natural microbiome.
Seed DS-01 Daily Synbiotic (DS-01) is offered as the solution.
As the name suggests, DS-01 is a synbiotic supplement. Synbiotic supplements include both a probiotic and a prebiotic (or prebiotic-like substance).
DS-01 is a product of Seed Health, an innovative microbial sciences company that explores the use of microbes in promoting human and environmental health.
Their Scientific Advisory Board consists of an advanced team of scientists, researchers, doctors, and authors in the fields of microbiology, immunology, and more.
With non-fermenting prebiotics and 24 probiotic strains, Seed Health claims that DS-01 delivers "benefits beyond your gut."
When taken daily, Seed Probiotic is said to promote digestive health, gut barrier integrity, gut immune function, cardiovascular health, dermatological health, and micronutrient synthesis.
In this Seed review, we share the available research behind its claims, safety, and how it compares to its competitors so you can decide whether this synbiotic is the right course of action to take.
The Research Behind Seed's Claimed Benefits
As the "new probiotics" on the market, synbiotic supplements have a shorter history of use.
This also means that there is much less large-scale human subject research available on the use of synbiotics compared to probiotics.
However, quickly growing research suggests that synbiotics may promote the survival of probiotics in our digestive system, resulting in enhanced health benefits compared to taking probiotics alone.
Still, with much more research available on the use of probiotics, this review is solely based on the claimed benefits of the probiotics included in DS-01.
All of the probiotics in this supplement are species that were previously classified as the genera Lactobacillus or Bifidobacterium, which are the most widely studied and commonly used probiotics (1).
In 2020, the taxonomy of Lactobacillus bacteria was changed; so many of the strains of bacteria previously classified as the genus Lactobacillus now have their own genus name.
For the purpose of this Seed Probiotic review, I will be discussing strains as either of the genera Bifidobacterium or Lactobacillus, and citing available research which references strains under their original Bifidobacterium or Lactobacillus classification.
May Help with Digestive Health
Your digestive system is crucial to your overall health as it absorbs the nutrients you ingest and delivers them to the bloodstream and throughout the body.
Digestive health, also known as "gut health," describes the condition of the bacteria and the function of the organs of your digestive system.
Species of bacteria in DS-01 have been shown to support digestive health by relieving constipation, inhibiting the growth of dangerous bacteria like Escherichia coli strains, and improving the intestinal environment for microbial life (2, 3, 4).
One particular strain of bacteria present in this supplement, Bifidobacterium infantis M-63, has been shown to improve symptoms of irritable bowel syndrome (IBS) in children, when taken as part of a probiotic blend (5).
Probiotic use has not yet been shown to undoubtedly improve IBS in adults. However, in 2020, Seed Health began conducting a trial to assess the clinical effects of DS-01 in treating adult IBS.
In the same year, Seed Health also began a study on the clinical use of DS-01 in post-antibiotic recovery.
Summary
There are clinical studies that demonstrate the digestive health benefits of the probiotic species and certain strains in this supplement.
May Help Improve Gut Barrier Integrity and Gut Immune Function
Gut barrier integrity and gut immune function go hand-in-hand, contributing significantly to your sickness and health.
The gut barrier is made of up layers, including a thick layer of mucus, lining your digestive tract. It requires the presence of "good" bacteria to function optimally.
When working properly, the gut barrier allows for the absorption of nutrients from the food you eat while protecting your body against disease-causing molecules and "bad" bacteria.
In fact, most of the human immune system is located in the mucus membranes of the gut barrier. This is known as the mucosal immune system (MIS).
Defects in the gut barrier can result in a weakened immune system and contribute to a multitude of diseases (6).
Seed Probiotic contains strains of Lactobacillus casei, which have been shown to improve mucosal immunity by supporting the growth of "good" bacteria and protecting against pathogens in the gut barrier (7).
Another largely studied group of species present in DS-01, Bifidobacterium, have also been shown to promote the function of the immune system (8).
Summary
Research on the probiotic species in DS-01 supports the claimed benefits of improved gut barrier integrity and gut immune function.
May Help with Cardiovascular Health
Cardiovascular health describes the condition of your heart and blood vessels.
High cholesterol can lead to fatty deposits in your blood vessels, negatively affecting your cardiovascular health and increasing your risk for diabetes, high blood pressure, and heart disease.
A large review of research, published in 2018, revealed that probiotics of a wide range of species and strains, in low and in high doses, have been shown to significantly reduce total cholesterol (9).
However, according to the research review, this result suggests that the effects of probiotic strain and dosage need to be studied further in more high-quality, large-sample studies to determine which strains and dosages truly work the best to reduce total cholesterol (9).
While it is unclear which strains and doses provide the most cardiovascular health benefits, most probiotics seem to provide at least some cholesterol-lowering benefits.
The higher your total cholesterol is to begin with, the more cholesterol-lowering benefits you may see from taking probiotics (9).
The amount of time it might take to see results can vary, but taking a probiotic supplement for a longer amount of time may be more beneficial in lowering cholesterol (9).
In favor of DS-01 and similar supplements, using probiotics in capsule form may have a greater curative effect on total cholesterol than other methods of probiotic intake (9).
Summary
The probiotic species present in Seed Probiotic are encompassed by a large body of research demonstrating the positive effects of capsule-based probiotics on total cholesterol and, therefore, cardiovascular health.
May Promote Dermatological Health
Dermatological health refers to the condition of your hair, skin, and nails.
Studies on probiotic use in the field of dermatology have shown mixed results, depending on the patient's condition and how the probiotics are used (applied topically or taken orally).
A review of modern research, published in 2019, suggests that using probiotics for skin conditions like atopic dermatitis, acne vulgaris (common acne), and psoriasis may be promising. However, further human research studies are needed. (10)
Probiotics, including Lactobacillus and Bifidobacteria present in Seed Probiotic, have been shown to improve skin elasticity, increase skin hydration, and reverse ultraviolet-induced aging (10).
Ultraviolet-induced aging results from exposure to ultraviolet rays from the sun or artificial sources.
Summary
DS-01 contains probiotics that have been shown to offer some anti-aging effects for the skin, therefore promoting dermatological health.
May Benefit Micronutrient Synthesis
The term micronutrient refers to small dietary elements, such as vitamins and minerals.
Micronutrient synthesis is the process of creating these elements from simpler substances.
Strains of Bifidobacterium present in Seed Probiotic, such as Bifidobacterium adolescentis, have been shown to produce vitamin B9 (folate) in the human intestines, when taken as part of a Bifidobacterium probiotic blend (11).
Additionally, a strain of Lactobacillus in DS-01, Limosilactobacillus reuteri, has been shown to produce vitamin B12 (cobalamin) in the human intestines (12).
Summary
Current research suggests that the probiotic species and strains present in DS-01 may produce essential vitamins in the human intestines, providing the benefit of micronutrient synthesis.
Verdict on Claimed Benefits
Below is our summary of the available evidence for the claimed benefits of Seed Daily Synbiotic based on the available research:
| | |
| --- | --- |
| Support of gastrointestinal health | Gold Star Evidence |
| Support of gut-barrier integrity | Strong Evidence |
| Support of gut immune function | Strong Evidence |
| Support of cardiovascular health | Gold Star Evidence |
| Support of dermatological health | Strong Evidence |
| Support of micronutrient synthesis | Strong Evidence |
Side Effects, Safety, and Dosage
Taking Seed Probiotic may cause mild gastrointestinal side effects, which are common to probiotic supplements, such as gas and bloating (1).
However, Seed Health has worked to create a supplement that is gentle on the digestive system, so these side effects may be less likely compared to other supplements containing prebiotics and probiotics.
DS-01 includes uncommon, non-fermenting prebiotics. The non-fermenting prebiotics in this supplement are plant-based compounds called polyphenols, derived from Indian pomegranate.
In fact, Seed Health asserts that the non-fermenting prebiotics in DS-01 are compatible with the FODMAPs diet, which is a diet commonly used as part of a treatment plan for patients with IBS.
DS-01 has been approved by the Food and Drug Administration (FDA) as an investigational new drug for irritable bowel syndrome (IBS), which demonstrates the safety of this product and the potential for this product to be used clinically in the future.
DS-01 is preservative-free and only contains ingredients that are essential to the action of the supplement.
Besides prebiotics and probiotics, the other ingredients in DS-01 include chlorophyllin, hypromellose, fermented gellan gum, water, organic rice fiber, and organic rice extract blend.
These other ingredients are used to protect and stabilize the main ingredients, prolong their release from the capsule, and maintain the quality and effectiveness of the supplement.
Seed Probiotic is suitable for those following a vegan, vegetarian, ketogenic, or gluten-free diet.
This product is tested and verified free of the 14 major allergens, according to the European Food Safety Authority (EFSA).
DS-01 is California Proposition 65 (Prop 65) compliant, certifying that this product does not expose you to any unsafe amounts of toxic chemicals.
It is also verified free of pesticide residues by third-party accredited laboratories.
This product is intended for anyone over the age of 18 and may be safe to take during pregnancy and while breastfeeding.
However, it is always best to check with your doctor before taking any new supplements.
How to Take Seed Probiotic
Seed Health recommends starting with a dose of 1 capsule daily for at least the first three days. Then, you may increase to the full dose of 2 capsules, once daily.
DS-01 works best on an empty stomach, taken at least 10 minutes before any meal.
Seed Cost and Buying Options
Considering the environmental impact, Seed Health's products are only available on their website through a sustainable, monthly subscription.
The Seed Probiotic subscription costs $49.99 a month for a 30-day supply (60 capsules). This also includes free shipping within the United States. International shipping is $10.
You can get a 15% discount with your first order if you apply our promo code WELLNESSVERGE at checkout.
Your first order arrives as a welcome kit with a refillable glass jar, containing a 30-day supply of DS-01. The kit also includes a glass travel vial for you to store your capsules in when you're on the go.
Your second order and all subsequent refill orders arrive in a compostable film.
Seed Health offers free US shipping and international flat-rate shipping.
You can opt to skip a month or cancel your subscription at any time.
Seed Health also offers a 30-day risk-free guarantee, allowing you to request a refund within 30 days of the delivery of your first order.
However, you will only receive a refund for the cost of the product, excluding costs associated with shipping.
How Seed Probiotic Compares to Alternatives
Synbiotics are newer to the market, but there are alternatives that contain strains from the same two genera of probiotics present in DS-01, Bifidobacterium and Lactobacillus, which are the most commonly used probiotics (1).
Nature M.D. Synbiotic 365 is one alternative to DS-01. It contains 14 probiotic strains and herbal prebiotics, listed at $39.00 per month with a subscription. Nature M.D. offers a 60-day risk-free guarantee, so you can test out the product for longer than DS-01.
Unfortunately, Nature M.D.'s product is not California Prop 65 compliant, so consuming Synbiotic 365 can expose you to known toxins, including lead.
A potentially safer alternative is a synbiotic supplement manufactured by Puori called SB3. This supplement is $38.69 per month with a subscription. SB3 is third-party tested by Clean Label Project and certified free of heavy metals, industrial chemicals, and other toxins.
While SB3 offers a clean label guarantee, it only contains two strains of probiotics. With much fewer probiotic strains, it may not provide quite as many benefits as Seed Probiotic.
These alternatives are a little less expensive than DS-01, but the companies creating these alternatives also sell many other products.
DS-01 is Seed Health's only product and, being a microbial science company, they seem to have done the most research and testing around the effectiveness of their product.
Seed Probiotic appears to be one of the best synbiotics on the market compared to similar alternatives.
Related: Best Probiotics of 2022, According to Dietitians
The Bottom Line
Seed's DS-01 is a high-quality synbiotic supplement that offers many benefits beyond gut health promotion.
There are clinical studies that demonstrate the claimed health benefits of the two main types of probiotic species as well as many of the probiotic strains in this supplement.
For most people, similar benefits might result from taking other synbiotics containing regular (fermenting) prebiotics and a variety of probiotic strains from the same genera present in DS-01, Lactobacillus and Bifidobacterium.
However, at nearly the same price point, the quality control, safety, and level of research behind this product cause it to outshine similar alternatives.
Especially for those with IBS or IBS-like symptoms, DS-01 appears to be the best synbiotic on the market, due to Seed Health's use of non-fermenting prebiotics.
Supplementation with Seed Probiotic may provide you with a great number of health benefits, but it does not replace the need for a well-balanced diet and a healthy, active lifestyle.
Remember to always check with your doctor before taking any dietary supplements.
Additional Things to Try for Digestive Health
Whether you choose to add a prebiotic and probiotic supplement to your diet or not, try to practice daily habits that support a healthy gut.
Consuming prebiotic and probiotic foods and drinks are a great choice for your digestive system and total health.
Probiotics, whether naturally occurring or added, are commonly present in fermented foods such as yogurt, sauerkraut, miso, tempeh, and kombucha.
Be mindful of added sugars, which are present in many store-bought fermented foods like yogurt and kombucha.
Alternatively, you can try making fermented foods at home. If you're not sure where to start, many fermented foods can be purchased online as a recipe kit, with all of the ingredients and directions you need to help you through the process.
Thanks for your feedback!
In a few words, please tell us how this article helped you today.
Please let us know how we can improve this article by selecting your concern below.
Thank You! We appreciate your feedback.
*
Please select at least one topic:
Please Note: We cannot provide medical advice. This feedback will help us continue improving your user experience on WellnessVerge.
Please Note: We cannot provide medical advice. This feedback will help us continue improving your user experience on WellnessVerge.
At WellnessVerge, we only use primary references for our articles, including peer reviewed medical journals or well-respected academic institutions.