Why You Can Trust Us
Every article and review on WellnessVerge is thoroughly researched and fact-checked by licensed health professionals. Our editorial team is made up of registered dietitians and medical doctors.
Every piece of content is also medically reviewed to ensure accuracy and alignment with sound scientific evidence and medical consensus. We only use peer-reviewed journals and reputable medical sources to form our conclusions and recommendations.
We operate with total editorial independence, and our editorial policies ensure that your well-being comes first. Based on our rigorous research, we only recommend products that are worth considering. We always disclose any ads or partnerships with brands featured on our site.
Skald Oxydynamic Fat Scorcher Review: Is It Safe and Effective?
Skald Oxydynamic Fat Scorcher is a weight loss and fat-burning supplement meant to mimic the ECA stack safely, with added benefits for mood and respiratory support. Several of the ingredients in this product have limited research support, and concentrated caffeine ingredients may increase the risk of side effects.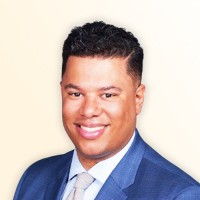 Medically Reviewed by
Anthony Dugarte, MD
Medical Reviewer
Anthony Dugarte, M.D., C.S.C.S. is a health and wellness writer and medical content reviewer. In addition to dedicating the last 8 years to medical research, Dr. Dugarte also has more than a decade of experience in strength and conditioning, nutrition, and rehabilitative exercise, as well as authoring and reviewing health and wellness-related content.

Pros

Supplement is easy to take with convenient dosing
Ingredients for weight loss and fat burning have moderate supporting evidence

Cons

Concern for excessive caffeine intake and adverse effects
Ingredients for mood and lung support do not have significant clinical research to back up claims
What Is Skald?
Skald Oxydynamic Fat Scorcher is a weight-loss and fat-burning supplement reported to increase energy, speed fat loss, and boost mood in a safe and legal manner.
Skald is claimed to be a natural weight loss pill, with benefits of energy and fat loss, improved oxygen intake during exercise, elevated mood, and appetite control.
It contains caffeine anhydrous, N-acetyl tyrosine, green tea leaf extract, juniper berry extract, white willow bark extract, Verbascum thapsus leaf powder, elecampane root powder, and Bioperine black pepper fruit extract.
Skald was designed to replace other stimulant-based weight-loss products known as ECA stacks that were banned in 2004.
The ECA stack stands for ephedrine, caffeine, and aspirin, a stimulant combination that was popular in the 1990s and early 2000s for weight loss and bodybuilding.
But you may wonder, why isn't this ECA stack popular now? In 2004, the FDA banned supplements containing ephedrine alkaloids because they presented an unreasonable health risk. (1)
Ephedrine alkaloids mimic the effects of epinephrine and norepinephrine and generally raise blood pressure and increase heart rate.
This, in turn, increases the risk of death from heart failure and arrhythmia. These products were found to increase the risk of stroke and heart attack.
As you can see, the FDA had a solid reason for banning ECA stacks. Since then, companies have worked on formulations to mimic the ECA stack without the severe side effects.
The creators behind Skald are BELDT Labs, a formulator and manufacturer of products geared towards bodybuilding and sports nutrition.
I found limited information about the scientists behind BELDT Labs and little transparency about the company's background.
Taking Skald as a weight-loss and fat-burning supplement is simple. A full dose of Skald is two capsules daily, taken with water.
The first capsule should be taken 15–30 minutes before breakfast and the second capsule taken 5–6 hours later. Users can take up to 3 capsules daily, with the first two capsules taken before breakfast.
Evaluation of Ingredients
Skald contains a proprietary blend of ingredients amounting to 356 mg per capsule. If you take a full two-capsule dose of Skald, this blend provides 712 mg of active ingredients.
N-Acetyl-Tyrosine
Tyrosine is an amino acid that is important in the synthesis of dopamine and norepinephrine.
In a 2015 review, some studies were found to support the use of tyrosine supplementation for enhancing cognitive performance in healthy individuals during short-term stressful situations or mentally demanding situations, but not for improving physical performance. (2)
A recent 2019 study found that a supplement containing L-theanine, caffeine, and tyrosine was able to increase movement accuracy in collegiate athletes, but no other performance measures were improved compared to placebo. (3)
Summary
N-Acetyl-Tyrosine is an amino acid that has the potential to help cognitive performance during stress and movement accuracy but does not have much research supporting use for improving physical performance.
Green Tea Leaf Extract
Green tea extract contains caffeine and catechins, which may help with energy burning and weight loss.
Catechins belong to a group of antioxidants called polyphenols and are present in higher amounts in green tea compared to black tea.
In a 2017 review, studies suggested that catechins stimulate thermogenesis (increased energy expenditure above basal metabolic rate) and brown fat oxidation, especially when combined with caffeine. (4)
The research on the effectiveness of green tea catechins alone on energy expenditure is currently limited.
Polyphenols present in green tea may also inhibit the digestion of fats in the body. (5)
Summary
The green tea extract in Skald contains catechins and caffeine, which can stimulate energy burning, fat burning, and reduce fat digestion.
Bitter Orange Fruit Extract
Bitter orange extracts contain p-synephrine, a protoalkaloid molecule that is structurally similar to ephedrine.
This extract is commonly used for weight loss, sports performance, mental focus and cognition, energy enhancement, and appetite control. (6)
Synephrine activates several types of adrenergic (excitatory) receptors, which contribute to fat burning and thermogenesis. (7)
Synephrine in commonly used amounts in supplements and foods is generally considered safe. (6)
In a small 2018 study, healthy subjects taking a supplement containing either p-synephrine, caffeine, or both p-synephrine and caffeine had increased fat oxidation during exercise compared to placebo. (8)
Summary
Bitter orange extract contains p-synephrine, a molecule similar to ephedrine but generally considered safe. This ingredient can activate fat burning and thermogenesis alone or when combined with caffeine.
Caffeine Anhydrous, 110 mg per capsule
Research supports caffeine to promote reductions in weight, BMI, and weight loss and help with weight maintenance. (9, 10)
Consumption of caffeine may acutely suppress appetite if ingested between 0.5 to 4 hours before a meal, but more research is needed on this effect. (11)
In a 2015 review, caffeine was found to potentially improve mood and cognition when provided in moderate dosages. (12)
Caffeine has a synergistic effect with compounds including acetylsalicylic acid and catechins from green tea leaf extract. Still, the research is mixed on whether caffeine has a synergetic relationship with p-synephrine from bitter orange fruit extract. (8)
Summary
Caffeine may suppress appetite and help weight loss, improve mood and cognition if given in moderate doses. It can also increase the activity of acetylsalicylic acid (aspirin) and the catechins from green tea extract.
White Willow Bark Extract
The compound acetylsalicylic acid, commonly known as aspirin, is derived from white willow bark.
Acetylsalicylic acid is used as a pain-reliever, anti-inflammatory drug, and antiplatelet agent. (13)
Acetylsalicylic acid was found in limited research to enhance the actions of ephedrine and caffeine. It was considered the secret behind the weight loss power and energy stimulation of the ECA stack. (14)
More recent analysis suggests that the anti-inflammatory action of acetylsalicylic acid from white willow bark reduces pain perception and increases mobility, exercise performance, and may improve the likelihood of following dietary goals. (15)
Summary
White willow bark extract contains an aspirin-like compound that may enhance the energy-stimulating and fat-burning activities of ephedrine and caffeine. Research also suggests that white willow bark extract's anti-inflammatory effects may help improve exercise performance and achievement of dietary goals and exercise performance.
Juniperus Communis Extract
Juniper berry is the seed cone from the juniper tree, which grows in parts of Europe, Asia, and North America.
The active compounds in juniper berry are meant to mimic the effects of DMHA (dimethylhexylamine, also known as Octodrine), an amphetamine-like stimulant marketed as a pre-workout and fat burner. (16)
DMHA was created initially as a nasal decongestant but became repurposed as a stimulant after other stimulants like DMAA and AMP Citrate were banned by WADA and the FDA. (17)
Even DMHA has its risks by causing adverse stimulant-related side effects that may last 6–8 hours after onset.
A 2008 animal study suggests that juniper extract (from Juniperus chinensis) may reduce fat accumulation in the body, increase fat burning in visceral adipose tissues and increase AMP-kinase protein activation. (18)
Activation of AMP-kinase protein can help regulate appetite and energy metabolism. (19)
Juniper berry extract appears to limit the activity of pancreatic lipase, which can decrease fat digestion. (20)
Juniper extracts have strong antioxidant activity and can be protective for several organ systems. (21)
It may support gut health, significantly inhibit aspirin-induced gastric ulcers, and juniper essential oil is reported to act as a diuretic in folk medicine.
There isn't any solid research that supports juniper berry improving nutrient digestion or the absorption of caffeine, though these are benefits quoted by some natural health websites.
Aromatherapeutic treatment for dermatological conditions suggests that juniper essential oil is beneficial for the treatment of cellulite. (22)
Summary
Juniper berry extract is a common replacement for banned or limited amphetamine-mimicking supplements such as DMAA, Octodrine, and AMP Citrate. Juniper does not have any human clinical studies showing its effectiveness in supporting weight loss. However, preliminary studies show that juniper extract can be helpful for metabolism, fat loss, appetite, and diuretic purposes.
Verbascum Thapsus Leaf Powder
Mullein (Verbascum thapsus) is a medicinal plant considered to loosen and remove the excess mucus in the respiratory tract, improve respiratory function, and reduce inflammation.
Various plant parts from mullein have antioxidant properties. In traditional medicines around the world, mullein has been historically used in respiratory-related ailments. (23)
Summary
Verbascum thapsus leaf powder has historical use as an herbal remedy for respiratory function, but no clinical trials exist to demonstrate it. Therefore, it is hard to tell if this ingredient is effective in Skald's formula.
Elecampane Root Powder
Elecampane is a sunflower-like flower from the aster family, originally grown in Europe and Asia.
Elecampane root is used in traditional medicines to treat respiratory conditions, acts as an expectorant, and is reported to have antioxidant properties. (24, 25)
Clinical research on the effectiveness of elecampane for lung health and the treatment of conditions is limited.
Summary
Elecampane root powder is used in traditional medicine for respiratory conditions and may have antioxidant properties, but little research supports its reported benefits.
Bioperine Black Pepper Fruit Extract
Bioperine is a standardized piperine extract from black pepper and is known as a compound that increases the bioavailability (the amount that is active in the body) of other nutrients. (26)
Research supports Bioperine to be effective in increasing the absorption of nutraceuticals such as curcumin. Still, I did not find any research on the interactions of Bioperine on any of the other ingredients in Skald.
Animal studies suggest that piperine may help improve mood, but no human trials confirm this benefit. (27)
Summary
Bioperine is an extract from black pepper that can increase the absorption of certain nutrients, but there is no research linking Bioperine with aiding the absorption of any of the ingredients within Skald. There is also limited research on its potential benefits for mood.
Support for Claimed Benefits
Here is our summary of the available support for the claimed benefits of Skald Oxydynamic Fat Scorcher, based on the available studies:
Energy boosting

4

/5
Fat loss

4

/5
Respiratory support

1

/5
Elevated mood

3

/5
Appetite control

3

/5
Most ingredients in Skald have randomized clinical trials to show efficacy for helping weight loss and fat burning.
There is no strong or consistent evidence demonstrating the claimed benefits for some ingredients for mood and appetite.
Respiratory support ingredients rely on folk medicine and do not have any clinical trials showing efficacy for respiratory health.
Overall, some ingredients in Skald primarily rely on animal or lab studies to determine benefits without proof of effectiveness in humans.
Side Effects, Safety, and Dosage
A full dose of Skald is two capsules daily, taken with water. The manufacturers recommend taking the first capsule 15–30 minutes before breakfast and the second capsule 5–6 hours later.
However, you should assess your tolerance to this supplement before taking a full dose.
To begin, take one capsule on an empty stomach approximately 15–30 minutes before eating breakfast.
If you do not experience any side effects to Skald (such as increased heart rate, dizziness, headache, and other symptoms related to taking stimulants), then this means that you can likely tolerate this supplement.
You can then try a second capsule approximately 5–6 hours later.
The maximum dosage of Skald that you can take daily is three capsules per day – two capsules in the morning before breakfast and one capsule 5–6 hours later.
Skald is a product that needs to be cycled. After every six weeks of continuous use, it is suggested to cycle off of Skald for at least two weeks.
Many of the side effects of taking Skald may come from its stimulant ingredients.
Skald contains both caffeine anhydrous and green tea extract, which are sources of caffeine.
Caffeine anhydrous is a dehydrated and highly concentrated form of caffeine, which means that you can be more likely to exceed recommended daily doses of caffeine.
The FDA warns against excessive amounts of caffeine and recommends limiting caffeine intake to no more than 400 mg daily (an equivalent to 3 or 4 cups of coffee). (28)
Consuming Skald with other caffeine-containing beverages, foods, or supplements like coffee, tea, soda, or chocolate may cause you to exceed daily caffeine recommendations and potentially result in adverse side effects.
Common side effects of caffeine may include increased heart rate, insomnia, dizziness and lightheadedness, headache, diarrhea, feelings of anxiety or agitation, or upset stomach. (29)
Caffeine toxicity can happen if you rapidly consume 1000 mg, and higher doses have been associated with seizures and even death. (29)
If you experience any of these symptoms, this may indicate poor tolerance to Skald (or other thermogenic supplements containing stimulants).
When taken together, p-synephrine and caffeine may increase heart rate and blood pressure, though more research needs to be done to be conclusive. (30, 31, 32)
Taking high doses of green tea extract over 800 mg can lead to liver failure in rare cases. Though the exact amount of green tea extract is not listed, it is likely in a dose that won't cause adverse side effects. (33)
In a clinical trial, taking doses of 1,000 mg theobromine caused headaches, nausea, and vomiting in some individuals. However, Skald's proprietary blend is small enough that it likely does not contain enough theobromine to cause these symptoms. (34)
Elecampane is noted to cause a reaction in individuals with a history of allergic contact dermatitis or eczema.
In one case, a man developed oral mucosal lesions after three months of having a mouthwash product containing elecampane. (35)
White willow bark should be avoided in individuals with an aspirin allergy and children under 16 years due to the potential for causing Reye syndrome. (15)
People with a history of gastritis, diabetes, stomach ulcers, asthma, or hemophilia should also avoid white willow bark.
White willow bark may also interact with medications, including anticoagulants, beta-blockers, diuretics, and NSAIDs.
Long-term intake of juniper berry at high doses may affect blood pressure, increase the risk of hypoglycemia, cause kidney problems, and irritate the gut. In addition, Juniper berry may stimulate uterine contractions and cause miscarriage. (21)
BELDT Labs notes that all of their products are manufactured solely through GMP-certified labs, but no additional third-party testing of this product is done.
They also claim that all of their raw materials for the supplements are vigorously inspected using lab analysis.
Do not take Skald if you are pregnant or nursing. This supplement is only intended for use by healthy adults over 18 years of age.
I recommend speaking with your doctor before taking any dietary supplements to see if it is safe for you to start.
Stop taking this product and consult your physician if you experience any adverse effects.
Cost and Where to Buy
Skald Oxydynamic Fat Scorcher is available in various bundles on the BELDT Labs website:
1 bottle: $49
3-bottle bundle: $83.30 ($41.65 per bottle)
6-bottle bundle: $117.60 ($39.20 per bottle).
If you subscribe to a shipment of Skald, you can save an additional 10% on your purchase, regardless of which bundle you choose.
BELDT Labs also offers multi-product bundles or "stacks" from their supplement line, many of which include Skald. Consumers who buy stacks can save 15% overall on their purchase.
Skald is also available for purchase on Amazon through BELDT Labs's storefront or GNC for $49.99 per bottle.
Products can only be returned if purchased through the BELDT Labs website within 60 days for a full refund. Other return policies are per individual retailers.
Many thermogenic supplements are around $30, so Skald is slightly more expensive than alternative products available on the market, but it is not the most expensive out there.
How Skald Compares to Alternatives
Skald is a unique thermogenic supplement that not only targets fat loss and energy-boosting but is one of the few that also tries to support mood and respiration.
However, there is limited research supporting the benefits of some of these ingredients to support mood and respiratory health.
If these ingredients are effective, then they may help improve the work capacity of the lungs during intense exercise and allow individuals to have longer exercise sessions. (36)
An alternative supplement to Skald is Instant Knockout Fat Burner. Its formula is focused solely on areas related to metabolism and has stronger research backing the claims of its ingredients.
However, one of the biggest concerns about Instant Knockout is its formula containing several sources of caffeine, which some may not tolerate.
Alternatively, there are stimulant-free fat burners on the market that could be a better choice for those sensitive to caffeine or who want to get their caffeine from foods and beverages like coffee.
Some available stimulant-free fat burners include Active PK and Transparent Labs Fat Burner Stim-Free.
Summary
Skald is unique from other thermogenic supplements by addressing mood and respiratory health, but there are alternatives that have better-researched ingredients or are stimulant-free.
Frequently Asked Question About Skald
How does Skald Oxydynamic Fat Scorcher work?
Skald works by essentially mimicking the action of ECA stack and amphetamine-like supplements to increase energy and fat burning and decrease fat digestion.
What ingredients are in Skald?
The active ingredients of Skald are caffeine anhydrous, N-acetyl tyrosine, green tea leaf extract, juniper berry extract, white willow bark extract, Verbascum thapsus leaf powder, elecampane root powder, and Bioperine black pepper fruit extract.
When should I take Skald?
A full dose of Skald is two capsules daily, taken with water. The first dose should be taken 15–30 minutes before breakfast, and the second dose taken 5–6 hours afterward.
How long can I take Skald?
Skald is a supplement that needs to be cycled to achieve the best results. You can take Skald continuously for six weeks, then cycle off Skald for two weeks before starting again.
How much caffeine does Skald contain?
Skald contains 110 mg of caffeine anhydrous per capsule or 220 mg total per 2-capsule dose. Green tea extract may contain extra caffeine, but there was no information about the potential caffeine this ingredient could contribute.
Are there any potential side effects from taking Skald?
The most likely side effects of taking Skald are from caffeine, including increased heart rate, insomnia, dizziness and lightheadedness, headache, diarrhea, feelings of anxiety or agitation, or upset stomach.
Other ingredients may cause similar side effects, cause allergic reactions, or interact with certain medications.
Who should use Skald?
Skald is for individuals who want support in losing fat and building a lean physique. Skald is not for anyone who is pregnant or breastfeeding.
The Bottom Line
Overall, Skald Oxydynamic Fat Scorcher's ingredients live up to their energy boosting and fat loss claims, but there is still much to be desired.
Despite being reported to be a safe and natural version of an ECA stack, there still appear to be cardiac risks (elevated blood pressure and heart rate) involved with taking a stimulant-based fat and weight loss supplement.
Skald has too many ingredients that are stimulants or try to mimic the effects of stimulants, which raises my concern for serious side effects.
Even more, many ingredients have limited clinical research to confirm their benefits in humans.
That being said, this product is for people who want to lose fat and get the benefits of banned weight loss supplements with the potential of decreased side effects.
This supplement is not for people looking for modest weight loss, have heart conditions, or who are sensitive to caffeine or stimulants.
As a registered dietitian and health professional, I would not recommend this product due to the potential risks.
If you are still interested in trying out Skald Oxydynamic Fat Scorcher, please consult your doctor before starting this supplement.
Thanks for your feedback!
In a few words, please tell us how this article helped you today.
Please let us know how we can improve this article by selecting your concern below.
Thank You! We appreciate your feedback.
*
Please select at least one topic:
Please Note: We cannot provide medical advice. This feedback will help us continue improving your user experience on WellnessVerge.
Please Note: We cannot provide medical advice. This feedback will help us continue improving your user experience on WellnessVerge.
At WellnessVerge, we only use reputable sources, including peer-reviewed medical journals and well-respected academic institutions.