WellnessVerge is reader-supported. We may earn a commission when you make a purchase through the links on this page. Learn more about our process here.
Why You Can Trust Us
Every article and review on WellnessVerge is thoroughly researched and fact-checked by licensed health professionals. Our editorial team is made up of registered dietitians and medical doctors.
Every piece of content is also medically reviewed to ensure accuracy and alignment with sound scientific evidence and medical consensus. We only use peer-reviewed journals and reputable medical sources to form our conclusions and recommendations.
We operate with total editorial independence, and our editorial policies ensure that your well-being comes first. Based on our rigorous research, we only recommend products that are worth considering. We always disclose any ads or partnerships with brands featured on our site.
SKALD Fat Scorcher Review: May Work, But Falls Short in Other Ways
SKALD may increase energy levels and fat burning, but due to their lack of transparency, it is impossible to conclude that with any certainty. It is also priced similarly to other fat burners, but alternative brands offer higher-quality products.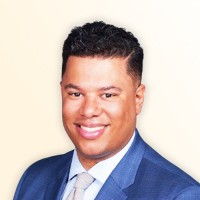 Medically Reviewed by
Anthony Dugarte, MD
Medical Reviewer
Anthony Dugarte, M.D., C.S.C.S. is a health and wellness writer and medical content reviewer. In addition to dedicating the last 8 years to medical research, Dr. Dugarte also has more than a decade of experience in strength and conditioning, nutrition, and rehabilitative exercise, as well as authoring and reviewing health and wellness-related content.

Key Takeaways (TL;DR)
SKALD may be used to enhance your workout and exercise routine.
Although some of the ingredients in SKALD may support energy, focus, mood, and fat-burning, the brand uses a proprietary blend of ingredients without disclosing individual amounts, which raises questions on effectiveness.
There is a lot of caffeine content in this supplement which may be a safety concern for those sensitive to caffeine or who are already consuming a lot of it from other sources throughout the day.
As with any fat-burning supplement, SKALD is not meant to replace a healthy diet or active lifestyle.
What to Like About SKALD
SKALD is similarly priced to other fat-burning supplements.
The company provides a consumer-friendly 60-day money-back guarantee, even on open products.
SKALD has relatively positive customer reviews on GNC (but mixed on Amazon).
Important Considerations
Except for caffeine, the individual amounts of ingredients are not listed on the label due to a proprietary blend, making it difficult to evaluate safety and effectiveness.
There is no information about the brand or the team's expertise.
The company does not provide any information on third-party testing.
The supplement's high caffeine content may pose a safety concern for some people.
You're required to cycle off the product every 6 weeks for 2 weeks.
SKALD at a Glance
SKALD Oxydynamic Fat Scorcher is a weight-loss and fat-burning supplement designed to increase energy, speed fat loss, suppress appetite, and boost mood safely and legally.
The creators behind SKALD are BELDT Labs, a formulator and manufacturer of products geared toward bodybuilding and sports nutrition.
SKALD was designed to replace other stimulant-based weight-loss products known as ECA stacks that were banned in 2004 by the FDA due to the safety risk they imposed. (1) The ECA stack stands for ephedrine, caffeine, and aspirin. This stimulant combination was popular in the 1990s and early 2000s for weight loss and bodybuilding.
SKALD instead used white willow bark, caffeine, and bitter orange fruit extract in their formulation to naturally mimic the effects of ECA stack. However, due to ongoing safety concerns, BELDT removed the bitter orange fruit extract from its ingredient label.
How to Take
Each bottle contains 60 capsules. BELDT recommends taking 1 SKALD capsule on an empty stomach about 15–30 minutes before breakfast and then, as an option, taking an additional one 5–6 hours after. Once you see how you respond to SKALD, the company states you can take an additional capsule in the morning, bringing your total dose to 3 capsules daily.
Research on SKALD's Ingredients
Most ingredients in SKALD have randomized clinical trials to show efficacy for helping weight loss and fat burning. However, the ingredients the company claims improve breathing mostly rely on folk medicine, and no clinical trials show they're beneficial. Additionally, the ingredients in this supplement are part of a proprietary blend, so we don't know the exact amounts of each ingredient and whether they are in adequate doses.
Below we'll break down each of the ingredients in more detail.
White Willow Bark
White willow bark is extracted from the willow tree. Studies show that willow bark extract may act as an anti-inflammatory to help relieve joint and back pain. Because of its anti-inflammatory properties, white willow bark has been widely used to help improve exercise performance and achieve dietary goals. However, no research shows that white willow bark can aid in weight loss directly. (2, 3)
White willow bark extract contains an aspirin-like compound (salicin) that may enhance the energy-stimulating and fat-burning activities of ephedrine and caffeine, designed to mimic the effects of the ECA stack, which was initially intended to help with weight loss and energy stimulation. (4)
Caffeine Anhydrous
A daily serving of SKALD contains 220 mg of caffeine (equivalent to over 2 cups of coffee). Research supports caffeine to promote reductions in weight, BMI, and weight loss and help with weight maintenance. (5, 6) Additionally, a study shows that consuming caffeine may acutely suppress appetite if ingested between 0.5 to 4 hours before a meal. Still, more research is needed on this effect. (7)
Green Tea Leaf Extract
Green tea extract contains caffeine and catechins, which may help with energy and weight loss. Catechins belong to a group of antioxidants called polyphenols, which studies have shown can block fat absorption. (8)
Other studies pointed out that catechins and caffeine may synergistically help you burn more calories and body fat. (9)
Juniper Berry (Juniperus Communis Extract)
Juniper berry is the seed cone from the juniper tree, which grows in parts of Europe, Asia, and North America. The makers of SKALD claim that juniper berry is meant to mimic the effects of DMHA (dimethylhexylamine, also known as Octodrine), an amphetamine-like stimulant marketed as a pre-workout and fat burner. However, no research can confirm this.
While there is some emerging research on juniper berry's health benefits, including it being an anti-inflammatory, there are no studies on its benefits associated with weight loss, energy, or exercise performance.
Elecampane (Inula helenium)
Elecampane is a sunflower-like flower from the aster family, originally grown in Europe and Asia. Elecampane root powder has been used in traditional medicine for respiratory conditions. It may have antioxidant properties, but very little modern-day research supports its use to help you breathe better, as the makers of SKALD claim. (10, 11)
Mullein (Verbascum Thapsus)
Mullein (Verbascum thapsus) is a medicinal plant considered to loosen and remove the excess mucus in the respiratory tract, improve respiratory function, and reduce inflammation. It has been growing commercially in recent years for its ability to provide benefits. However, much like elecampane, there isn't much modern-day research demonstrating its ability to treat respiratory issues. (12)
N-Acetyl L-Tyrosine
N-Acetyl L-Tyrosine is a non-essential amino acid that acts as a building block for the brain chemicals responsible for making us feel good and alert. Studies have shown that supplementing with L-Tyrosine enhances cognitive performance and alertness and supports mood during stressful situations. (13, 14)
There are no studies that show L-Tyrosine directly promotes weight loss. However, in theory, if it does help alleviate stress and support mood, it may result in reduced food intake and stress eating, leading to weight management support.
BioPerine (Black Pepper Extract)
BioPerine is an extract from black pepper that can increase the absorption (bioavailability) of certain nutrients, including plant compounds. Specifically, this ingredient is commonly used in supplements to help increase the absorption of curcumin and other nutrients. However, no research indicates that BioPerine can help better absorb the ingredients specifically used in SKALD.
Safety Considerations
As mentioned, each SKALD capsule contains 110 mg of caffeine, bringing you to 220–330 mg of daily caffeine intake if you take 2–3 capsules daily. According to the FDA, the maximum recommended amount of caffeine is 400 mg. (15)
Consuming SKALD with other sources of caffeine (coffee, tea, supplements) may cause you to exceed daily caffeine recommendations and potentially result in adverse side effects.
Also, this supplement is not appropriate if you are pregnant, breastfeeding, or known to have a history of allergies (as some ingredients, like elecampane, may cause a reaction).
Consult your physician before taking SKALD — especially if you have any known pre-existing conditions or allergies.
Pricing and Buying Options
SKALD Fat Scorcher is available on the brand's website at the following prices:
| Quantity | One-Time Purchase | Subscription |
| --- | --- | --- |
| 1 Bottle | $49 | $44.10 |
| 3 Bottles | $125 ($41.65/bottle) | $112.47 ($37.49/bottle) |
| 6 Bottles | $235 ($39.50/bottle) | $211.68 (35.28/Bottle) |
BELDT Labs offers a 60-day money-back guarantee on all orders minus shipping and handling. You must return the used and unused bottles to receive the full refund. The company offers free shipping if you order in bundles of 3 or 6 bottles. Otherwise, a single bottle (with or without a subscription) will run you around $5 per shipment.
Additionally, SKALD is sold on Amazon and GNC for $49 per bottle. GNC gives you the option to subscribe, bringing your bottle cost down to $45.
How SKALD Compares to Alternatives
The weight loss supplement market is crowded with many brands claiming their formula is unique and proven to work. But how should a consumer choose?
To start, it is important to understand that most weight loss supplements have not been clinically tested in their specific formulation. Their claims for effectiveness are solely based on the studies on the individual ingredients they contain. So in that respect, all brands are on equal footing.
The biggest difference between the brands is based on the following attributes:
Ingredients: Most weight loss ingredients do not have strong evidence to indicate significant long-term weight loss. However, some ingredients have stronger evidence for short-term weight loss than others. And some ingredients don't have much support at all. SKALD's ingredients have some evidence for increasing energy and burning fat and very little support for other claims. There are better alternatives available, which we list below.
Safety: Weight loss supplements usually come with considerable risks, mostly due to stimulant ingredients, allergic reactions, and medication interactions. It is not uncommon for stimulant-containing supplements (like SKALD) to cause caffeine-related side effects, but taking SKALD increases this risk because it has the highest caffeine dosage.
Transparent Labeling: By far, this is the biggest differentiator among brands. Some brands provide the amount of each ingredient and active component, making it possible to accurately evaluate the safety and effectiveness of the supplement. Other brands, like SKALD, group ingredients into a proprietary blend and only indicate the total amount of the blend (not individual ingredients) — making it impossible to evaluate the supplement with any certainty. When it comes to weight loss supplements, we recommend avoiding proprietary blends. Two of the alternative brands we recommend below have transparent labels.
Third-Party Testing and Certification: This helps to verify that the supplement contains what it says it does and is not contaminated with heavy metals, pesticides, and bacteria. SKALD does not provide any information in this area. When we tried to contact their customer service, we were not offered any evidence. Both SKALD alternatives we list below have third-party testing and provide certificates for composition.
Brand Reputation: Very little information is provided about SKALD as a company and the team involved with product formulation. We advise you to purchase supplements where more is known about the brand and the people behind it. In addition, SKALD has glowing consumer reviews on its website (average 5-star rating), but not a single 1-star or 2-star review. If you compare the reviews of SKALD on Amazon (average rating 3.4) and GNC (average rating 4.3), you will quickly find negative reviews that tell a different story.
Based on these factors, here is a summary of how SKALD compares to two stimulant-containing alternatives:
| | SKALD Fat Scorcher | Transparent Labs Fat Burner | Legion Phoenix Fat Burner |
| --- | --- | --- | --- |
| Uses | Suppresses appetite, increases metabolism and fat burning, promotes energy, improves mood, provides respiratory support | Suppresses appetite, increases metabolism and fat burning, promotes energy and focus | Controls hunger and cravings, increases metabolism and fat burning, promotes focus |
| Ingredients | Caffeine anhydrous, N-Acetyl L-tyrosine, Green tea leaf exctract, Juniper berry extract, White willow bark, Verbascum thapsus leaf powder, Elecampane root powder, BioPerine® black pepper extract | Green tea leaf extract, Forslean, Natural caffeine (from green coffee bean), L-theanine, Red pepper extract, Black pepper extract | Vitamin B6 and B12, Iodine, Caralluma Fimbriata, Forskolin, Caffeine anhydrous, 5-HTP, L-DOPA, Grains of paradise, Fucoxanthin, Black Ginger |
| Proprietary Blend | Yes | No | No |
| Highlights | Highest evidence for energy and fat burning. Lack of transparency in labeling makes it impossible to evaluate benefits and safety with any certainty. | Strongest evidence for green tea leaf extract and forslean to suppress appetite, increase metabolism, and burn fat. Transprent label shows effective doses of ingredients. | Strongest evidence for caralluma fimbriata and forskolin to suppress appetite, increase metabolism, and burn fat. Transprent label shows effective doses of ingredients. |
| Safety Concerns | Possibe stimulant side effects due to caffeine content. White willow bark may cause allergic reaction in some people. | Possibe stimulant side effects due to caffeine content. Forskolin may lower blood pressure or increase heart rate. | Possibe stimulant side effects due to caffeine content. Forskolin may lower blood pressure or increase heart rate. |
| Daily Dose | 1–2 capsules in the morning and 1 capsule in the afternoon (2–3 total) | 2 capsules twice per day (4 total) | 3 capsules in the morning |
| Total Caffeine Amount | 330 mg | 250 mg | 200 mg |
| Regular Price | $49 (20–30 day supply) | $54.99 (30-day supply) | $49.99 (30-day supply) |
| Cost per Day | $1.63–$2.45 | $1.83 | $1.66 |
| Return Policy | 60-day money-back guarantee, including open bottles, minus shipping | 30-day returns on unopened products, or store credit on opened products | 30–90 day money-back guarantee, including open bottles, no need to ship it back |
| Brand Reputation | Very little is known | Excellent | Excellent |
| Testing and Certification | No information provided | Third-party tested, Certificates of analysis and composition provided | Third-party tested, Certificate of analysis provided, NSF-certified facilities |
| Purchase | Shop on Amazon | Shop on Transparent Labs | Shop on Legion Athletics |
How to Choose
Option 1 – Stimulant-Containing Supplement: SKALD falls short when it comes to transparent labeling, third-party testing, and brand reputation. Transparent Labs and Legion offer better alternatives. Legion is slightly less expensive, requires you to take it only once a day, and has a better return policy, so it may be a good place to start. In addition, Transparent Labs and Legion have different formulations, so experimenting to see which one your body responds to better makes sense as well.
Option 2 – Stimulant-Free Fat Burners: If you want to avoid the side effects of caffeine, both Transparent Labs and Legion offer fat burner options without caffeine. See our comparison of stimulant-free weight loss supplements here.
Option 3 – Try a Glucomannan Supplement: Glucomannan is a water-soluble fiber that creates a feeling of fullness and reduces appetite. Some studies show that it leads to short-term weight loss. If you want to try this mechanism of action, see our comparison of glucomannan supplements here.
Option 4 – Try Intermittent Fasting: If you want to avoid a supplement altogether but need to break through your weight loss plateau or need extra help to achieve your weight loss goal, intermittent fasting is a proven option.
Thanks for your feedback!
In a few words, please tell us how this article helped you today.
Please let us know how we can improve this article by selecting your concern below.
Thank You! We appreciate your feedback.
*
Please select at least one topic:
Please Note: We cannot provide medical advice. This feedback will help us continue improving your user experience on WellnessVerge.
Please Note: We cannot provide medical advice. This feedback will help us continue improving your user experience on WellnessVerge.
At WellnessVerge, we only use reputable sources, including peer-reviewed medical journals and well-respected academic institutions.