Evidence Based Research
Our editorial team is made up of expert registered dietitians with extensive, real-world clinical experience who are highly trained in evaluating clinical research.
Leanbean Review: Is It Safe and Effective for Weight Loss?
Leanbean is a women's fat-burning supplement that contains a few ingredients with some evidence for supporting healthy weight maintenance. However, it also contains several ingredients that lack evidence and have safety concerns.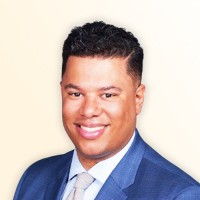 Medically Reviewed by
Anthony Dugarte, MD
Medical Reviewer
Anthony Dugarte, M.D., C.S.C.S. is a health and wellness writer and medical content reviewer. In addition to dedicating the last 7 years to medical research, Dr. Dugarte also has more than a decade of experience in strength and conditioning, nutrition, and rehabilitative exercise, as well as authoring and reviewing health and wellness-related content.
WellnessVerge is reader-supported. When you make a purchase through links on this page, we may earn a commission. Learn More

Pros

Displays a clear list of ingredients.
Contains a few ingredients with moderate evidence of supporting metabolism for healthy weight management.
Suitable for vegan and gluten-free diets.

Cons

Requires a high maintenance daily dosing routine that's likely not sustainable for most people.
Contains several ingredients that lack clear purpose or evidence from human trials and at least one that may carry risk of liver toxicity.
Does not bear a third-party testing seal.
What Is Leanbean?
Leanbean Fat Burner is a capsule supplement designed to promote fat loss for women.
It claims to be a natural, stimulant-free way to reduce appetite, increase metabolism, and burn fat.
All you have to do is take six capsules per day, divided into three doses of two capsules before each meal.
There are 12 ingredients in Leanbean Fat Burner, designed to work together to help you achieve your fat loss goals.
This includes antioxidants, vitamins, minerals, and substances intended to boost energy and support weight loss.
Unlike some other fat-burning products, Leanbean places most of its focus on appetite regulation as part of the reason it helps promote fat loss.
Many of the ingredients it contains have been studied for their appetite-suppressing potential.
On their website, the first thing I notice is that the product preys on women's physical insecurities by using phrases like "Empowers you to burn stubborn fat and finally achieve your body goals" to describe why one should use it.
Of course, this isn't surprising given the nature of the product.
It says that by adding Leanbean to your routine, you can work harder to achieve a "fit, firm physique" that includes a flat and firm tummy, toned arms and legs, and firmer, rounder glutes.
The product is endorsed by Bree Kleintop, an ex-pro surfer and model.
Does It Work? Evaluation of Ingredients
While the manufacturers outline the basics of each ingredient in Leanbean, including their roles in weight loss and fat metabolism, they don't provide links to scientific evidence behind them.
I'm unsure what makes this product designed specifically for women besides the pink label. Unfortunately, there's no information regarding why the ingredients in Leanbean aren't intended for use by men.
Here's what research I could find about ingredient effectiveness concerning weight loss and appetite suppression.
The ingredient amounts listed are per 2-capsule serving of the product. However, note that the manufacturers direct consumers to take six capsules per day.
Glucomannan, 1,000 mg
Glucomannan is considered a dietary fiber obtained from the roots of the konjac plant, which is native to parts of Southeast Asia, China, and Japan.
It's often sold as a laxative supplement because of its ability to help alleviate constipation. (1)
Glucomannan is also the main ingredient in shirataki noodles, a very low-calorie Asian pasta often used to promote weight loss in western cultures.
It can support weight loss because it offers a satiating effect while contributing only a handful of calories per serving.
Plus, glucomannan is an insoluble fiber, which means it remains largely undigested as it passes through your body.
Instead, it attracts and absorbs water from your intestines, which has a filling and appetite-suppressing effect.
Glucomannan has been studied for weight loss effects for a long time. For instance, an old clinical trial from 1984 found that 500 mg of glucomannan, taken twice daily, was helpful for promoting weight loss among obese individuals – even when no other lifestyle changes were made. (2)
Another review from 2005 on preliminary research states that 2–4 grams of glucomannan per day could result in significant weight loss among obese adults by promoting satiety and fat loss through stool. (3)
However, more recent research doesn't seem to support this as strongly.
In a 2013 randomized controlled trial, 53 participants, aged 18–65 years and with a BMI of 25–35 kg/m², were given 1.33 grams of glucomannan or placebo with 8 oz of water before each of three meals per day.
Researchers found that, while glucomannan was well tolerated with no significant side effects, no difference in weight loss was seen between the intervention and placebo groups after eight weeks. (4)
And in a 2014 systematic review and meta-analysis of 9 randomized clinical trials, researchers concluded that evidence was lacking in using glucomannan for weight loss. (5)
Summary
Though it appears to be low-risk for side effects, there is currently not enough evidence to support the use of glucomannan for long-term weight loss.
Choline, 27.5 mg
Choline is an essential compound for fat transport and metabolism. It helps prevent fat and cholesterol buildup in your liver.
Animal studies show that the addition of choline supplementation to a high-fat ketogenic diet can help prevent damaging fat accumulation in the livers of rats. (6, 7)
However, there's not much research on choline and fat metabolism relevant to weight loss.
A small 2014 study divided 22 female athletes into two groups, finding that those who took 1 gram of choline twice daily with a meal for one week before a competition experienced a more significant reduction in body weight and fat mass biomarkers compared to the control group. (8)
Interestingly, a 2018 randomized controlled trial assigned 510 overweight and obese individuals to one of four different diets of varying macronutrient composition for six months and followed changes in their blood metabolites – TMAO, choline, and l-carnitine. (9)
The authors found that participants who showed decreases in circulating choline experienced more significant improvements in fat loss and energy metabolism when on a calorie-restricted weight loss diet.
They concluded that a reduction in choline was a significant predictor of decreases in body fat composition. Furthermore, participants who experienced an increase in their circulating choline levels were 2.35-times more likely to fail to lose weight after two years.
This poses the question of whether adding choline to one's diet is helpful or harmful for fat and weight loss.
Summary
While choline is an essential nutrient, there is little human evidence to support that supplementing with it will help reduce body fat and promote weight loss.
Chromium Picolinate, 11.7 mcg
Chromium picolinate is a form of mineral chromium that is often used in supplements.
In a 2007 study published in the journal Nutrition, researchers found that daily supplementation of 200 mcg of chromium picolinate for 12 weeks did not independently influence changes in body weight or composition among 83 healthy women, compared to those given picolinic acid or a placebo. (10)
Even the combination of 400 mcg chromium picolinate with conjugated linoleic acid given daily for 12 weeks was ineffective for promoting diet and exercise-induced changes in weight or body composition among 35 young overweight women in a 2008 study. (11)
A 2010 randomized controlled trial found that daily supplementation of 1,000 mcg of chromium picolinate for 24 weeks had no effect on weight loss among overweight adults, even when paired with nutrition education. (12)
And a 2013 Cochrane review of nine randomized controlled trials involving a total of 622 participants concluded that there was no current, reliable evidence to support the efficacy or safety of chromium picolinate for weight loss among overweight or obese adults. (13)
Still, a 2018 review noted that chromium picolinate does appear effective for improving body composition by helping to maintain lean body mass. (14)
Summary
While chromium picolinate may help maintain lean body mass, the overwhelming majority of current research shows no evidence that it promotes weight loss or other changes in body composition.
Vitamins B6, 567 mcg; B12, 0.8 mcg; and Zinc, 3.7 mg
B vitamins and zinc are widely found in meat, fish, eggs, legumes, nuts, seeds, and leafy greens.
While these are essential micronutrients for overall health, whether they help with promoting fat loss or appetite suppression when taken in supplemental form is questionable.
However, B vitamins are known to help improve energy and focus and help fight fatigue, which is some of the goals of taking Leanbean. (15)
One animal study found that B vitamins helped reduce weight gain among rats on a high-fat diet by improving metabolism-related enzyme activities. (16)
In a 2018 randomized controlled trial, researchers examined whether combined BCAA and vitamin B6 supplementation would promote weight loss and improve body composition among 42 overweight and obese women. (17)
Participants received either 40 mg/day of B6 with 6 g/day BCAA or placebo for four weeks.
At the end of the study, it was found that neither placebo nor B6 and BCAA was effective in promoting weight loss, though the latter may help preserve lean muscle mass.
As for vitamin B12, some research has shown that deficiency of this nutrient may increase fat accumulation and risk for obesity. (18)
One animal study found that vitamin B12 deficiency resulted in pregnant mice experiencing a significant increase in body fat percentage. (19)
A 2018 animal study also found that when rats on a high-fat diet were given B vitamins, they gained less weight than the control group. They also experienced an increase in levels of enzymes involved in metabolism. (16)
Furthermore, some research has shown that higher blood levels of vitamin B12 are associated with a lower risk for obesity and that low B12 levels have the opposite effect. (20, 21)
As for zinc, a small 2019 study of 40 obese adults found that adding 30 mg/day of zinc supplementation for 15 weeks to a reduced-calorie diet was more effective than placebo in reducing anthropometric measurements, insulin resistance, appetite, and inflammation. (22)
Zinc deficiency is also considered a risk factor for obesity. (23)
Summary
While Vitamins B6, B12, and Zinc are all essential nutrients, there is little evidence to support that they play a significant role in helping reduce body weight. However, preventing deficiency of these nutrients may offer some protective benefit against body fat accumulation.
Green Coffee, 16.7 mg
Green coffee contains chlorogenic acid (CGA), which has been shown to be helpful in promoting weight loss in several animal studies. (24, 25, 26)
In general, CGA is considered to play significant roles in lipid and glucose metabolism regulation, and therefore may be helpful for the management and prevention of obesity. (27)
However, I found that human research on green coffee for weight loss is limited.
Participants in a 2018 randomized controlled trial were given 400 mg of green coffee bean extract (GCE) daily or a placebo.
The authors found that GCE seemed to help reduce systolic blood pressure, fasting blood sugar, insulin resistance, abdominal fat, and, possibly, appetite. (28)
A 2017 clinical trial also found that consuming 600 mg of CGA before sleep for five consecutive days could promote fat oxidation overnight, which was not experienced by those who did not consume any. (29)
Note that this is significantly more CGA than what's provided in a daily serving of Leanbean.
Summary
There is moderate evidence that green coffee may help promote fat loss, but most currently available human research uses doses higher than what's found in Leanbean.
Turmeric, 16.7 mg
Turmeric is a bright yellow powder that comes from a plant in the ginger family. It's most often used in Asian cooking to provide flavor and color, but turmeric has also been widely studied for its health benefits. (30)
Most of these, including its potential weight loss benefits, are related to the active component in turmeric, called curcumin.
The bioavailability of curcumin can be increased by 2,000% when paired with piperine, a compound found in black pepper.
Some lab studies indicate that curcumin may lower inflammatory markers often present in obesity and certain disease conditions, like metabolic syndrome. (31, 30)
A 2019 review of 21 studies involving 1,604 individuals found that curcumin could help reduce BMI, waist circumference, and weight while increasing the metabolism-regulating hormone adiponectin. (32, 33)
Significant improvements were mainly seen among individuals with metabolic syndrome and related disorders.
And a 2015 study among 44 adults found that those given 800 mg curcumin given twice per day, along with 8 mg piperine, experienced more weight loss and body fat reduction than the control group after 30 days. (34)
Summary
There is some evidence that turmeric may help support weight loss, but it's best used in conjunction with piperine for optimal bioavailability and appears to act primarily on inflammation.
Garcinia Cambogia, 33.3 mg
Garcinia cambogia is an Indian fruit. It contains the active component hydroxycitric acid (HCA), which can be extracted from its rind.
While the weight loss benefits of garcinia cambogia are attributed to its HCA content, the evidence is mixed for effectiveness. (35)
Some studies say it may help with short-term, small amounts of weight loss, while other studies have found it to be no more effective than placebo. (36, 37, 38, 39, 40)
For instance, a 2003 study found that supplementing garcinia cambogia extract containing 1,000 mg of HCA per day helped reduce abdominal fat accumulation among both men and women over 12 weeks, compared to the placebo group. (41)
However, it's important to note that 1000–1500 mg daily dosages used in studies showing weight loss are larger than the amount found in Leanbean. (38, 42)
Summary
The evidence remains mixed on the effectiveness of garcinia cambogia for weight loss, and benefits appear to require a much higher dose than is included in Leanbean.
Acai Berry, 6.7 mg
I'm unclear why the product contains acai, as the company only says that it "packs a powerful punch."
Acai is rich in antioxidants, but I didn't find any studies suggesting it plays a particular role in weight loss.
However, one 2011 uncontrolled pilot study found that taking açai pulp reduced certain markers of metabolic disease risk in overweight adults. The authors recommended further research on its potential benefits. (43)
Other animal research suggests that acai oil may have anti-atherogenic (blood fat lowering) effects, which may indicate a role in fat metabolism. (44)
Summary
There is little research to suggest that acai berry promotes fat burning or weight loss, and it's unclear why it's included in the Leanbean formulation.
Piperine, 1.7 mg
This is the active component of black pepper, which can boost the bioavailability of curcumin by 2,000%. (30)
It seems that this combination is beneficial for most of the health benefits turmeric has to offer, including those related to weight loss.
The 2015 study mentioned above found that a combination of curcumin with piperine for 30 days was helpful in promoting weight loss and body fat reduction, compared to a control group. (34)
Summary
Piperine is known to substantially improve the bioavailability of curcumin, the active compound in turmeric, which could help support any weight loss or fat burning effects it has to offer.
Support for Claimed Benefits
Below is our summary of the available evidence for the claimed benefits of Leanbean based on the available research:
Reduces cravings and calorie intake

2

/5
Supports fat metabolism

2

/5
Boosts energy and focus

3

/5
Overall, most of the ingredients in Leanbean either lack reliable data for their intended use or are primarily supported by studies that are small or conducted on animals.
Side Effects, Safety, and Dosage
To take Leanbean, the manufacturers instruct a dose of 2 capsules before breakfast, lunch, and dinner, for a total of 6 capsules per day, with 8 oz (240 mL) of water 30 minutes before eating.
According to research, potential side effects of glucomannan may include abdominal discomfort, diarrhea, and constipation, but these are mild for most people. (5)
Other research has found no significant side effects from using glucomannan for weight loss when used in a dose of 3.99 grams per day for four weeks. (4)
Overall, glucomannan is generally considered to be non-toxic and non-harmful, according to a 2016 review. (45)
As for green coffee, an animal study found that prolonged use may cause bone calcium depletion. (46)
A 2011 review stated that most research on green coffee and weight loss has been conducted over a short term, and it cannot be considered "risk-free." (47)
More research using longer human trials is needed to assess safety considerations of green coffee.
It's best to speak with your doctor before starting Leanbean, as it may interfere with certain medications.
Pregnant and breastfeeding women should not take it due to a lack of safety information.
Additionally, it's essential to be aware of the risk for overall nutrition and energy deficiencies when using supplements that claim to reduce your appetite.
I'm primarily concerned about garcinia cambogia and the risk of liver damage. Supplements containing garcinia cambogia have caused liver failure and toxicity. (48)
The FDA has released several reports about tainted weight loss supplements, many of which contain this ingredient. However, some research says that it's a likely rare cause of serious liver injury for most people. (49, 50, 51)
While this, of course, may not be the case here, there's no visible third-party testing seal or information that would alleviate some concerns.
The website states that this product is made in FDA-registered facilities, following GMP quality standards.
Consumers should be aware that these are requirements of any dietary supplement company and do not mean the brand is necessarily going above and beyond.
The website's FAQ section states the product is "3rd party tested to ensure purity and quality," but there is no further detail, and the product doesn't visibly bear a third-party seal.
It also claims to be free from athletic banned substances, something I'd like to see an official third-party testing seal to verify, especially because athletes are among target consumers for this product.
Cost and Where to Buy Leanbean
One bottle of Leanbean contains 180 capsules. On the brand's website, a one-month supply costs:
1-month supply: $59.99
2-month supply: $119.98
4-month supply: $189.97
All three options come with a home workout guide, details of which are not described, and the 4-month bundle also includes a healthy eating guide.
If you buy the 4-month bundle, the company states that you can get a refund if you follow the six capsules per day regimen for three months and don't think it has helped with fat loss.
The return policy states that you have to email them within seven days of receiving your order. Refunds are only made for unused products with the seal still intact, minus all shipping and handling costs.
Additionally, it states that you have to use a mailing service that requires a signature for returns to this company, although it's unclear whether this applies to returns for all of their products.
Leanbean Fat Burner doesn't appear to be available on Amazon or other online storefronts.
How Leanbean Compares to Alternatives
The fat loss supplement market is very saturated. Many diet pills use garcinia cambogia, turmeric, and green coffee bean extract, among other compounds.
However, I could not find a fat loss supplement with quite the same mixture of ingredients as Leanbean offers.
Compared to other fat-burning supplements, Leanbean does have a higher price point, coming in at $47–$60 per month.
For instance, VitaRaw Fat Burner for Women contains garcinia cambogia, chromium, and vitamin B12, raspberry ketones, green tea and coffee, and white kidney beans. It is priced at $17.69 for a one-month supply on Amazon.
Another seemingly popular product online is Phytochoice Fat Burner for Women. This one is priced at $18.95 per month and contains raspberry ketones, African mango, and a proprietary blend of green tea, caffeine, apple cider vinegar, kelp, and grape seed extract.
And Havasu Nutrition Night Time Fat Burner for Women comes in at $19.89 for a two-month supply. This product contains white kidney bean extract and green coffee bean extract for fat burning, and a list of ingredients intended to improve sleep.
I appreciate that Leanbean doesn't include a "proprietary blend" as many supplements do. Instead, it lists all of its ingredients and amounts clearly on the label.
Overall, I still wouldn't recommend fat-burning supplements as most of them, including Leanbean, have limited evidence of their effectiveness.
The Bottom Line
While Leanbean contains a few ingredients that may complement a healthy lifestyle, I'm not convinced that it's worth the investment for most people.
At the end of the day, if you're not changing other lifestyle habits and are consuming more calories than you're burning, adding Leanbean Fat Burner to your routine is unlikely to make a difference.
I don't like that Leanbean doesn't have a third-party seal indicating testing has been done to assure safety, particularly with garcinia cambogia.
Due to its high price and questionable efficacy of the ingredients, I would not be inclined to recommend Leanbean Fat Burner for weight loss.
More Sustainable Ways to Lose Weight
As a dietitian, I tend to steer away from fat-burning supplements in general. Instead, I promote a whole foods diet and active lifestyle for a healthy weight.
If you want to lose weight, whole plant foods, in particular, are rich in dietary fiber, known to promote satiety, reduce appetite, and help prevent overeating.
They also offer many vitamins, micronutrients, and antioxidants, without the risk of toxicity or interaction with medications.
There are no shortcuts to losing weight. However, eating a nutrient-rich diet and engaging in regular exercise will help you meet your goals.
Advertisement
Start Losing Weight with Noom
Noom is a tried and tested weight loss program customizable to your personal health goals and levels by using psychology and teaching you what foods to eat. Start by taking a quick assessment to see what's best for you.
Thanks for your feedback!
In a few words, please tell us how this article helped you today.
Please let us know how we can improve this article by selecting your concern below.
Thank You! We appreciate your feedback.
*
Please select at least one topic:
Please Note: We cannot provide medical advice. This feedback will help us continue improving your user experience on WellnessVerge.
Please Note: We cannot provide medical advice. This feedback will help us continue improving your user experience on WellnessVerge.
At WellnessVerge, we only use primary references for our articles, including peer reviewed medical journals or well-respected academic institutions.