WellnessVerge is reader-supported. We may earn a commission when you make a purchase through the links on this page. Learn more about our process here.
Why You Can Trust Us
Every article and review on WellnessVerge is thoroughly researched and fact-checked by licensed health professionals. Our editorial team is made up of registered dietitians and medical doctors.
Every piece of content is also medically reviewed to ensure accuracy and alignment with sound scientific evidence and medical consensus. We only use peer-reviewed journals and reputable medical sources to form our conclusions and recommendations.
We operate with total editorial independence, and our editorial policies ensure that your well-being comes first. Based on our rigorous research, we only recommend products that are worth considering. We always disclose any ads or partnerships with brands featured on our site.
Leanbean Review: Likely to Work Short-Term
Leanbean is a women's fat-burning supplement with some evidence supporting its use for healthy weight maintenance. It contains low-stimulant ingredients, but there are safety and other important considerations. We'll delve into all the details in this review.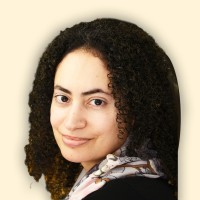 Medically Reviewed by
Yasmine S. Ali, MD, MSCI, FACC, FACP
Board-certified Cardiologist, Medical Board Member
Yasmine S. Ali, MD, MSCI, is a board-certified cardiologist, clinical lipidologist, and internist with nearly 30 years of experience in direct patient care and 25 years of experience in medical writing, editing, and reviewing.

Key Takeaways (TL;DR)
Leanbean includes a variety of ingredients that may improve weight, cravings, blood sugar, and energy for women. It is different than other popular weight loss supplements by using low-stimulant ingredients.
Although the effects of the supplement as a whole have not been studied, the individual ingredients are backed by research.
It is generally considered safe. However, some ingredients may interfere with medication absorption. Potential side effects are primarily digestive issues from soluble fiber.
Leanbean is a good option to try for at least 90 days. If you are unsatisfied, you can get your money back on the 90-day bundle. This is a good amount of time to see if this product works for you.
To get the best results with Leanbean, it is essential to focus on a healthy lifestyle that includes a nutritious eating plan and exercise to reach a desired weight.
What Leanbean Gets Right
Uses ingredients that may improve weight loss and help with blood sugar, energy, and cravings.
Contains low-stimulant ingredients.
Does not contain any harmful chemicals.
Suitable for vegan and gluten-free diets.
The company also encourages a healthy diet and exercise to ensure Leanbean is effective.
Important Considerations
The dose is 6 pills daily which may be difficult for some people to take.
The product is expensive compared to alternatives.
There is a possibility of unpleasant side effects.
Lack of third-party testing to demonstrate product quality.
The 90-day return policy only applies to its Complete Bundle (4 bottles), and you will be charged a $30 processing fee.
Leanbean in a Nutshell
Leanbean is a weight loss supplement specifically designed to support the needs of active women. It uses natural ingredients to help with reaching weight goals, although men can use them too.
The supplement uses a combination of low-stimulant ingredients that may play a role in improving energy, metabolism, and cravings which are important for reaching an ideal weight.
Leanbean includes ingredients like green coffee extract, Vitamins B6 and B12 and glucomannan that may positively influence weight. There isn't research on the Leanbean supplement as a whole, but there is scientific support for the individual ingredients used in the formulation that shows positive effects.
According to customer reviews, people who have tried Leanbean report weight, cravings, and energy improvements.
Leanbean is manufactured by Ultimate Life, a UK company that also makes Powher, a line of pre-workout supplements for women.
How to Take: Tips and Considerations
It is recommended to take two Leanbean capsules with at least 250 ml of water three times per day for a total of 6 capsules daily:
Two before breakfast
Two before lunch
Two before dinner
Because the supplement contains glucomannan, a soluble fiber source, it is best to take it with 1-2 glasses of water.
It is recommended you take the supplement consistently and regularly for the best results.
Tip: Remembering to take Leanbean three times a day may take some getting used to. Utilize your phone calendar to set daily reminders around your meal times. In addition, set your Leanbean bottle out in the open, which could serve as a queue.
Click to See the Nutrition Facts
One serving of Leanbean (2 veggie capsules) contains the following ingredients:
Vitamin B6, 566.67 mcg
Vitamin B12, 0.8 mcg
Chromium, 11.67 mcg
Zinc Oxide, 3.67 mg
Potassium Chloride, 3.33 mg
Glucomannan, 1000 mg
Choline DL-Bitartrate, 27.5 mg
Garcinia Cambogia Extract, 33.33 mg
Turmeric Powder, 16.67 mg
Acai Berry Extract, 6.67 mg
Black Pepper Extract, 1.67 mg
Cost and Return Info Considerations
The cost of Leanbean from its website is:
$59.99 for 1 bottle of Leanbean
$119.98 for 2 bottles and free shipping (in the UK only)
$189.97 for a complete bundle that includes 4 bottles of Leanbean, a free e-book workout guide, and free worldwide shipping
All bottles of Leanbean contain 190 capsules, which, if taken at the suggested amount of 2 capsules, 3 times per day, will last one month.
The shipping cost is $7.95 if you order a single bottle. Otherwise, it's free for two bottles or their Complete bundle of 4 bottles.
Leanbean offers a 90-day money-back guarantee but only for its complete bundle package of four bottles. In addition, Leanbean will charge you a $30 processing and shipping fee. This 90-day return policy does not apply if you purchase a single or double bottle. You will only have 7 days after receiving the product to initiate a return, and only on unopened products.
Leanbean May Support Your Weight Loss Efforts: Here's How
Leanbean contains 11 low-stimulant ingredients linked to improving blood sugar, energy, and metabolism while reducing cravings and calorie intake, all of which may lead to potential weight loss. The unique combination of Leanbean has not been tested as a whole. Still, there are promising effects of the individual ingredients.
Glucomannan, green coffee, and Vitamins B6 and B12 are the key ingredients in Leanbean that have been researched, and studies found that they may contribute to weight loss.
Below are our key takeaways from evaluating the studies on how the ingredients in Leanbean may help with a healthy weight:
Help Reduce Cravings and Calorie Intake
Glucomannan is a water-soluble fiber that comes from the root of the konjac plant, Amorphophallus konjac. (1)
It absorbs about 50 times its weight in water, and a small amount of glucomannan can turn 8 ounces of water into gel. (2) Because of this effect from glucomannan, Leanbean may suppress appetite, reducing cravings and calorie intake and leading to potential weight loss.
Studies showed that getting enough fiber can help promote weight loss. (3) Overall, high-quality clinical evidence has supported glucomannan for short-term weight loss in adults. (4, 5)
Help Improve Blood Sugar
A few ingredients in Leanbean, such as green coffee, chromium, and potassium, may help with blood sugar management.
Green coffee is rich in chlorogenic acid, which is linked to improving blood sugar and may lead to weight loss. (6)
Both chromium and potassium also aid in lowering blood sugar and improving insulin sensitivity.
Insulin is the hormone that helps the body pull sugar from the blood into the cells for energy. Low chromium and potassium levels are linked to increased blood sugar. (7, 8, 9)
Help Support Fat Metabolism
Leanbean contains B vitamins and choline to support fat metabolism.
B vitamins, including B6 and B12, play a role in energy levels and metabolism, which are important factors linked to burning fat. (10)
Choline is also important for metabolism as it helps the body break down fat. (11)
Help Support Energy and Focus
Vitamins B6 and B12 in Leanbean contribute to a decrease in fatigue and tiredness.
They are essential for producing energy in the cell, which improves energy levels in the brain, muscles, and overall body. (12)
Expand to See a Complete List of Ingredients and Their Effects
Below is the complete list of Leanbean's 11 ingredients and a brief overview of how each may contribute to weight loss by improving cravings, energy, metabolism, and blood sugar. As we mentioned earlier, the unique combination of these ingredients has not been studied, but there are promising effects of the individual ingredients.
Consider Safety Before Taking This Supplement
The ingredients in Leanbean are vegan-friendly and generally safe to take. However, some ingredients may have side effects or interfere with medications.
Glucomannan may interfere with the absorption of certain medications. Those who are on oral hypoglycemic agents, insulin, or alternative medicines that could potentially lower glucose levels should be cautious with glucomannan as it may cause low blood sugar.
Side effects of taking glucomannan include digestive issues like bloating, flatulence, soft stools, or diarrhea. (24)
In addition, Vitamin B6 may interfere with medications.
Green coffee does contain a small amount of caffeine. If you are sensitive to caffeine or getting other caffeine sources throughout the day, you may feel side effects that include anxiety, jitteriness, and a rapid heartbeat.
Although uncommon, Garcinia Cambogia may cause liver damage.
If you are taking medications or have any medical diagnoses, speak with your doctor before starting a new supplement, including Leanbean.
How Leanbean Compares to Alternatives
Weight loss pills are an attractive option for many people who have difficulty losing weight, and many options are available on the market.
Leanbean is unique because it contains 11 low-stimulant ingredients that may help improve weight and energy but without many side effects caused by high-stimulant supplements, including anxiety, jitters, and restlessness.
We evaluated no other weight loss products with the same ingredient profile as Leanbean. However, two products from well-known brands that offer similar benefits and do not use stimulants are Hydroxycut Non Stimulant and Pheonix Stim Free fat burner.
These two products are less expensive than Leanbean and contain a variety of vitamins, minerals, and a blend of other ingredients aimed to support weight loss.
Although Leanbean is more expensive, it contains high-quality ingredients backed by science and may be worth the extra price. However, the recommended daily pill intake of Leanbean is higher than other options, and the money-back guarantee is more restrictive than alternatives.
Here's a quick comparison table that summarises key differences:
| | Leanbean | Hydroxycut Non-Stimulant | Phoenix Stim Free Fat Burner |
| --- | --- | --- | --- |
| Key Claimed Benefits | Energy & metabolism support, Reduce hunger, Improve blood sugar | Weight Loss | Less hunger and cravings, Fat loss |
| Suggested Daily Amount | 6 pills | 4 pills | 3 pills |
| Key Ingredients | Glucomannan, B6, B12, Green coffee extract, choline | Non-stimulant weight loss plus blend that includes C. canephora robusta, apple cider vinegar, plum, baobab, cardamom | Caralluma fimbriata, Thai ginseng, 5-HTP, L-dopa, B6, B12 |
| Third-Party Tested | No | No | Yes |
| Vegan | Yes | Not advertised as vegan | Not advertised as vegan |
| Regular Price | $59.99 for 1 bottle (30-day supply) | $19.99 for 30-day supply | $49.99 for 30-day supply |
| Discounted Price | $119.97 for 2 bottles, $189.95 for 4 bottles | Buy 2 get 1 free | Subscribe and save 20% making it $39.99 |
| Shipping | Free shipping in UK for 2 bottles; Free worldwide shipping for the bundle, otherwise $7.95 | Free shipping on orders over $110 and on auto-ship, otherwise $4 | Free shipping within the US. |
| Return Policy | 90-day for the Bundles (4 bottles), otherwise, 7 days for unopened products plus a processing fee | 30-day money back less shipping and handling on original, unused bottles (including all original packaging) | 100% no questions asked |
Thanks for your feedback!
In a few words, please tell us how this article helped you today.
Please let us know how we can improve this article by selecting your concern below.
Thank You! We appreciate your feedback.
*
Please select at least one topic:
Please Note: We cannot provide medical advice. This feedback will help us continue improving your user experience on WellnessVerge.
Please Note: We cannot provide medical advice. This feedback will help us continue improving your user experience on WellnessVerge.
At WellnessVerge, we only use reputable sources, including peer-reviewed medical journals and well-respected academic institutions.
Konjac Glucomannan, a Promising Polysaccharide of Amorphophallus konjac K. Koch in Health Care

:
https://www.researchgate.net/publication/305750645_Konjac_Glucomannan_a_Promising_Polysaccharide_of_Amorphophallus_konjac_K_Koch_in_Health_Care

RxList: GLUCOMANNAN

:
https://www.rxlist.com/glucomannan/supplements.htm

Fiber Intake Predicts Weight Loss and Dietary Adherence in Adults Consuming Calorie-Restricted Diets: The POUNDS Lost (Preventing Overweight Using Novel Dietary Strategies) Study - PMC

:
https://www.ncbi.nlm.nih.gov/pmc/articles/PMC6768815/

ScienceDirect: Effects of glucomannan supplementation on weight loss in overweight and obese adults: A systematic review and meta-analysis of randomized controlled trials

:
https://www.sciencedirect.com/science/article/abs/pii/S2451847620300968

ScienceDirect: The effect of glucomannan on body weight in overweight or obese children and adults: A systematic review of randomized controlled trials

:
https://www.sciencedirect.com/science/article/abs/pii/S0899900714004250?via%3Dihub

The effect of chlorogenic acid enriched coffee on glucose absorption in healthy volunteers and its effect on body mass when used long-term in overweight and obese people - PubMed

:
https://pubmed.ncbi.nlm.nih.gov/18035001/

Chromium | Linus Pauling Institute | Oregon State University

:
https://lpi.oregonstate.edu/mic/minerals/chromium

Chromium Information | Mount Sinai - New York

:
https://www.mountsinai.org/health-library/supplement/chromium#:~:text=Low%20chromium%20levels%20can%20increase,Whole%20grain%20breads%20and%20cereals

Potassium - Consumer

:
https://ods.od.nih.gov/factsheets/Potassium-Consumer/

EatRight.org – What Are B-Vitamins?

:
https://www.eatright.org/food/vitamins-and-supplements/types-of-vitamins-and-nutrients/what-are-b-vitamins-and-folate

Choline - Health Professional Fact Sheet

:
https://ods.od.nih.gov/factsheets/Choline-HealthProfessional/

Vitamins and Minerals for Energy, Fatigue and Cognition: A Narrative Review of the Biochemical and Clinical Evidence

:
https://www.ncbi.nlm.nih.gov/pmc/articles/PMC7019700/

Safety and Efficacy of Glucomannan for Weight Loss in Overweight and Moderately Obese Adults - PMC

:
https://www.ncbi.nlm.nih.gov/pmc/articles/PMC3892933/

Association of vitamin B12 with obesity, overweight, insulin resistance and metabolic syndrome, and body fat composition; primary care-based study

:
https://pubmed.ncbi.nlm.nih.gov/23892832/

Leptin: What It Is, Function & Levels

:
https://my.clevelandclinic.org/health/articles/22446-leptin#:~:text=Leptin%20is%20a%20hormone%20your,body%20has%20enough%20fat%20stores.

The Effect of Pyridoxine Hydrochloride Supplementation on Leptin, Adiponectin, Glycemic Indices, and Anthropometric Indices in Obese and Overweight Women - PMC

:
https://www.ncbi.nlm.nih.gov/pmc/articles/PMC8331291/

Dietary supplements in therapy to support weight reduction in obese patients - PubMed

:
https://pubmed.ncbi.nlm.nih.gov/35174689/

Role of Minerals and Trace Elements in Diabetes and Insulin Resistance - PubMed

:
https://pubmed.ncbi.nlm.nih.gov/32585827/

Zinc status is associated with inflammation, oxidative stress, lipid, and glucose metabolism - PMC

:
https://www.ncbi.nlm.nih.gov/pmc/articles/PMC5754376/

Garcinia Cambogia

:
https://www.nccih.nih.gov/health/garcinia-cambogia

Curcumin, inflammation, and chronic diseases: how are they linked? - PubMed

:
https://pubmed.ncbi.nlm.nih.gov/26007179/

Euterpe oleracea (açai) modifies sterol metabolism and attenuates experimentally-induced atherosclerosis - PubMed

:
https://pubmed.ncbi.nlm.nih.gov/22139433/

Curcumin: A Review of Its' Effects on Human Health - PMC

:
https://www.ncbi.nlm.nih.gov/pmc/articles/PMC5664031/

Drugs.com: Glucomannan

:
https://www.drugs.com/npp/glucomannan.html