WellnessVerge is reader-supported. We may earn a commission when you make a purchase through the links on this page. Learn more about our process here.
Why You Can Trust Us
Every article and review on WellnessVerge is thoroughly researched and fact-checked by licensed health professionals. Our editorial team is made up of registered dietitians and medical doctors.
Every piece of content is also medically reviewed to ensure accuracy and alignment with sound scientific evidence and medical consensus. We only use peer-reviewed journals and reputable medical sources to form our conclusions and recommendations.
We operate with total editorial independence, and our editorial policies ensure that your well-being comes first. Based on our rigorous research, we only recommend products that are worth considering. We always disclose any ads or partnerships with brands featured on our site.
Leanbean Review: Likely Helpful, But Better Options Available
Leanbean is a fat-burning supplement with some evidence supporting its use for weight management. It contains low-stimulant ingredients but falls short compared to other brands. We'll delve into all the details in this review.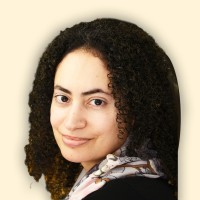 Medically Reviewed by
Yasmine S. Ali, MD, MSCI, FACC, FACP
Board-certified Cardiologist, Medical Board Member
Yasmine S. Ali, MD, MSCI, is a board-certified cardiologist, clinical lipidologist, and internist with nearly 30 years of experience in direct patient care and 25 years of experience in medical writing, editing, and reviewing.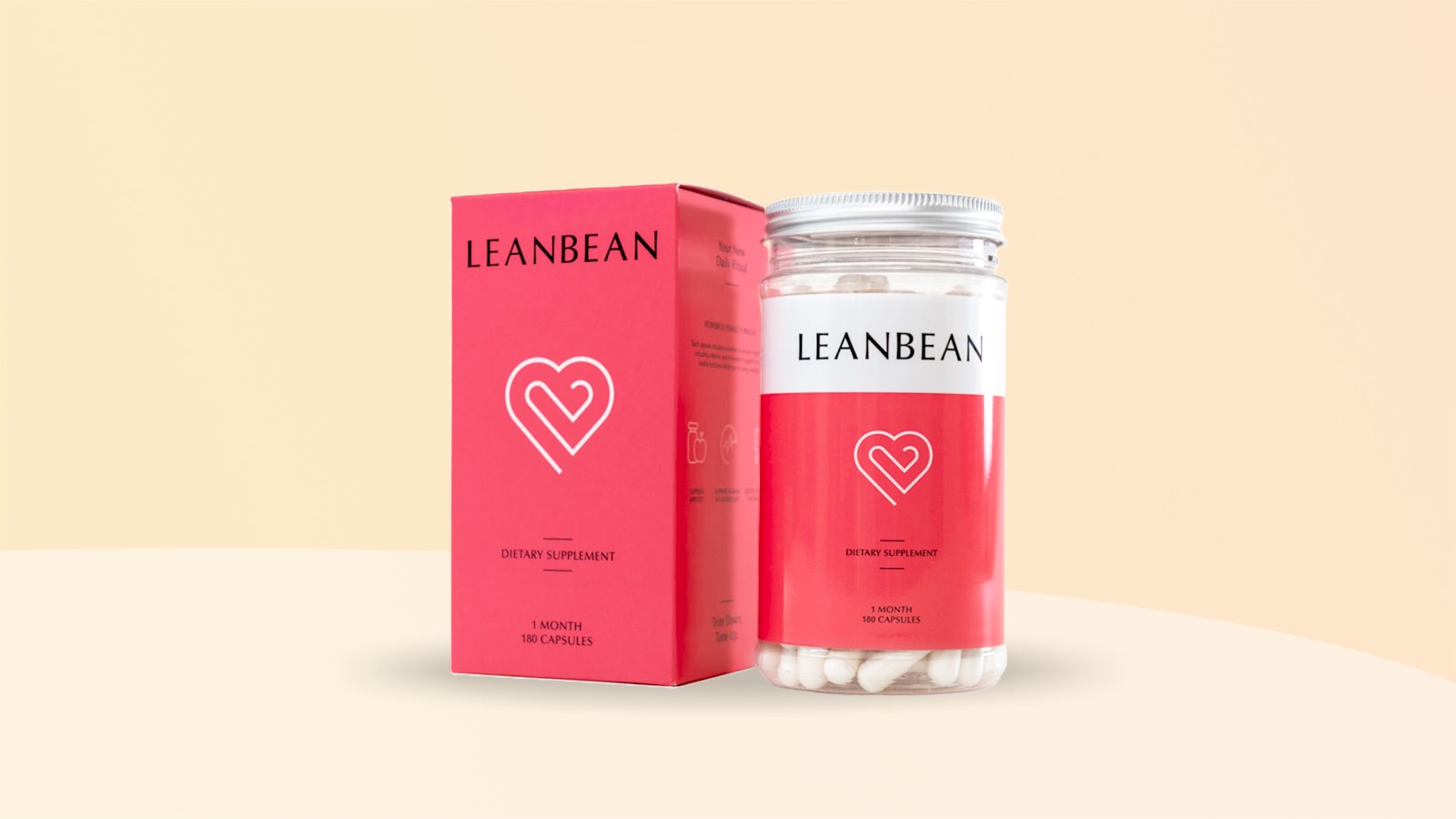 Key Insights (TL;DR)
Leanbean is a low-stimulant weight loss supplement with several ingredients that may help you control cravings, improve metabolism, and support your energy.
Although the effects of the supplement as a whole have not been studied, the individual ingredients are backed by research.
From scientific research, it is unclear what makes this product specifically for women. Despite Leanbean's claims, they don't offer any explanation, so it could be simply a marketing angle.
The ingredients are generally considered safe. However, some ingredients may interfere with medication absorption. Potential side effects are primarily digestive issues from soluble fiber.
To get the best results with Leanbean, it is essential to focus on a healthy lifestyle that includes a balanced, calorie-controlled eating plan and exercise to reach your desired weight.
What Leanbean Gets Right
It contains ingredients are backed by research for their ability to support your weight management goals.
It contains low-stimulant ingredients.
It is suitable for vegan and gluten-free diets.
Important Considerations
The dose is 6 pills daily, which may be difficult for some people to take.
There is a possibility of unpleasant digestive side effects.
Lack of third-party testing to demonstrate product quality.
No information about the company and who is involved in the formulation of the product.
The same ingredients could be purchased separately for a significantly lower price.
The 90-day return policy only applies to its Complete Bundle (4 bottles), and you will be charged a $30 processing fee.
Leanbean at a Glance
Leanbean is a weight loss supplement claimed to be specifically designed to support the needs of active women. It contains a combination of low-stimulant and research-backed ingredients that may support energy and metabolism and help you control your cravings, which are essential for weight management.
One of its ingredients is glucomannan, a soluble fiber that may increase satiety and help you consume fewer calories.
The previous formulation of Leanbean used to include "fat burner" messaging on their product label and website. They subsequently took that messaging out, along with several ingredients, but the key ingredients for weight loss in the new formulation remain unchanged.
Alongside a calorie-reduced diet and exercise, weight loss supplements could help manage weight. However, many supplements on the market have higher doses of stimulant ingredients, like caffeine, which come with unpleasant side effects. Leanbean addresses this problem by offering a low-stimulant alternative.
Leanbean is owned and operated by a UK-based company called Ultimate Life LTD.
See Supplement Facts
A serving size is two capsules, and each container has 90 servings (180 capsules).
Vitamin B6 (as Pyridoxine HCI): 0.56 mg
Vitamin B12 (as Methylcobalamin): 0.8 mcg
Choline (as Choline DL-Bitartrate): 27.5 mg
Glucomannan (from Umbrella arum (Root)): 1000 mg
Cabbage Palm (Euterpe oleracea)(fruit)(Acai)Extract (4:1): 50 mg
Green Coffee (bean) Extract (50% Chlorogenic Acids): 40 mg
How to Take
Take two Leanbean capsules with at least 8 fluid oz (1 cup) of water three times per day, for a total of 6 capsules daily. The recommendation is to take:
Two before breakfast
Two before lunch
Two before dinner
Because the supplement contains glucomannan, a soluble fiber, it is important to drink enough water when taking it.
It is recommended to take the supplement consistently and regularly for the best results.
Tip: Remembering to take Leanbean three times a day may take some getting used to. Utilize your phone calendar to set daily reminders around your meal times. In addition, set your Leanbean bottle out in the open, which could serve as a queue.
Explanation of Leanbean's Ingredients
As previously mentioned, Leanbean recently changed its formulation to just six ingredients. These ingredients have been shown in research to support weight management, energy, and appetite control. However, it is essential to remember that weight loss supplements, including Leanbean, are not miracle pills. While they can help support your weight loss journey, they should be used with exercise and proper dieting.
Below we discuss each of the ingredients and their research.
Glucomannan
Glucomannan is a water-soluble fiber that comes from the root of the konjac plant, Amorphophallus konjac. It may support weight loss because it offers a satiating effect while contributing only a handful of calories per serving.
Glucomannan remains largely undigested as it passes through your body but attracts and absorbs water from your intestines, which has a filling and appetite-suppressing effect. (1, 2)
Because of this effect from glucomannan, Leanbean may help suppress appetite and reduce cravings and calorie intake, leading to potential weight loss. Leanbean contains 3 grams of glucomannan in a daily serving size, which is the amount studies have shown to be effective. (3)
Vitamin B6 and B12
Vitamins B6 and B12 are water-soluble vitamins essential for our bodies to have energy and other functions. However, most people are not deficient in these vitamins. (4, 5)
Specifically, studies have shown that supplementing with vitamins B6 and B12 helps support energy, mood, and cognitive function when combined with other minerals. (6, 7)
With regards to weight loss specifically, little research shows that vitamins B6 and B12 can directly promote weight loss.
Acai Berry
Acai berries come from the forests of South America. They are rich in antioxidants, which can support your immune system and protect your cells against free radical damage. A study confirmed that acai can increase your levels of antioxidants and support your muscles in recovery. However, the study noted that acai does not enhance your exercise. (8)
Choline
Choline is an essential compound for supporting energy, brain function, and metabolism, but it's not considered a vitamin or mineral. Our liver produces some choline, but it needs to be obtained through our diets. (9)
One small 2014 study showed that choline supplementation helped reduce body mass without side effects. (10)
Green Coffee Bean Extract
Green coffee beans are the unroasted version of coffee beans. Green coffee beans contain chlorogenic acid, which reduces carbohydrate absorption resulting in improved blood sugar levels and some weight loss. One 2017 clinical also found that consuming chlorogenic acid before sleep could promote fat loss overnight. (11, 12)
It's important to note that researchers say the evidence is still limited on green coffee extract, and more studies should be done to see its impact on humans long-term. (13)
Leanbean Safety Considerations
The ingredients in LeanBean are vegan-friendly and generally safe to take. However, some ingredients in this supplement (including glucomannan and vitamin B6) may have side effects or interfere with medications. Specifically, glucomannan may affect the absorption of your medications. It may also cause initial digestive issues such as bloating, soft stools, diarrhea, or abdominal discomfort.
To minimize or prevent possible side effects of glucomannan, Leanbean should be taken with at least 1–2 glasses of water to ensure it washes down thoroughly.
Finally, remember that there is a small amount of caffeine in green coffee bean extract, which may affect some people if they're sensitive to caffeine.
Cost and Fine Print
Leanbean is only available from its website at the following price points:
1 bottle: $59.99
2 bottles: $119.98 (free shipping in the UK only)
4 bottles (Complete Bundle): $189.97 (includes a free e-book workout guide and free worldwide shipping)
All bottles of Leanbean contain 180 capsules, which, if taken at the suggested amount of 2 capsules, 3 times per day, will last 30 days.
The shipping cost is $7.95 if you order a single bottle or two bottles (unless you are in the UK). Otherwise, it's free for the Complete Bundle.
Leanbean offers a 90-day money-back guarantee but only for its Complete Bundle. In addition, Leanbean will charge you a $30 processing and shipping fee.
This 90-day return policy does not apply to single or double bottle purchases. In this case, you will only have 7 days after receiving the product to initiate a return, and only on unopened products.
How Leanbean Compares to the Competition
The final step to understanding any product is to see how it stacks up against the competition. What we can conclude about Leanbean is that it was never studied as a whole. Still, there is some scientific evidence for the benefits of its individual ingredients. However, Leanbean is pricey, and we know very little about the brand or who is behind the formulation. Furthermore, there is no third-party testing or any other certification to indicate quality and purity.
Keeping these factors in mind, we believe more consumer-friendly options are available.
Option 1: Buy Individual Ingredients from a Reputable Brand to Save on Cost
To determine what buying the same ingredients as in Leanbean would cost, we put together our own stack from Swanson. This established budget-friendly brand has existed for over 50 years and manufactures its supplements in facilities certified by NSF International.
The following supplements from Swanson give us all the same ingredients as in Leanbean, some even in more potent doses:
As you can see from this comparison, you can significantly reduce the cost if you don't mind forgoing the convenience of a single supplement and using 4 bottles from Swanson. Plus, you get the peace of mind of dealing with an established brand. If you want a budget-friendly alternative to Leanbean, this is a great option to consider.
Option 2: Buy Stimulant-Free Fat Burners from Reputable Brands for Convenience
If dealing with multiple bottles is not appealing to you, and you want the convenience of using a single bottle and taking as few pills as possible, there are good alternatives to Leanbean.
As we mentioned, one of our chief concerns with Leanbean is that there is very little information about the brand, the people involved in formulating the product, and the quality of the product. In comparison, several brands offer sport and performance supplements that go above and beyond in being transparent about their products and their commitment to delivering a quality product through third-party testing and certifications.
Two such brands are Transparent Labs and Legion. Both offer stimulant-free weight loss aids that control hunger, increase metabolism, and burn fat, similar to Leanbean.
Here's how Leanbean compares to these two products:
| | Leanbean | Transparent Labs Fat Burner Stim-Free | Legion Phoenix Stim-Free Fat Burner |
| --- | --- | --- | --- |
| Uses | Control hungers, increases metabolism, reduces fatigue | Suppresses appetite, increases metabolism, increases fat burning | Controls hunger and cravings, increases metabolism, increases fat burning, promotes focus |
| Ingredients | Glucomannan, Vitamin B6 and B12, Choline, Green coffee bean extract (40 mg), Acai berry | Green tea leaf extract, Forslean, Grains of paradise, Red pepper extract | Vitamin B6 and B12, Iodine, Caralluma fimbriata, Forskolin, 5-HTP, L-DOPA, Grains of paradise, Fucoxanthin, Black Ginger |
| Daily Dose | 2 capsules, three times a day (6 capsules total) | 2 capsules, twice a day (4 capsules total) | 3 capsules daily |
| Cost | $47.50–$59.99 (30 days) | $49.49–$54.99 (30 days) | $44.99–$49.99 (30 days) |
| Cost per Serving | $1.58–$1.99 | $1.67–$1.83 | $1.50–$1.67 |
| Return Policy | 90 days (on the bundle only, $30 processing fee) | 30-day returns on unopened products, or store credit on opened products. | 30–90 day money-back guarantee, no need to ship it back |
| Brand Reputation | Unknown | Excellent | Excellent |
| Certification | None | Third-party tested | Third-party tested, NSF-certified facilities |
| Purchase | Buy from Leanbean | Shop on Transparent Labs | Buy from Legion Athletics |
The above three brands have one thing in common: none of their products have been clinically tested as a whole. Still, all three products use ingredients that have been clinically tested individually.
However, we can't underscore enough the importance of buying a supplement from a brand committed to transparency and product quality. And it is in this area that Leanbean falls short. If you want a weight loss supplement to support your efforts, we recommend considering Transparent Labs or Legion. Each uses a different formula, and your body may respond better to one versus the other. Legion costs less, has a better return policy, and could be a great starting option.
Lastly, Transparent Labs and Legion offer additional high-quality sports supplements, like pre-workouts and protein powders, which could offer the convenience of buying all you need in one place.
Thanks for your feedback!
In a few words, please tell us how this article helped you today.
Please let us know how we can improve this article by selecting your concern below.
Thank You! We appreciate your feedback.
*
Please select at least one topic:
Please Note: We cannot provide medical advice. This feedback will help us continue improving your user experience on WellnessVerge.
Please Note: We cannot provide medical advice. This feedback will help us continue improving your user experience on WellnessVerge.