WellnessVerge is reader-supported. We may earn a commission when you make a purchase through the links on this page. Learn more about our process here.
Why You Can Trust Us
Every article and review on WellnessVerge is thoroughly researched and fact-checked by licensed health professionals. Our editorial team is made up of registered dietitians and medical doctors.
Every piece of content is also medically reviewed to ensure accuracy and alignment with sound scientific evidence and medical consensus. We only use peer-reviewed journals and reputable medical sources to form our conclusions and recommendations.
We operate with total editorial independence, and our editorial policies ensure that your well-being comes first. Based on our rigorous research, we only recommend products that are worth considering. We always disclose any ads or partnerships with brands featured on our site.
TestoFuel Review: Is It Safe and Effective?
TestoFuel is a testosterone boosting supplement that claims that it can help bodybuilders meet their physique goals. Though the promised results seem appealing, I would pass this supplement up due to a high price tag and heavy reliance on animal studies to support claims.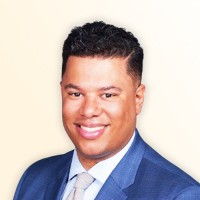 Medically Reviewed by
Anthony Dugarte, MD
Medical Reviewer
Anthony Dugarte, M.D., C.S.C.S. is a health and wellness writer and medical content reviewer. In addition to dedicating the last 8 years to medical research, Dr. Dugarte also has more than a decade of experience in strength and conditioning, nutrition, and rehabilitative exercise, as well as authoring and reviewing health and wellness-related content.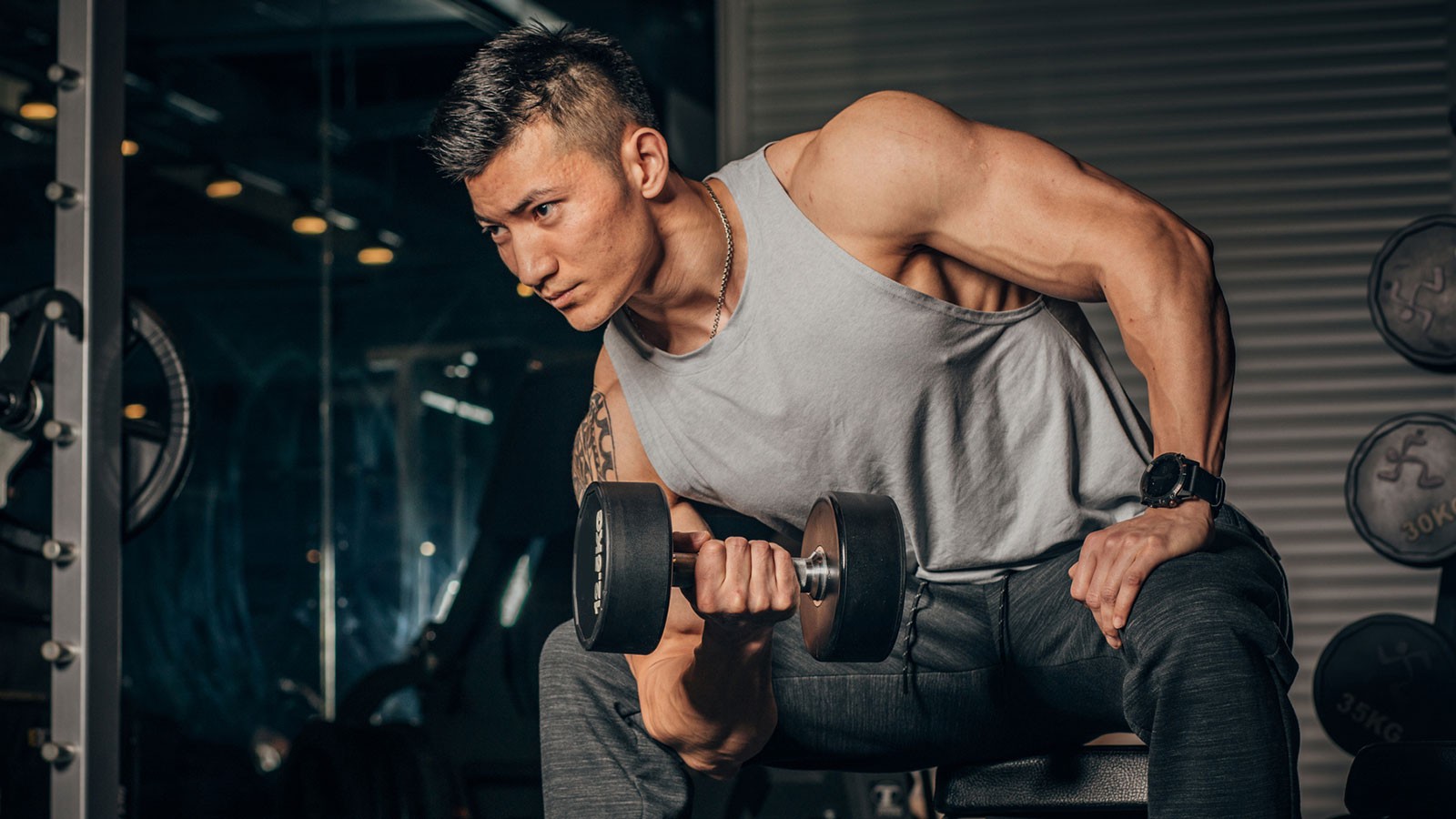 Pros

Safe for all genders to use
Contains several essential vitamins
Does not require cycling of supplement and can be taken consistently

Cons

Some ingredients with limited human research to show benefits
Possible side effects from fenugreek and D-aspartic acid
Unable to find information about scientific team and product development/quality
What Is TestoFuel?
TestoFuel is a supplement designed to help increase testosterone levels and support bodybuilders in meeting their physique goals.
This supplement does not contain any synthetic testosterone. Instead, it focuses on ingredients that help the body make its own testosterone.
TestoFuel is marketed both toward bodybuilders wanting to improve muscle mass and physique and to men who experience lower testosterone that comes with age.
Testosterone is the major sex hormone in men that regulates many physiological functions throughout the body. (1)
Its functions include sperm production, increasing muscle mass and strength, fat distribution, bone mass, libido, production of red blood cells, mood and cognition, and even metabolism.
Though the mechanism of action isn't entirely figured out, research has found a relationship between testosterone levels and muscle. (2)
Testosterone can increase muscle fiber size, assist muscle recovery, increase insulin-like growth factor 1 (IGF-1), and possibly have additional actions on muscle cells.
In men, decreased testosterone levels are associated with lower muscle mass and strength.
TestoFuel comes from Roar Ambition, a company that focuses its efforts on providing premium sports supplements.
TestoFuel's Ingredient Evaluation
D-Aspartic Acid, 2,300 mg
D-Aspartic acid is an amino acid in the nervous system and the endocrine system that has an important role in the synthesis and secretion of hormones.
A 2017 review found that D-aspartic acid supplementation can enhance testosterone in animal models but has an inconsistent effect in humans. (3)
In the human studies, no adverse effects were noted from D-Aspartic acid supplementation.
Vitamin D3, 4,000 IU
Vitamin D is an essential fat-soluble vitamin that is important in sexual reproduction. (4)
In the testis, vitamin D helps regulate the synthesis of androgens (like testosterone), sperm production, and sperm maturation.
Outside of testosterone production, vitamin D levels also affect muscle mass. Calcitriol (the active hormonal form of vitamin D) stimulates protein synthesis, increases the number of type II muscle cells, helps differentiate muscle cells, and inhibits muscle cell atrophy. (5)
Overall, these can increase the velocity of muscle contraction and muscle strength. Some studies suggest that vitamin D supplementation may help athletic performance.
In addition to athletic performance, vitamin D may improve mood in some people, but the research is not definitive. (6)
Excessive amounts of vitamin D from supplementation are toxic and can lead to hypercalcemia, renal failure, cardiac arrhythmias, renal stones, and death.
Oyster Extract, 100 mg
Oysters are an excellent source of zinc, a mineral important in metabolism, endocrine function, sex hormone production (including testosterone), and normal growth and development.
One animal study found that zinc-deficient male mice supplemented with oyster shells had weight gain and improved sperm motility. (7)
Asian Red Panax Ginseng, 100 mg
Panax ginseng, also known as Korean ginseng, is a medicinal plant widely used in traditional medicine across East Asian countries. (8)
It is used for the management of chronic illness, immune function, relieving stress, and more.
Animal studies point to a relationship between red ginseng supplementation and increases in testosterone. (9)
One small randomized trial found that red ginseng supplementation (3 g per day for 4 weeks) improved mitochondrial function, increased testosterone, decreased diastolic blood pressure, and decreased cortisol levels in men with metabolic syndrome. (10)
In some individuals, red ginseng supplementation may result in adverse effects including difficulty sleeping, gastrointestinal symptoms, inflammation of brain arteries, skin reactions, and liver inflammation. (11)
Fenugreek Seed, 100 mg
Fenugreek is an herb that has uses in cooking and traditional medicines.
Fenugreek seed extract contains components that can boost testosterone through several mechanisms in the body.
A recent meta-analysis of 4 clinical studies found that serum total testosterone was increased due to fenugreek seed extract supplementation. (12)
The review contained studies with small sample sizes and also had varying doses of fenugreek seed extract (between 250–600 mg/day) and varying lengths of supplementation, which makes it difficult to assess the true effective amount needed for supplementation.
While fenugreek appears to be promising as a supplement for testosterone boosting, more studies need to be done to determine its effectiveness.
Fenugreek supplementation may cause adverse effects including gastrointestinal symptoms, dizziness, headaches, hypoglycemia, and potential liver toxicity. (13)
Magnesium, 200 mg
Magnesium is a mineral known to be involved with muscle function. Research finds magnesium to be beneficial for skeletal muscle and physical performance.
In aging adults, micronutrient and mineral deficiencies can contribute to decreases in testosterone, which can lead to the progression of sarcopenia.
Regular magnesium supplementation can help preserve testosterone levels.
One small study found that athletes and sedentary men who received daily supplementation of magnesium (10 mg/kg magnesium sulfate) for four weeks had increases in total and serum testosterone compared to the control group. (14)
Vitamin K2, 18 mcg
Vitamin K2, also known as menaquinone, is a fat-soluble vitamin that is not only found in dairy, fermented foods, and other animal products but can be synthesized by the gut microflora. (15)
Animal research suggests that supplementation with vitamin K2 can reduce inflammation and change mRNA expression in the testes, leading to improved testosterone production. (16, 17)
Zinc, 10 mg
As noted earlier, zinc plays an important role in metabolism, production of testosterone, endocrine function, and growth.
In a study with wrestlers, zinc supplementation was shown to prevent the inhibition of thyroid hormones and testosterone, which often occurs after exhaustion exercises. (18)
Excessive zinc intake as a result of supplementation may result in gastrointestinal symptoms including nausea, diarrhea, and stomach pain.
Support for Claimed Benefits
Below is our summary of the available evidence for the claimed benefits of TestoFuel based on the available research:
Muscle growth

3

/5
Increase strength

3

/5
Reduce body fat

3

/5
Improve mood

3

/5
How to Take Testofuel
The daily dosage for TestoFuel is four capsules. It is recommended that you take one capsule four times per day with a meal or snack, evenly spaced throughout the day.
You can take two capsules at once, but this may impact the supplement's absorption and performance.
Is TestoFuel Safe?
TestoFuel is designed for adults ages 18 years and older. According to the company's website, TestoFuel is safe for all genders to take if they are interested in improving their muscle mass.
The formulation is thought to only support your body's natural production of testosterone without the risks of synthetic testosterone.
TestoFuel does not contain any stimulants or banned substances, nor does it require post-cycle therapy – it can be taken daily.
The Roar Ambition website notes that individuals should not experience any unwanted side effects unless they have an allergy to any of the ingredients.
However, a post on the TestoFuel blog notes that the D-Aspartic Acid in this supplement may cause some stomach upset, especially if taking more than one capsule at a time.
For ingredients like fenugreek, Korean ginseng, vitamin D3, and zinc, large doses of these supplements can cause mild to severe side effects, so be cautious if taking this supplement with others containing these ingredients.
Fenugreek intake may also cause dizziness, headaches, hypoglycemia, and potential liver toxicity.
Generally speaking, testosterone boosting supplements are safe but do have the potential to cause serious side effects.
In one case, a 30-year-old man experienced liver injury and hospitalization after taking a particular testosterone booster for several weeks. (19)
However, he did not experience severe effects after taking the supplement again post-hospitalization.
As with any supplement, ask your doctor before taking any new dietary supplements, especially if you are pregnant, breastfeeding, taking medications, or have a health condition.
Cost and Where to Buy
TestoFuel is only available for purchase through the official product website.
There are a few options to bundle your purchase:
A one-month supply of TestoFuel is $65 (plus shipping).
A two-month supply costs $130 with free shipping.
The "Ultimate Muscle Gainer's Package" contains 3 boxes of TestoFuel (plus one free box), free worldwide delivery, and two free e-books, including a nutrition and workout guide is $195.00
The return policy for TestoFuel is stricter than other companies. They only accept returns for unused and unopened items.
You can claim a refund for unused and unopened products if you contact the company within 30 days of receipt if you live in the U.S. or Canada, or within 14 days of receipt for the U.K. and the rest of the world. Refunds do not include shipping costs.
How It Compares
TestoFuel is very similar to some of its competitors and contains many of the same ingredients.
The main ingredient that makes its formula different from others is the inclusion of oyster extract to provide additional zinc.
It is a little pricey compared to some testosterone boosters, but it is well-rated online.
The return policy for TestoFuel is much stricter than other supplements, so it is more of a financial gamble to invest in this supplement.
The Bottom Line
TestoFuel is a pricey testosterone-boosting supplement that includes some ingredients that don't have a lot of solid research.
Because of the cost and limited proven efficacy of some ingredients in humans, I would not recommend this supplement.
While testosterone-boosting supplements are generally safe, it's always important to speak to your doctor to ensure it's the right choice for you.
In the context of this particular supplement's limited efficacy, this is an additional deterrent for me.
Additional Ways to Boost Your Testosterone
There are many ways to naturally boost testosterone and support muscle growth without using pricey supplements.
Having a balanced diet with sufficient protein, fat, and carbs (from vegetables, fruits, and whole grains) helps your body obtain all of the nutrients it needs for hormone production and muscle building.
Regular exercise helps maintain muscle mass and can help maintain levels of testosterone over time.
Minimizing stress and getting adequate sleep at night can help your body's endocrine system and reduce inflammation.
Thanks for your feedback!
In a few words, please tell us how this article helped you today.
Please let us know how we can improve this article by selecting your concern below.
Thank You! We appreciate your feedback.
*
Please select at least one topic:
Please Note: We cannot provide medical advice. This feedback will help us continue improving your user experience on WellnessVerge.
Please Note: We cannot provide medical advice. This feedback will help us continue improving your user experience on WellnessVerge.
At WellnessVerge, we only use reputable sources, including peer-reviewed medical journals and well-respected academic institutions.