Why You Can Trust Us
Every article and review on WellnessVerge is thoroughly researched and fact-checked by licensed health professionals. Our editorial team is made up of registered dietitians and medical doctors.
Every piece of content is also medically reviewed to ensure accuracy and alignment with sound scientific evidence and medical consensus. We only use peer-reviewed journals and reputable medical sources to form our conclusions and recommendations.
We operate with total editorial independence, and our editorial policies ensure that your well-being comes first. Based on our rigorous research, we only recommend products that are worth considering. We always disclose any ads or partnerships with brands featured on our site.
The 8 Best Supplements to Boost Testosterone Levels
Looking to boost your testosterone and curious if supplements can help? We took a look at all of the dietary supplements out there and found a few that seem to be quite promising for improving testosterone levels.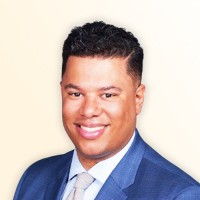 Medically Reviewed by
Anthony Dugarte, MD
Medical Reviewer
Anthony Dugarte, M.D., C.S.C.S. is a health and wellness writer and medical content reviewer. In addition to dedicating the last 8 years to medical research, Dr. Dugarte also has more than a decade of experience in strength and conditioning, nutrition, and rehabilitative exercise, as well as authoring and reviewing health and wellness-related content.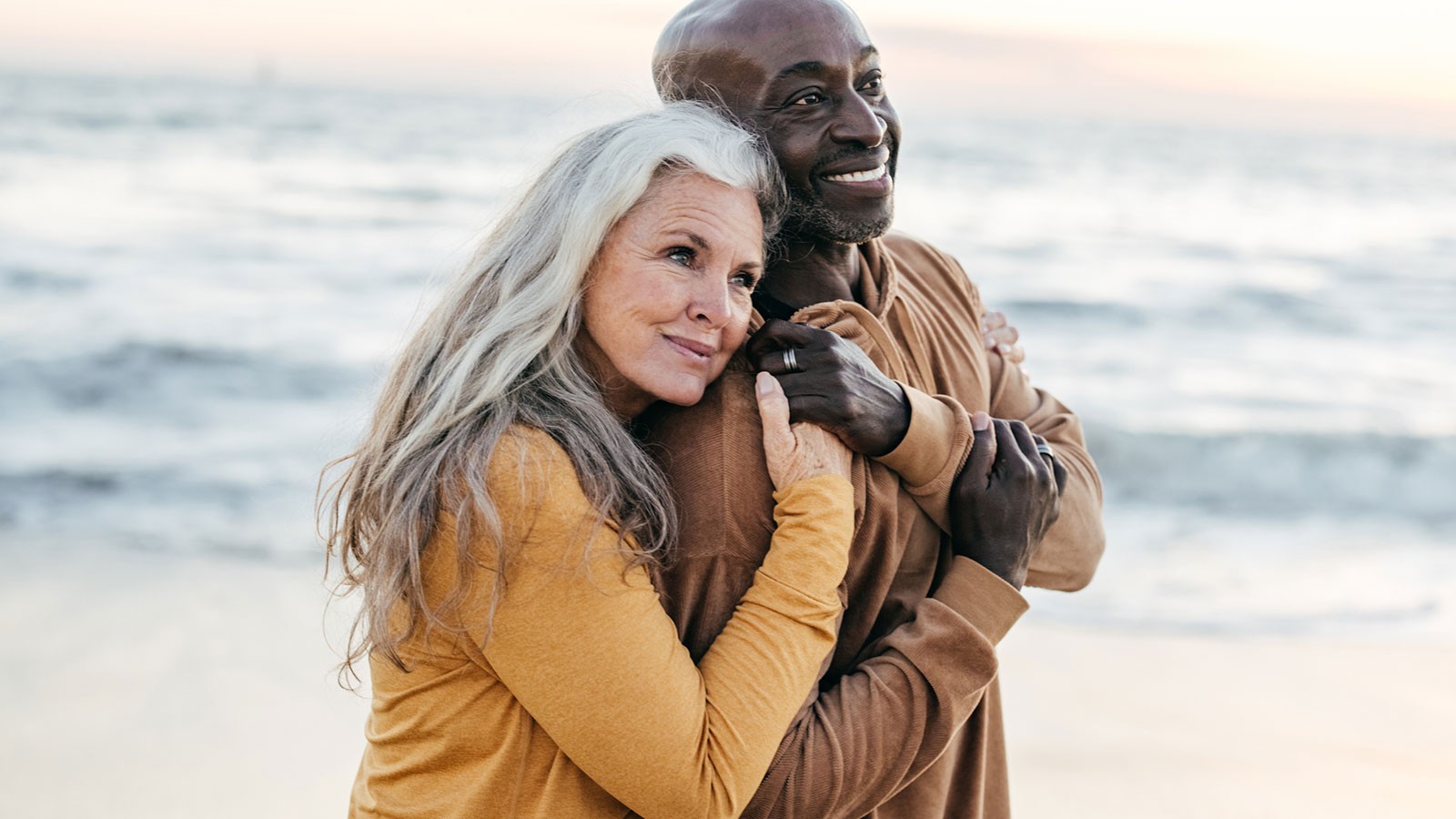 Testosterone is one of the many essential hormones in the body. It contributes to sexual health and fertility in both men and women.
Obviously, testosterone plays a more significant role in men's health, as it is present in larger quantities.
For men, testosterone is required for muscle growth, fat loss, fertility, and sexual function. (1)
But levels tend to naturally decline with age. An unhealthy lifestyle and being overweight may also contribute to lower testosterone.
Men may be interested in naturally increasing testosterone to help improve physical and sexual performance.
Dietary supplements can help when used in combination with other lifestyle changes and medical interventions if needed.
While supplements can be part of a treatment plan for improving testosterone levels, they should never be taken without first determining the underlying cause of the low testosterone.
Randomly taking supplements to improve testosterone may do more harm than good if you don't know why it is low.
Instead, use this list as a starting point for speaking with your doctor about which products may be beneficial for your specific situations.
Here are eight of the best testosterone-boosting supplements you may want to discuss with your doctor.
1. Vitamin D
Vitamin D is a fat-soluble vitamin with many essential roles in the body, including regulating testosterone production in the testes. It is also vital for male reproductive function. (2)
Many people are deficient in vitamin D. This vitamin primarily comes from sun exposure, and as we spend more time indoors, it is difficult for our bodies to make enough.
Low levels of vitamin D can lead to low testosterone and poor sperm quality.
A 2009 study found that when men spent more time outdoors in the summer, testosterone levels also increased. (3)
Another study gave men 3,300 IU of vitamin D daily and found that testosterone increased by 20% with supplementation. (4)
The best way to get vitamin D is to increase your sun exposure, particularly during the summer months. Try to spend 15–20 minutes outdoors daily.
If you live in a cold climate or spend a lot of time indoors, you may want to take a vitamin D supplement. The recommended dosage is between 1,000–3,000 IU of Vitamin D3 daily.
Ideally, speak to your doctor about the best dose for you.
Summary
Vitamin D is a hormone-like vitamin that plays a role in testosterone production. Deficiency in this vitamin is common; therefore, supplementation may help.
2. D-Aspartic Acid
D-aspartic acid is an amino acid found in the nervous and hormonal systems in the body.
It plays an important role in the synthesis of hormones, particularly testosterone. It works by increasing other hormones, stimulating the testes to produce more testosterone.
A 2009 study found that taking a D-aspartic acid supplement for 12 days helped boost testosterone levels in humans and increased its transportation around the body when compared to a placebo. (5)
A 2013 study of athletes found that D-aspartic acid increased muscle strength but did not increase testosterone levels. (6)
The most recent review, from 2017, found that D-aspartic acid supplementation enhanced testosterone in animal models but had inconsistent effects for humans. (7)
Since D-aspartic acid is just an amino acid, there are no significant adverse side effects to be considered when taking it as a supplement.
A typical dose is 3 grams per day for improvements in physical strength and possibly to increase testosterone levels, although more research is needed.
Summary
Research on D-aspartic acid for testosterone has been inconsistent in humans; however, it may help improve physical strength in men and can be used as a workout supplement.
3. Zinc
Zinc is an essential mineral that plays many roles in the body, including helping maintain sexual health.
Low zinc levels have been associated with poor sexual function, fertility problems, and low testosterone. (8)
A 2006 study found that zinc supplementation increased testosterone levels that had been suppressed from intense exercise. (9)
Use caution with zinc supplementation as it can inhibit the absorption of other minerals. Only take a zinc supplement to increase testosterone if you know you have low levels, and after you speak to your doctor, who can determine the best dose for you.
Summary
Zinc is an essential mineral that plays a role in men's sexual health. However, because it can be harmful if taken long-term, speak to your doctor before taking a zinc supplement.
4. Fenugreek
Fenugreek is an herb used for centuries for its medicinal properties.
A 2020 meta-analysis of multiple studies found that it can help increase total testosterone levels. (10)
A 2011 study evaluated the use of fenugreek on the sexual function of men. Healthy volunteers were given 600 mg of fenugreek or a placebo for 6 weeks. (11)
Those who took the supplement reported increased strength, improved libido, and better energy.
Although testosterone remained within normal ranges in this study, researchers concluded that fenugreek might help maintain normal testosterone levels and improve other related aspects of men's health.
The recommended dose of fenugreek is 500–600 mg per day.
Summary
When taken as a supplement, fenugreek may help maintain normal testosterone levels and improve sexual function.
5. Magnesium
Magnesium plays over 100 roles in the body, including helping maintain normal testosterone levels. (12)
It may be particularly beneficial for stopping the decrease in testosterone levels in older adults, who are more predisposed to low magnesium intake.
A 2010 study found that supplementation with magnesium for four weeks helped increase testosterone levels in both athletes and sedentary men. The observed increase in testosterone was higher in men who exercised, though. (13)
There is no specific dosage for magnesium to increase testosterone. The RDA for men is 420 mg per day.
Higher doses may cause diarrhea, so start slowly if you want to supplement.
Summary
Magnesium is involved in testosterone production. As we age, we may be more predisposed to low magnesium levels, so a supplement may help improve magnesium in older men, boosting testosterone.
6. DHEA
Dehydroepiandrosterone (DHEA) is a hormone made in the adrenal glands. It helps regulate testosterone and estrogen.
DHEA tends to decrease with age, which may impact testosterone levels.
A 2013 study evaluated the use of DHEA supplements on testosterone levels. Researchers gave participants 50 mg of DHEA or a placebo before a high-intensity exercise session. (14)
Supplementation significantly increased free testosterone levels above baseline.
If you are interested in taking DHEA supplements, it is important to note that it is banned in professional sports. (15)
Summary
DHEA is a hormone that can significantly increase testosterone levels. But because it is a hormone, it is essential to speak to your doctor before taking it as a supplement, as it may alter the levels of other hormones.
7. Ashwagandha
Ashwagandha is a plant that is part of the nightshade family, which has traditionally been used in Ayurveda (the Indian system of medicine) for its health benefits.
Its primary benefit is as an adaptogen, or herb that helps mitigate the effects of psychological stress on the body. It has many other benefits for blood sugar, cancer protection, heart health, and more. (16, 17)
In regards to testosterone, several small studies have suggested that it may help improve fertility, semen quality, and other reproductive hormones.
A 2019 study of overweight men found that taking 10.5g of distilled ashwagandha daily for 16 weeks increased DHEA by 18% and testosterone by almost 15%, when compared to a placebo. (18)
Other studies have found benefits for improving muscle strength, size, body fat, and testosterone levels in men taking ashwagandha.
While no ideal dosage for ashwagandha and testosterone has been established, most studies use between 300–600 mg a day for benefits.
Summary
Ashwagandha has shown promise for helping boost testosterone levels in several small studies. Further research is needed to evaluate the ideal dose.
8. Ginger
Ginger is a spicy root commonly used in cooking for its flavor. It also has many health benefits for digestion, inflammation, and possibly helping improve testosterone levels.
Much of the understanding regarding the benefits of ginger and testosterone is based on animal studies. (19)
One small human study evaluated the impact of ginger on fertility and testosterone in 75 men. This study found that after 12 weeks, men who took ginger experienced a 17% increase in testosterone levels and other hormones associated with fertility. (20)
The dose for ginger is 1–3 grams, or it can always be used in its natural form to flavor food.
Summary
Ginger is a common spice with many potential health benefits, including helping improve testosterone levels.
Frequently Asked Questions
How do I know I have low testosterone?
Symptoms of low testosterone may include:
• Reduced sex drive
• Fatigue
• Erectile dysfunction
• Loss of body hair
• Loss of muscle mass
• Symptoms of depression or low mood
• Obesity or being overweight
How do you fix low testosterone?
Start by talking to your doctor. The underlying cause of low testosterone needs to be identified before an optimal treatment can be prescribed.
A healthy diet and lifestyle can help. Losing weight, exercising regularly, and eating a balanced diet with plenty of protein, fruits, and vegetables is a good first step to improving hormones like testosterone.
What supplements increase testosterone the most?
While there are supplements that can help improve testosterone levels, the product that will increase it the most will depend on the underlying cause of the low testosterone.
For example, if the low testosterone is caused by a deficiency in zinc, magnesium, or vitamin D, then taking those supplements will help.
If the low testosterone is due to another underlying cause, taking those supplements won't raise testosterone until that cause is addressed.
How can I raise my testosterone levels fast?
Start by talking to your doctor to determine the underlying cause of the low testosterone. This is the most effective way to improve your testosterone levels without doing more damage.
Do testosterone supplements do anything?
Maybe. Whether a testosterone supplement will be effective will depend on whether it addresses the underlying cause of the low testosterone.
Some supplements have been found to be harmful and therefore should be used with caution.
Which foods increase testosterone levels?
There is no one specific food that can increase testosterone. But foods high in vitamin D, omega-3s and other healthy fats, vitamin A, zinc, and magnesium can help.
For our list of foods that can help support healthy testosterone levels, check out this article.
The Bottom Line
There are many testosterone-boosting supplements on the market, all of which should be viewed with caution.
While the supplements discussed above may have some promise, I would recommend speaking to your doctor before taking any of them.
A 2019 review found that many of the companies selling testosterone-boosting products utilized fake reviews, unfounded claims, and included potentially dangerous ingredients. (21)
It is recommended these products only be used after you have a good understanding of the safety of their ingredients, starting with a conversation with your doctor.
Unbalanced hormones can significantly impact how you feel, so consult your physician if you believe you have low testosterone.
Do not take supplements to try and regulate your hormones on your own. You can throw off other hormones or cause additional health problems from taking supplements without guidance.
Only your doctor or a trained healthcare provider can evaluate your health concerns and help you understand which supplements are safe for you.
A Word from Our Dietitian
If you are interested in improving testosterone levels, a dietary supplement is not the best way to do so.
You must first identify the underlying cause of the low testosterone with the help of your doctor. Improving your levels may require medication or other lifestyle changes.
There are many things you can do to support healthy testosterone levels naturally:
Maintain a normal weight.
Get regular exercise.
Get adequate sleep.
Manage stress levels.
Eat a well-balanced diet with adequate protein, healthy fats, and plenty of fruits and vegetables. Include foods in your diet containing vitamins and minerals that help support healthy testosterone, like sweet potatoes, shellfish, olive oil, pomegranate, etc.
Trying to treat hormone imbalances yourself without guidance can make them worse. Your doctor is the best place to start improving your health.
Thanks for your feedback!
In a few words, please tell us how this article helped you today.
Please let us know how we can improve this article by selecting your concern below.
Thank You! We appreciate your feedback.
*
Please select at least one topic:
Please Note: We cannot provide medical advice. This feedback will help us continue improving your user experience on WellnessVerge.
Please Note: We cannot provide medical advice. This feedback will help us continue improving your user experience on WellnessVerge.
At WellnessVerge, we only use reputable sources, including peer-reviewed medical journals and well-respected academic institutions.