WellnessVerge is reader-supported. We may earn a commission when you make a purchase through the links on this page. Learn more about our process here.
Why You Can Trust Us
Every article and review on WellnessVerge is thoroughly researched and fact-checked by licensed health professionals. Our editorial team is made up of registered dietitians and medical doctors.
Every piece of content is also medically reviewed to ensure accuracy and alignment with sound scientific evidence and medical consensus. We only use peer-reviewed journals and reputable medical sources to form our conclusions and recommendations.
We operate with total editorial independence, and our editorial policies ensure that your well-being comes first. Based on our rigorous research, we only recommend products that are worth considering. We always disclose any ads or partnerships with brands featured on our site.
Nugenix Total-T Review: Pros, Cons, Ingredients, and Side Effects
There is very little scientific evidence to support the claims from Nugenix Total-T, or any other testosterone booster, of increasing testosterone levels, maximizing physical performance, and boosting libido.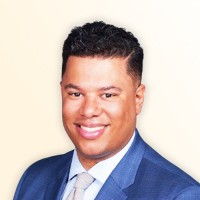 Medically Reviewed by
Anthony Dugarte, MD
Medical Reviewer
Anthony Dugarte, M.D., C.S.C.S. is a health and wellness writer and medical content reviewer. In addition to dedicating the last 8 years to medical research, Dr. Dugarte also has more than a decade of experience in strength and conditioning, nutrition, and rehabilitative exercise, as well as authoring and reviewing health and wellness-related content.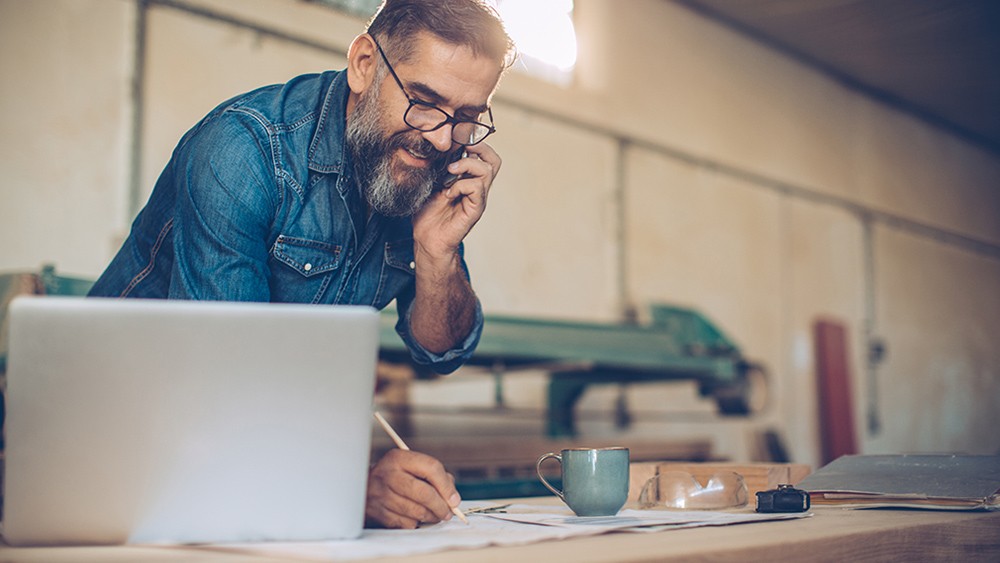 Pros

Offers free samples to try before you buy
May help prevent Vitamin B deficiencies

Cons

Very limited evidence to suggest this blend of nutrients will increase testosterone levels
Could pose potential health risks
What Is Nugenix Total T?
Nugenix Total-T is a "testosterone booster" that claims to maximize strength, muscle, energy, and endurance.
This nutritional supplement also promises to spice up your love life with more passion and libido.
Testosterone is an important hormone linked to improved heart health, increased bone strength, increased libido, and improved mood.
According to research, testosterone deficiency affects 10%–40% of adult males. (1)
Symptoms that may accompany low testosterone include fatigue, decreased lean muscle mass, irritability, low sex drive, and erectile dysfunction.
Nugenix Total-T is manufactured by Adaptive Health LLC. There are various other supplements under the Nugenix umbrella, including other testosterone supplements, multivitamins, and recovery boosters.
Evaluation of Ingredients
Vitamin B6
Vitamin B6 is a water-soluble vitamin that is essential for various biochemical reactions in the body.
Additional roles for vitamin B6 include hormone signaling, fat and carbohydrate metabolism, and manufacturing heme iron.
If you are deficient in vitamin B6, supplementation may be beneficial for your overall health.
However, there is no evidence to suggest that vitamin B6 will help increase your testosterone levels.
Vitamin B12
Vitamin B12 is an essential nutrient that plays an important role in cognitive functioning and the formation of red blood cells.
There's little to no research suggesting that taking a vitamin B12 supplement will help increase testosterone levels.
Zinc
Zinc is an essential mineral required for various enzyme reactions, immune function, and protein synthesis. Zinc can't be stored in the body; therefore, regular dietary intake is required.
There has been some research to suggest a link between zinc and testosterone levels.
One recent study showed that low zinc levels might negatively affect men's testosterone levels, sexual health, and fertility. (2)
L-Citrulline Maltate
L-Citrulline Maltate is an amino acid produced by the body and is also found in food, such as watermelon.
This compound can help open veins and arteries to increase blood flow and potentially reduce blood pressure.
There is limited evidence to suggest that L-Citrulline Maltate can increase testosterone levels.
One small study suggests that L-citrulline supplementation may improve symptoms of mild erectile dysfunction in men, but additional research is needed to confirm this link. (3)
Fenugreek Extract
Fenugreek is an herb that has been used in alternative and Chinese medicine for thousands of years.
There are some studies linking Fenugreek to increased testosterone levels. One study found that Fenugreek supplementation decreased body fat and increased testosterone. (4)
Another study involving 120 men found that men taking 600 milligrams of fenugreek seed extract daily for 12 weeks had improvements in sexual function and testosterone compared to the placebo group. (5)
More research is needed to establish a more solid link between Fenugreek supplementation and increased testosterone.
Ancient Pear Extract and Apple Fruit Extract
Ancient pear extract and apple fruit extract contain antioxidants, but neither has been studied for their potential to increase testosterone levels.
Eurycoma longifolia Extract
Eurycoma longifolia is an herbal supplement that comes from a green shrub native to Southeast Asia.
One small study found that Eurycoma longifolia increased testosterone levels in older men. (6)
However, larger-scale studies are needed to establish whether Eurycoma longifolia can effectively boost testosterone levels in men of various ages.
Boron
Boron is a trace mineral required for bone and muscle strength, cognitive functioning, and muscle coordination.
Boron also positively impacts the body's use of estrogen, testosterone, and vitamin D.
One research study suggests that boron supplementation may increase testosterone levels, but more research is needed to confirm this relationship. (7)
Support for Claimed Benefits
Below is our summary of the available evidence for the claimed benefits of Nugenix Total-T based on the available research:
Increase energy levels

3

/5
Increase testosterone

3

/5
Boost libido

1

/5
Enhance muscle mass

1

/5
Dosage, Safety, and Side Effects
The recommended dosage for Nugenix Total-T is 3 capsules per day.
While many of the ingredients found in Nugenix Total-T are generally safe, it is important to note that there are health risks associated with testosterone boosters in general.
Common symptoms associated with testosterone boosters may be mild digestive discomfort.
According to recent research, testosterone boosters have the potential to cause kidney and liver abnormalities, although more research, with larger-scale studies, is needed to confirm this link. (8)
It is always important to consult your healthcare provider before taking any supplement to ensure its safety for you.
Cost and Where to Buy
A one-month supply of Nugenix Total-T costs between $64.99 to $69.99 per bottle.
It is available directly from the company's website and major retailers like Amazon, Walgreens, Rite Aid, and GNC.
Compared to other testosterone boosters, Nugenix Total-T is expensive.
You can find many similar testosterone boosters on online retailers like Amazon at a fraction of the cost of Nugenix Total-T.
Comparison to Alternatives
There are many testosterone boosters on the market today. Oftentimes they contain a proprietary blend of ingredients.
These proprietary blends are exclusive to the manufacturer, and the exact amount of nutrients within them is often unknown.
That being said, many testosterone-boosting supplements generally contain a similar nutritional profile.
These various vitamins, minerals, and herbs may include B vitamins, fenugreek, amino acids, antioxidants, and zinc.
An example of a similar product to Nugenix Total-T is Lean Nutraceuticals Md Certified Testosterone Booster for Men. It has a similar nutritional profile to Nugenix Total-T and costs $23.75 for a month's supply.
Iron Brothers Testosterone Booster is another product similar to Nugenix Total-T and costs $25.97 for a month's supply.
However, Iron Brothers Testosterone Booster also contains vitamin D. Vitamin D has shown promising results in its potential ability to increase testosterone levels in men.
Additionally, recent research has shown that vitamin D deficiency is associated with lower testosterone in young men. (9)
The Bottom Line
Who doesn't want to perform like a rock star at the gym and in the bedroom? Unfortunately, this ability isn't going to be found in a testosterone-boosting supplement like Nugenix Total-T.
A review of the literature recently published in The World Journal of Men's Health found that the research does not support the composition and claims of testosterone-boosting supplements. (10)
There is some research to suggest that vitamin D supplementation may help to increase testosterone levels.
One study found that taking 3,000 IU of supplementation vitamin D increased testosterone levels by roughly 25%. (11)
Additional Tips
If you're looking for other natural ways to boost your energy levels, build more muscle mass, and enhance your athletic performance, look no further than your local grocery store or neighborhood gym.
Eating foods that are high in zinc may help naturally boost your testosterone levels. Foods like oysters, poultry, beans, and nuts all contain this important mineral.
Magnesium is another important mineral that may help increase your testosterone levels. Foods rich in magnesium include spinach, kale, swiss chard, nuts, seeds, and whole grains.
Eating a well-balanced diet along with regular exercise will support your desire for vitality.
Thanks for your feedback!
In a few words, please tell us how this article helped you today.
Please let us know how we can improve this article by selecting your concern below.
Thank You! We appreciate your feedback.
*
Please select at least one topic:
Please Note: We cannot provide medical advice. This feedback will help us continue improving your user experience on WellnessVerge.
Please Note: We cannot provide medical advice. This feedback will help us continue improving your user experience on WellnessVerge.
At WellnessVerge, we only use reputable sources, including peer-reviewed medical journals and well-respected academic institutions.