Why You Can Trust Us
Every article and review on WellnessVerge is thoroughly researched and fact-checked by licensed health professionals. Our editorial team is made up of registered dietitians and medical doctors.
Every piece of content is also medically reviewed to ensure accuracy and alignment with sound scientific evidence and medical consensus. We only use peer-reviewed journals and reputable medical sources to form our conclusions and recommendations.
We operate with total editorial independence, and our editorial policies ensure that your well-being comes first. Based on our rigorous research, we only recommend products that are worth considering. We always disclose any ads or partnerships with brands featured on our site.
ProstaGenix Review: A Detailed Look at Ingredients, Side Effects, Cost, and More
ProstaGenix is a supplement formulated to alleviate common prostate problems in adult men, such as nighttime urination, urgency, and better bladder emptying. While the product makes several strong claims, many of its ingredients lack robust evidence, with the exception of beta-sitosterol.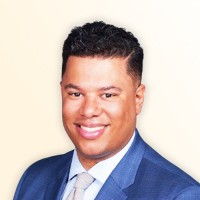 Medically Reviewed by
Anthony Dugarte, MD
Medical Reviewer
Anthony Dugarte, M.D., C.S.C.S. is a health and wellness writer and medical content reviewer. In addition to dedicating the last 8 years to medical research, Dr. Dugarte also has more than a decade of experience in strength and conditioning, nutrition, and rehabilitative exercise, as well as authoring and reviewing health and wellness-related content.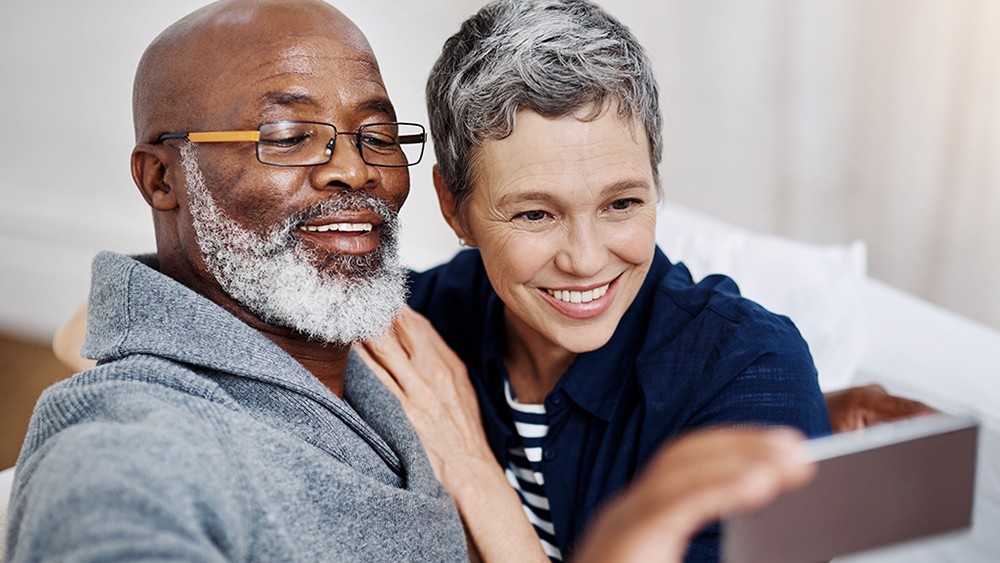 Pros

Offers a solid 90-day money back guarantee with a direct number to call
Beta-sitosterol appears low-risk for side effects and has solid evidence behind its potential to improve BPH symptoms
A few of the ingredients have potential promise for prostate symptom management

Cons

Product has no official third-party testing seal
Many of the ingredients lack robust human evidence behind their uses in prostate health
More expensive than many other prostate health products
What Is ProstaGenix?
ProstaGenix claims to be the first and only prostate supplement that contains more than 1,000 mg of mixed sterols to support prostate health.
It states that it's the top-rated prostate supplement in history, with raving support from its previous spokesperson, the late Larry King.
There are several intriguing statements about how it can fix prostate complaints ranging from difficulty urinating to sexual performance.
As a registered dietitian, I'm always cautious when supplements make bold claims upfront but don't make the scientific evidence, in the form of reputable studies, also front and center.
I had to do a lot of digging into the research to evaluate the formulation of this product myself, which I think would be beneficial for consumers to see right away.
Prostate Health in Aging Men
Male prostate issues are not uncommon with age. Prostate cancer is the leading cancer-related cause of death in men. (1)
One common condition is benign prostatic hyperplasia (BPH), or enlarged prostate, which can cause urinary discomfort, reduce urine flow, and increase the risk for the urinary tract or kidney issues.
BPH can raise levels of prostate-specific antigen (PSA), a protein produced by prostate gland cells that may indicate prostate cancer or urinary issues.
Understandably, men afflicted with these types of issues can experience a reduced quality of life and be desperate for a non-invasive, more natural way to improve prostate health. This is what ProstaGenix aims to provide.
Evaluation of Ingredients
ProstaGenix spotlights beta-sitosterol as its primary active ingredient while rounding the formulation out with a polyphenol blend as well as an 11 vitamins and minerals mixture.
I examined the available prostate health evidence behind most of the ingredients in its formulation.
BetaRexin Proprietary Sterol Blend, 1,050 mg
This blend is made up of the following:
Beta-sitosterol
Campesterol
Stigmasterol
Brassicasterol
Beta-sitosterol is the bread-and-butter ingredient in ProstaGenix, so I'm going to focus on it first. In this sterol blend, there is 852 mg of beta-sitosterol per serving.
This compound is found in plants and is commonly used to lower cholesterol and improve symptoms of an enlarged prostate.
It works by inhibiting how much cholesterol can enter the body and bind to the prostate to reduce inflammation.
Beta-sitosterol does appear to have evidence for improving enlarged prostate symptoms, but it doesn't appear to reduce prostate size. (2, 3, 4)
Efficacy also doesn't seem to improve when combined with other ingredients.
However, a 1999 study does conclude that it improves urine symptoms and increases urinary flow in BPH, though it suggests more research. (5)
Other older studies have also found beta-sitosterol to be an effective treatment for BPH. (6)
For instance, authors of a 1997 study gave 177 men from 13 study centers 130 mg free beta-sitosterol daily for 6 months and monitored BPH symptoms. (7)
They found that beta-sitosterol offered significant improvements over placebo and concluded that it's an effective treatment for BPH.
Summary
Beta-sitosterol has solid evidence behind its use for improving BPH symptoms, though the majority of studies are over 20 years old.
Target Polyphenol Synergistic Blend, 300 mg
This blend is made up of the following:
Grapeseed Extract
Pomegranate Seed Extract
Quercetin
These ingredients seem to have some evidence supporting their anti-prostate cancer uses, although their efficacy as part of this mixture is uncertain, and most research has been done on animals in labs.
Some research indicates that quercetin has anticancer effects and may have uses in prostate chemoprevention. (1, 8)
Pomegranate extract is rich in antioxidants. It has been shown to inhibit the growth of prostate cancer cells and trigger cell death in vitro but did not have a significant effect on prostate cancer outcomes in a large placebo-controlled trial. (9, 10, 11)
A 2009 study reports that grape-derived products offer numerous anticancer agents, including prostate cancers. (12)
Furthermore, grapeseed extract has been observed to have in vivo anti-cancer efficacy against certain prostate cancers using animal models. (13, 14)
The website cites a 2011 study conducted among 35,239 men aged 50–76 years old. Using a food frequency questionnaire, it found that any use of grapeseed supplements was associated with a 41% lower total risk for prostate cancer. (15)
Still, the authors concluded that evidence is still limited around the use of grapeseed for preventing cancer.
Summary
Grapeseed extract, pomegranate seed extract, and quercetin have antioxidant properties and may offer anticancer benefits, but more research on prostate cancer is needed.
Vitamin D3, 400 IU
The role of vitamin D and prostate health, specifically prostate cancer, appears controversial with mixed outcomes.
A 2013 review concluded that the impact of vitamin D on prostate volume and BPH is promising in that adequate vitamin D intake may help reduce enlarged prostate, but more research is needed. (16)
An animal study found that mice who were deficient in vitamin D experienced stimulated prostate cancer growth in their bones, suggesting the importance of getting enough of this nutrient for prostate health. (17)
However, a 2019 meta-analysis concluded that high-dose vitamin D supplements do not appear beneficial for men with prostate cancer and should not be recommended. (18)
A 2020 study found that while there was no association between serum vitamin D levels and prostate cancer, men with prostate cancer who are also vitamin D deficient may be at higher risk for mortality. (19)
Vitamin D deficiency has been linked to a higher risk for several other health issues, including worsened immunity and bone fractures, which are more likely with advanced age. (20)
While the evidence is mixed in regards to prostate health specifically, making sure your serum vitamin D levels are within a normal range is a good preventive health practice.
The amount of vitamin D3 provided by ProstaGenix is 400 IU per day, which meets 100% of the RDA for this age group.
This amount is not considered to be high-dose, which may pose risks according to the aforementioned research, but more of a preventive or maintenance dose.
Summary
High-dose vitamin D isn't recommended for men with prostate health issues, and the association between vitamin D and prostate health is mixed.
However, preventing vitamin D deficiency is a good practice, especially for this age group, and the amount provided in ProstaGenix meets 100% of the RDA without exceeding it.
Iodine, 150 mcg
I couldn't find much research on the correlation between iodine and prostate health.
However, the authors of a 2007 study concluded that more research should be done on how having thyroid disease may increase the risk of prostate cancer. (21)
They also said the role of iodine remains speculative.
Furthermore, a 2013 animal study acknowledges that iodine supplementation has been observed to offer antitumor effects in several types of cancer, but that it had no effect on preventing prostate cancer progression in their study among mice. (22)
The amount of iodine provided in ProstaGenix is 150 mcg – 100% of the RDA for this age group.
Summary
There's no clear link between iodine and prostate health, but getting enough iodine is essential for general health, and this supplement provides 100% of the RDA.
Zinc, 15 mg
Zinc is a micronutrient known to play a role in normal immune function. (23)
A large concentration of zinc can be found in the human prostate, but research is mixed with the link between zinc and prostate cancer. (24)
A 2003 study noted that chronic zinc oversupply may contribute to prostate cancer development. (25)
However, more recent research suggests that zinc transporters could play a role in prostate tumor suppression. (26)
Furthermore, a 2009 review concluded that while epidemiological studies show mixed results, there's evidence that zinc may have a protective role in prostate cancer. (27)
And in a 2011 study, the authors noticed that normal zinc status was reduced by 83% among men with prostate cancer, and by 61% among men with BPH, suggesting an association between zinc status and prostate health. (28)
A more recent 2020 study explains that zinc deficiency is tied to a higher risk for numerous prostate health issues among men over age 50, such as BPH and prostate cancer. (29)
ProstaGenix supplies 15 mg of zinc – 100% of the RDA for this nutrient.
Summary
Getting enough zinc is vital for supporting normal immune function, and research suggests that zinc deficiency can increase the risk for prostate issues among men over 50. ProstaGenix provides 100% of the daily needs for zinc.
Selenium, 70 mcg
A 2019 clinical trial supplemented 481 men with 200 mcg/day of selenium for six months and measured prostate-specific antigen (PSA) and selenium levels before and after supplementation. (30)
The authors found that selenium changes were highly dependent on baseline selenium levels, and selenium supplementation didn't affect PSA levels.
However, there was an inverse correlation between PSA changes and selenium changes among men who were younger, never-smokers, who consumed more than the RDI for zinc, and below the RDI for vitamin B12.
Other research has found that even moderate selenium deficiency can increase the risk for prostate cancer. (31)
For instance, a 2011 Cochrane review found that compared with the lowest intake of selenium, men with the highest intake had a 22% lower risk of prostate cancer. (32)
And an older 2003 meta-analysis including 20 epidemiologic studies found a potential inverse relationship between selenium levels and risk for prostate cancer. (33)
Keep in mind that when it comes to selenium, more isn't always better. Excessive selenium intake can cause toxicity. (34)
The good news is that ProstaGenix provides 100% of the RDA for selenium without going overboard, but users should avoid taking additional selenium-containing supplements, such as a multivitamin.
Summary
Getting enough selenium appears to be essential for preventing prostate health issues for men, but it's a delicate balance. This supplement provides the RDA for selenium.
Other Ingredients
Copper: 2 mg
Manganese: 2 mg
Chromium: 120 mcg
Molybdenum: 70 mcg
While these trace elements are in the ProstaGenix formulation, research was hard to find on their relation to prostate health directly.
Some studies suggest that manganese supplementation may prevent the viability of prostate cancer cells, while some indicate that chromium (VI) may promote prostate tumor progression. (35, 36)
Apparently, elevated levels of copper in the blood have been found in prostate cancer patients. (37)
ProstaGenix provides 100% of the RDA for these four trace elements.
Summary
I was unable to find a strong correlation between these four elements and prostate health, but ProstaGenix provides the RDA for them similar to a multivitamin.
Support for Claimed Benefits
Below is our summary of the available evidence for the claimed benefits of ProstaGenix based on the available research:
Reduces nighttime urination

3

/5
Reduces urgency

3

/5
Improves bladder emptying

3

/5
There is evidence that beta-sitosterol, in particular, may help improve BPH symptoms among men, but most of the research is old.
The other ingredients in ProstaGenix offer mixed evidence and are largely based on animal studies.
Overall, there is moderate evidence that the product may help reduce nighttime urination and urgency and help improve bladder emptying.
Side Effects, Safety, and Dosage
ProstaGenix is to be taken as a single capsule three times per day. Consumers are instructed to take them at any time of day, either on an empty or full stomach.
Each bottle contains 90 capsules – a one-month supply.
The brand indicates that most men experience benefits within the first 10 days of use, and more consistently after 3–4 weeks of daily supplementation.
The brand also notes that each ProstaGenix dose contains 852 mg of beta-sitosterol.
While no standardized dose appears to exist, an older Cochrane review notes that randomized controlled trials on BPH between 1966 and 1998 used beta-sitosterol dosages of 60 to 195 mg/day with some success for urinary symptoms. (38)
It's unclear why ProstaGenix uses significantly higher amounts.
The only thing that I could find about using higher doses of beta-sitosterol (1200–1800 mg per day) is that this can be effective for lowering LDL "bad" cholesterol, which may be an added benefit for this consumer population. (39)
Note that beta-sitosterol products like this shouldn't be used by men with sitosterolemia, a rare inherited disorder where too much beta-sitosterol and related fats are stored in the body.
From my own search, it appears that beta-sitosterol is considered to be low-risk for side effects but may cause mild digestive issues in some people and rarely may contribute to erectile dysfunction.
These appear to be among the most commonly reported side effects of similar prostate health nutraceuticals, which may be advantageous for consumers seeking them, as medical treatment of BPH is not risk-free itself.
One 2020 case report of a 57-year-old man with a history of BPH did discuss that his use of beta-sitosterol induced pancreatitis that required hospitalization. (40)
His symptoms disappeared when he stopped using the product.
While he only took it for two days, it doesn't state how much he was taking, and it's important to note that this is only the experience of one person.
Regardless, this highlights the importance of taking supplements only as directed and choosing ones that have safety and efficacy evidence.
BPH symptoms may be caused by a number of things that could be more serious. It's best to speak to your doctor before taking a supplement for prostate health, especially if urinary symptoms are present.
Furthermore, while the product claims to be tested for quality and purity at a third-party laboratory, ProstaGenix does not bear an official third-party testing mark that would hold more outward credibility.
The bottle does say at the top "Verified Nutrition Laboratory Tested," which doesn't indicate any major independent testing organizations.
ProstaGenix highlights that it received an award for being the #1 rated prostate supplement in 2017 by the National Health Federation.
While the website says NHF is "the oldest non-profit health organization," it fails to state that the NHF is a lobbying group that promotes dietary supplements and alternative medicine while opposing evidence-based public health efforts like childhood vaccinations and fluoridated water.
NHF-promoted products are opposed by professional organizations such as the American Cancer Society.
Still, ProstaGenix does carry an award from winning a prostate testing competition by the prestigious independent testing agency ConsumerLab.com, which evaluated label claims to see if they matched the contents in the bottle.
In addition to scoring very high for this, the product was seen as offering the best value for beta-sitosterol compared to the others evaluated.
Lastly, I would advise users of ProstaGenix to be aware of any other supplemental sources of the micronutrients included in this product, as it already contains 100% of the RDA for certain vitamins and minerals.
Taking additional sources of certain nutrients could lead to excessive intake, which can be problematic when coming from supplements.
Cost and Where to Buy
ProstaGenix can be purchased on its website as:
1 bottle: $49.95
3-pack: $99.95
5-pack: $149.95
The company offers a 90-day money-back guarantee, in which you can get a full refund minus shipping and handling fees if you're not satisfied.
You can also find ProstaGenix via a quick search on Amazon, where the price varies.
How ProstaGenix Compares to Alternatives
Many prostate health supplements contain beta-sitosterol, which makes sense as this seems to have the most relevant evidence.
Compared to other products, ProstaGenix appears to have more ingredients and costs more.
Many other prostate products contain saw palmetto and lycopene, which ProstaGenix says are "worthless gimmicks."
I don't know if this is accurate, but it does appear to be true that evidence is lacking for saw palmetto or lycopene on their own for efficacy in treating urinary symptoms of BPH.
Studies on lycopene suggest more research is needed, as there's not enough evidence to refute its potential in this area.
A 2012 Cochrane review found that even large doses of saw palmetto alone had no effect on urine flow or prostate size. However, other studies on these two ingredients used together show some potential. (41)
For instance, a 2018 clinical trial of 400 men found that a combination of saw palmetto, selenium, and lycopene was as effective as the commonly prescribed BPH medication tadalafil in improving lower urinary tract symptoms. (42)
A 2014 study also found success with a combination of saw palmetto, lycopene, and selenium plus tamsulosin in improving BPH urine flow rate compared to individual therapies. (43)
Still, the ingredient with the most evidence behind its use for prostate health is beta-sitosterol, and ProstaGenix contains more per serving than other prostate supplements.
Most of the other options provide 400–800 mg of beta-sitosterol per serving, whereas ProstaGenix contains 852 mg along with other sterols.
Summary
Overall, ProstaGenix contains some ingredients that may help support prostate health, emphasizing a solid dose of beta-sitosterol for helping improve certain symptoms of BPH.
ProstaGenix may be worth the investment for some men and comes with a presumably low risk for side effects for most healthy people compared to other prostate supplements.
Related: Best Prostate Health Supplements of 2022
The Bottom Line
ProstaGenix is marketed as the most evidence-based prostate health supplement on the market.
There is human evidence for using beta-sitosterol to reduce symptoms of common prostate complaints in men with BPH, though most of the studies are old.
The majority of evidence behind the other ingredients in the formulation is mixed and heavily based on animal research.
It's certainly possible that ProstaGenix could help alleviate BPH symptoms. It also appears to be overall low-risk for side effects, as long as users are aware of other supplements they're taking that contain the vitamins and minerals in this formulation to avoid toxicity or harmful interactions.
So, ProstaGenix may be worth a shot.
Nonetheless, men with prostate complaints should speak to their physician for appropriate evaluation and treatment recommendations before buying this product.
A Word from Our Dietitian
Like many supplements, this product is attractive for men seeking an alternative approach for managing urinary symptoms of BPH and supporting overall prostate health.
While it seems likely that the biggest risk of using this product is that it doesn't work and causes mild digestive side effects, I would recommend looking at overall dietary patterns first.
Research on BPH and nutrition indicates that lifestyle habits like reducing alcohol and dairy consumption and eating more polyunsaturated fats and vegetables are more promising for alleviating lower urinary symptoms than supplements. (44, 45)
A healthy whole foods-based diet approach is more likely to improve other aspects of life and BPH symptoms, which is always a solid investment and should be prioritized first, in my opinion.
As with all nutraceuticals, it's best to speak with your doctor before self-diagnosing or medicating with this product to ensure it's appropriate and that all symptoms have been properly evaluated.
Thanks for your feedback!
In a few words, please tell us how this article helped you today.
Please let us know how we can improve this article by selecting your concern below.
Thank You! We appreciate your feedback.
*
Please select at least one topic:
Please Note: We cannot provide medical advice. This feedback will help us continue improving your user experience on WellnessVerge.
Please Note: We cannot provide medical advice. This feedback will help us continue improving your user experience on WellnessVerge.
At WellnessVerge, we only use reputable sources, including peer-reviewed medical journals and well-respected academic institutions.