Why You Can Trust Us
Every article and review on WellnessVerge is thoroughly researched and fact-checked by licensed health professionals. Our editorial team is made up of registered dietitians and medical doctors.
Every piece of content is also medically reviewed to ensure accuracy and alignment with sound scientific evidence and medical consensus. We only use peer-reviewed journals and reputable medical sources to form our conclusions and recommendations.
We operate with total editorial independence, and our editorial policies ensure that your well-being comes first. Based on our rigorous research, we only recommend products that are worth considering. We always disclose any ads or partnerships with brands featured on our site.
The Healthiest Fruits and Vegetables You Should Eat Daily, According to a Dietitian
There is no such thing as an unhealthy fruit or vegetable. Eating a wide variety of fruits and vegetables will help you live a longer and healthier life. But what are the healthiest vegetables? What are the most nutritious fruits?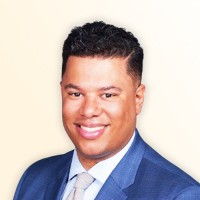 Medically Reviewed by
Anthony Dugarte, MD
Medical Reviewer
Anthony Dugarte, M.D., C.S.C.S. is a health and wellness writer and medical content reviewer. In addition to dedicating the last 8 years to medical research, Dr. Dugarte also has more than a decade of experience in strength and conditioning, nutrition, and rehabilitative exercise, as well as authoring and reviewing health and wellness-related content.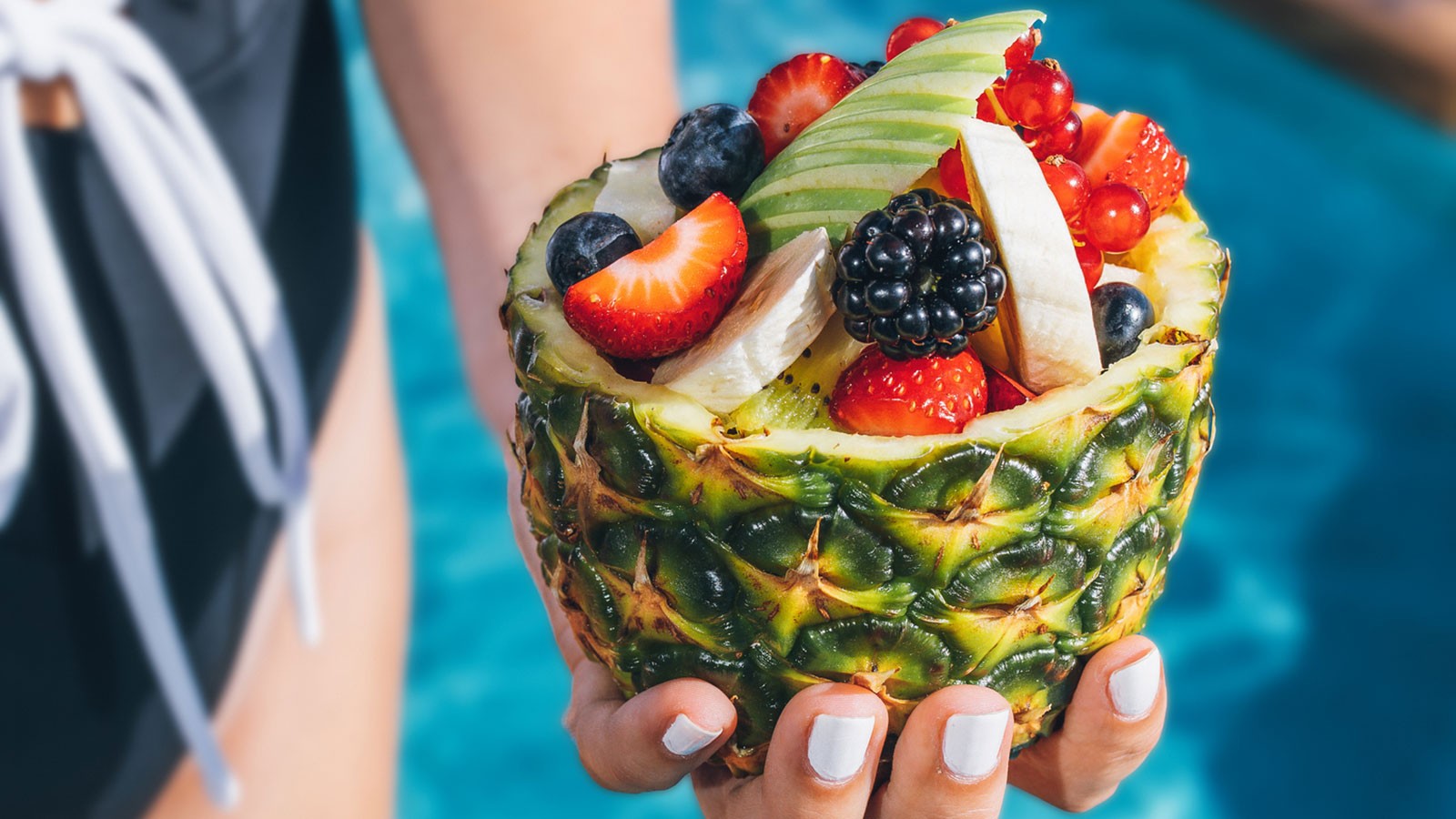 Research has shown that some fruits and vegetables are so loaded with nutritional goodness, they may be considered some of the healthiest on the planet.
While all are beneficial, here are my evidence-based top 10 favorites.
The Healthiest Fruits
1. Blueberries
Blueberries are considered a superfood for a reason. They are an excellent source of several vitamins, beneficial plant compounds, and powerful antioxidants.
Recent research suggests that due to their antioxidant properties, eating blueberries may reduce the risk of several chronic diseases, including cardiovascular disease, type 2 diabetes, and dementia. (1)
Moreover, the American Institute for Cancer Research notes that there is strong research showing that blueberry consumption may also reduce the risk of cancer. (2)
2. Avocado
Known as stone fruit, avocado is one of the best fruits to eat. In addition to healthy fat and dietary fiber, avocados are also packed with an array of many important vitamins and minerals.
The monounsaturated fat and high fiber content of avocado are associated with enhanced cardiovascular health.
A 2018 review found that avocado consumption was linked to increased HDL cholesterol (protective cholesterol) levels. (3)
3. Pomegranate
Pomegranate's impressive nutrient profile makes it one of the most nutritious fruits to enjoy.
Pomegranate contains vitamin C, vitamin K, folate, potassium, and powerful polyphenols (compounds rich in antioxidants).
Research has suggested that the antioxidant compounds in pomegranate may have cardiovascular health benefits, including decreasing both blood pressure and cholesterol levels. (4)
4. Apples
Apples are one of the most popular and healthiest fruits on the planet. They are easily stored, have a long shelf life, and are typically available year-round.
Apples are an excellent source of vitamin C, fiber, and potent phytochemicals (compounds found in plant-based foods).
Studies suggest that the cholesterol-lowering effect of phytochemicals may help improve cardiovascular health. (5)
5. Oranges
Oranges are known for their high levels of vitamin C. Vitamin C is a powerful antioxidant that can help protect the cells of your body from damage.
Oranges also contain cardio-protective compounds known as flavanones (healthy compounds found in many citrus fruits).
One study has linked these important compounds to the prevention of cardiovascular disease, atherosclerosis, and cancer. (6)
Researchers also suggested that flavanones have anti-inflammatory, antiviral, and antimicrobial properties.
6. Grapefruit
Much like its other citrus counterparts, grapefruit is an excellent source of vitamin C.
Vitamin C is an important nutrient responsible for wound healing, collagen maintenance and may also help boost your immune system.
A 2017 study found that the compounds called furanocoumarins found in grapefruit may have anti-cancer properties, which may be especially effective against skin cancer, breast cancer, and leukemia. (7)
7. Blackberries
Like other berries, blackberries are rich in impressive antioxidants. Blackberries are also high in fiber.
Studies show that diets high in fiber may help improve your gut health, all while enhancing the health of your heart. (8)
8. Pineapple
This sweet tropical fruit may be one of the most nutritious as it provides a wealth of health benefits.
Pineapple is high in vitamin C, which may boost your immune system and help ward off colds and flu.
Pineapples are a rich source of antioxidants. Studies show that increasing antioxidant intake may reduce the risk of chronic diseases such as heart disease, diabetes, and certain cancers. (9)
Pineapples also contain a group of beneficial enzymes known as bromelain.
One 2016 review reported that bromelain might shorten the duration of a cold while improving breathing and reducing nasal inflammation. (10)
9. Bananas
Bananas are one of the most popular and one of the most nutritious fruits out there.
In addition to fiber, and other important vitamins and minerals, bananas pack a powerful punch of potassium.
According to research, a potassium-rich diet may help lower blood pressure and decrease your risk of heart disease. (11)
10. Watermelon
This hydrating fruit is also a rich source of vitamins A and C and provides a host of antioxidants.
One of the antioxidants found in watermelon is lycopene. One research study has linked lycopene intake to a reduced risk of cancer, cardiovascular disease, diabetes, and macular (eye) diseases. (12)
The Healthiest Vegetables
1. Broccoli
This superfood is full of fiber, protein, and many vitamins and minerals, including iron, potassium, calcium, selenium, magnesium, vitamins A, C, E, K, and a variety of B vitamins.
Due to its rich antioxidant profile, research suggests that eating more broccoli may help reduce the risk of certain cancers. (13)
2. Garlic
Garlic may add a delicious flavor to your food, but it is also one of the most nutritious vegetables out there.
One 2020 review suggests that garlic has excellent health-promoting effects and may help prevent common diseases, including cancer, cardiovascular and metabolic disorders, by reducing blood pressure, lowering cholesterol levels, and acting as an anti-inflammatory agent. (14)
3. Swiss Chard
This leafy green is packed with nutrients. It's an excellent source of fiber, vitamin K, vitamin A, vitamin C, iron, magnesium, potassium, and manganese.
It also provides a good source of vitamin E, copper, choline, calcium, and riboflavin.
According to the Center for Disease Control (CDC), Swiss chard is one of the healthiest vegetables, rating it 89.27 out of 100 in nutrient density. (15)
The report suggests that these "powerhouse" foods may help prevent chronic diseases like cancer and heart disease.
4. Ginger
Ginger will not only act as a flavoring agent, but it is also one of the best veggies for your health.
An extensive 2020 review of the research found that ginger can help relieve nausea and vomiting, improve digestive functioning, reduce the risk of colorectal cancer, all while reducing inflammation in the body. (16)
5. Sweet Potatoes
Sweet potatoes provide a host of health benefits, making them one of the healthiest veggies to enjoy.
They are packed with fiber, vitamin A, vitamin C, vitamin B6, potassium, and manganese.
Sweet potatoes contain beta-carotene, a carotenoid, that may help prevent the risk of certain cancers.
One study showed that beta-carotene might be effective in preventing and reducing the risk of developing colorectal cancer. (17)
6. Spinach
Spinach is considered a superfood loaded with vitamins K and A and providing a powerful punch of antioxidants.
One study found that the powerful antioxidants in spinach may help prevent cancer and inhibit tumor cancer growth. (18)
7. Carrots
Carrots are one of the healthiest root vegetables as they provide a good source of carotenoids (healthy plant pigments), vitamins, minerals, dietary fiber, and antioxidants.
A 2019 study noted that carrots might provide an array of health benefits, including the prevention of cardiovascular diseases, reduced cancer activity, enhanced diabetes control, and improvements in vision. (19)
8. Onions
Onions not only flavor your food but also provide a host of beneficial nutrients and impressive phytochemicals (healthy compounds produced by plants).
Onions are also high in Vitamin C and are a good source of dietary fiber and folic acid.
A 2019 review suggests that the compounds found in onions may help protect against cancer. (20)
Moreover, a 2020 study from the American Journal of Clinical Nutrition found that a diet rich in flavonoids (a compound commonly found in onions) may reduce the risk of developing Alzheimer's Disease and related dementias. (21)
9. Mushrooms
Loaded with many important vitamins, minerals, and antioxidants, mushrooms are among the best veggies to include in your diet.
In addition to their healthy nutrition profile, mushrooms may also help you lose weight and protect your heart health.
One study found that when participants substituted red meat for mushrooms, they experienced weight loss, reduced weight circumference, lower blood pressure, and reduced cholesterol. (22)
10. Eggplant
Eggplant is rich in potassium, vitamin C, vitamin B-6, and antioxidants, all of which support heart health.
Anthocyanins, the compounds that give eggplant their deep purple color, may also have far-reaching health benefits.
A 2019 review found that eating foods containing anthocyanins may help reduce inflammatory markers that increase the risk of heart disease. (23)
Shopping Tips
You don't need a degree in nutrition to pick out the perfect produce. Being mindful of color is a good way to gauge the freshness and ripeness of your favorite fruits and vegetables.
Bright and vibrant colors are a sign that your produce is at the peak of ripeness and is full of important phytonutrients, maximizing the nutritional value.
Go beyond looks and consider how your produce smells and feels. Firm produce void of soft spots is an indication of its freshness. Additionally, the more fragrant it is, the tastier it will be.
Try to select produce that is in season. Seasonal food means purchasing and eating foods that are more likely to be locally grown and harvested at peak season.
By eating "in season," your produce will naturally be at its freshest, increasing both its flavor and nutritional content.
Storage Tips
Much of your produce will keep well in the refrigerator, while some things like potatoes, onions, and garlic are best left at room temperatures.
It is important to note that produce that keeps best at room temperature also requires air circulation. So, ditch the plastic bags and let them breathe.
Your refrigerated produce will stay fresh longer when wrapped in the produce bag from the grocery store or in a sealed bag or container.
The bag or container will hold in moisture, preventing your produce from dehydrating and spoiling quicker.
Cooking Tips
Here are some tips on how to incorporate more fruits and vegetables into your daily meals:
Breakfast
Add spinach, onions, broccoli, or mushrooms to your omelet or scrambled eggs.
Top your favorite breakfast cereal with fresh fruit.
Try a breakfast smoothie with fruit. Leafy greens can be easily added to any smoothie – don't be afraid to throw in a handful of spinach!
Lunch
Add a variety of veggies to any sandwich. Include lettuce, tomato, cucumber, shredded carrots, avocado, or sprouts to give your lunch a nutritional boost.
Add extra vegetables to a pasta or soup dish.
Include a side salad of fruits or vegetables instead of chips or fries.
Dinner
Include a fresh green salad and a cooked vegetable at your dinner meal. Tired of chopping produce? Use bagged and frozen veggies to reduce your workload.
Add additional vegetables to your favorite recipes, whether it be casseroles, stir-fries, or stews.
Try to fill half your plate with vegetables (and some fruit) before digging in.
The Bottom Line
Incorporating a variety of fruits and vegetables into your daily diet is an important part of staying healthy.
Fruits and vegetables contain an assortment of vitamins, minerals, fiber, and antioxidants, all of which can help protect against some diseases.
According to this research study, fruit and vegetable intake is associated with a reduced risk of cardiovascular disease, cancer, and premature mortality. (24)
The most important thing is to eat the ones you like, so you keep eating them daily!
The health benefits of eating the best fruits and vegetables are far-reaching and will help you live a longer, healthier life.
Thanks for your feedback!
In a few words, please tell us how this article helped you today.
Please let us know how we can improve this article by selecting your concern below.
Thank You! We appreciate your feedback.
*
Please select at least one topic:
Please Note: We cannot provide medical advice. This feedback will help us continue improving your user experience on WellnessVerge.
Please Note: We cannot provide medical advice. This feedback will help us continue improving your user experience on WellnessVerge.